Moving the Heaviest Table in the World
My dad commissioned a custom oak table in 1972.  The table was to have everyone of his kids names engraved on the side with their birthday.   In the middle it had a large carving which said, "We Give Thee Thanks" which was a reference to God and thanking him for the meals.
Patrick and I Slopping Down Chicken at the Oak Table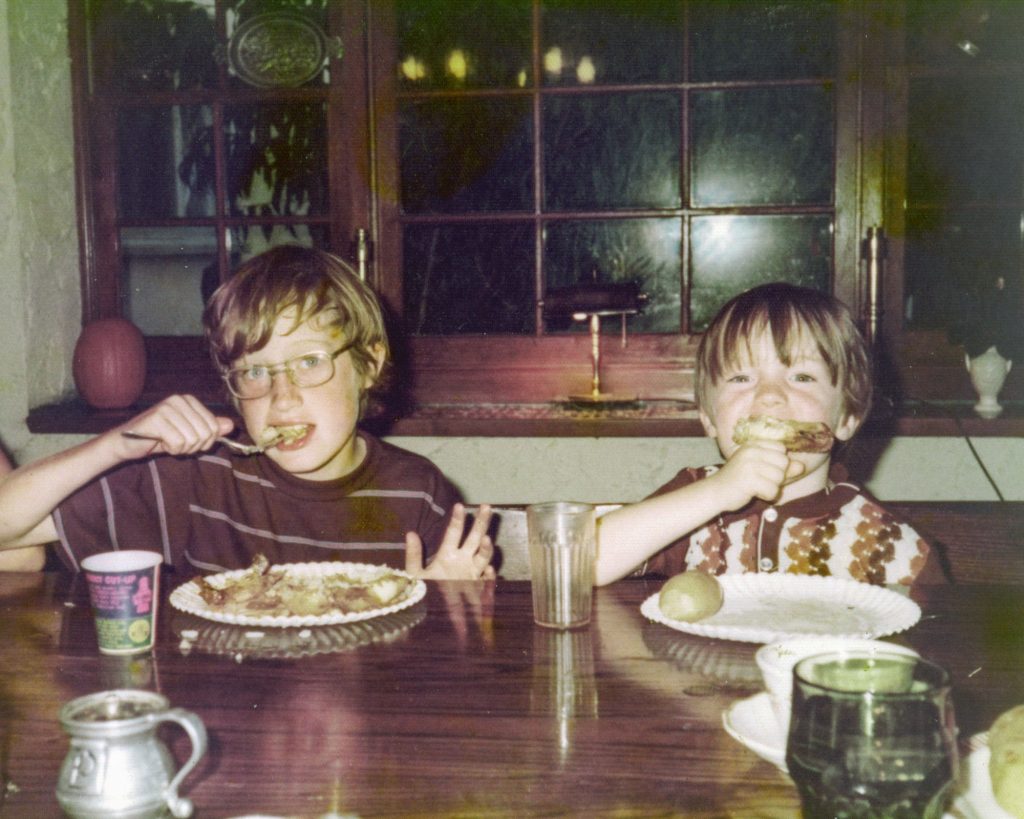 The table was delivered sometime that year and it weighed so much that we had to have the foundation reinforced to support it.  We sat at that table until we all eventually moved out of the house.   Yesterday we finally moved the old table out of the house and it took 5 men, a foreman and a moving truck to do so.  The door and railing were disassembled to remove it.  What a job it was. Click on the video below to watch the whole thing.
Well the table made a journey yesterday to a new home at Patricks house where it looks incredible and a real homage to my dad.
The table looks great in Patricks House.  Thank you Patrick!