The Quaint Seaside Neighborhood called Barber Tract
In 1899 a small seaside neighborhood named Neptunia in the beautiful seaside community of La Jolla was a scattering of a few artist homes and sand dunes.  In the 1920's a man named Philip Barber who owned a steamship firm in New York moved to La Jolla with the vision of taking the beautiful coastline and developing a tract of homes in the area. According to Linda Marrone who wrote the story, "The History and Charm of the Barber Tract";   He loved the area because the sand dunes and beaches reminded him of the area that he grew up in Long Island New York.
His plan was simple, he would divide up the coastline into small parcels of land and build architect designed homes on each plot.  Rather than build cookie cutter type homes – he built homes that resembled homes from different parts of Europe.  He wanted to bring a European feel to the beautiful sand dunes of La Jolla and wanted to do it elegantly and homes with charm.  He wanted to make people feel like they were in Europe.
Over the years his dream came true and he built up one of the first neighborhoods that thrived in the city of San Diego.  The quaint charm of the small neighborhood against the beautiful blue seas and sugar white sand beaches made this the place to live.  Unfortunately Philip Barber had to sell his own beautiful mansion during the Great Depression as he was financially strapped.  The neighborhood however has continued to thrive.   Much of the beautiful European and Beach charm is evident in almost every home.  As homes become to old and are wrecked, homeowners still build the new homes to fit the charm of the area.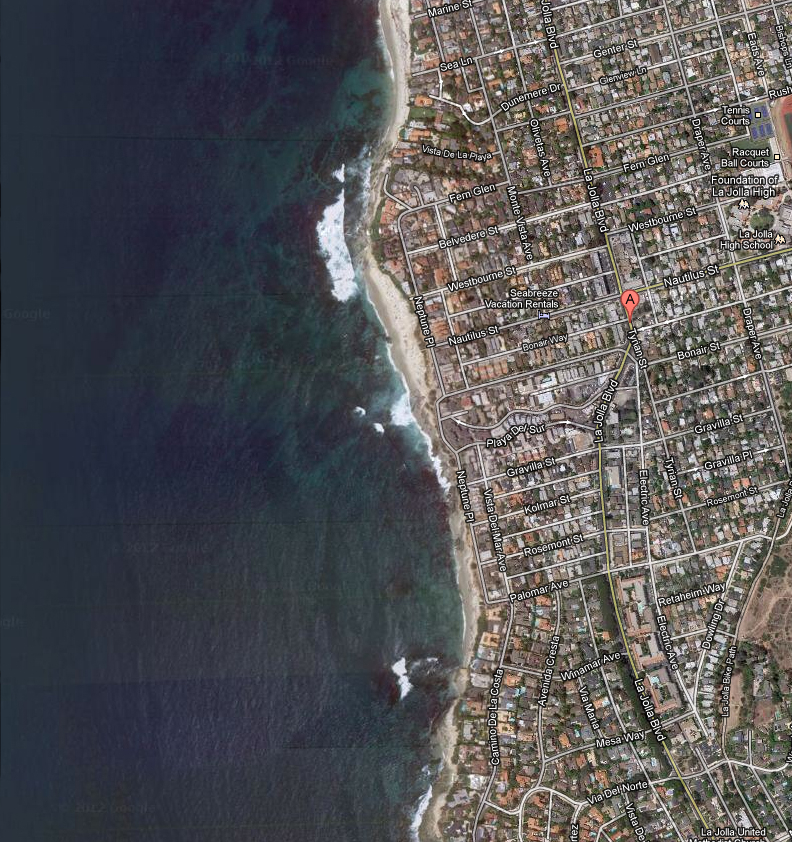 The Beach Barber Tract extends from the world famous WindanSea Beach to Marine Street Beach.  This is arguably some of the most beautiful and scenic beach in the world.  It's so nice that people such as Mitt Romney live here.  He is a regular at the beaches on his boogie board.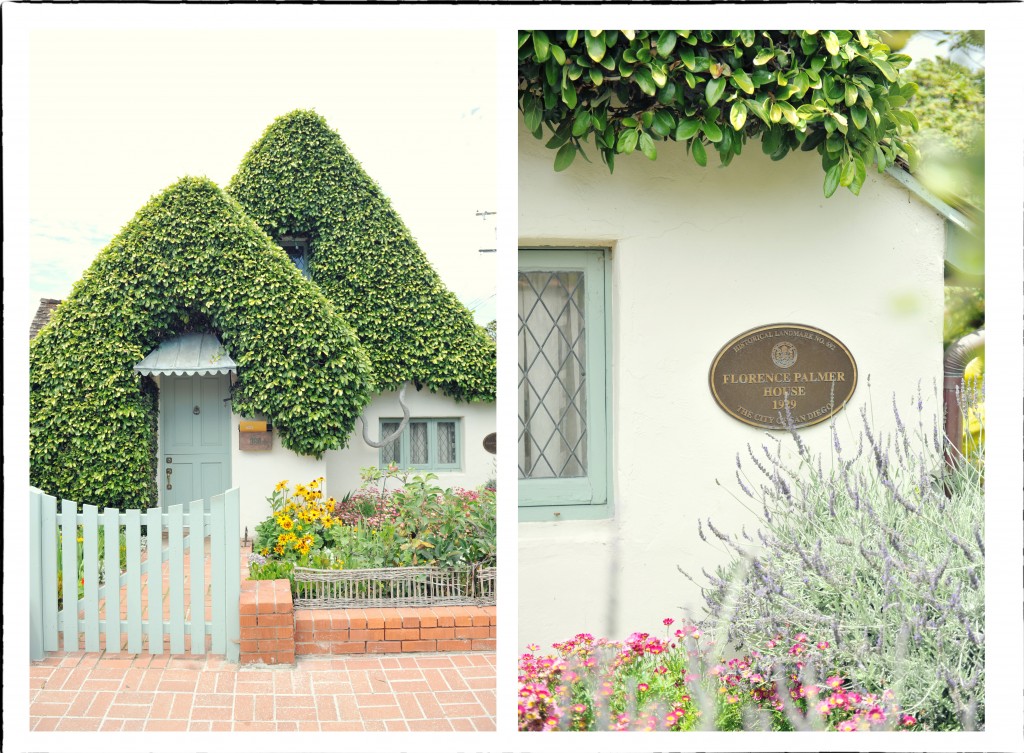 Small quaint homes line the streets.  This ivy covered Hansel and Gretel style cottage is an historical landmark and looks like it is straight out of a fairy tale.  Life is good for many here.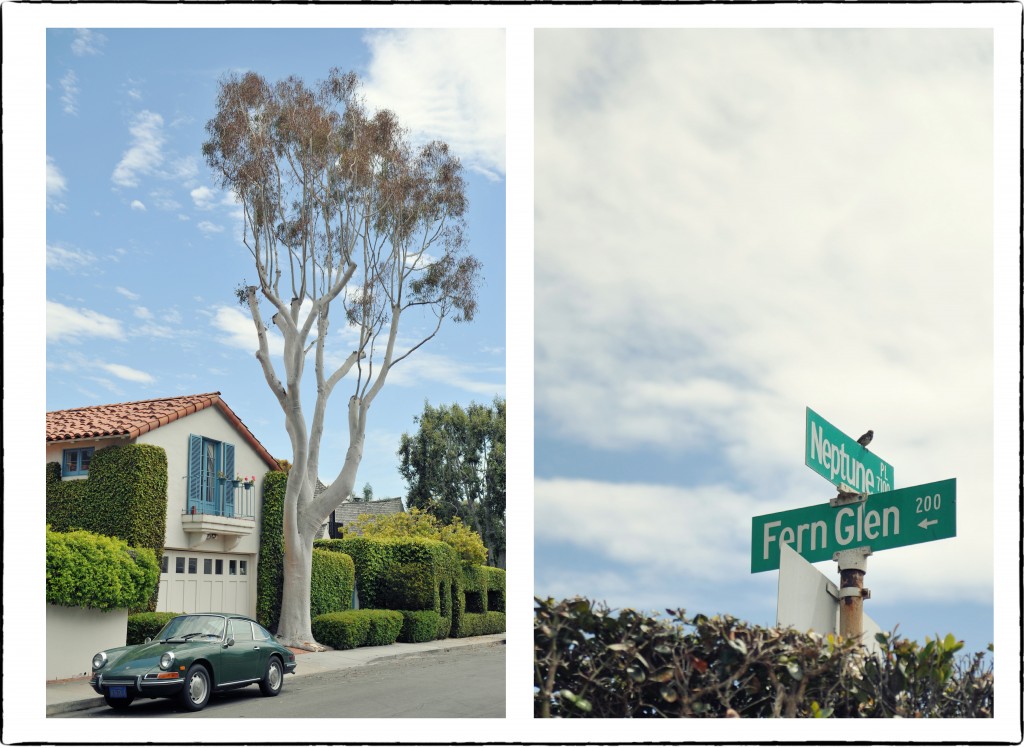 Streets are small and made for strolling, not busy traffic.  Names like "Fern Glen", "Neptune" and "Sea Lane" capture the feeling of the friendly sea side neighborhood. People all say hello to each other as they pass each other by. It is a friendly place where life doesn't move too quickly.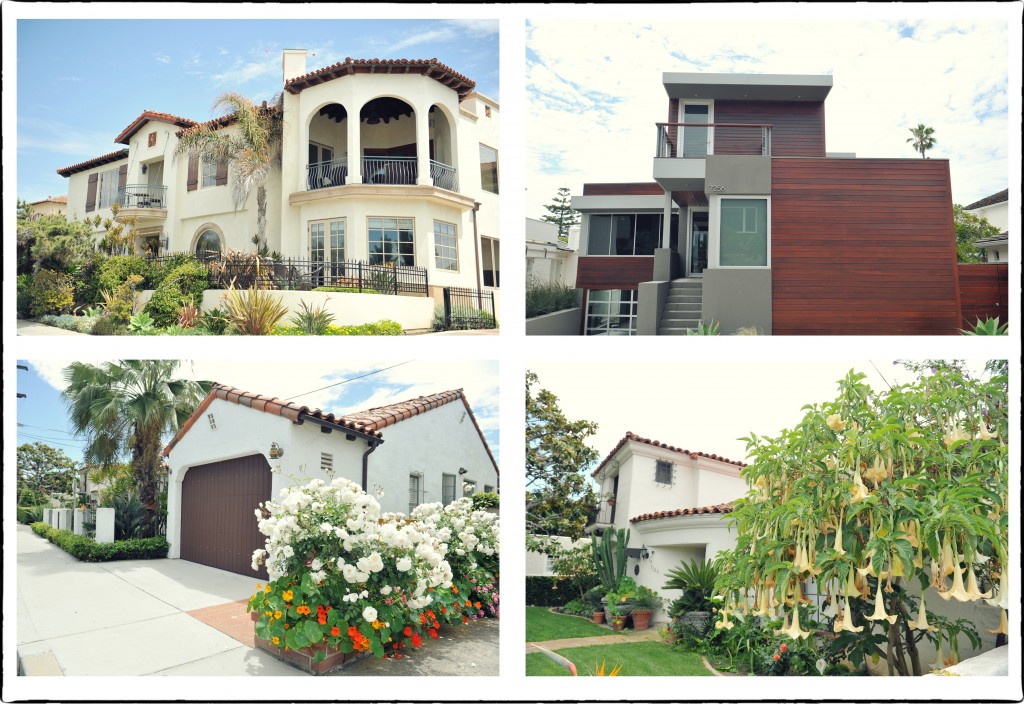 Some old, some new but all beautiful.  The eclectic style of homes are all marked by beautiful small gardens.  Gardens, flowers are a focal point for just about every home in the area; a source of pride for each homeowner. No one tries to have their garden out-cute the next, but somehow as you walk by each one does.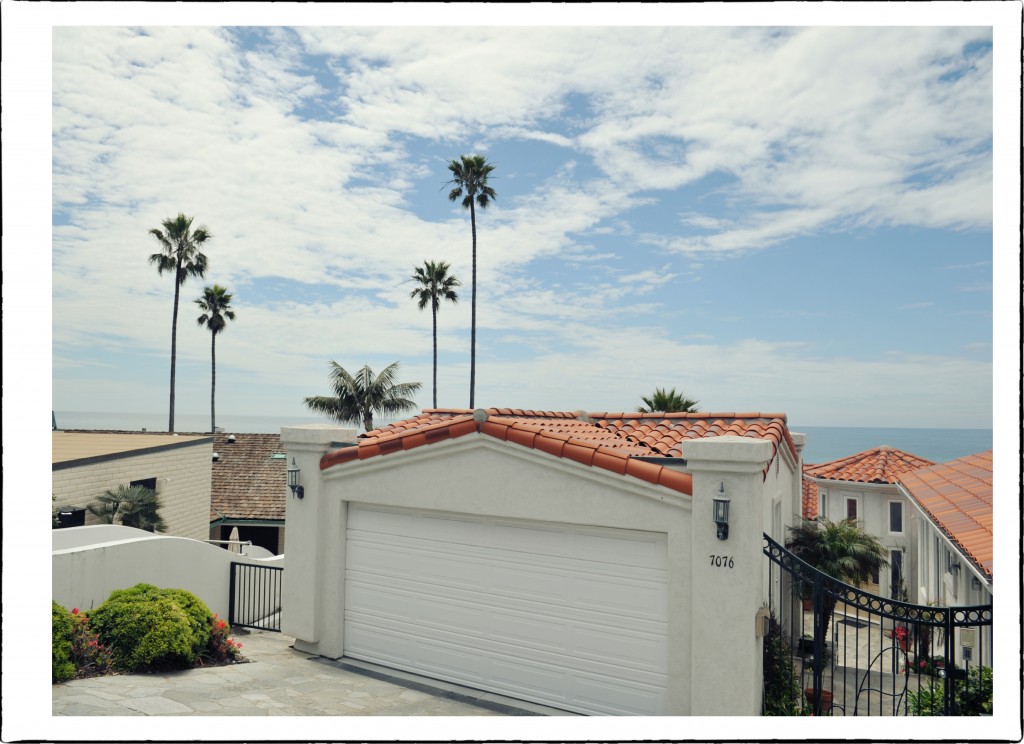 Everywhere you look you are reminded of the backdrop of this wonderful area.  Deep blue seas and white sand beaches are the canvas on which many of the beautiful homes are created.  People walk to the beach at Sunset, dip their toes in the water and are back home minutes later enjoying the views from their windows.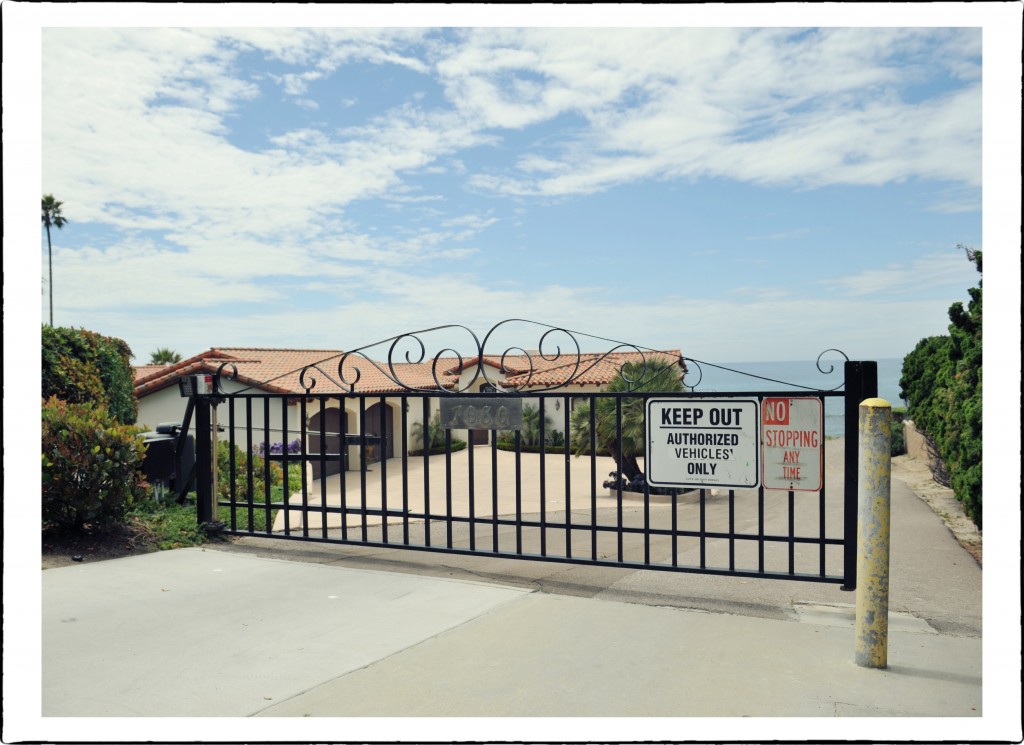 Hidden world class beaches are everywhere here.  Most passerby's would not realize that beyond a fence, or down that small walkway awaits some of the most magnificent coastline in the world.  Take for example this fence.  This might keep out many passerby's but local La Jollaner's know that down that pathway are secluded beaches and smooth stone coastline that give you breathtaking views.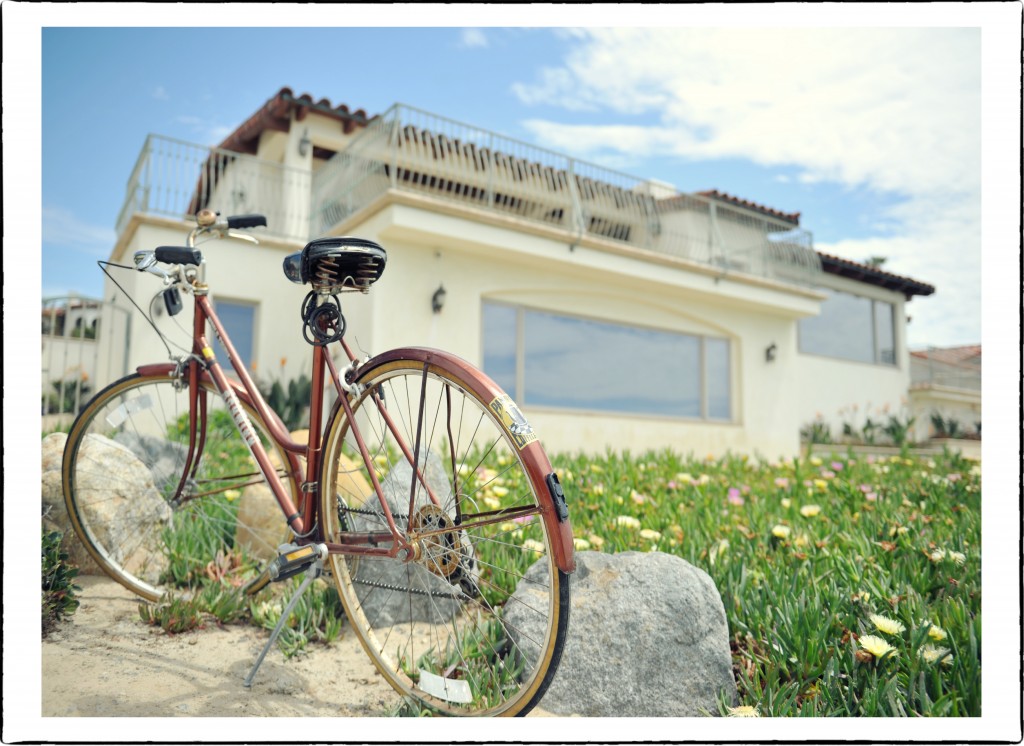 With an average temperature year-round of 72 degrees here and clear sunny skies, bike riding, jogging and walking are the predominant forms of transportation for people that live here.  The California Scenic route extends down coast boulevard and you will see many people getting their exercise in the cool morning weather. It is particularly nice when the ocean mist and fog lifts exposing the warming rays of the sun.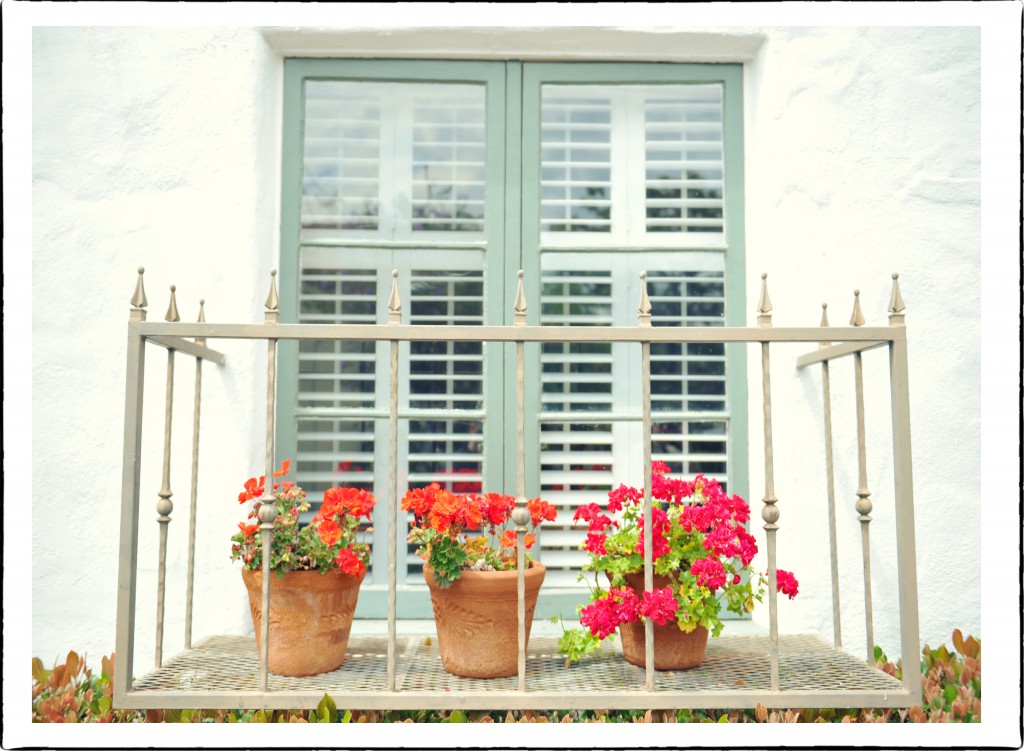 People here don't stand on their balconies rather they put potted plants and flowers on them to create nice window vignettes for passerby's to admire.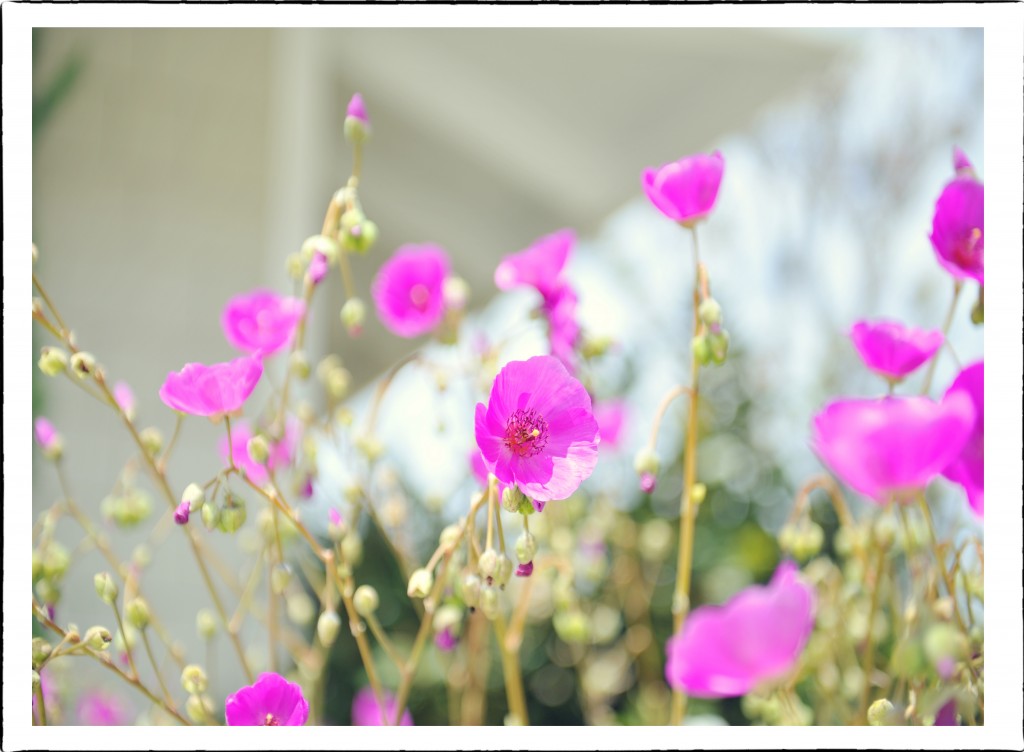 Be prepared to see loads and loads of beautiful flowers, plants and tree's as  you walk.  I have been in the backyard of some of these beautiful cottages and you would be amazed what you would find there.  There are thousands of beautiful and often rare flowers in this neighborhood.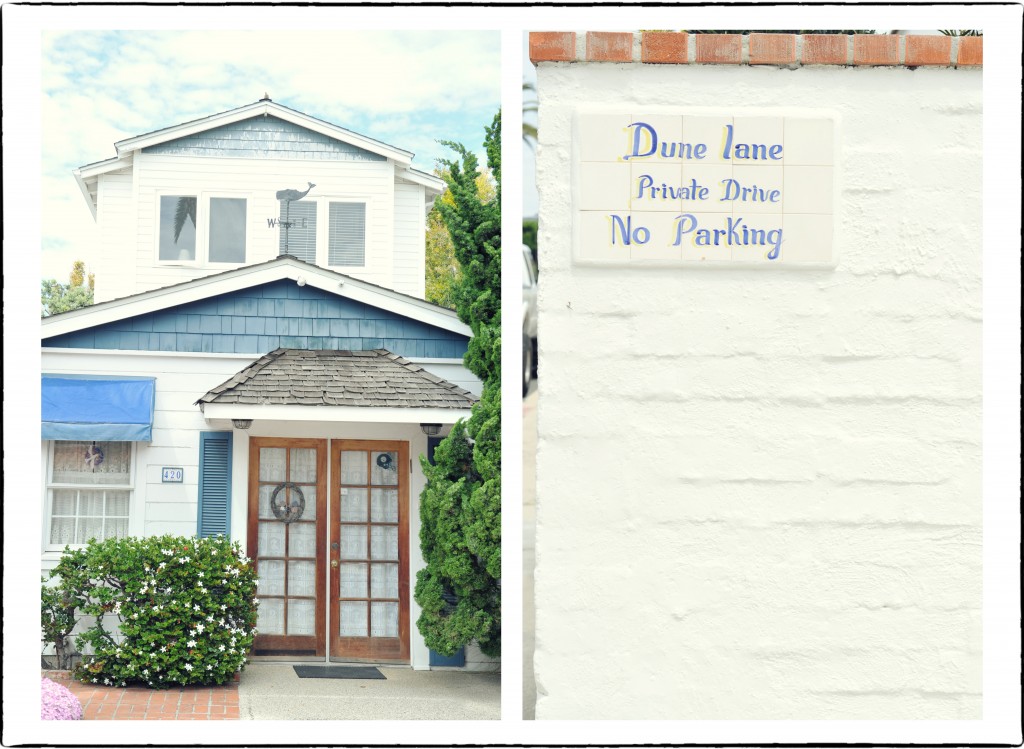 I live near a street called Dune Lane – probably one of the most beautiful streets in the city of San Diego.  My neighbors house is pictured here.  There are 6 homes in the neighborhood that are called "Spite" homes.  I live in one of them, and my neighbor in another.  The Spite homes were built by a lady in 1950 who was upset a the city of La Jolla so she built simple wood constructed homes that were not fancy like the rest of the neighborhood.  Those homes were built on smaller lots and built without many of the frills in the typical beach cottage style of California.  She wanted to sell them to less economically advantaged buyers to bring down the neighborhood a bit.  I am so very happy she did that.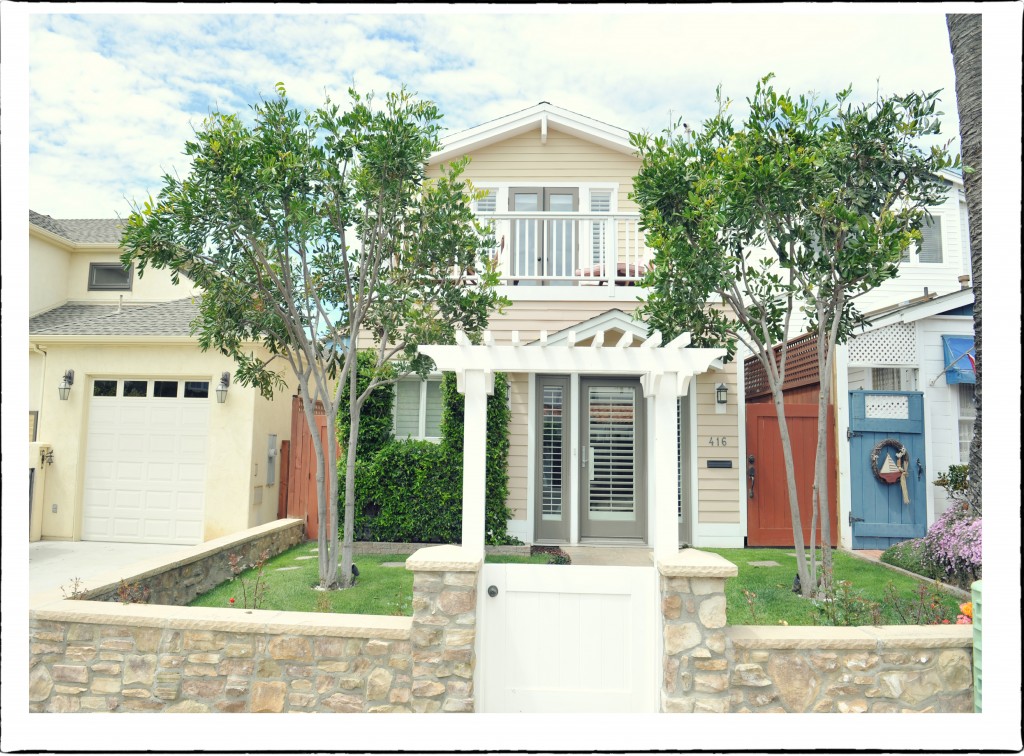 My cottage is a source of pure joy and happiness for me.  I often wake up here (much like many of my neighbors) and wonder how I have been so lucky to live in such a charmed place.  Life is beautiful here.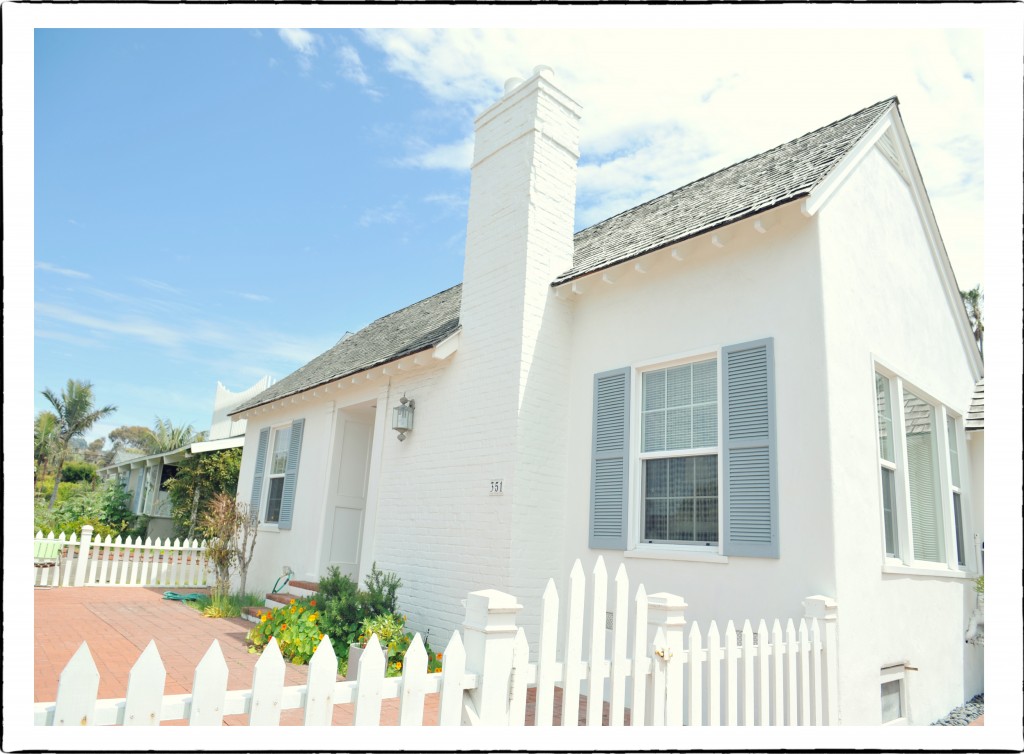 Beautiful sights and homes abound in the charming neighborhood called Beach Barber Tract.  It is a place I am proud to call home.