Are you traveling with a Cat and a Mouse?
As we checked into our flight with Air Nippon the gate agent turned to Eoin and I and asked if we were traveling with a Cat or a Mouse because for some reason it said on our itinerary.  Needless to say we weren't sure if this was a stow-away situation with a cat and mouse that were attempting to get a free ride or an honest mistake.
Needless to say , we are back on our way to Japan after first day fiasco's involving catering trucks launching into our plane and wreaking havoc.  The hotel and other accouterments were appealing to our high standard of travel and both Eoin and I were pleased.
Wish us luck as we continue our grand escapades to the country of the rising sun.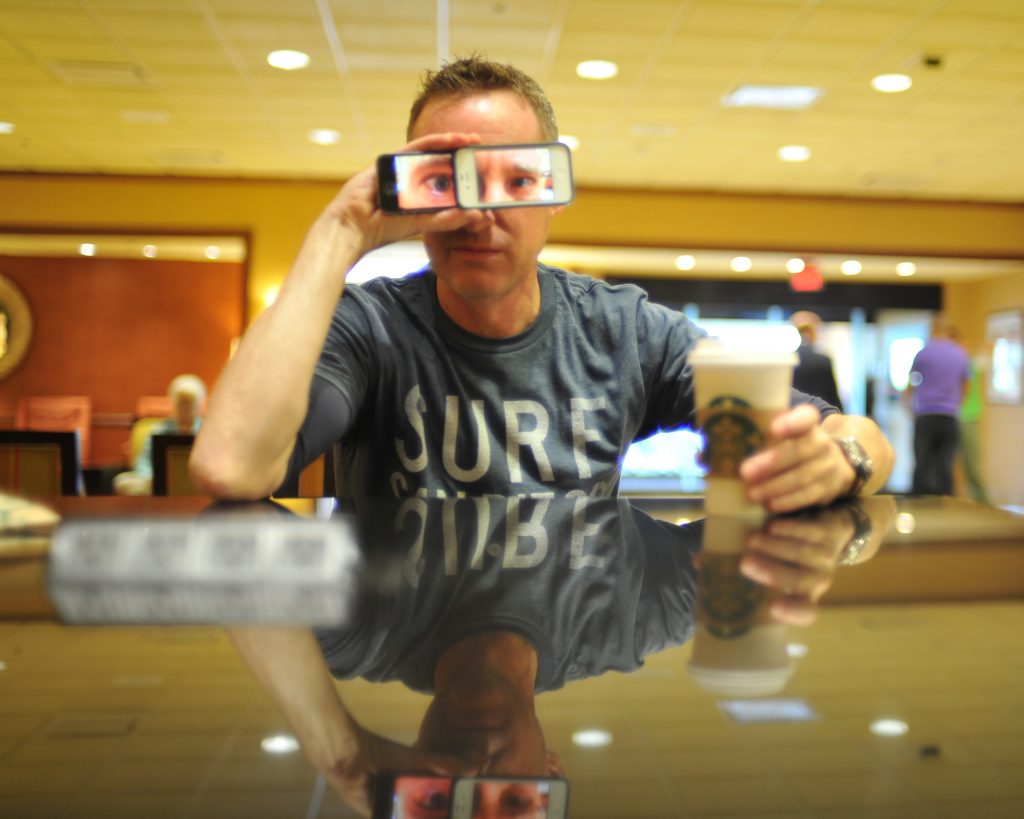 This is my new Iphone App.  It can help you see better.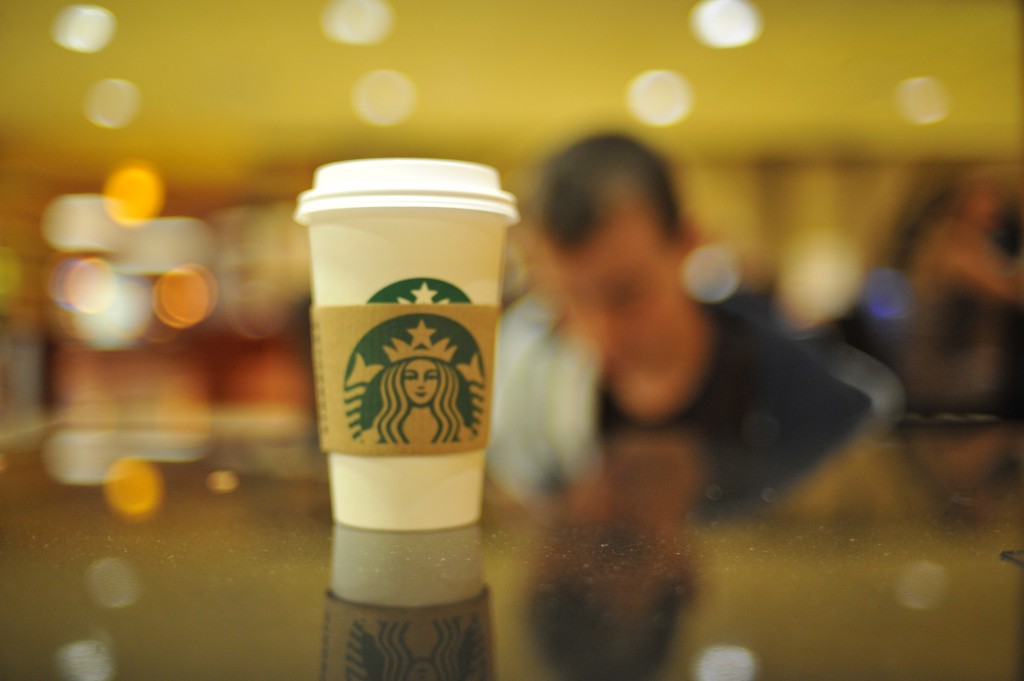 Eoin reflects on possibly our last Starbucks run for awhile.  At this point, getting to Japan is a waiting game.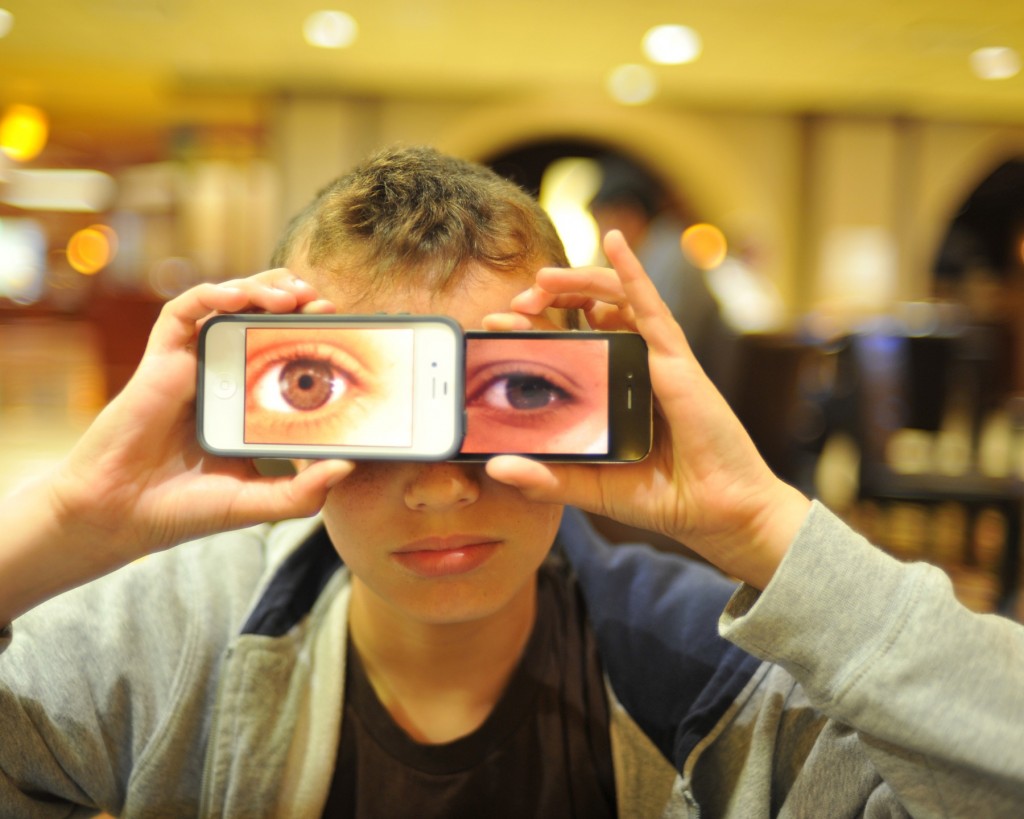 Eoin tries out my new Ipad App.  He tells me he thinks he can see to infinity and beyond and also mentioned it seemingly helps him digest foods better. Less gassy and more regular.  Put's him a better overall mood and provides sense of well-being.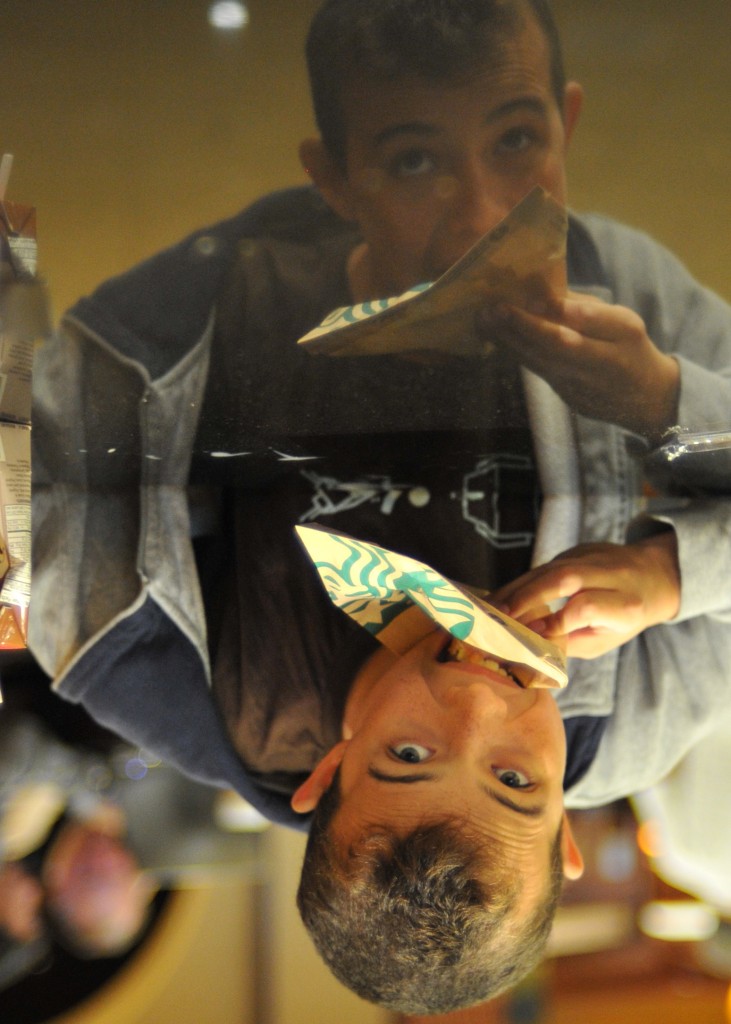 Eoin takes a bite of a donut which makes him turn upside down. In utter disbelief,  I catch the moment on camera. wowzers.