Awesome day in Seattle, now on to Portlandia
Another long day of travel and fun.  We started at 7pm and finally ended up in our hotel in Portland by 9 pm.  The drive from Seattle to Portland is about 3 hours and we hit the road after spending a full day taking in the best of Seattle.  The only downer of the day was that I dropped and broke my favorite 85mm lens.  Well that's what happens when you use your lenses and camera almost everyday – you're bound to break some equipment.
This is Seattle from the top of the Space Needle.  This is the highest and one of the most beautiful points in Seattle.
Tu is relaxing at a place called Kerry Park.  There are beautiful homes in this area that have an awesome view of downtown Seattle.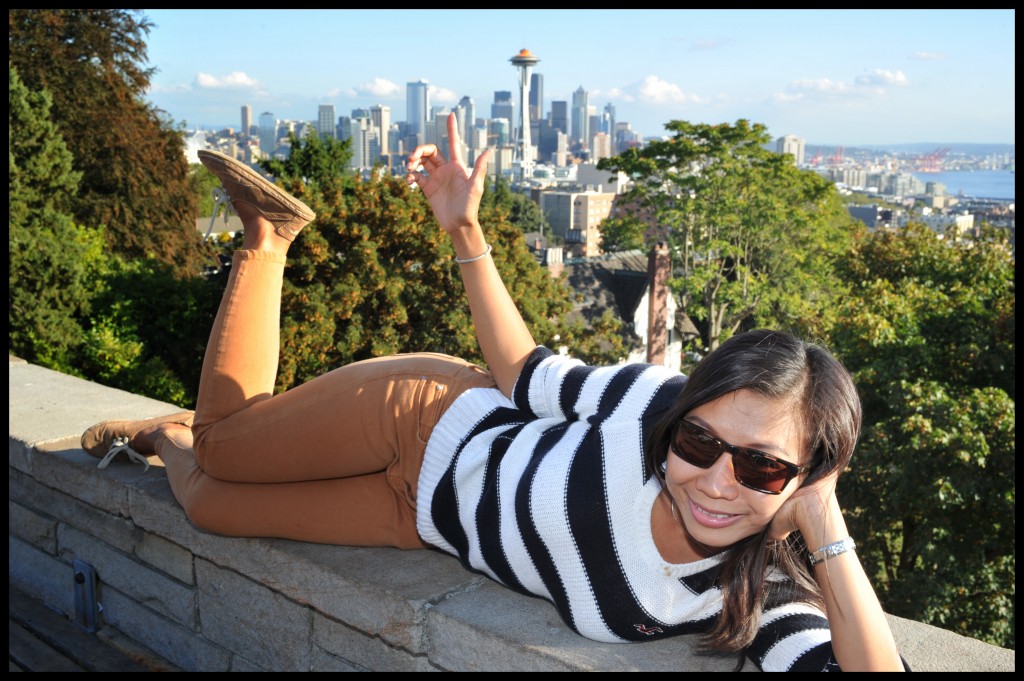 Tu and Rinnie relax on the grass in front of the Space Needle.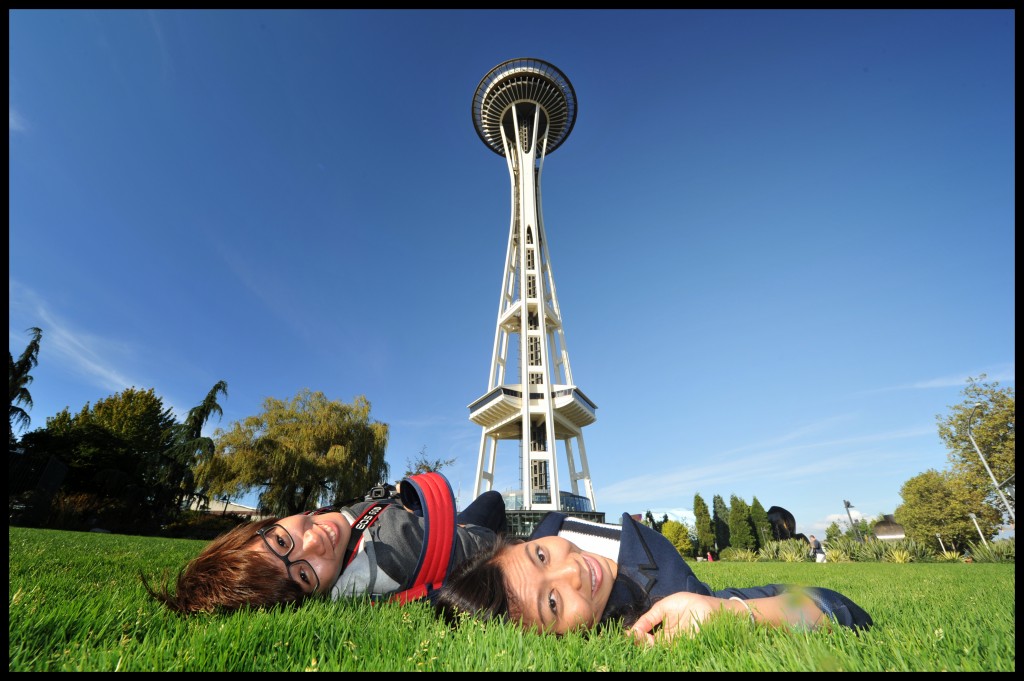 Tu and Rinnie in the Space Needle with the Seattle skyline in the back.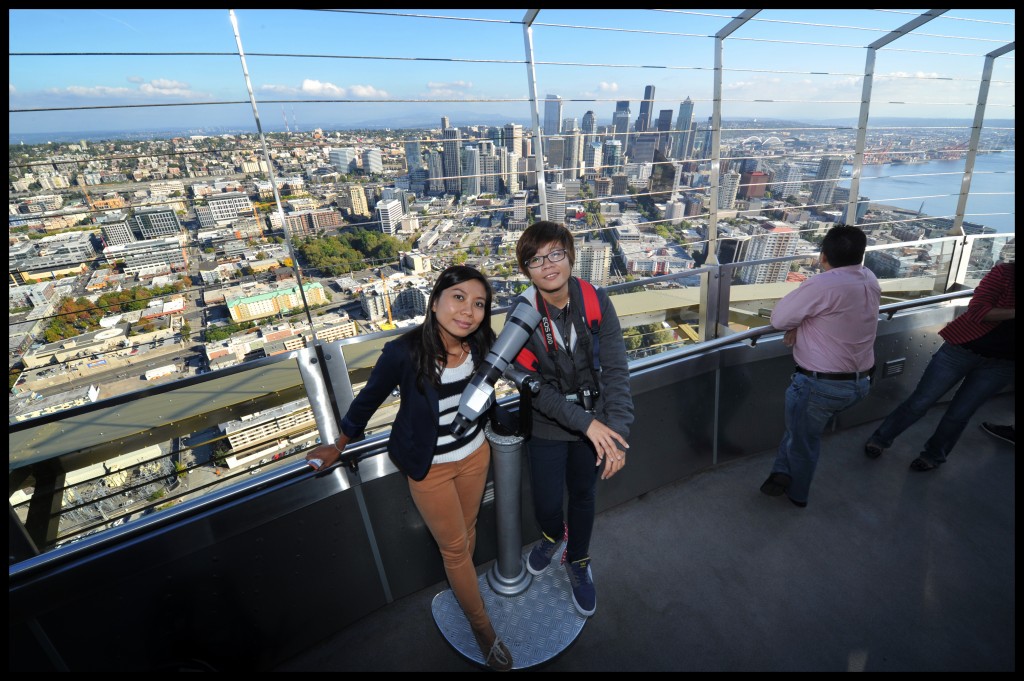 Tu and Rinnie at the Glass Museum Park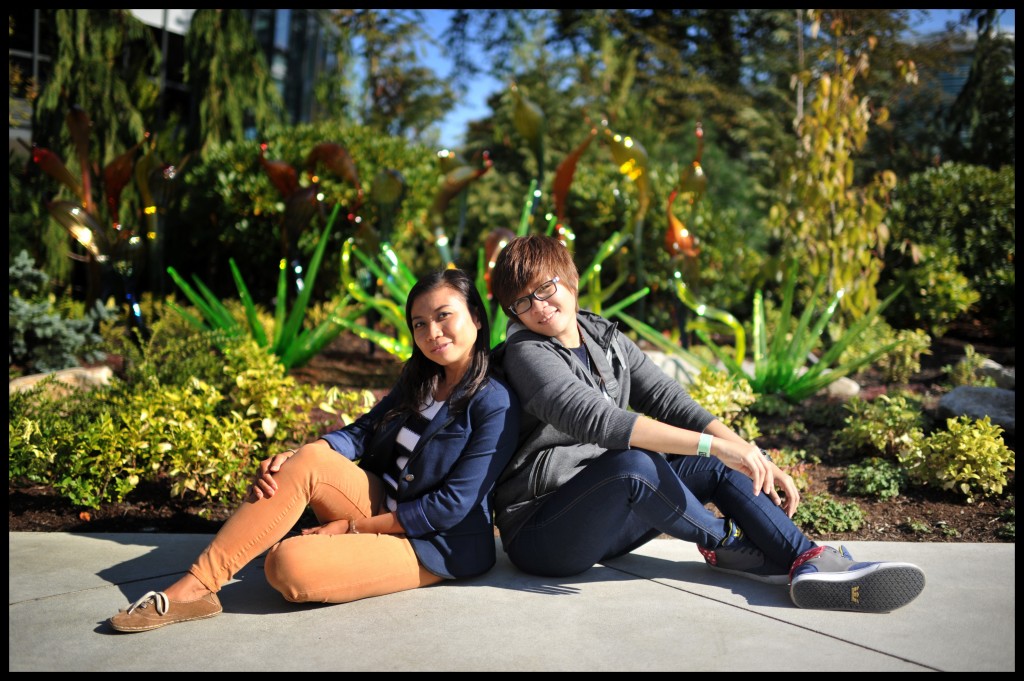 Tu inside the glass museum with the Space Needle in the background.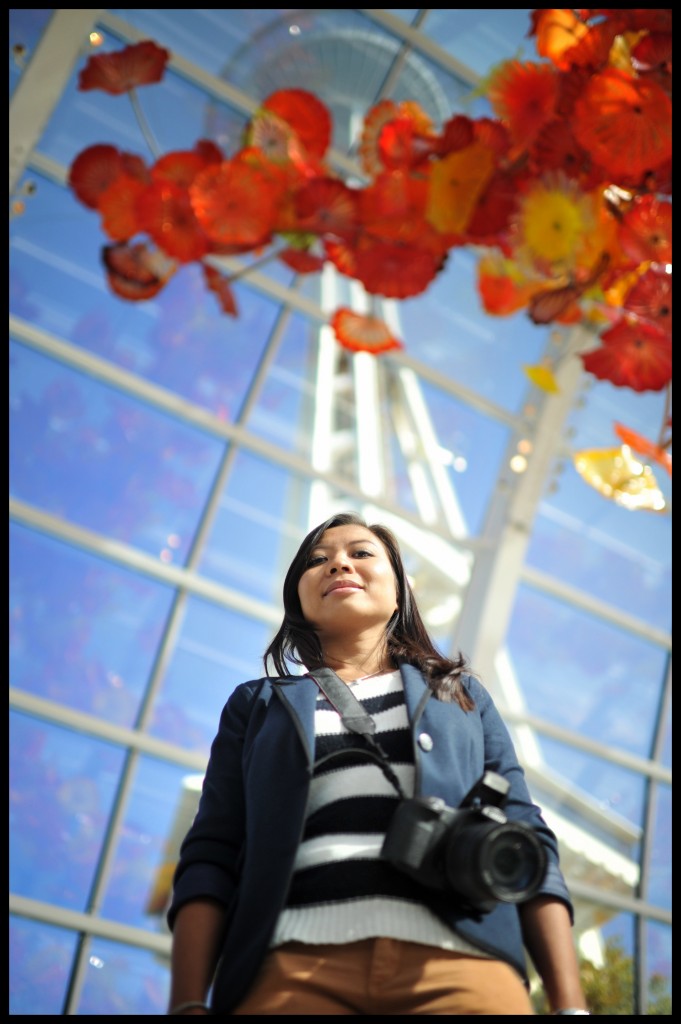 Rinnie and Tu is front of some fine art work.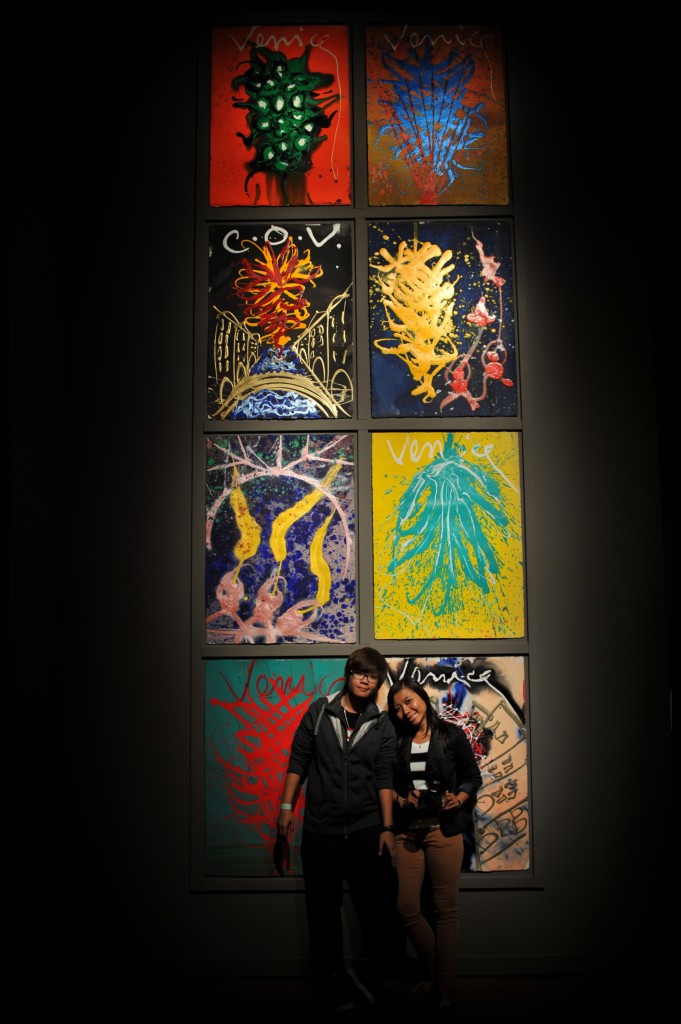 Tu is flying like a space ship in front of the Space Needle.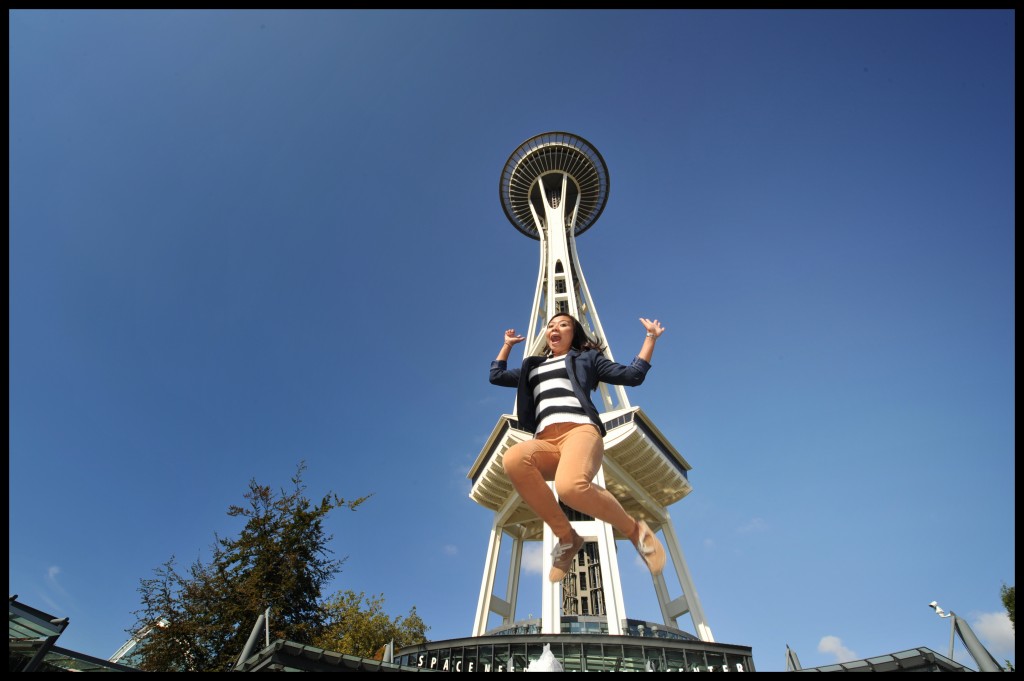 Rinnie took this great shot of Tu and I.  Thanks Rinnie.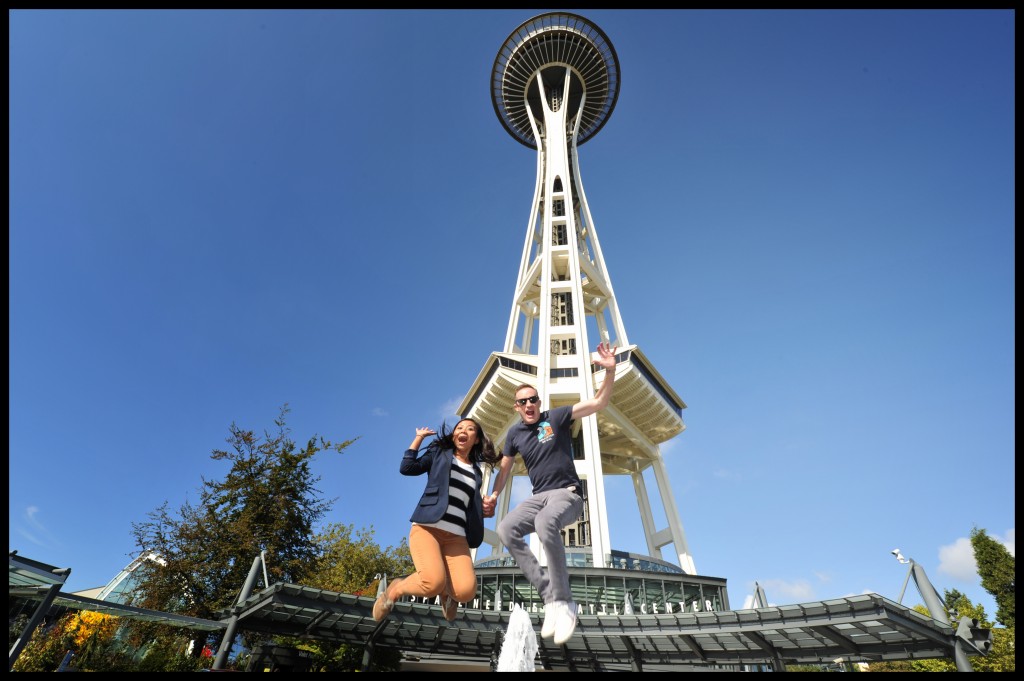 We took a tour of Underground Seattle. This is one of the urban caves we were in.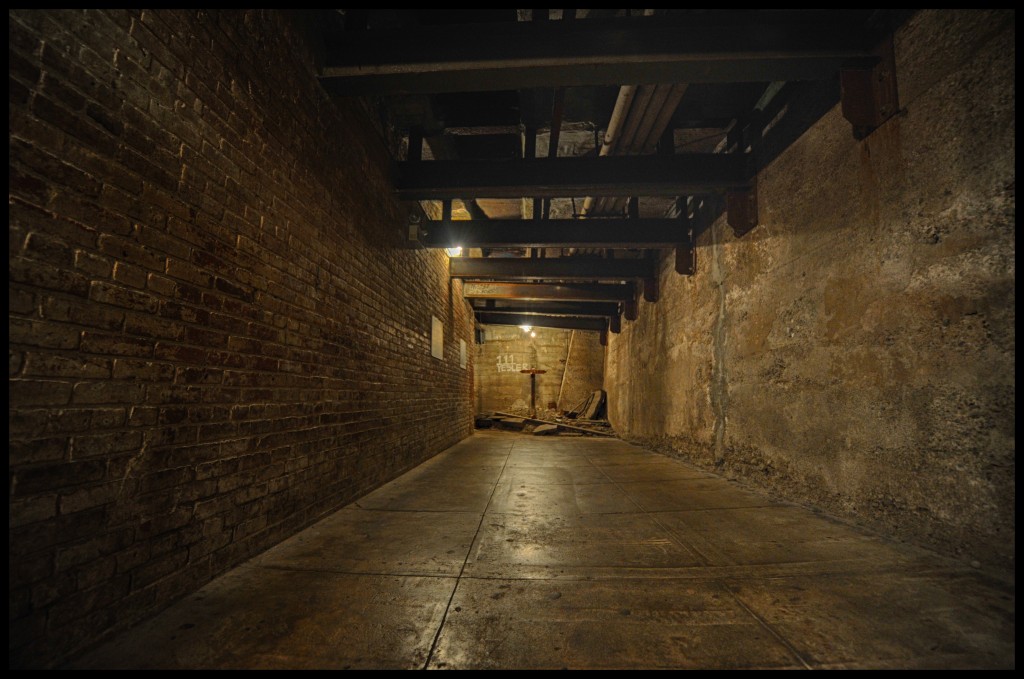 Rinnie poses in front of more murals and wall art.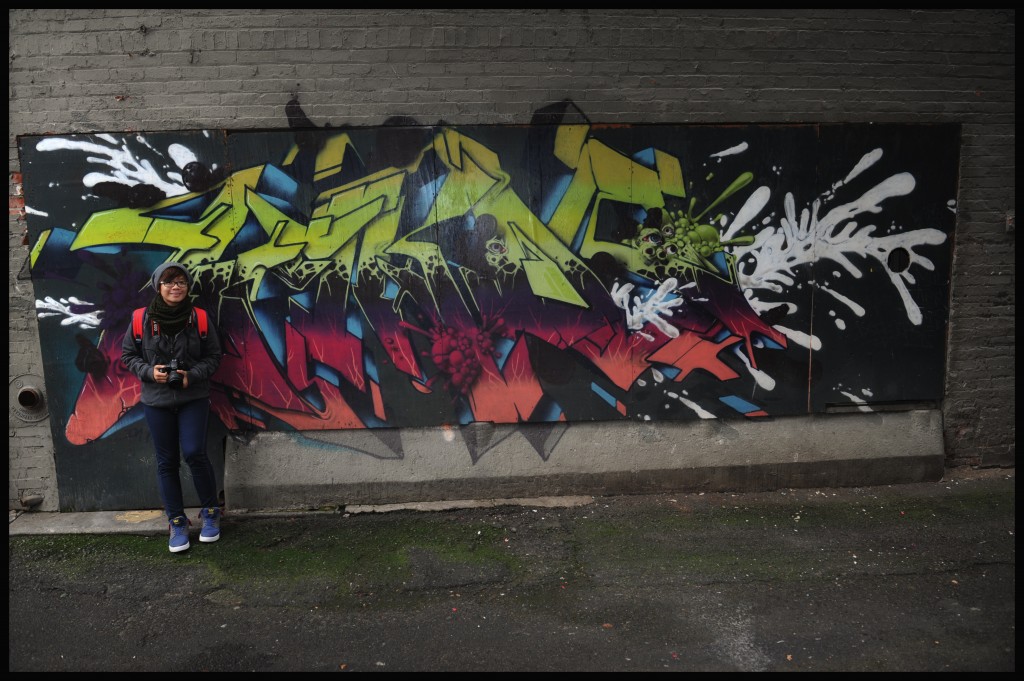 Rinnie exploring the urban caves.  They were kind of spooky, but interesting.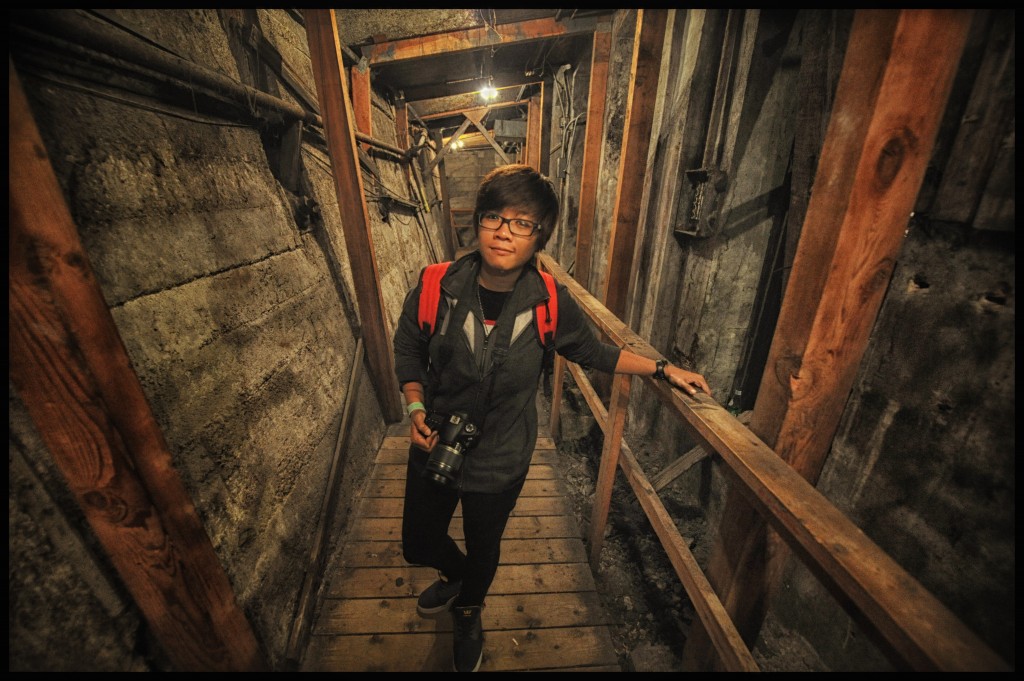 Rinnie being artistic.