24 Rainy Hours in Quebec with thin-soled shoes
When you travel you are always there.  That's always my motto.  What this means is that the minute you leave home to travel, that you are already there.  Whether you are stuck in the snowed in airport overnight on the way to a beautiful Hawaiian Beach, or in your hotel while the rain pelts outside – you are always there and the minute you step out of your house, your adventure has already begun.
Sometimes when you travel you have visions in your head of what the place you are visiting will be like.  Those visions can be so strong, that when you finally arrive you are disappointed because it is different.  You have to accept what it is and love it for that.
We had visions in our head of Quebec; beautiful castles and churches against sunny skies and warm breezes.  or perhaps, lightly snow dusted streets  – something out of postcards.  Hoping off the train in Quebec City that Sunday, we realized it would be quite different than the vision in our mind. The rain was pelting down.  It was just above freezing – too warm to turn the rain to beautiful snow yet cold enough to feel like sharp pins hitting your face.
Ducking under any awning we could find at the train station and running to the cab I encountered my first large cold puddle of rain.  Looking down at my woefully inadequate white converse in the cab on the ride to the hotel I realized much too late that I was in Rainy Quebec with thin soled shoes.  This was going to be different than the picture perfect postcard visions in our head.   I reminded myself – when you travel, you are always there.
  A rainy, but comfortable train ride to Quebec City.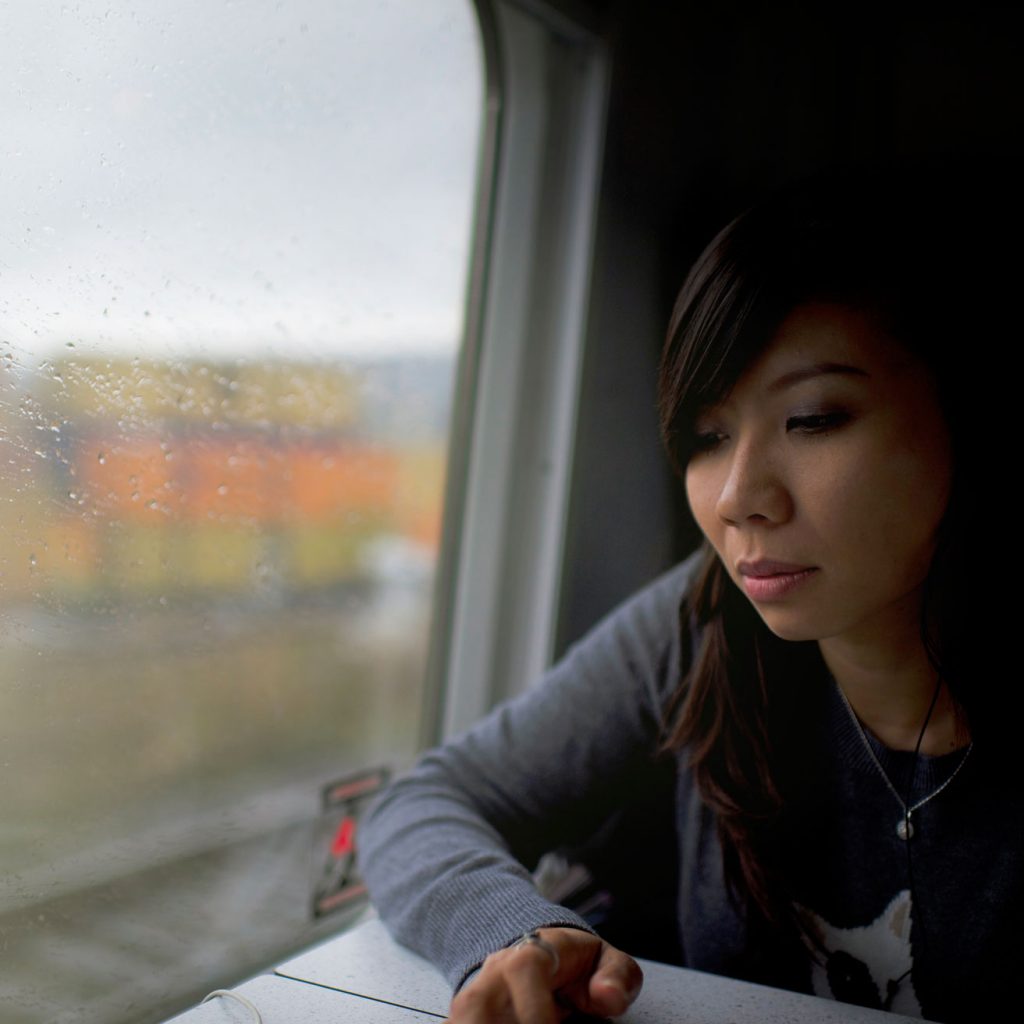 We were quite happy that the hotel provided us with an Umbrella, something else we forgot to bring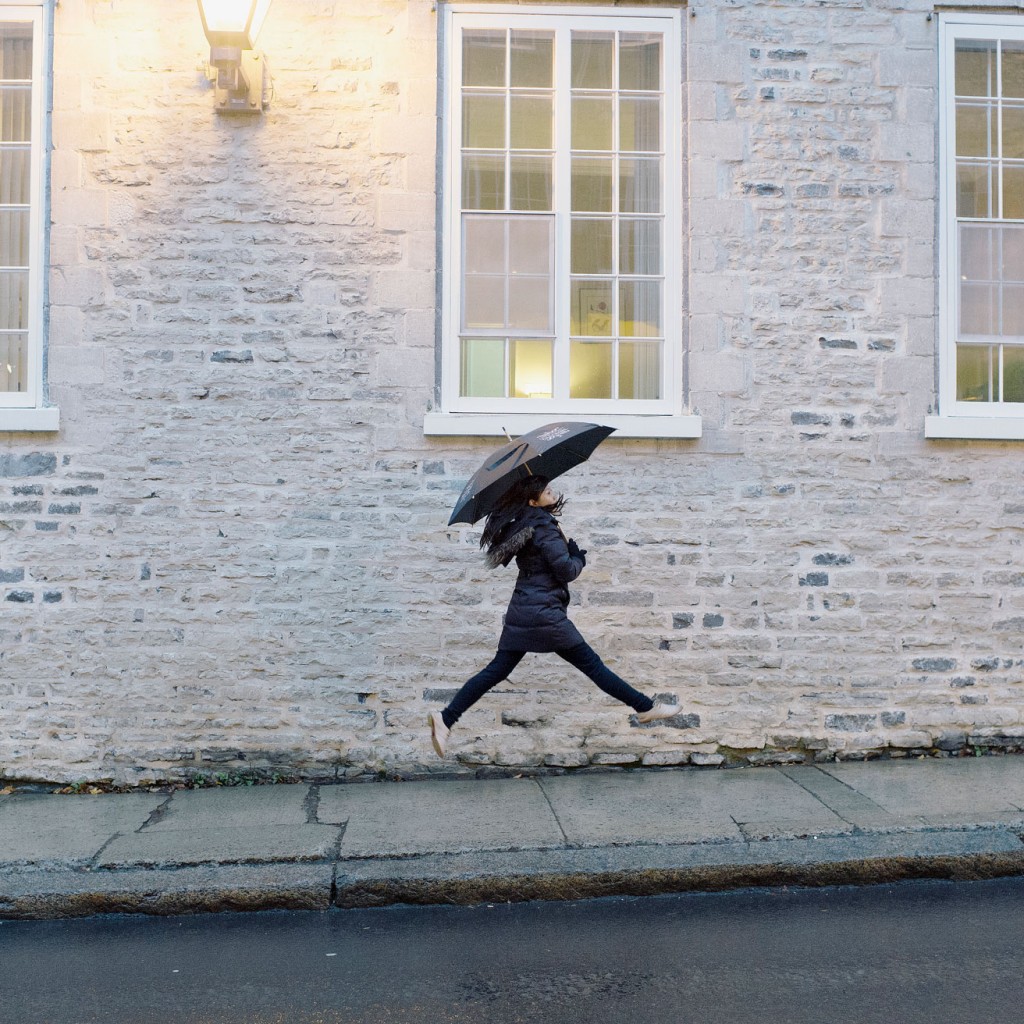 Beautiful Parks with trees like this are all over Quebec. Even in rain they were beautiful.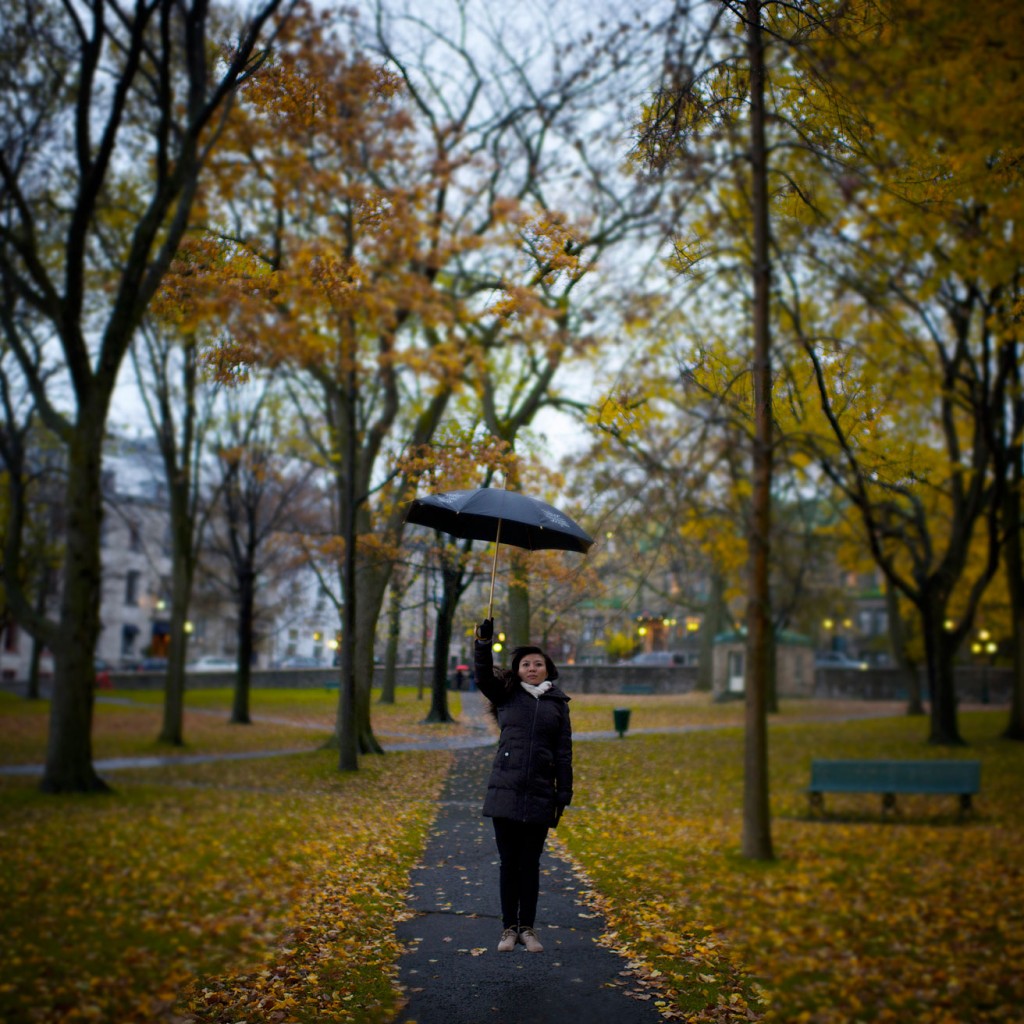 We loved this park.  So calm, so peaceful.  And it was all ours.  Thank you to the rain.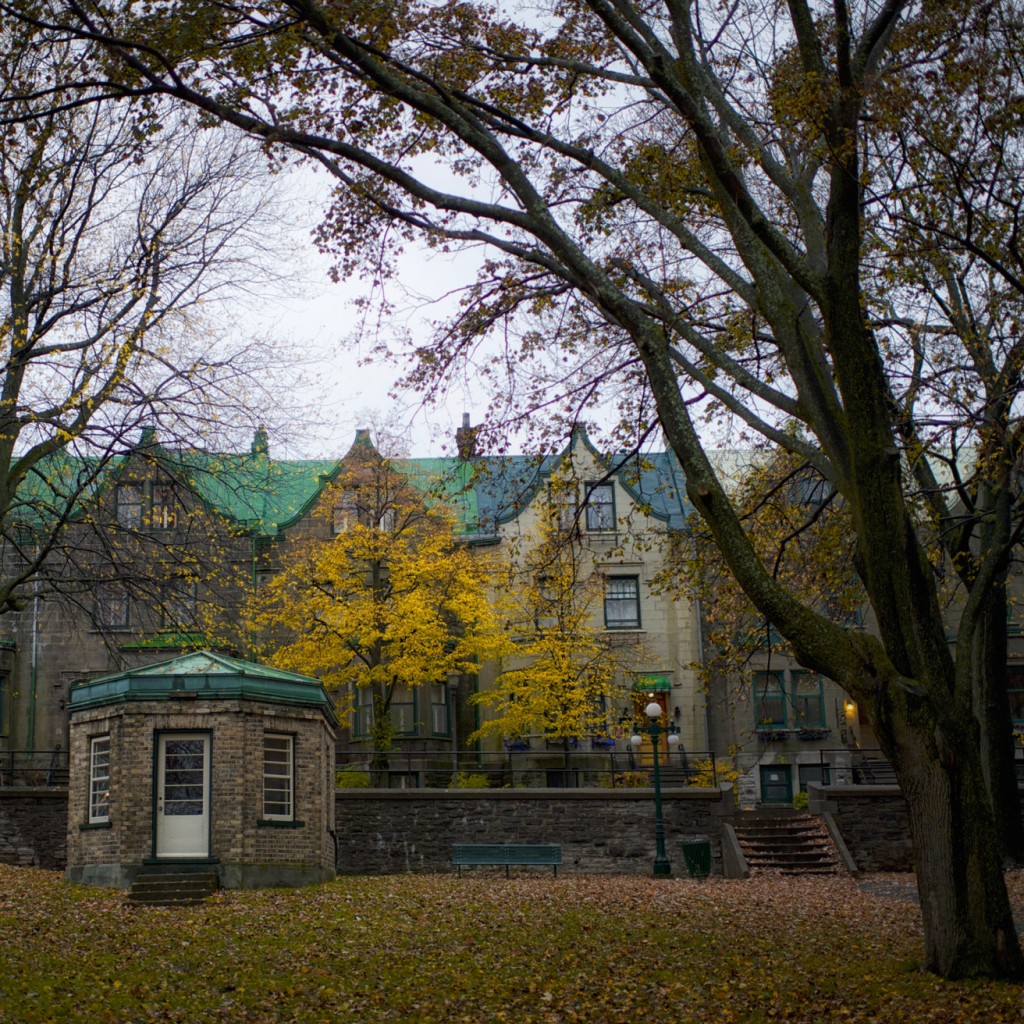 A feeling of Europe, so close to home.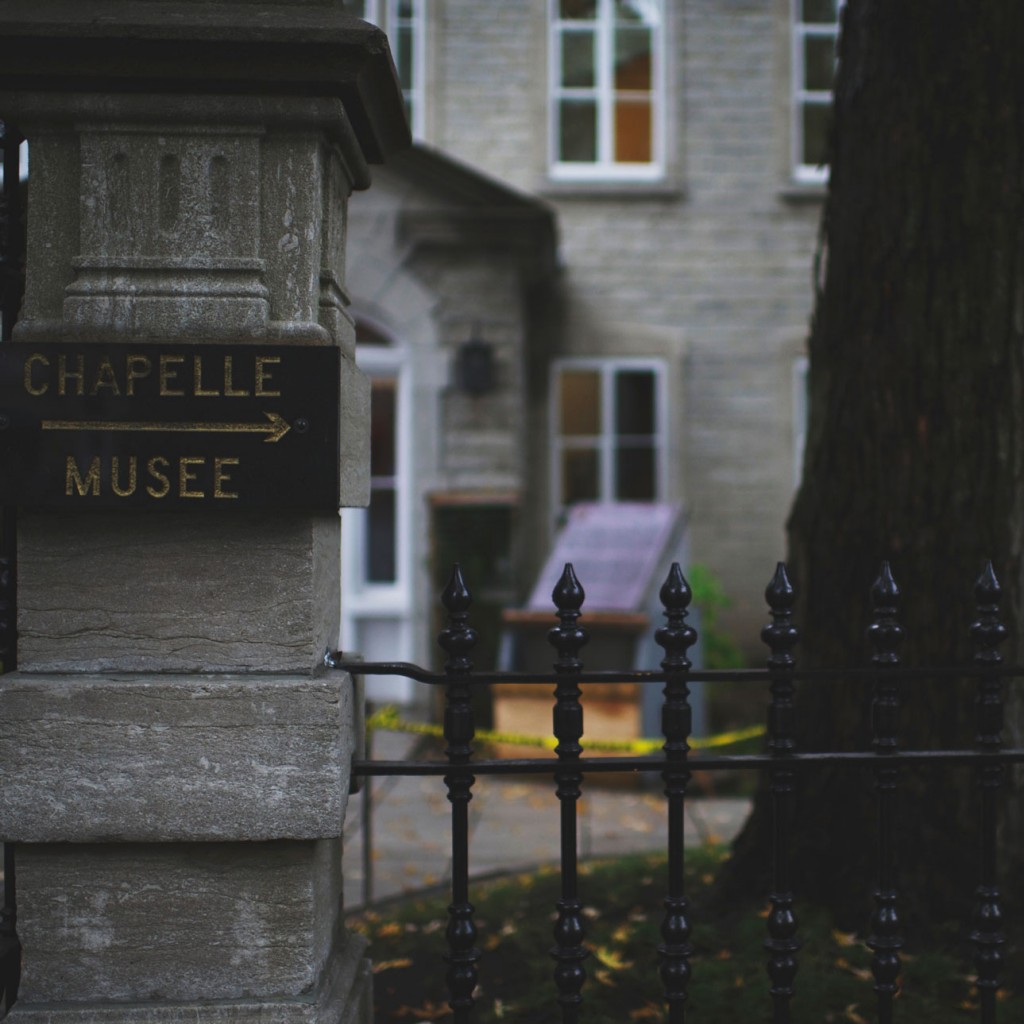 Horse drawn carriages.  The clopping of horse shoes on cobblestone.  What a beautiful sound.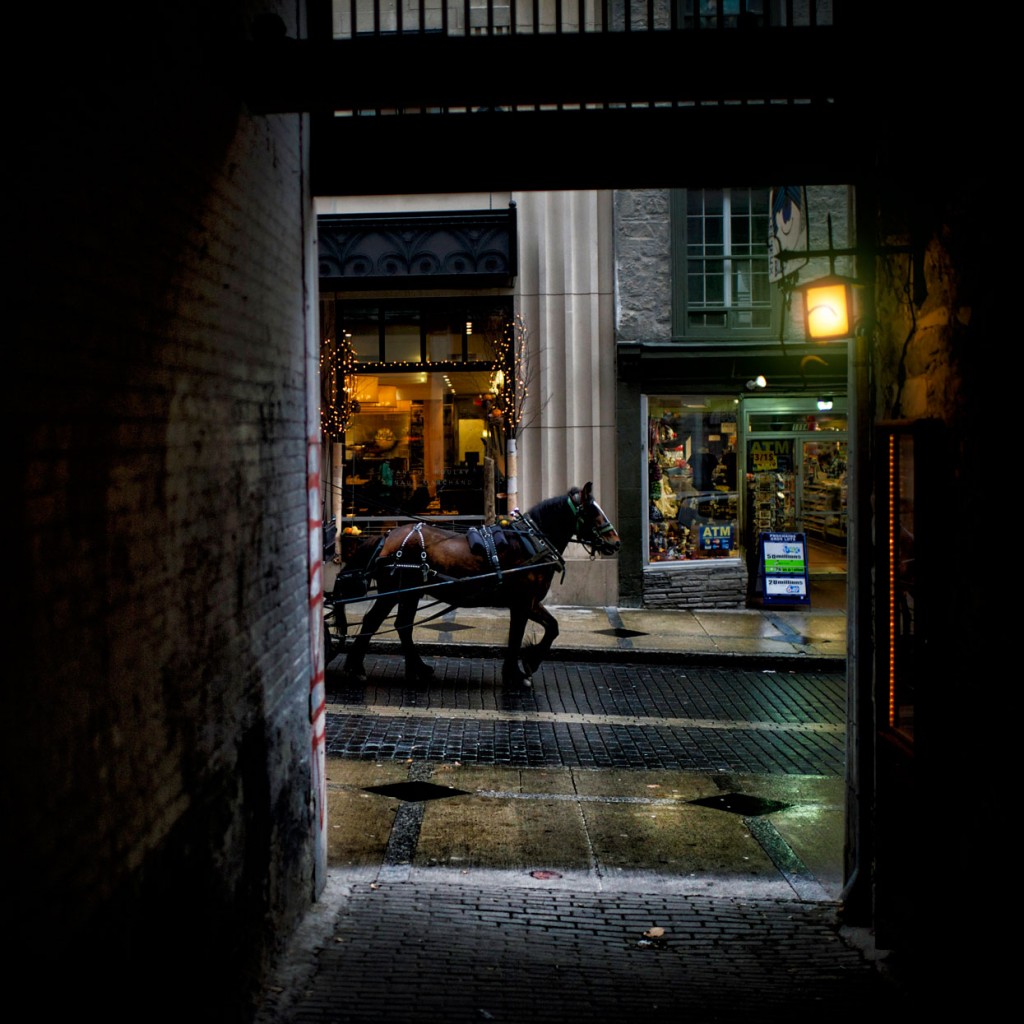 Graffiti provides beauty in the city as well. It is quite common in many parts.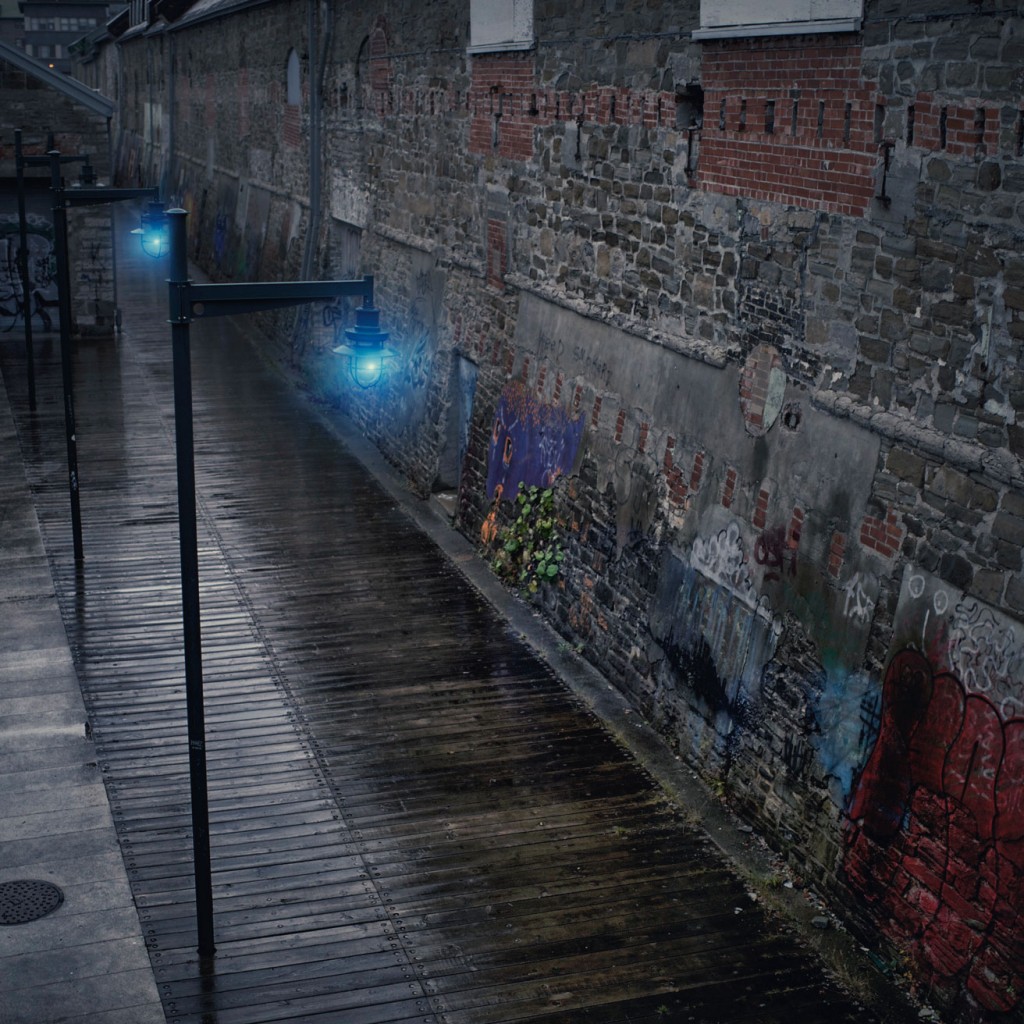 A ghostly figure of an elderly lady.  She walked slowly. I followed her and took a photograph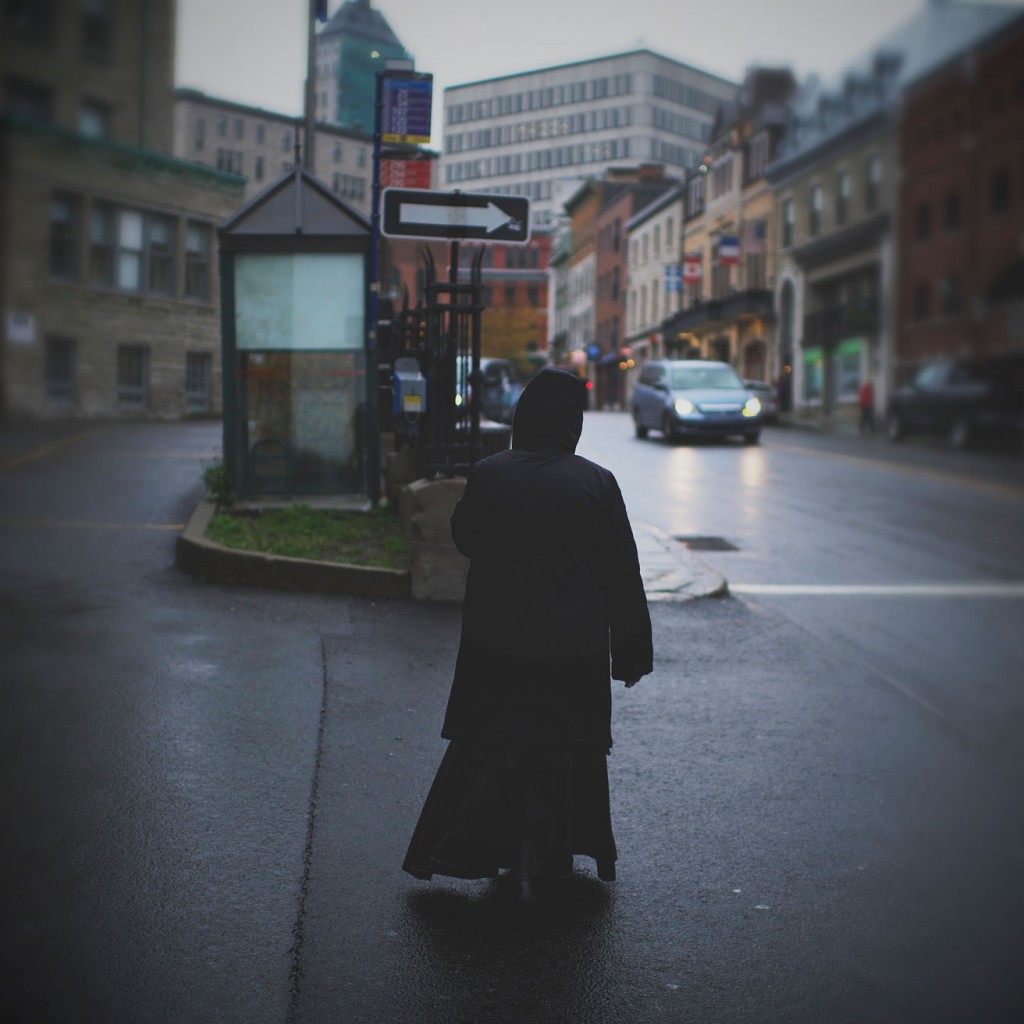 Pay phones.  They are everywhere.  No one uses them.  Canadians are slower than us to abandon traditions.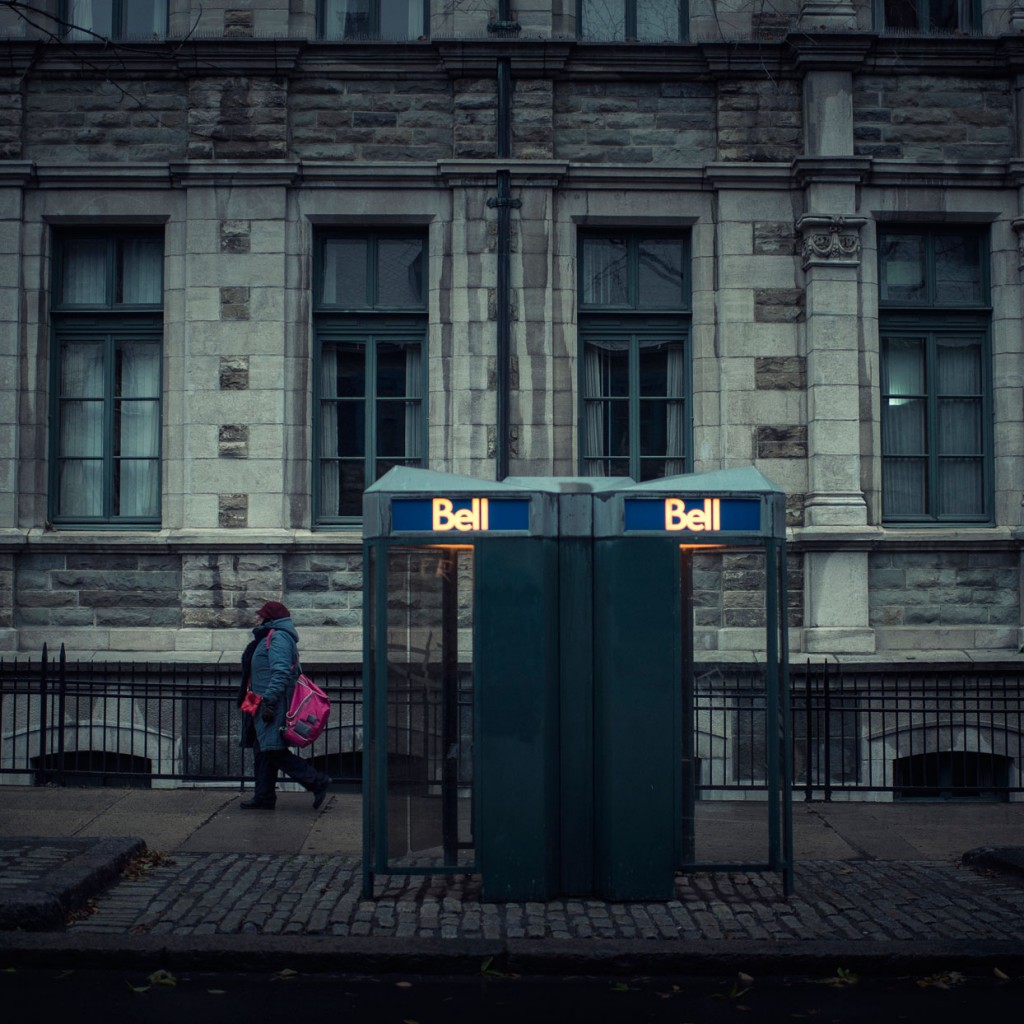 A beautiful church, the lights reflect off the wet ground.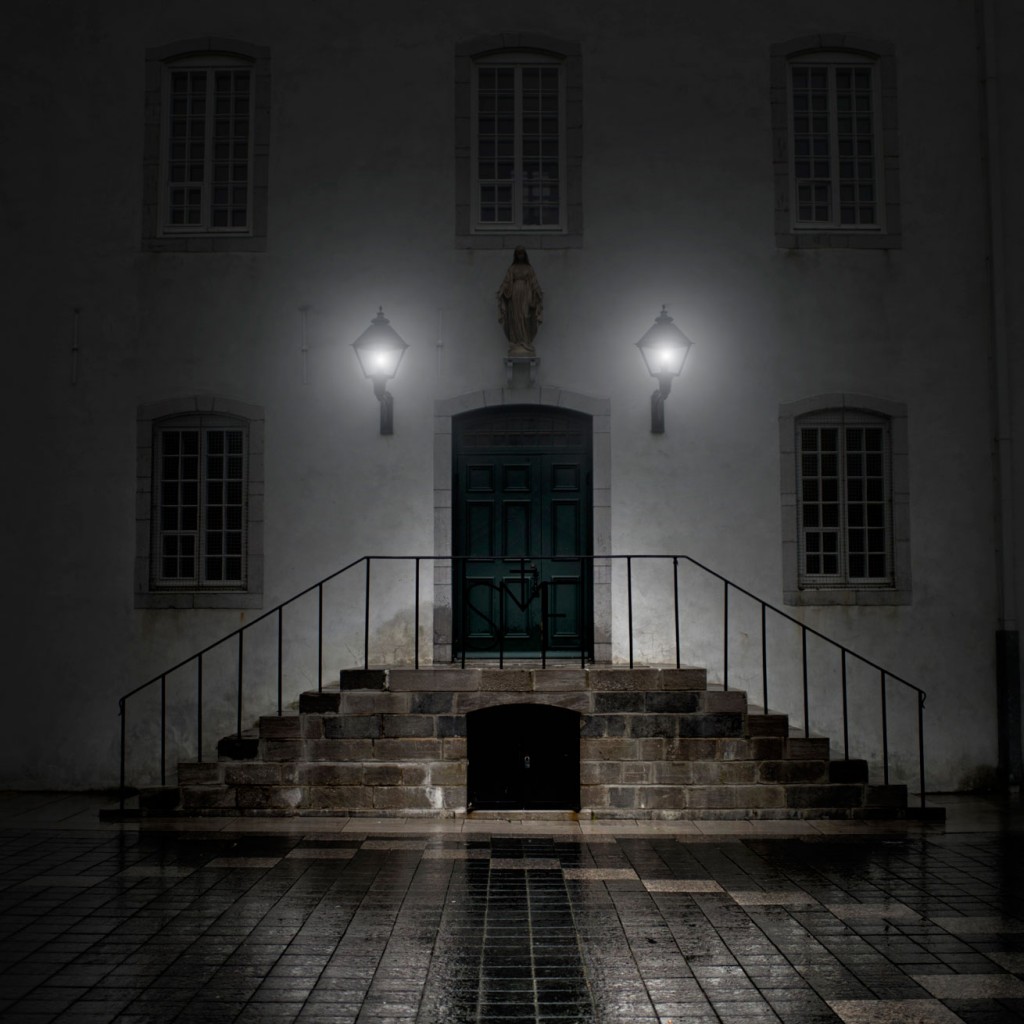 The entire city is built of stone and brick – so few cities are like this anymore.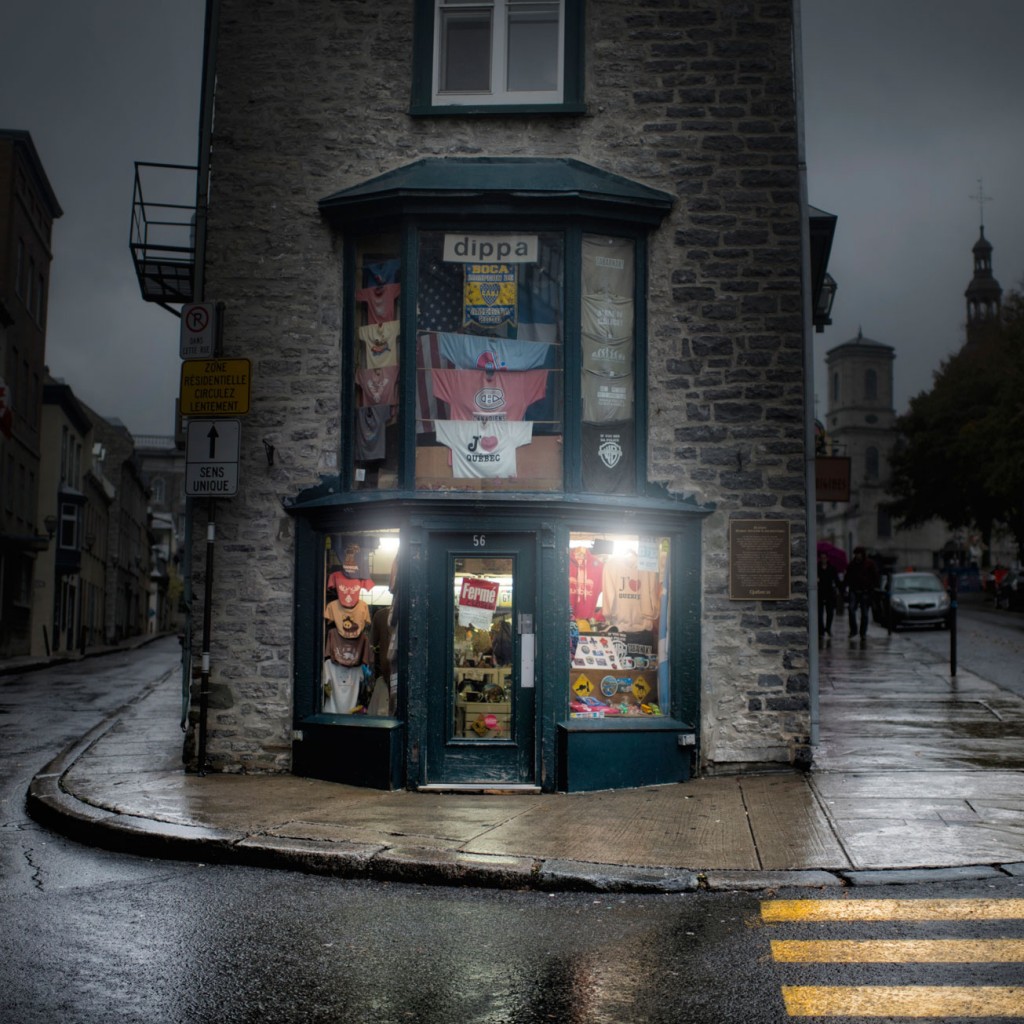 A beautiful hotel from afar.  It was morning.  I got up early and everyone was still sleeping.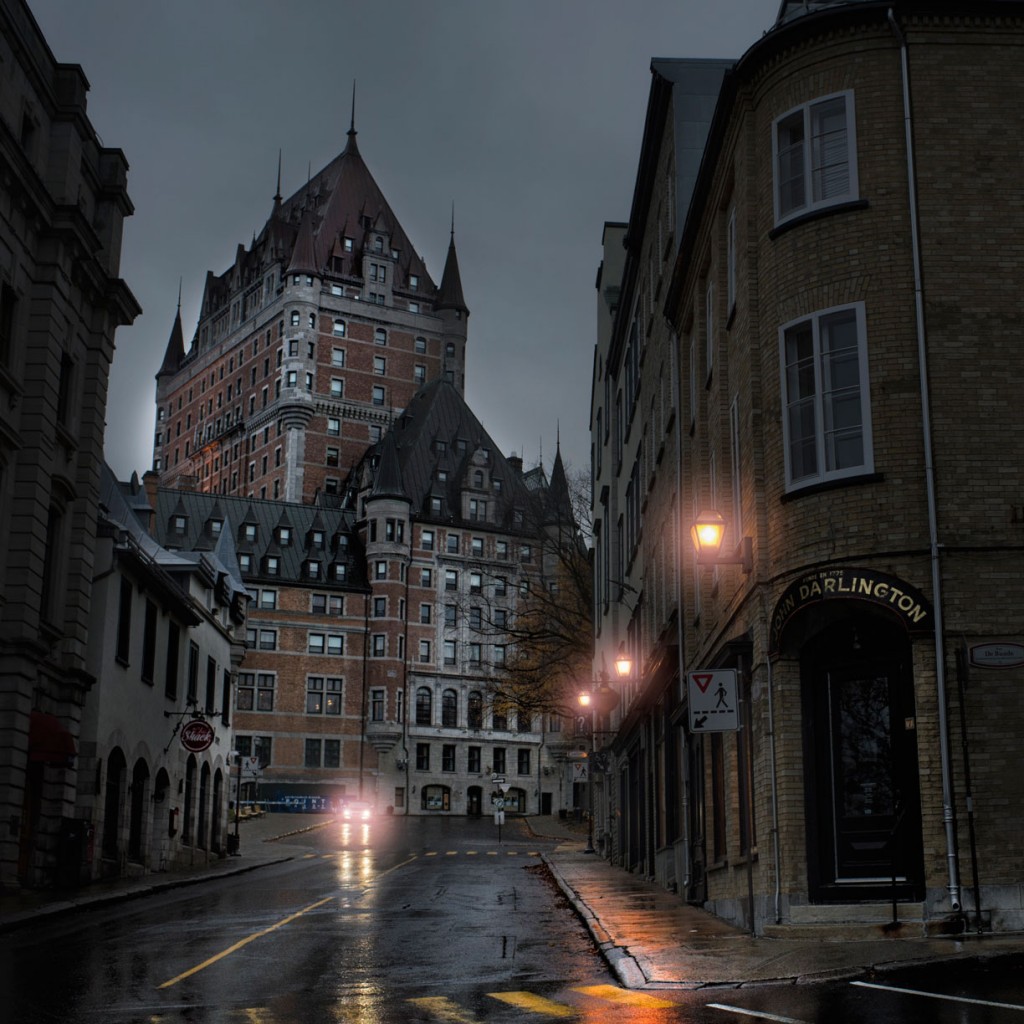 This is the famous church.  Each year, perhaps millions take a picture here.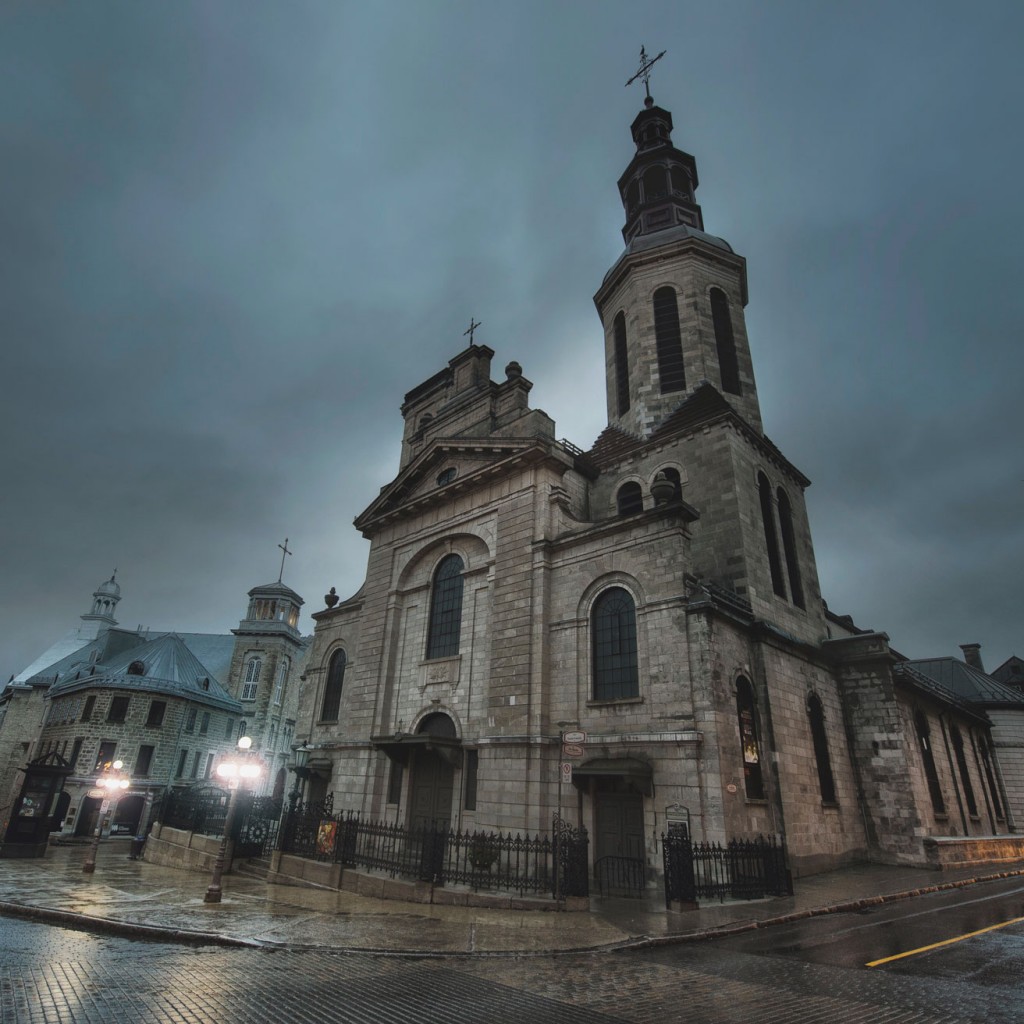 If you like small beautiful quaint hotels, come to Quebec because they are everywhere. You cannot go wrong.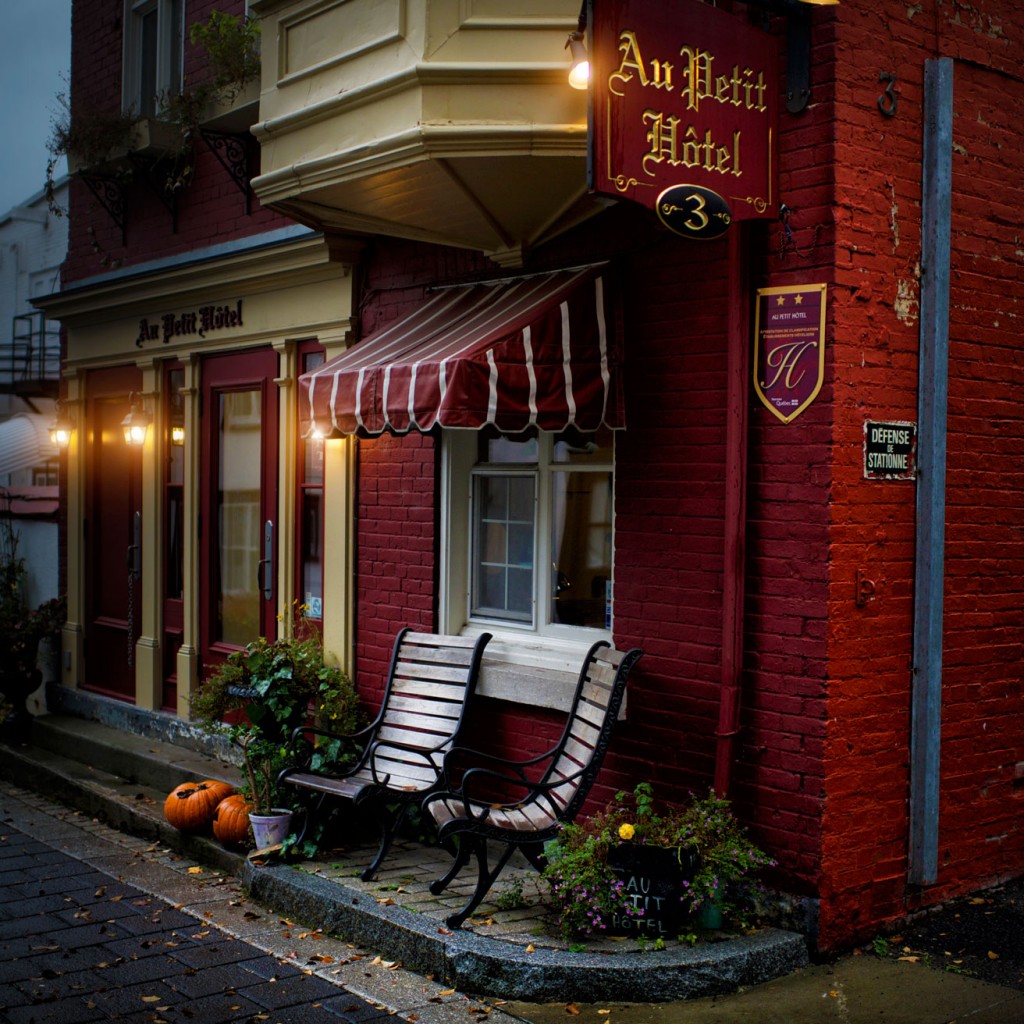 Quebec is to Americans what Europe is to the UK – Quebec is our Europe. A 4 hour plane ride to arrive in another world.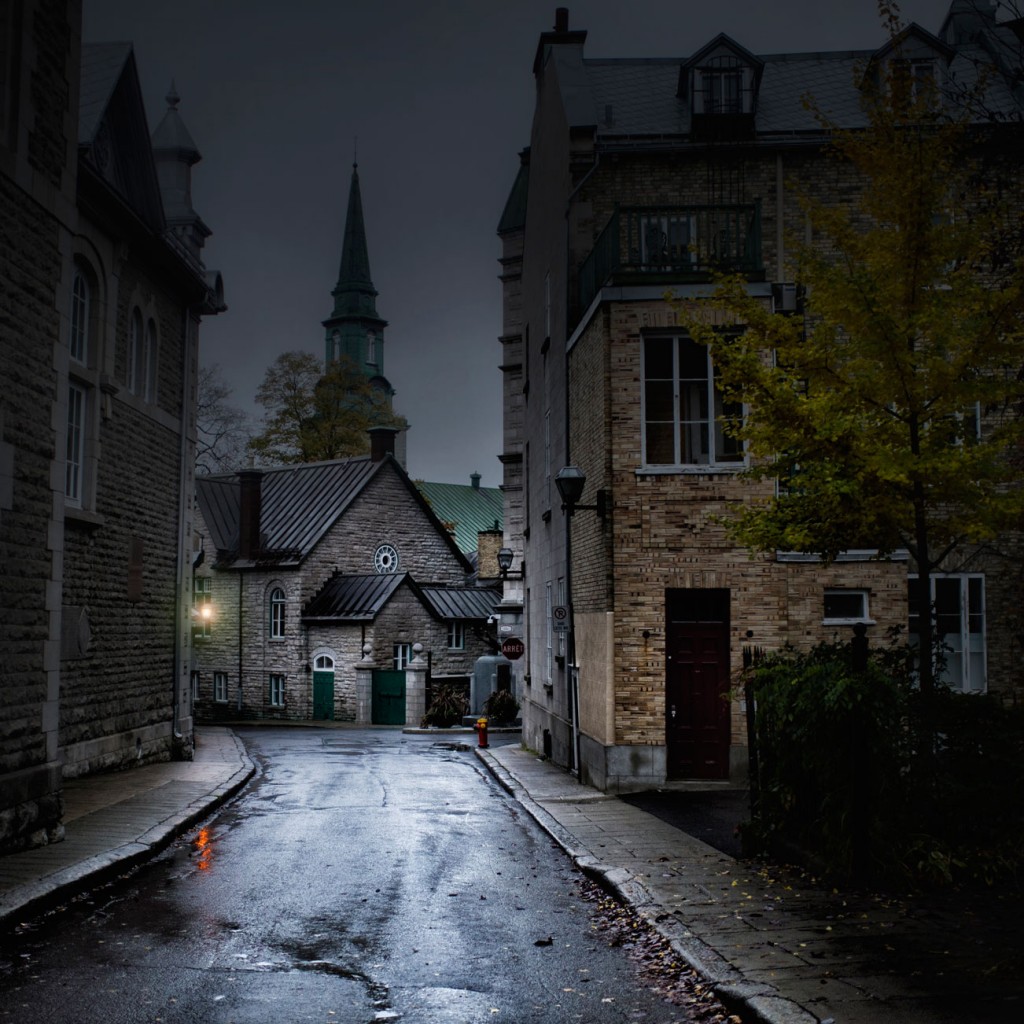 Quebec is extremely French.  Without the tourist many might stop speaking english altogether.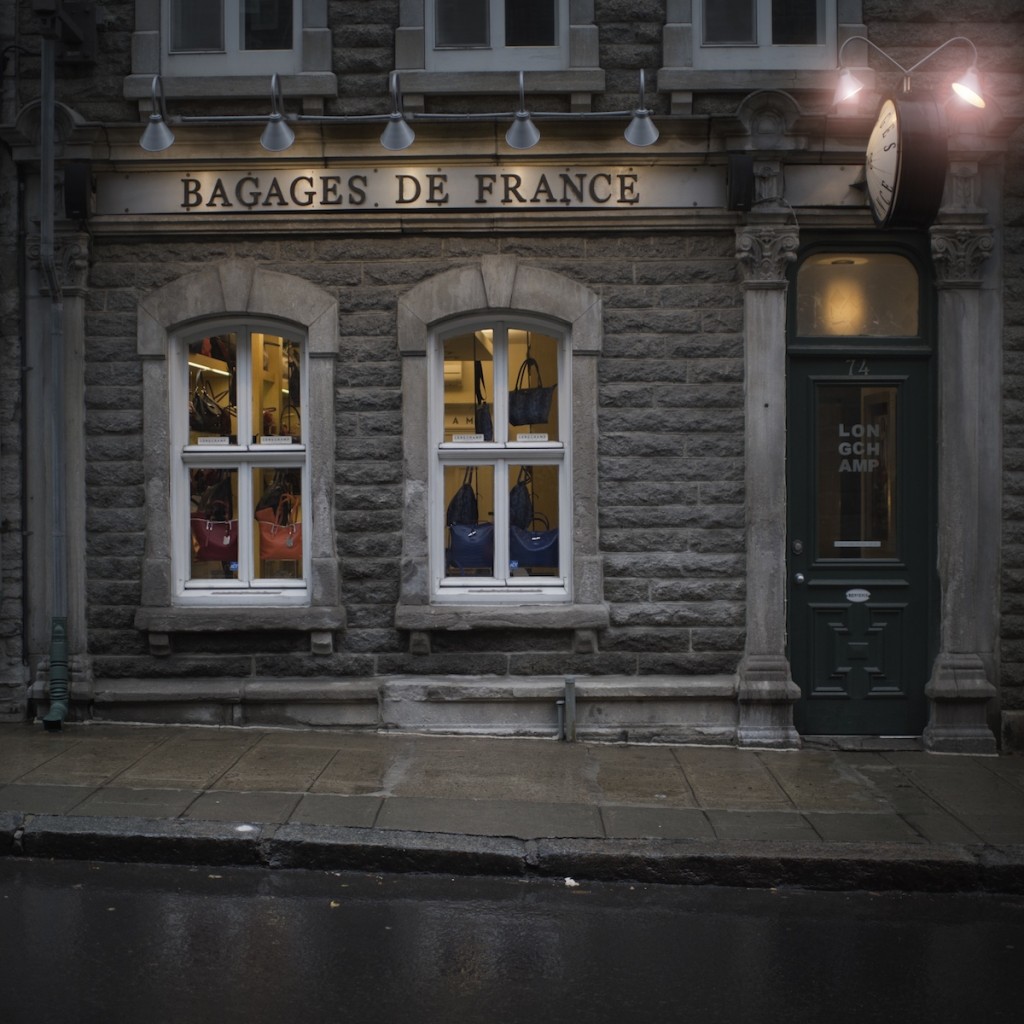 Too bad we were not foodies.  We didn't take advantage of the excellent food in the city.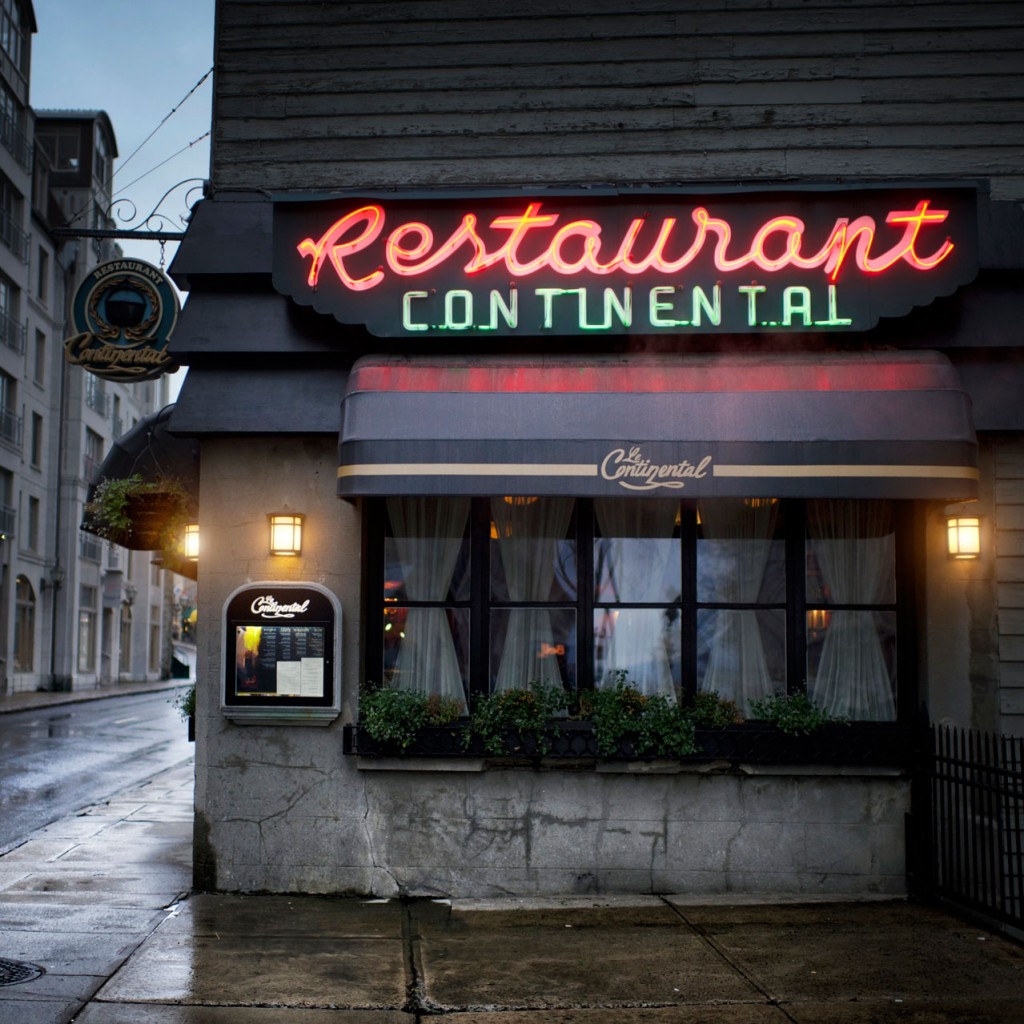 This sweet tree with 4 benches. I am sure many come here to sit and read.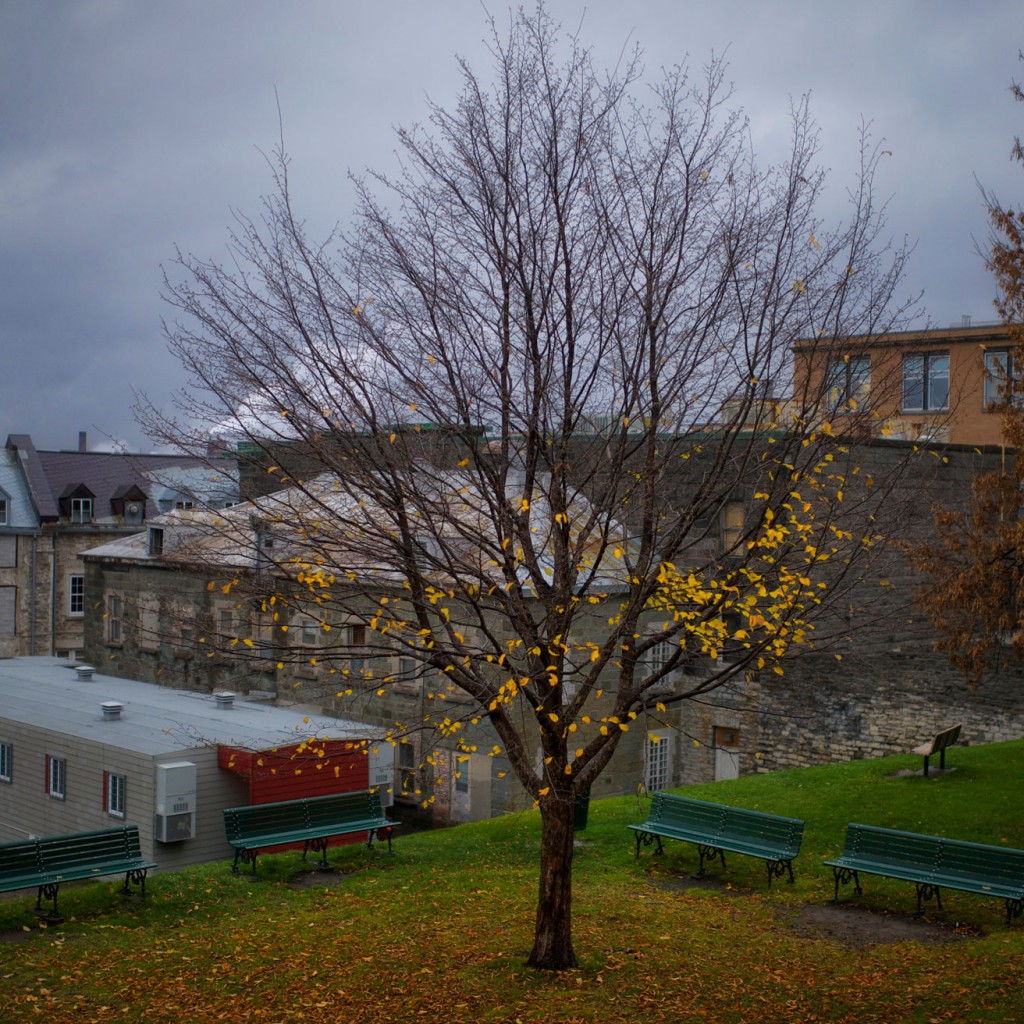 Our trip to Quebec was nice memories.  In spite of the cold rain, we still loved everything about the city.  The people, the town, the scenes.
Even with rain, thin shoes and cold feet, the city warmed our hearts and is a place we will return to again and again.