Short Changed in 29 Palms
29 Palms is a little old desert town in the middle of the Mojave Desert in California.  Legend has it that the location was discovered in 1855 and named for the 29 Palm Trees that surrounded an oasis in the area.  Miners frequented the area and made claims looking for gold
We headed out to 29 Palms this weekend and found it to be an interesting and somewhat quirky place.  The most notable strange feature, was the fact that I kept getting short-changed everywhere we went.
At the hotel, for example, which is the Holiday Inn Express the girl at the registration sold us a Gatorade and a Candy bar.  I handed her $5 dollars and she asked if I wanted the change (which was $2) and I stammered and said, well no thats ok assuming  it was standard procedure out here to tip when you buy something.  I later determined she was just trying to swipe the $5 altogether from the register and if she gave me change it would be short.
Later at Circle K I bought a coffee for $1.50 and handed the lady a $5.  She gave me $3 which I later realized as I drove away was .50 cents short.  Cha-Ching.  She probably does that to every tourist all day long.  Thats why I call 29 Palms Short Change city.  You can check out my gallery of this cool place here – 29 Palms.
The Jelly Donut.  Sounds Great.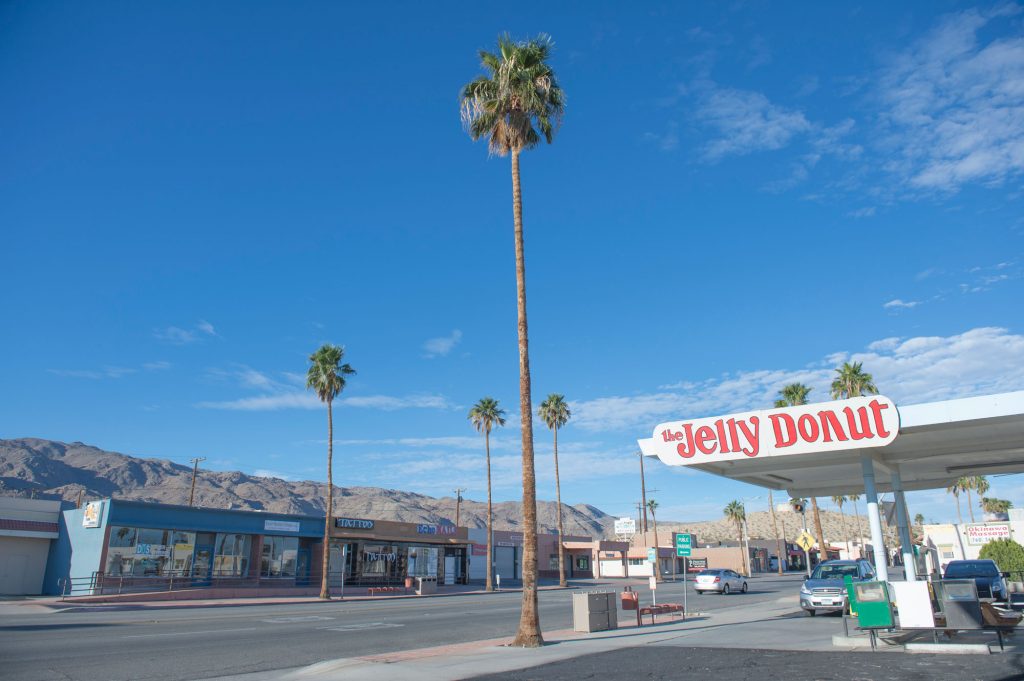 Large murals were on many buildings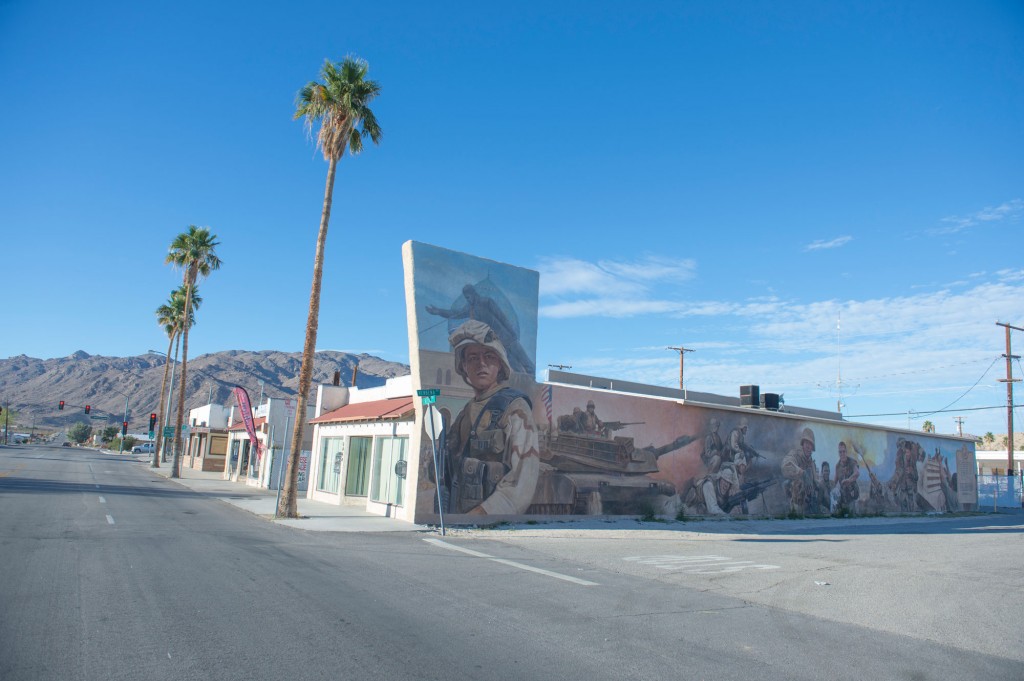 Palm Trees and Cactus Coolers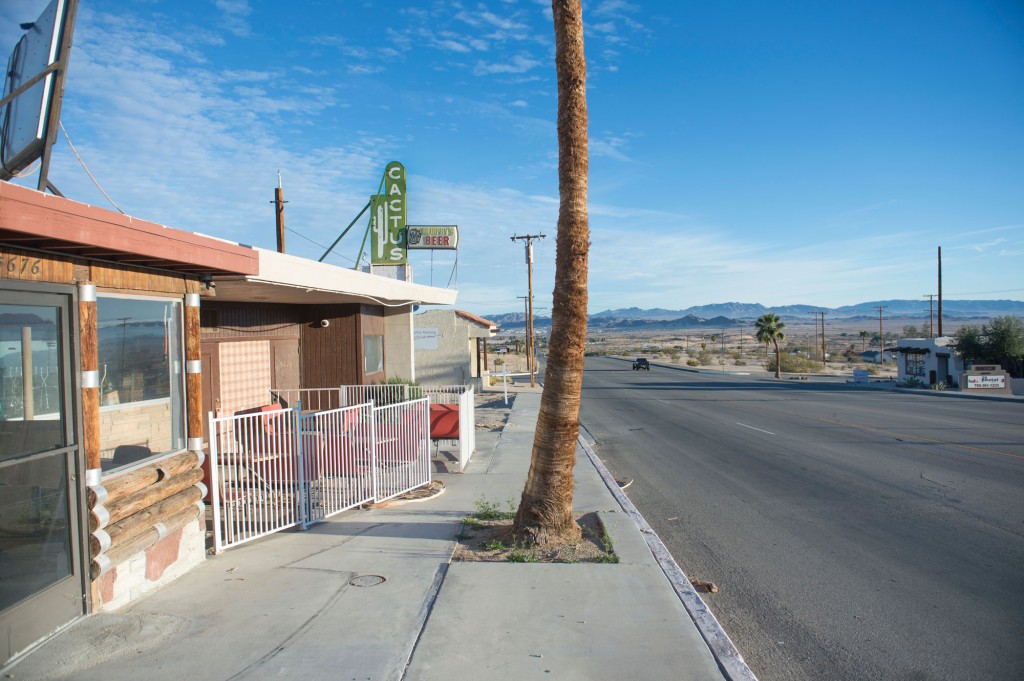 Return of the Motel.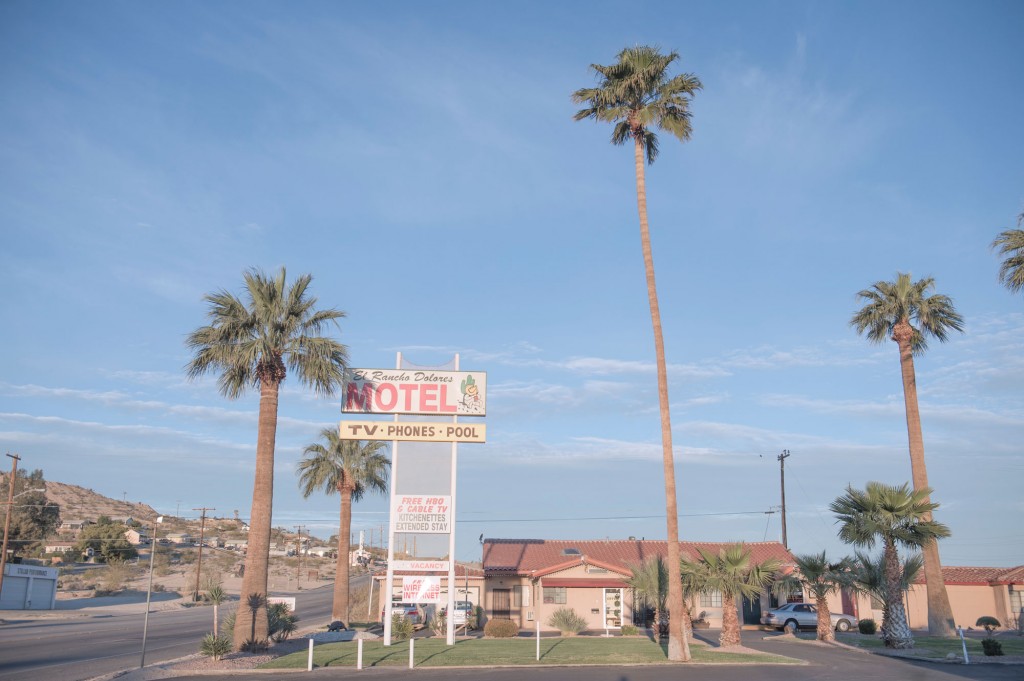 29 Palms Eye Care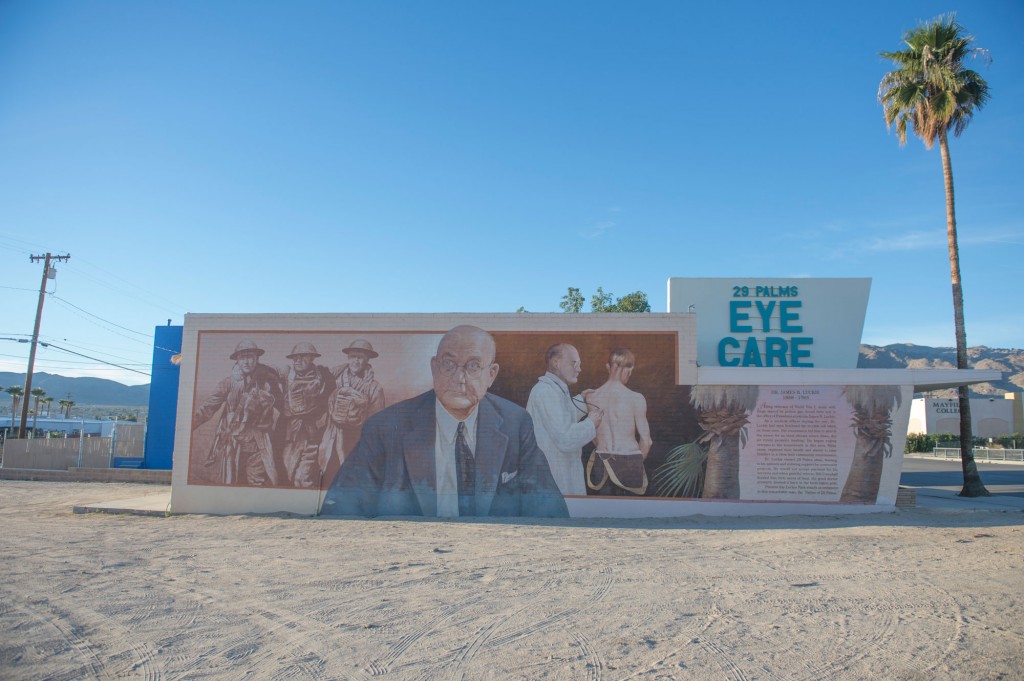 Land of the cool motel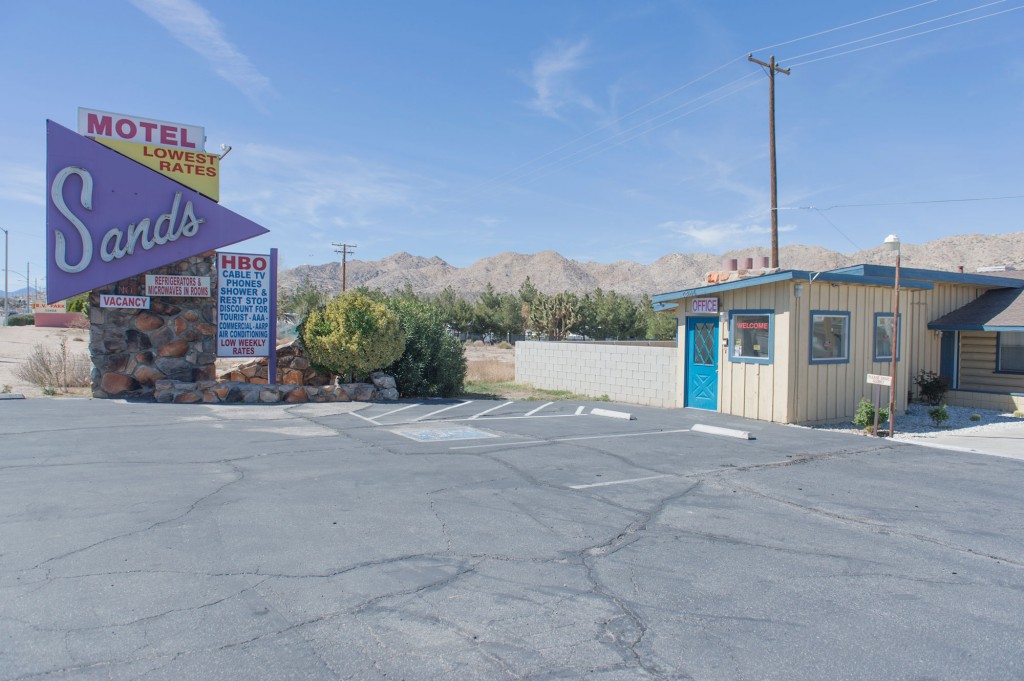 29 Palms Realty Office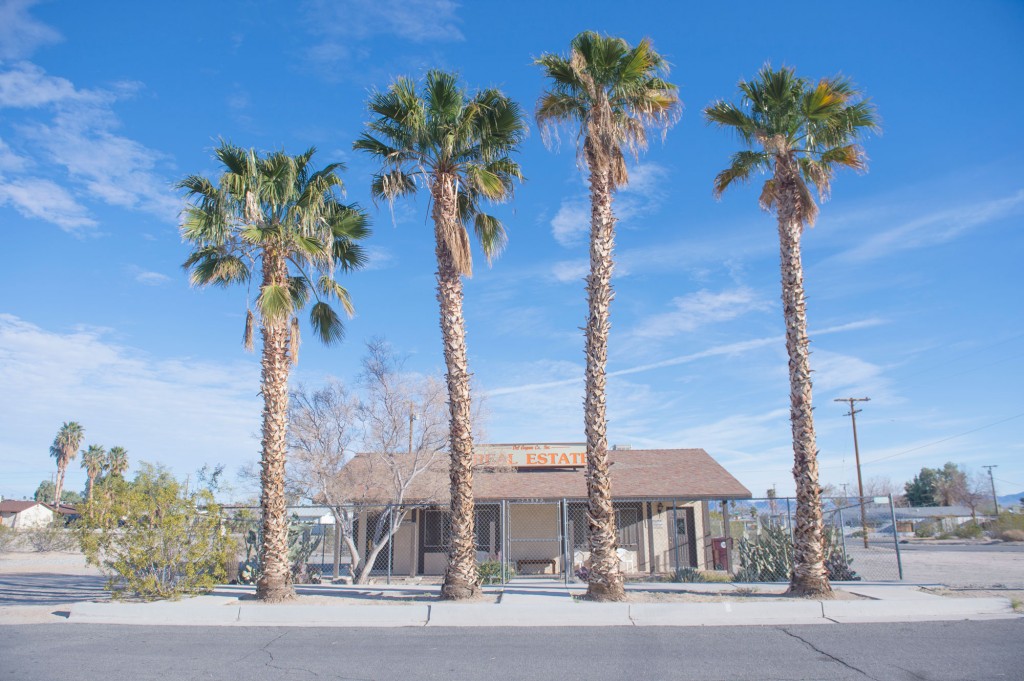 Beautiful Desert Skies