Adult Crash Goes Ballistic in a Taco Shop called Copa Cabana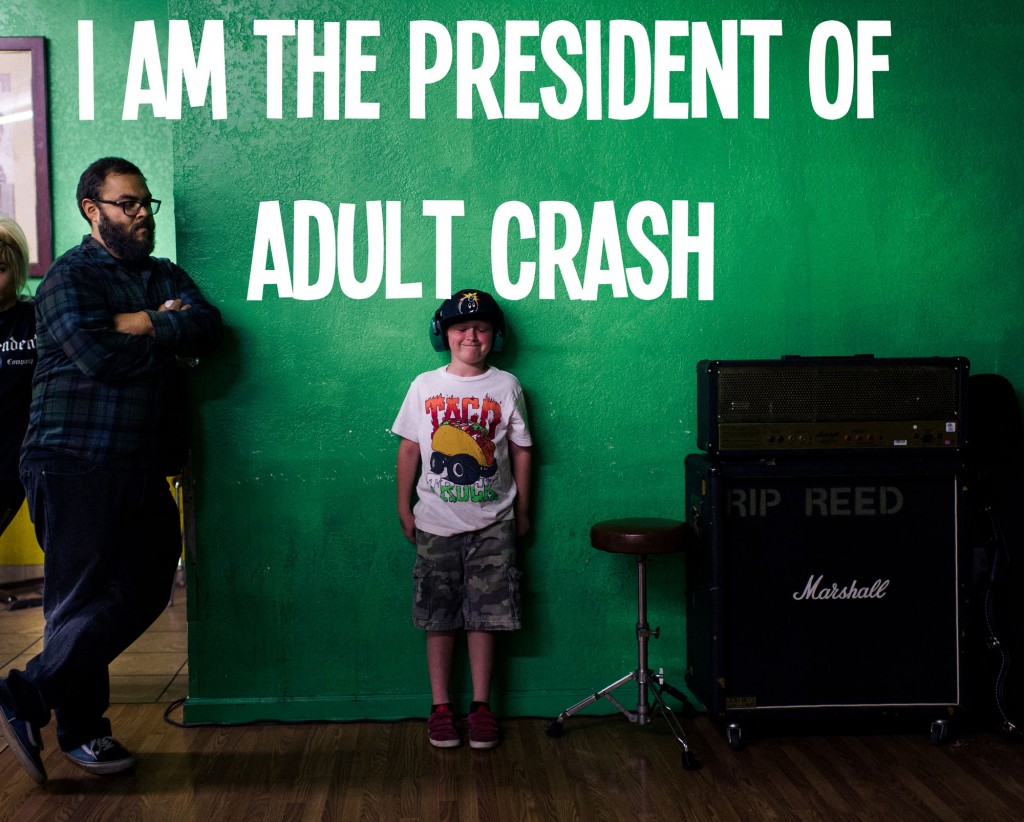 It was just another night.  Or was it?  It was actually, but Adult Crash showed up enforce at the Copa Cabana Taco Shop in La Mesa to raise the fricken roof and blow any Carne Asada not bolted down out the windows.  Everybody who is anybody, or even if you weren't – you were invited.    And why is a tiny taco shop in the middle of Lemon Grove ground zero for Punk?   I don't know, but it works and Lemon Grove really showed up.  If you want to see the gallery of pictures from the show, check it out here – Adult Crash at the CopaCabana.  Adult Crash website can be found here – Adult Crash.
Patrick and his Dad channel Frank McKenna Sr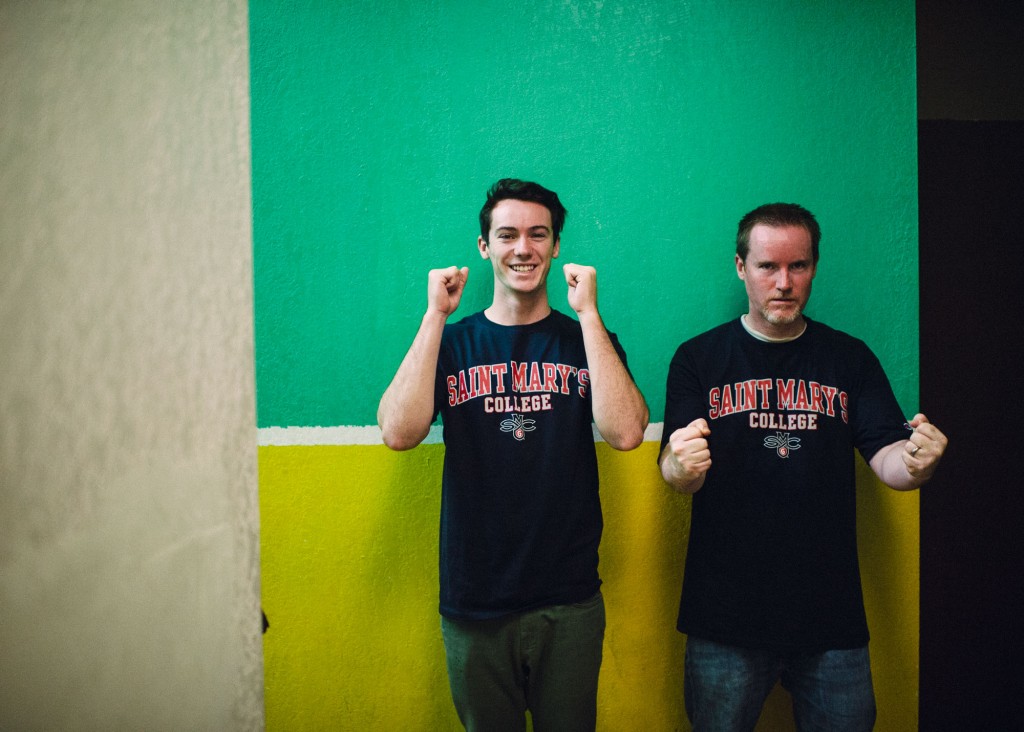 Adult Crash always puts on a great show and tonight was no different.  We were worried that the venue was so obscure that people would not know that the show was there.  But that was not the case and were relieved when a group of kids wearing black T-Shirts showed up with a plate of brownies.   We do not know, nor did we ask what was in the brownies.
When the kids showed up with brownies, the show was on.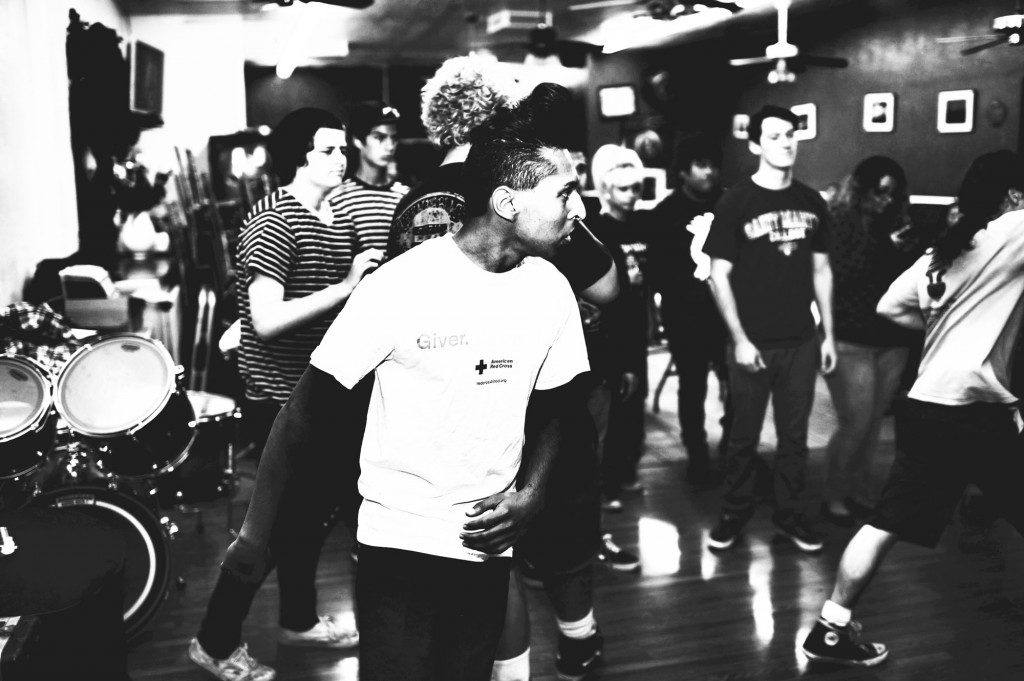 The show was great.  Everyone was wearing earplugs because Adult Crash always shows up with stacks of Marshall Amps.  This time was no different and the sound was loud.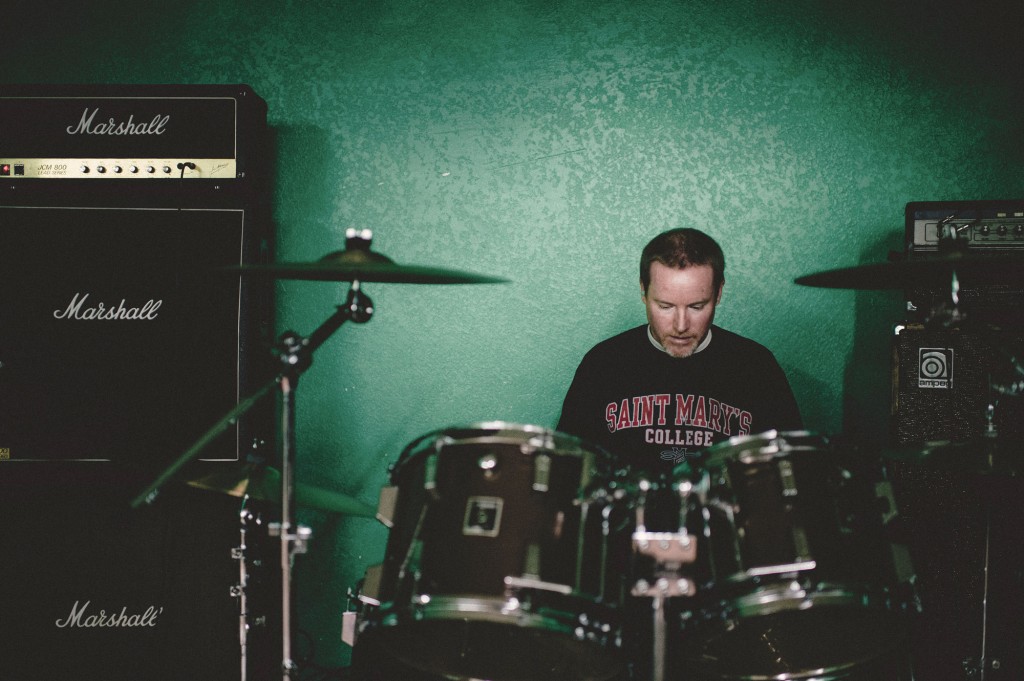 Patrick likes to play drums loud.  If you see his hands after the show they are ripped up because he plays the drums with such force and abandonment.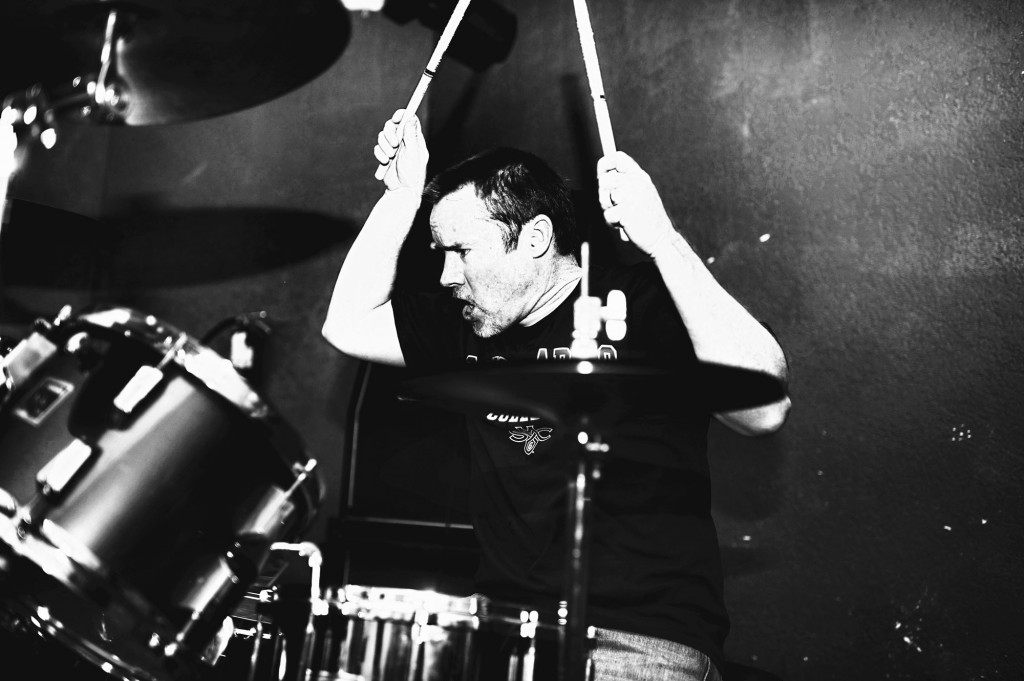 After the show we all headed over to Super Pollo which is about 1 trillion times better than Pollo Loco.  It was amazing and Chloe looked amazing and chic holding up the best album of the year.