Akihibara, Asakusa and Katsu
What does Ashai Flames, Electronic Stores and Pork Cutlets have to do with each other.  If you answered, "What Eoin and Frank did today", you would have answered correctly.  Today started out in the area of Tokyo known as Asakusa which is the oldest hot spot in Tokyo and ended up at the best Katsu restaurant in Tokyo.  It was another great day and marked almost our last full day in Tokyo. Boy have we had a great time and really have seen a lot.
We actually forgot to do Eoin's daily update video until we got back to the hotel tonight.  Before he turned on the Ipod to catch more of Season 3 of Breaking Bad (his new favorite series), he gives his fans an update on his whereabouts and doings.
Today I believe we truly mastered the Subway system and traveled on almost every major line that you can on the system – and this is probably one of the most complex and efficient systems in the world.  Eoin took a shot of the map that we have used this week.  He really has a knack for being able to navigate the railways and always gets us to our destination no matter how small or off the beaten path it is.  Eoin posed for a picture holding hands with this little mascot. We're not sure who or what it is but they are everywhere in Tokyo.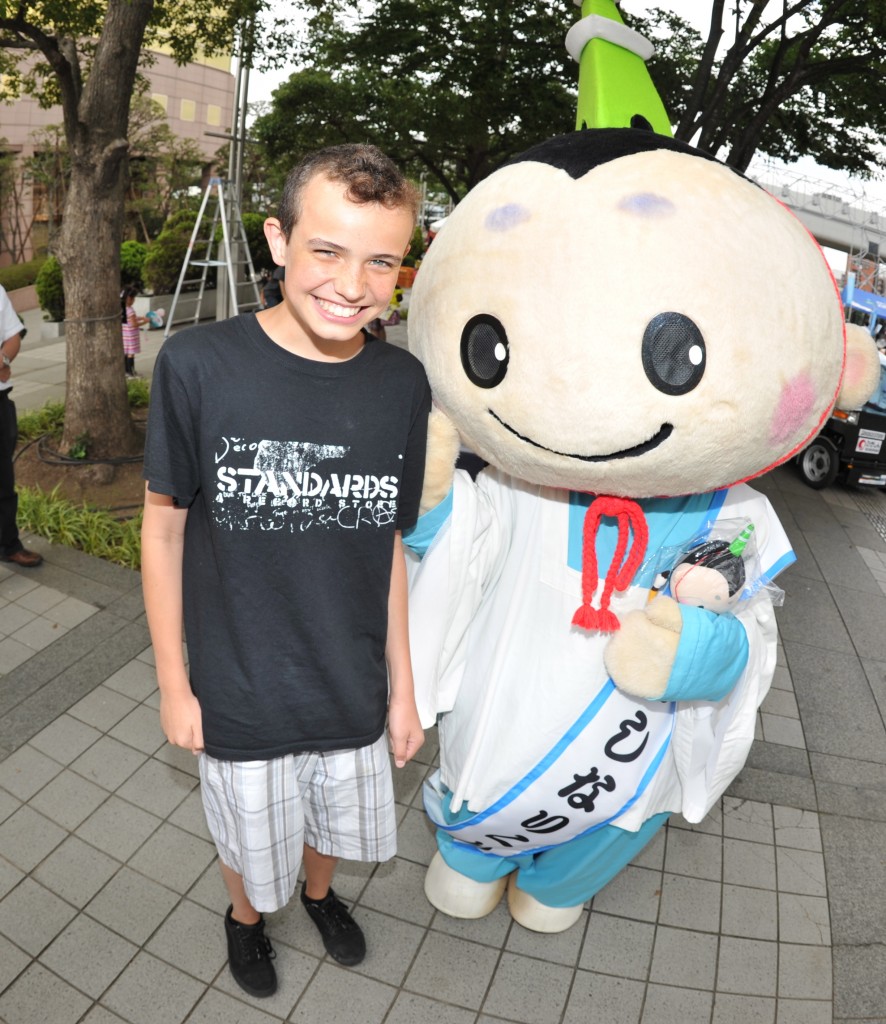 We had sushi for lunch. First time we had sushi since we came to Japan.  Eoin doesn't like it so much but we did it so we could say we did it. We did it.  Check please.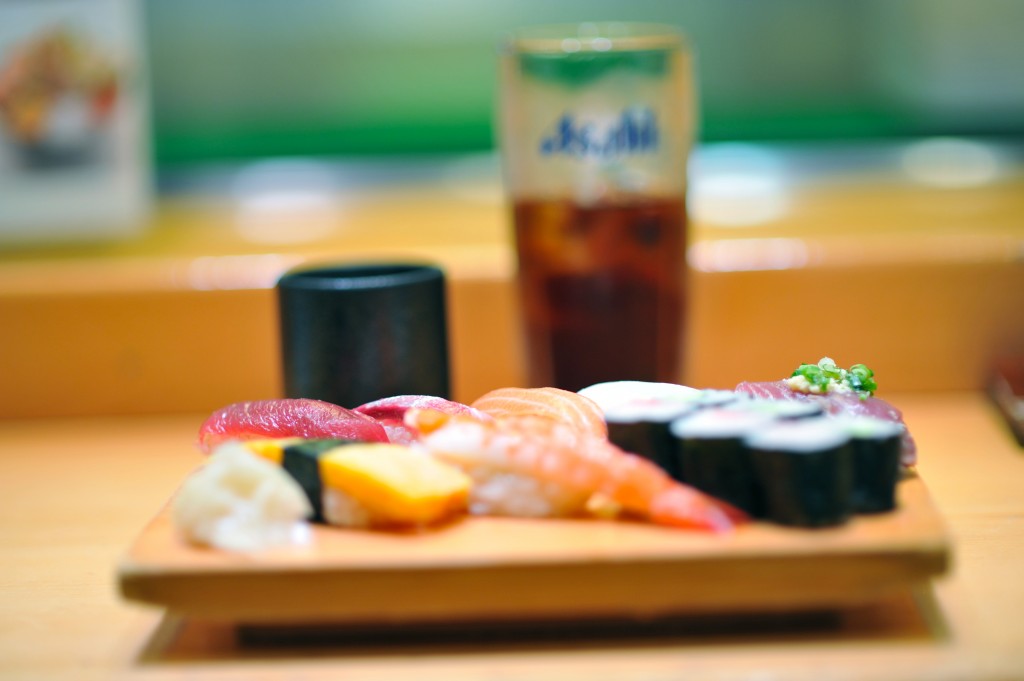 One of the most beautiful and strange buildings in Tokyo is the Asahi Flame building.  It was designed by a French guy and the flame on the top is supposed to remind people of the foam on the top of a beer so they will remember to drink more Asahi beer whenever they see it.  I think today was the first day in Tokyo we actually saw Sun which made it pretty nice to take pictures.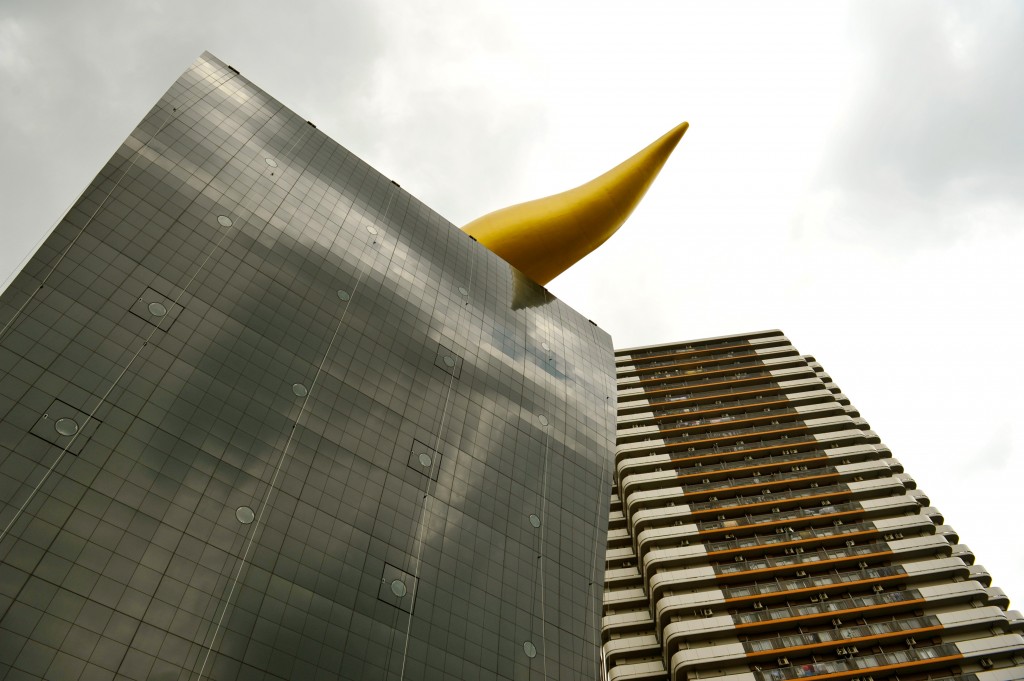 After visiting the Asakusa area we made another stop to one of the craziest areas of Tokyo – the Akihambara District which is basically the world-wide headquarters for electronic stores.  It is like no place on earth that you have never seen.  There must have been close to 250,000 people crammed into a a mile or so of stores on this stretch.  Eoin played some video games there and we also caught some of the local life here in Tokyo
Picture every building in this area with shops at every level 7 or 8 stories high.  Each building has massive amounts of electronics and games inside.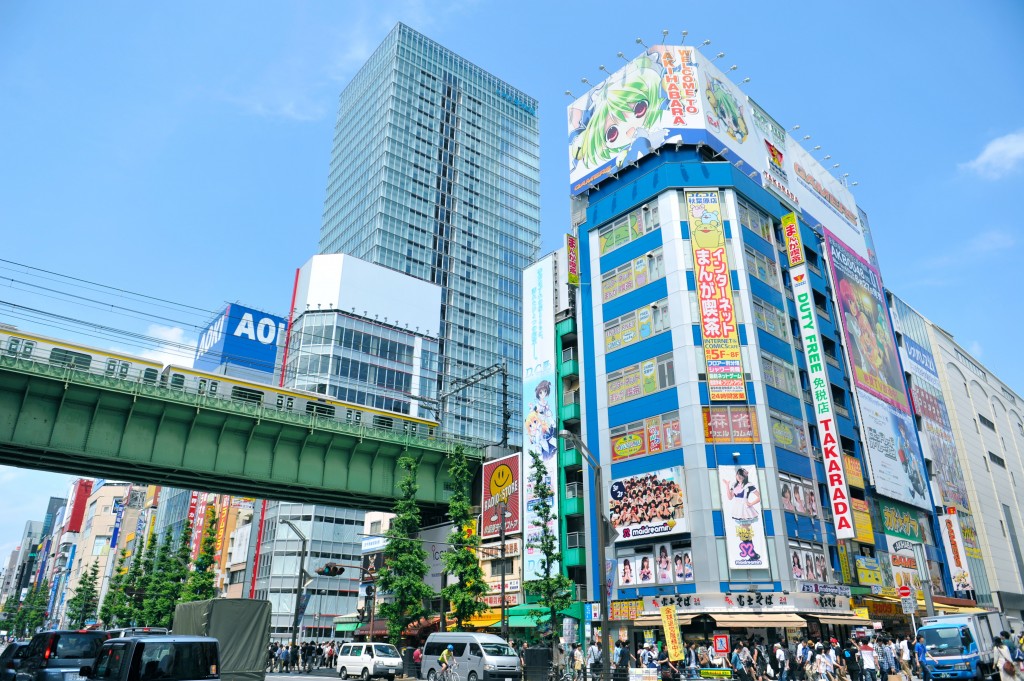 Eoin has a little fun about 7 stories down this really cool staircase that we found in the district.  He hoped a barrier to get this picture so this was a bit of an illegal shot but he wasn't arrested so it's all good.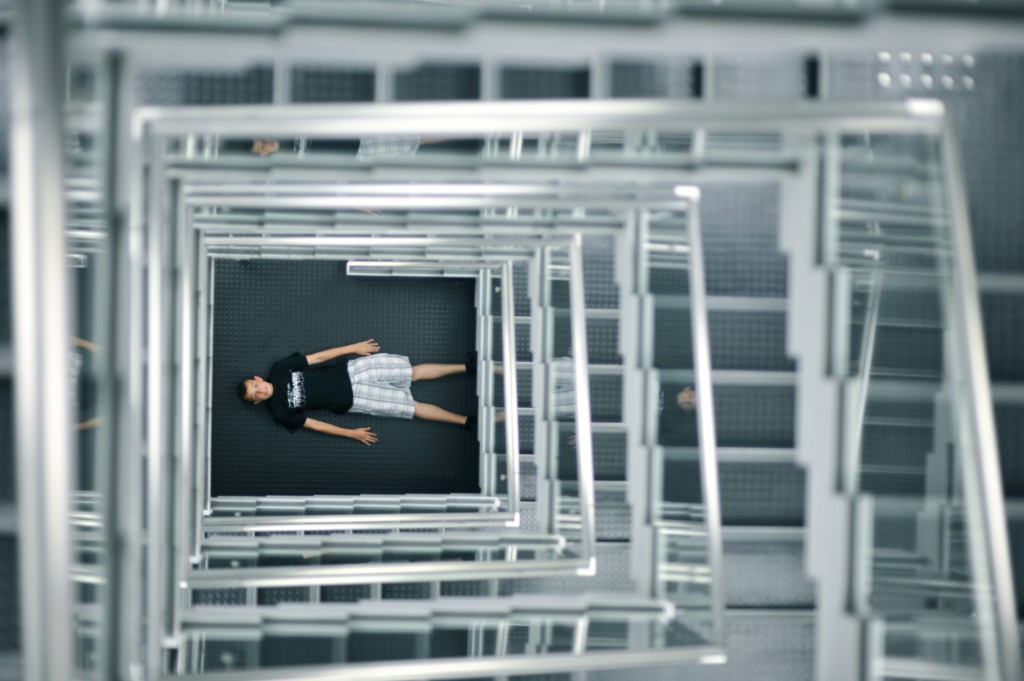 The place is full of people trying to market and sell things.  Everyone is trying to hand you pamplets everywhere.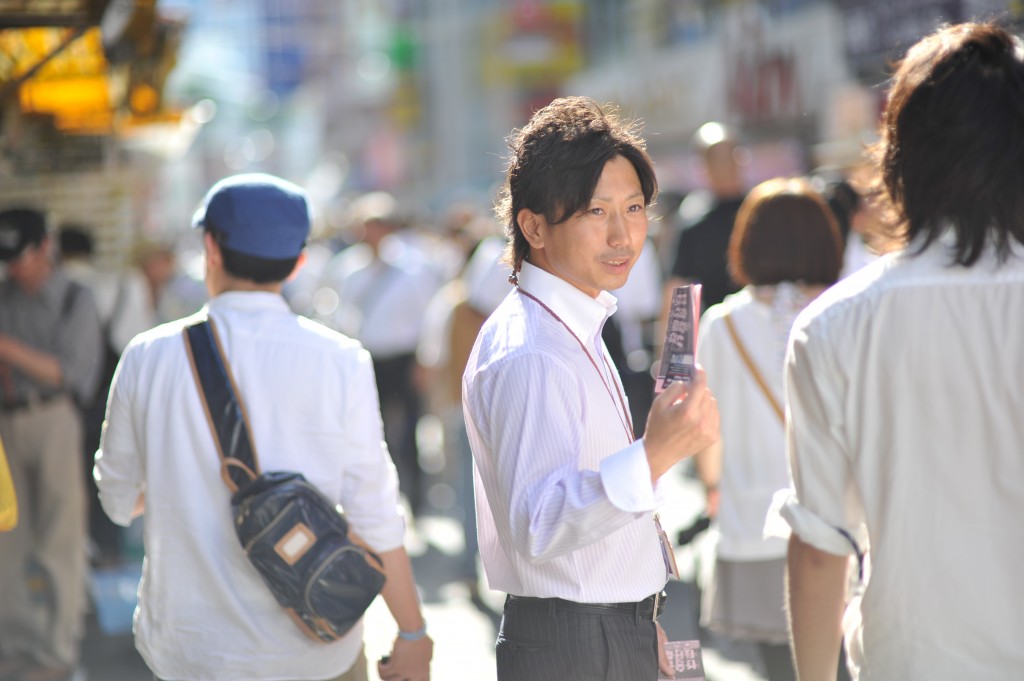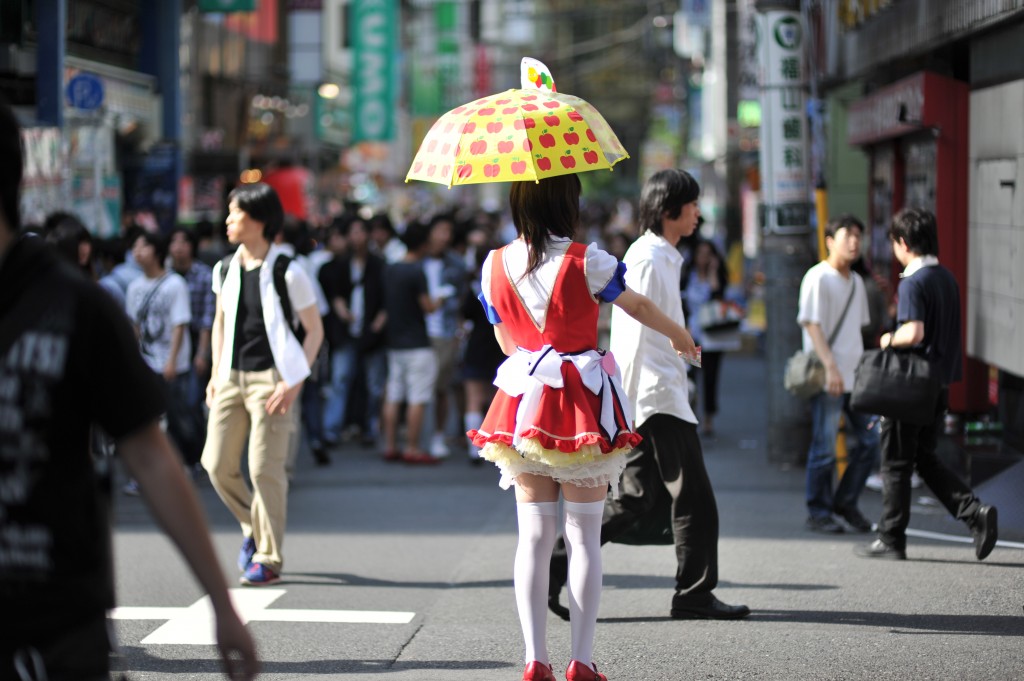 Eoin hanging out in the electronic district looking like a cool cat.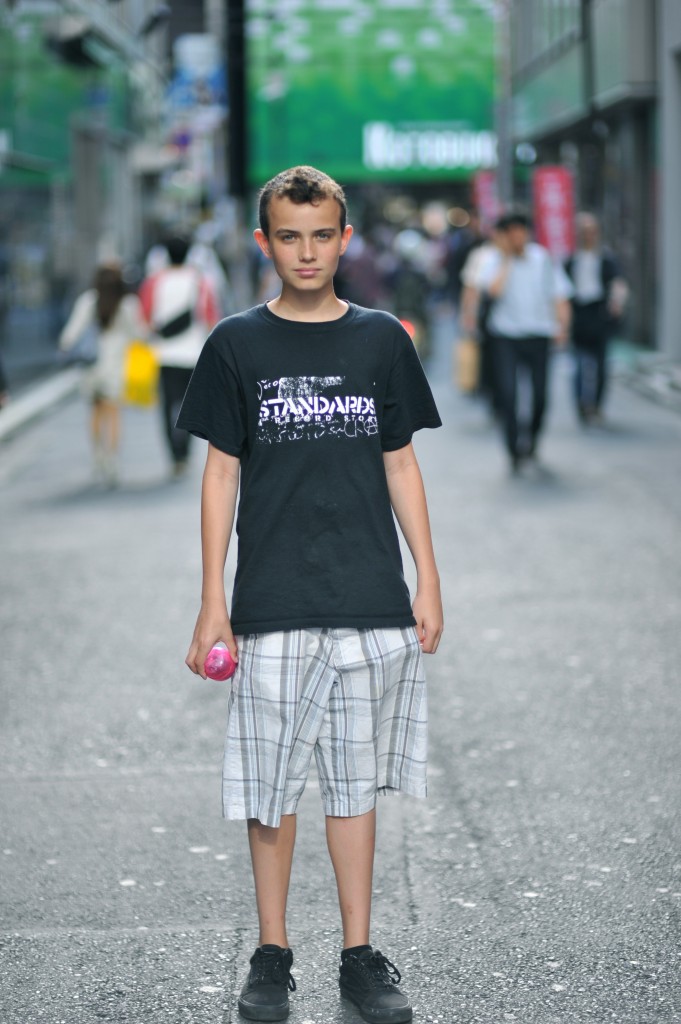 Eoin and his videographer/photographer catching every moment.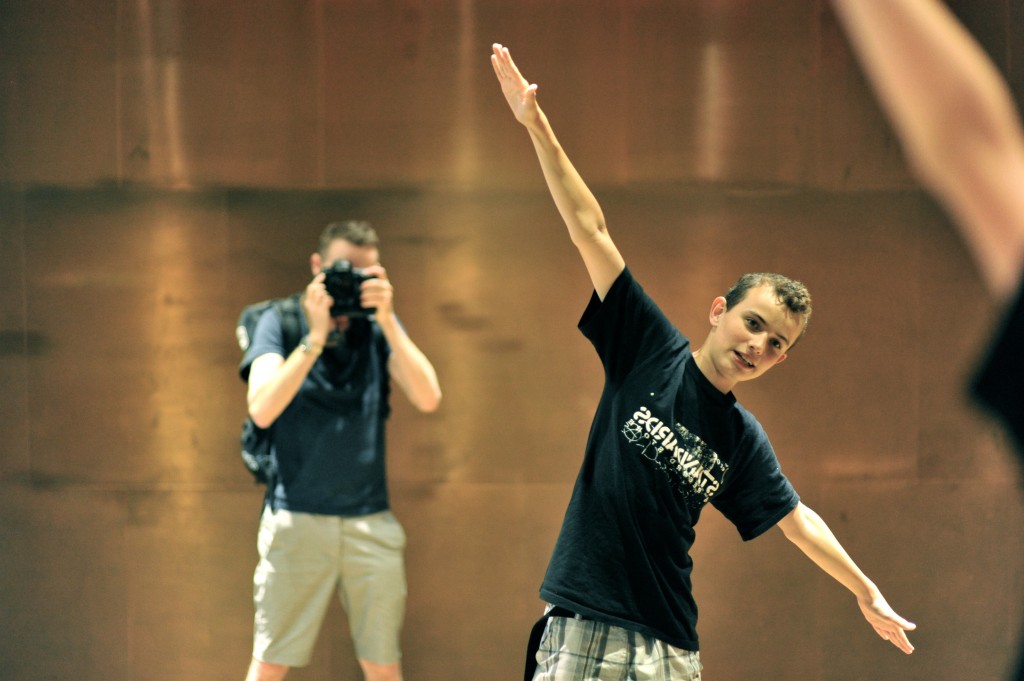 We even caught Eoin in action playing a war game of some sort.  It required that you wear official 3D googles to protect you from the shrapnel and such that was flying off the screen as he obliterated the enemy
The final bit of the day we headed over to the Roppongi District which quite a wealthy district.  It was very westernized and there were Japanese driving expensive Ferrari's and other cars up and down the streets.  This was definitely the money capital of Tokyo and probably where most of the very rich people lived. The area appeared almost entirely modern. Eoin even thought he smelled In and Out Hamburgers close by but that was just a phantom.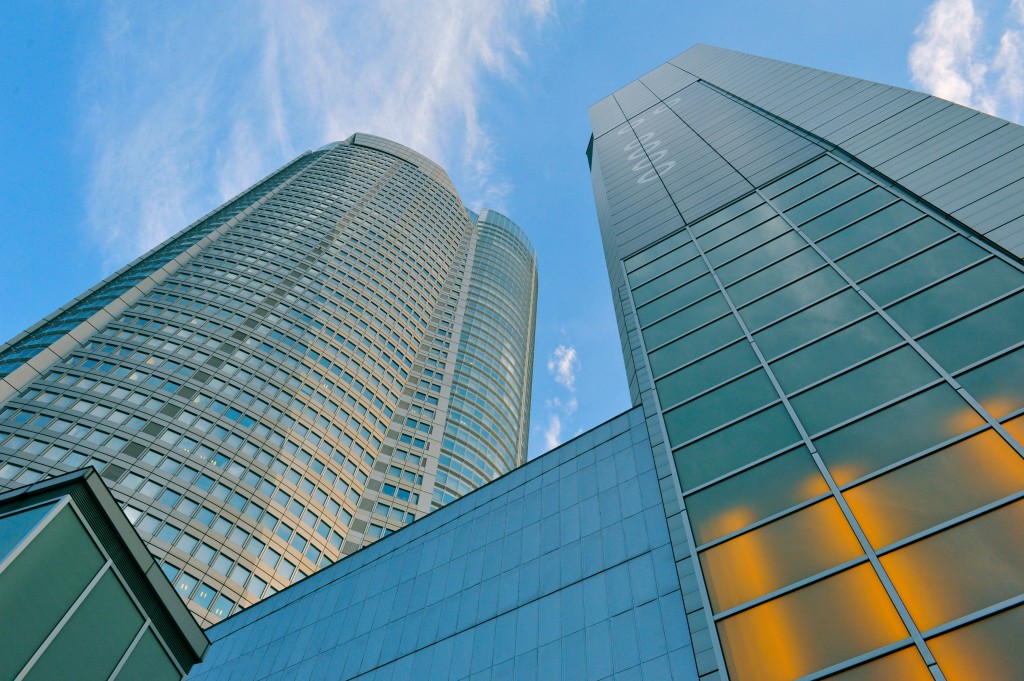 In Tokyo restaurants typically specialize in one type of food.  Zagat guide recommends one place that specialized in Pork Cutlets called "Katsu"  The funny thing is that when we were trying to get to the restaurant we took 2 subways and a taxi and ended up about 3 blocks down from where we started in Roppongi. We made one huge circle across several neighborhoods trying to find it, only to find that it was right under our noses to begin with.  Well, it was an experience and we learned the subway and city better.  The restaurant was great and it was definitely the best pork that we had.
The place was really cozy and looked like someone's house.  When we left the lady went to the door and stood outside waving goodbye.  I think it might have been her house – it looked like it.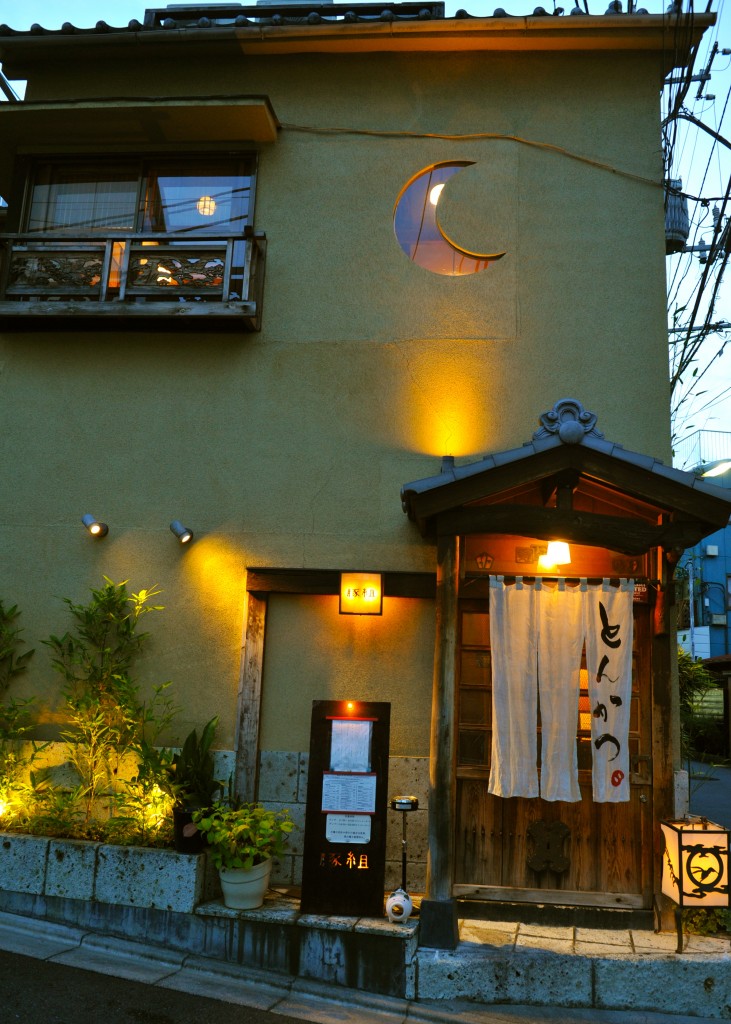 The pork was excellently fried.  I got the pork with more fat that was supposedly the best tasting and Eoin got the Filet with no fat.  I actually liked his better.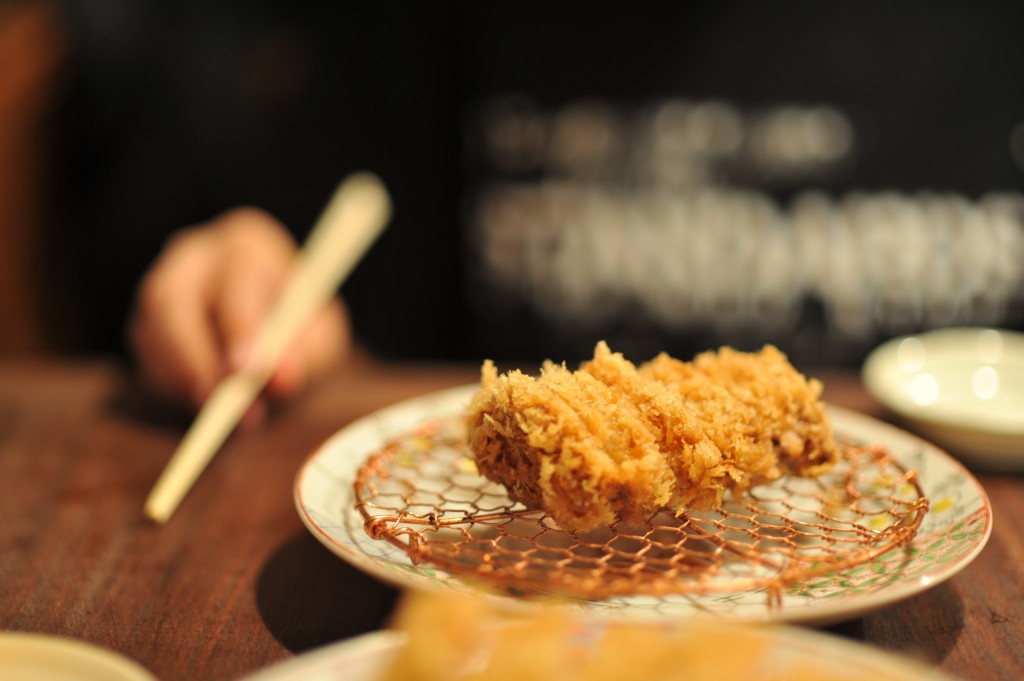 Well day 10 has come to an end. To be honest we are both pretty tired since we are out exploring at least 10-12 hours each day but we are doing it right.  Just one more day to explore and then we are back on the very long plane ride back to Los Angeles.  It will be good to get home but also a little sad to have to leave after having such a great time.