Donuts, Books and Sleep Train
Friday here in Japan and we made the very very long haul to the mountain town of Nikko located about 2 1/2 hours north of Tokyo. It was day that began like many other days – at Starbucks to get a coffee for me and a Peanut Butter donut for Eoin who thinks that they are pretty good even though they don't really taste like donuts. You see the donuts here taste more like a soft bread than an actual deep fried donut that we are used to.  The peanut butter donuts appear to be a Starbucks Japan exclusive as we have not seen them sold anywhere else.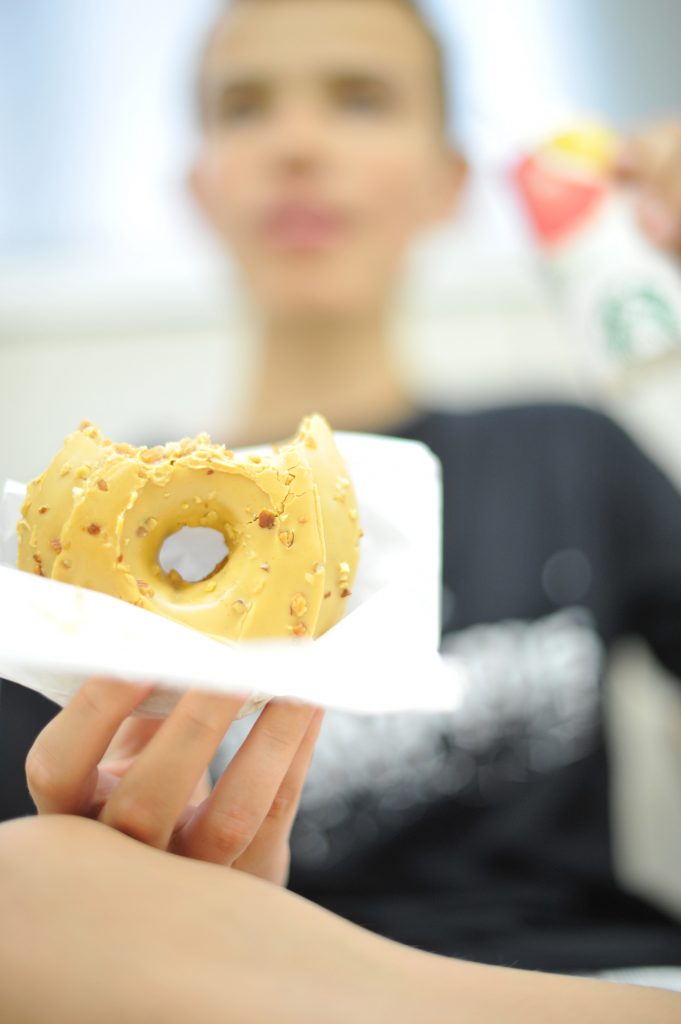 Nikko is a very small town that is beautiful and quaint and filled with old Buddhist and Shinto Temples.  The train ride out there involved a 35 minute subway ride to the outskirts of Tokyo followed by a 2.5 hour very slow and long train ride up to the mountains.  Eoin is actually a championship sleeper and can sleep seemingly anywhere and today was no exception.  He dozed off as soon as the train left the station.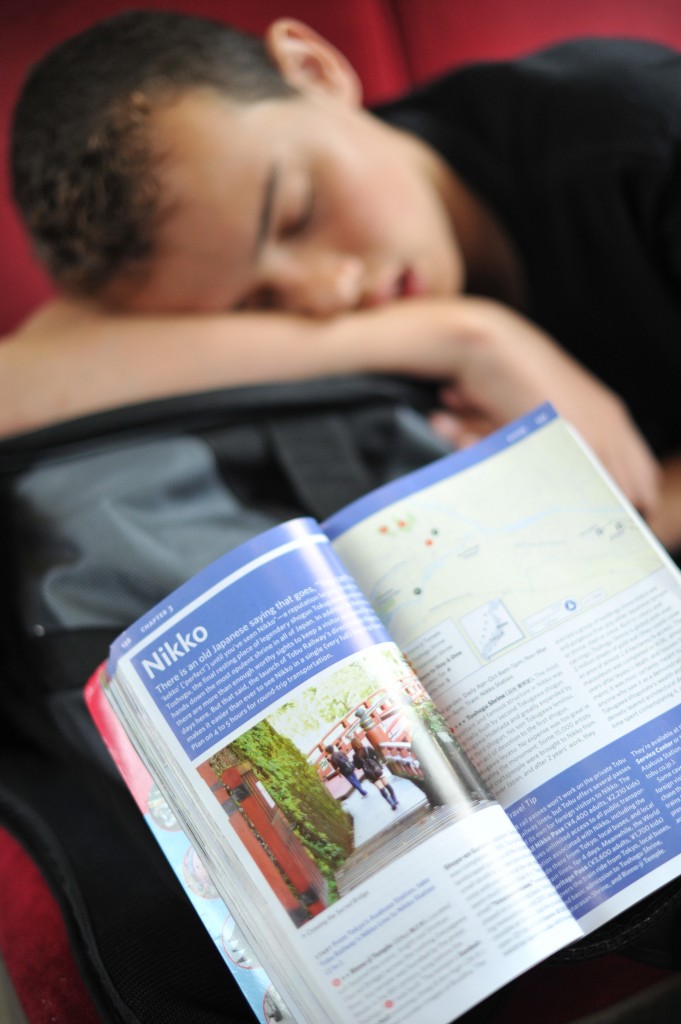 and sleeping..
and sleeping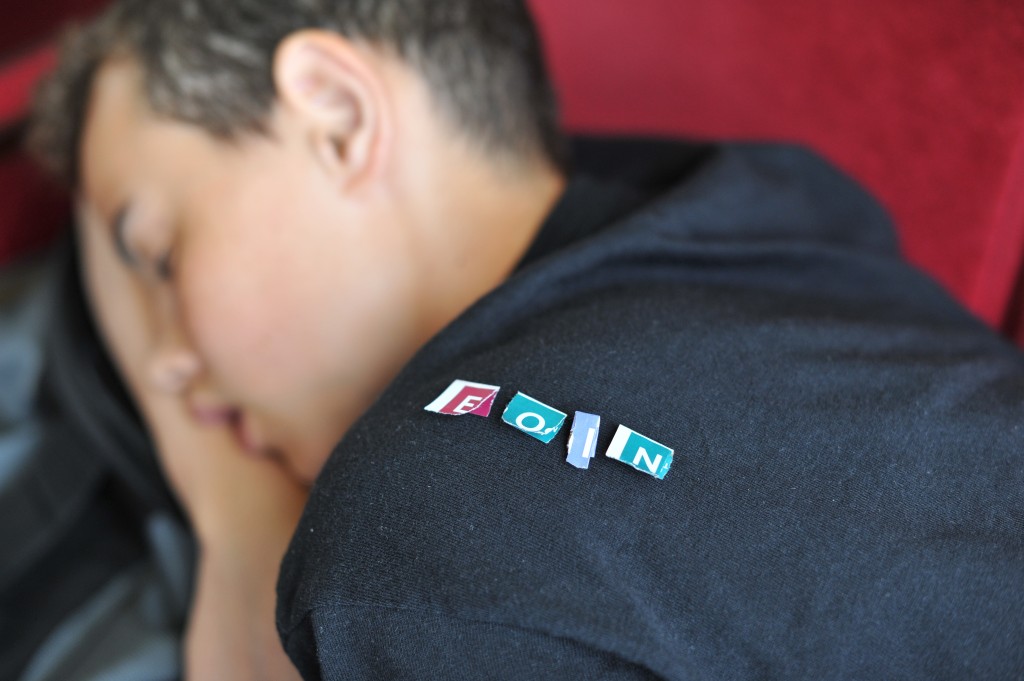 We actually only had a few hours after getting to Nikko since we needed to catch the last train which left before 6pm.  We visited a few temples there and Eoin added to the collection of signatures in his book.  In Japan, people buy these books and have the monks in the temples stamp and sign them with very ornate writing.  Eoin has visited so many monuments and temples that he has almost filled his in.  The book is called Nokyo-cho and it is very popular among Japanese making trips to temples as memoirs.
The pages of the book are very beautiful after they get stamped and Eoin says that he is going to keep it as a memoir of the trip for many years.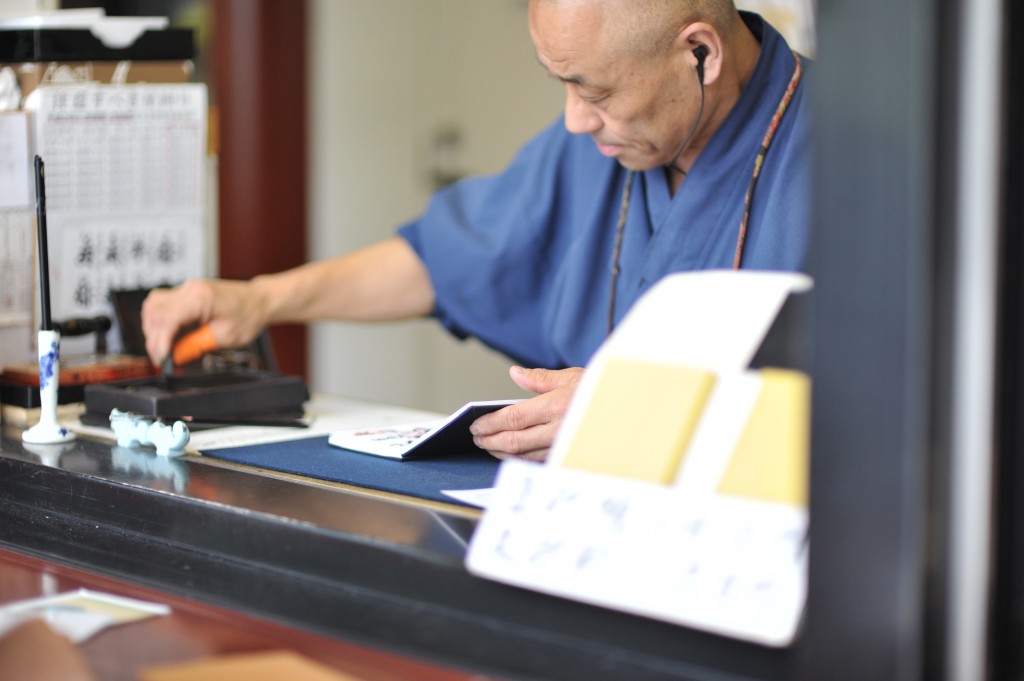 The temples in Nikko were very beautiful and we saw more Shinto Torii Arches here.  They are all over the place in the sacred areas of Japan.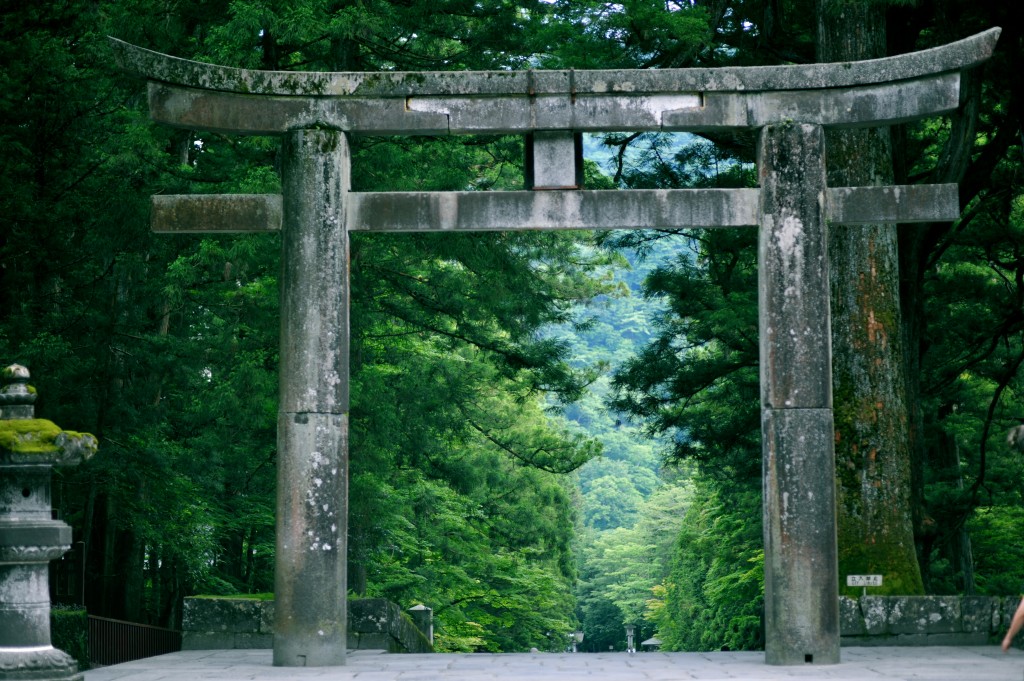 Eoin provides his much followed daily update in the train, eating chips.  Watch him eat a chip backwards in this extraordinary show of magic.
When we got back to the hotel tonight we saw something cool.  They were playing a professional soccer match on the roof of one of the buildings below us.  What made it even more amazing is that it was far above the rest of the action on the streets of Tokyo below.