Shinkansen, Shibuya and Chicken
Back on the Shinkansen line, Japan's famed bullet train for an extremely rapid trip back to Tokyo.  Eoin and I traveled so furiously hard through the Kyoto area of Japan that we exhausted pretty much every city and village of interest to travelers.  Sure we could have probably found more villages but we figured we would head back to Tokyo to see a few places that we had missed and some areas north of Tokyo as well.
We arrived in Tokyo and decided to change hotels and picked a hotel right above the Shibuya Station.  Shibuya is like the Times Square of Tokyo with a ton of great shops and restaurants.  We checked in the hotel and then went over to a Starbucks Coffee Shop located about 3 floors above the super busy Shibuya cross walk. This has got to be one of the most active and  busy intersections on the planet.  We tried making a stop motion video by taking a single shot every 3 seconds for 2 hours.  It turned out pretty interesting and gives you an idea of just how many people pass through this location.
Eoin provides his insightful daily update where he tells us about Shibuya and all of the days activities.   Eoin had a pretty remarkeable day and won a pretty expensive action figurine out of one of those boxes where you have to try to grab the toy with the robotic arm.  The machine was very difficult but he managed to win the toy in spite of the fact that it seemed impossible at first.
In our quest for good food, we ended up finding the best fried chicken strips on the planet.  They are awesome and they are located in the heart of the Shibuya district in a tiny little street vendor.  I am not even sure of the name of this place because the sign was in Japanese and no one there spoke english.  The only thing that  they sold was chicken strips and you buy either 5 or 8 strips and then you can put 1 of 10 different sauces on each one.   They even have a chocolate sauce that you can put on your chicken strip.  Eoin tried that and gave it the traditional Japanese "no no no" while making a striking mark with both hands.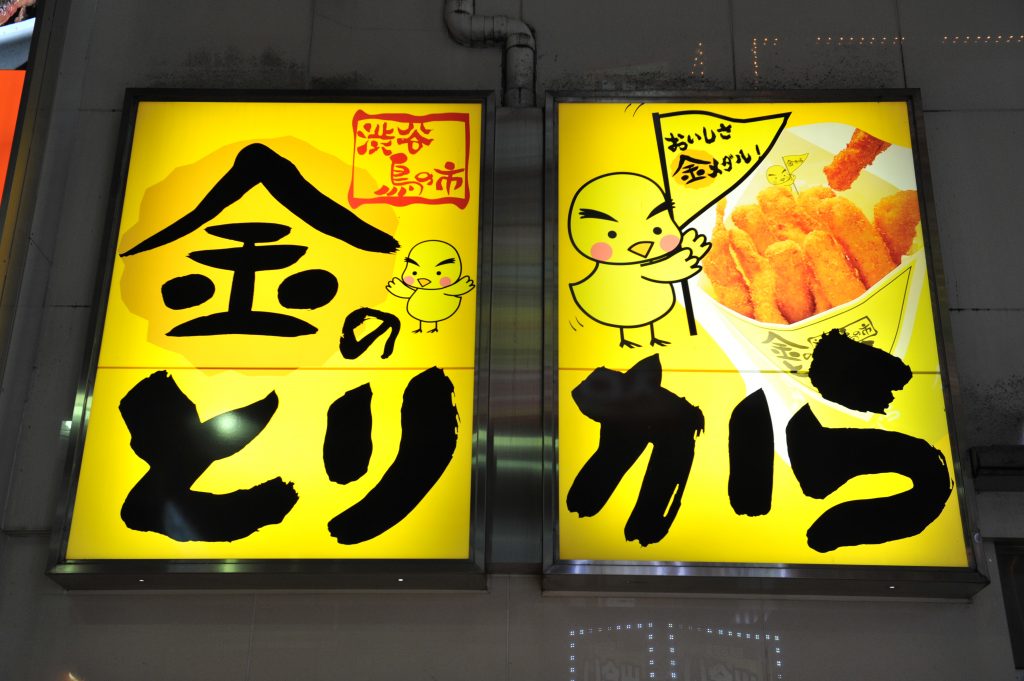 These little chicken bits were so good, we ended up buying a couple of bags and just having plain chicken strips for dinner.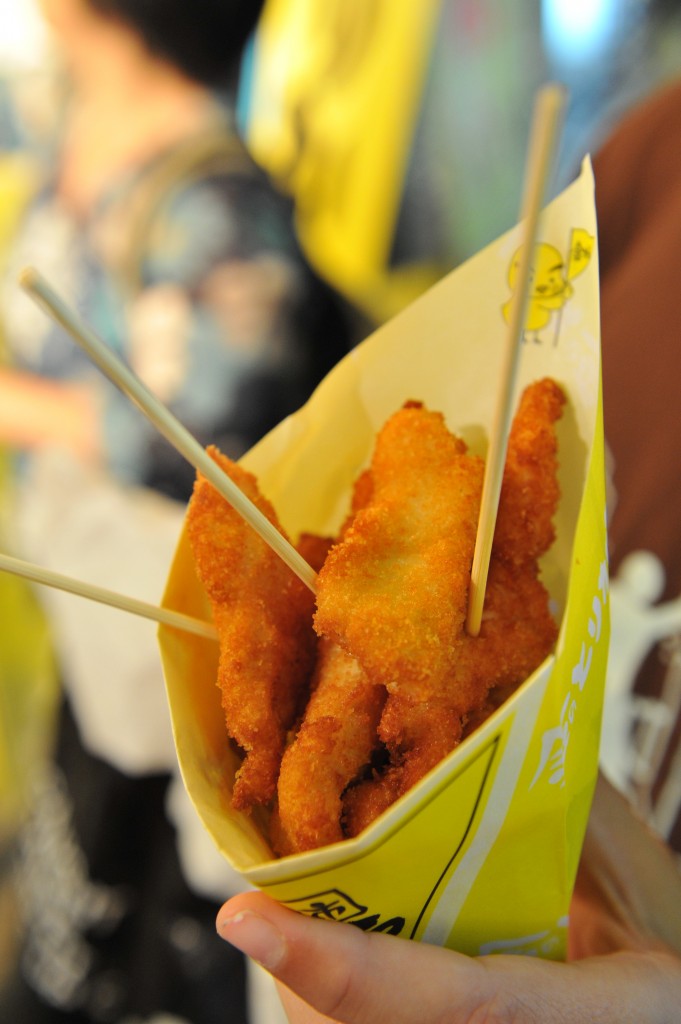 The Shibuya district is like the Times Square of Japan – tons of people walking around brightly colored and lit buildings. There are in-your-face advertisements everywhere here.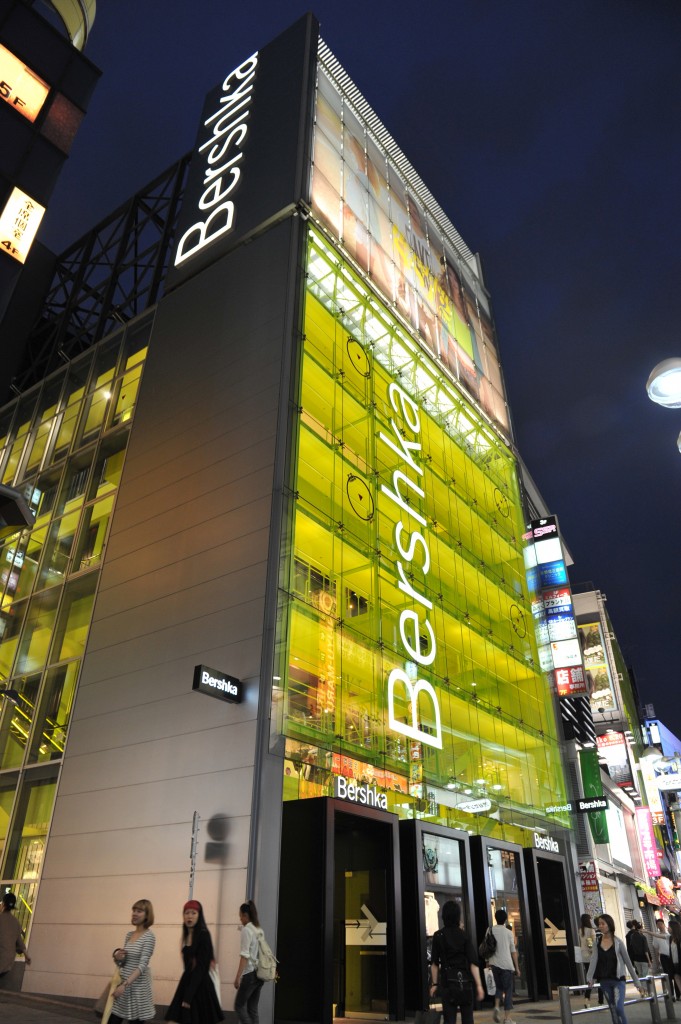 And in another Japan wierdity, Eoin bought Danny a fresh new pair of underwear out of a vending machine.  We were looking for the perfect gift for Danny and didn't expect it to come out of a vending machine.