Day 8 Vietnam – Merry Christmas!
We headed back on Sunday to the very poor government orphanage located just south of Vinh Long.  Our goal was to throw an epic Christmas party for the kids and babies there complete with all the things that they probably never get on Christmas – Santa, Gifts, Food and clothes.  Most of all we just wanted to give them a fun day.  Actually it was Tu's idea and the whole family helped to bring the day together.   It took quite a bit of organization to bring everything together and Tu did it all – so proud of her for doing something so worthwhile for these poor kids.
When we arrived in the dormitory the kids were screaming when they saw us.  They were so happy since they remembered us from the last time. It was great to hear their happy greetings as we walked through those doors.
Tu brought these cute Christmas outfits for some of the girls.  This girl was the designated Santa's elf.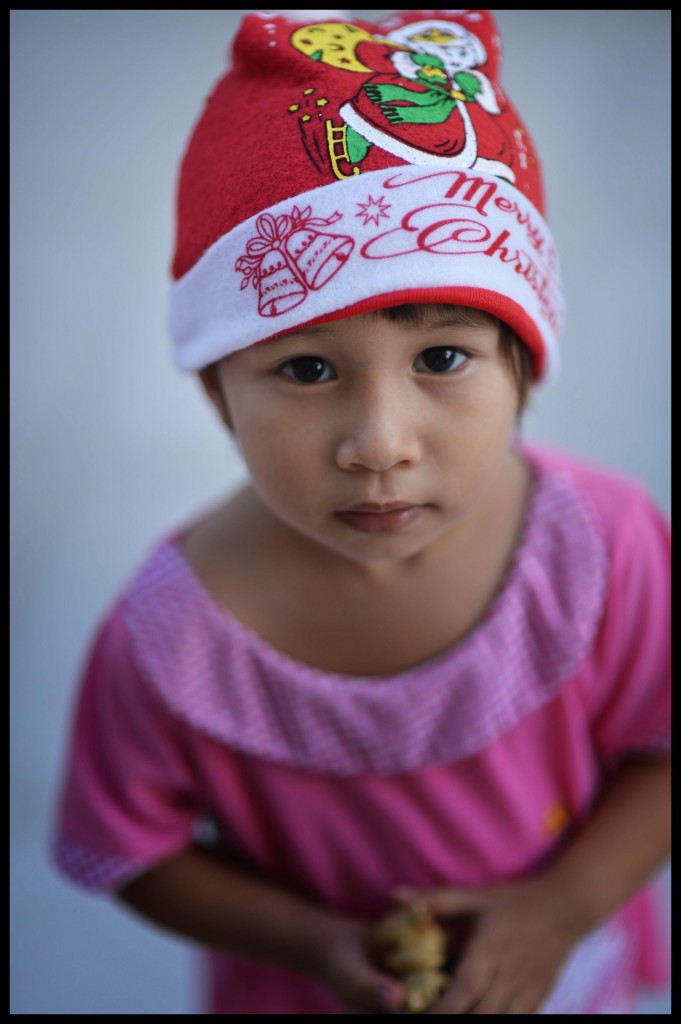 And here she is all ready to help pass out the presents to the rest of the children.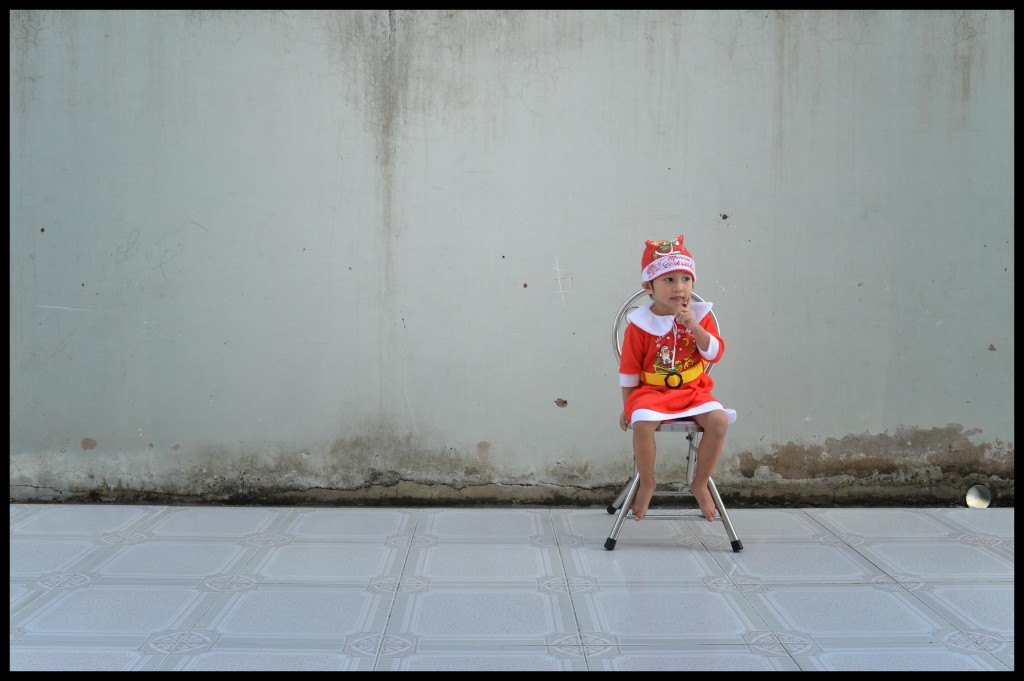 Hey, who is that? Why it's one of the kids with a Santa's mask.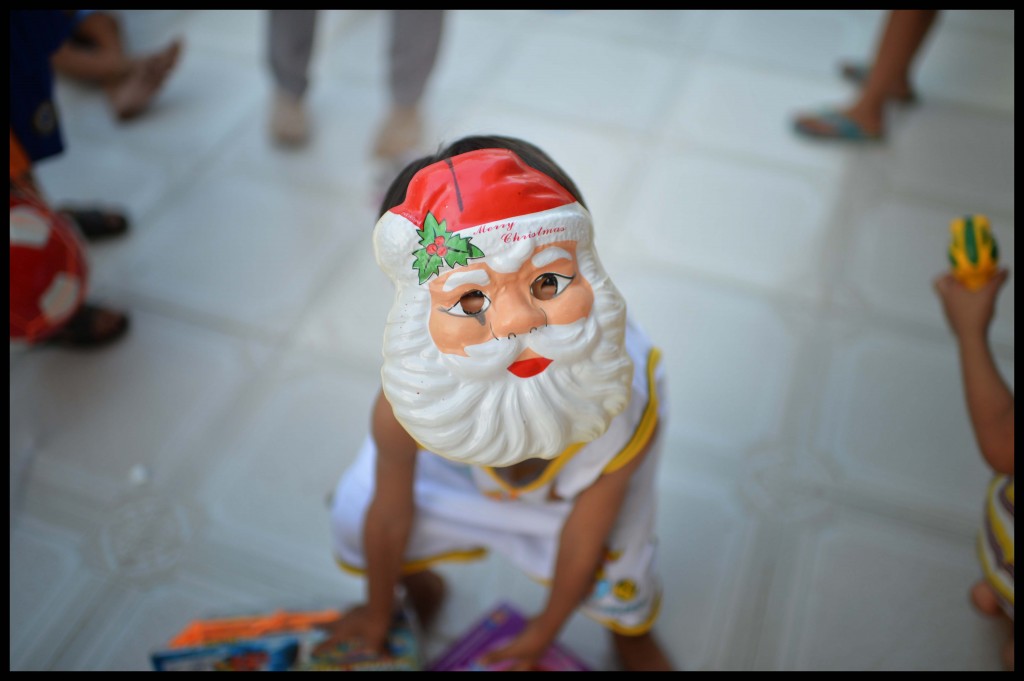 This boy is Cambodian.  He was so nice.  He was one of the first people to greet us as we came through the door.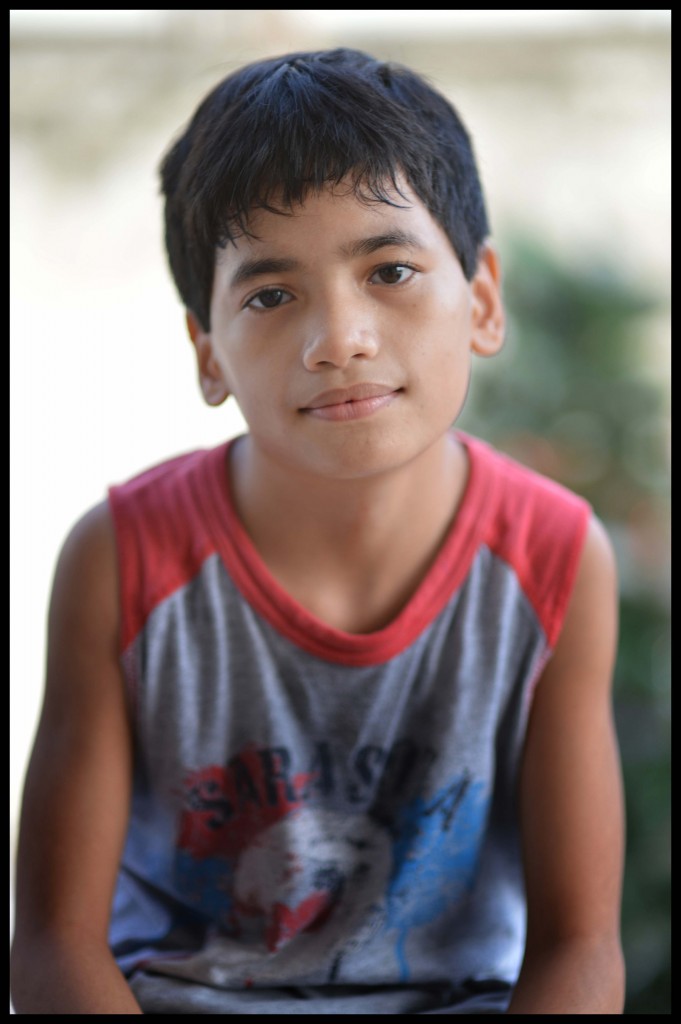 More peace signs.  The kids loved doing the peace signs for the camera.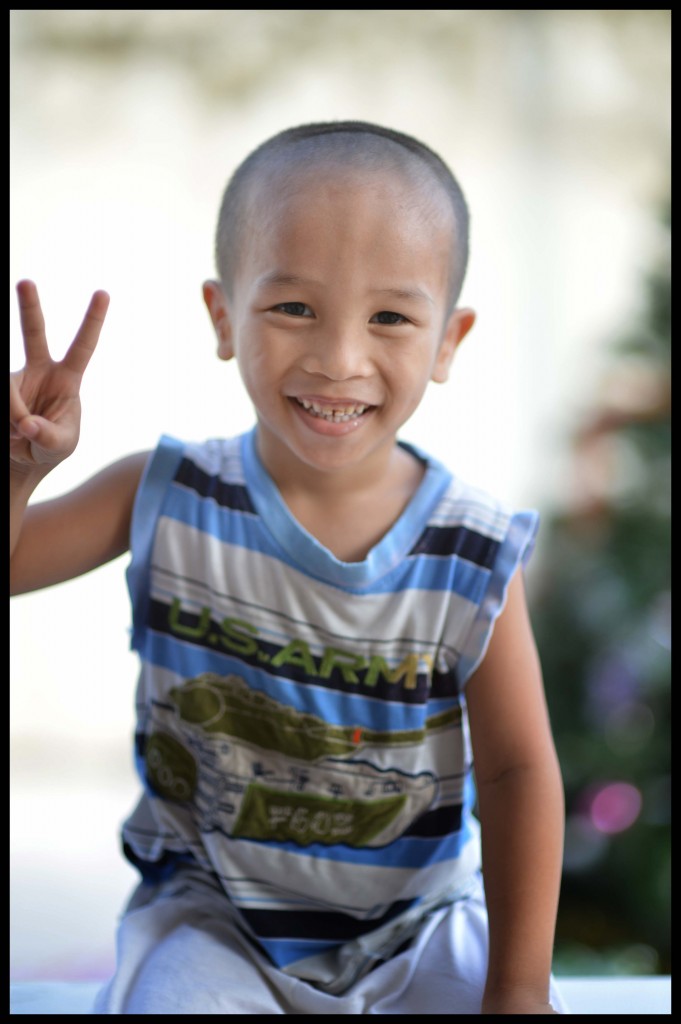 I think he was happy to see us.  Look at that cute smile.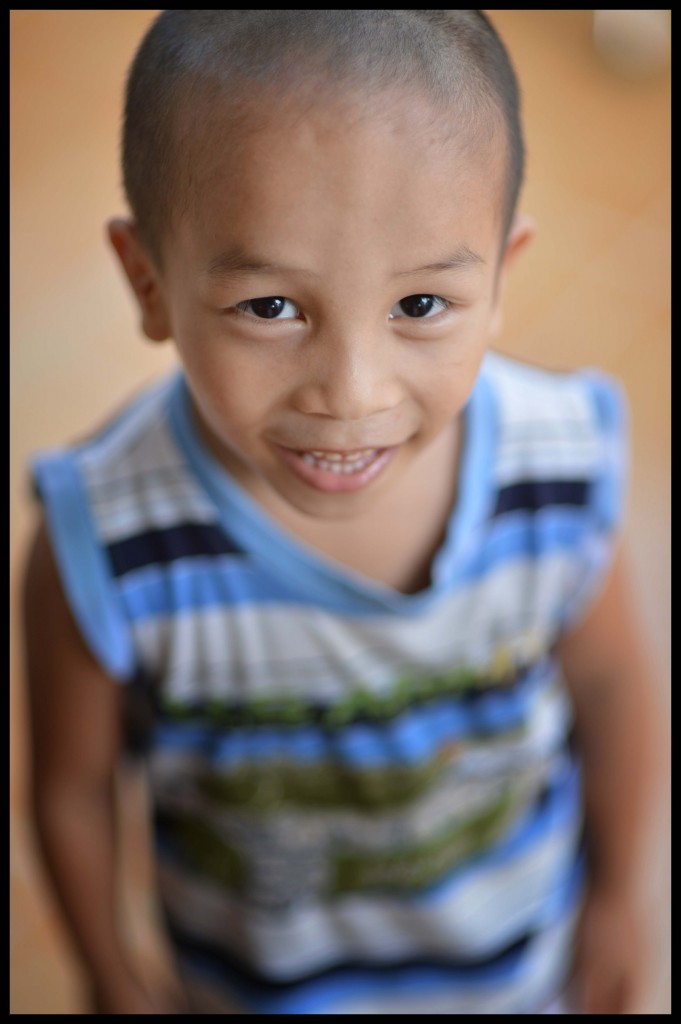 Santa's little helper II sits under the Christmas tree with her gifts.
How adorable are these kids?  Particularly Santa's little helper in the front.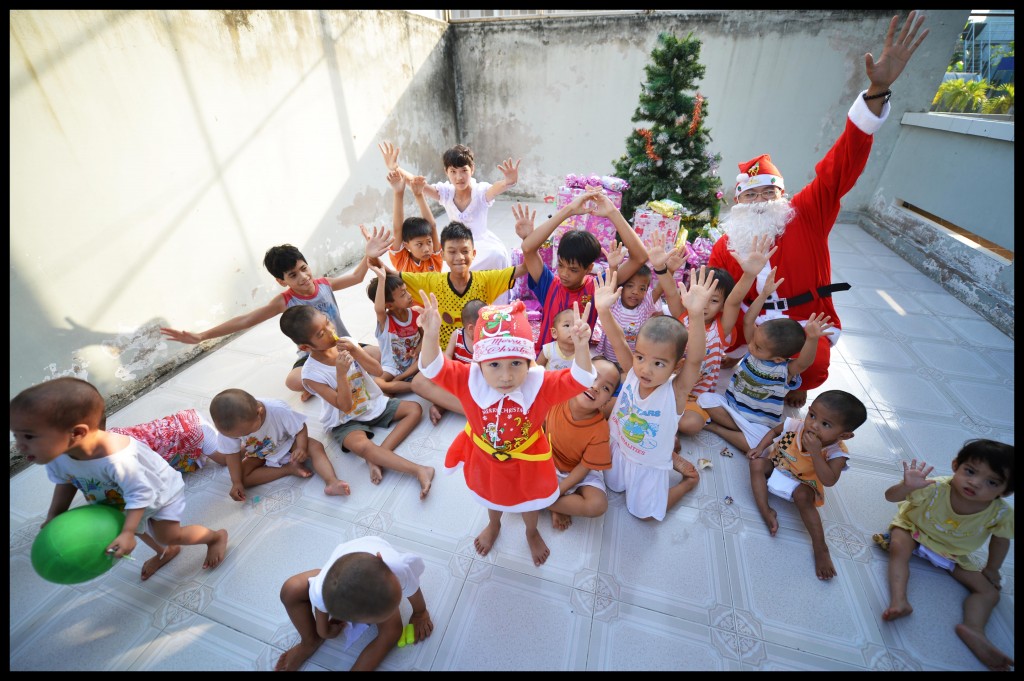 Vinh, Tu's brother, did a great job playing Santa.  This little boy was really funny.  He kept looking sideways at Santa with a look of both fear and wonder.  It was probably his first experience with a Santa.  He was just adopted so he will have many good Christmas's to come for many years.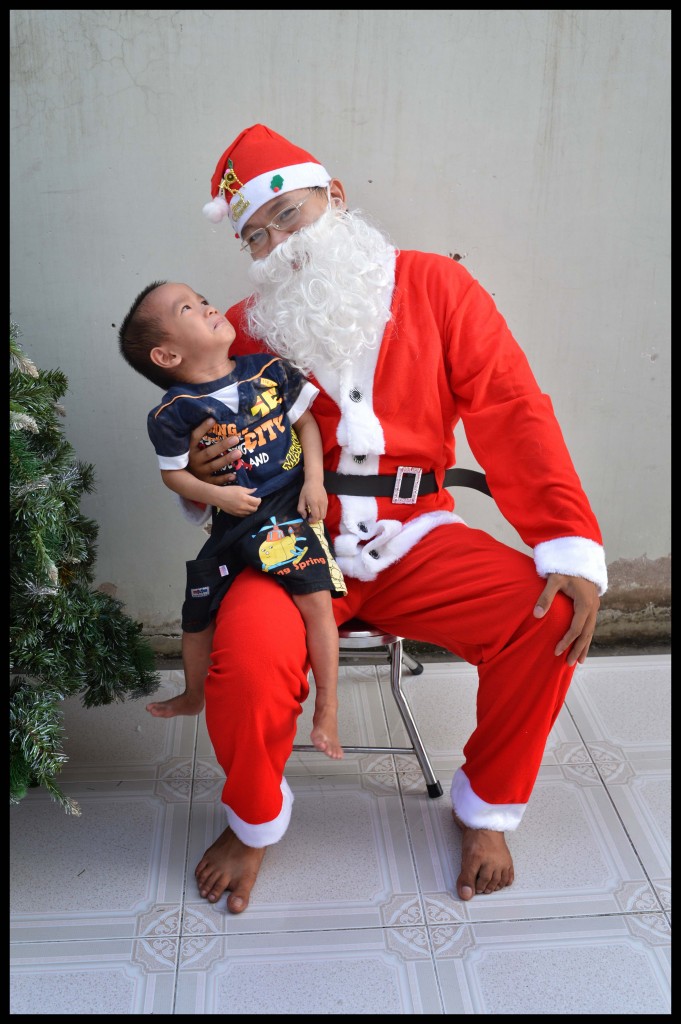 All lined up and waiting for gifts.  Where are the gifts?  They kept looking at the gifts under the tree the whole time, They were so excited.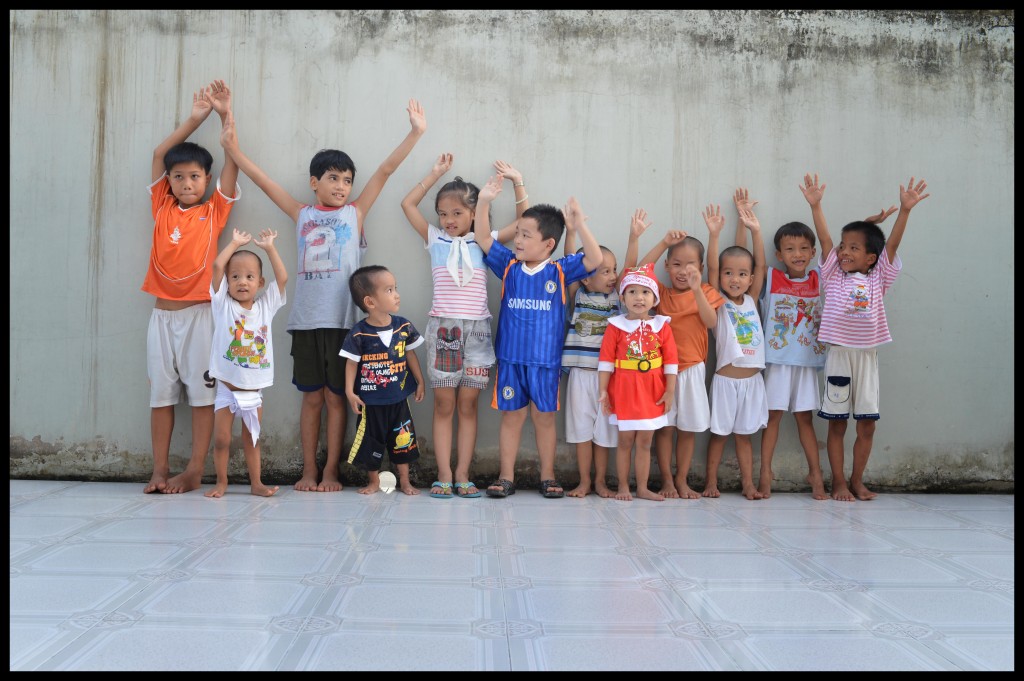 And there they are, waiting under the tree. Waiting to open the gifts!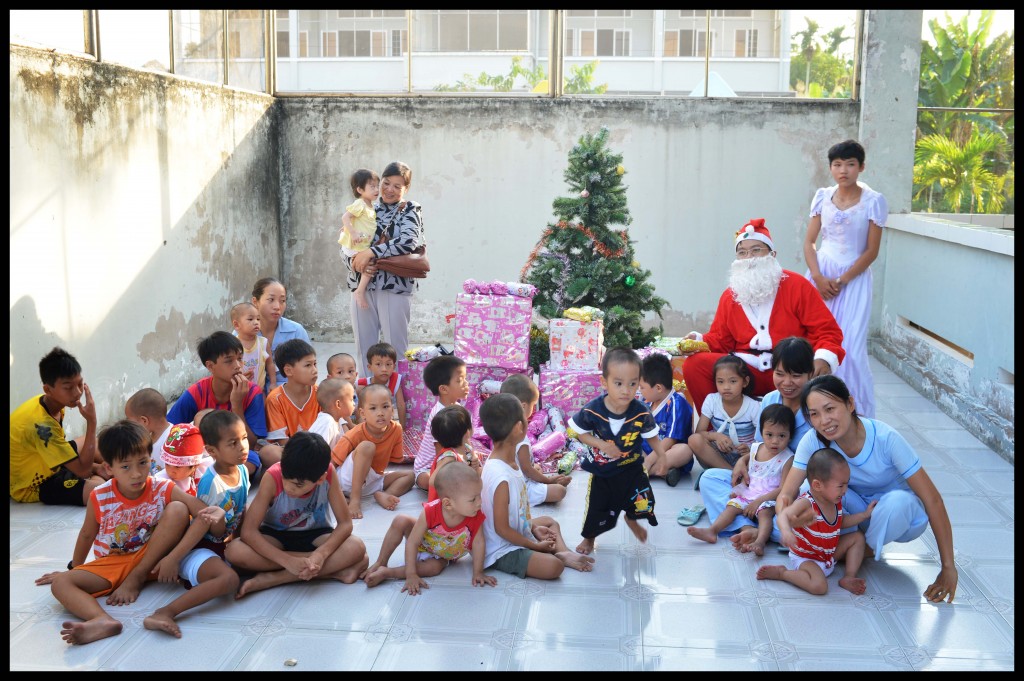 Jump.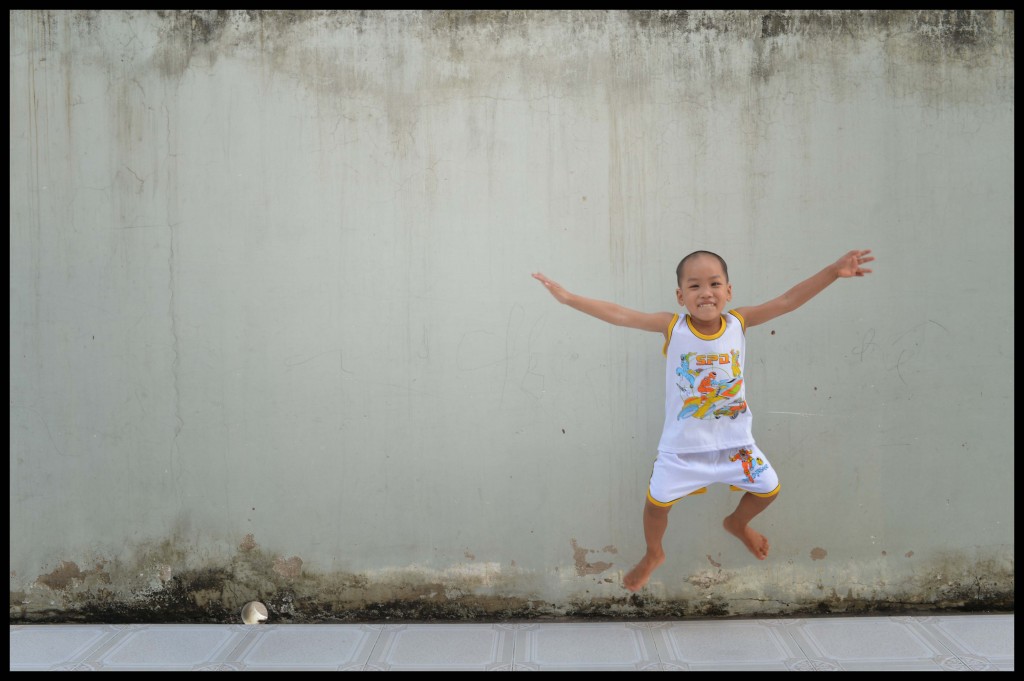 Jump higher!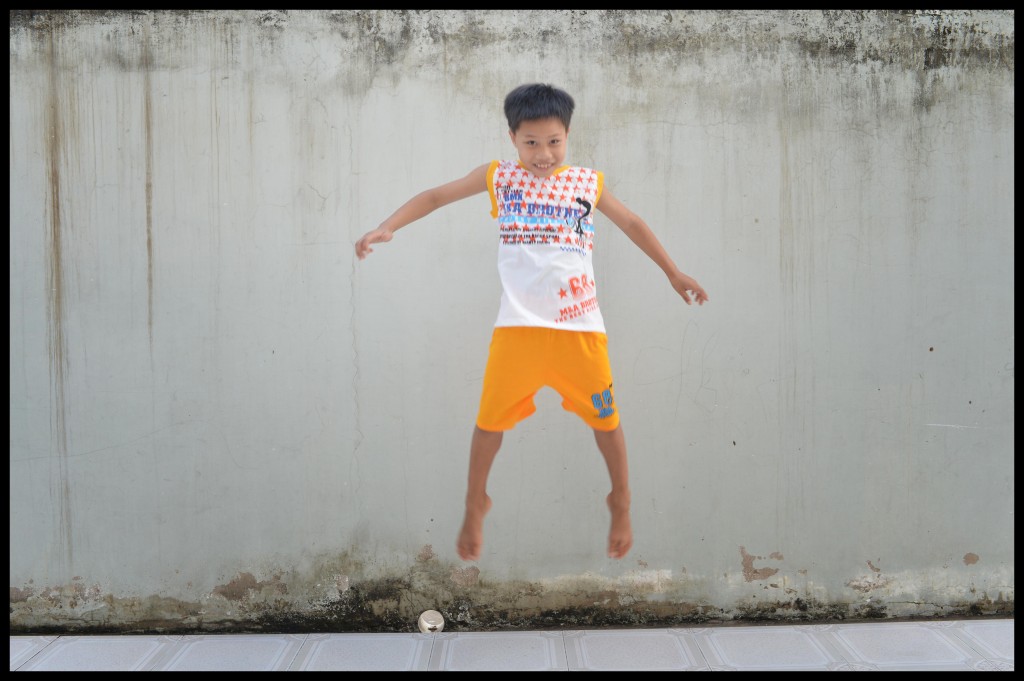 Try to reach the sky!
Jump high Santa's Little Helper!
Jump for Christmas Joy!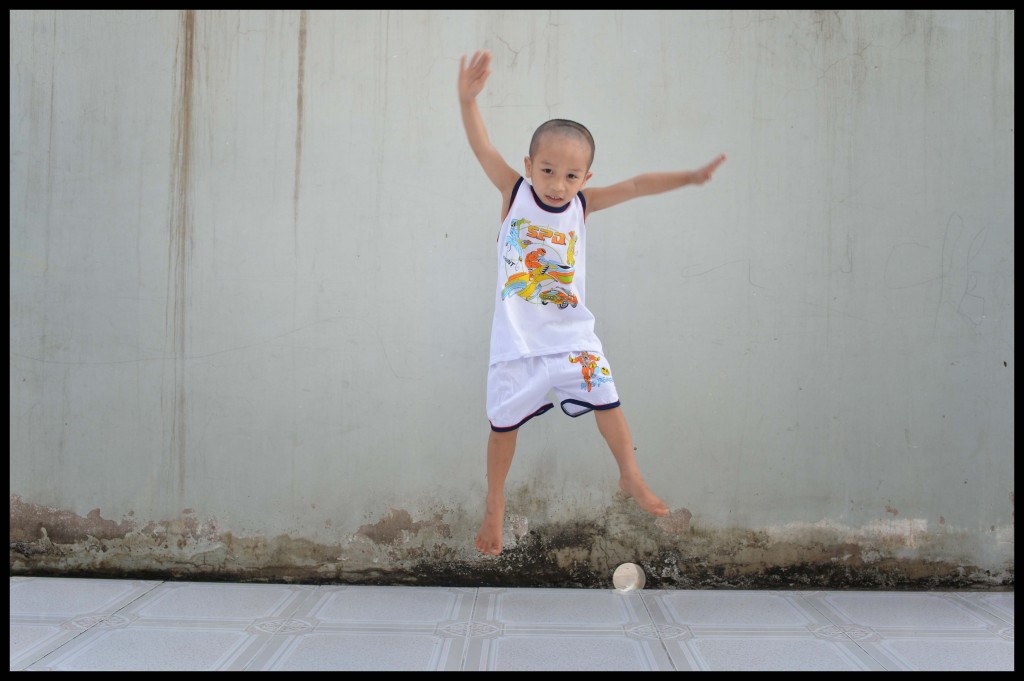 Jump with the biggest smile you can!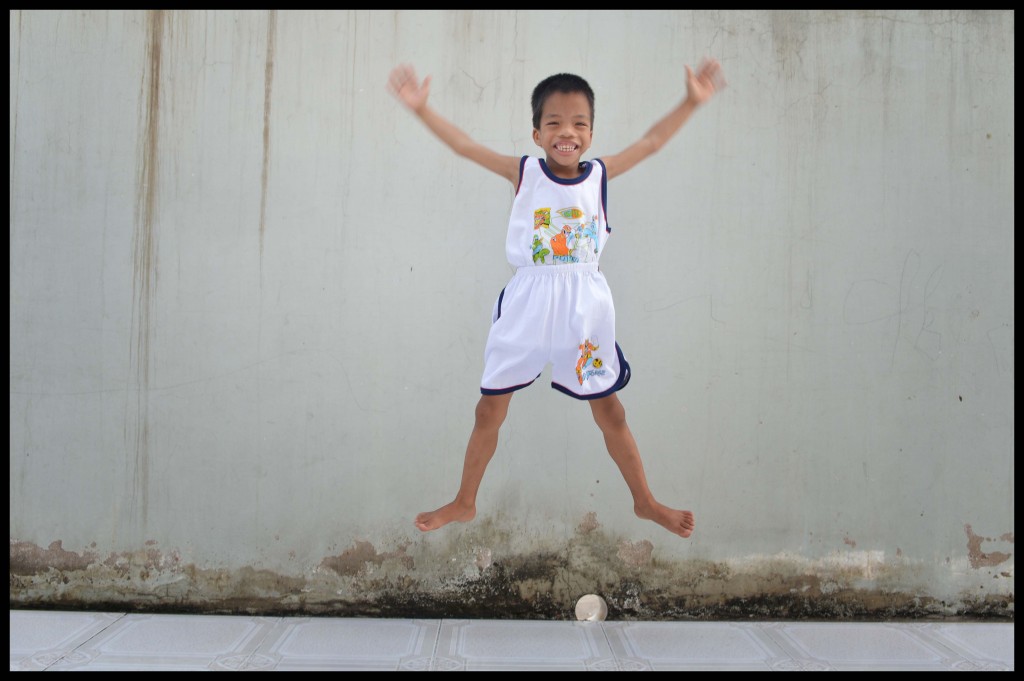 Jump with a giggle!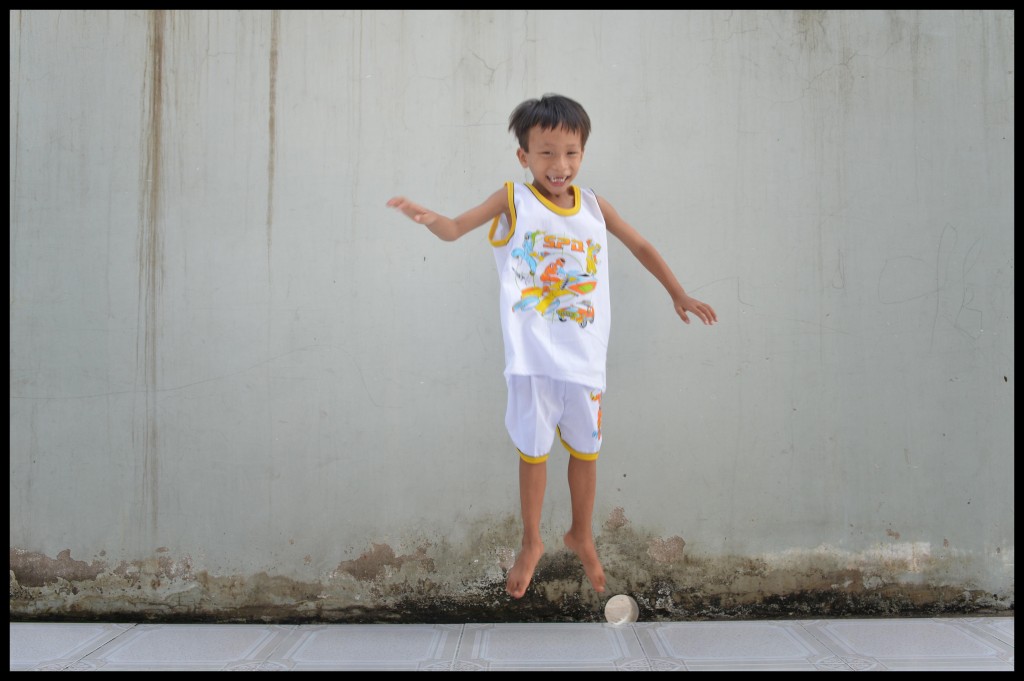 This baby boy is happy and always smiling. This is Tu's favorite little baby.  She always holds him when we are there.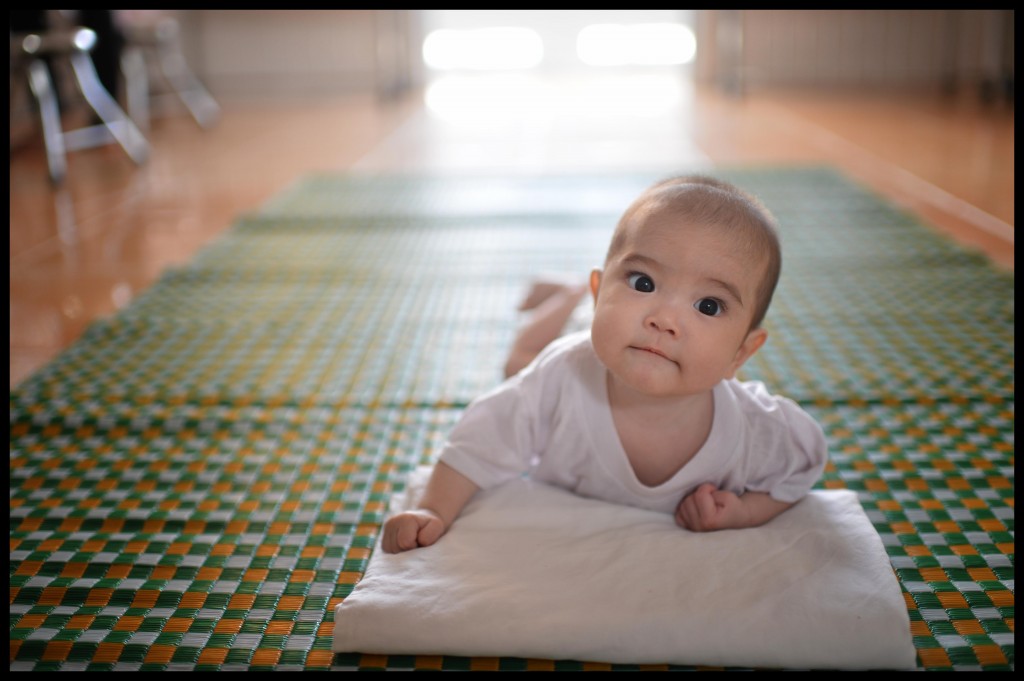 Here he is again.  He will be adopted soon, I am sure.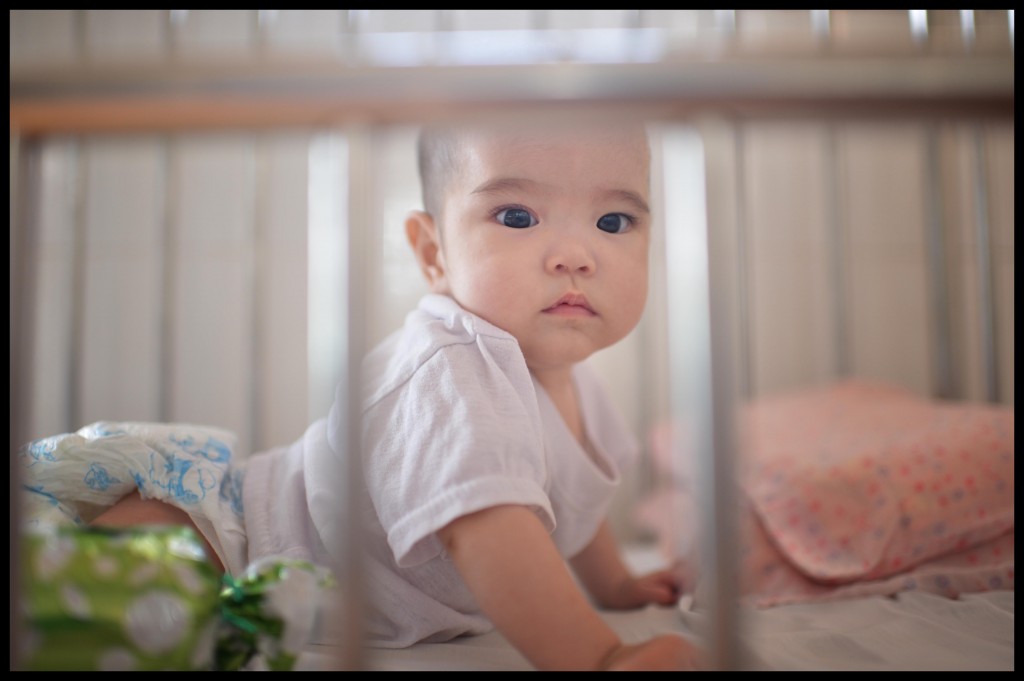 Everyone got gifts, even the babies.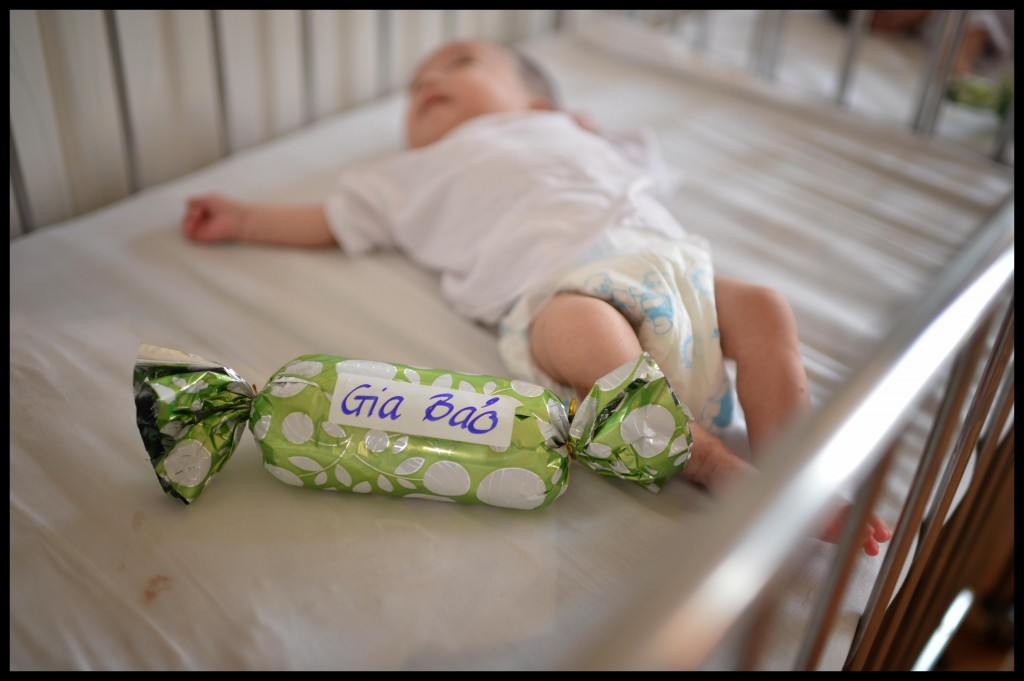 This poor little guy has a hard time breathing. I was trying to help him walk to the presents and it sounded like he was gasping for air.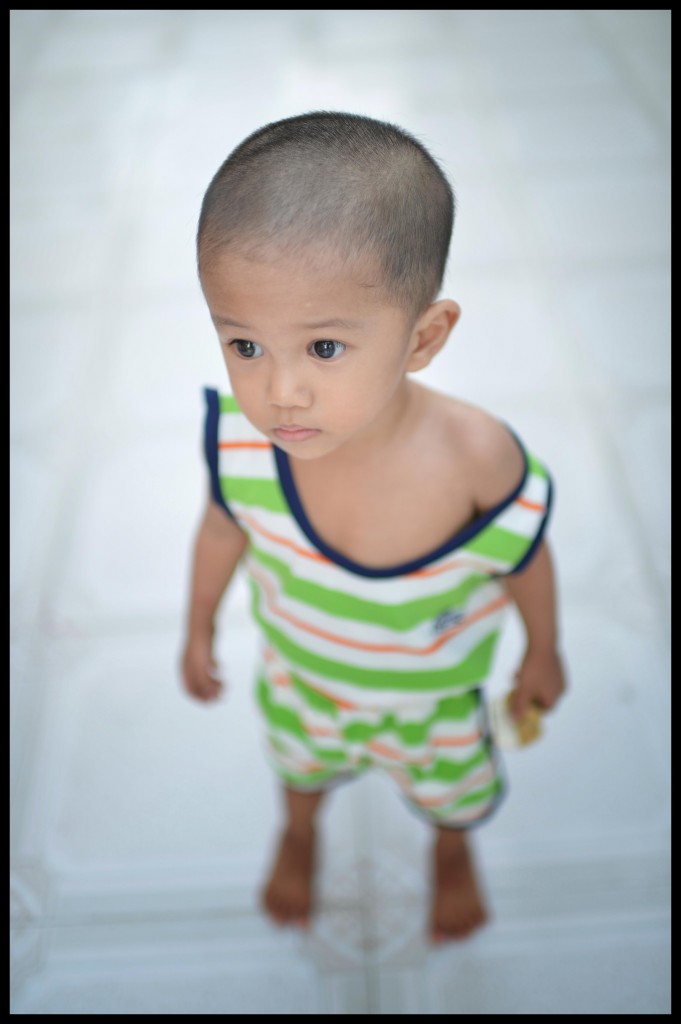 Merry Christmas!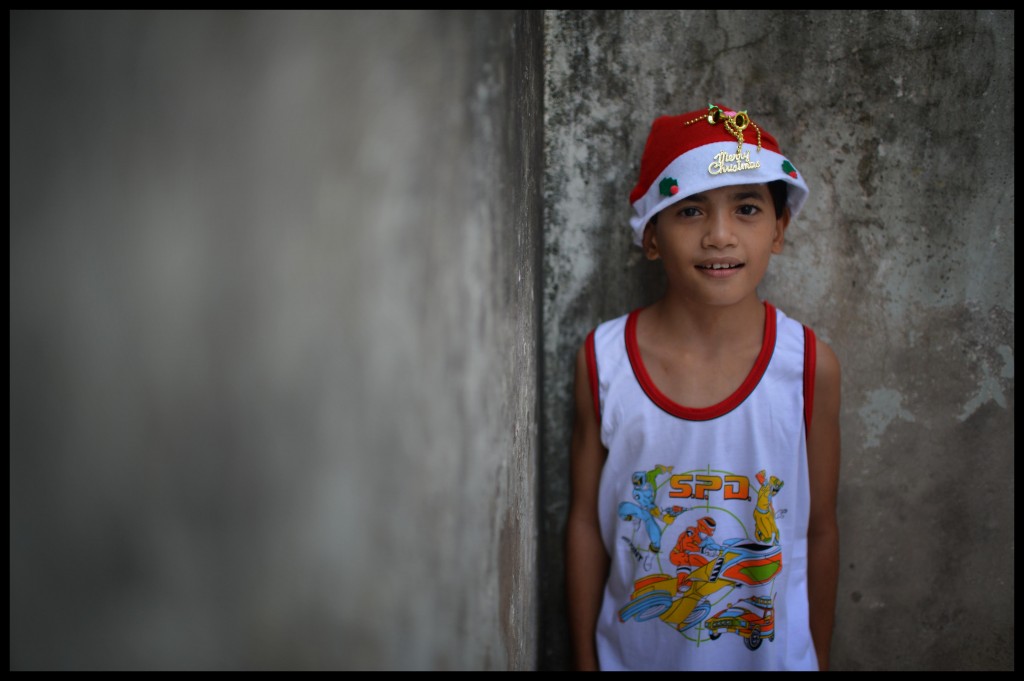 Merry Christmas to you!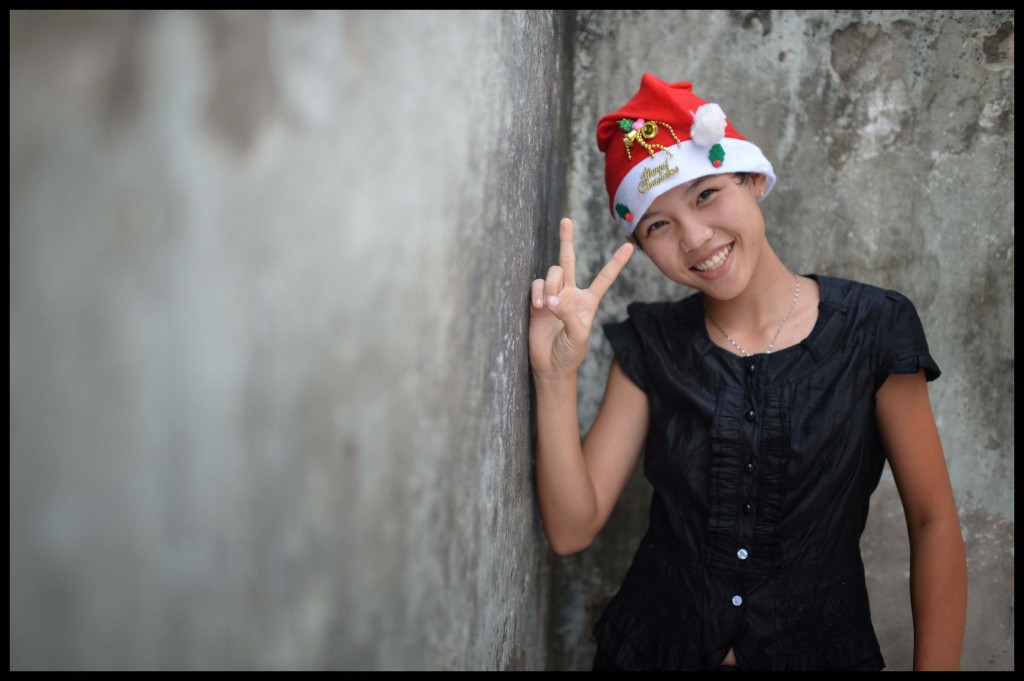 Merry Christmas to the big brother of the group that takes care of everyone, including his sisters and brothers.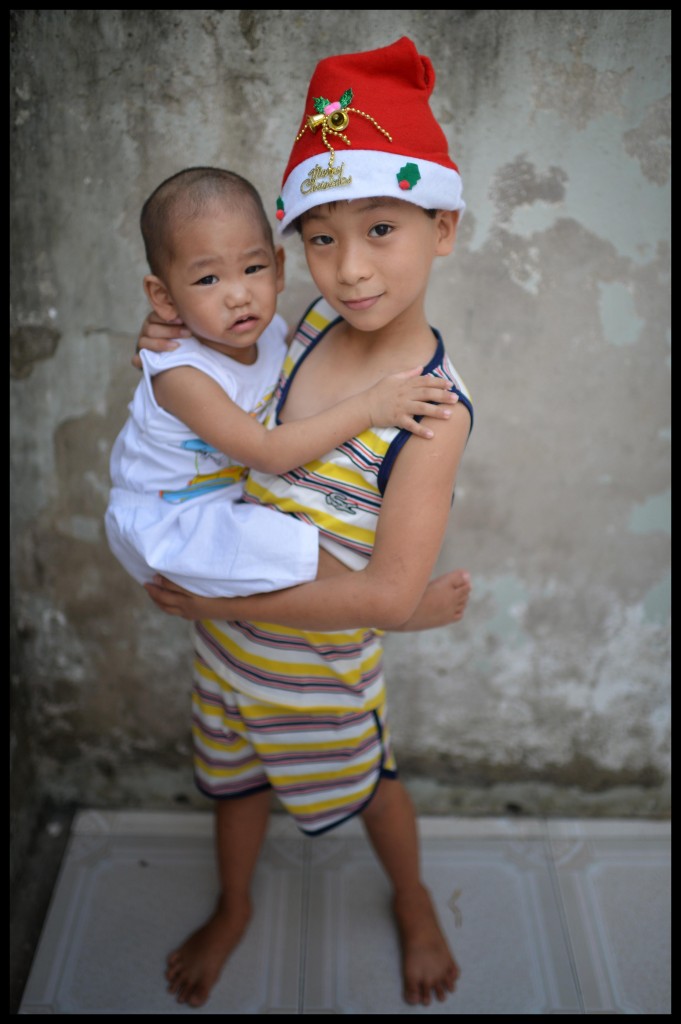 And the big sister, pictured here holding Santa's Little Helper.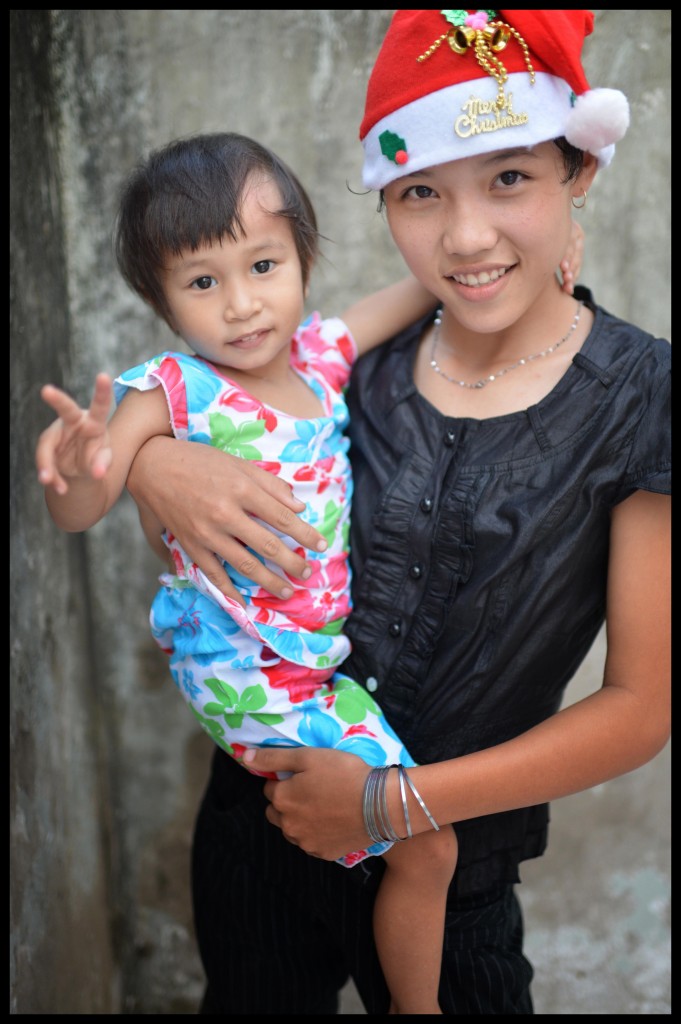 Merry Christmas everyone!  Now open your gifts!