The Cults Burn Down San Diego with Awesomeness and We Didn't Need No Water So We Let the MotherF'r Burn.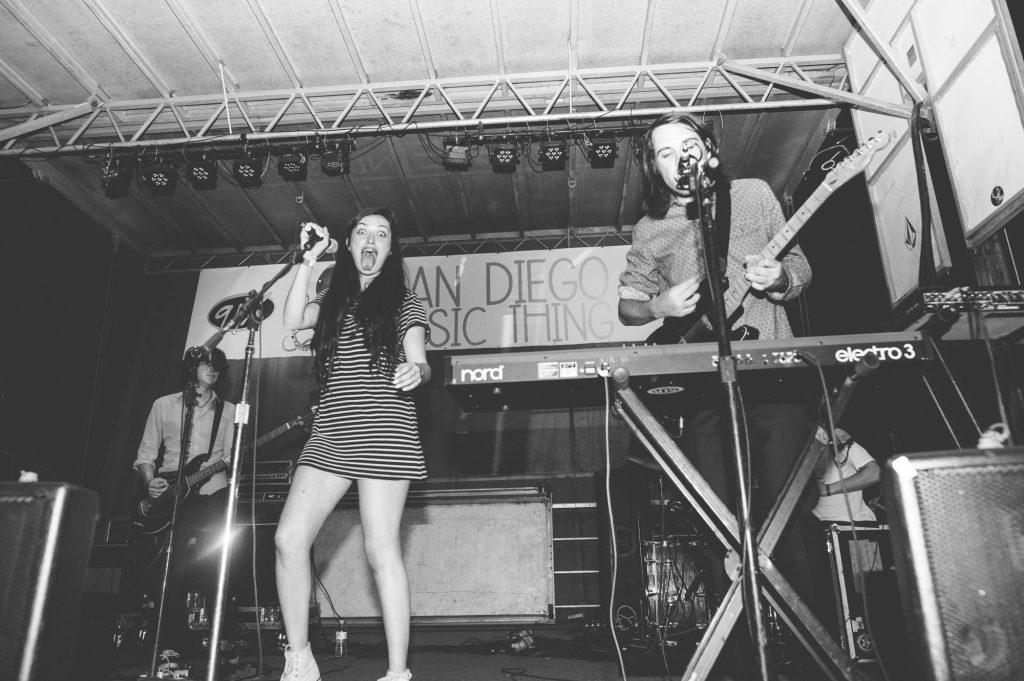 Maddie and The Cults were back in town for a show at the 91X street festival in North Park.  And boy was it wild.  By the end of the night, even Mom had to throw up in the streets.  Now thats a Party.
Before the show kicked off, the promoter asked Geno to help announce The Cults. Imagine that, little Geno in front of thousands of people announcing The Cults!
But he said, "No, I have to practice my football stance", and he went back to the parking lot and ran some football drills which I must say he nailed.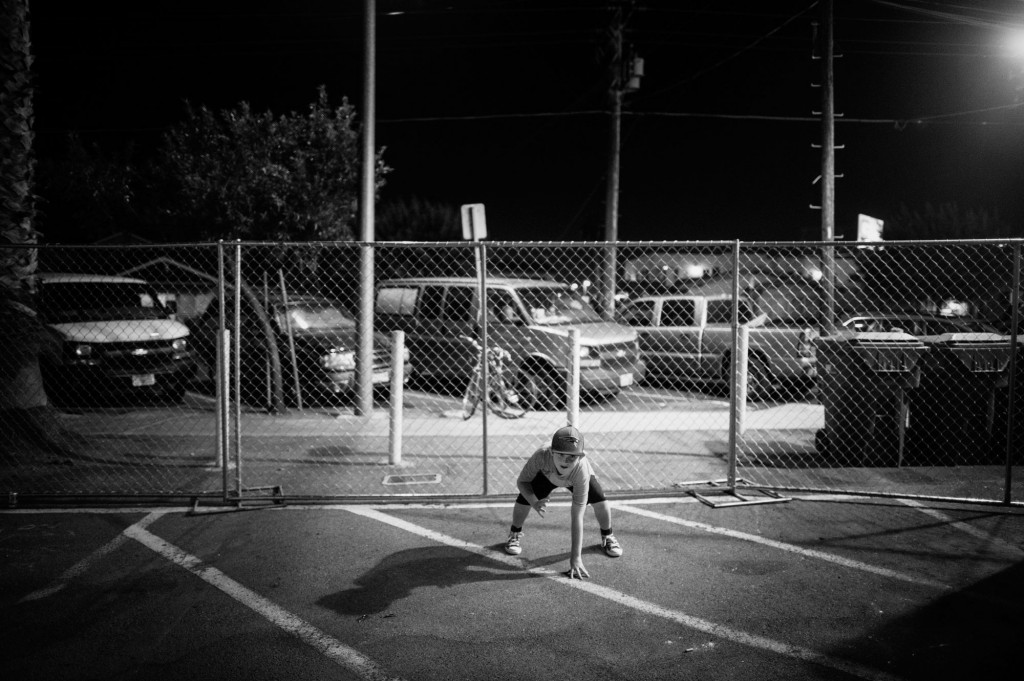 For the third time, in as many years, I found myself backstage, and onstage with the Cults living my dreams vicariously though Maddie.
There I was. Like the 5th Beatle.  At one point, I almost grabbed the Mic and yelled.  "HELLLLLOOOO SAN DIEEEEEGOOOO, CAN I HEAR YOU SCREAM!". But I had my camera. And quietly too shots from afar..And it was fantastic.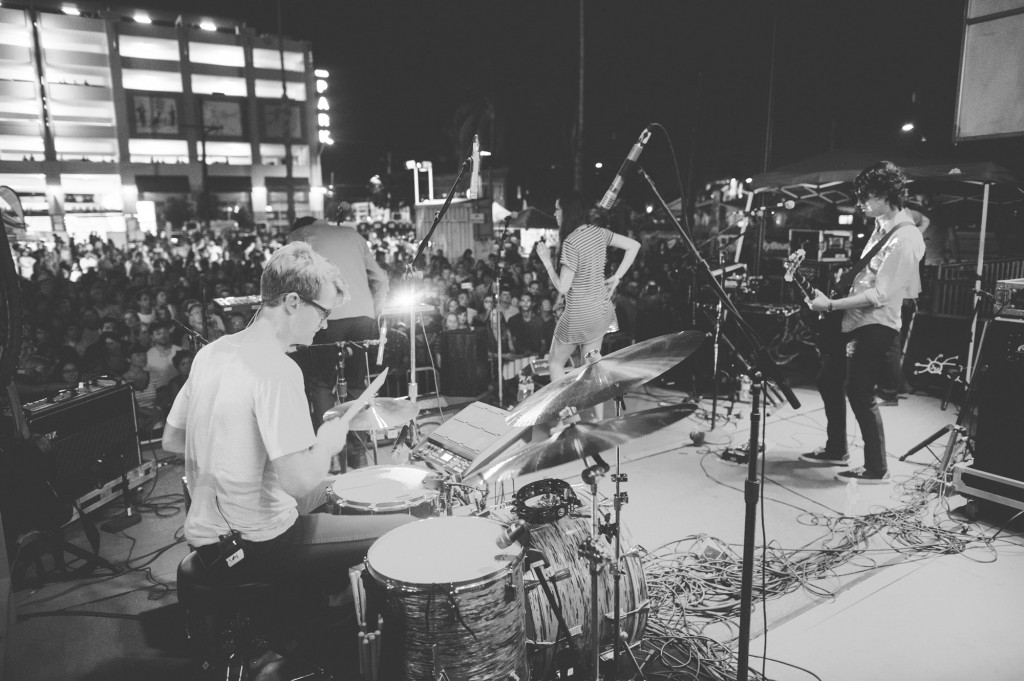 Of course Maddie looked beautiful and the whole band sounded great.  Danny watched from the backstage, and you could just see the pride shining through.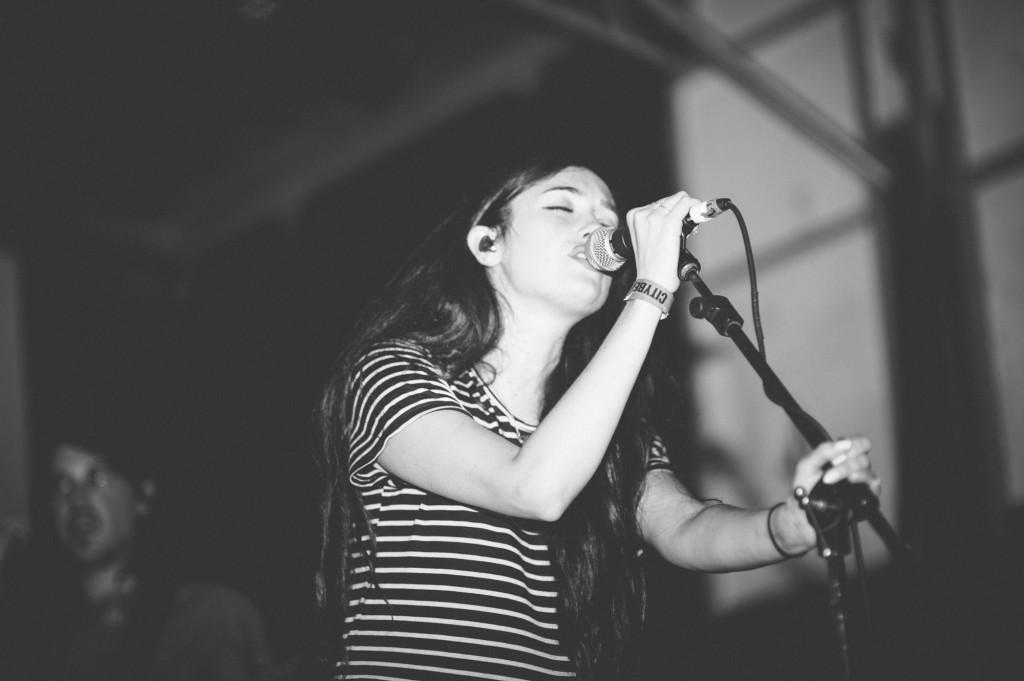 And my beautiful Tu , looked beautiful too, as she toddled on her Two Tone, iPhone.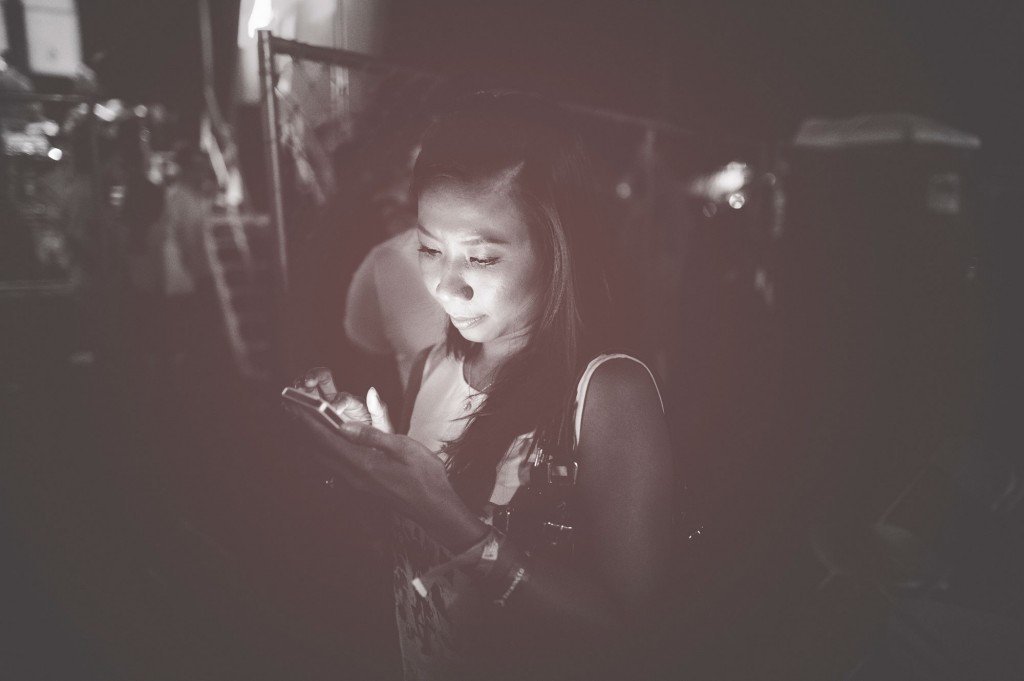 And the fans went crazy.  Just crazy for the Cults.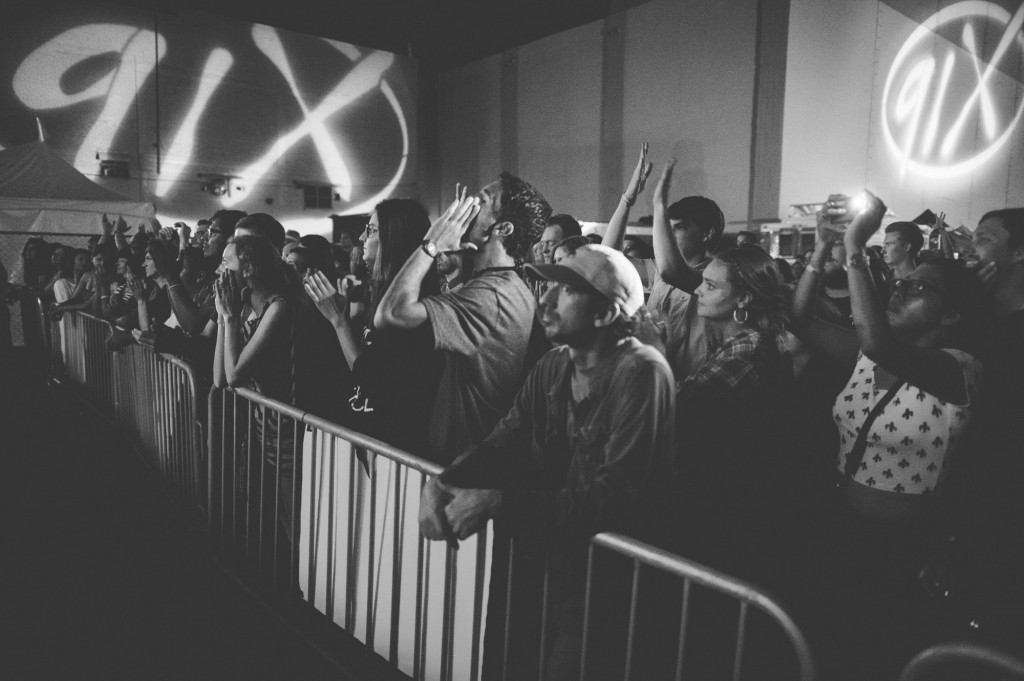 And the after party.  Lets not even talk about what a Gala Affair that turned out to be.  Because it was wild and went on until the wee hours of the semi-early evening (about 9:45 or so).  If you want to see a few more pictures hop over the link – The Cults Burn Down San Diego.