Photo Walk on Sunset Cliffs
I have often talked about Photo Walks.  You know walks where you bring your camera and you hope to take a nice picture.  I talked about it in my post, How Photography can change your life.  It did Mine. You can check that post out here. How Photography Changed my Life. 
People commented on the post quite a bit saying how they felt the same way about photography about me, and how it was the little things about taking pictures that helped them to live better.  One comment in particular really touched my heart however.  An elderly lady, talked about how her husband who was wheel-chair bound, recently bought a camera.  Every day she would wheel him around and she did it so that he could take pictures.  He could take pictures of life that was happening around them.  Every day they went out together.
I realized that photo walks were very important.  I have two legs that I should not take for granted.  I walked several miles tonight along the beautiful Sunset Cliffs in San Diego.  Here are some of the sights that I captured.
Some kids cliff diving off the rocks while a paddle boarder watch.  I am not sure I would make that jump.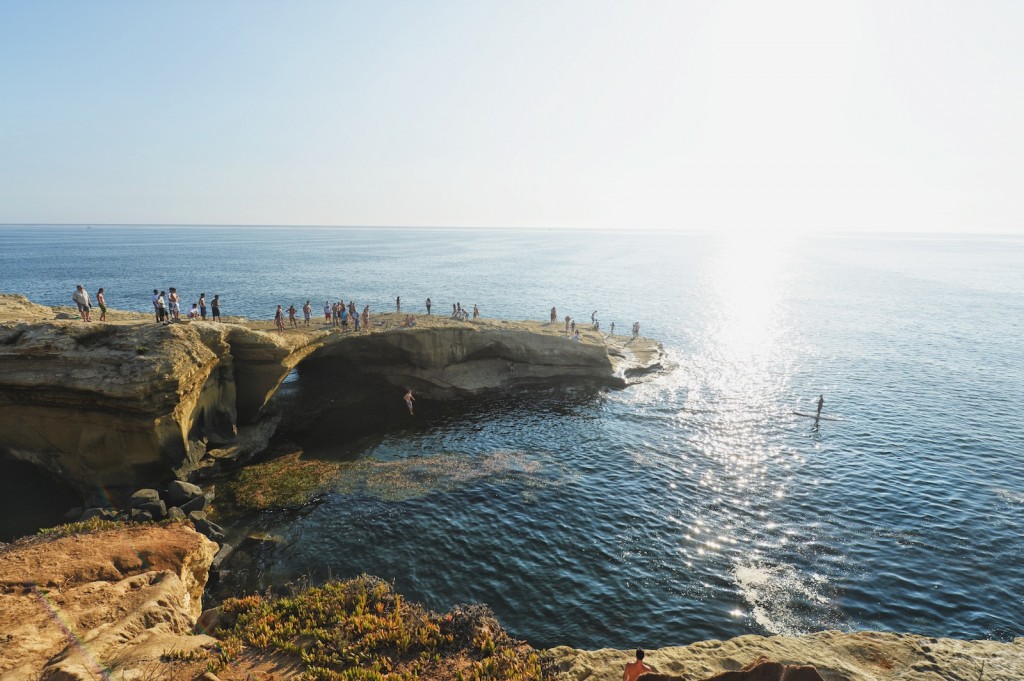 A bird soaring over a particularly nice cove.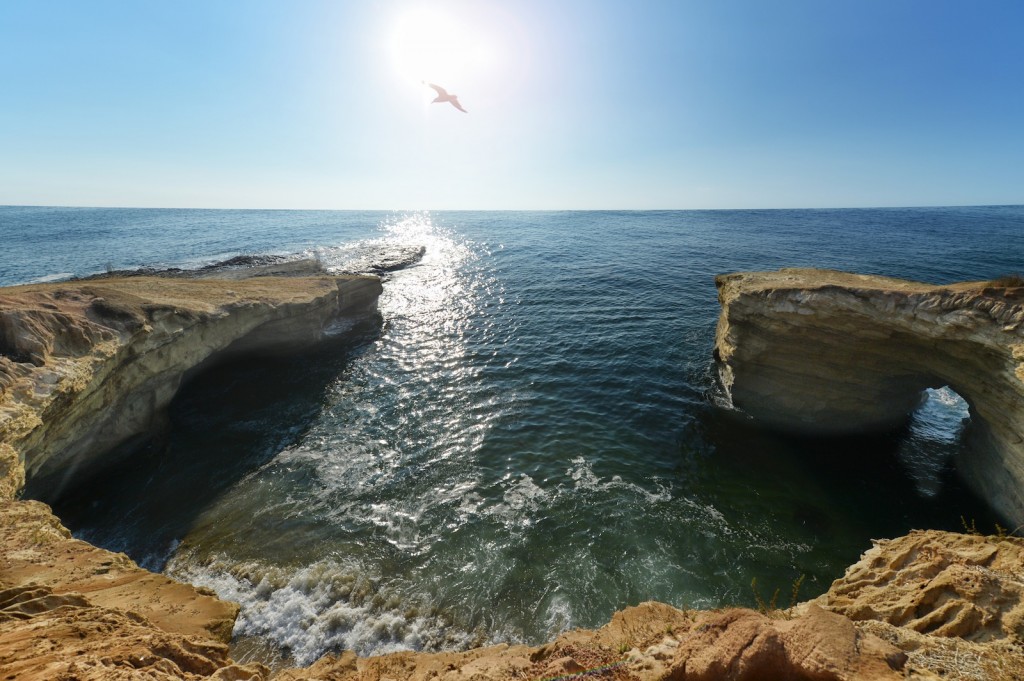 I like how the sun hits these sheer sandstone cliff walls and makes them look golden.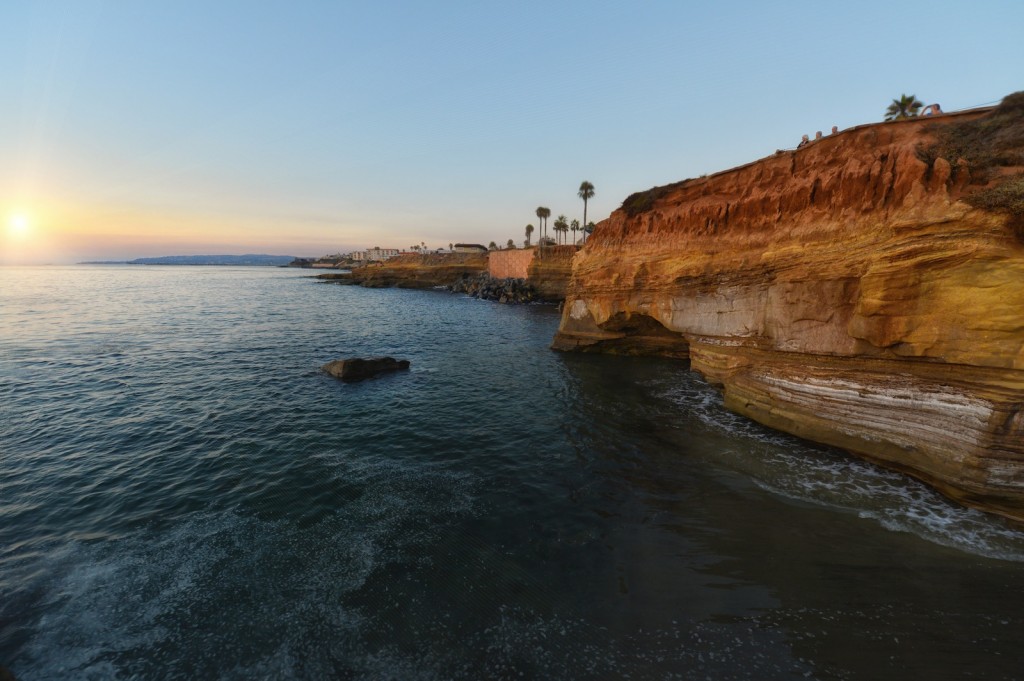 Another photographer tries to capture the last rays of the sunset.