Rural Canada Photographed from Train Window
Traveling by train is nostalgic.  It's comfortable and exciting ,giving you a feeling that you are going somewhere and that anything is possible.  I often used to think that train time was down time, a time to just reflect and watch the world go by.
One of the more well known classic train trips is the beautiful trip from Montreal to Quebec.  The country side is some of most beautiful in world.  I photographed out the window as dramatic storms brewed in the distant.  There was something strangely familiar about the scenes.
I felt I was not only traveling to Quebec, but back in time.  Peoples lives and homes were flashing by me at 90 miles per hour but my camera was capturing them.  It was freezing them.  And here they are.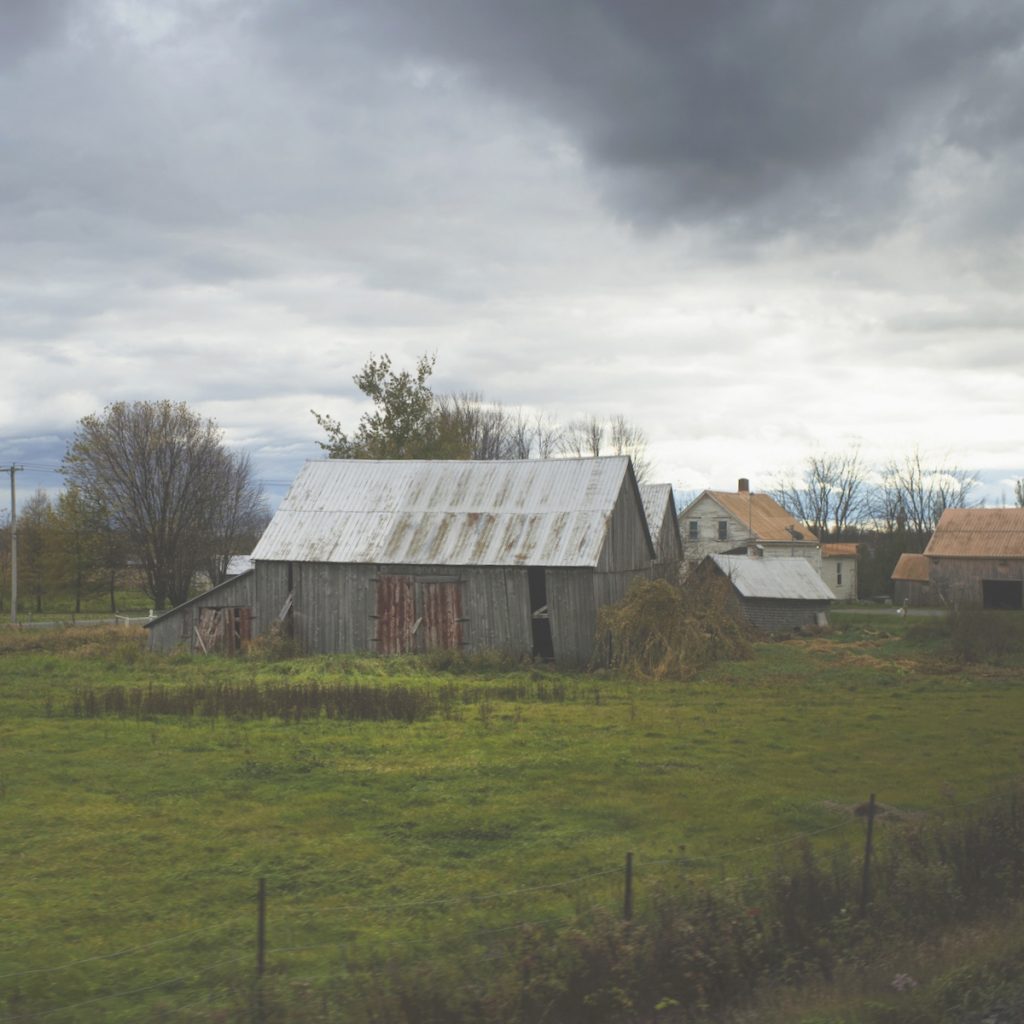 Distant clouds provided a surreal backdrop to the mundane scenes that flew by.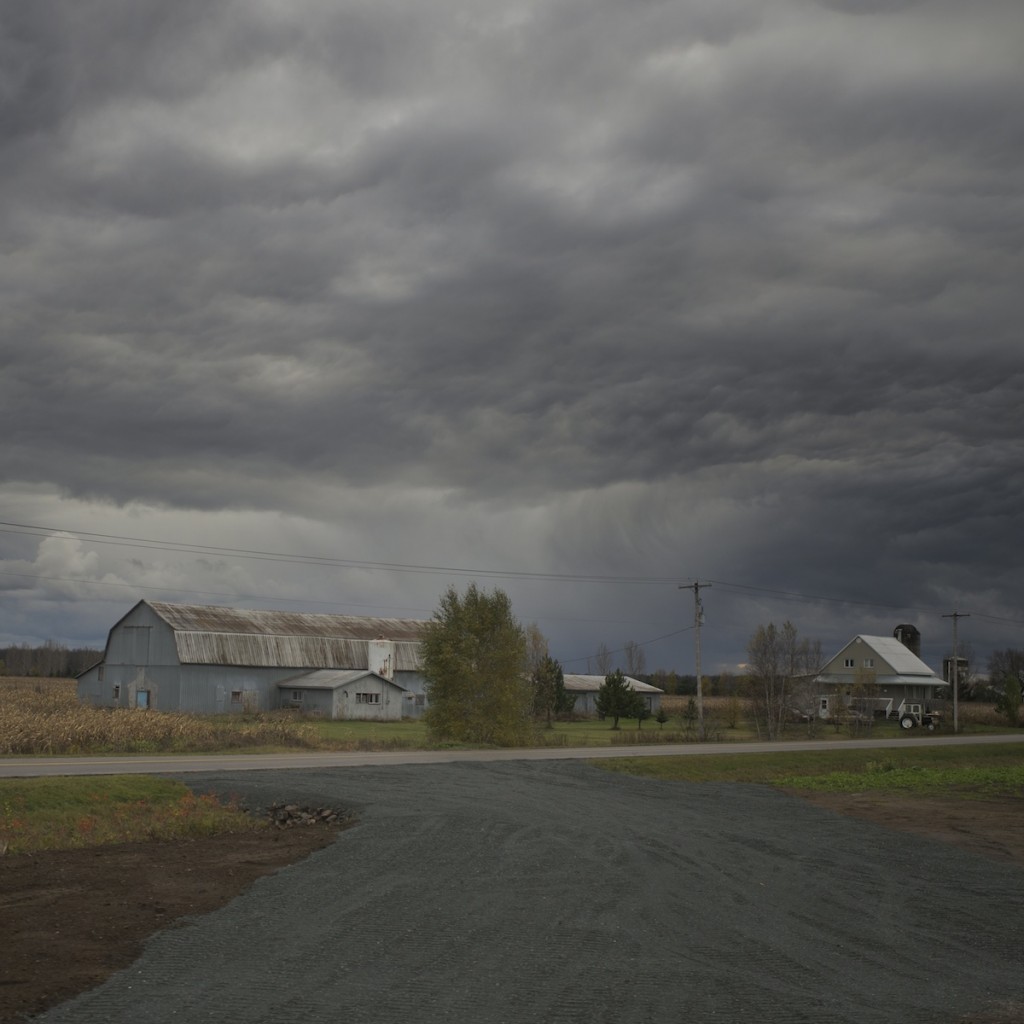 A lone tree in fields of grain. It's leaves were yellowed and ready to fall.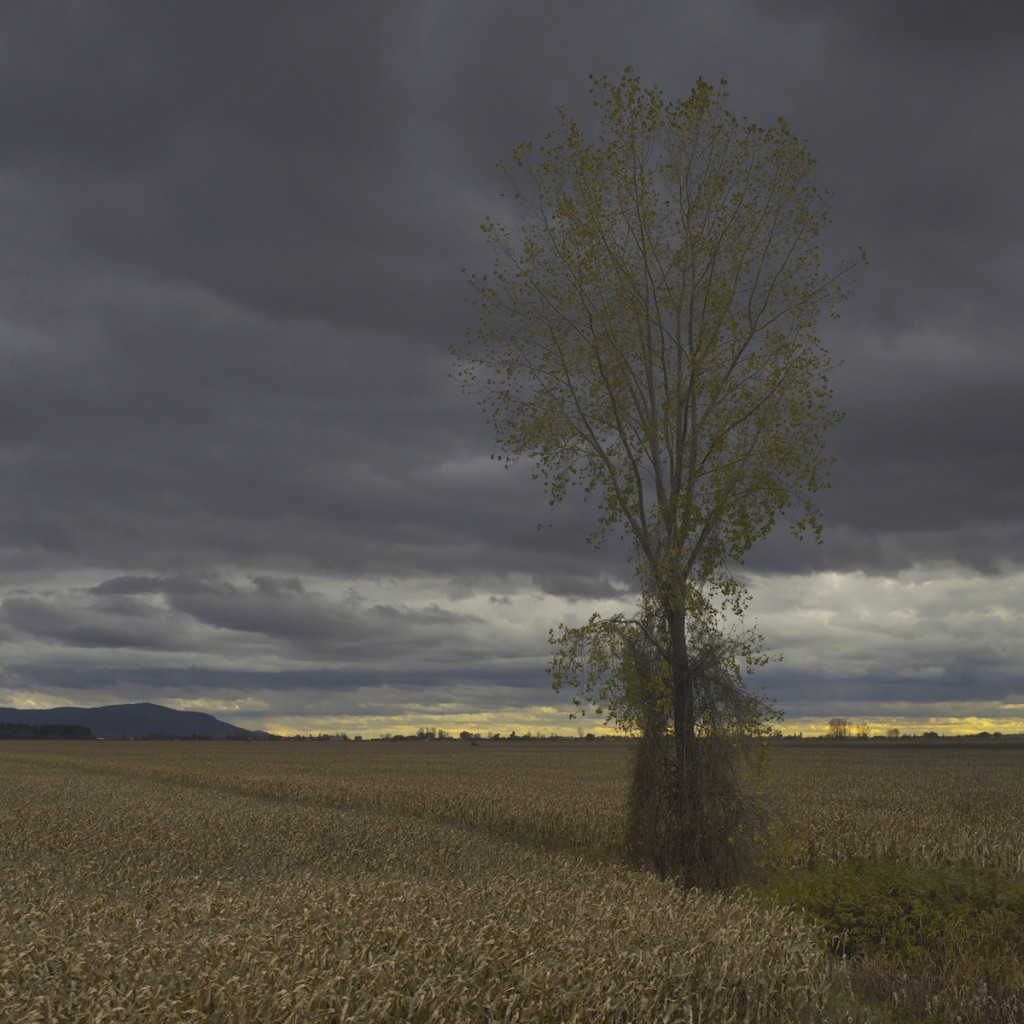 A tiny car darting down the road was no match for us, as we overtook it.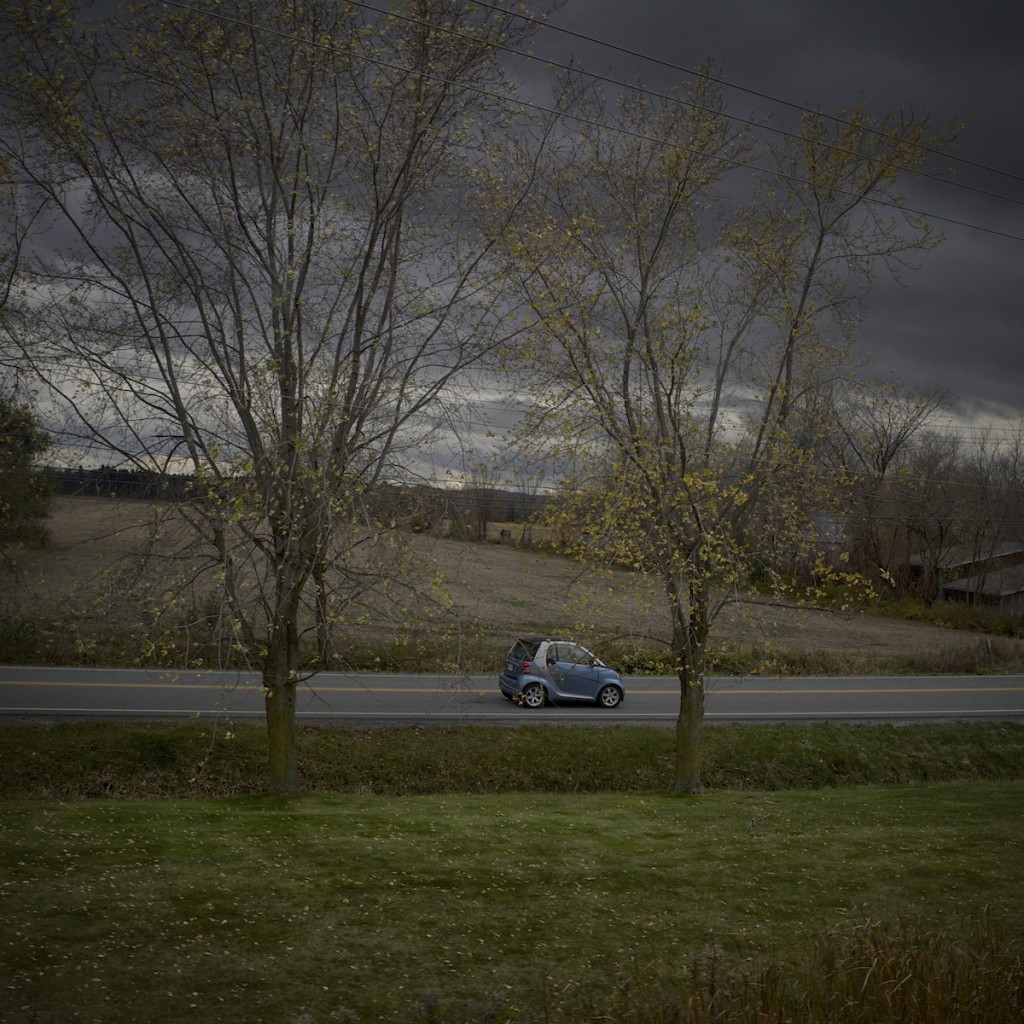 What kind of dreary things were they doing inside.  It was a cold day, not much to do outside.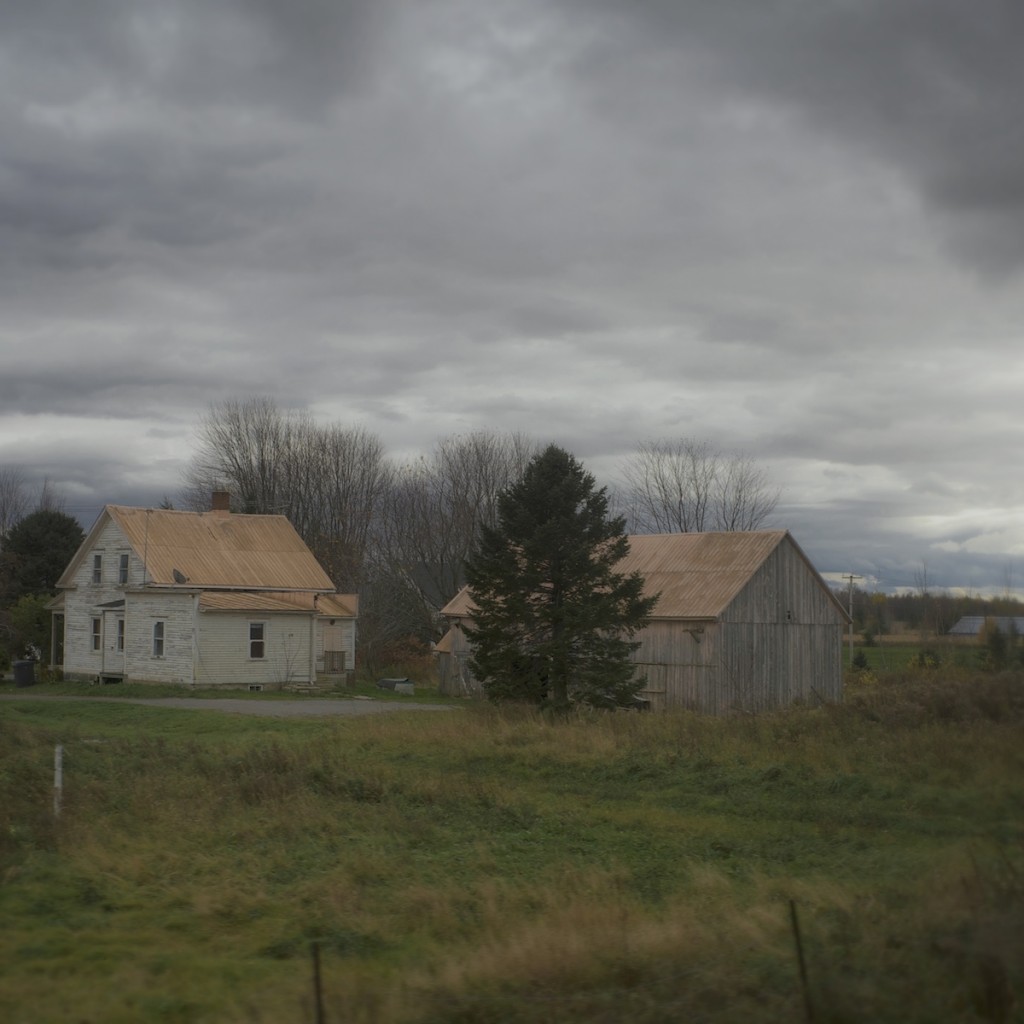 Farm equipment, quite technical looking but doing important things for many.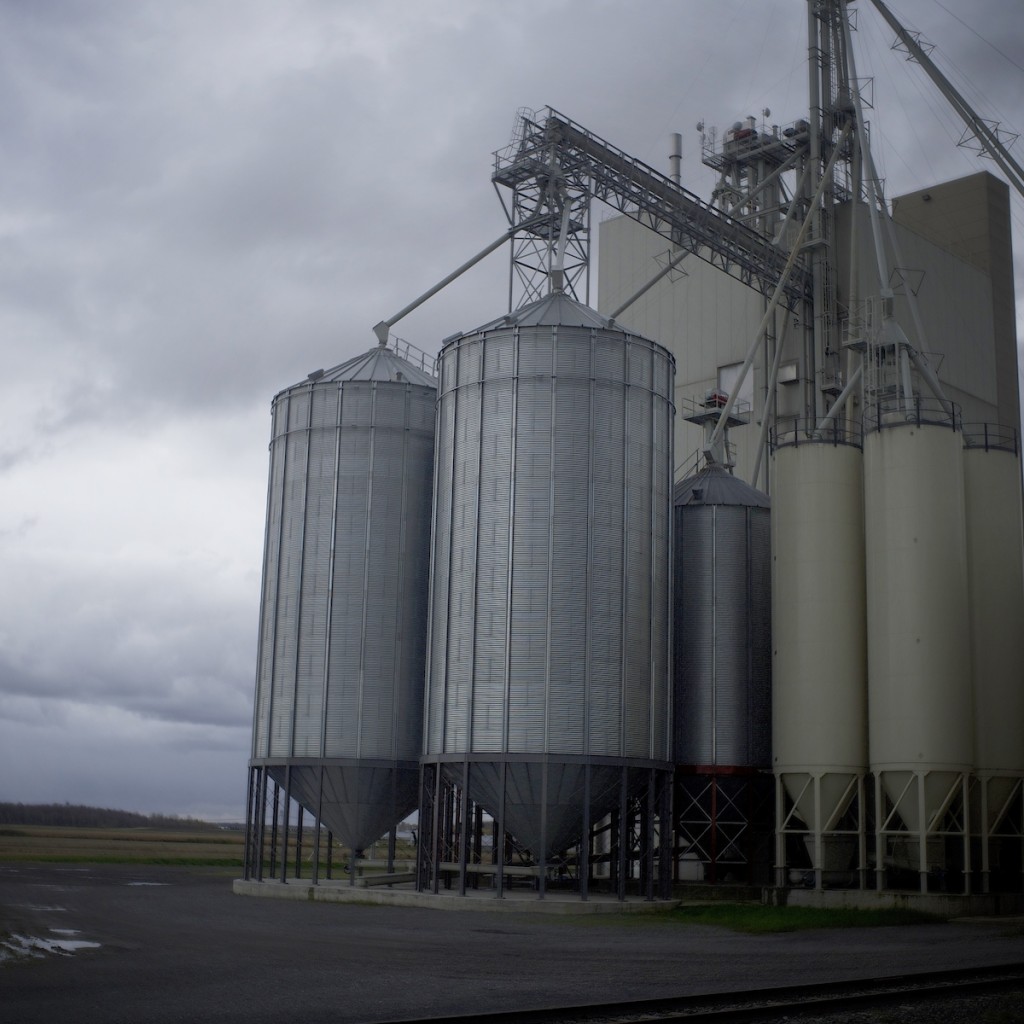 Sitting in a train, is like taking a plane but on the ground.  It is infinitely more interesting.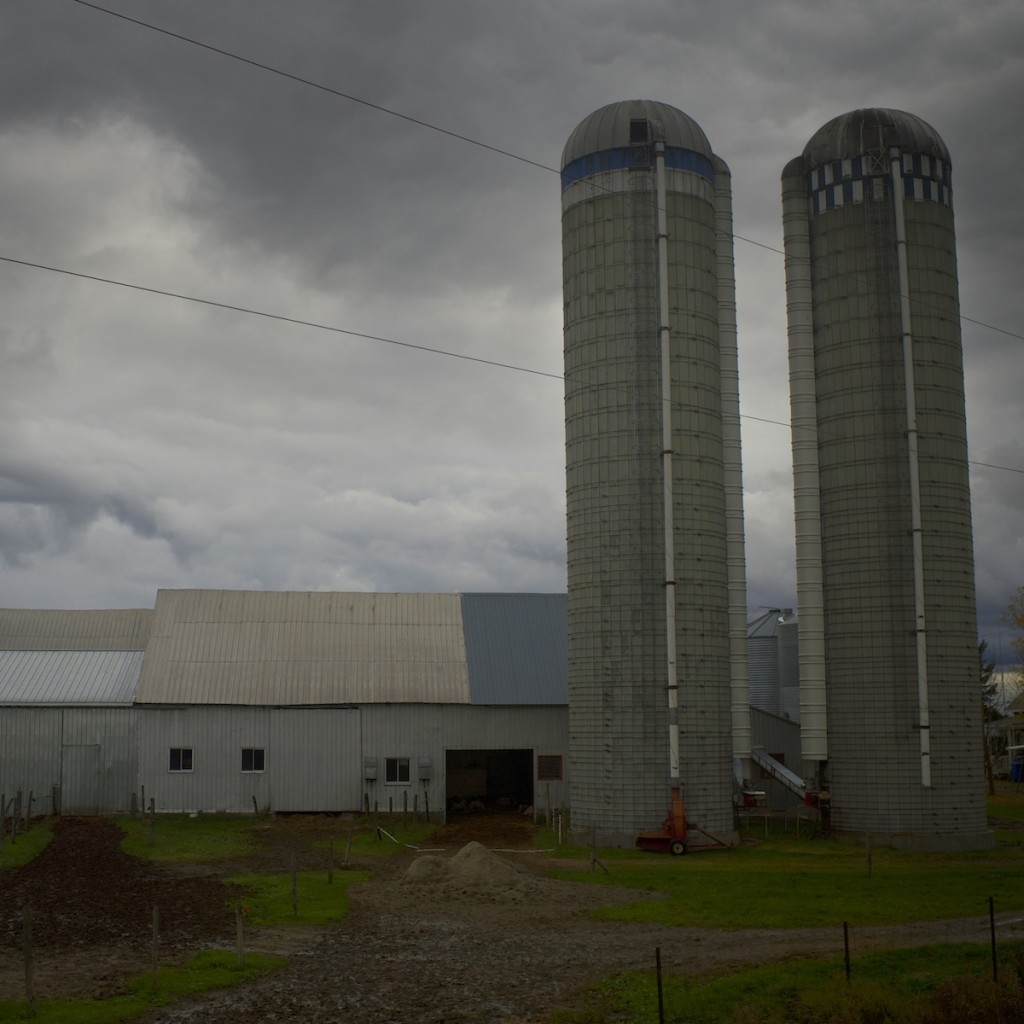 You get a sense of the beauty of Canada on a train.  Autumn is ending now,  Winter is approaching.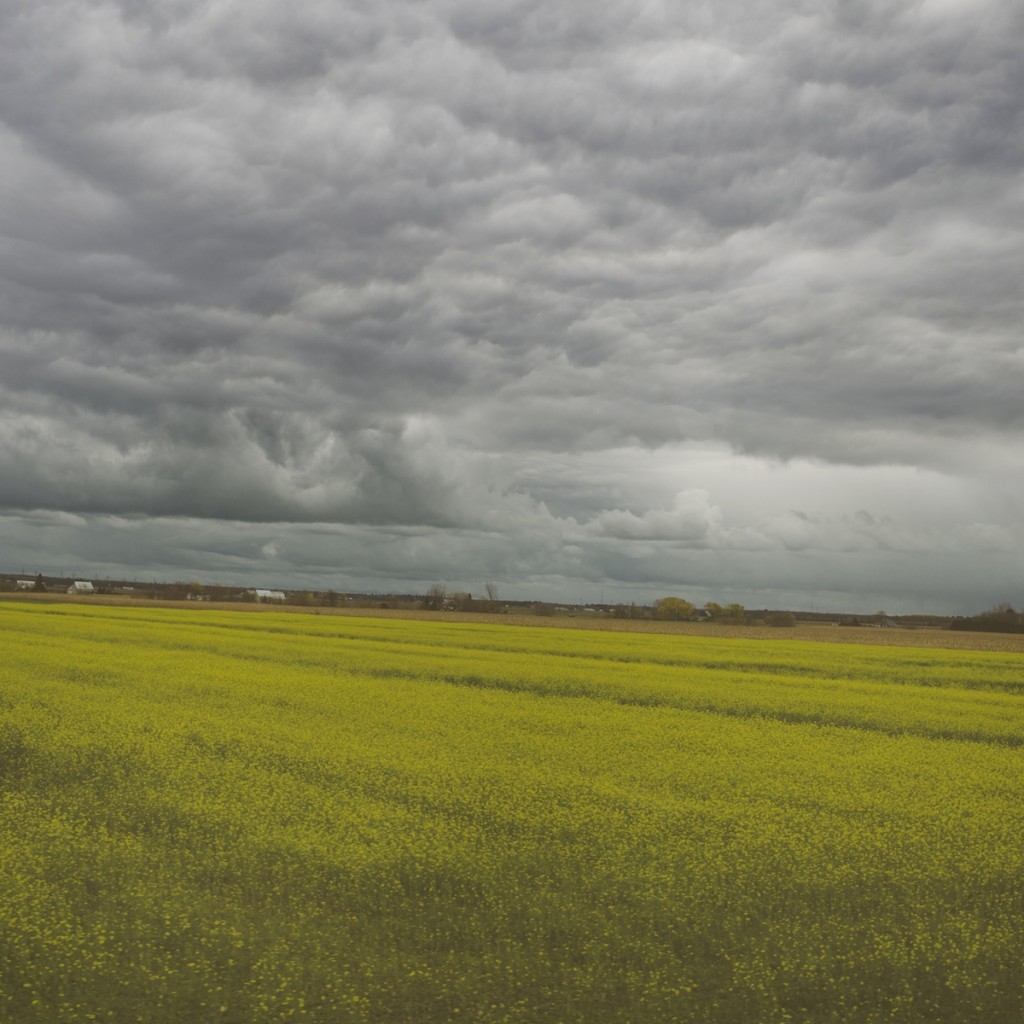 Take the train whenever possible.  It is better than a car, a bus or a plane most of the time. If you have the time that is.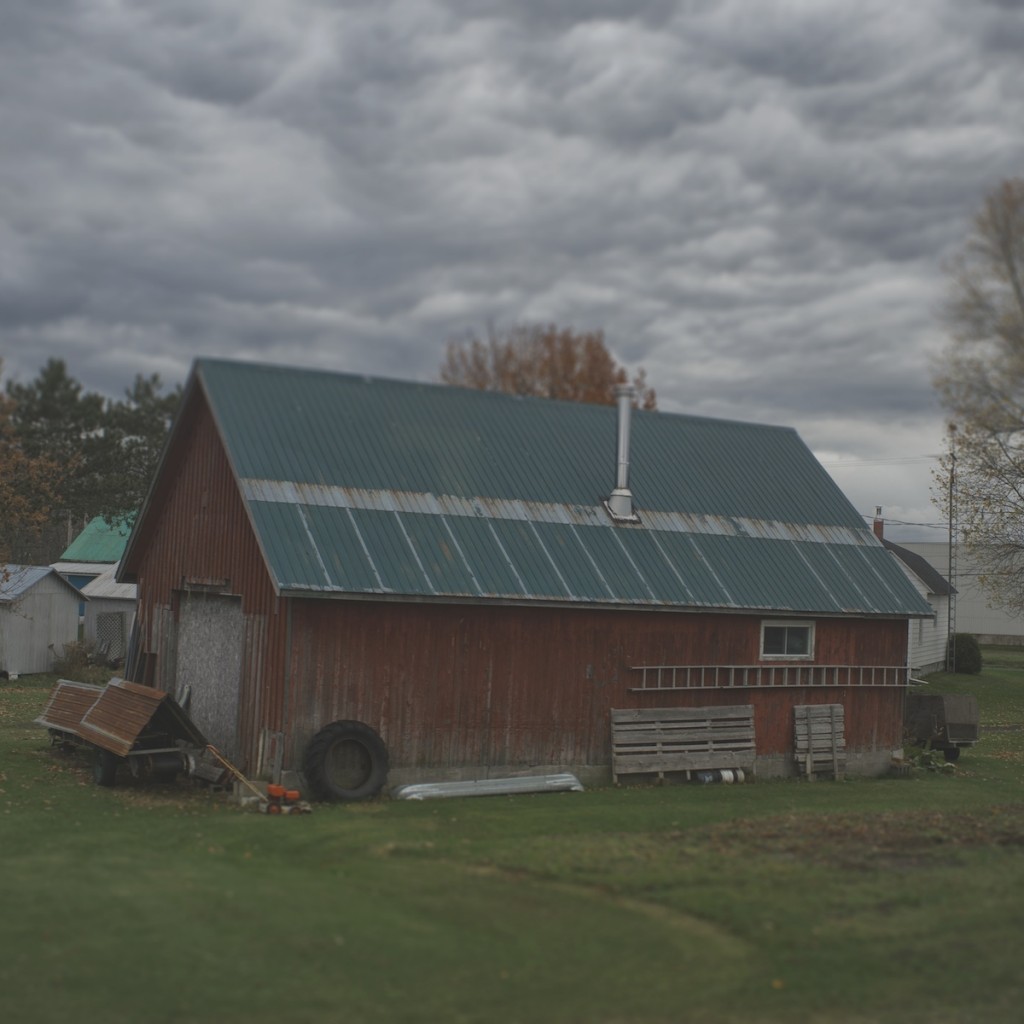 There is something about photographing from a window. You will always be surprised at the result.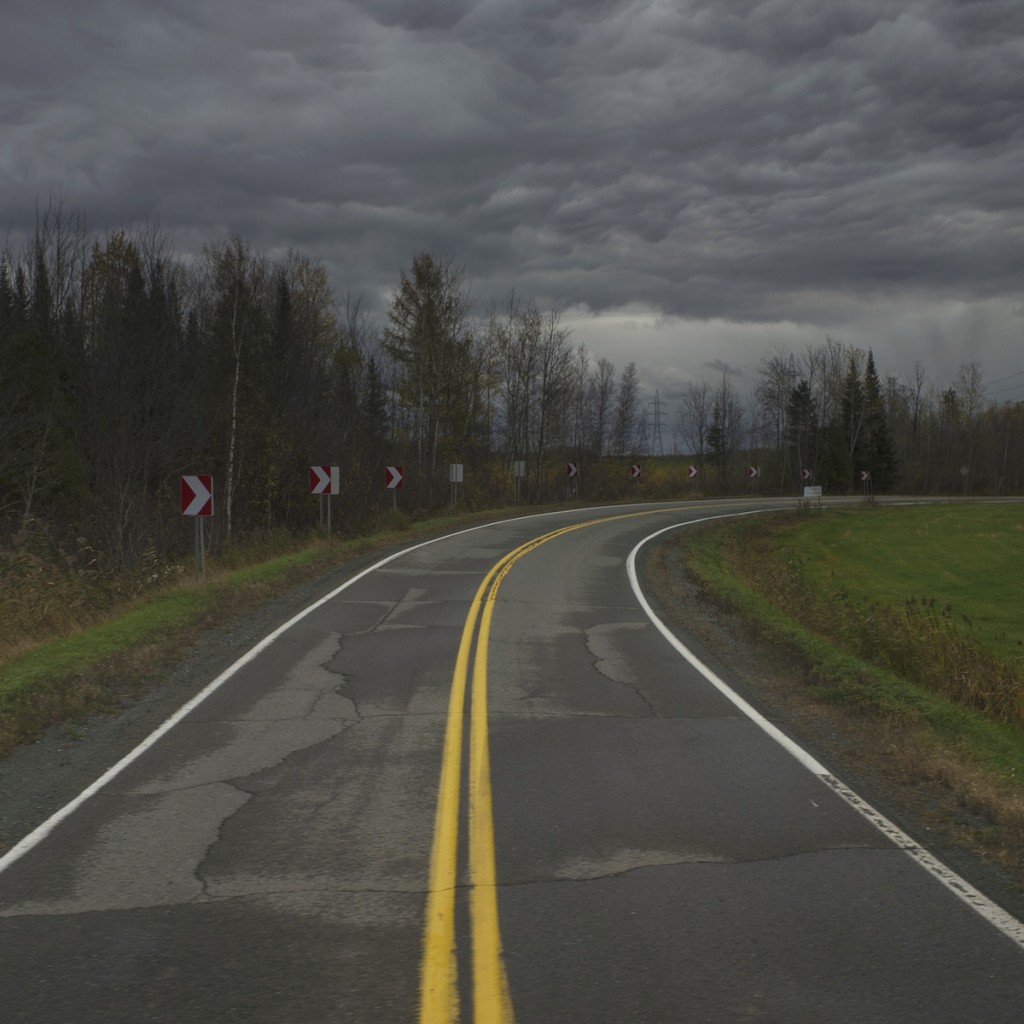 Hazy cold rain fell.  It was still beautiful.  The rural country side was beautiful.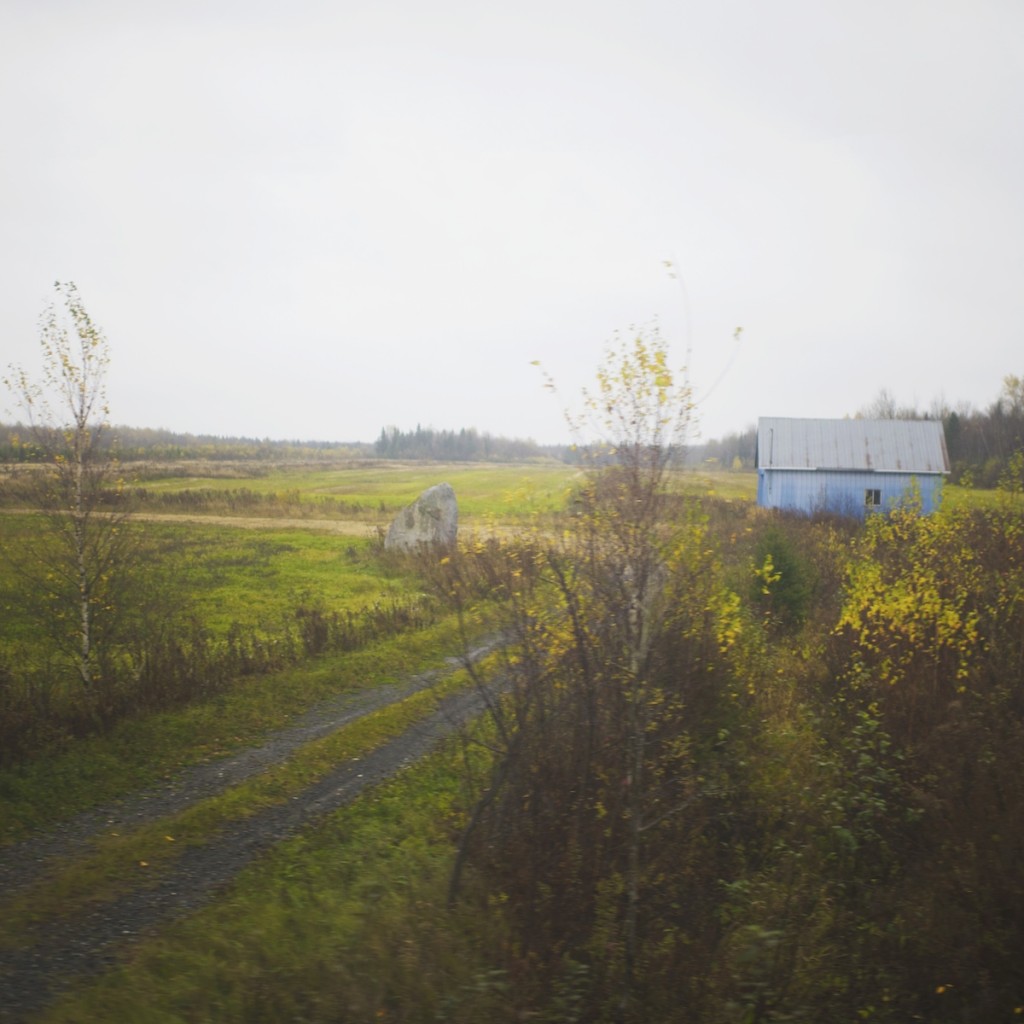 The train and storm were moving quickly.  Every minute was changing.