Denny's, The 99 Cent Store and Searching for Chocolate Covered Marshamallows.
Mom wanted to go to see Aunt Ann this afternoon.  Aunt Ann lives in La Mesa so we took the car east bound and headed out for lunch.
We ended up on in a pretty little spot run by nuns called the Little Flower Haven and its a retirement home that Aunt Ann was lucky enough to get into.
Its quite a lovely place with a  beautiful chapel, lots of nice garden and great looking cafe.  Although Ann say's if you don't like Spanish food than you won't like the cafe because that is all they serve.  (We checked the menu and they only served Mexican food once a week so Ann may have been exaggerating.
The chapel is small and beautiful at the Little Flower Haven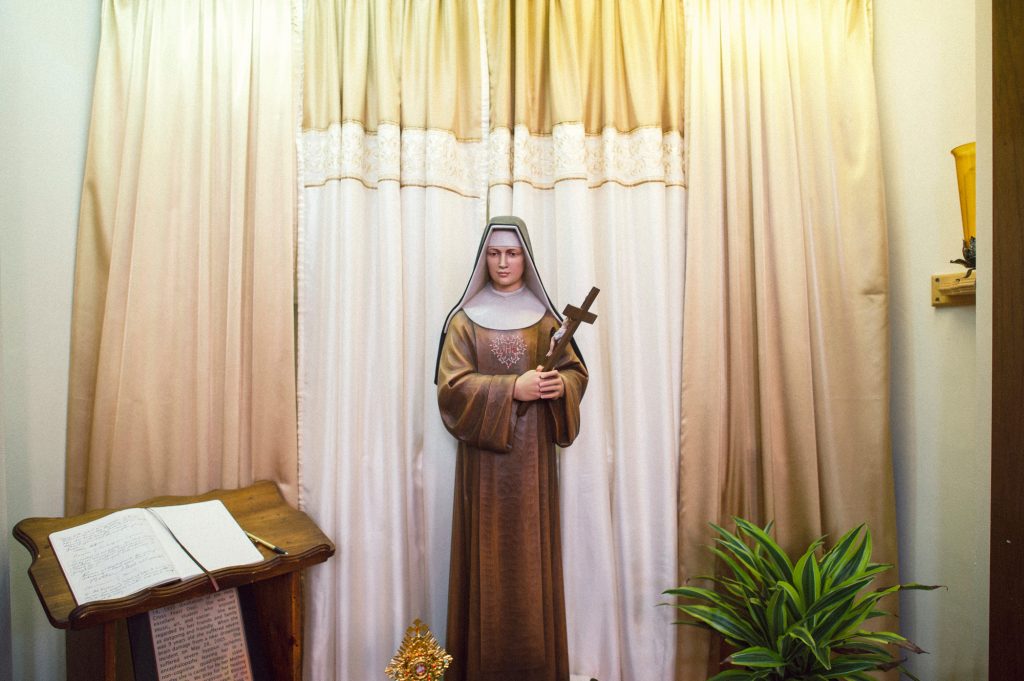 Ann was just about to sit down for lunch when we hijacked her and took her out.  I asked her what her favorite restaurant in the world was and she said "Dennys", so we headed over.  As we walked inside, Ann pointed to a sign and said, "Look it there, there is some free stuff here".  And she was right – free WIFI (for every purchase over $7.99).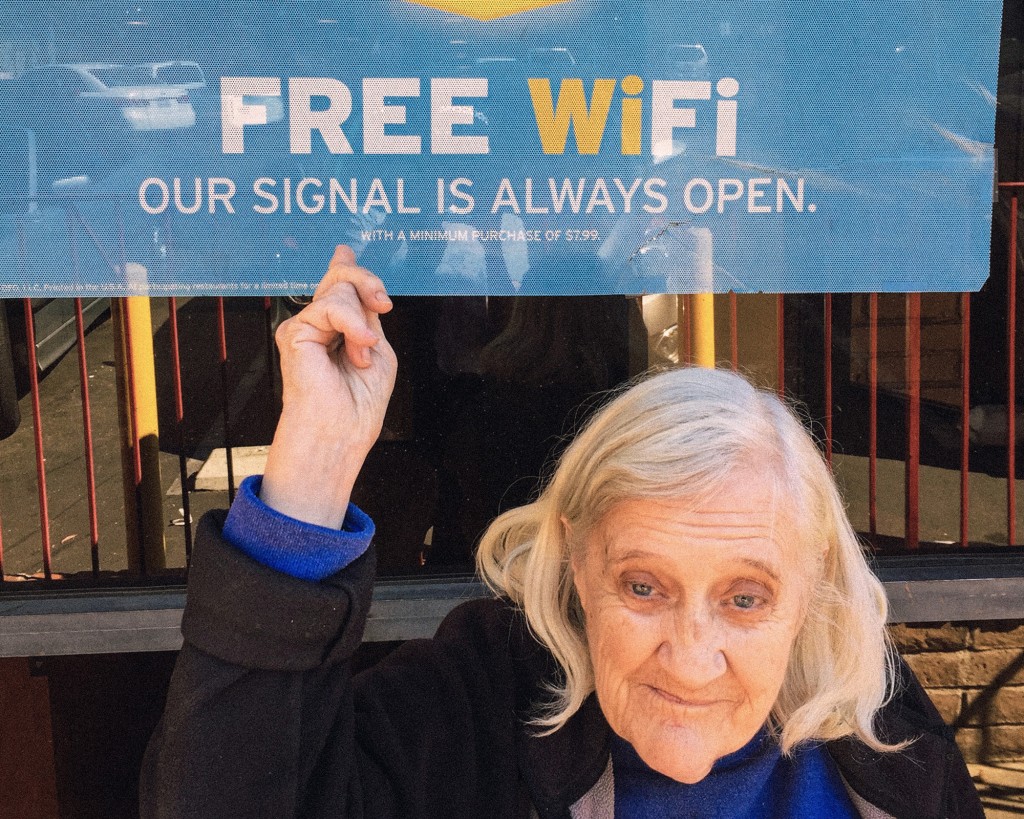 At lunch, we got on the subject of her favorite place to shop and Aunt Ann informed us the best store in the world is "The 99 Cent Store".  She has some very high standards in shopping.
We headed over the the store and she only wanted 1 thing – marshmallows with chocolate on them.  It turned out to be a very hard task but we eventually found some cookies that suit her taste.
While we were standing in line, I asked her if I could buy her a heart shaped balloon for Valentines, to which she replied, "No, but get one for yourself" as if going to the 99 cent store and buying a heart shaped balloon for oneself was a perfectly natural thing to do.
Ann stands in the aisle of 99 cent Jesus candles.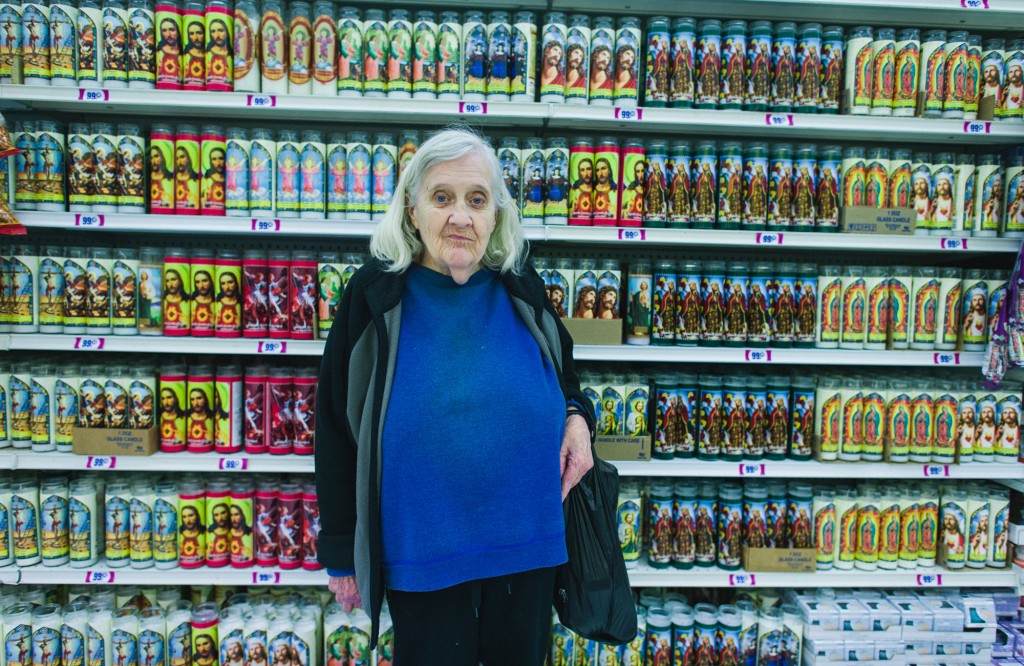 Well we had a fun day with some laughs.  Its amazing how similar to our dad she is with the same expressions and wacky way of thinking.  But she is sharp as  a tack I will say.
As we left, I gave her a book and we bid her a fond adiue.