Vietnam Day 4 – Cooking for the nuns
Today we went out for a fun trip to a very old convent.  The Convent called Camion (well I am not sure of the spelling of the name of the convent actually since that is what it sounds like in Vietnamese.  This is my second trip to the convent and boy have they done a wonderful job in restoring the church, the classrooms and the nuns sleeping quarters in the last year since I have been here.  The convent was originally built back in 1844 (over 150 years ago) and you can imagine at that time Vietnam was a very different place – probably very influenced by the french.  Well if you look at the architecture and the grounds it is easy to tell that it does in fact look like something right out of France – even the French streetlights that adorn the walkway to the church. It is just a beautiful place.  The sky was nice and blue this day, which was not the case when I was here before.  I came during the rainy season and it was pouring rain when we visited last time.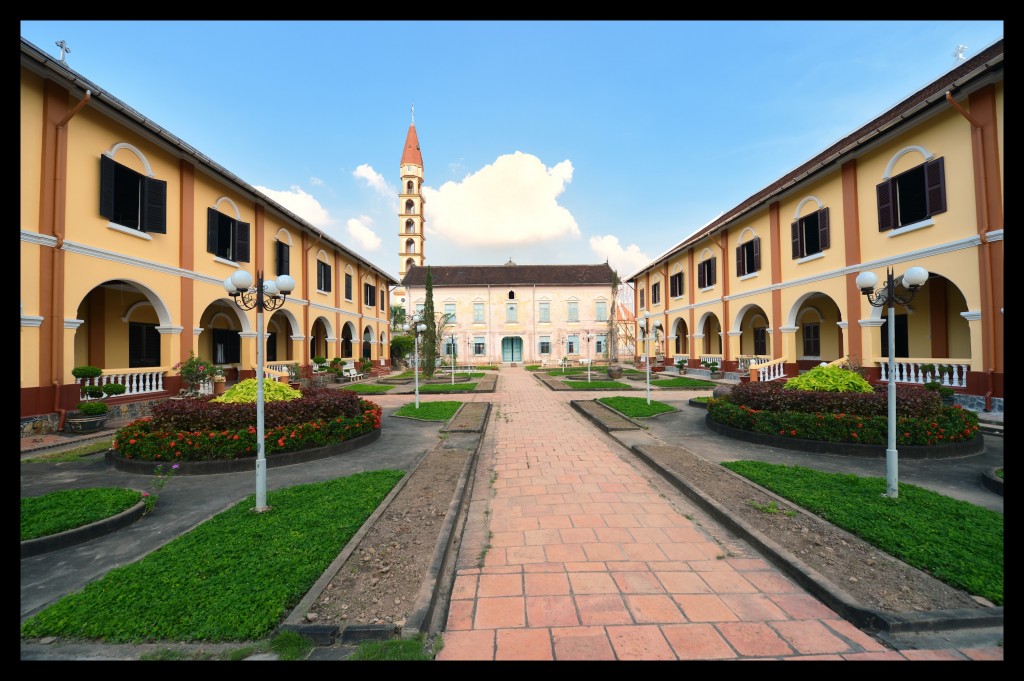 The grounds of the convent are kept immaculate.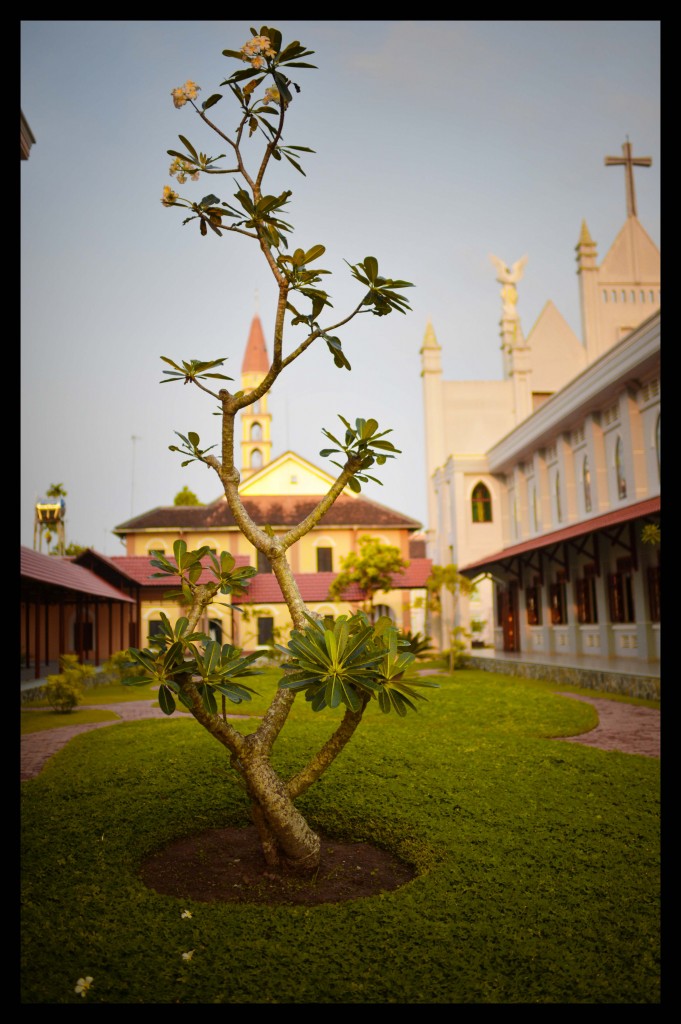 The reason why we came to the convent this particular time was to visit the elderly retired nuns and Tu and her family cooked for all of the nuns.  What they cooked was a traditional Vietnamese soup called Gao (Jow) which is basically a very boiled and tasty rice soup that has bits of pork and chicken.  It is very tender on the stomach but very tasty too and it was perfect for the elderly nuns who had special diets which means that they cannot eat anything to harsh.  The soup was so good and all of the nuns said it tasted excellent.
This is a picture of one of the very kind nuns.  She was in her room when she noticed that we were taking pictures and she came out and wanted a picture of herself too.  She is over 90 years old but you would not know it because she was so energetic and happy.  Well in fact all of the nuns here were so happy and so positive.  They live a very good life.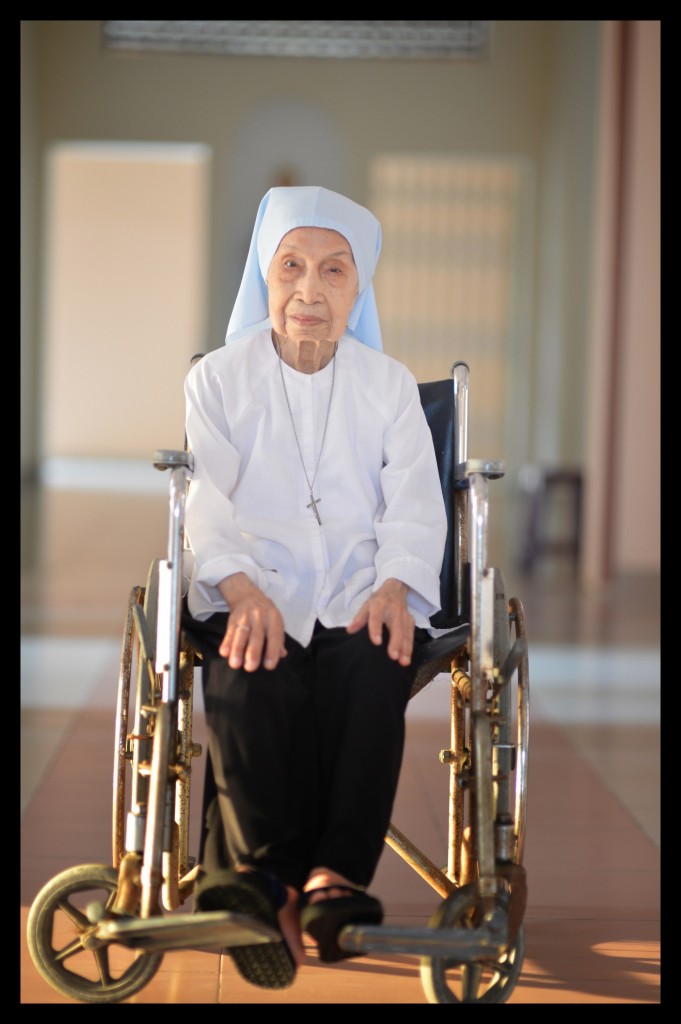 These two nuns are sisters.  One of them was very sick and could not get up to go to dinner, but her sisters sits by her bed all the time and takes care of her.  How nice to have a sister that would always be there for you.  She was sick but she was full of smiles when the camera came out.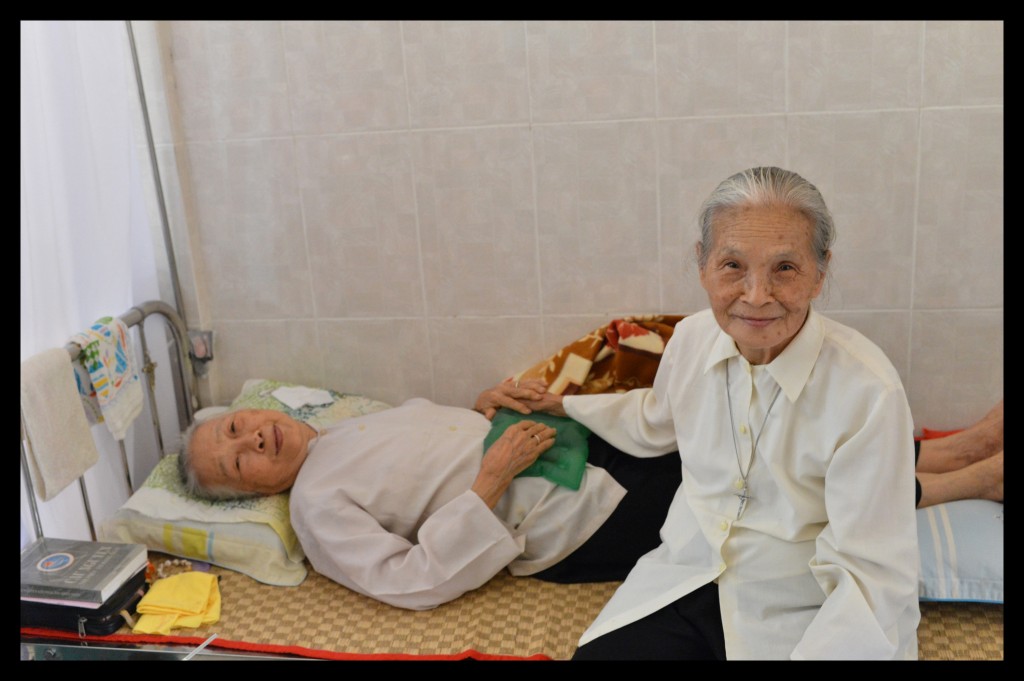 This nun had the kindest eyes and nicest smile.  You could see how happy she was in her eyes.  She was giggling when we said to take some pictures of her and she said to me after she saw the picture, "I am very pretty but I do not have anyone to take pictures of me".  Well she certainly had a warm heart and a kind disposition.  She was 94 years old but was many years younger in her heart and how she looked.  She was walking around with us everywhere and always telling us things about the convent.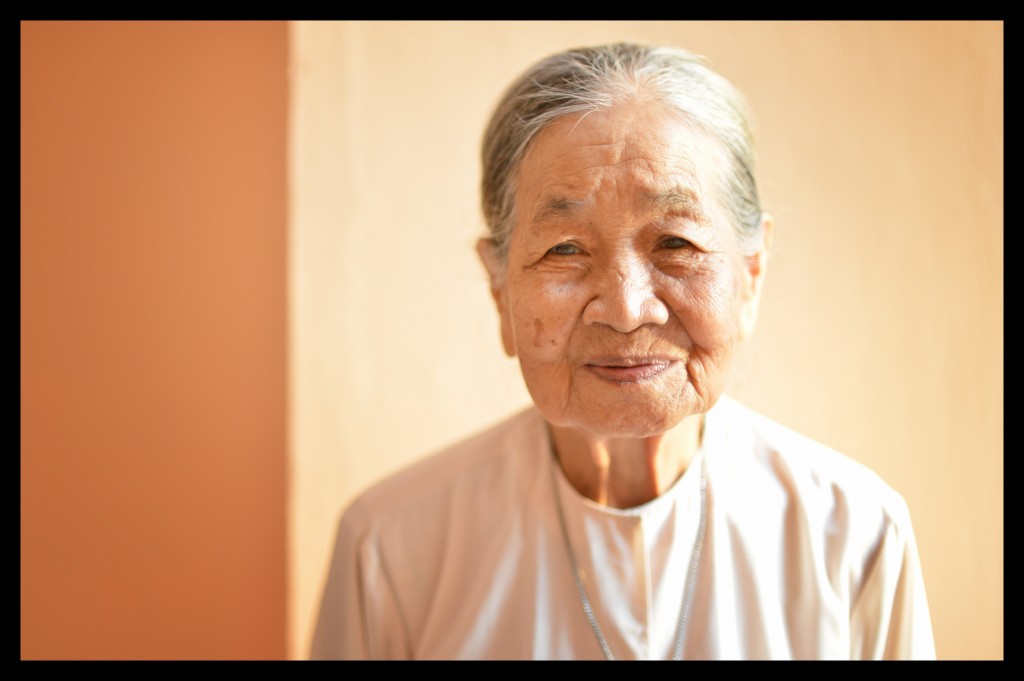 Another sweet nun.  She was the one that was taking care of her sister. Another warm smile.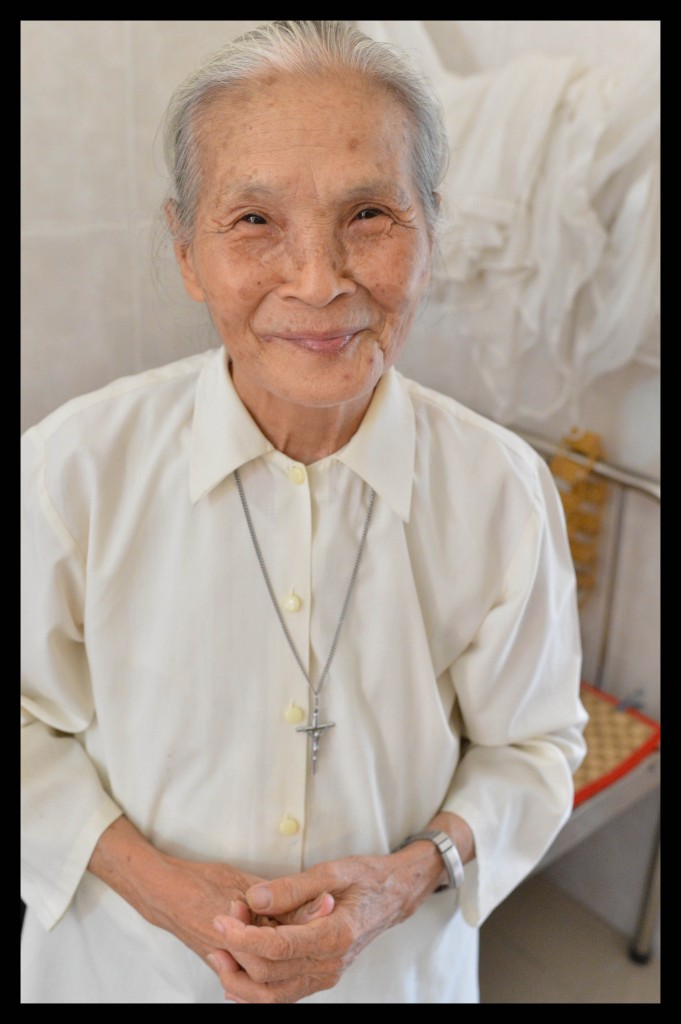 Before we left we got all of them together and took a group shot.  Look at how funny and great they were. I told them to raise up their arms and cheer.  When they did, I snapped the picture.  It came out great and shows just how happy and full of life they are.  Another great day in Vietnam.