Day 9 Vietnam – Cambodian Temples.
Tu's dad said, "lets get in the car and go see some temples" so we did. And it was a long drive from Vinh Long in the South of Vietnam.  The region was Tra Vinh and little did I know at the time but the place (which has virtually no tourism) turned out to have some of the most beautiful and interesting temples I have ever seen.
The area of Tra Vinh is about 50% Khmer and 50% Vietnamese.  When you come here you are virtually alone with no other tourist free to explore some of the most beautiful and awe inspiring temples in the world. It is a true hidden secret.  There are 300 temples approximately in the area but we only had a chance to visit about 4 of them.
The most beautiful of all the temples we visited this day.  We were there at dusk and there were thousands of White Cranes flying around the temple getting ready to roost in the trees.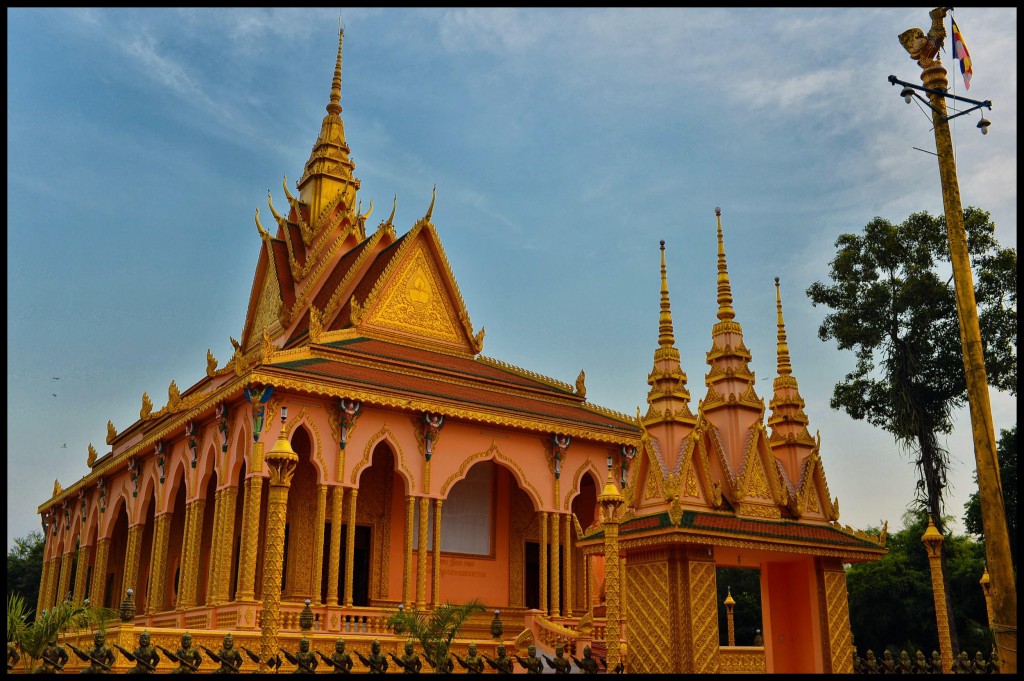 A picture window.  Out through one temple window and looking on to another.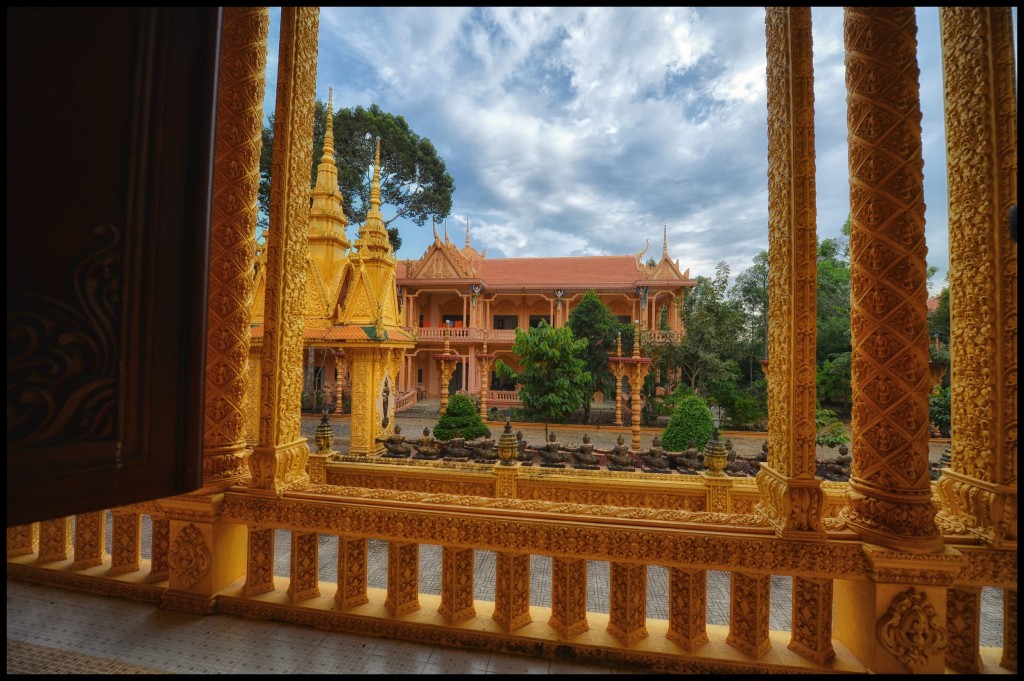 Khmer monks are expert craftsman and they carve intricate animal statues from wood.  The work they do is extraordinary and beautiful.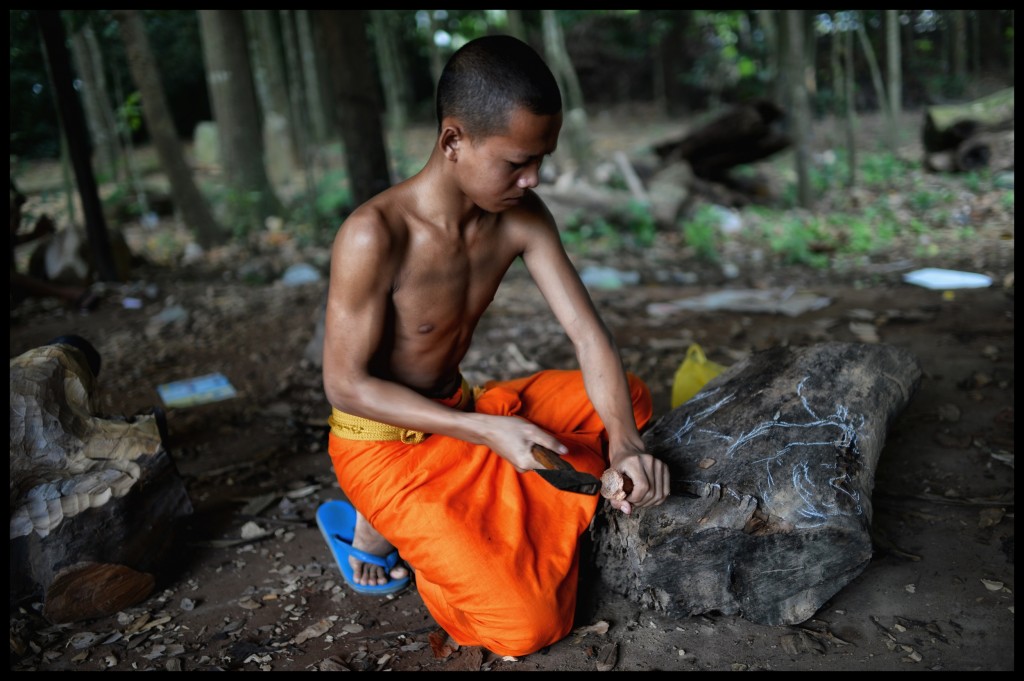 Khmer live very poorly.  What little money they do save they send to the temples. The temples are among the most beautiful in the world because they give so much money to keep them up.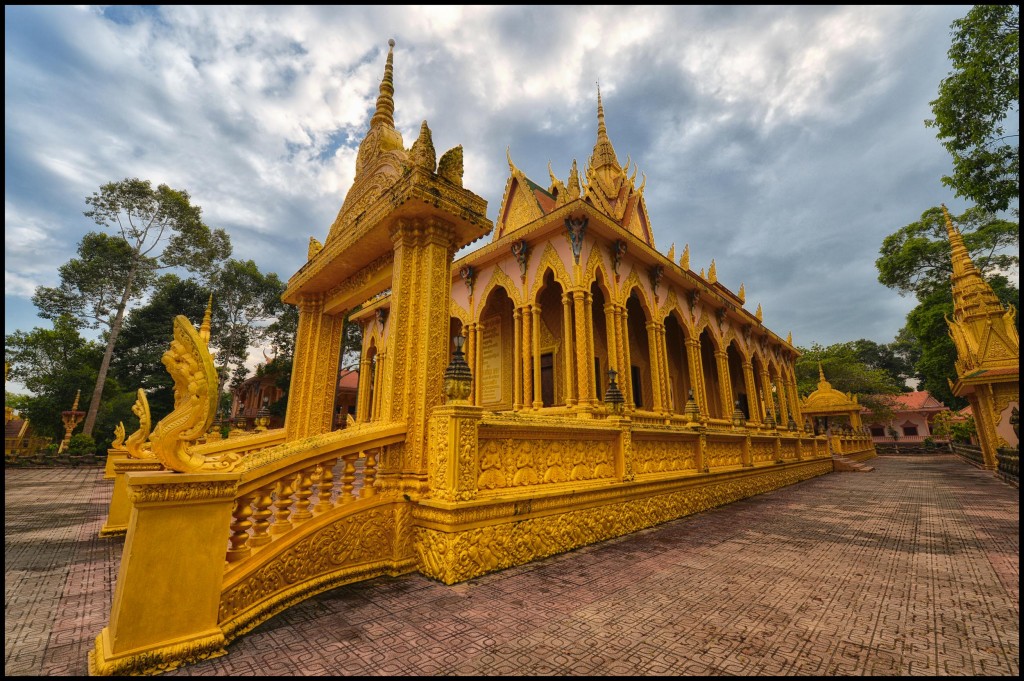 The first temple we visited and the most popular in the region.  The temple was so intricately designed and beautiful, and peaceful.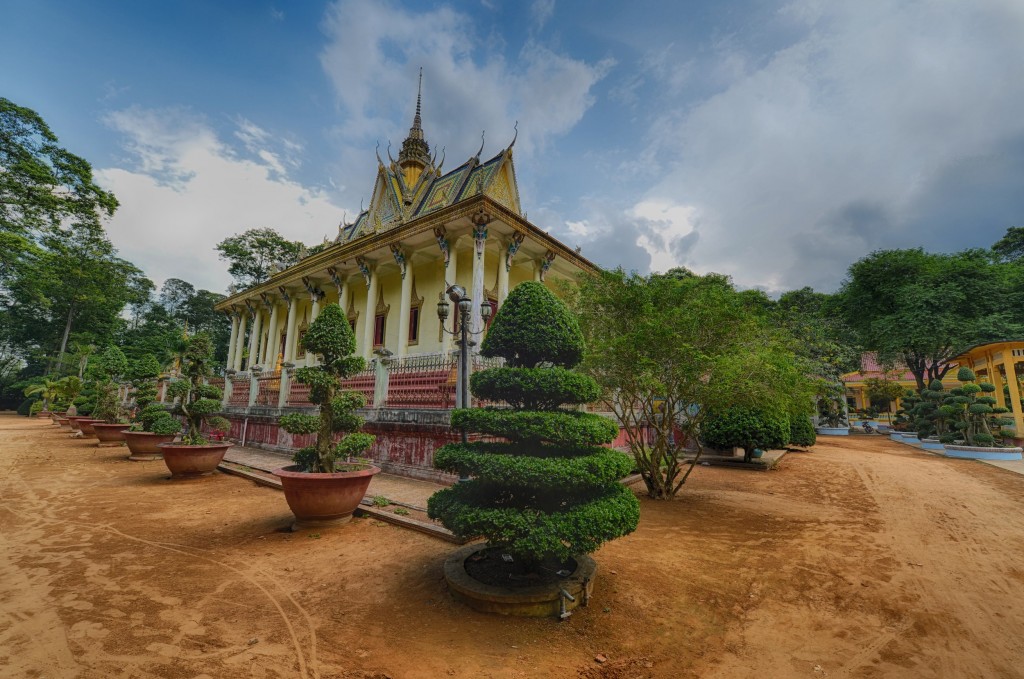 Most Khmer Temples are protected by warriors like this.  The warriors must ward off the evil spirits and protect the temple.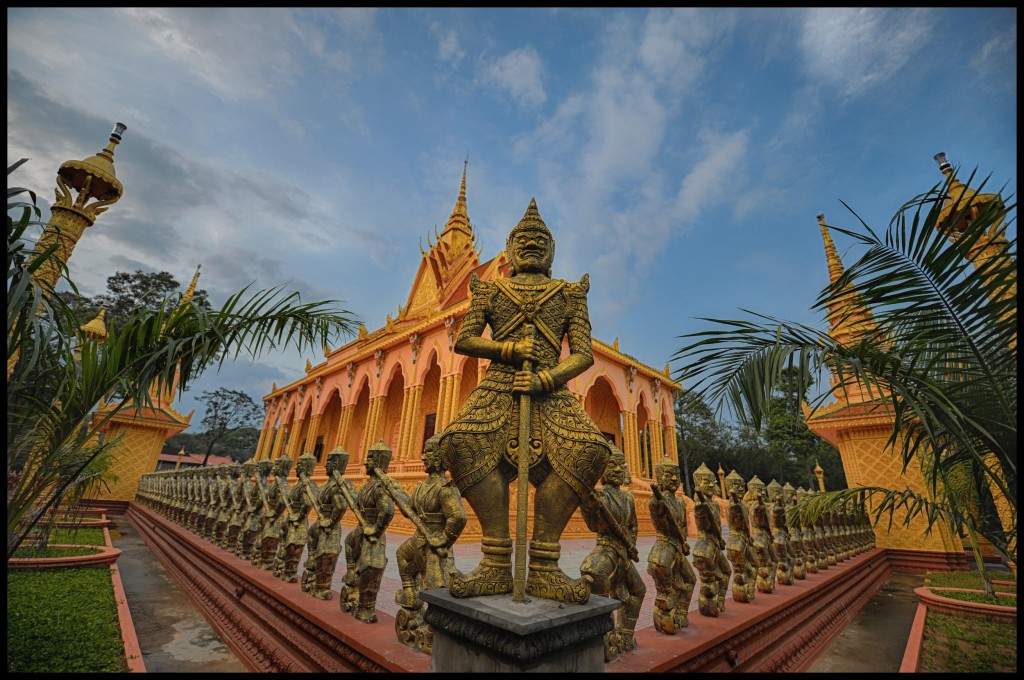 This picture makes the building look deceptively small.  But it is very large and the golden monk asleep on top of it is very big.  This was an extraordinary site to behold.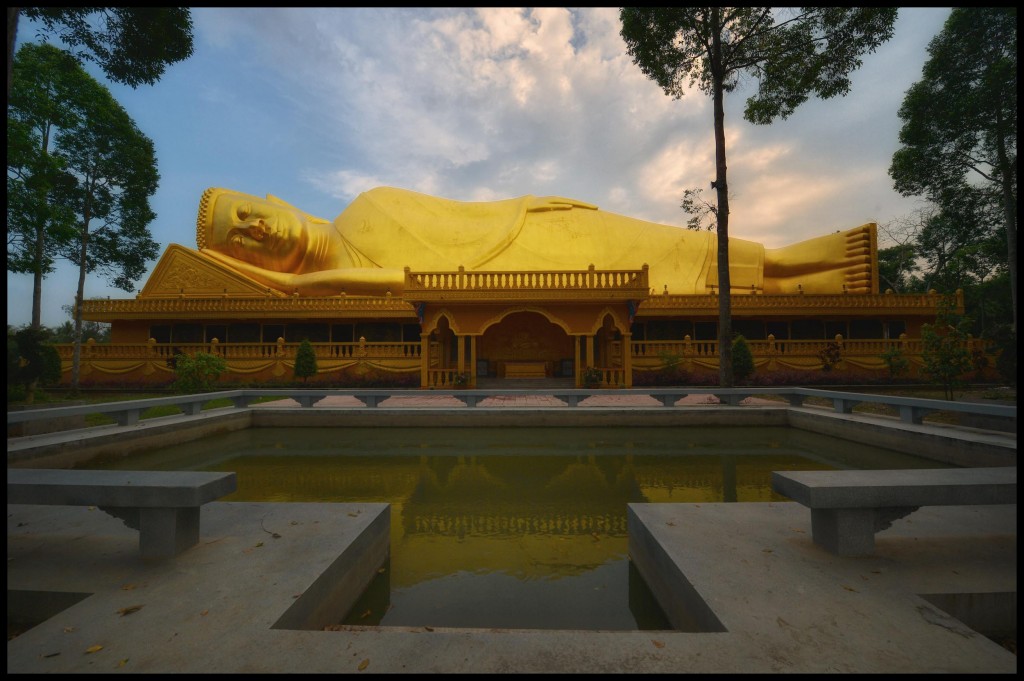 The golden pagoda's look even more beautiful as the sunset glows on them.  Giant white cranes were circling this pagoda which was very remote.  Now this was an amazing place.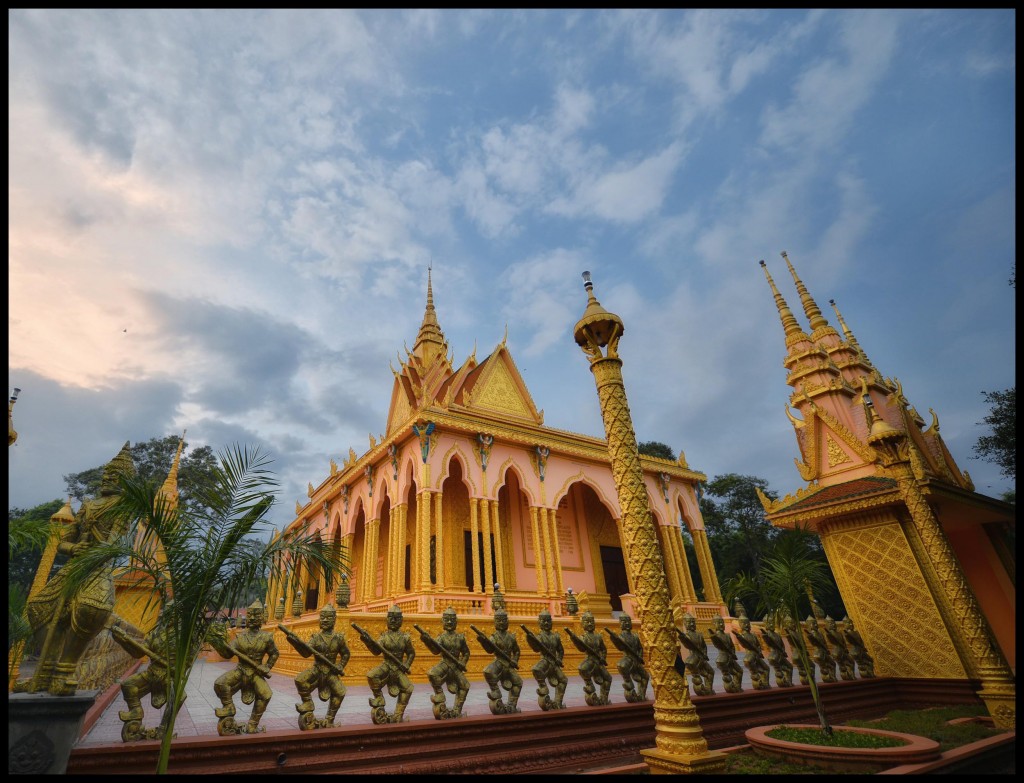 Dinh Thu is owned by the richest man in Vietnam.  This is his house which looks like a palace.His name is reportedly Tran Be and he made his money by monopolizing the Dragon Fruit industry in Vietnam and other investment such as banks, real estate and hospitals.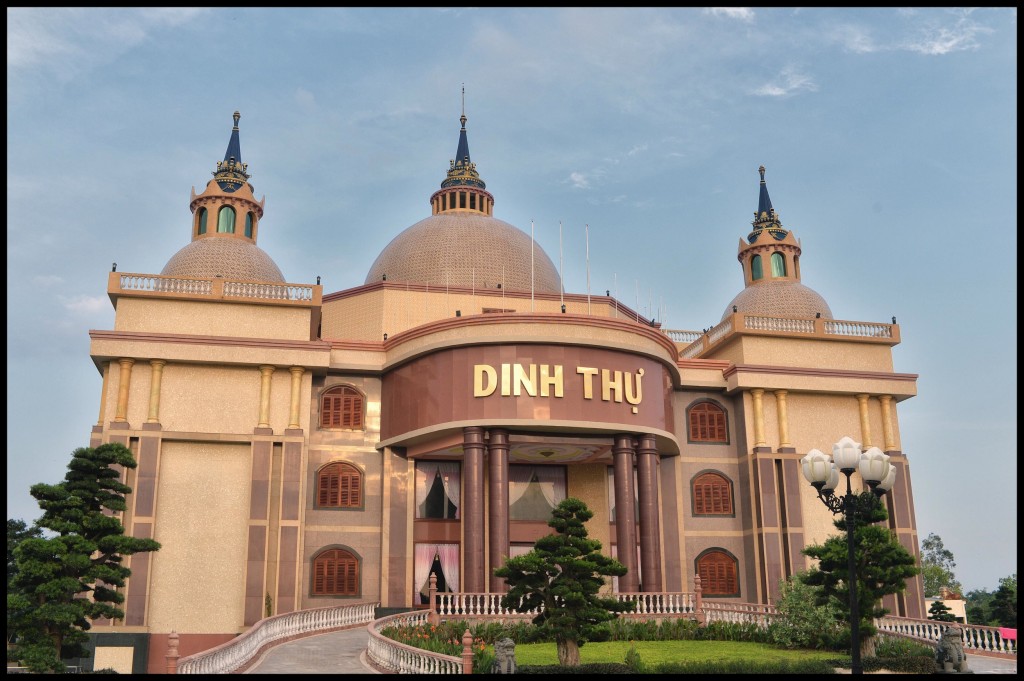 Tu and I in front of this massive and beautiful palace.  It is surrounded by thousands of imported Banzai trees each reported worth $100,000 USD.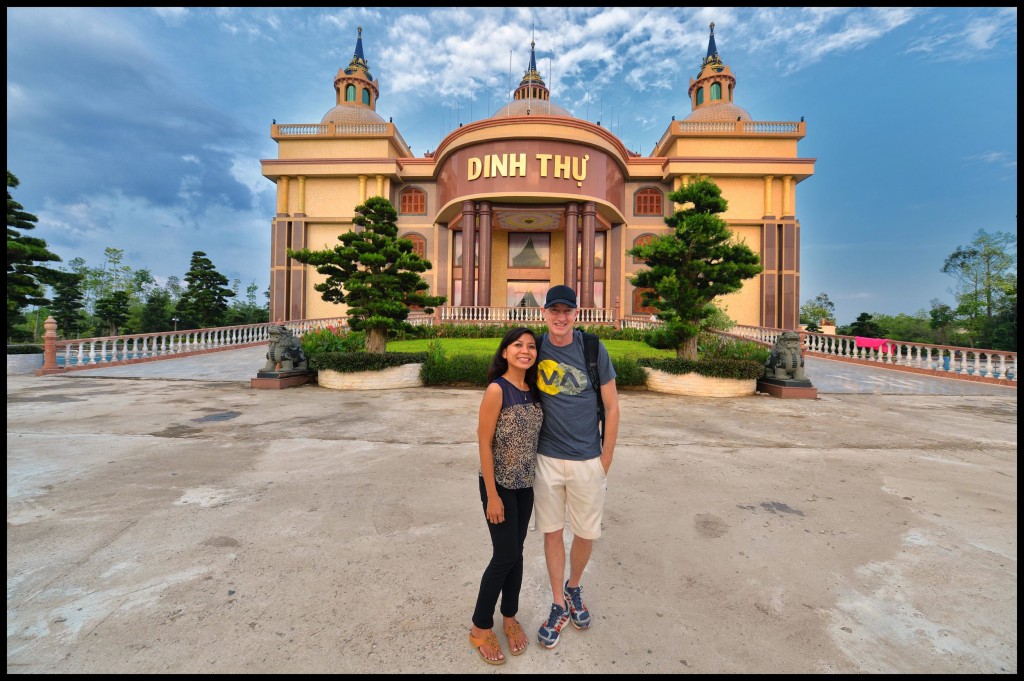 Right outside this massive palace a farm girl rides her simple bike to pick up food at the market.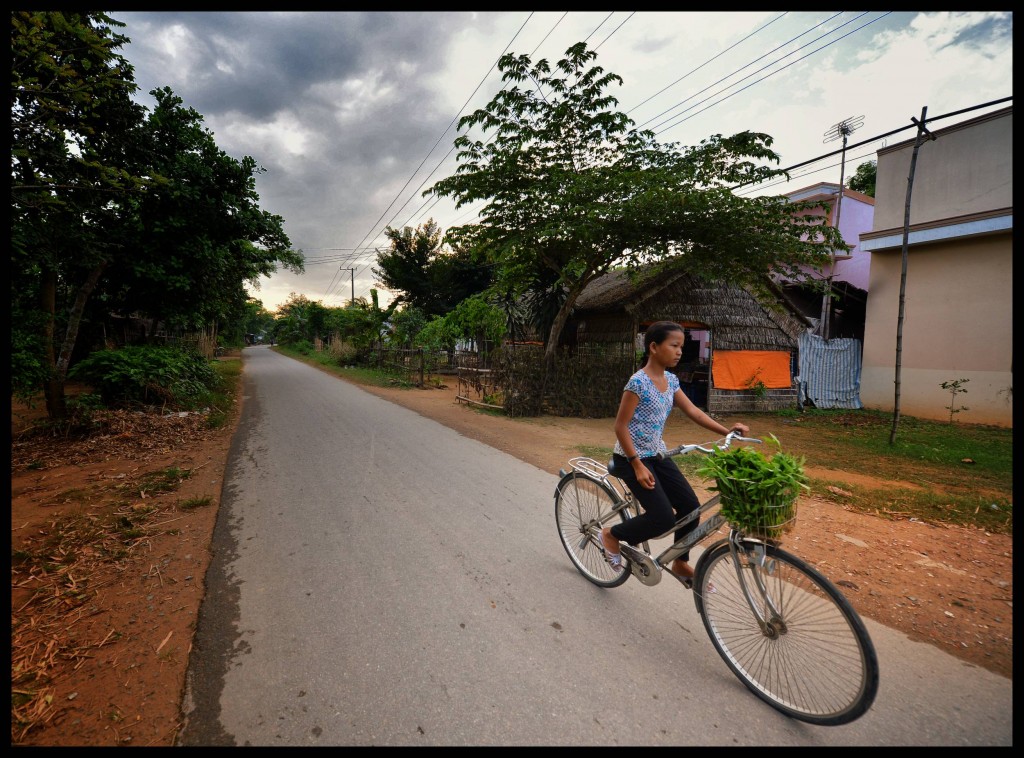 Inside the pagoda's the beauty of the temples is almost unbelievable.  What is even more extraordinary is that there was no one in any of the temples.  Anywhere else in the world these places would be packed with tourist.
 Khmer girls using an old ancient clothes washing machine I presume.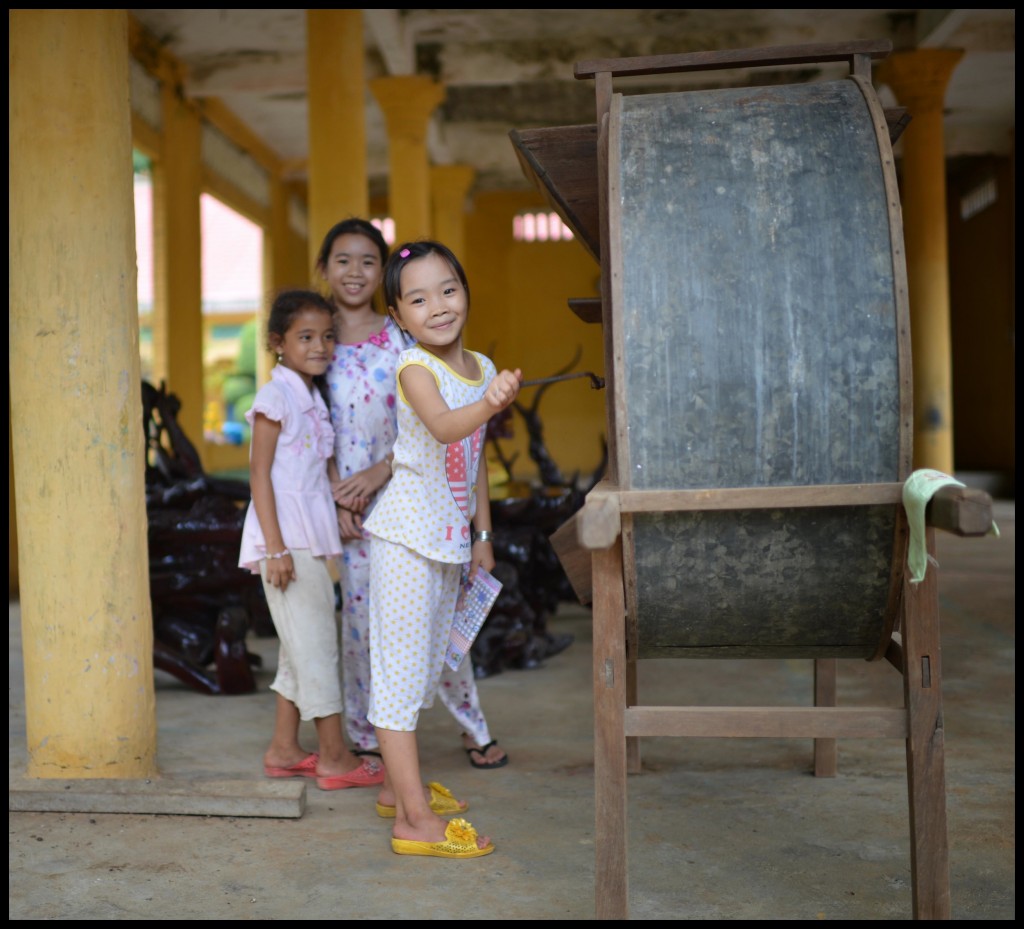 Monks exited this temple, one by one carrying candles.  I watched them as they came out.  They gave me stern looks so maybe I was not supposed to be photographing them.