Banh Mi
Banh mi which is pronounced pretty much the way it looks (Ban Me) is Vietnamese for bread.  But Banh Mi in Vietnam most often means a typical french style baguette which was introduced to Vietnam by the French during the colonial period.  There are so many excellent tasting Vietnamese dishes that are very influenced by the French but Banh Mi is by far one of the most original and delicious takes on Vietnamese food that you can find.
In Vietnam, Banh Mi stands are everywhere. Freshly baked crunchy baquettes are filled with freshly grilled pork, beef, chicken and crunchy vegetables.  What makes the sandwiches unique is the flavor and the fact that they put hot peppers in the sandwiches.  Imagine fresh crusty french bread with grilled meat and crunchy vegetables.  It is a classic combination of french food (the baguette) with the Vietnamese twist (cilantro, peppers and fresh marinated carrots and vegetables)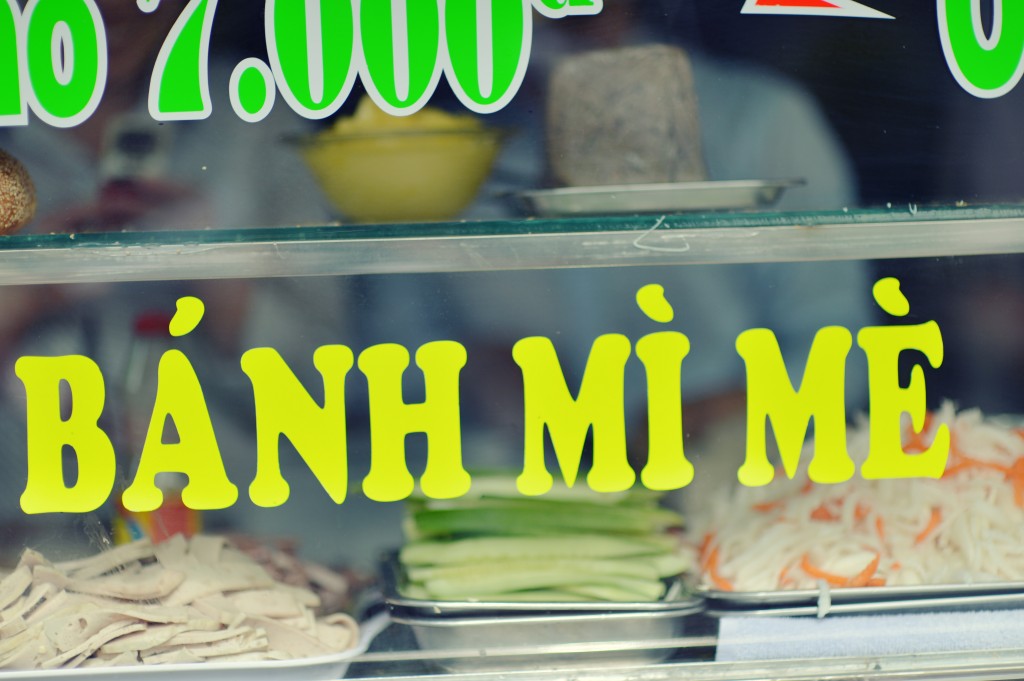 To start with Banh Mi you need to make foot long baguettes. These baguettes were cheap in Vietnam.  You could buy one for about 10 cents.  You could also buy special recipe Banh Mi which are covered in sesame seeds and a sweet glaze.  They were like slightly sweet donuts or sweet bread.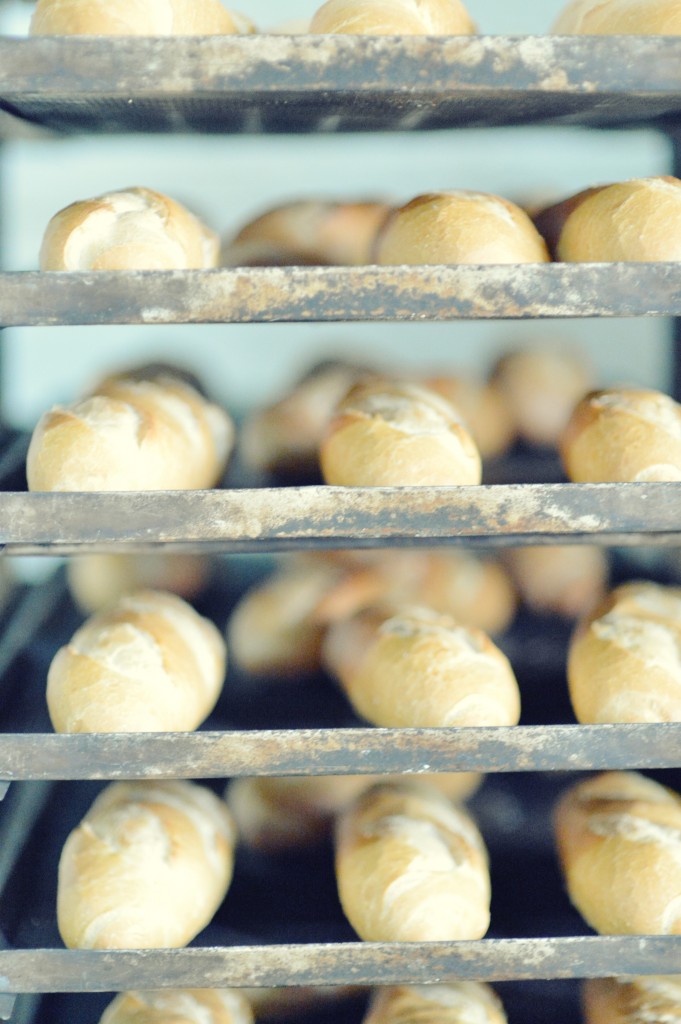 Once the freshly baked bread is prepared then the delicious meets are created. The lady below prepares freshly grilled pork kebabs over an open flame. The ground pork is flavored with Vietnamese spices and then grilled over flame until they are browned and deliciously awesome.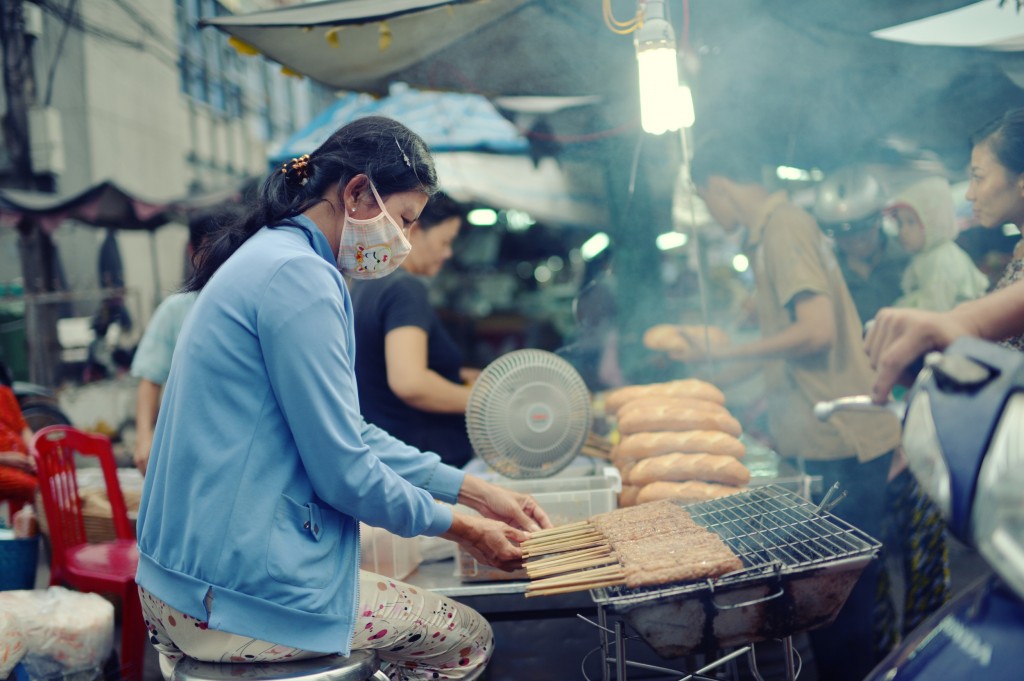 As the flames shoot up and grill the meats the wonderful smell starts to attract hungry people, and other photographers.  This Japanese photographer saw what was happening and quickly came over to see what was being grilled.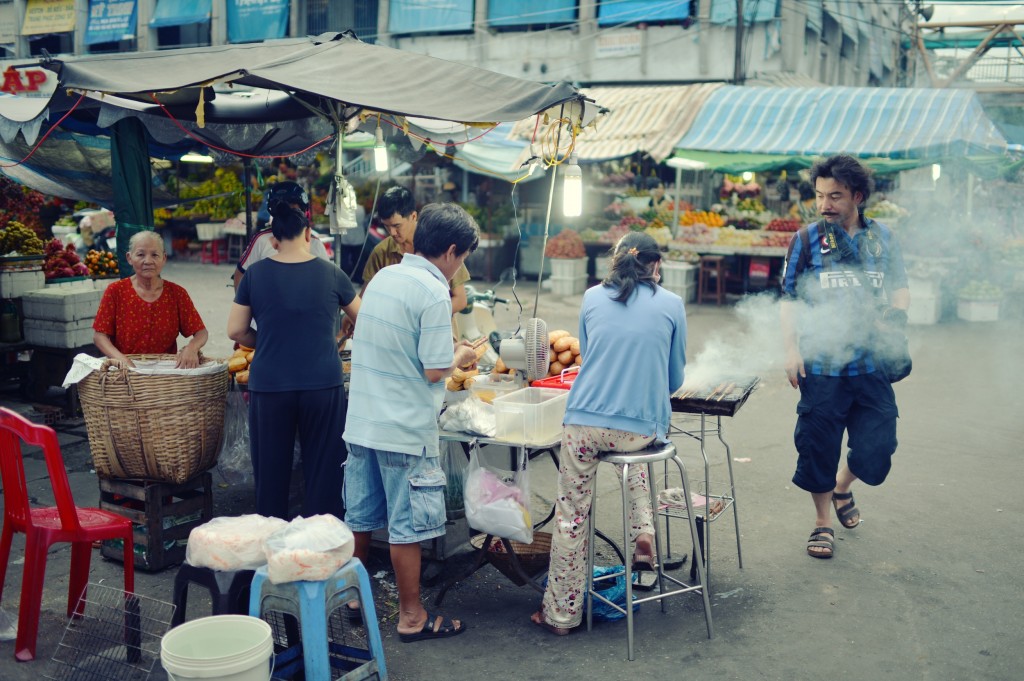 Banh Mi are completely your own creation.  You are presented with a wonderful variety of special and fresh ingredients and you tell the lady what you want on the sandwich.  For my sandwich I kept it very simple – just meet a few vegetables.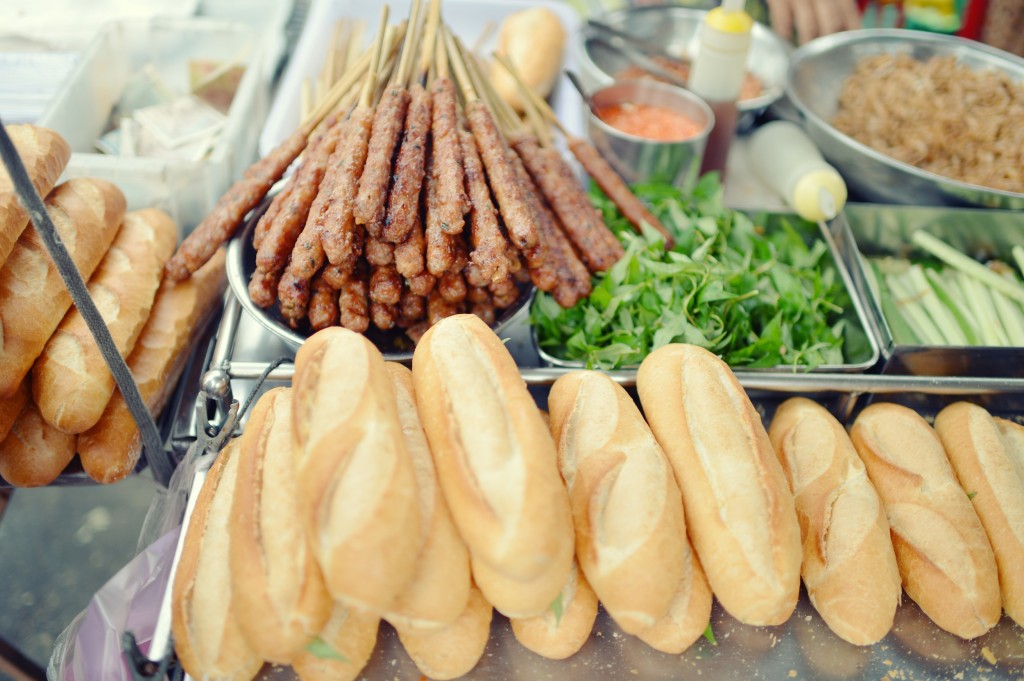 The Banh Mi Lady whisk off the freshly grilled pork kebab onto the fresh bread.  When they finish assembling the sandwich they cut it in half and usually wrap it in paper.  This lady wrapped the sandwich in some sort of office paper that had business writing on it.  They recycle everything here in Vietnam to save money.  I think this sandwich cost about 50 cents.  You could probably eat three delicious and nutritious meals a day in Vietnam for about a dollar.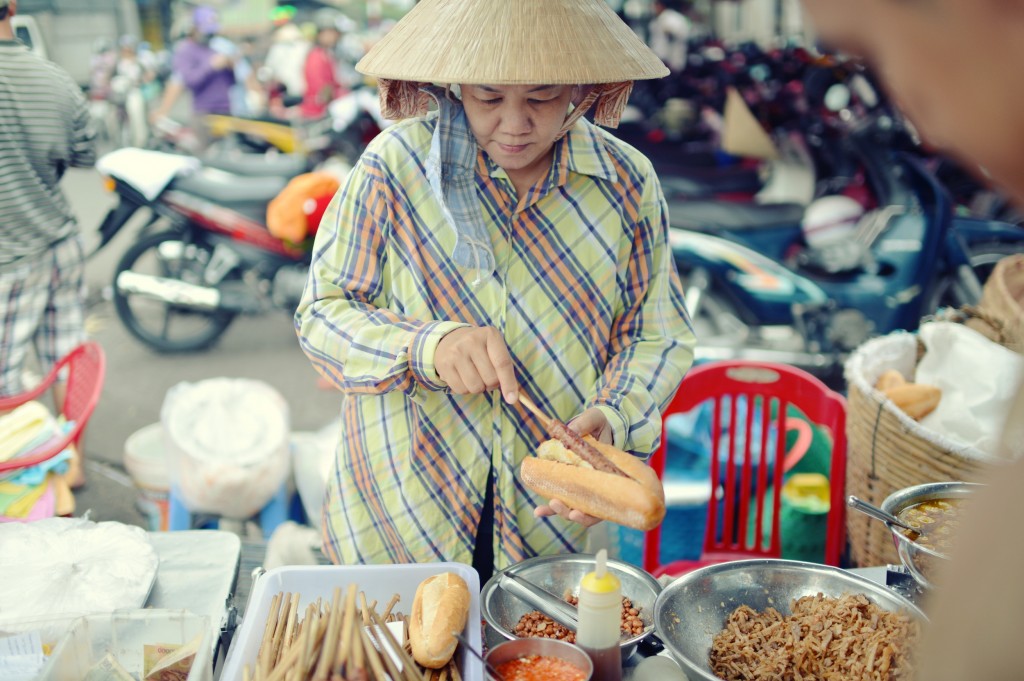 After having one, you will want to have another.  Tu headed back to get sandwiches for her family after having ours.  The Sandwiches are very light so you can usually eat two of them if you get extra hungry.  In San Diego we have great Banh Mi sandwiches. The best place to go is called K Sandwiches and it usually has a line out the door for people coming from all over San Diego.  They are attracted by the very cheap price of the sandwiches but also because everything on the sandwiches is fresh and crunchy.  You can check out K Sandwiches at http://www.ksandwiches.com/.  They come highly recommended by me and everyone else.