Unique Photography of Downtown Los Angeles
I've always wanted to do it, I just never had the chance.  My brother is a pilot on a Robinson 44 Helicopter and we had always talked of heading up from San Diego to Los Angeles to take some birds eye view shots of one of the coolest cities in the world – Los Angeles.
We waited for a clear day and that day just happened to fall on a very cold day.  It was 48 degrees in San Diego and to take the best photos from a helicopter you have to remove the doors.  The wind would whip in threw the aircraft so it promised to close to bone chilling for the two hour journey.
We removed the doors of the chopper. I put on 5 jackets and chose my weapon of choice.  My Nikon D4 and my super wide angle lens the Nikkor  14-24MM.  Shooting a wide angle lens out of the small door opening of a helicopter can be tricky because it would mean potentially capturing the blades from overhead in the shot and often the rails underneath.  Some cropping and careful composition would be needed.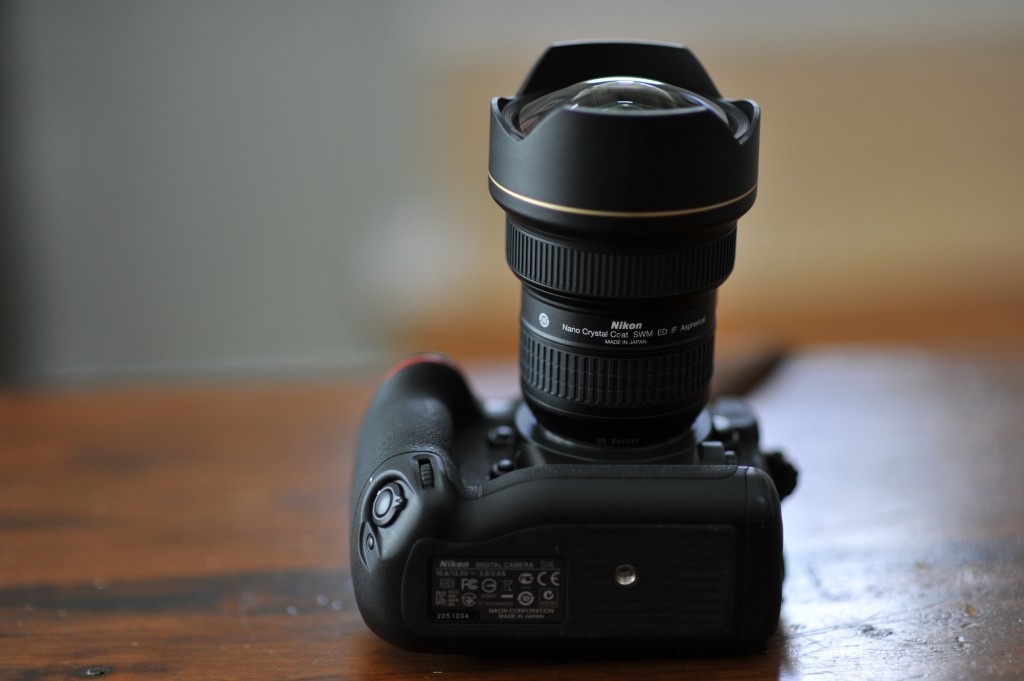 It took about 1 hour to head up the coast from San Diego to Los Angeles and when we got there it was well worth the trip.  The city looked awesome and we got some great bird eye views of the city.  Using such a wide angle let me get some super wide shots of the city and capture what was happening around the city as well.  The wide angle however makes us appear deceptively far from the city when in fact we were only about 200 feet above the helo-pad of the Bank of America building. When Bill would tilt the helicopter I was looking straight down the city only strapped in with a small seat belt. It was exhilarating and scary all at once.  Even Bill said afterwards that he was getting nervous being so close to those huge buildings.
You can check out all of the images at this link.   http://www.frankiefoto.com/Travel/Los-Angeles/27549755_zGrdsq
This is the shot of the city from the east looking towards the coast.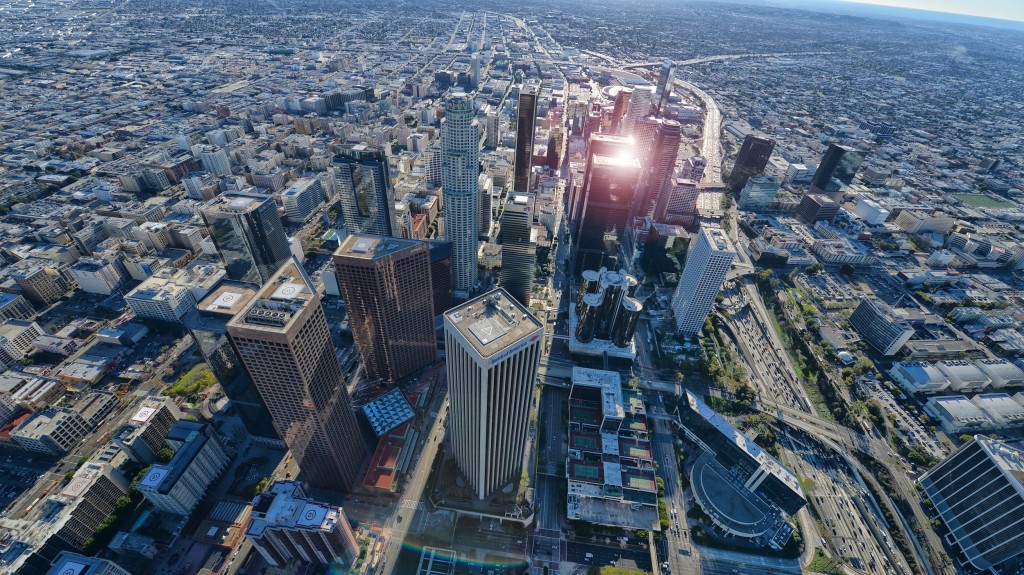 Los Angeles on Friday, you can see the traffic building.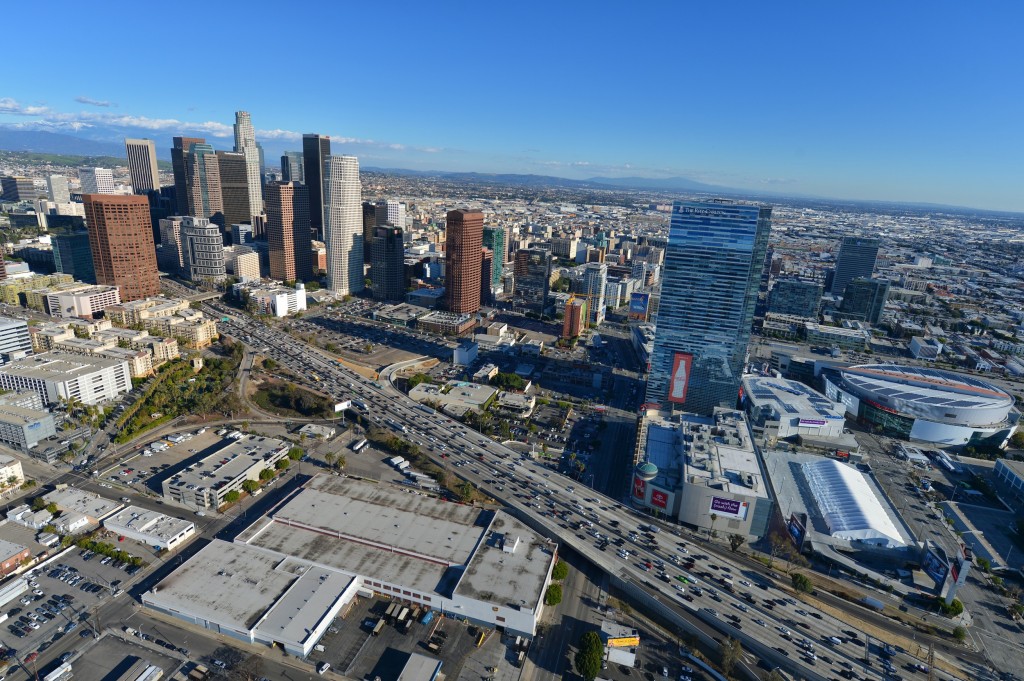 Los Angeles is actually a pretty small downtown compared to other major cities.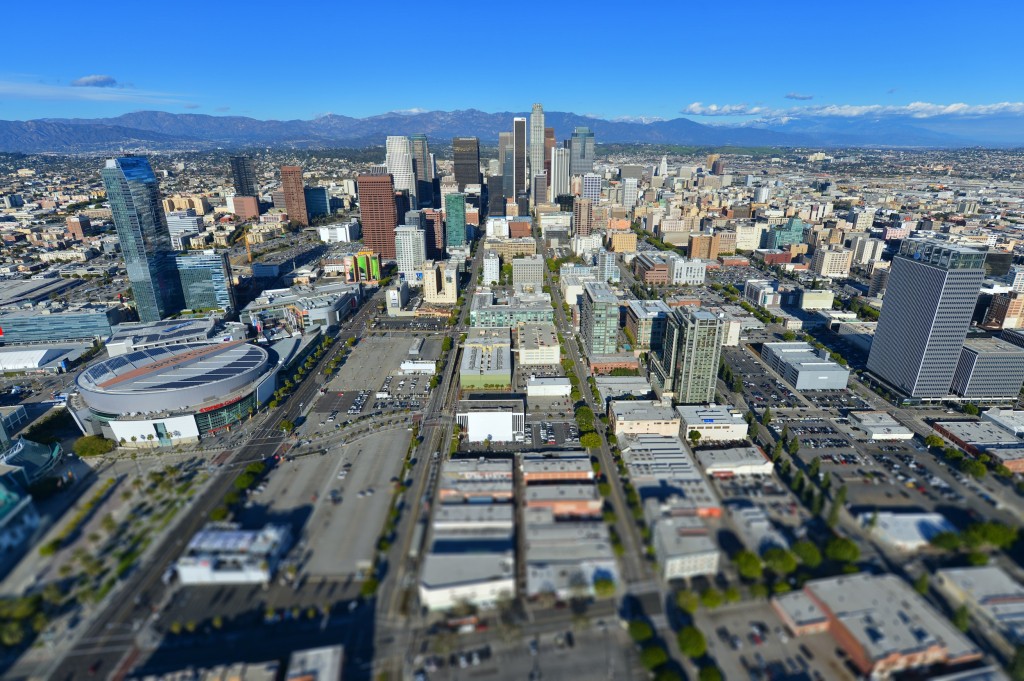 Miniature Los Angeles. Looks like a city of Legos.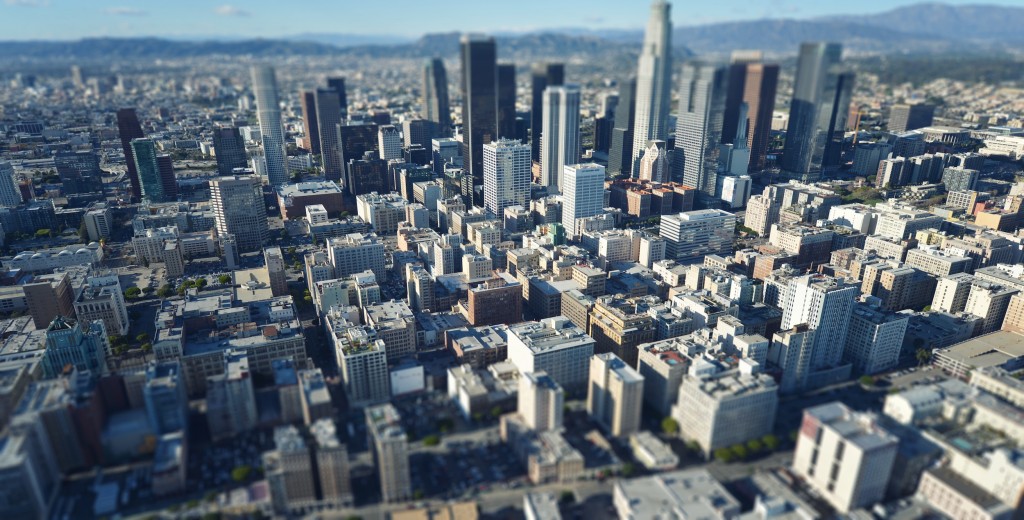 City Hall against the Los Angeles Skykline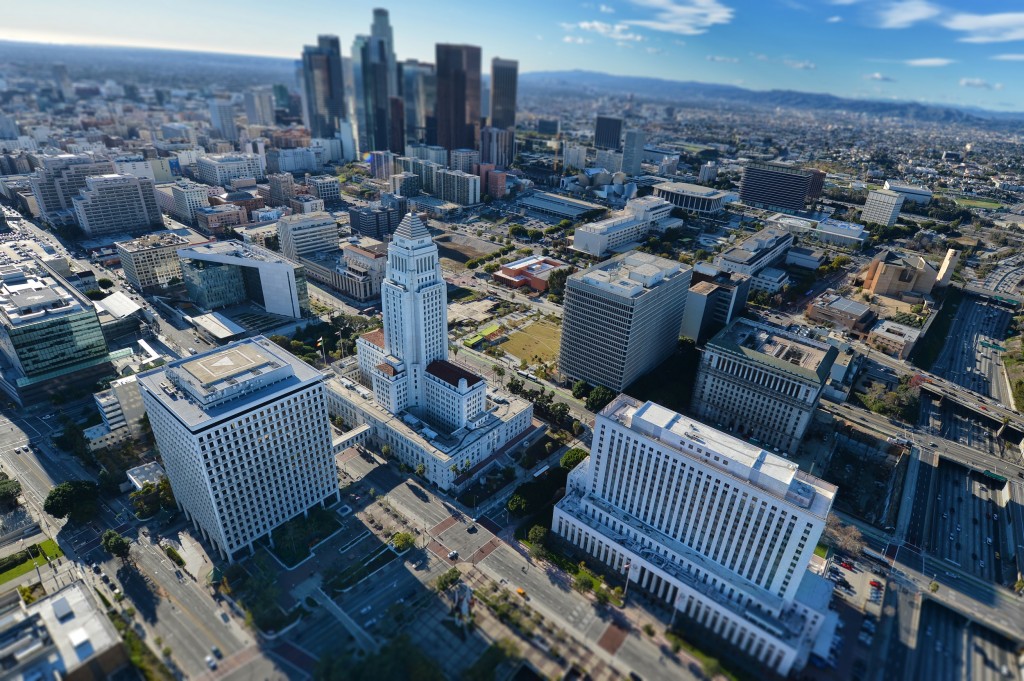 Cool downtown perspective.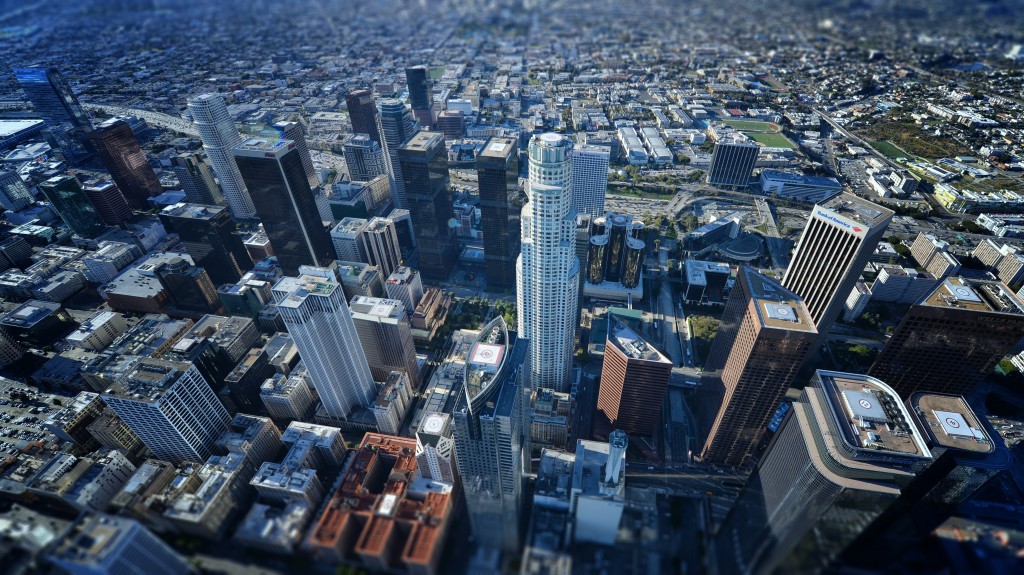 Some Black and Whites.