My SoCal Life
I love SoCal, particularly in the winter when the beach crowds are light but the weather is absolutely beautiful.  Here are some pretty shots of my front yard, right here at Windansea Beach in La Jolla.
Surfer – As caught through the palms of the surf shack. Blue skies above.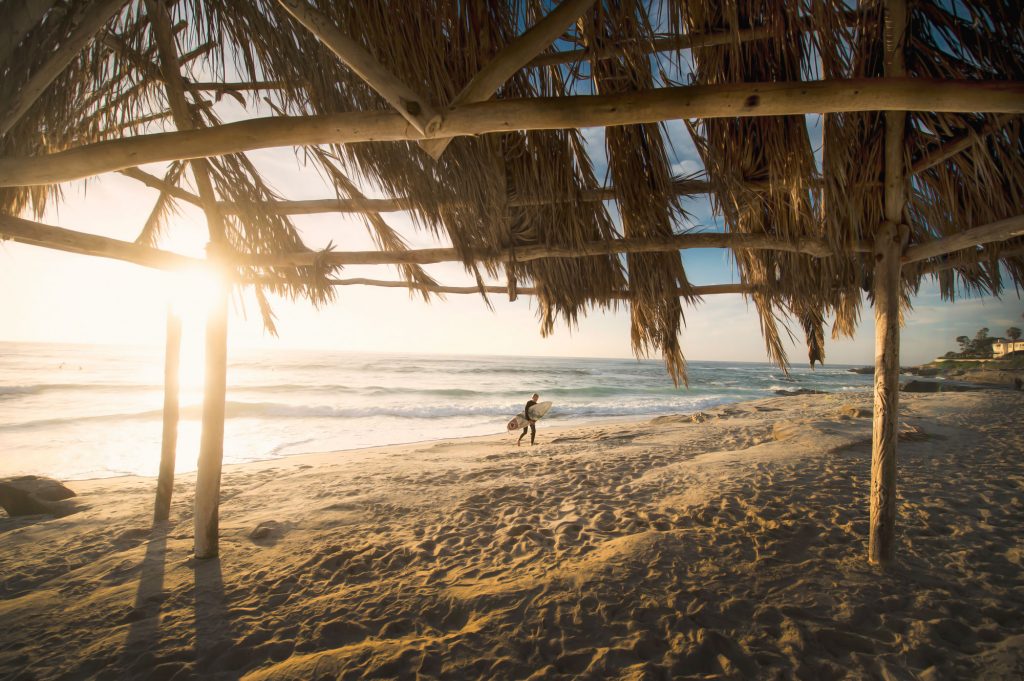 Crashing – Waves crash over the rocky La Jolla Coastline as people gather to watch the sunsets.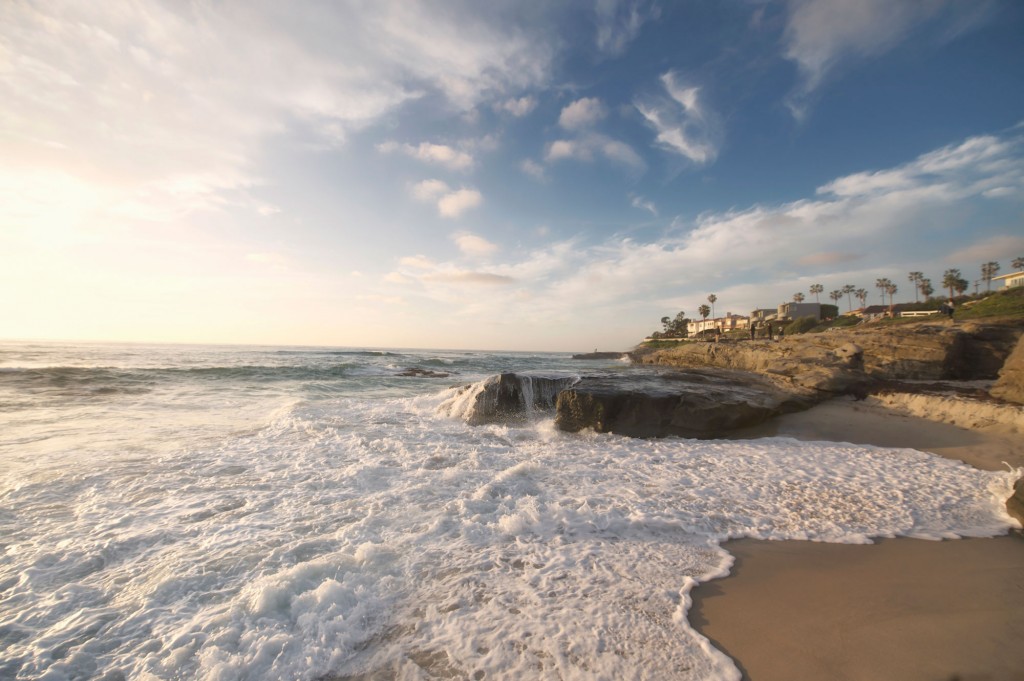 Surf Shack – Against the dramatic clouds of the afternoon; a lone surfboard and a breezy surf shack.