City of Murals – Photographing Kansas City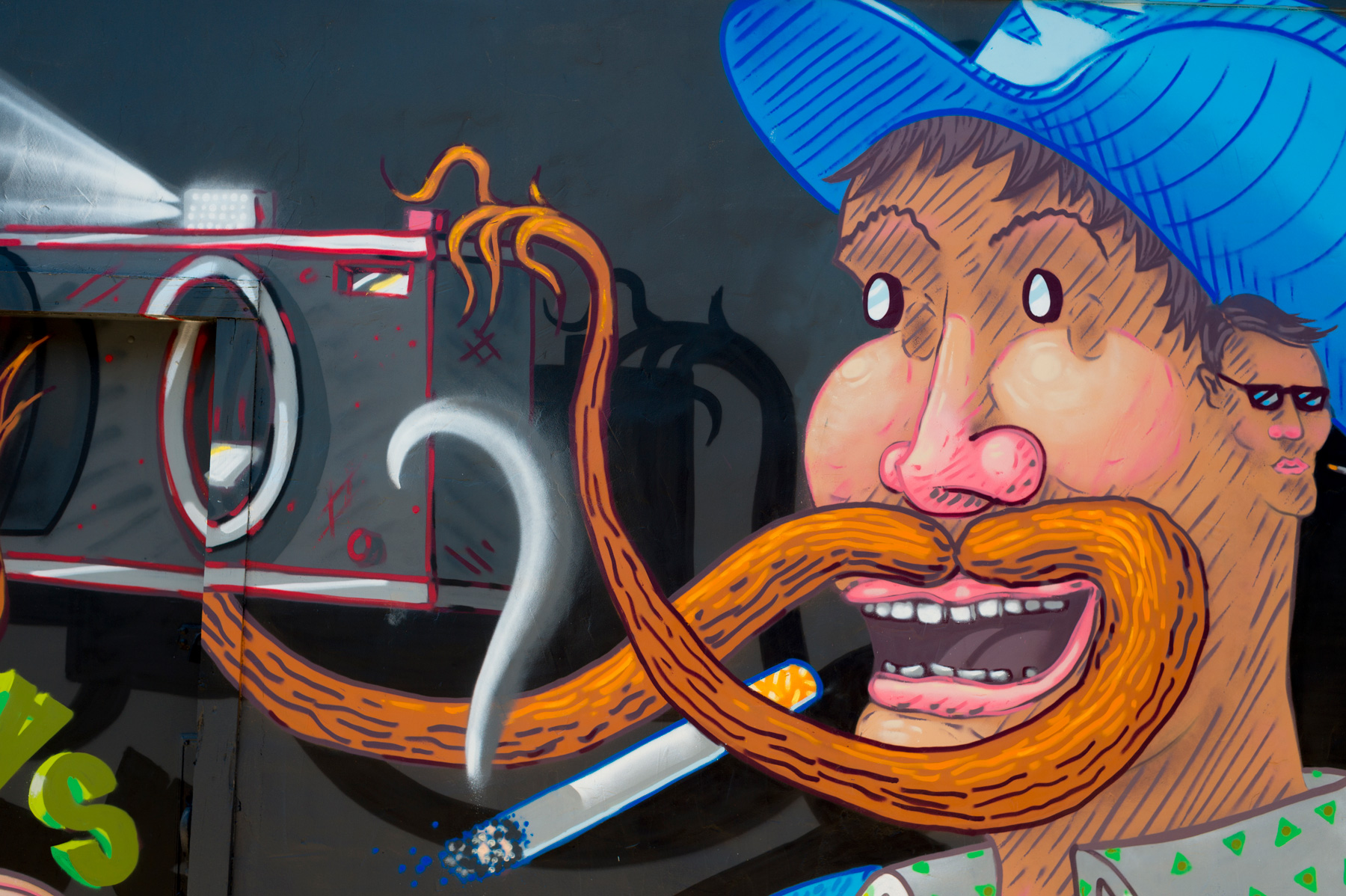 I am working on a project in Kansas City this week and had a bit of time on Saturday to explore the town.
It as a scorcher here and the weather was a hot and humid 95 degrees.  I am so glad that I rented a car so that I could drive around rather than walk.  When I travel I typically take Uber and it would have been nearly impossible to walk through the city yesterday without melting.
If you want to check out the full gallery of pictures I took today, you can go to this link – Kansas City – City of Murals.
First off the BBQ is Amazing
I am a BBQ Pit National City guy and I always have felt that it is the best BBQ that I have ever had.  But someone said, "Hey the BBQ in Kansas City is Amazing", so I did my Yelp Roulette and asked my phone, "Where should I eat?".  It directed me to the best BBQ in the city – Gates.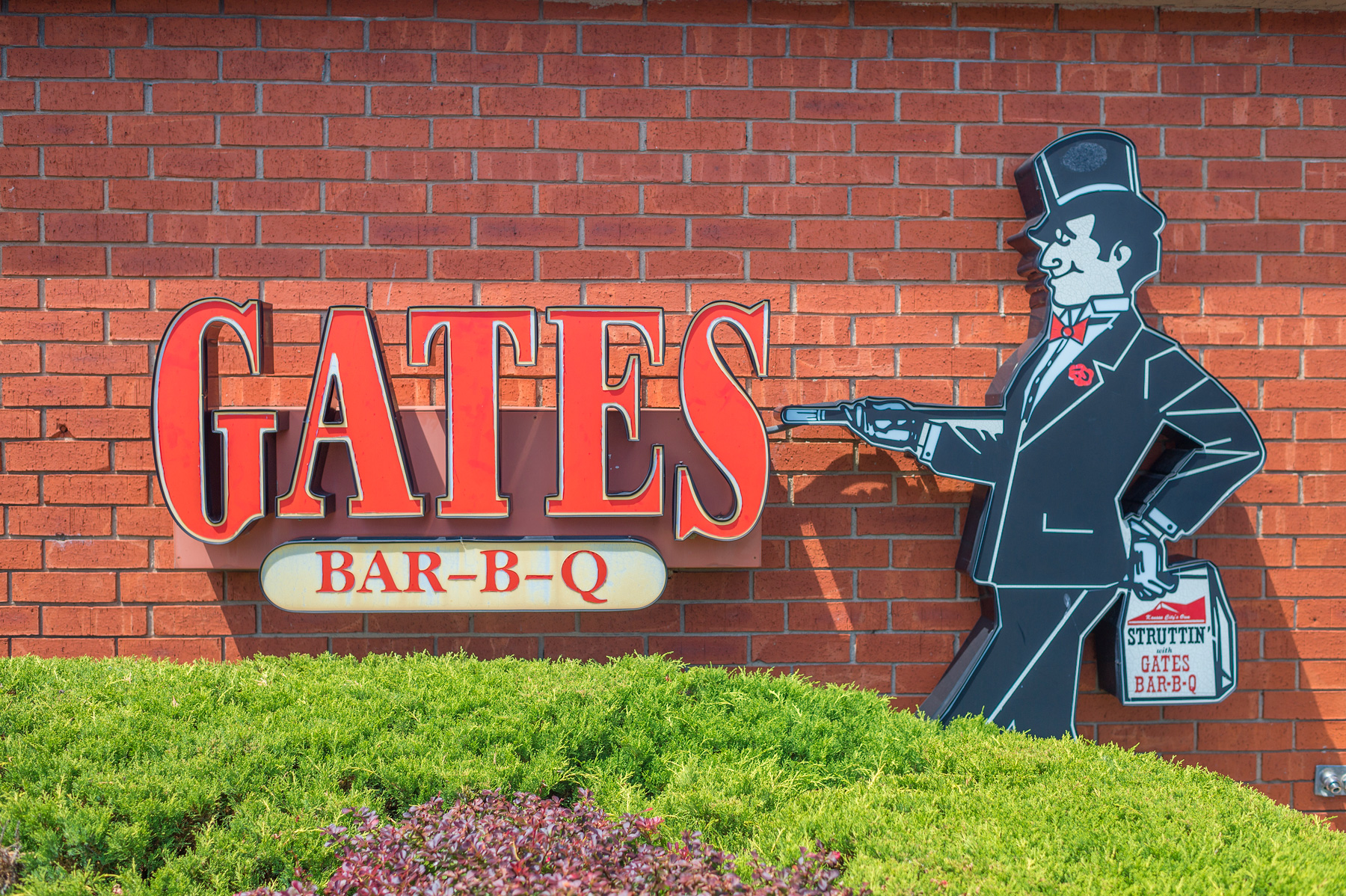 When I walked in it was dimly lit and you had to wait in this long cafeteria line to order. The lady was very fast and expected you have your order ready to yell out in 2 seconds.
Since I never went before I really had to prepare for 5 minutes how I was going to say it.  When she called on me I said, "BBQ Beef on Bun, No Sauce, with Fries".  I think I managed to sound like a local.
She handed me a plate that looked just like the plates we get at the good old BBQ Pit. I had heard the sauces were the most famous thing about the place so I tried both the sweet and mild BBQ sauce as well as the original.
I have to say the sauce blew me away. It was a tangy BBQ sauce with some cumin and other spices in it.  The beef sandwich was amazing and it perfectly smoked, moist and cut thin.  Sometimes the BBQ Pit will give you dried slices but this beef just melted in your mouth.  I have to say this was the perfect BBQ Sandwich.  I am hooked.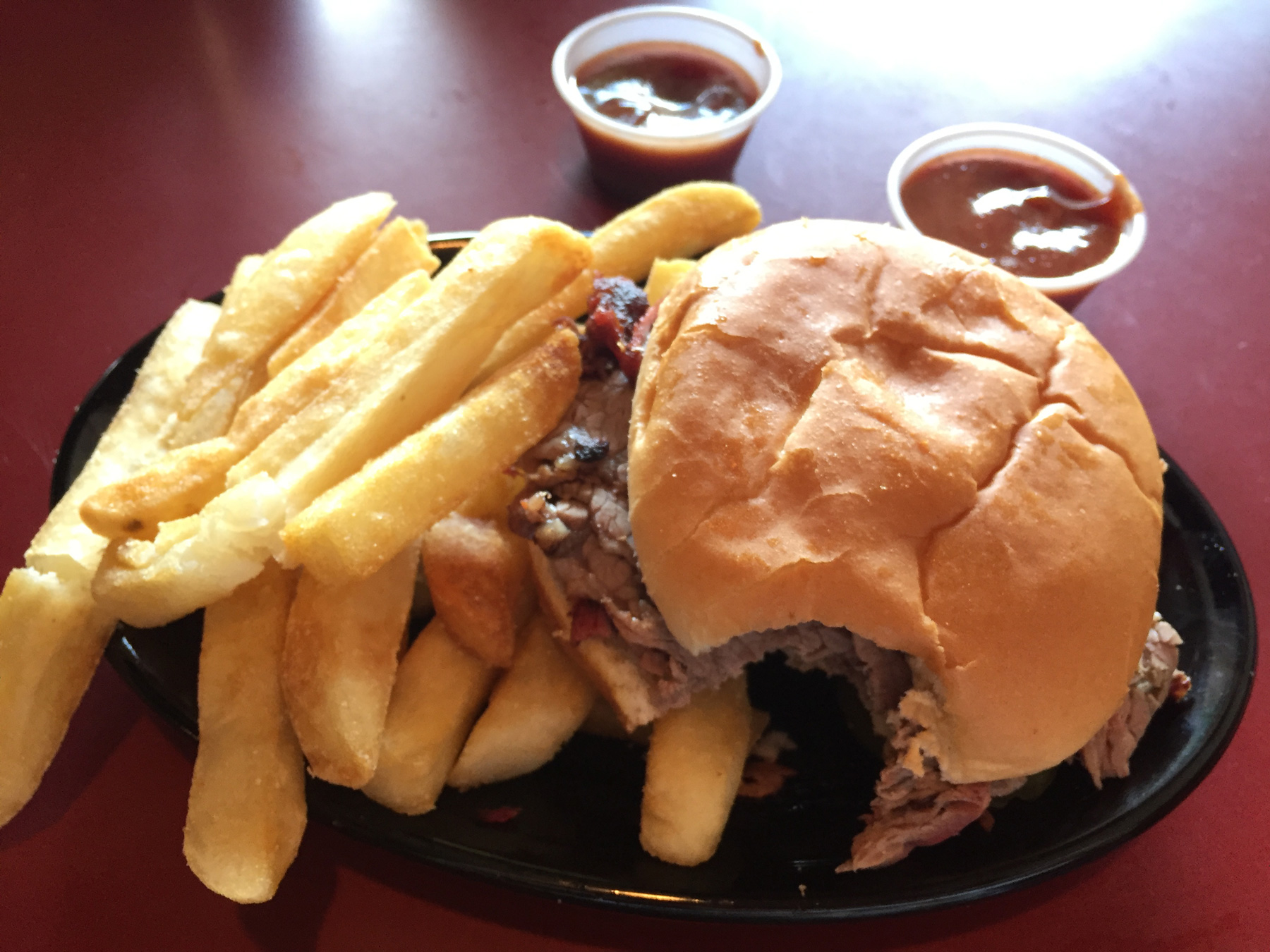 This City has So Many Murals
I needed to do some research before I went out to see the city and everything I found indicated to me that this city was filled with murals.
And that is awesome because I love murals.  And the murals would differ based upon the district you go to.  Kansas City has about 10 or 11 districts and each hold an historical importance to the city.
So I hunted down the best of districts and areas on Google and then jumped in the car to see what I could find.
West Bottoms – The Old Warehouse District
The first place I went was the West Bottoms.  The West Bottoms are where all the old agricultural factories are and also housed the US Stockyard Exchange – the place where everyone would come to sell their cows.  It's now the hippest place in the city.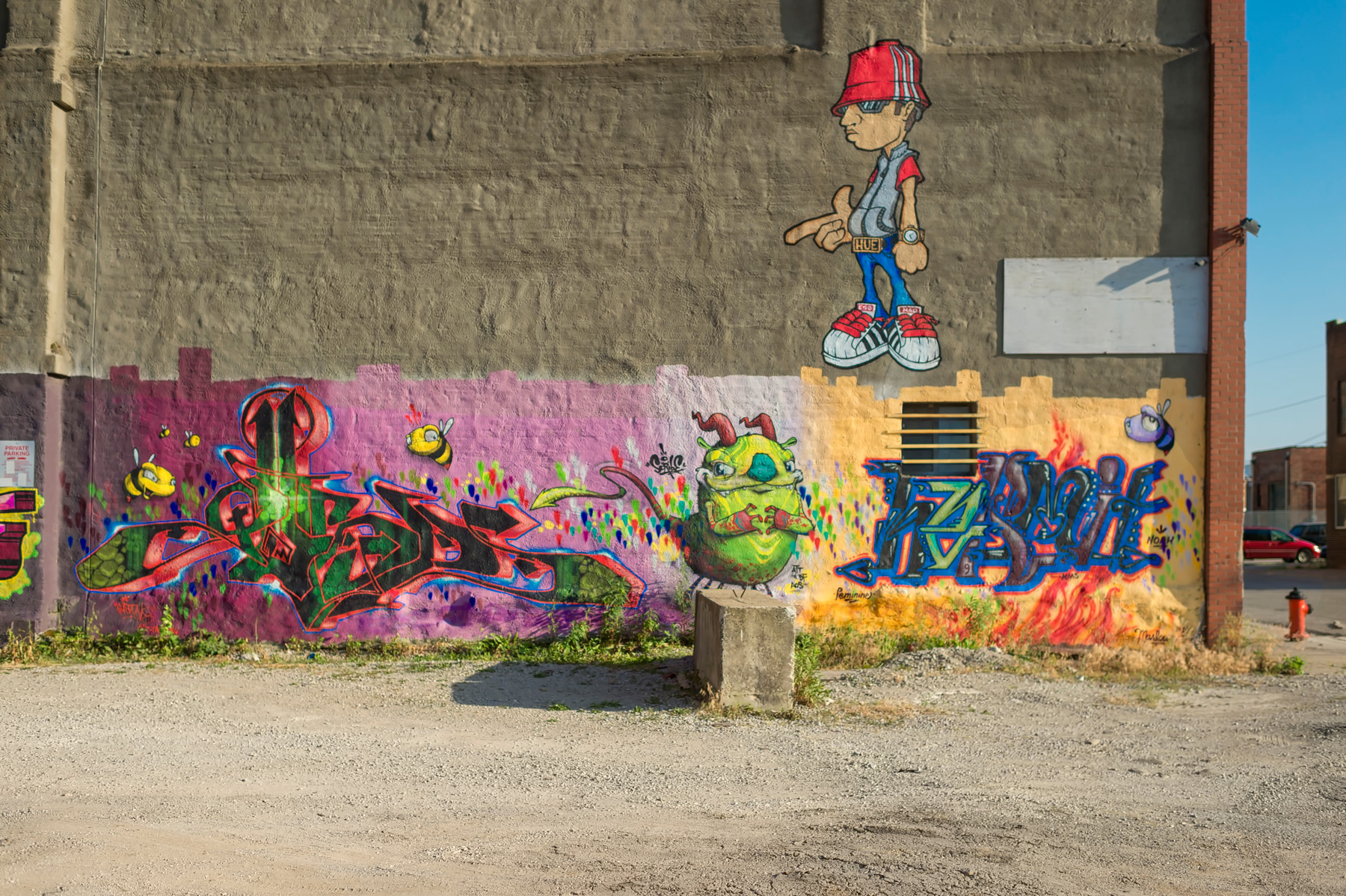 In West Bottoms I happened upon this huge empty yard filled with shipping containers.  There was no one around but it was so cool.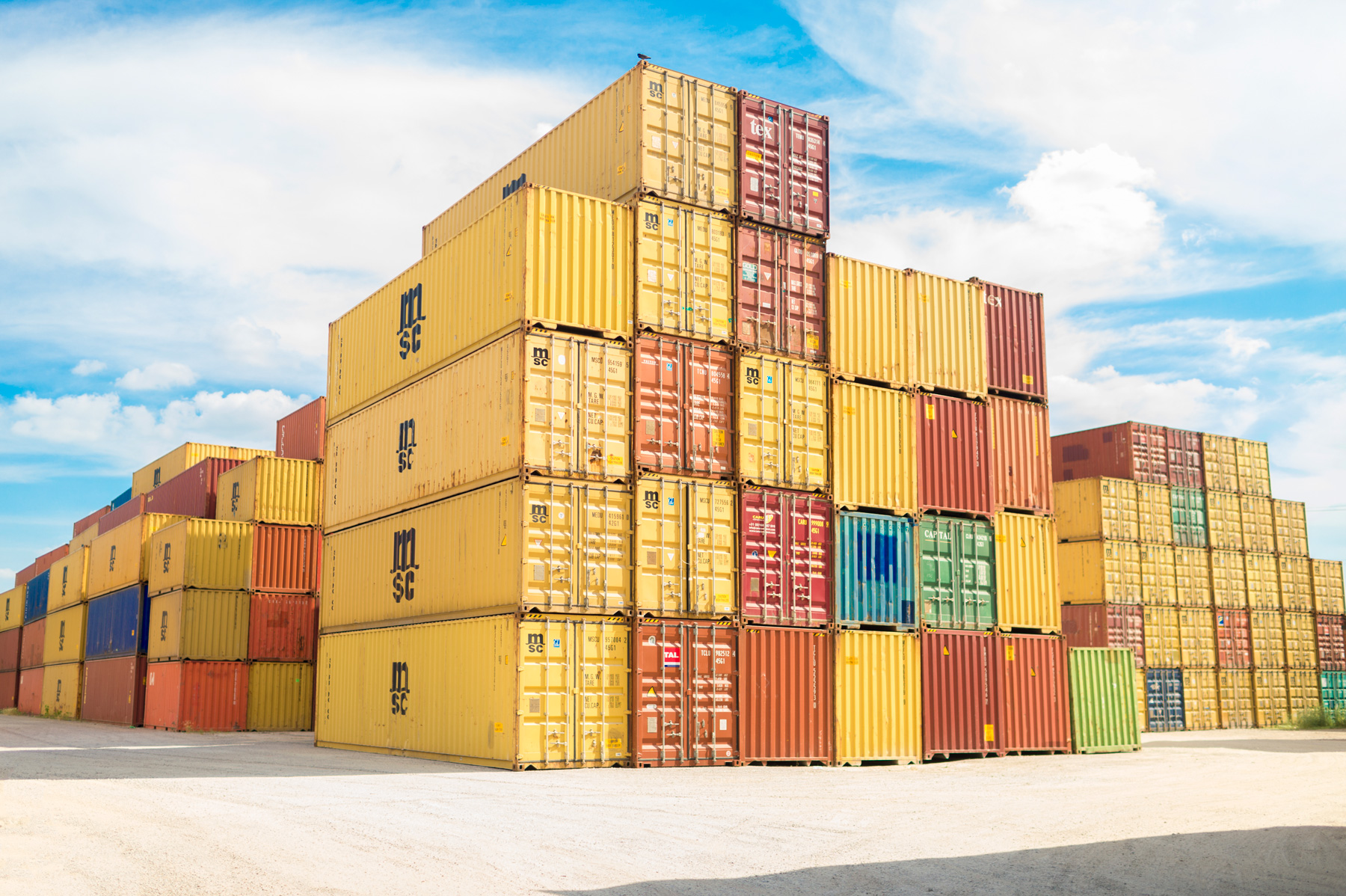 The Gas and Light District
From West Bottom, I headed over the Gas and Light District.  This is an old district that has been completely built up and is where most of the tourist go.  They had some very cool art that really captured the spirit of the city.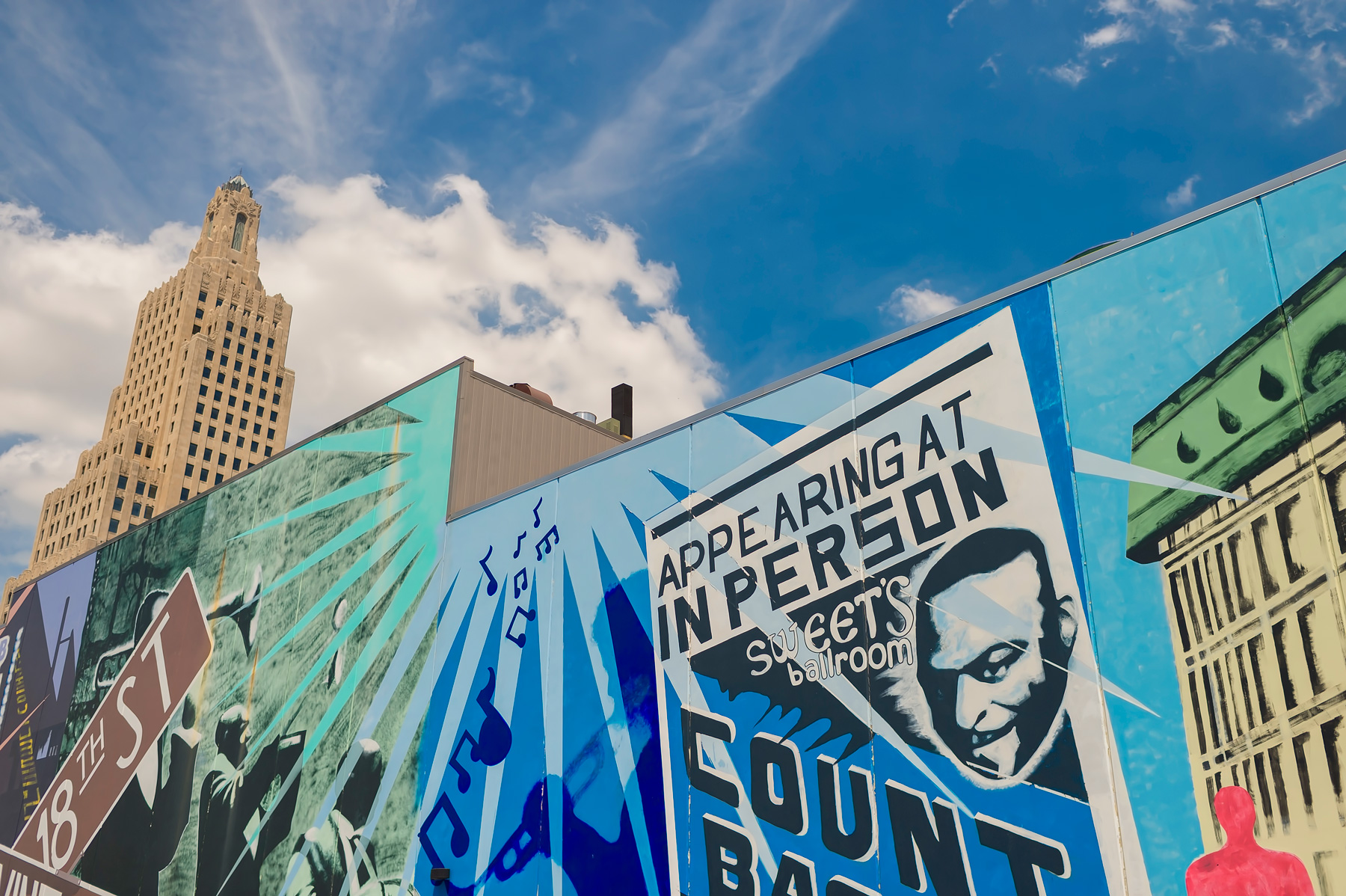 The Jazz District – 18th and Vine
The next district I drove to was the Jazz district on 18th and Vine.  This is a historic district where Charlie Parker invented and launched his distinct jazz sound.
The Convention Center District
Downtown has several different areas that have totally different vibes.  So I headed off to the Convention Center and saw some amazing architecture and art as well. There is literally art all over this city. It is very unique.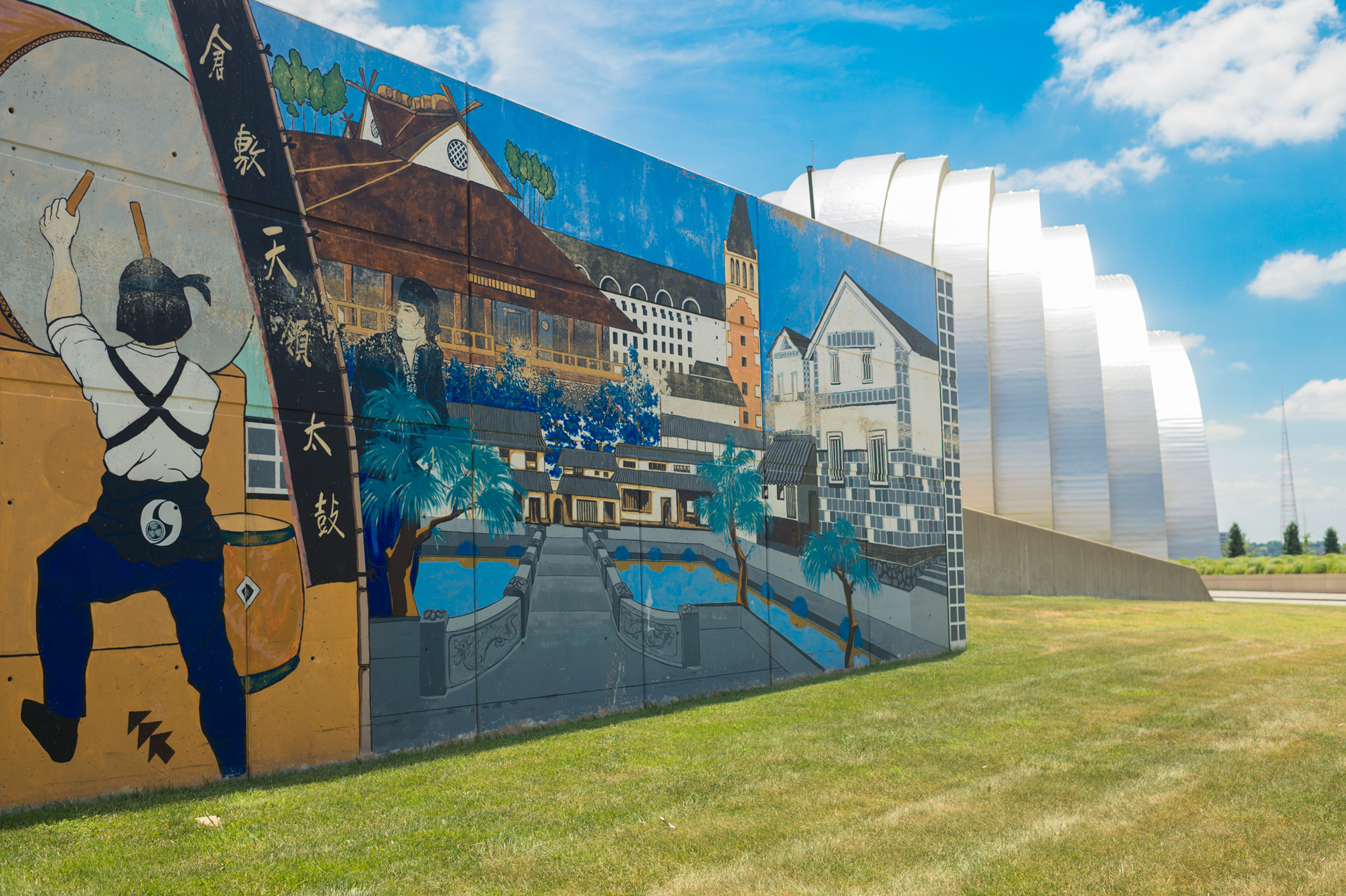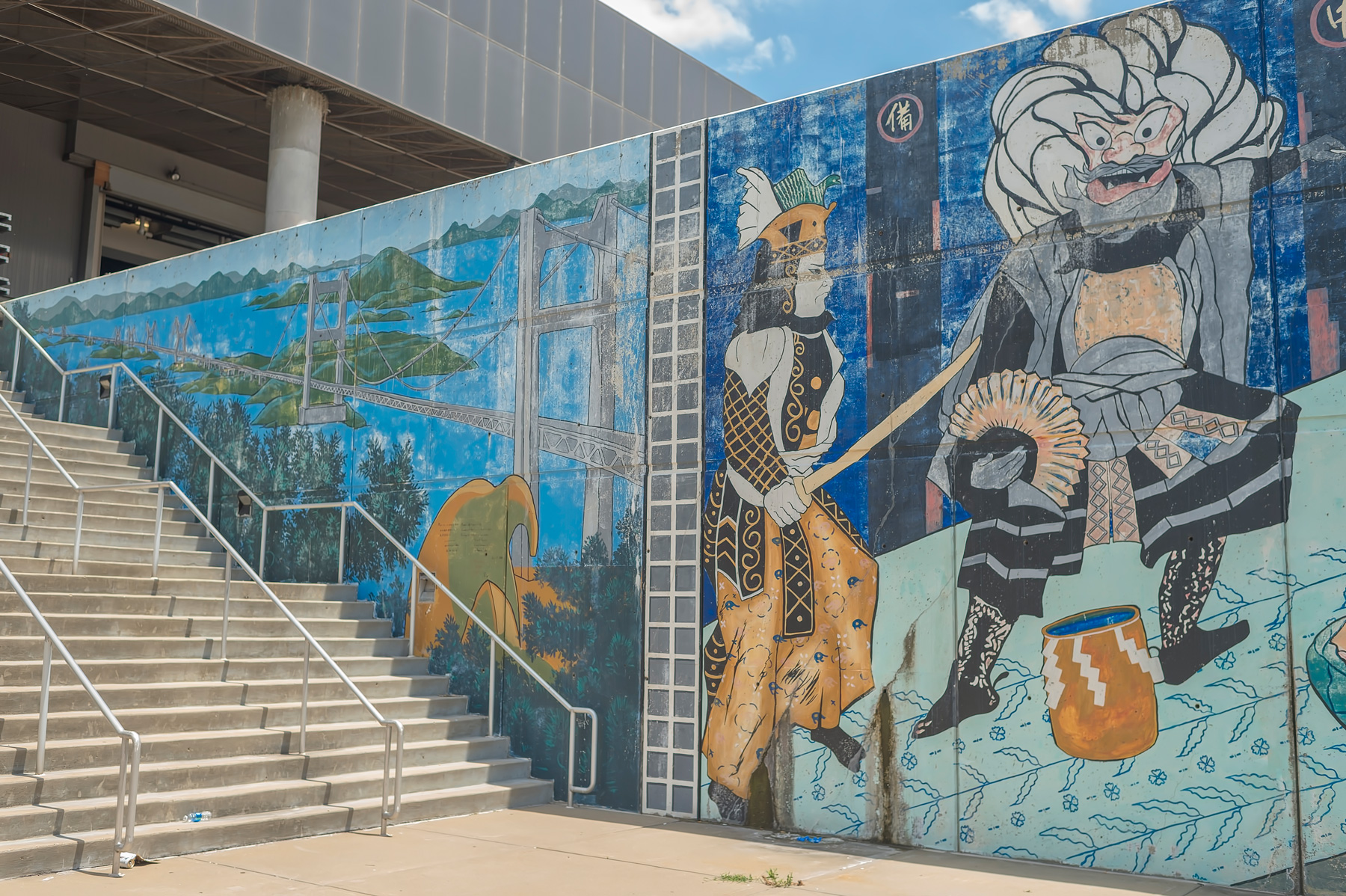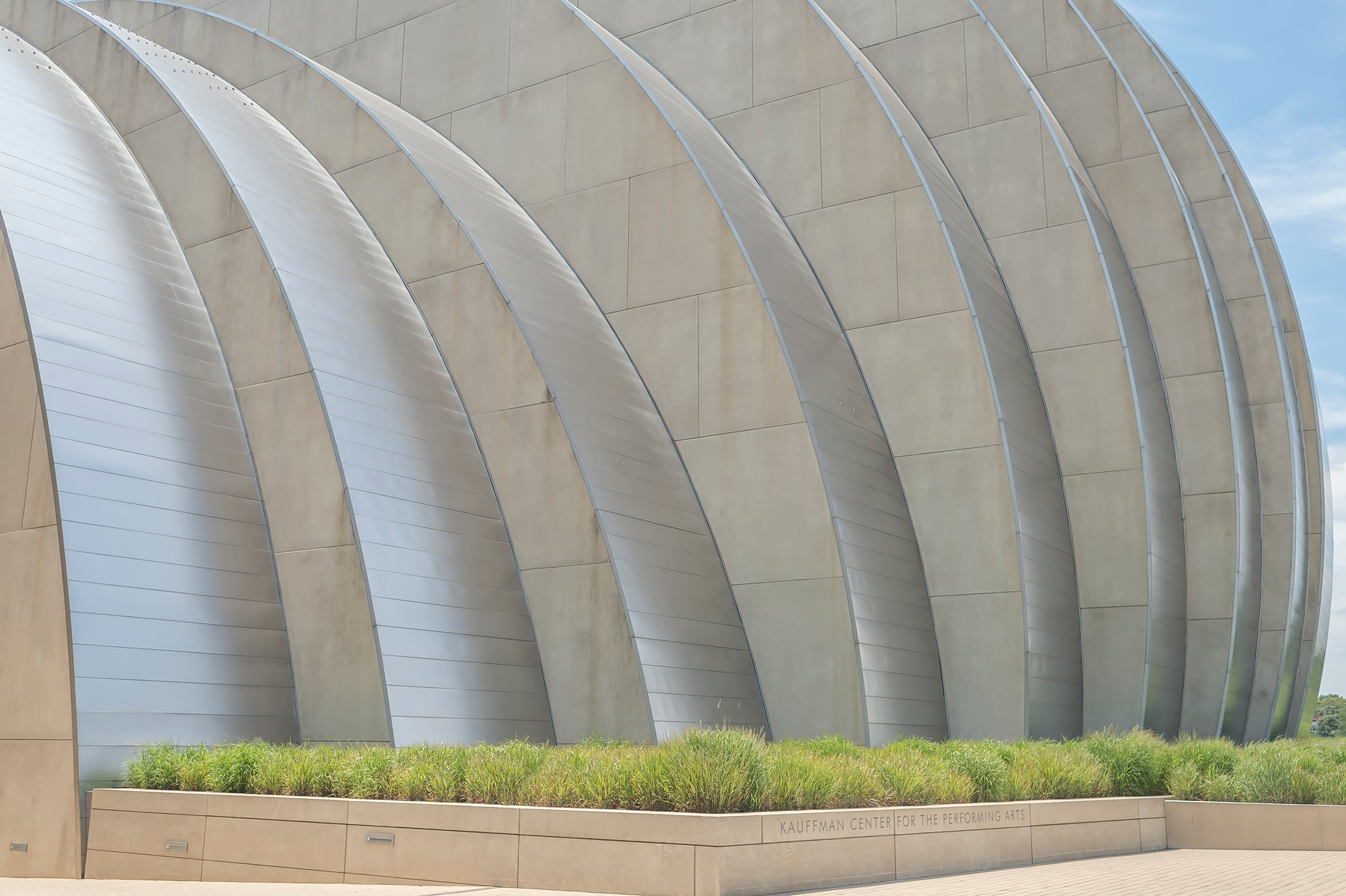 The CrossRoads Art District
The Crossroads Art District is pretty amazing.  It's an eclectic mix of shops, art galleries and restaurants and a cool alleyway that stretches for about 5 blocks that has tons of graffiti all over the walls.  It was interesting to walk through the alley and see the graffiti covering everywhere.  It was so cool.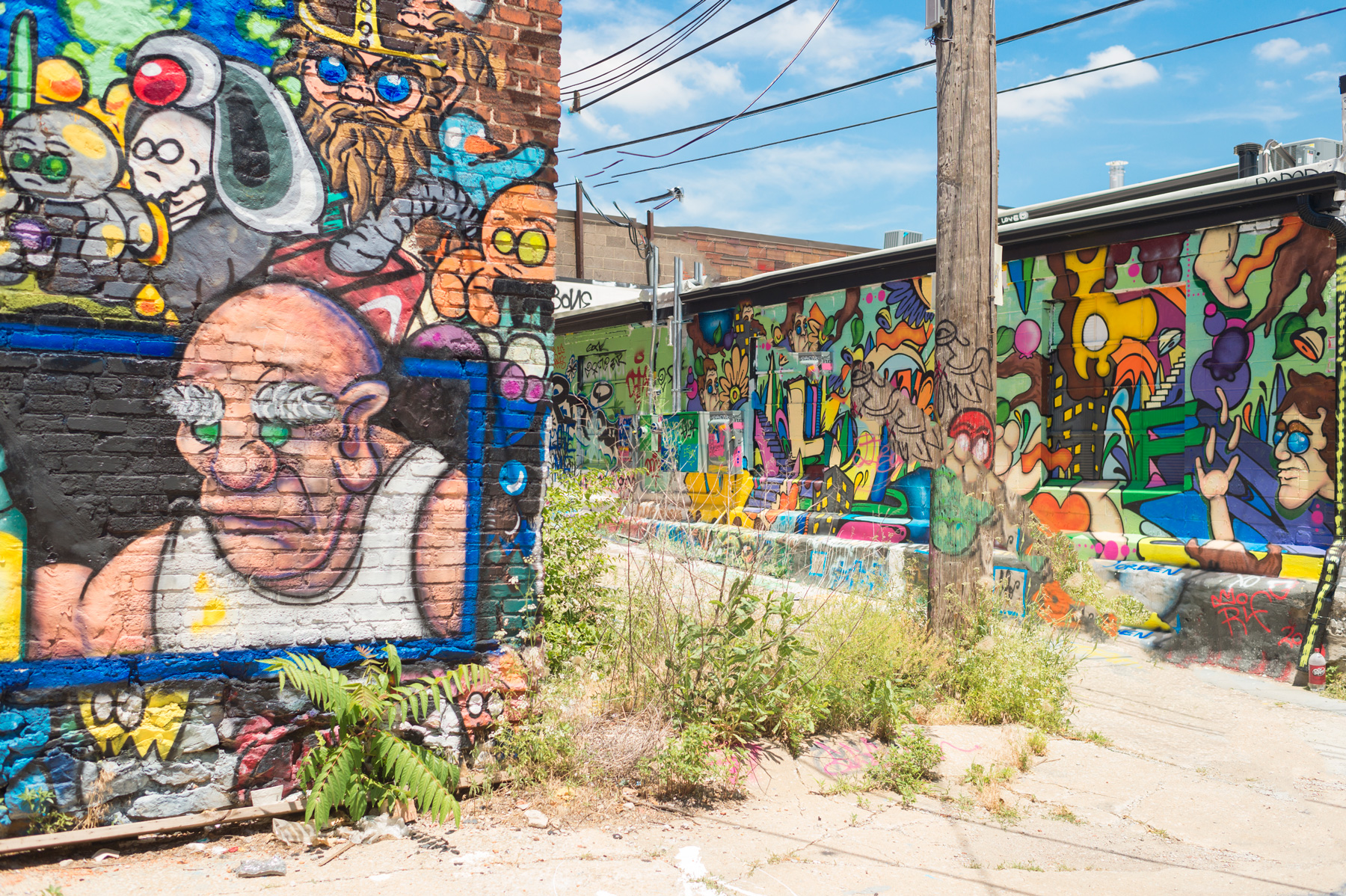 As I drove further in the neighborhood, the art was springing up on almost every wall I saw, and it was all very high quality.
A Great Day
I had a great time touring the city with my camera which is why I love photography. If I didn't have my camera I might have been bored sitting in my hotel room.  It's a great city and I can't wait to head back to Gates BBQ again.  I'm addicted now!