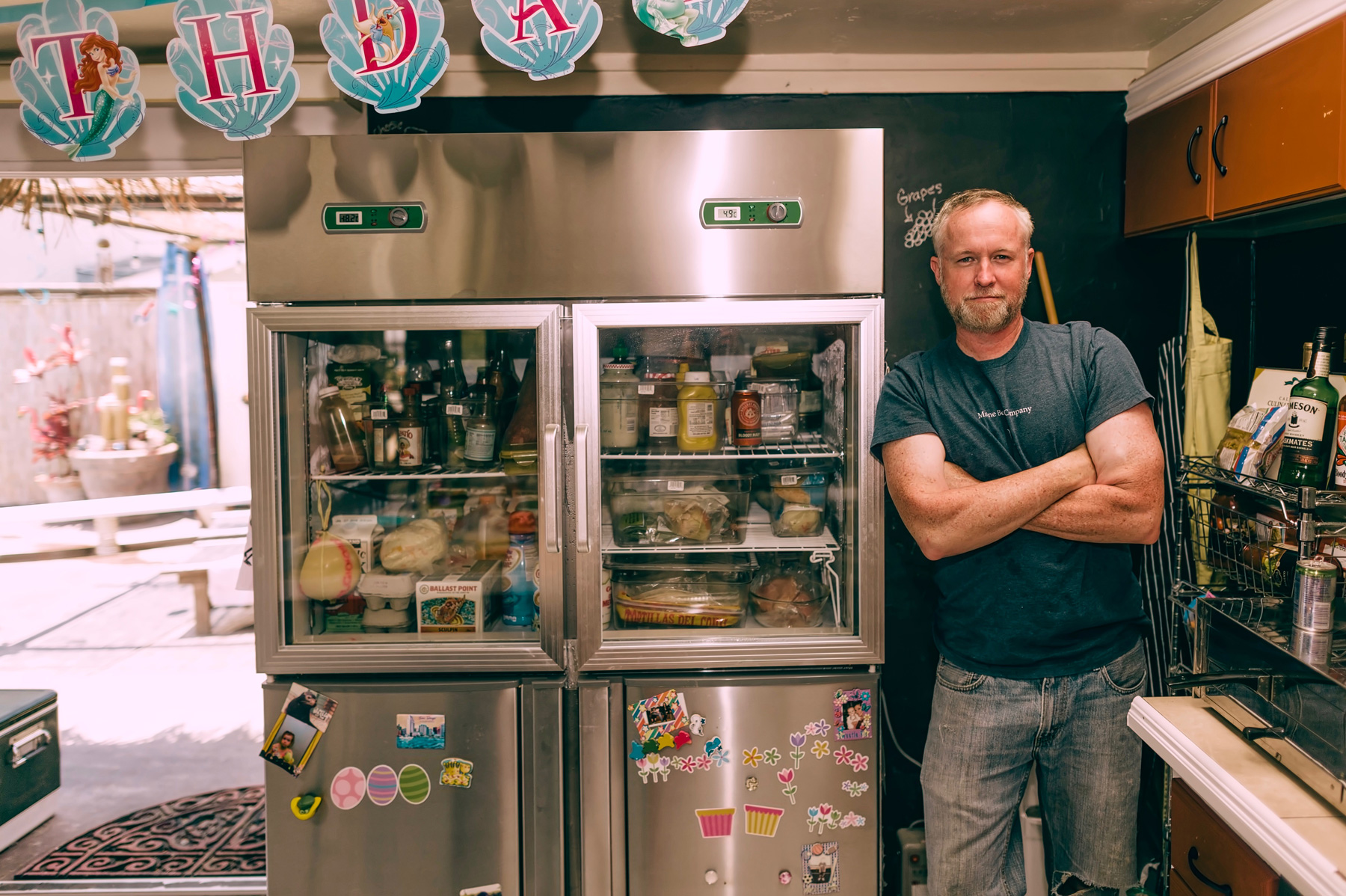 "This little puppy packs 75 cubic inches of shelf space, dualy suicide freezer doors and packs a whooping 400 volts of chilling power."  said Danny as he showcased his new $1200 commercial fridge.  "Plus I like to keep a vizzy on my stock and the transparent doors keep me in the know at all times."
Pausing, Danny hit the side of the fridge with his open palm to show me how sturdy it was and said I could give it a swift kick it I wanted. I declined but I could definitely tell he had upped the macho game on his kitchen cooking .  This was the real deal.
I noticed Danny's shoulders looked a little broader and his biceps a little more defined.  As it turns out he's been hitting the gym pretty hard too between beefing up his kitchen capabilities.  If you look in the picture you can pretty much tell how bad-ass his definition is.
This guy is really kickin it up a notch!