Million Dollar Cowboy Bar
It's quirky. It's cool and it's for cowboys. Well that is at least what they want you to think as you enter one of the most unusual bars that I have been to in my life.  This bar is known for the fact that you have to sit on horse saddles at the bar.  When we told everyone we were coming to Jackson Hole.  The first thing that they said was that we had to at least stop by and take a look at this place.  It's located in the center of Jackson Hole and it is a place where everyone goes to take a picture of themselves sitting at the bar on a saddle.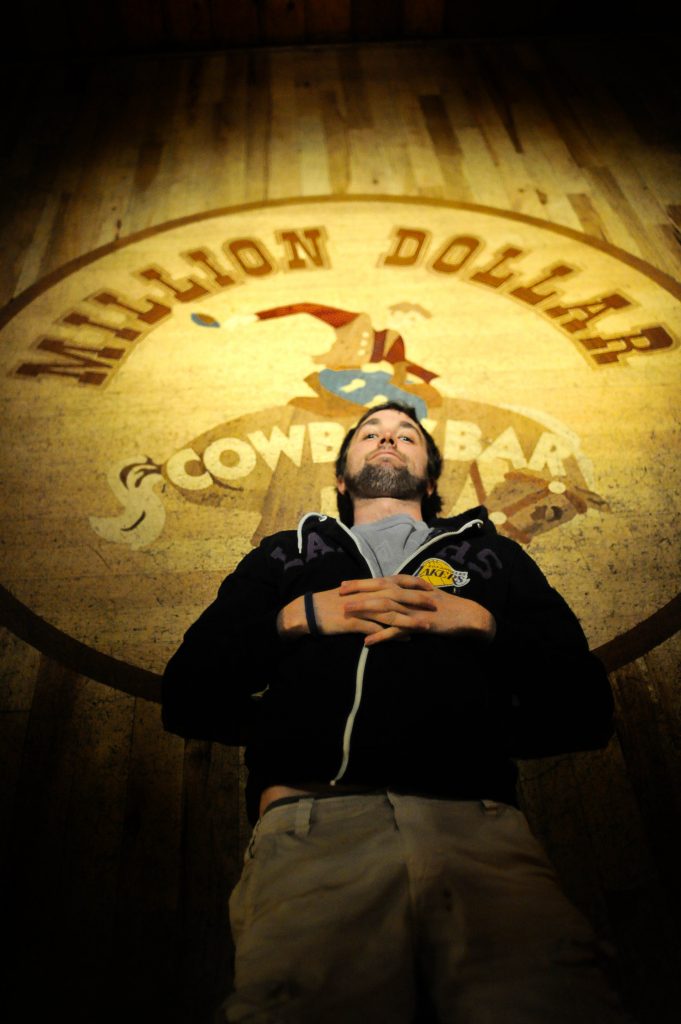 Kevin relaxes on the dance floor of the Million Dollar Cowboy Bar – like a cowboy would.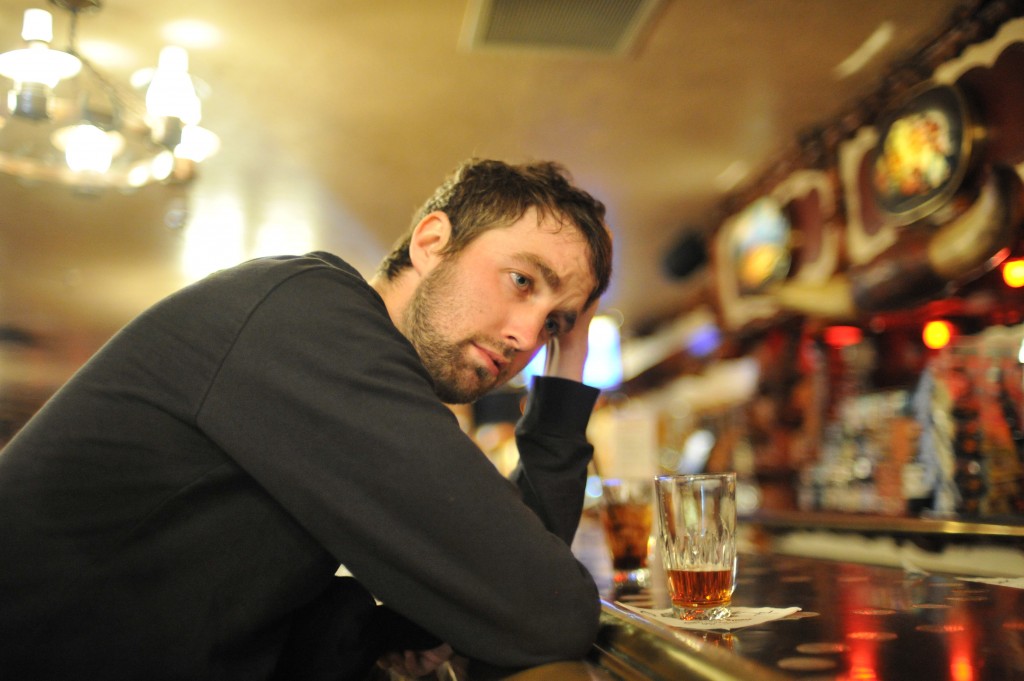 The bar serves Whiskey and beer.  Kevin had a beer, and drank it like  cowboy.  Guzzled it down and then contemplated on horses and such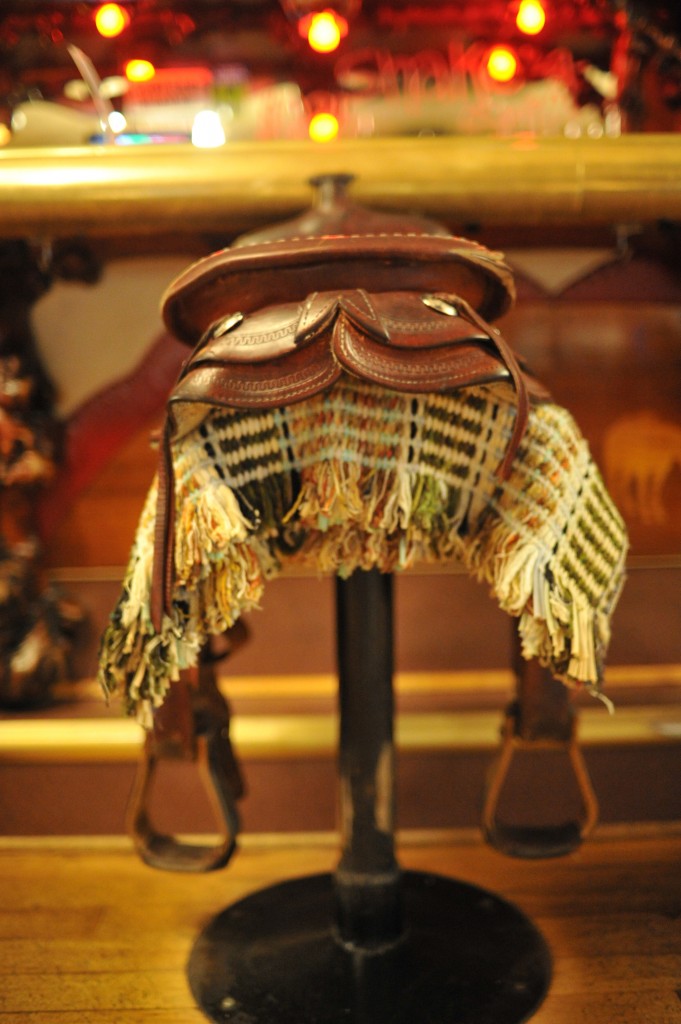 City Slickers aren't sure what to do when they walk up to this bar.  It's like riding a horse – you just need to hop on and it all comes to you.
I am not sure if this is a real bear or not but this was the only bear I saw on this trip and it looked like it wanted to eat me.  I am glad it was in a glass box.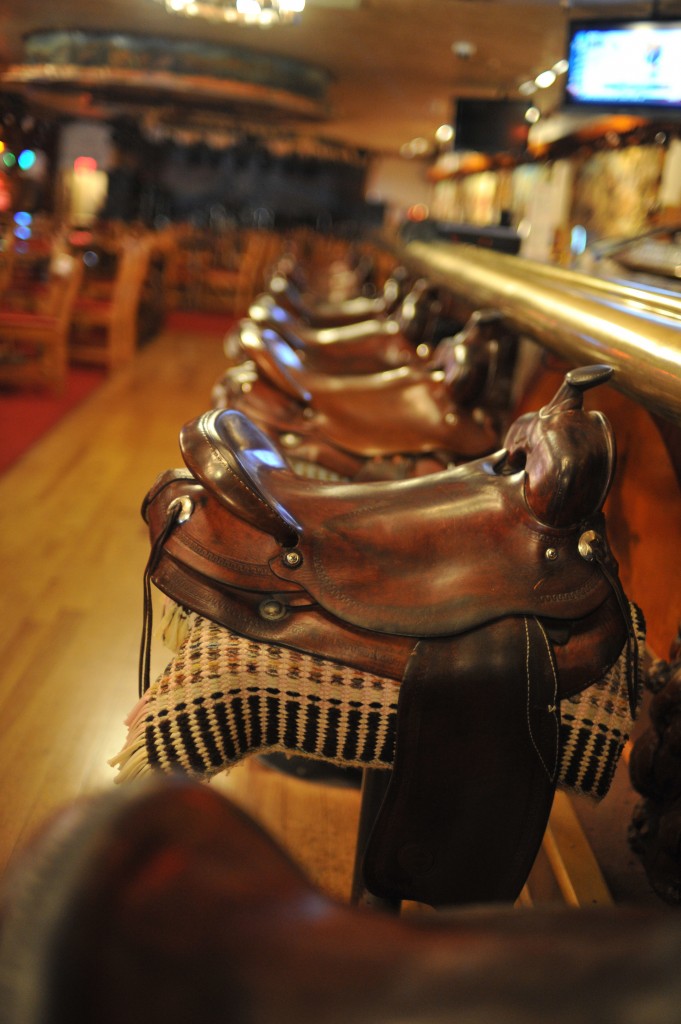 There is room enough for lots of cowboys at this bar. Set em up and knock em back.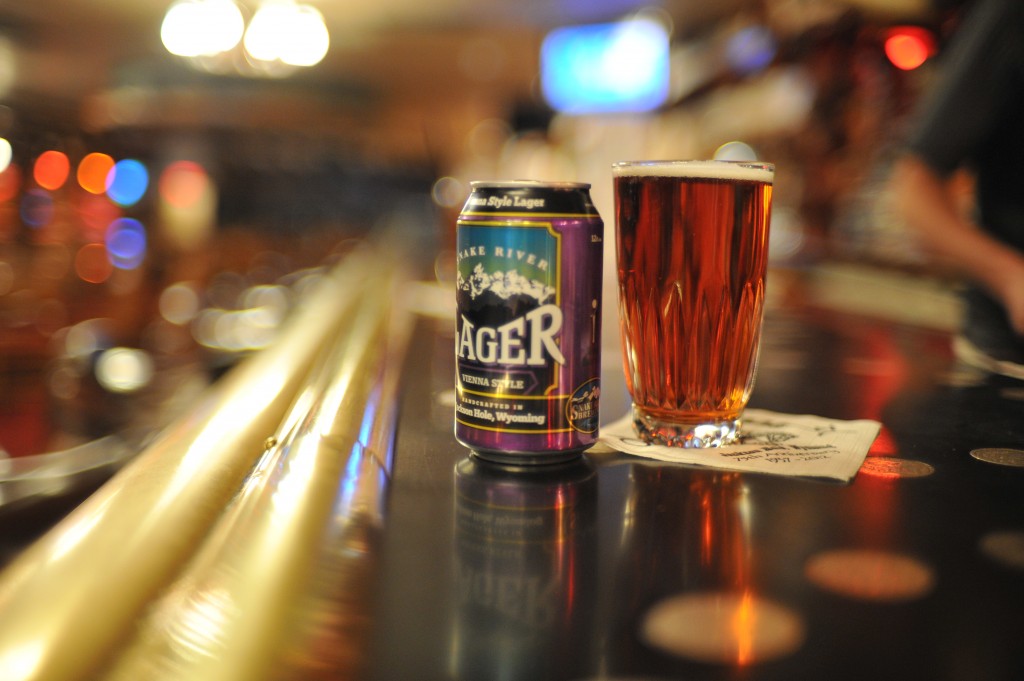 Most of the beer served in this joint is locally brewed at Snake River Brewing Company.  It's a nice famous brewery from Jackson Hole.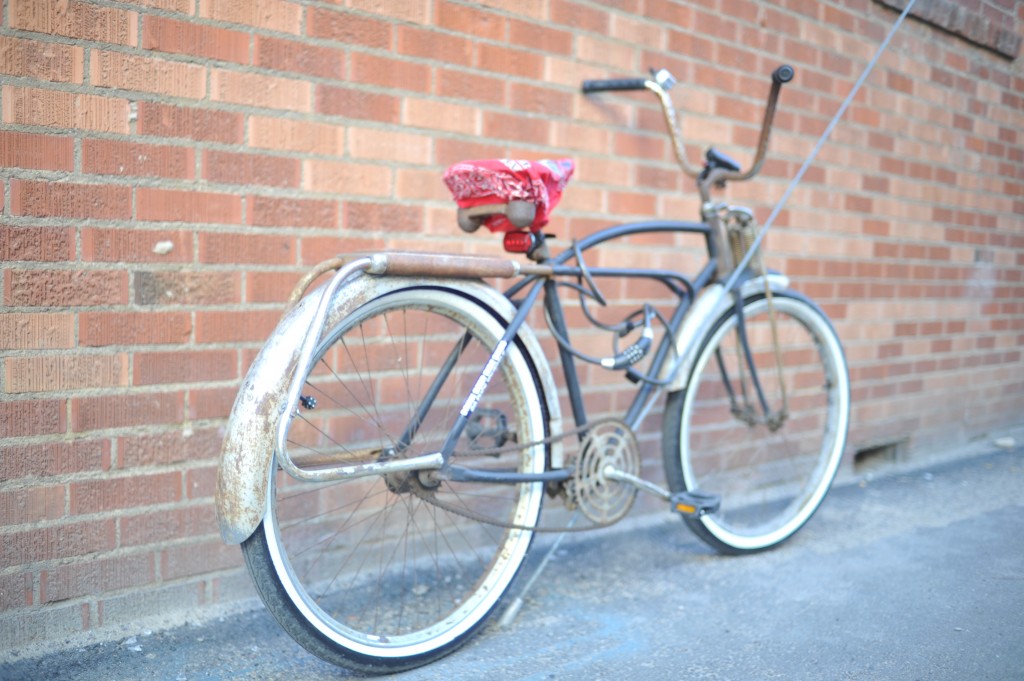 The bartender even had a cool bike.  It was built in 1957 and it was all original.  Cool stuff in Jackson Hole Wyoming.