6 Best Day Trips from Cabo San Lucas Mexico
Most people know Baja for it's beautiful beaches or for the deserts but there is another side that not many tourist go to visit – the old villages.  By Old Villages I mean Santiago, Todos Los Santos and Miraflores.  I have been to many throughout Mexico and the villages in Baja are as beautiful as any that I have seen.
To get the to the many villages in South Baja you need to take the long loop of Highway 1 and Highway 19 and preferably with a 4 wheel drive so you can get to some of the more off-the-beaten-path places that you will discover on your journey.  The loop runs several hundred miles but it can be done in two days.  We decided that we could sit around the pool in Cabo or we could get in a jeep and see some fantastic sites.  We chose the latter.
6 Best Day Trips from Cabo San Lucas
The best day trips from Cabo San Lucas can be reached by Car.  I recommend the following locations and even providing a map on how to get to each one.  From Cabo San Lucas you should visit 1) San Jose Del Cabo, 2) Mira Flores, 3) Santiago, 4) Las Barilles, 5) La Paz and 6) Todos Los Santos.  These are the best locations and there are literally many other little roads that can take you exploring other parts of Baja while you travel to these destinations.  If you would like the map of the best day trips click here:  Best Day Trips from Cabo San Lucas Map.
Village 1 – MiraFlores Baja California
This sleepy little village showed us the type of scene that might unfold in a small place anywhere off the beaten path in Central Mexico.  Consisting of very rural farming types, the community was small and friendly. Most people gathered round the small convenience store in the town.   This old farmer had quite a pleasant smile and was friendly to us in every way.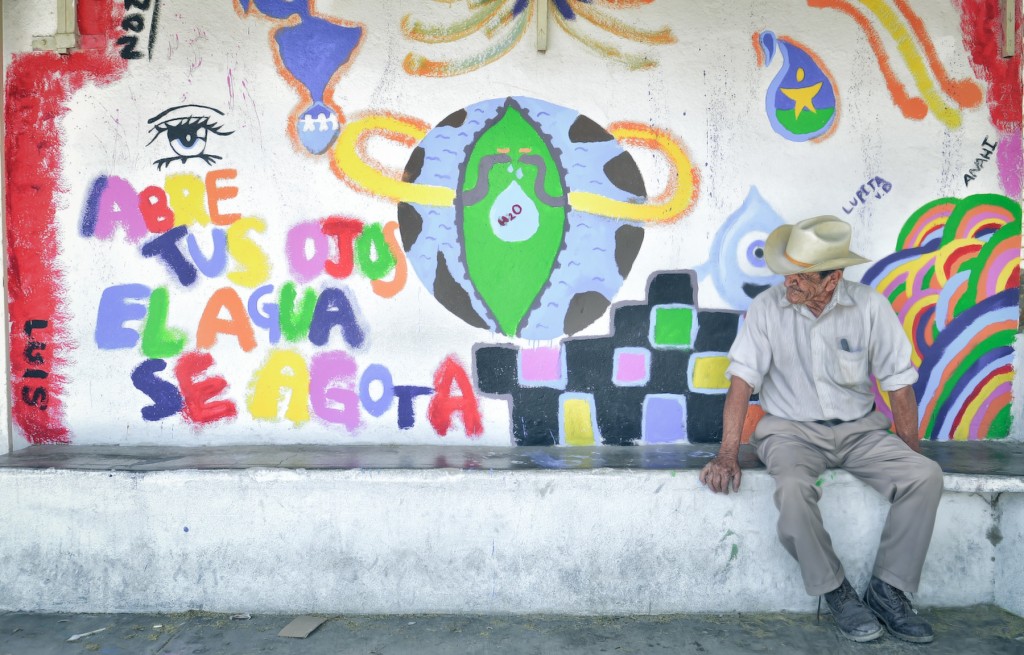 An old man with the pleasant smile invited us to chat with him and to look at his beautiful mural behind him.
Village 2 – Santiago
Further down Highway 1 up the road towards La Paz we landed in Santiago Mexico.  Another friendly town with a nice church, a zoo and plenty of broken down buildings.  This place was a treasure trove of interesting places to visit and walk around in.  No tourist seemed to frequent this place.  We had the place to ourselves and it was wonderful.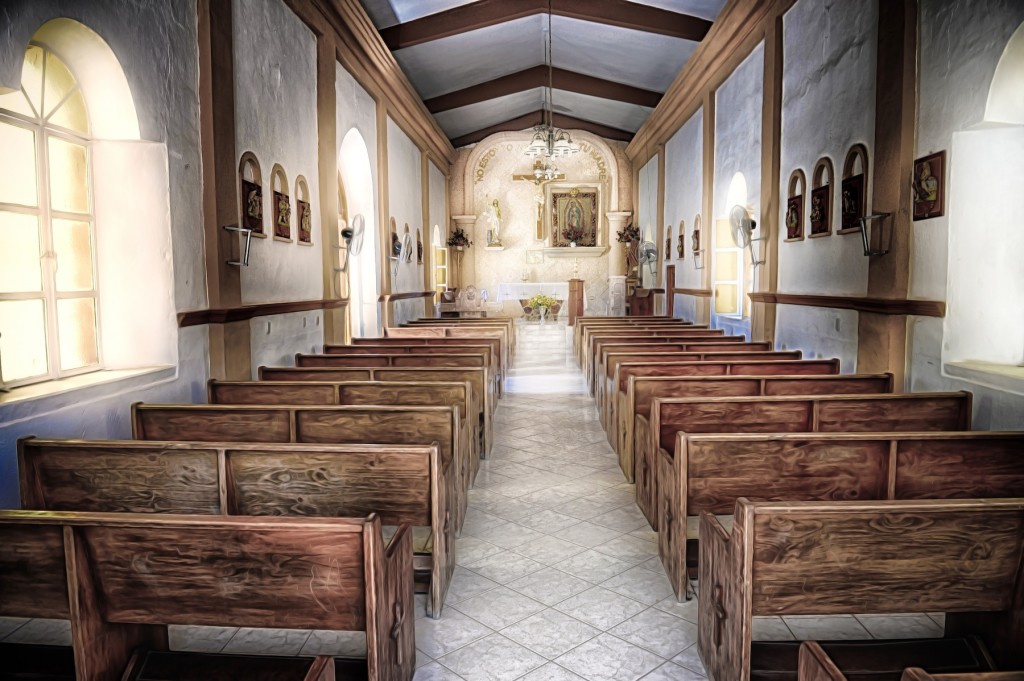 A beautiful church in Santiago sits vacant awaiting the prayers of people in the village.
Village 3 – Agua Blanca
Passing through mountains and deserts on the way to La Paz there are beautiful little villages like Agua Blanca.  It seemed many of the buildings were old and in disrepair but still beautiful to wander through.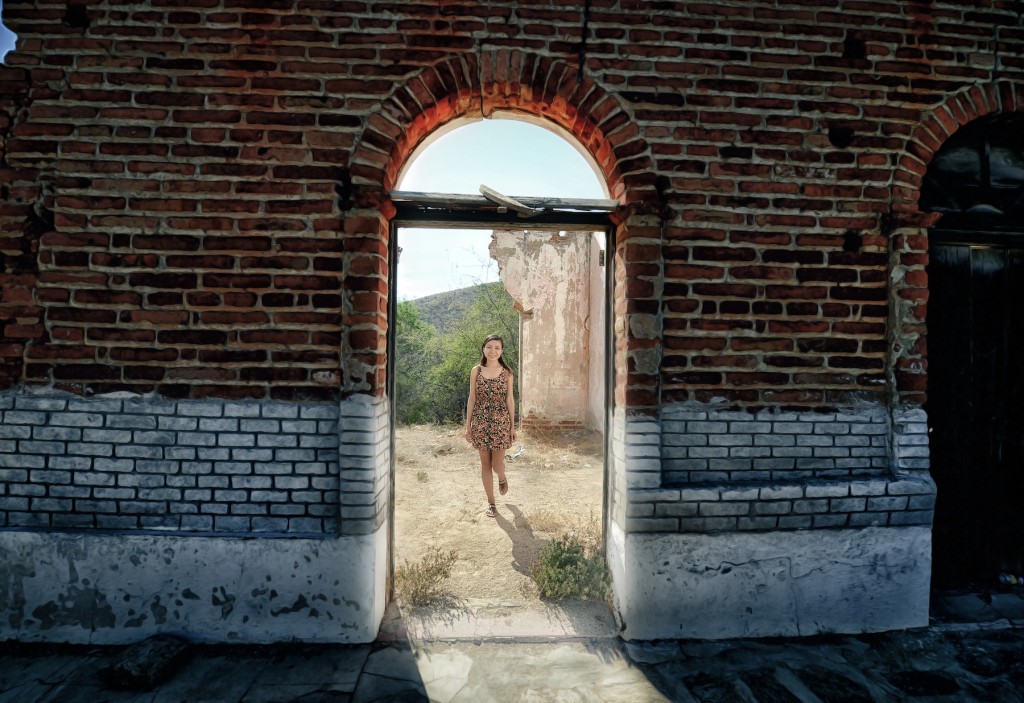 Tu stands behind the facade of a falling building.  Only a few walls were left standing.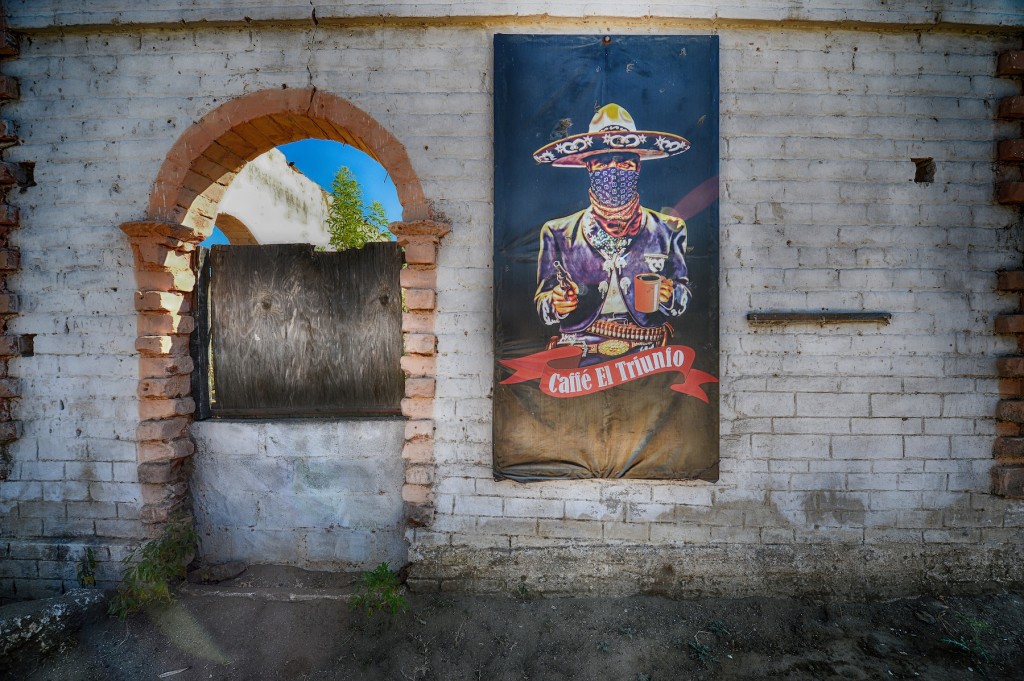 Caffe El Triunfo where the Bandits of Mexico get their coffee
Village 4 – Todos Los Santos
As you drive into the town the signs welcome you and tell you that you are entering a magical place.  And they are correct.  Todos Los Santos is a magical place.  So magical in fact that it became the inspiration for the Eagles Hotel California.  The Hotel California is in fact in this little town and it looks like an amazing and beautiful place to stay.
We enjoyed our time in Todos Los Santos where it seemed everything was about art, music and the enjoyment of life.  It is only 1 hour from Cabo San Lucas so we would highly recommend taking the time to visit this beautiful town.
Tu walks down the dirt streets of Todos Los Santos. You can see the buildings are old and quaint.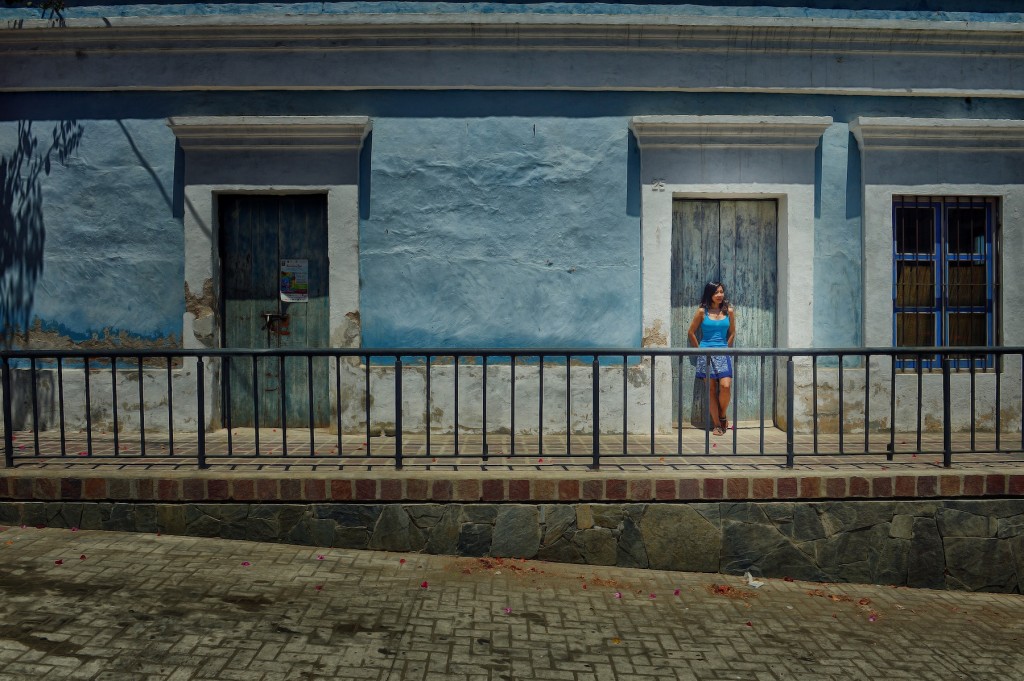 So many beautifully colored buildings.  When you walk here, you walk into history and that is wonderful
Get out and explore villages outside of Cabo San Lucas.
So many people go to Cabo San Lucas and end up spending all of their time around the pool sipping Margaritas which is certainly nice.  But it you have the time it is certainly worth the drives to explore some of the beautiful and interesting villages that are outside the town and off the beaten path.