Ansel Adams Hated his Photography Job
If you love photography, never make it your career.    If you do decide to, than make sure that you're doing the type of photography  you enjoy.  If you don't,  you just might end up in the same position as Ansel Adams did.
I read an interesting article about Ansel Adams, written by Erik Hayden in the Atlantic Journal the other day. It got me thinking about getting paid for doing photography.  I have never gotten paid a single penny for any of my photographs and I think I want to keep it that way.  I am not saying there is anything wrong with getting paid for it, it's just not something I am ready to do.
So anyway, here is the interesting fact about Ansel Adams –  One of the photos he took, Oh Little Town of Bethlehem which appeared on the cover of Life Magazine in 1938 was selected as one of the worst Life Magazine covers of all time.  Its true – you can check it out here – Worst Covers of Life Magazine of All Time.

You might notice that other legendary photographers such as Richard Avedon and George Silk made the list too.  I guess it's a bit comforting to know that even great photographers can take bad pictures.  Everyone is human – even one of the most iconic photographers in America, Ansel Adams.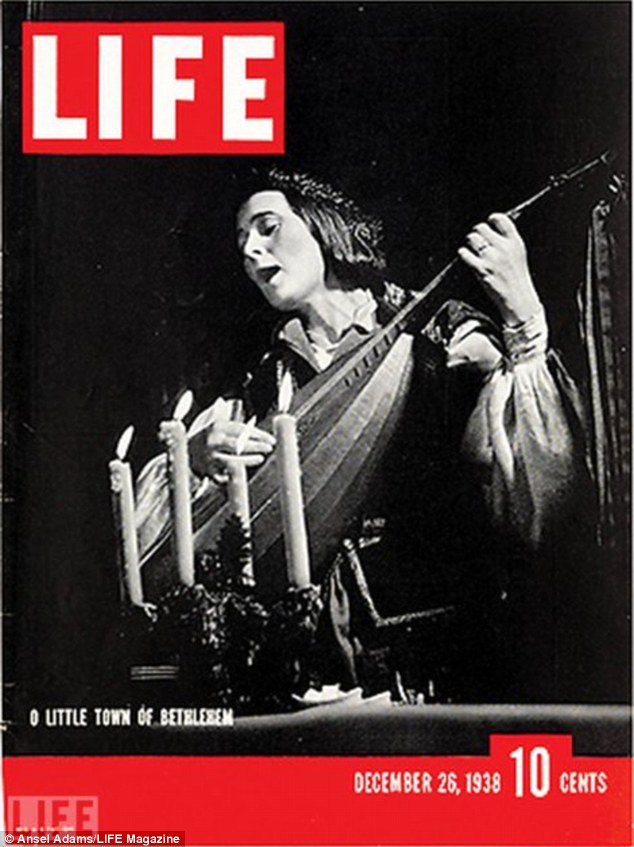 It wasn't bad work, probably just uninspired
Apparently, Ansel Adams had taken the photo right before he ended up moving to Yosemite and doing the greatest work of his life.  And, according to Hayden, Ansel Adams had hit a breaking point where he wasn't sure how to instill creativity into his work.
Adams wrote in his biography , "I have to do something in the relatively near future to regain the right track in photography. I am literally swamped with 'commercial' work — necessary for practical reasons, but very restraining to my creative work".
Ansel Adams was fed up with the type of photography he was doing and it the results were showing up in his work.  I always find it fascinating how a photographers attitude and personality will almost always show up in the photos they take.  Ansel Adams was uninspired and it was showing.
On the other hand, when Ansel was inspired he took some of his best pictures.  Take for example his photo -Georgia O'Keefe and Orville Cox, Canyon de Chelly National Monument.  It was taken right around the same time as his much panned "O Little Town of Bethlehem"  but it is regarded as one of his influential pictures and a personal favorite of his.  When Ansel was inspired his work was masterful.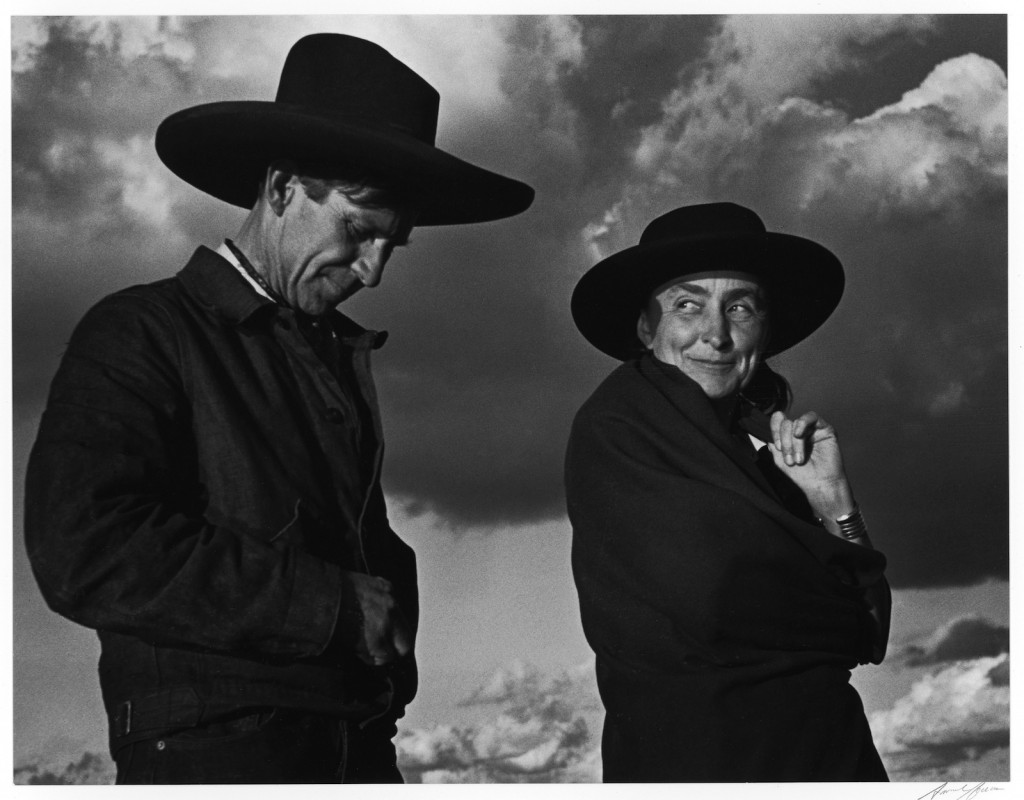 He did it for the money and continued to for many years.
Ansel Adams never did end up completely abandoning his commercial photography, in fact he kept commercial clients until the 1970's.   He maintained clients such as Kodak, Pacific Gas and Electric, Fortune Magazine and AT&T to supplement his income so he could work on his real passion which was photographing the West.
It's hard to believe that Ansel Adams had to supplement his income with commercial work when today his original prints can sell for $50,000 or more.  I suppose even a great photographer has to do photography that they are not inspired by for the money.
Why does money change everything?
I always run over the question in my mind of why I am so reluctant to charge people for taking pictures.  And it always comes back to the same thing for me.  If I charge them money, then I have to do exactly what they want not what I see in my head.
To be honest, its probably a control issue.  If I charge someone for photography, their expectations will rise and then I will feel obligated to give them what they expect.  I guess I want to maintain the control and selfishly not have to give creative freedom over to them.
And to be even more honest, its probably due to a lack of confidence in my photography.  If I thought I was going to take the best pictures they had ever seen, I might consider charging money.  But I guess I don't feel I can deliver that.
It's what Ansel Adams didn't do for money that was the most influential and inspiring
Ansel Adams photography was and continues to be extremely influential.  His pictures of Yosemite and the West continue to be the benchmark for landscape photography even though he shot with film and didn't have many of the modern photoshop tools to help his work.
I am glad that Ansel Adams had some bad commercial photography sessions and hated the work.  Imagine if he loved it and that is all he did?  Imagine all of the countless iconic images that we would not see.  Ansel Adams desire for creative freedom helped to fuel the art that is so in demand today.
I often find myself influenced by him too
I suppose that I have been influenced by him too.  I was browsing some of my own photos and noticed in a few how shamelessly I had tried to copy his style with some of my landscape photos.  Well, I am sure I am not the first and won't be the last.
Mountain Ranges in Yosemite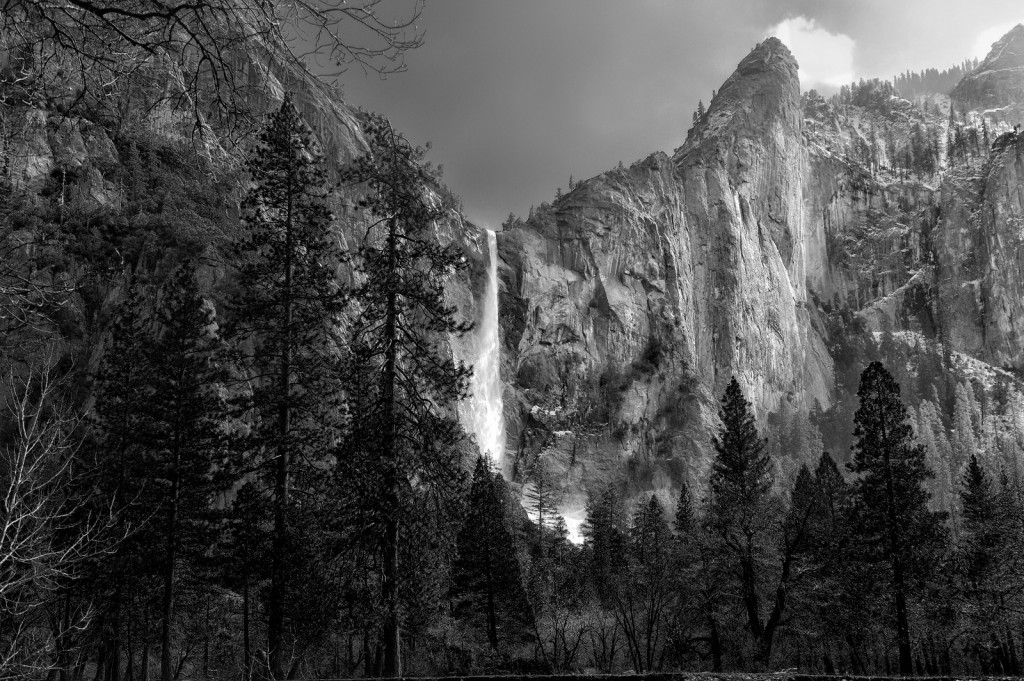 More Mountains and Waterfalls in Yosemite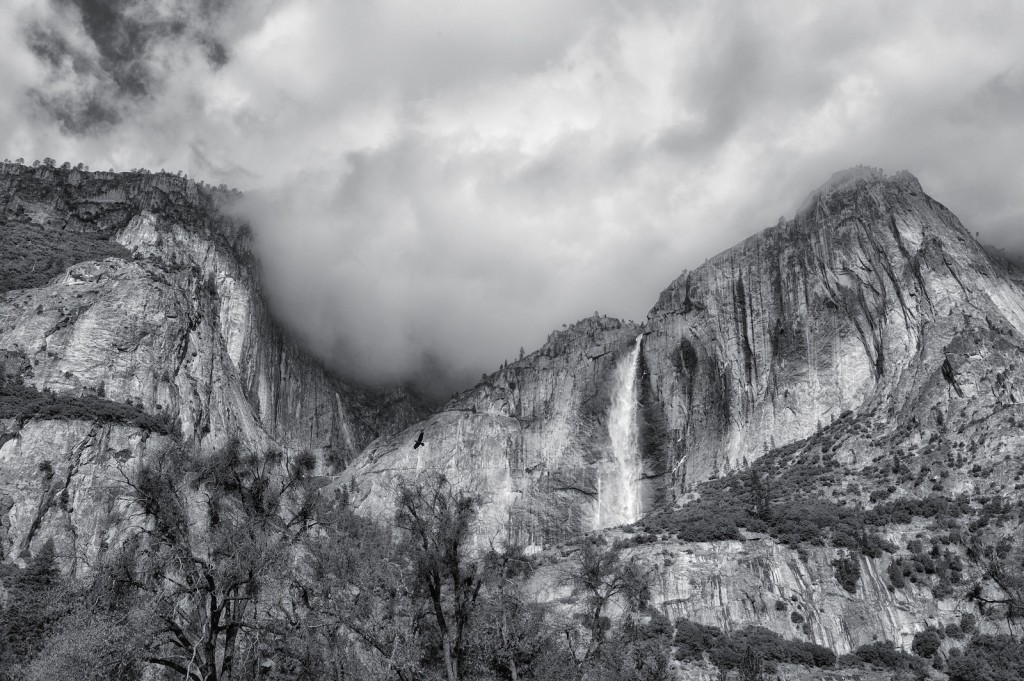 Mountains in Banff National Park Canada