Dad Channels Mike Tyson
Dad has always been a huge boxing fan, so it's no surprise that he requested to be transformed into Mike Tyson this Saturday Night.  This is just another "typical" night at Camille and Danny's.
Mike Tyson II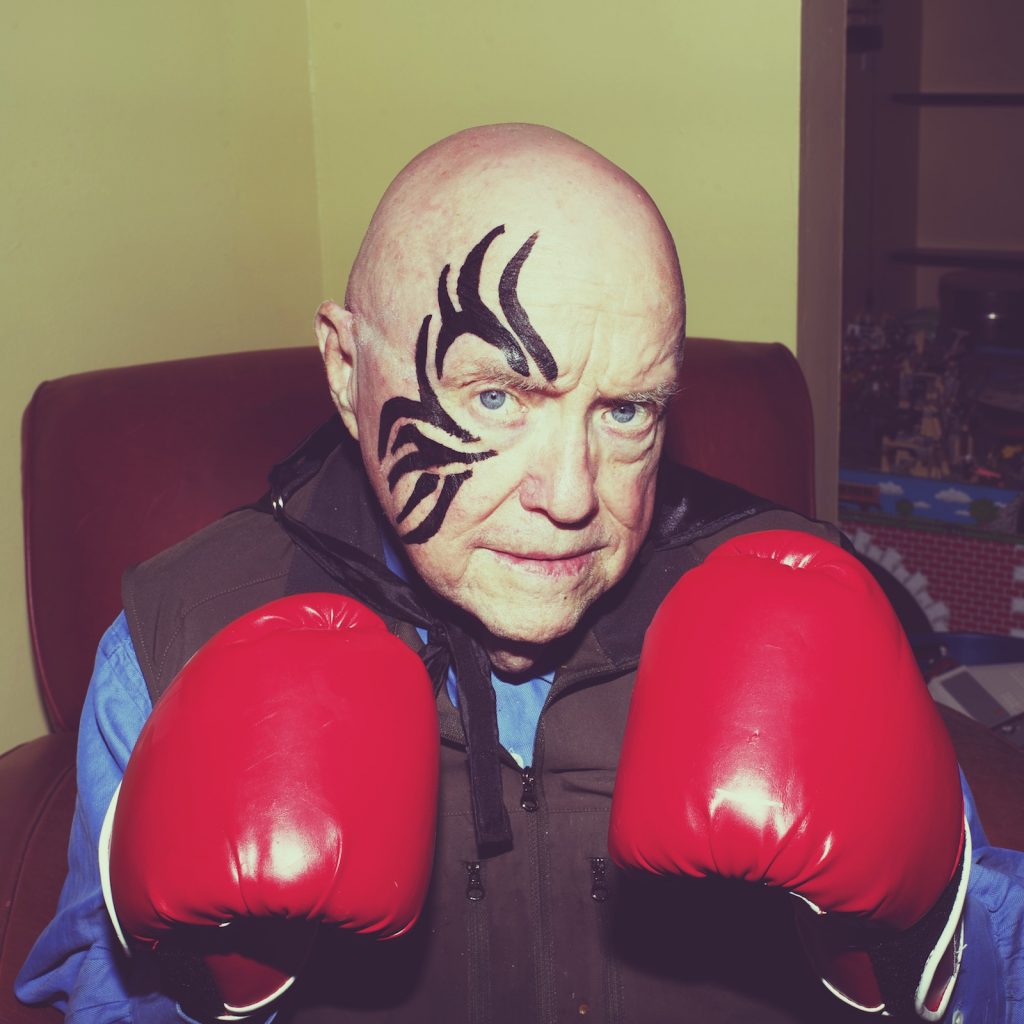 Dad looking up, saying, "If the police pull me over they will arrest me with this on my face"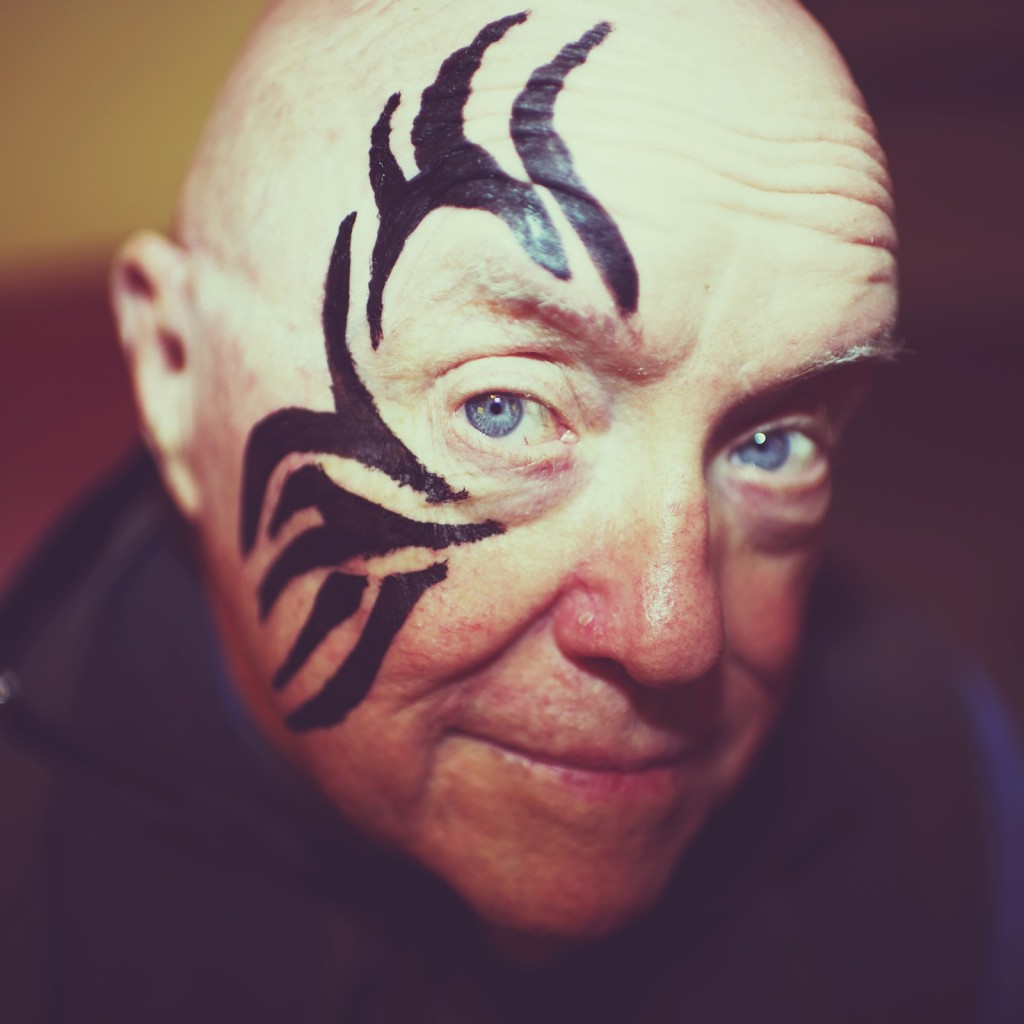 And enjoying a little TV.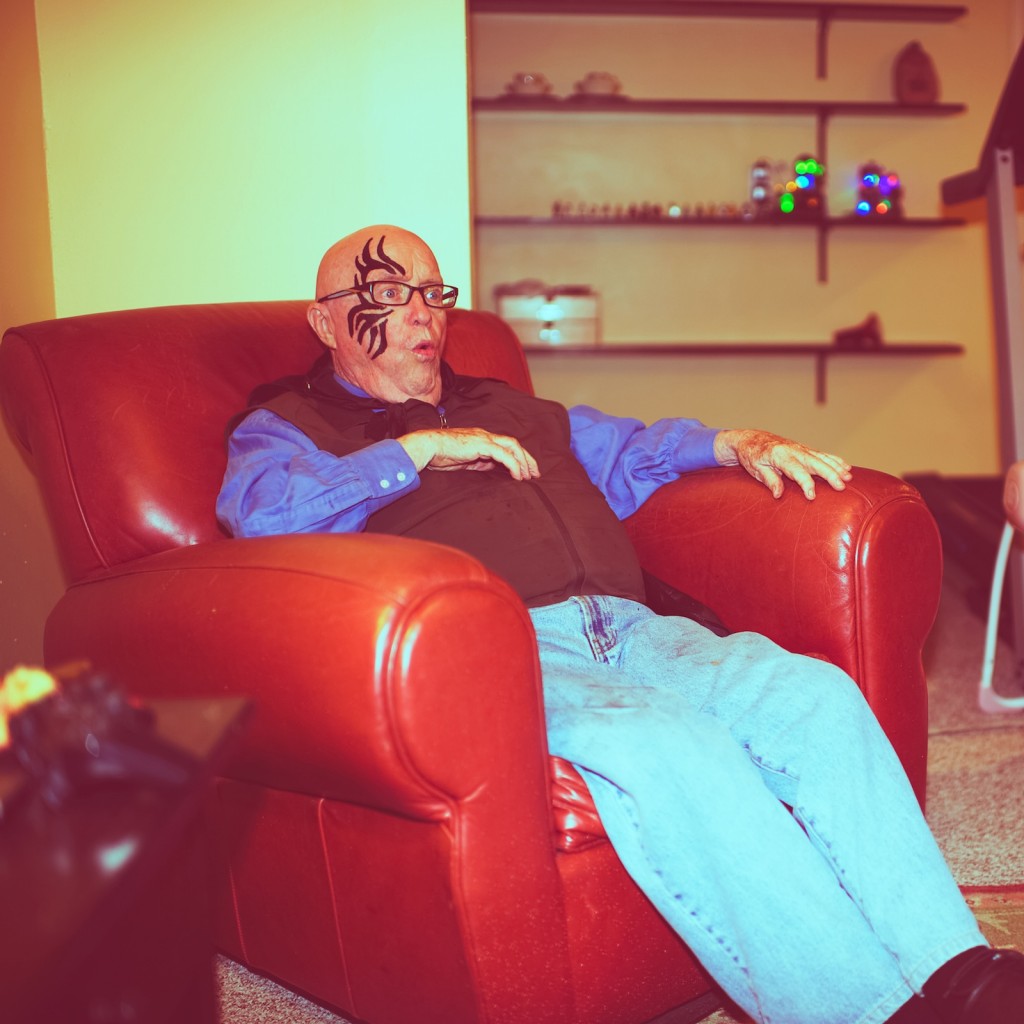 And the internet (with a Batman cape)