Fuji's New Instant $169 Vintage Camera for the Kiddy Kiddies is the Best One Yet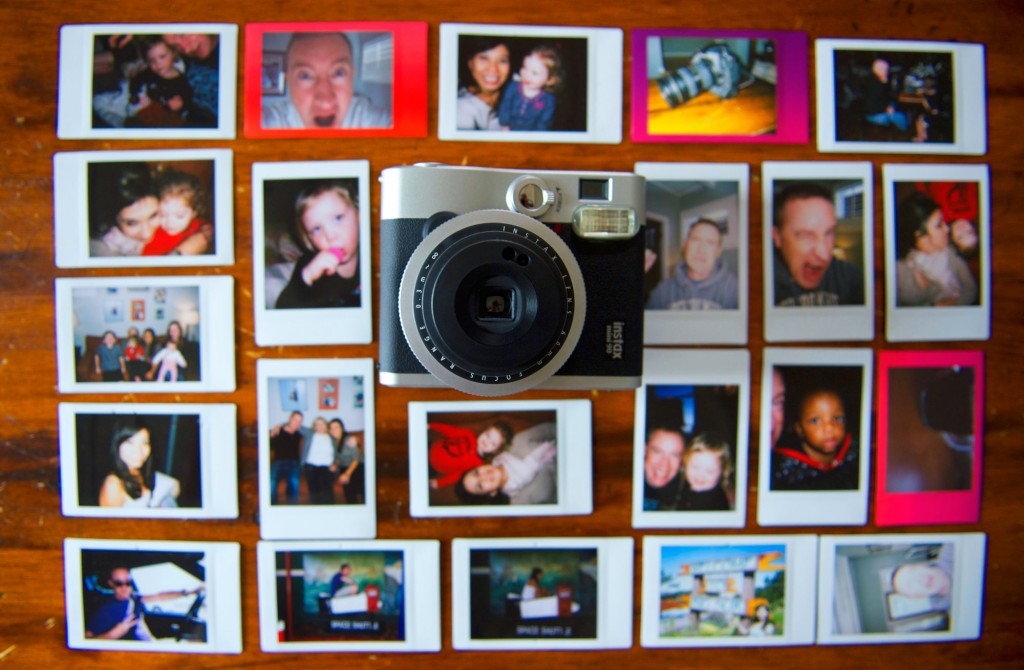 If you don't have an instant camera, I think you need one.  And I'm saying that for one reason- Facebook. Many people spend a lot of time putting their family memories on Facebook and that might not be the best idea.
If you think Facebook will be where we all go in 15 years to look at the pictures we take today, think again.   Remember Friendster?  Remember Myspace?  Just try to go to those sites today to access your profiles.  You can't.  They're gone.  And Facebook won't be there either in 15 years.  Judging from the hyperspace-like speed that Facebook is killing itself you may not even be going there in 2 years if I was to guess.
Instant Cameras are Fun
Instant cameras are fun, but lets face it they are not nearly as convenient as your smart phone and they are kind of expensive.  I get a lot of questions from my friends and family about which camera to buy.  So I am always trying out new cameras to see which ones are cool.
I've tried a lot of the old vintage Polaroids and I have tried out Polaroids Zink cameras and Fuji's Instax cameras.  Beyond Poloroids Zink cameras which I think suck, the rest are all pretty great.  And I could recommend them all.  But here is one little camera that is my new favorite.
Introducing the Fuji Neo Classic
This camera is getting rave reviews. I just bought one myself and at $169 it is one of the more affordable and cooler options. It's the Fuji Neo Classic Instax Camera.  Its a very cool little thing and it gets my vote as best little camera for the Kiddy Kiddies.  I will give you a few reasons why I really like this camera.
Fuji created a vintage looking and well-constructed instant camera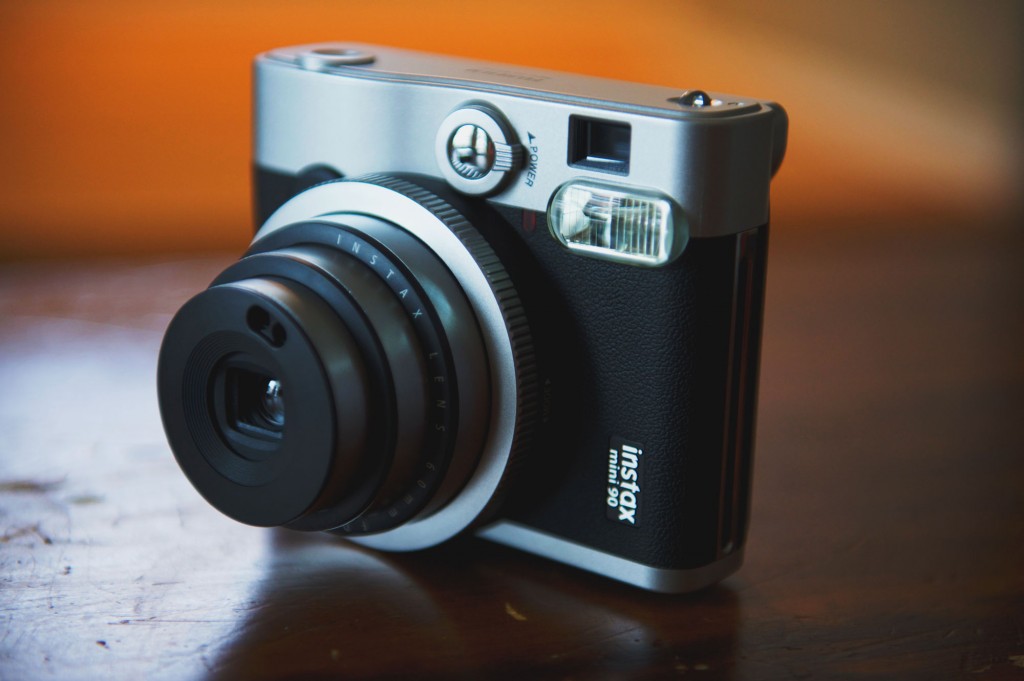 So why take a serious look at this camera as something to buy for your family?  Well here are 5 reasons for you to chew on.
Reason #1  – Because it looks pretty cool
Kids love cool vintage style cameras.  Fuji was really smart to take their old Instax cameras and give them an old face lift.  The older cameras were brightly colored and very youthful but in my opinion probably were a bit embarrassing for a boy to carry around.
This new camera is cool and actually looks like an old film camera.  If you want to teach your kids about photography, having a cool looking camera is a great way to start. The feel of this camera is nice and sturdy too. It doesn't feel cheap and plastic-like.
The old Instax camera models were highly targeted at the Hello Kitty Crowd.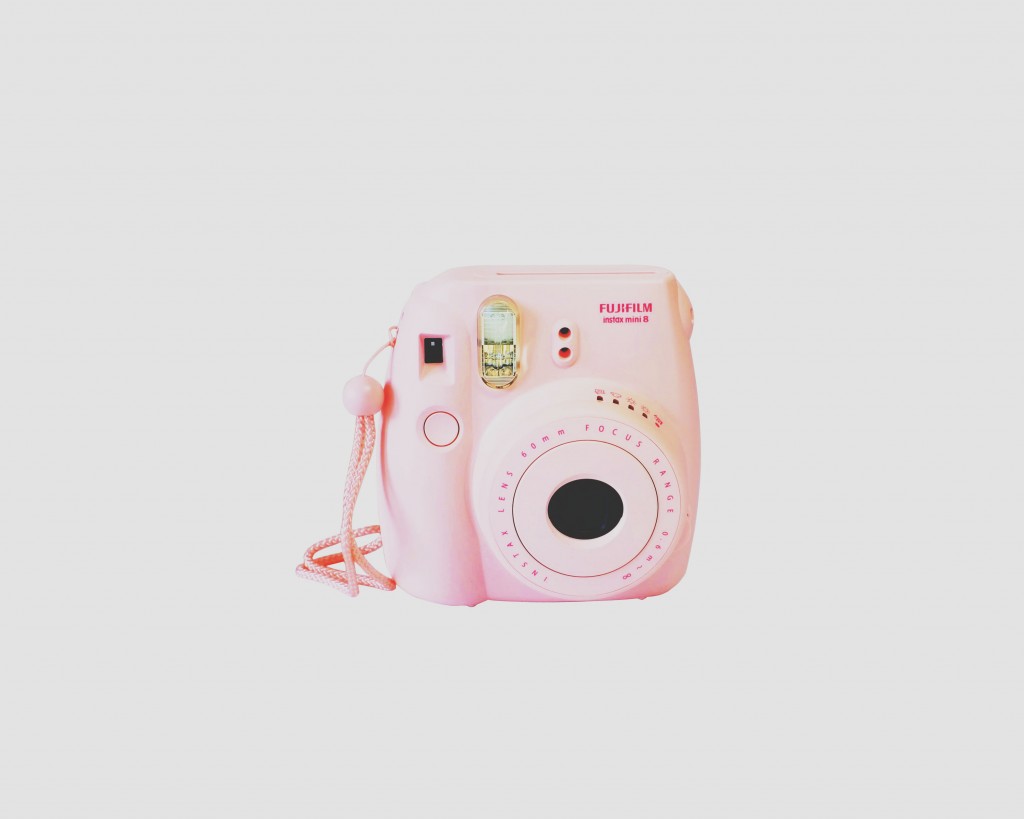 The film pops out from the side of this camera.  If you find that kind of exciting than congratulations you are a photography weirdo.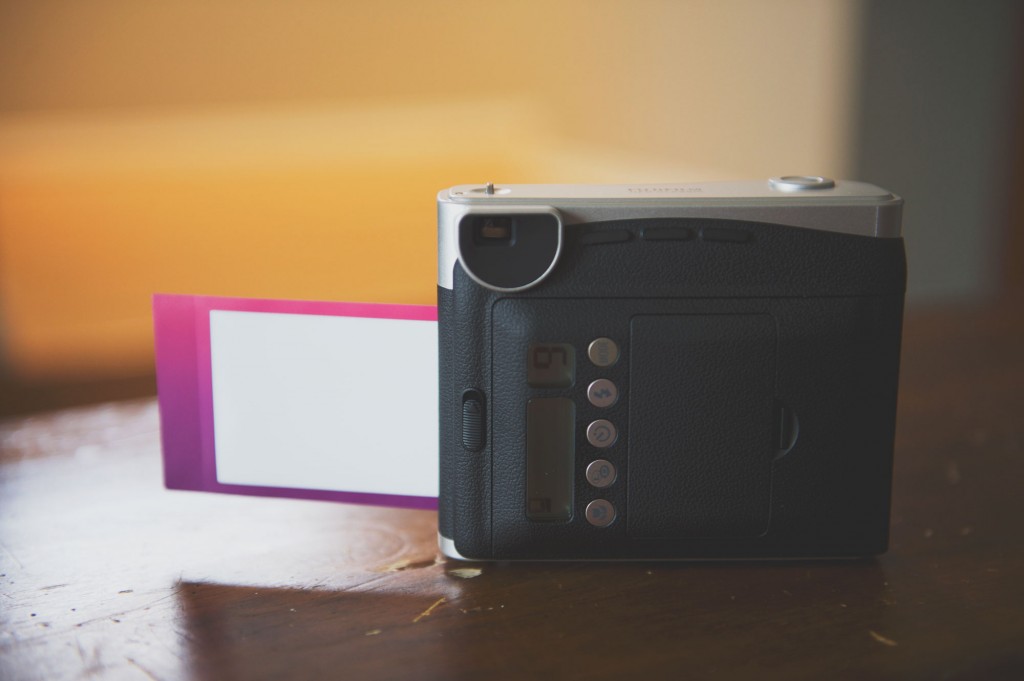 Reason #2 – Lots of Controls and Functionality that is cool
This camera has lots of bells and whistles that a budding photographer would love.  Take for example the ability to take double exposures.  Double exposure photography is the process of taking two shots which are combined into a single exposure.
This instant camera has the feature built right in.  You can even get tips and tutorials on how to do it right from Instax – Double Exposure Photography.
In addition to double exposure mode, the camera has a party mode with a longer flash, a macro and landscape mode for close-ups and landscapes, a light and dark mode to take more contrasty images.
The Neo Classic has a host of awesome features you won't find in other instant cameras.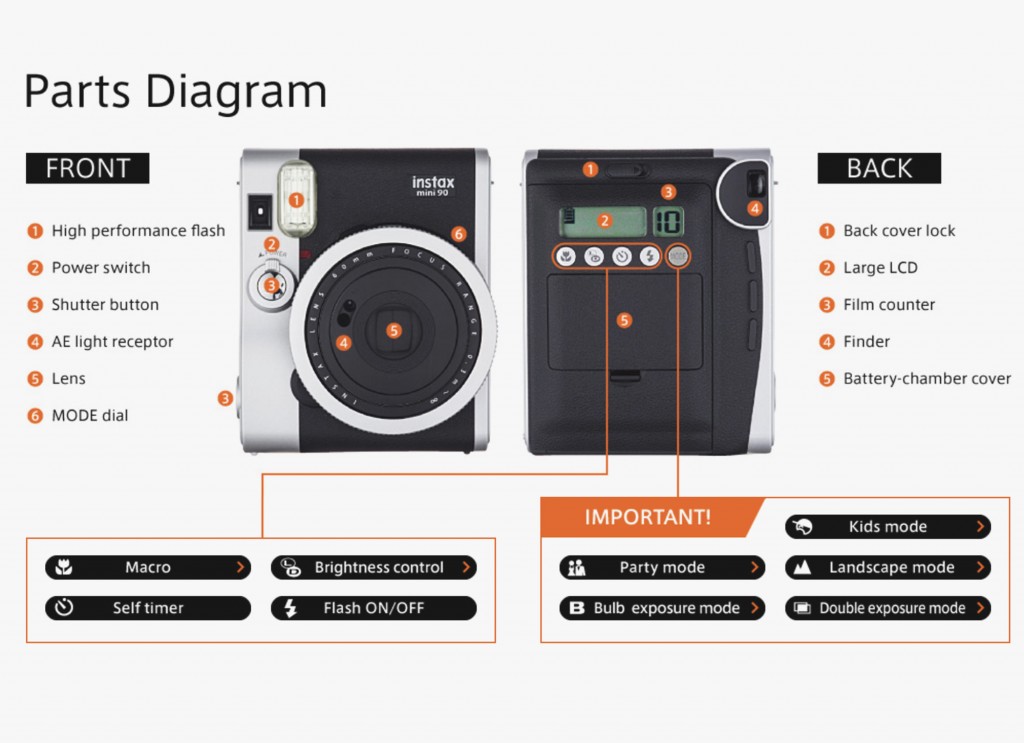 A cool feature of this camera is the double exposure which can create awesome results.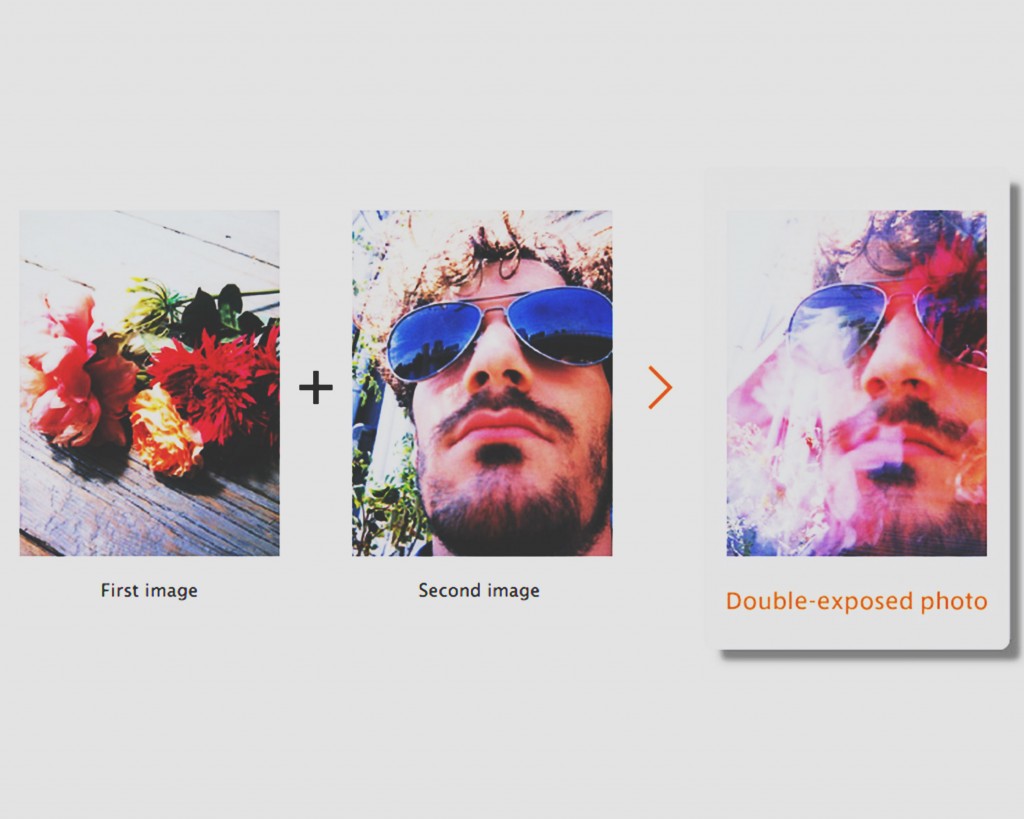 Reason #3 –  Excellent Camera for Parties
This is the camera to have on hand for your wedding receptions, kids parties or family get togethers.  The camera is simple and rugged enough for anyone to use.   I have used these little Instax cameras at parties and the most fun I have with it is giving people the pictures that we take with it.  I have been surprised to see many of the pictures I have given other people hanging on their refrigerators or sitting on the desk.   The gift of a photo is made extraordinarily easy with this awesome little camera.
 Reason #4 –  Cool Film, Cool Borders
Instax film is not as cool as Polaroid or Impossible Film but it is a heck of a lot cheaper.  I typically look for deals on the Instax Film which I almost always find online.  If you buy the film at a camera store it will probably cost you about $1 an exposure.  If you buy it online you can get it for about 50 cents.  When you find it, load up on it.  It will generally keep for about 12-18 months from when you purchase it.  Make sure if you buy it online to check the expiration date.  Like buying milk at the store always go to the back and choose the film with the expiration date furthest away.
Instax has cool multi-colored borders to give your instant photos a different look.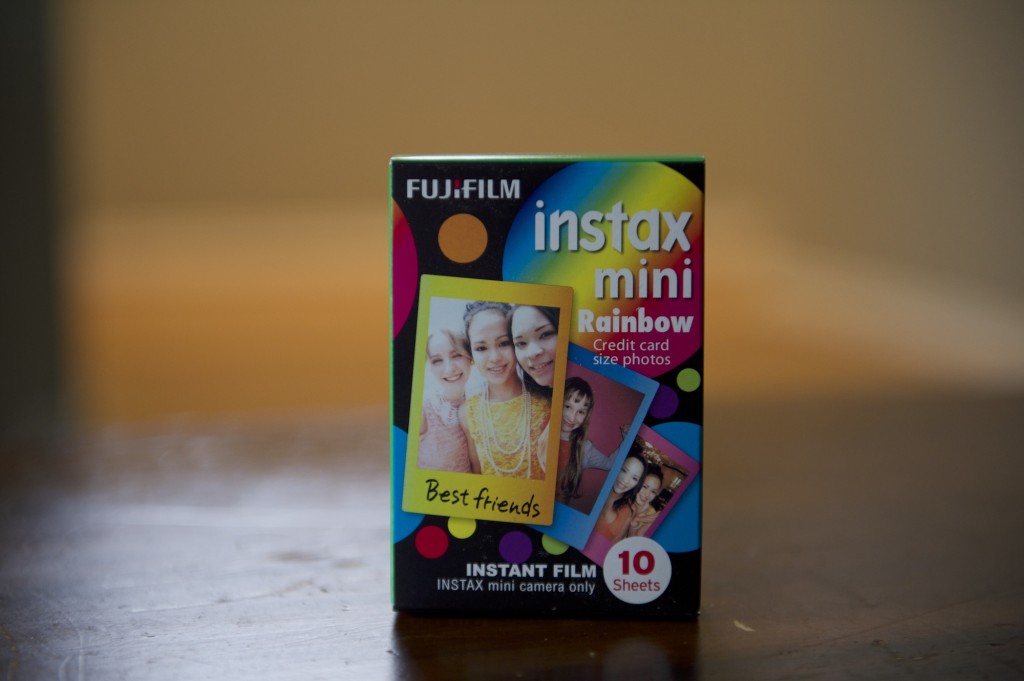 Reason #5  –   Tripod Mount and Timer Feature
One last, awesome thing about this Instant Camera is the fact that it has a timer feature and a Tripod Mount.  That isn't something that has typically been available on other instant cameras and I actually find it rare on many Polaroids.  Being able to screw the camera onto a tripod with timer means you can set it up at a party and take group pictures – Now that is cool.
The Fuji Neo Classic runs $200 but I found that BH Photo and several other places have been running specials on it for about $169.  Check it out and thanks for reading.
Do you love Polaroid Photography? Check out some of my other post on the subject.  The Polaroid Project,  5 Reasons you Need an Instant Camera,  The Best Polaroid Camera Ever.