A Game of Yelp Roulette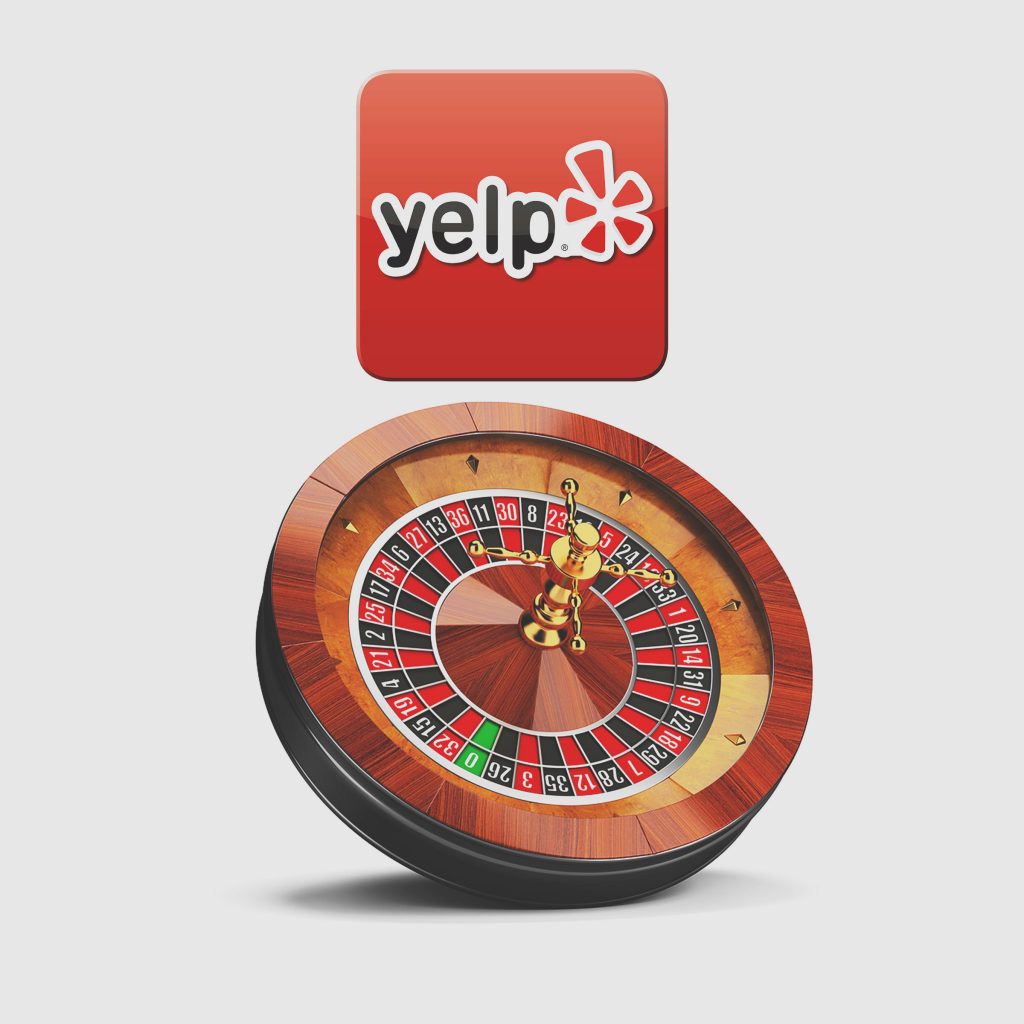 This doesn't have much to do with photography, but it is a fun thing that I have been playing that can really broaden your restaurant experiences.  I call it Yelp Roulette but instead of winning in Vegas, or getting shot in the head like you might with Russian Roulette, you get to eat an amazing meal.  It's pretty simple to play, but you have to follow 3 simple rules.
#1 –  You Need to Rely on Siri
The first thing that you need to do is pick up your phone and ask a simple question – "Where Should I Eat?".   The trick with Yelp Roulette is you need to rely on Siri to deliver you her suggestions.  If you don't have an iPhone, you'll need to figure out the equivalent way on your Samsung phone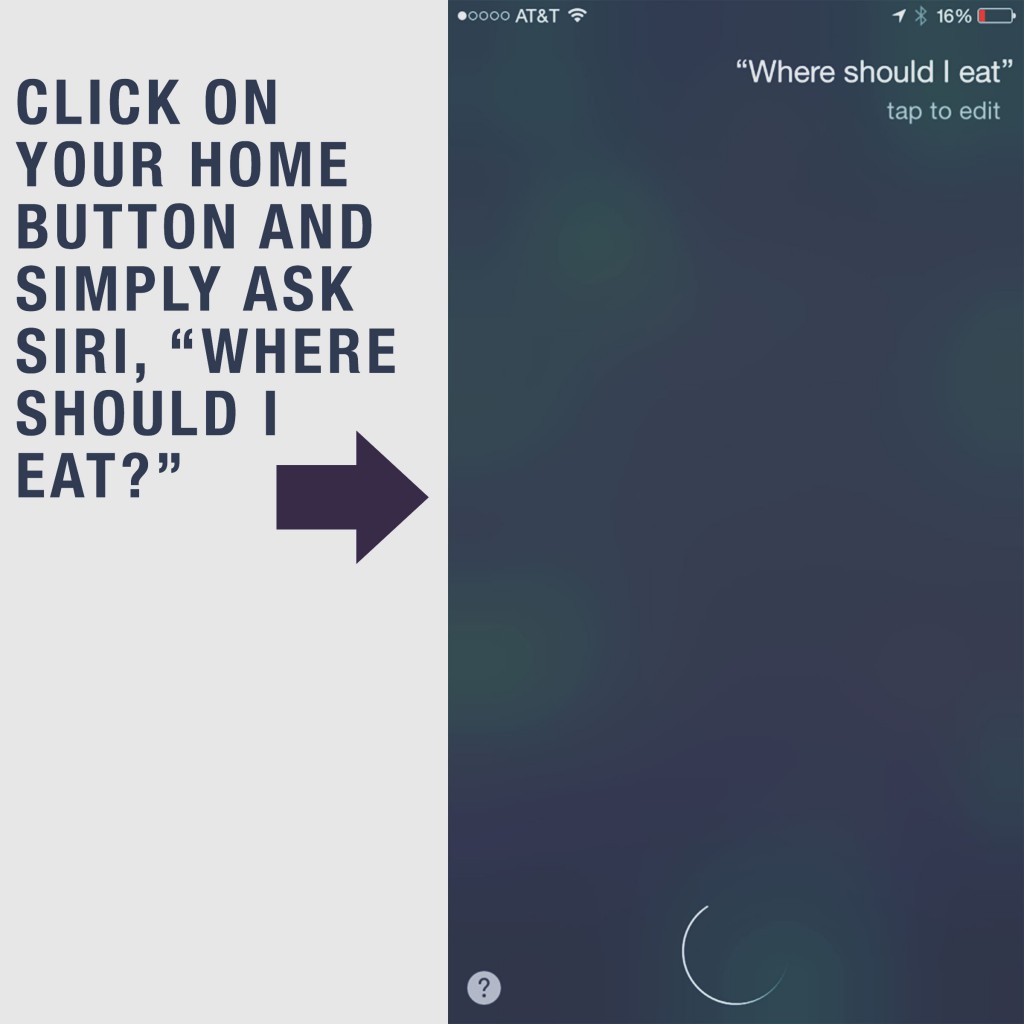 Step 2 – Read What Siri Recommends and Carefully Choose.
The second step is simple but requires you to make a choice.  The way Siri works is that she will go out to Yelp and match your location with the top rated restaurants that are closest to you.   You need to chose one of the first 5 restaurants displayed and click for directions to it.  Typically you will be less than a block or two away from her recommendation but you will be going to the best restaurant that is closest to you.  I find that there is typically a good variety of restaurants within the top 5 so you can still choose something that appeals to you at that moment.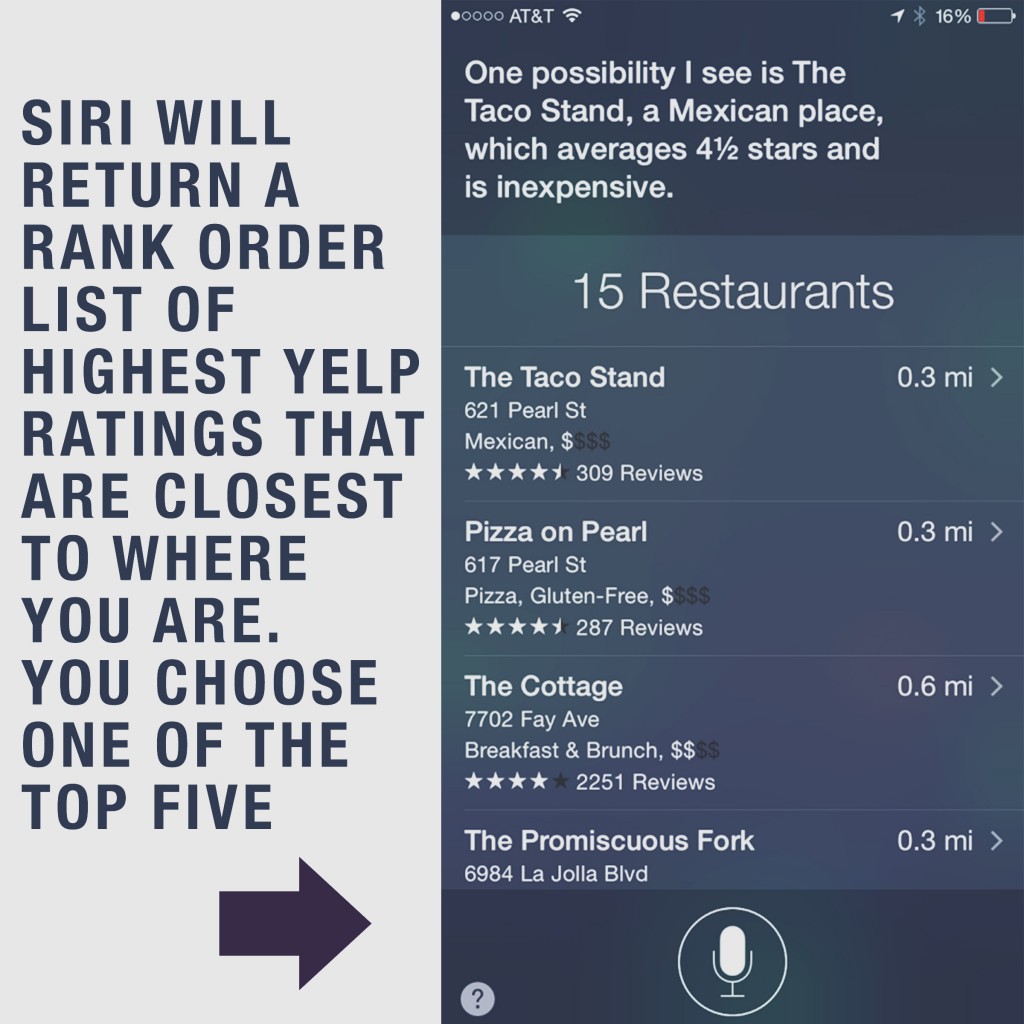 Step 3 – Get to the Restaurant and Ask the Person, What is your Most Popular Item
Once you make it to the restaurant and ask the person or waiter there what the most popular dish is and order that.  Now you are not only eating at the most popular Yelp restaurant closest to you but you increasing your odds of having a great dish by ordering the most popular item.
The final step is to publish your review to Yelp to keep the goodwill going.  That my friends is Yelp Roulette!