The Mushroom House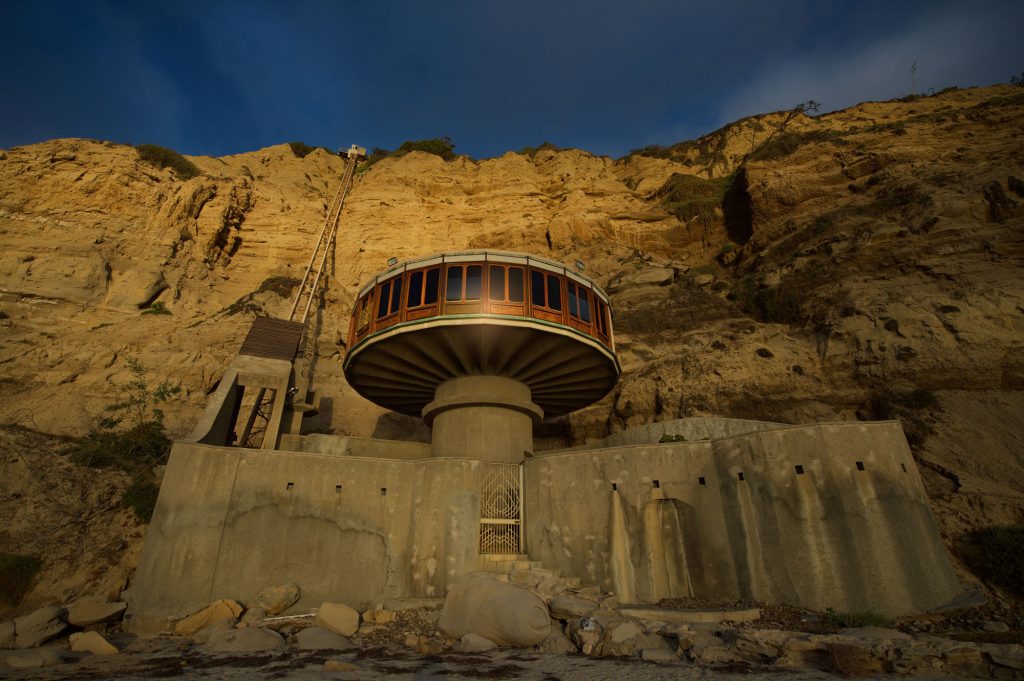 It's called the Mushroom House and it sits under a rocky sandstone cliff.  The backdrop of this house is such that it could be a scene taken straight from the Mars Rover.  The house was originally built in the 1960's by the guy that invented Bells Potato Chips.  Those potato chips were famous in the 1960's and appeared in all the stores like Alpha Beta.  They also made Granny Goose potato chips too.
A Guest House
The house was originally built as a guest house for this mega millionaire.  He didn't want any guest house but something that would really stand out.  What makes this house unusual is that it is built like a fortress designed to stand the test of time.  The guest house has its own elevator that provides its only means of quick access.
To build this house in modern times would never fly.  The La Jolla Coastal Commission would never allow a house built directly on the beach and cliffs like this.  This house has a front row view of the Pacific Ocean.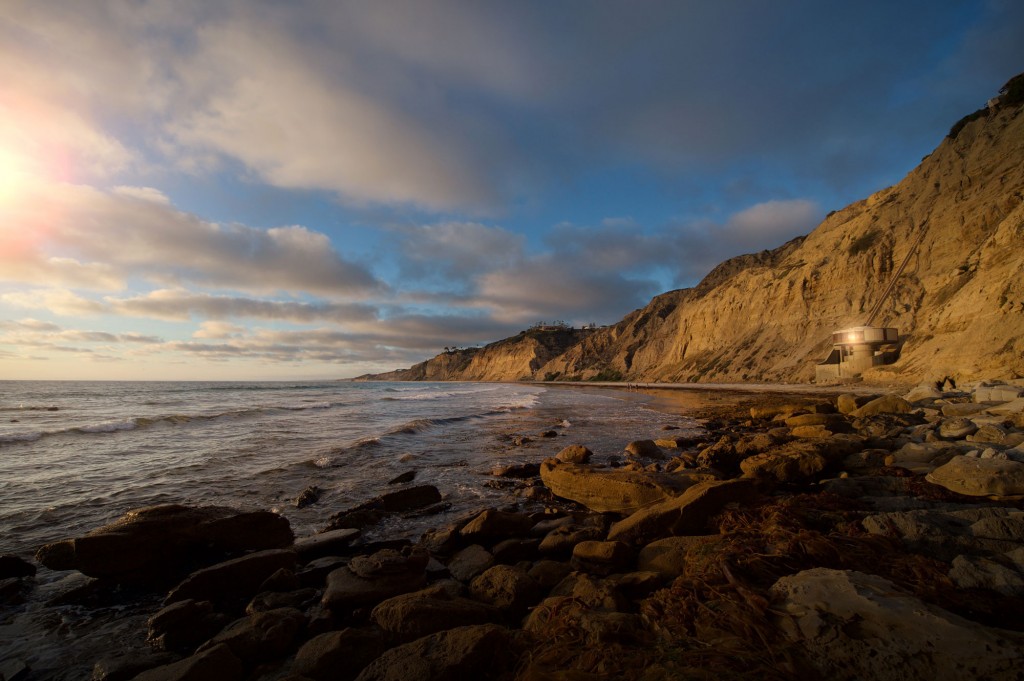 How to Get There
For the general public, there are two ways to get there.  The first is to head down to Scripps Pier and take a 10 minute walk north along the rocky coastline.   Watch overhead as those boulders might tumble down around you.  The second is to head down from the Torrey Pines Glider Port and take a 20 minute walk south along a flat sandy coastline.  Keep your head down as you walk through Blacks Beach because its a nudist beach although the only nudies that head there seem to be older men with saggy butts.