On the Streets of Saigon
There is perhaps no better place in the world to practice street photography than in Saigon.  You see, everything in Saigon is on the street.  Whether it is a coffee shop, a restaurant, a repair shop, a barber – it is all literally on the street.   Even the transportation is on the street.  People don't drive in enclosed cars, they ride scooters everywhere. There are over 2 million scooters bustling around the city of Saigon.  I went for a few days and took lots of pictures on the streets of Saigon.  You can check out the whole gallery here – Streets of Saigon
Dressed in army gear, your typical Saigon Scooterist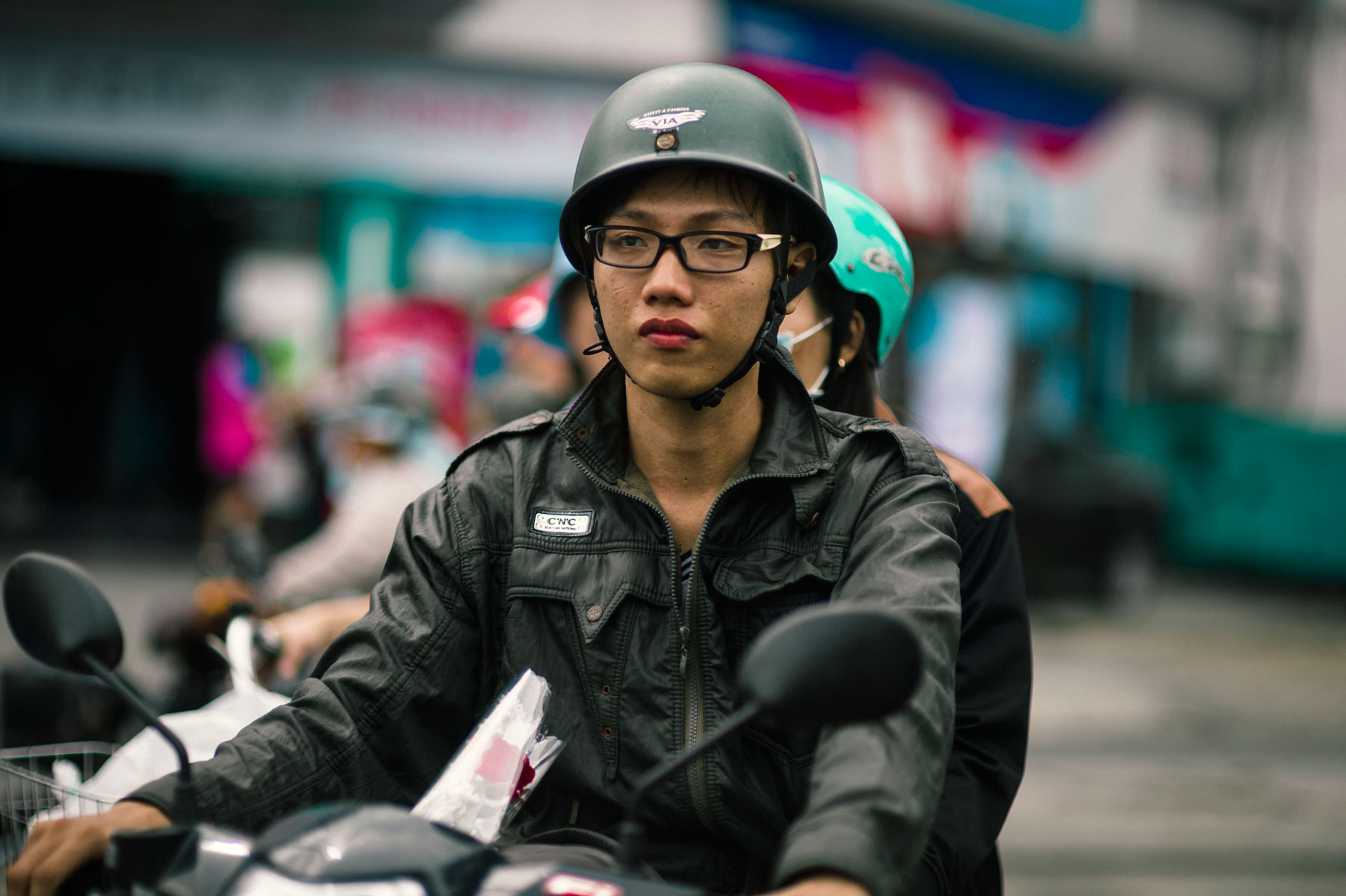 A street vendor selling his magazines. John Lennon on the wall.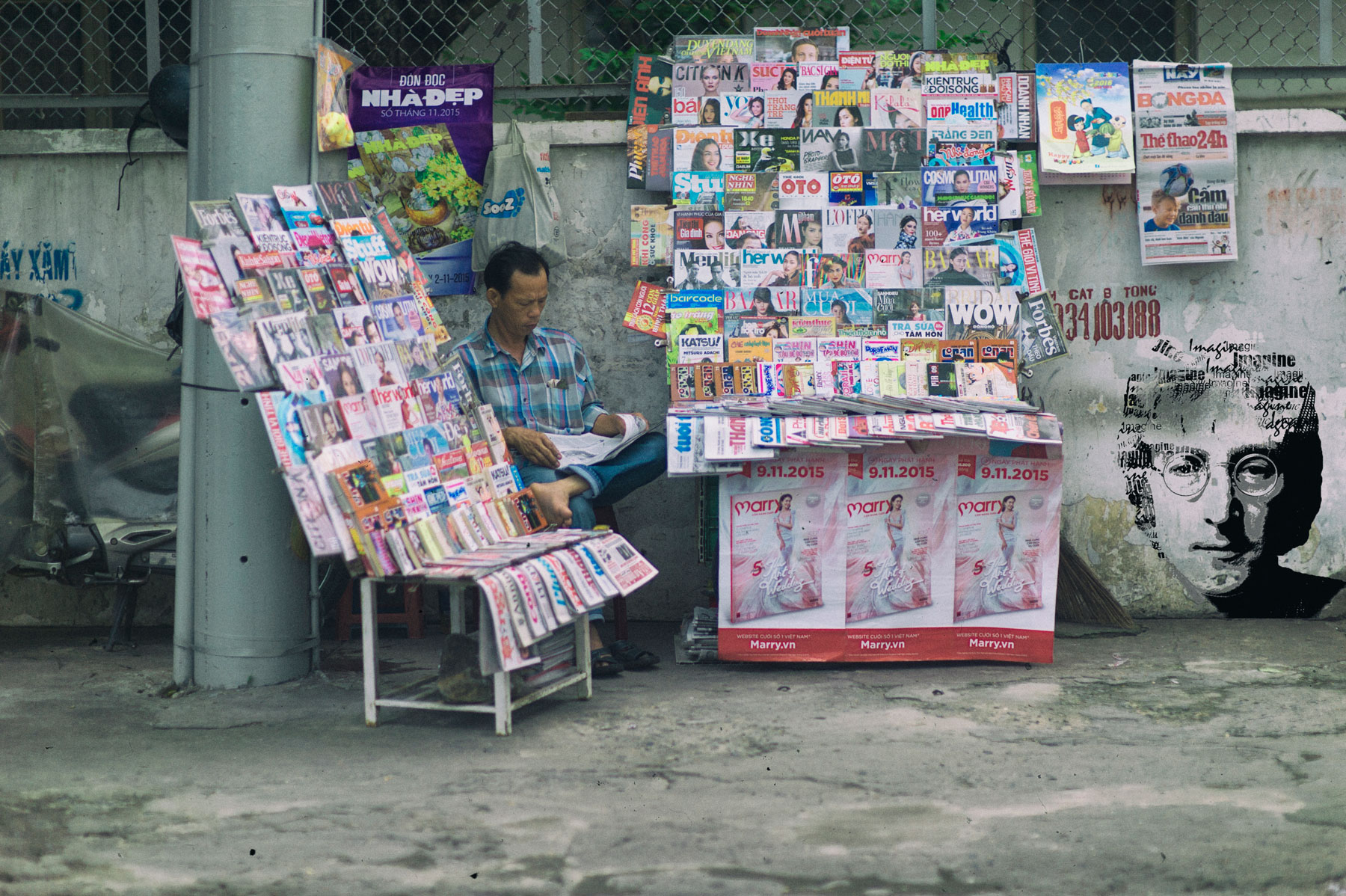 A father and daughter sell newspapers, probably their only source of income.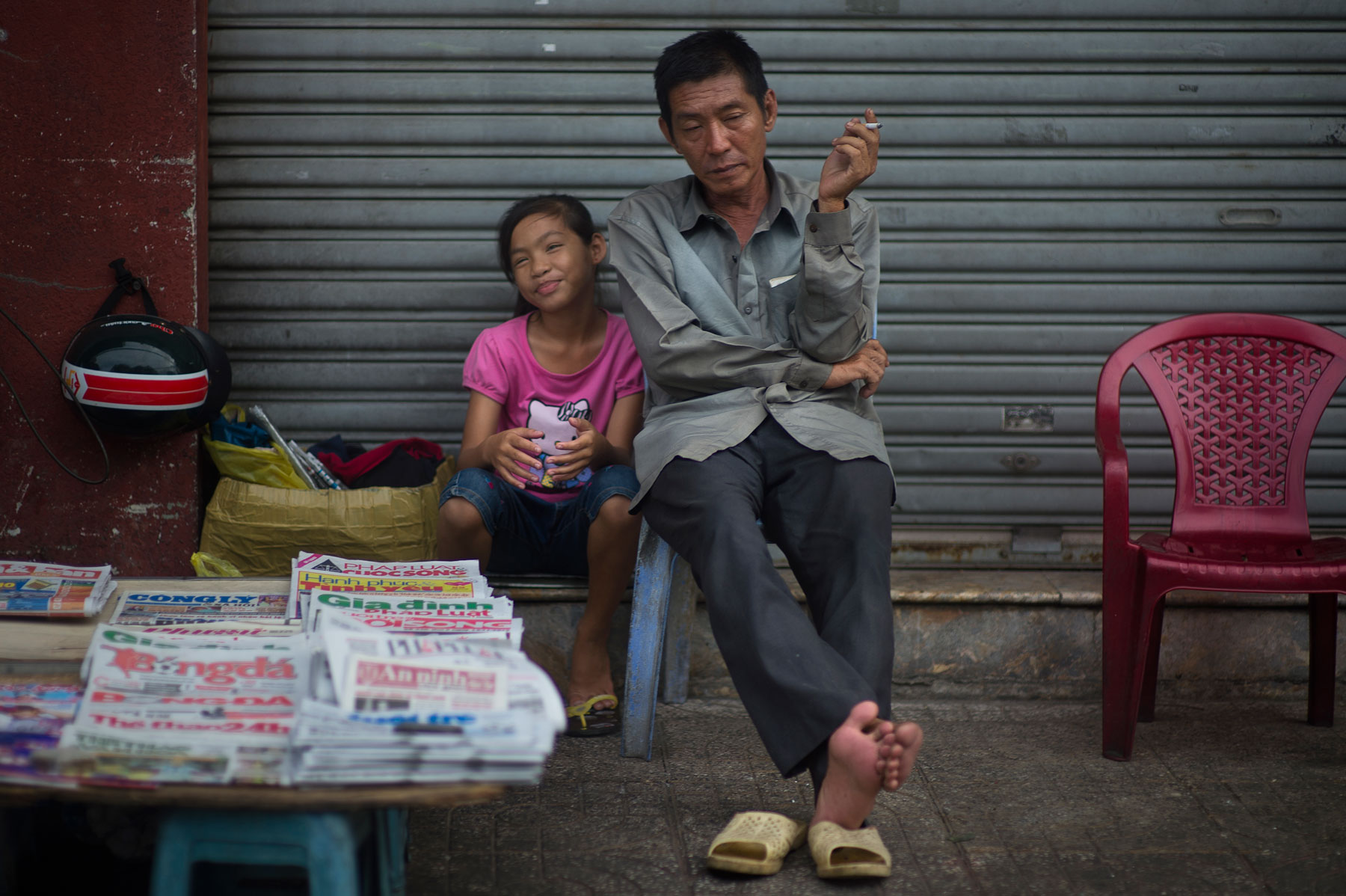 She goes door to door with this, selling soup to anyone who will buy it.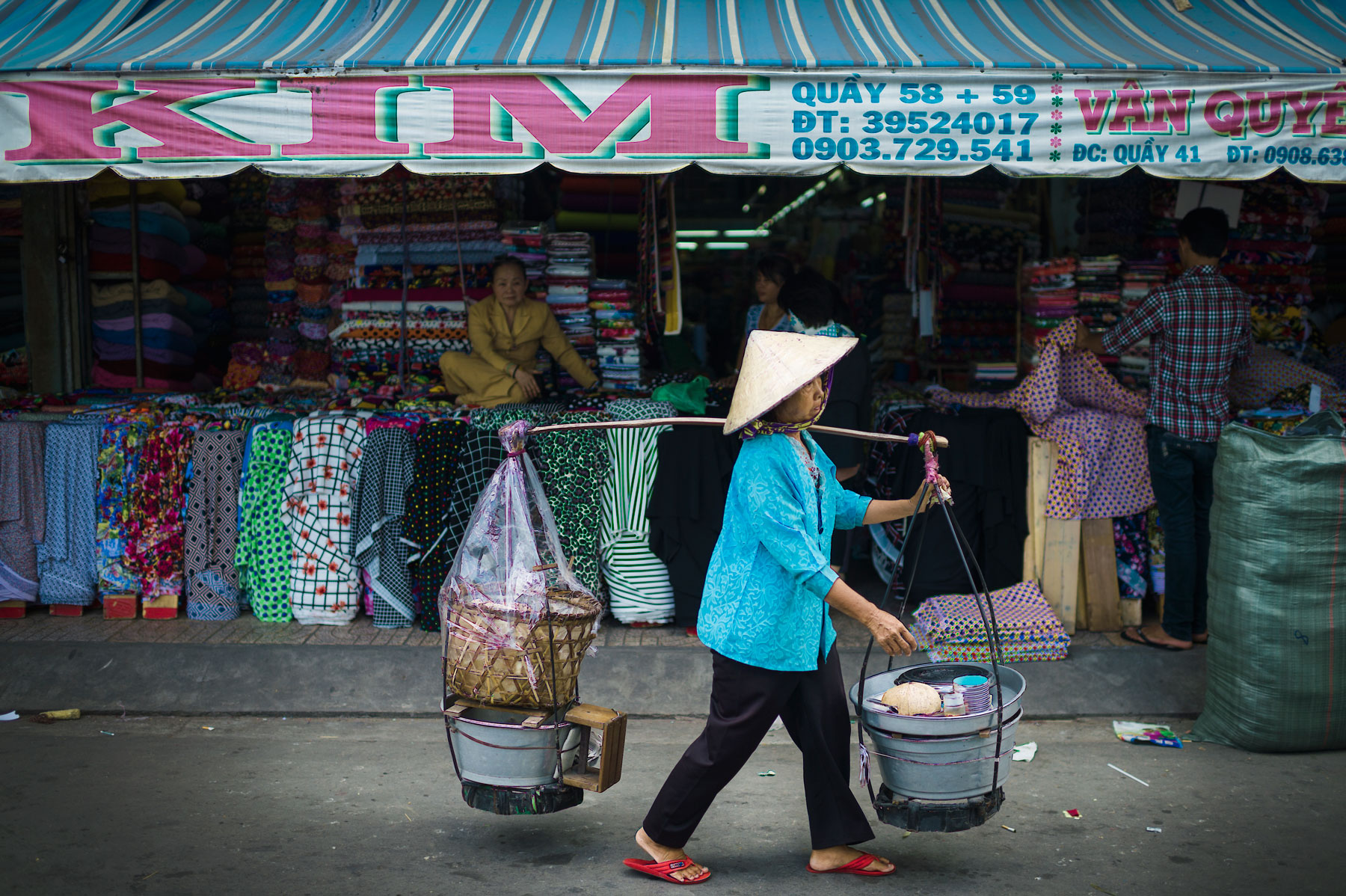 He collects cardboard for recycling and sells it.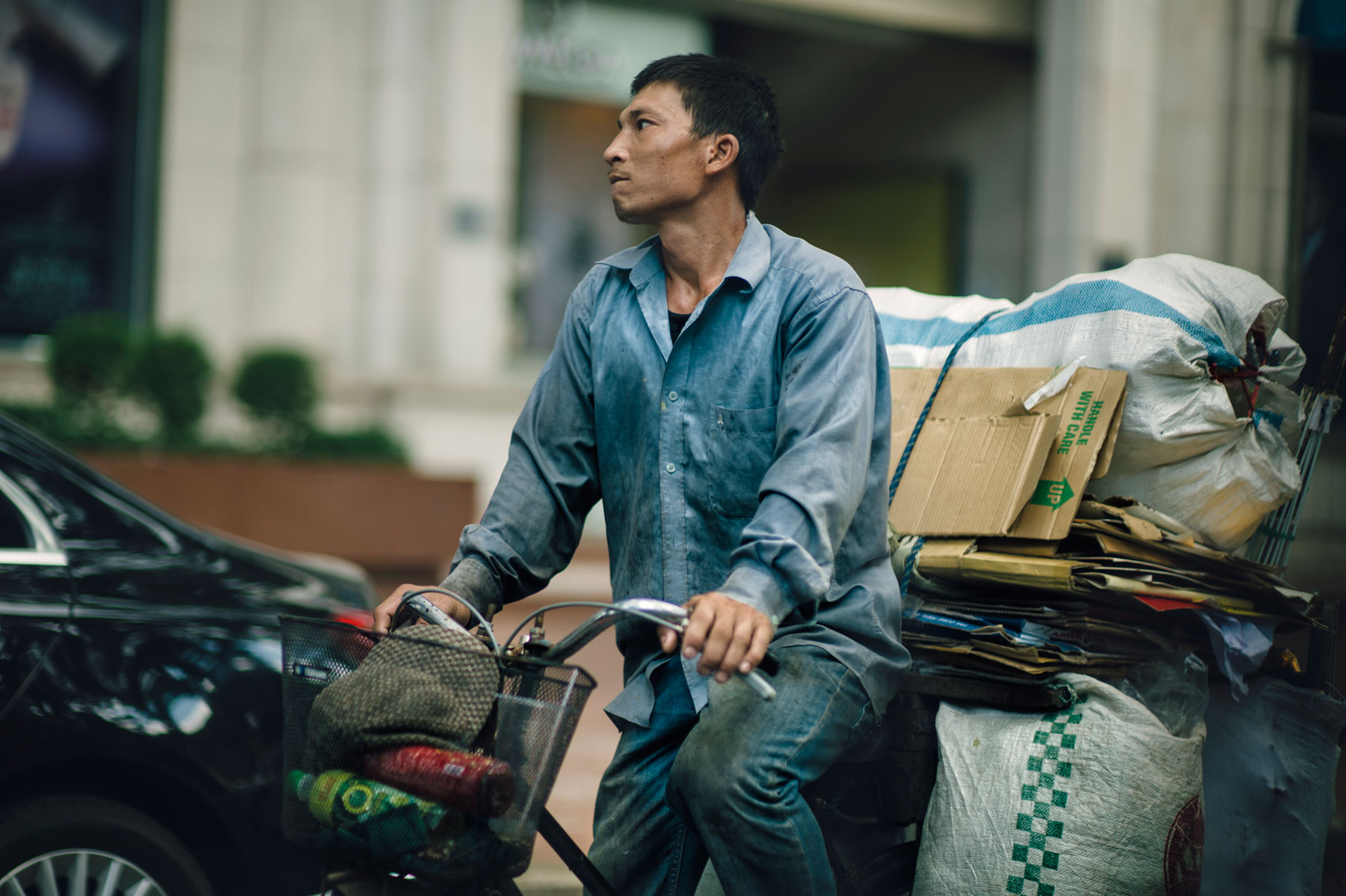 Man pointing to something in the sky.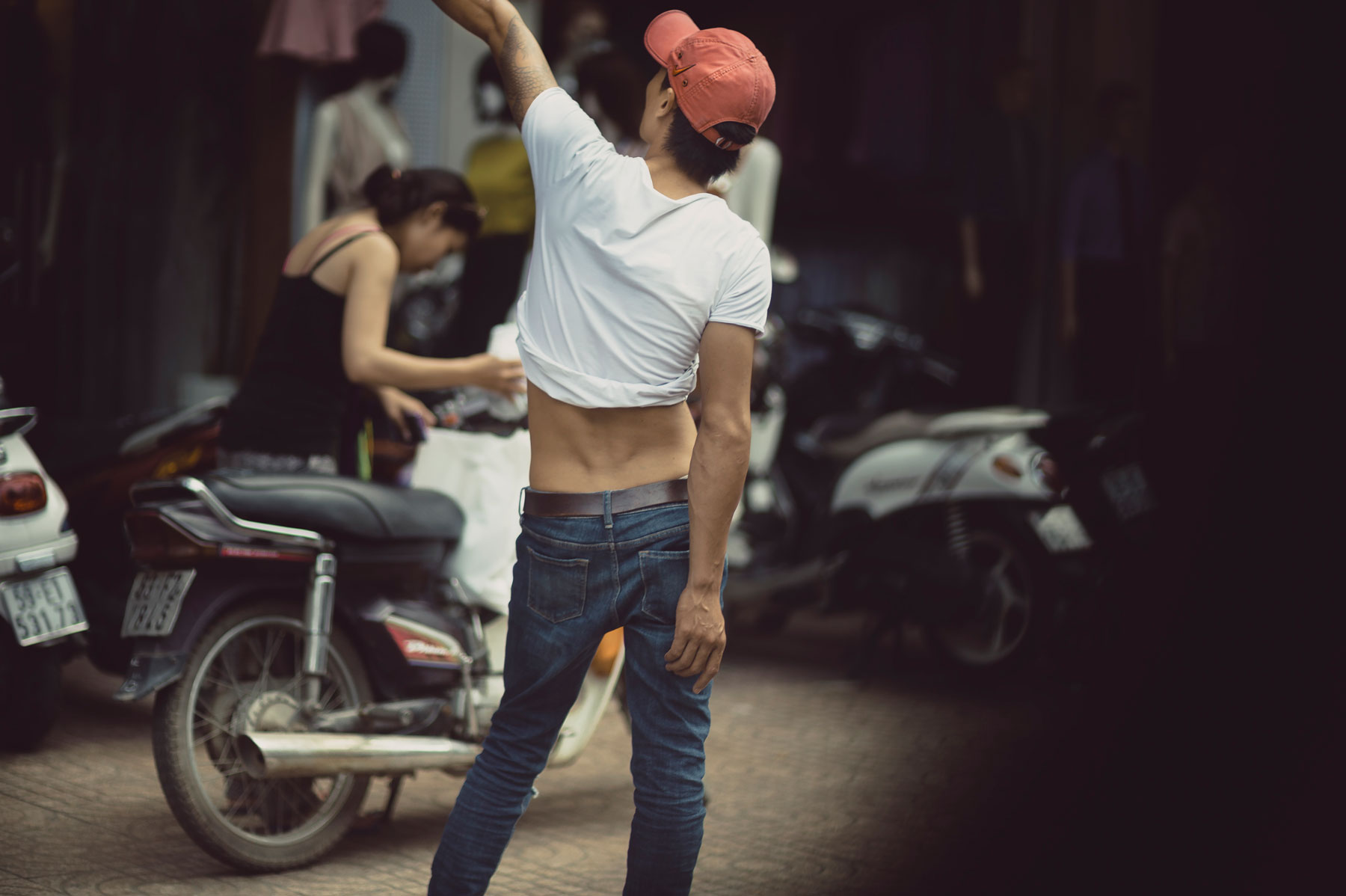 A security guard picks his teeth after a meal.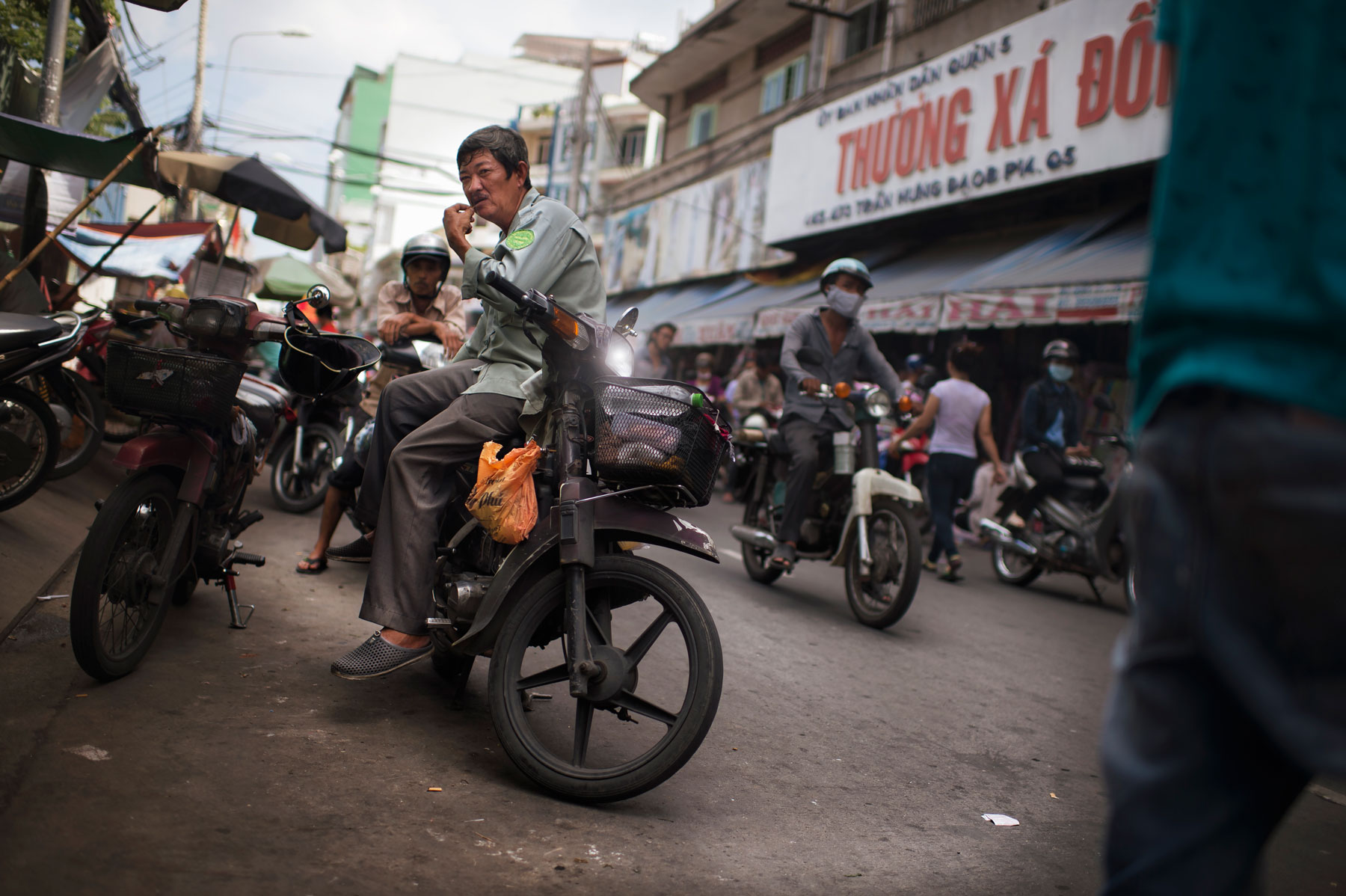 An elderly lady sits outside her home.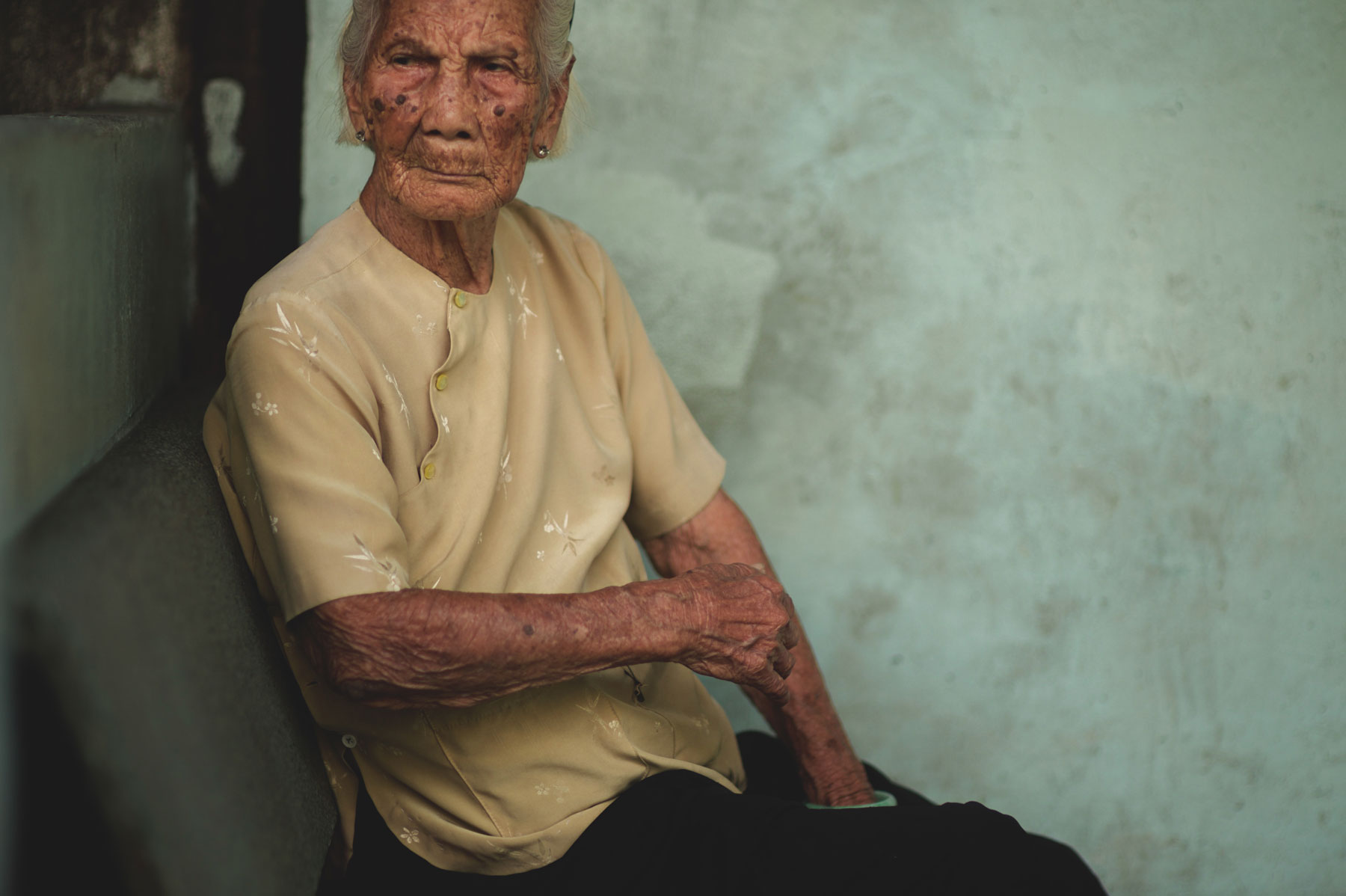 A begger counts the few dollars he made that day whole he heads home.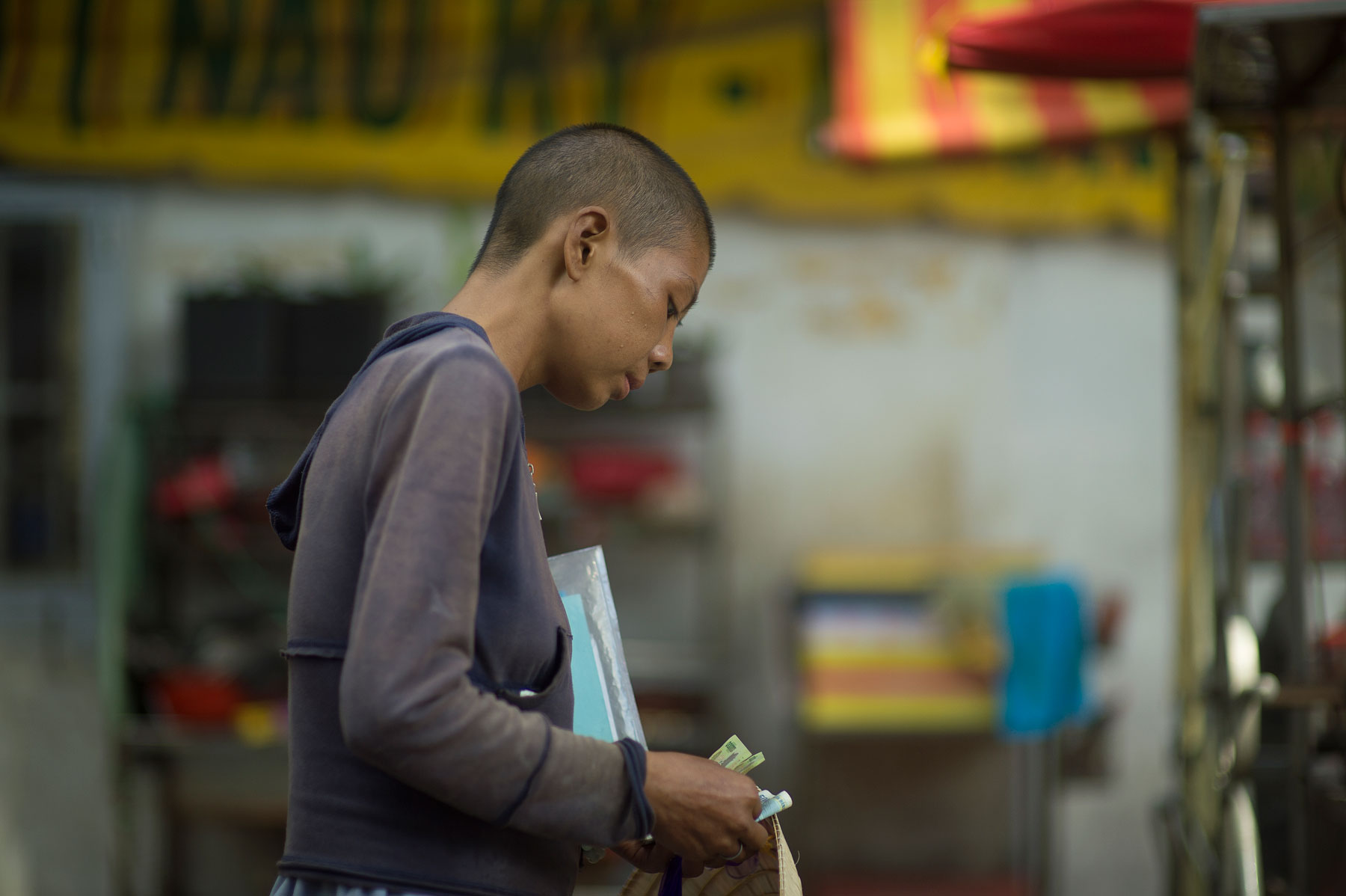 A security guard washes his hands from a bottle of water.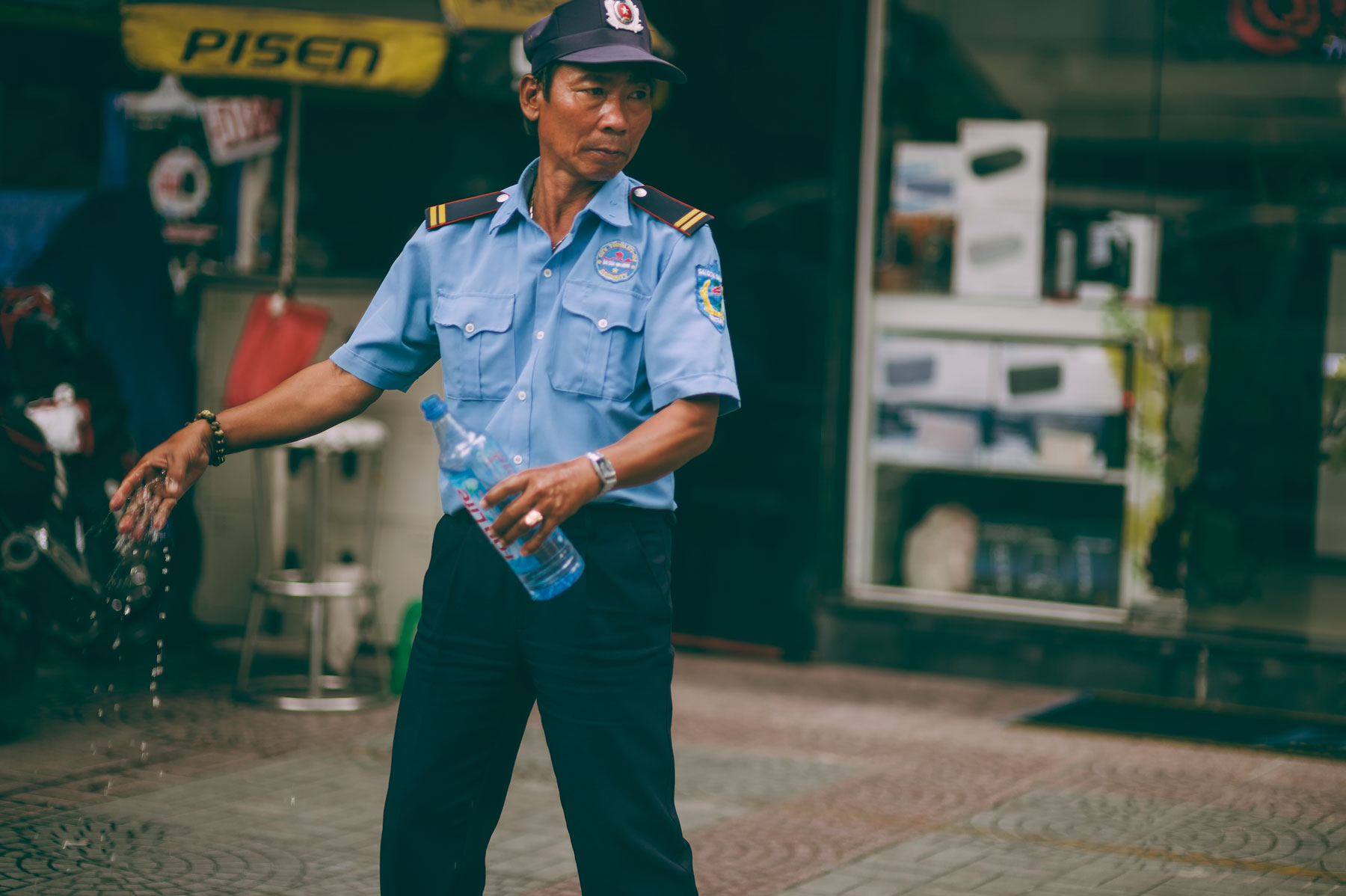 A man sits outside of his store for a short break.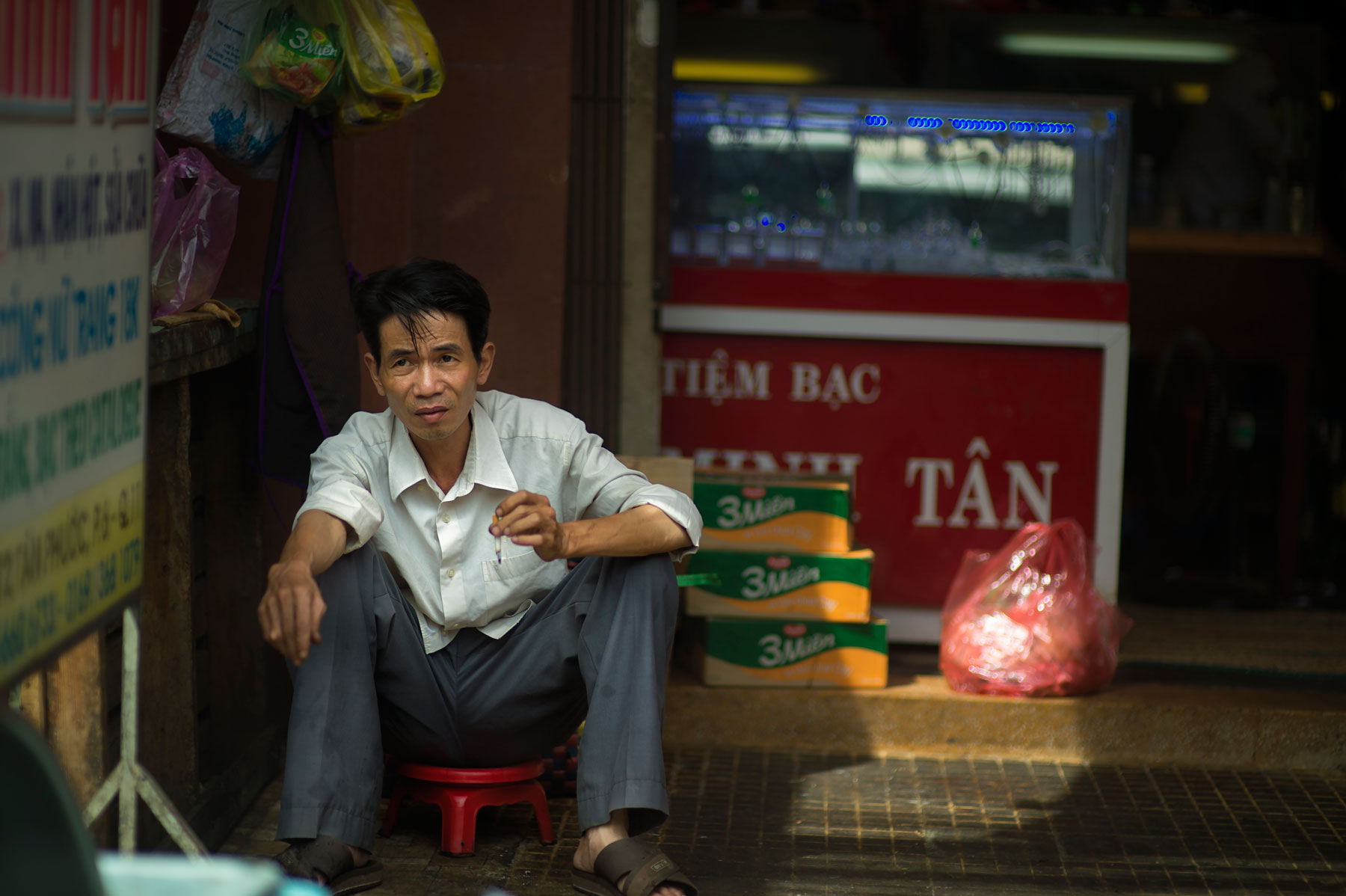 Taxi driver in the rear view mirror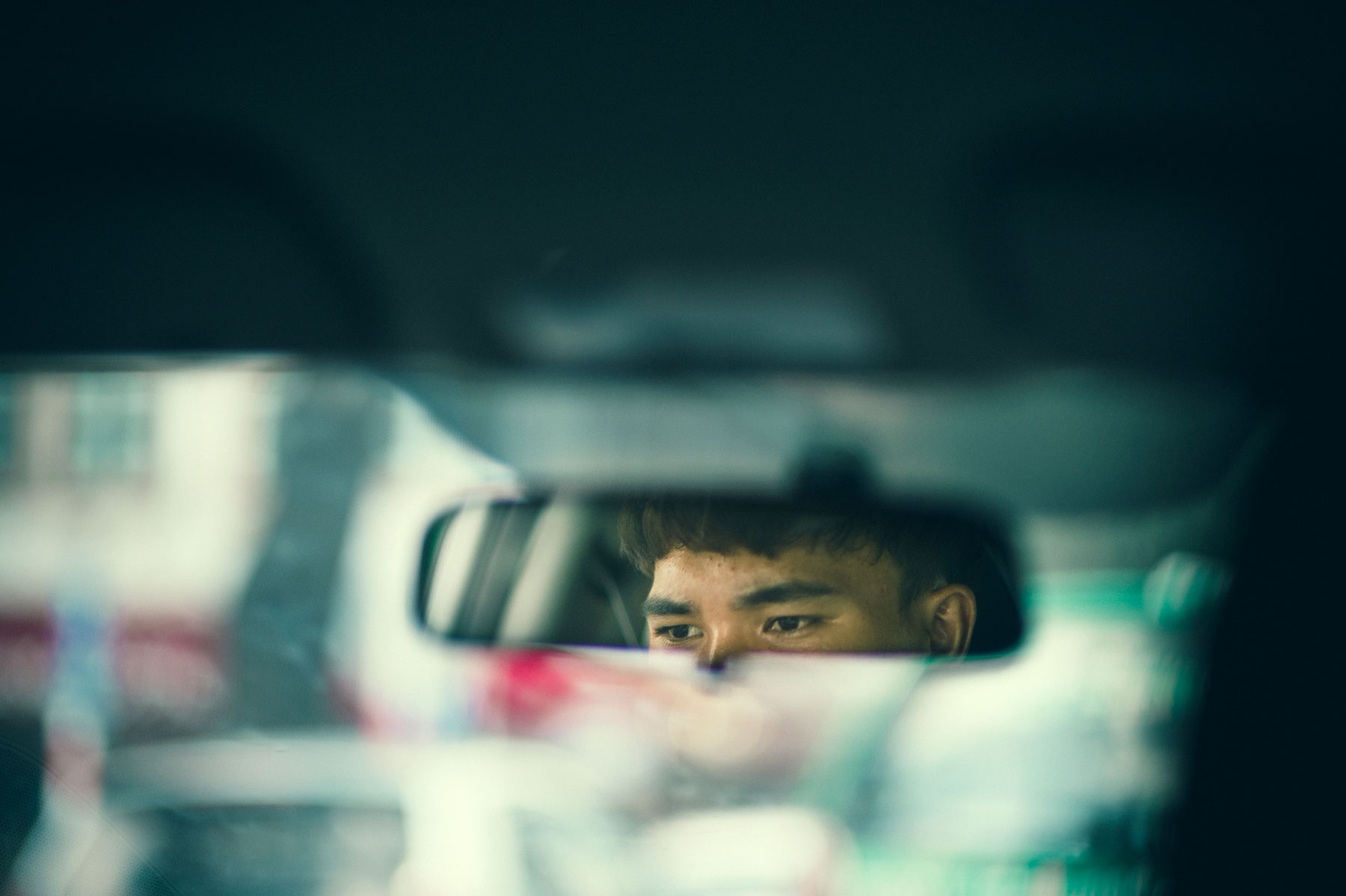 He lays on his motorcycle with his stomach hanging out and his big eyebrows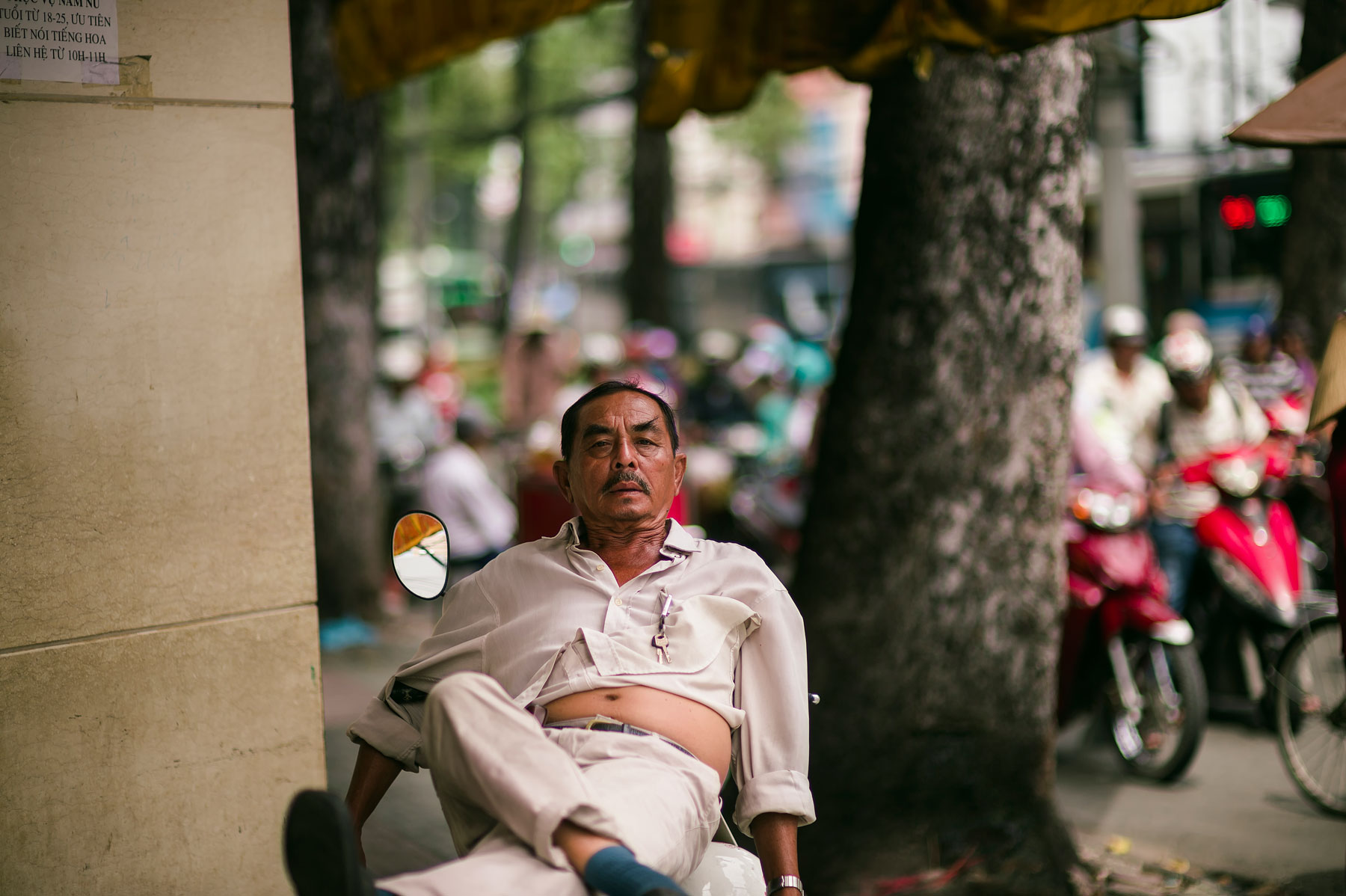 They are cooking small pigs directly over fire.  I won't lie it looked good.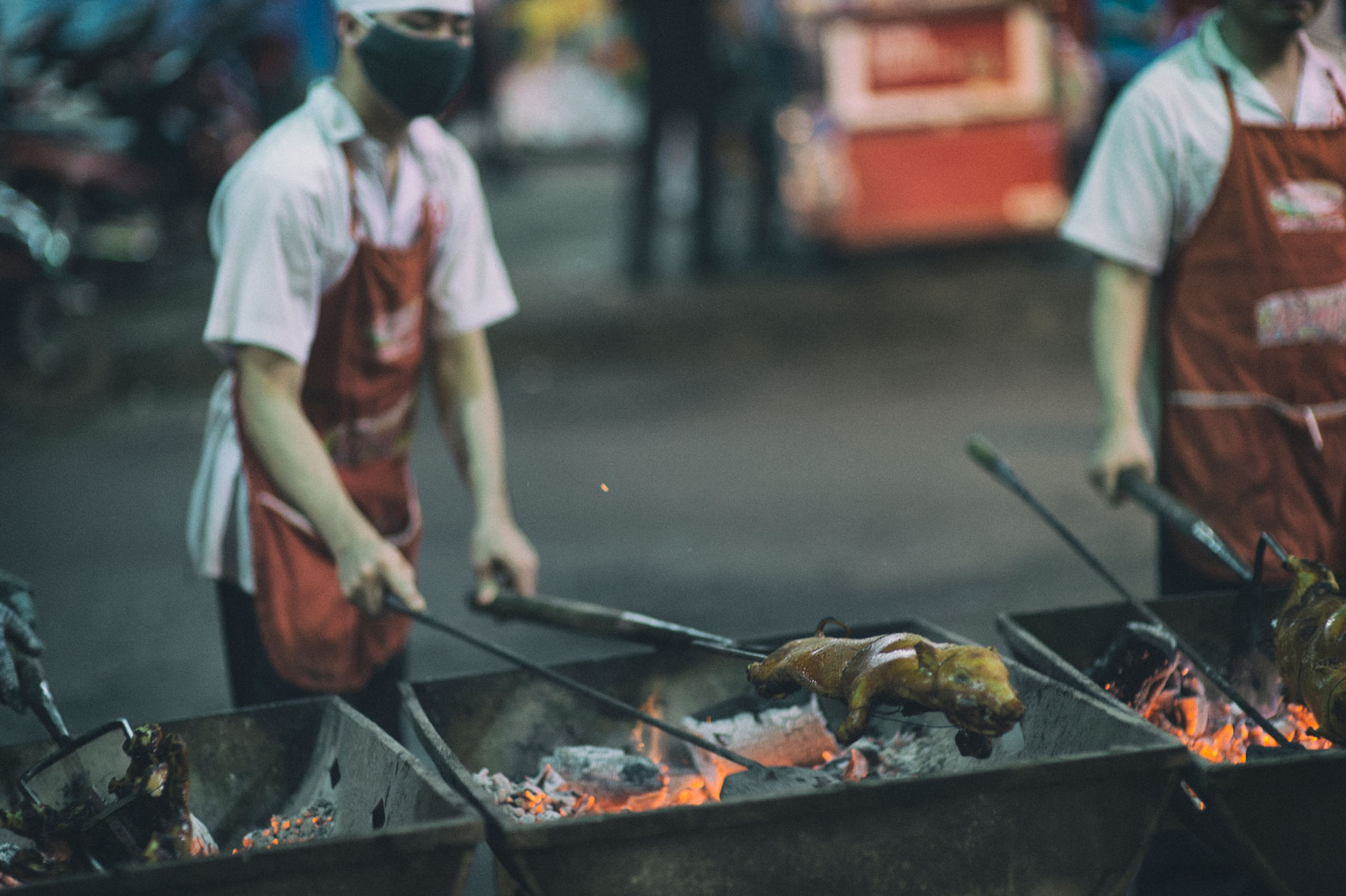 At dusk a girl rides home amongst all of the other scooterist
A rush of scooters fills the city at night