Cate Paints In Beautiful Colors of the Rainbow Every Day
Her name is Cate Kingston.  And she paints in extraordinary color that match her personality.  Her favorite colors change based on what she is feeling that day.  On this particular day however her favorite color was red.
This particular painting that Cate  is holding caught my eye because I really loved the blue color and the stars and the moon.  And it just happened to be perfect for my next book called Fly Your Spaceship Home.   The book is a very simple book that talks about dreaming and how when you dream you can go all over the galaxy exploring space.  In the morning you fly your spaceship home so you can eat breakfast with your family.
Cate let me use the painting in the book so I can't wait for people to see it.  Cate is only 6 years old but she has a very artistic eye and she wants to be a painter.  That is what she said.  I told her, "You already are!" because her work is that good.
Cate works very hard at art and is constantly practicing.  I think when you practice, you become better and better and you can see that with Cate's work which keeps improving everyday and she learns new ways to paint and make magical colors work.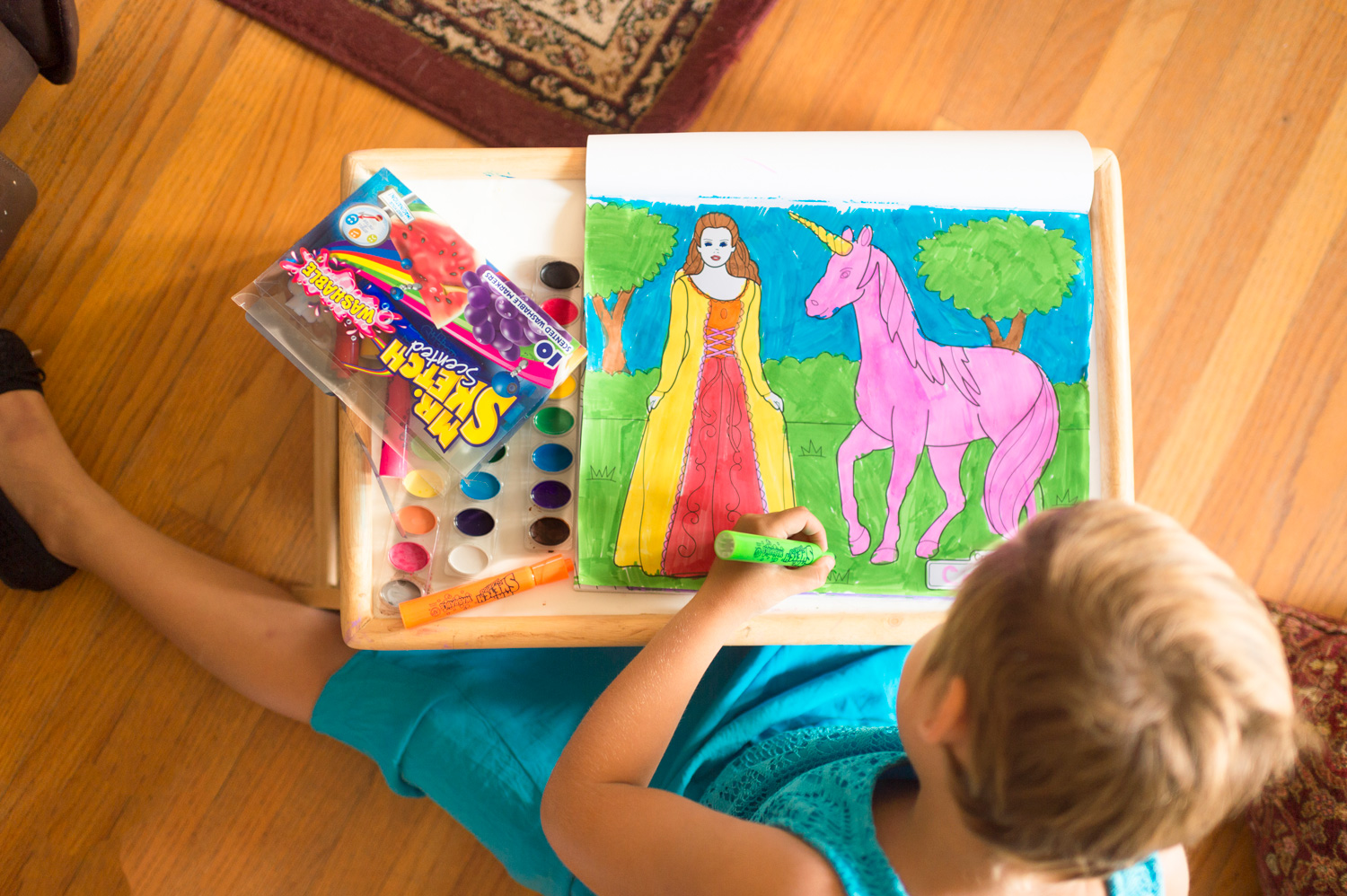 Cate has to take lots of medicines to get better and she pours herself into her artwork when sometimes the medicine makes her tired or feel bad.  So art for her is a way to really focus on the positive.  Which makes her paintings great because they are from the heart.
The paintings have vibrant colors and lots of imagination.  That is why I like them very much.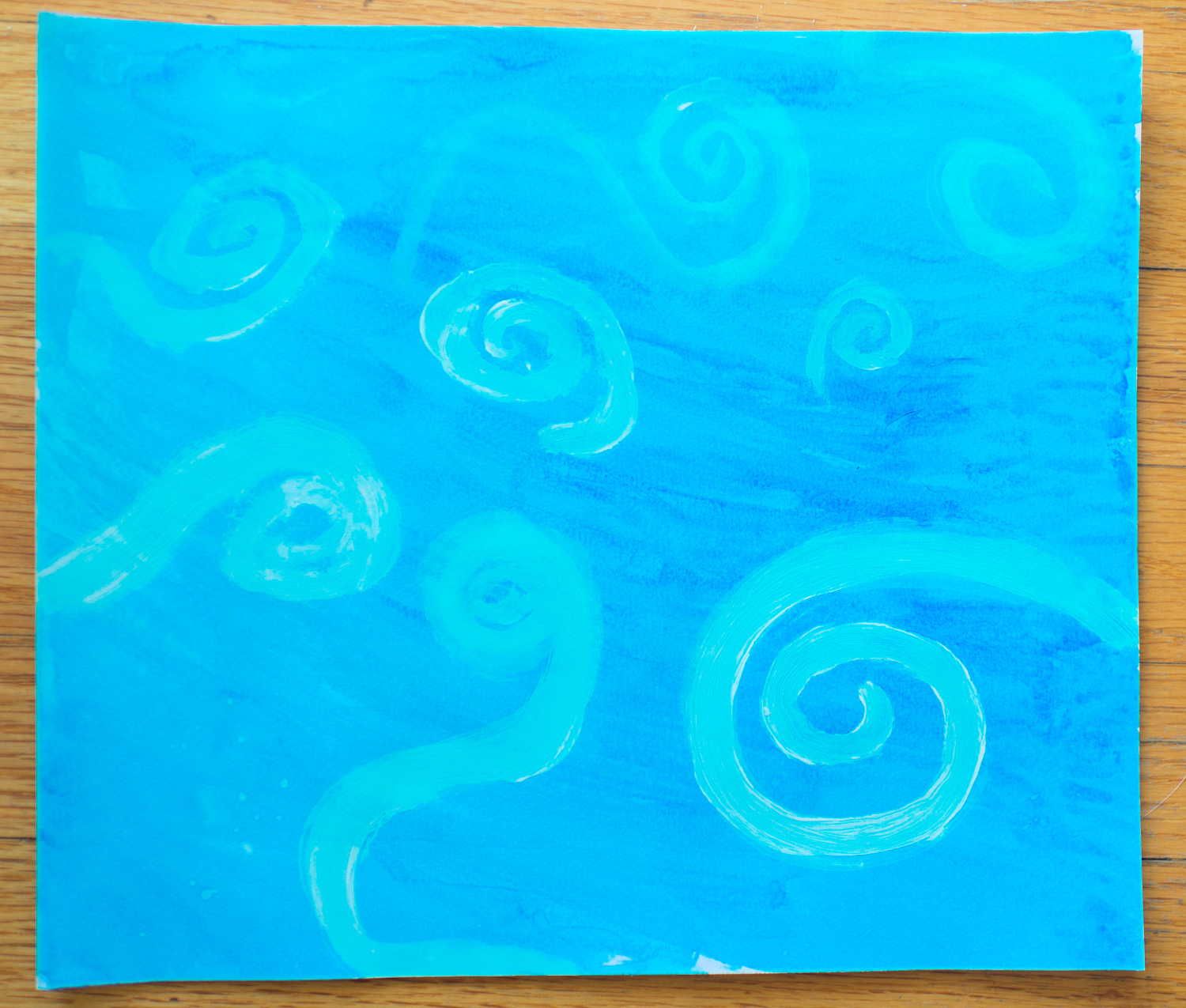 Cate paints rainbows and likes to mix the colors to make happy paintings for her family.  Almost everyone in her family gets a painting from Cate.  Everyone gets to enjoy her paintings. Maybe someday the paintings will be worth millions of dollars when she is famous!  But no one would sell them because they are too important because they are from Cate.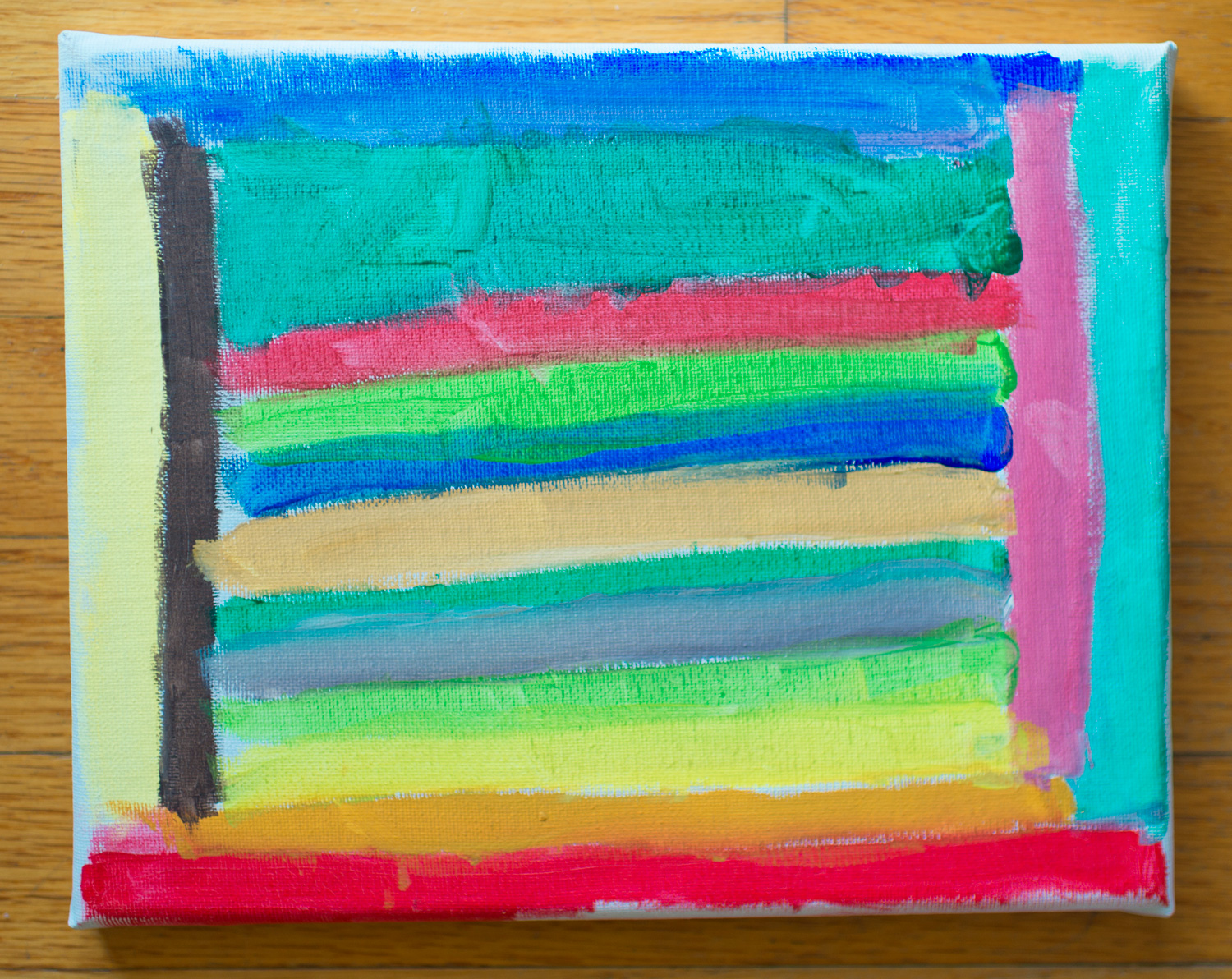 So stay tuned I am hoping we can show you the final book soon which has just gone to printing!