The Colors of Old Wilson North Carolina
It's deep in the south.  In the 1800's it's economy thrived on cotton.  After the civil war they had to remake themselves and it soon became the capital of the world for Tabacco production.   This rustic city is filled with memories of old business, old warehouses and plenty of southern charm.
I believe this is a place you have to come to, to completely appreciate it.  People are nicer and more helpful here than you have experienced.  Life moves slower.  The BBQ is amazing and the colors and history are everywhere.
An old vibrant blue building.  There was no indication of what type of business it was.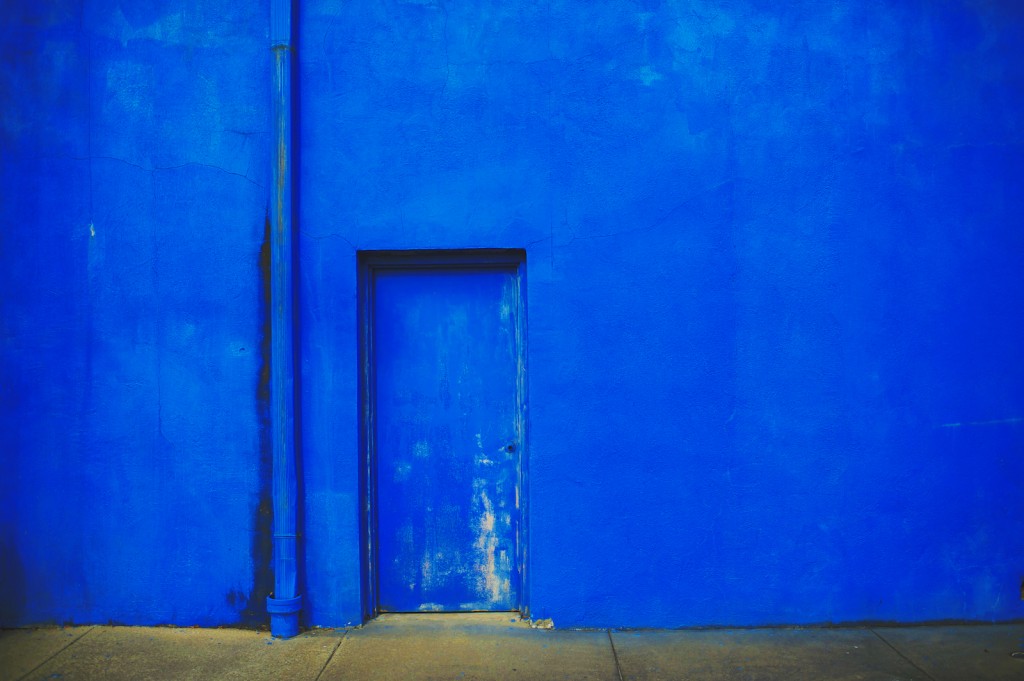 Another business.  Another interesting choice of color.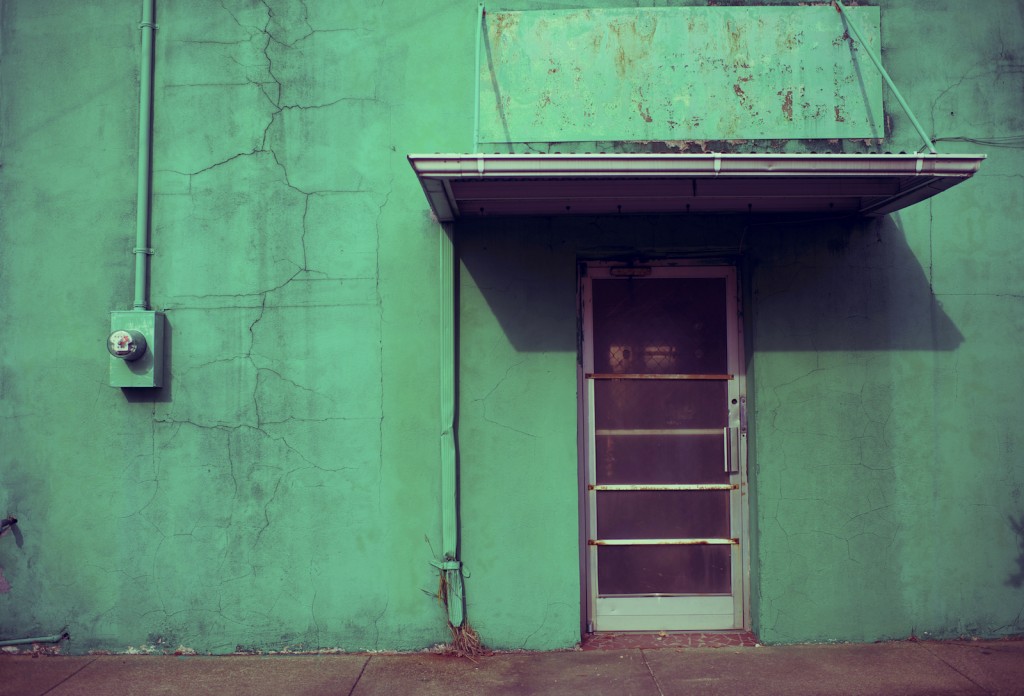 The town is deeply religious.  Many of the warehouses have been converted to Churches.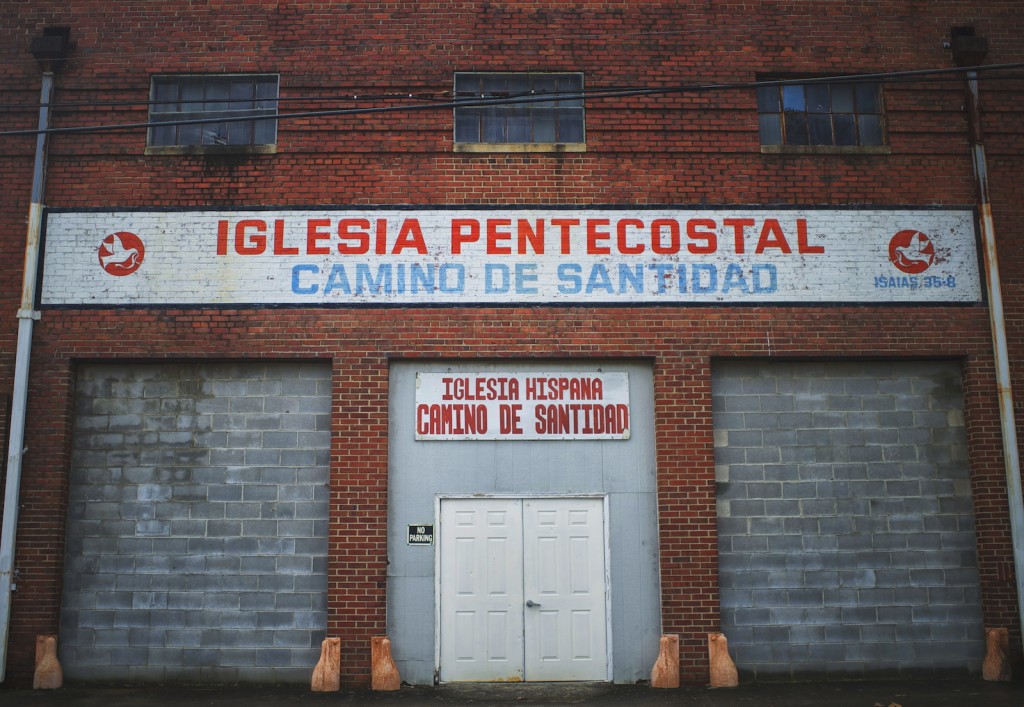 The town is revitalizing.  A mural featuring Piggly Wiggly just painted on the side of a large building.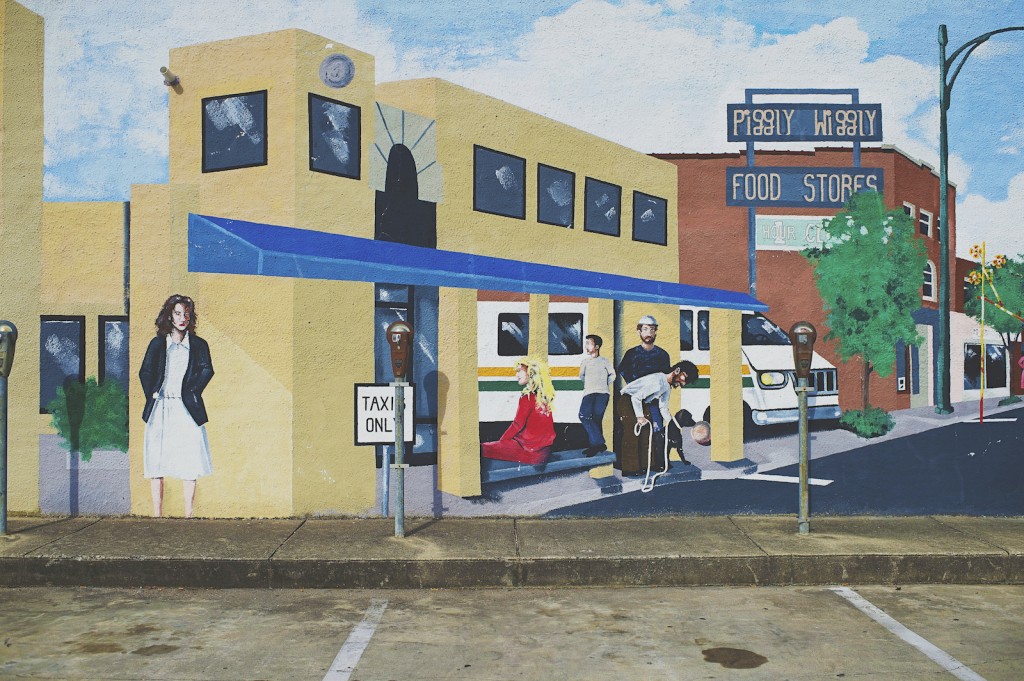 People walk slower in this town then we are used to.  They are in less of hurry, but this guy was in a hurry. He might have been the only one.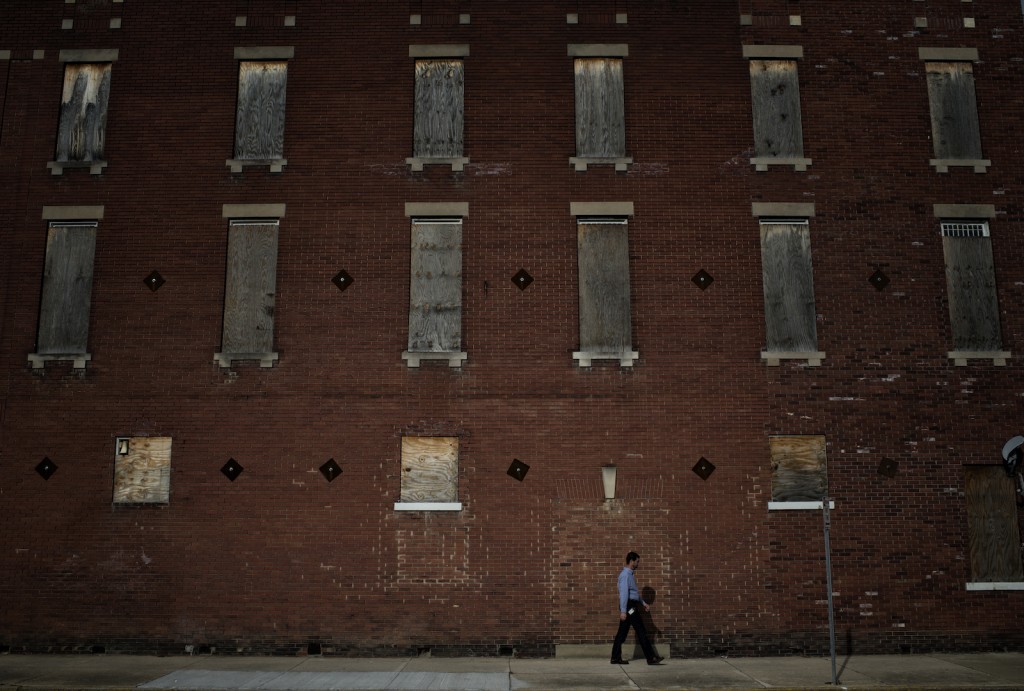 The beautiful old red brick building – A Farmers Market.  An interesting place to go.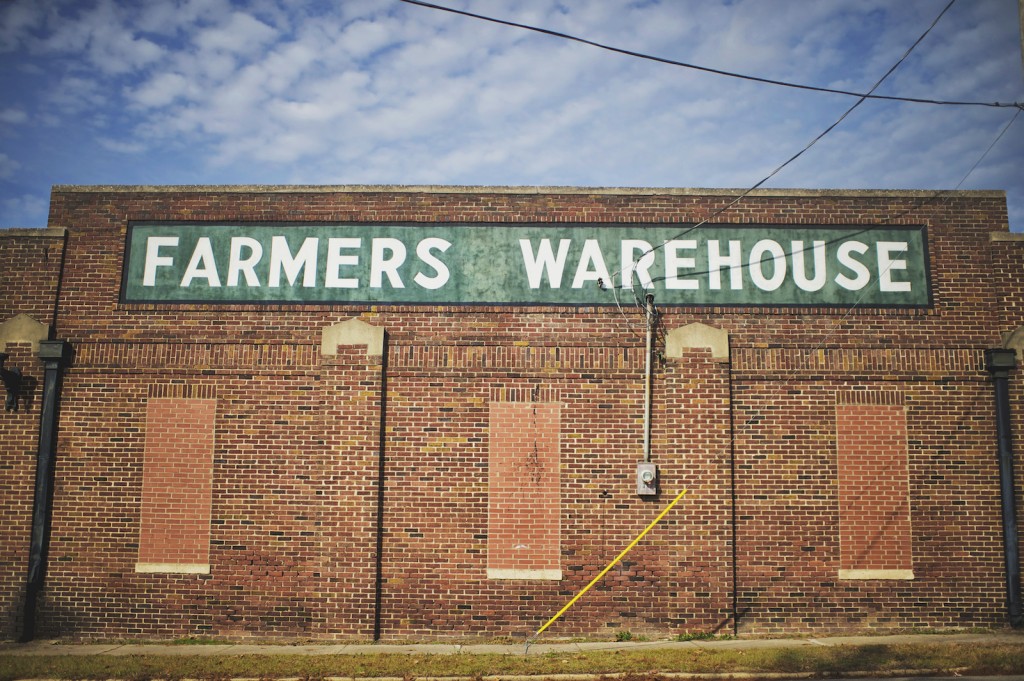 This is an office.  Welcome to the office, come in.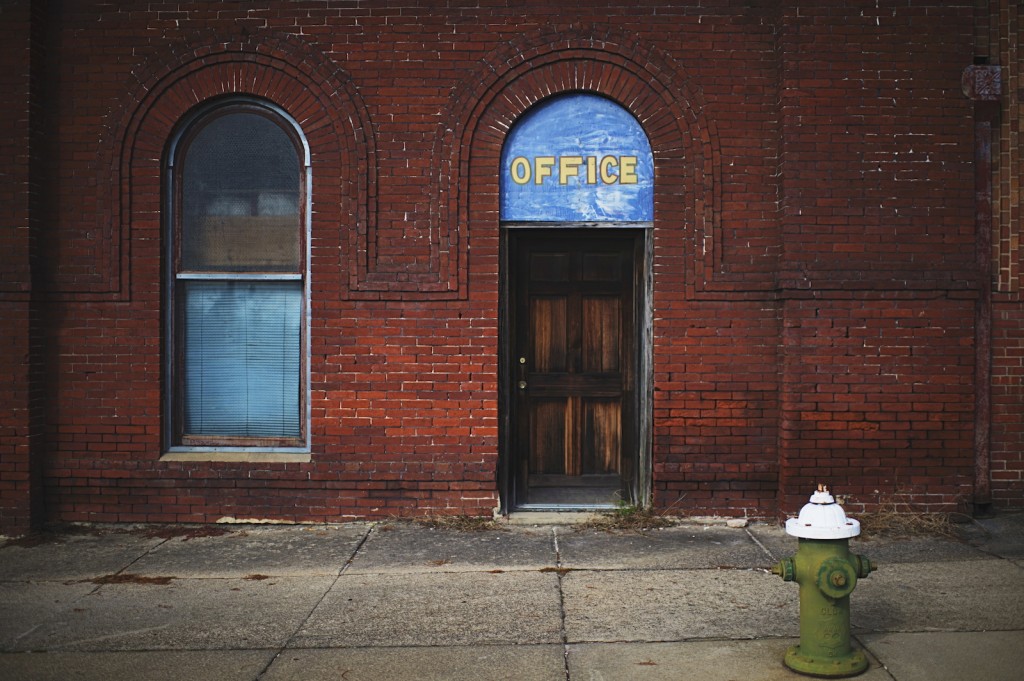 This place smelled like a huge model airplane was being made inside. Do you remember how that smelled like.  It looked abandoned though.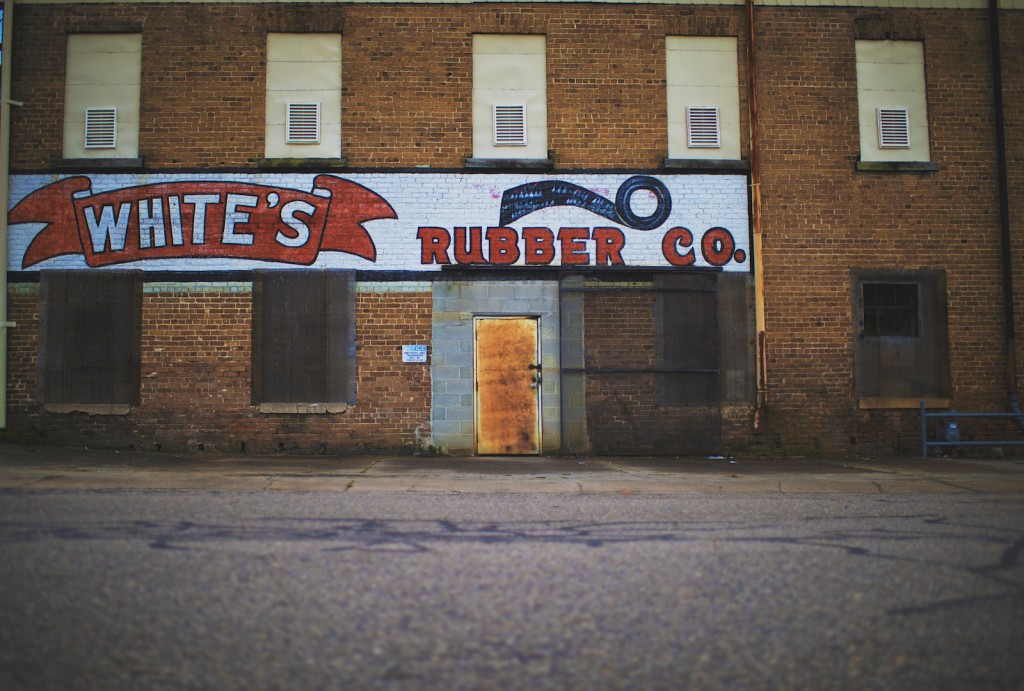 Groves Stott Store – A piece of the old block. I searched for history of this store.  There was very little.  Apparently it was a hardware store. It looks closed now.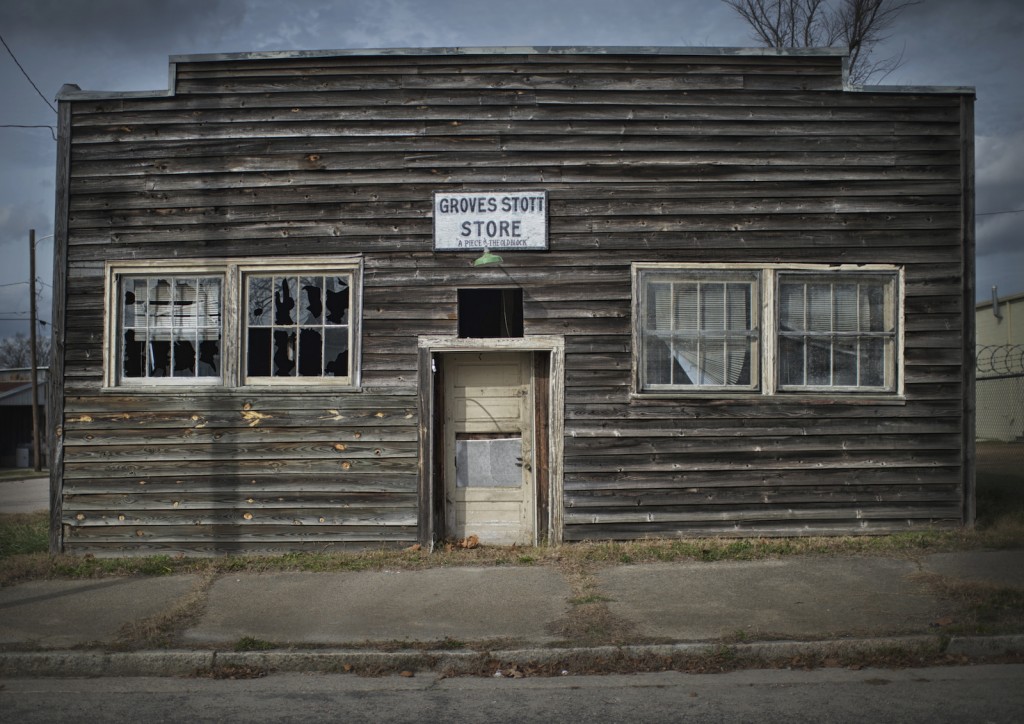 The Liberty Warehouse.  These are old warehouses that span the whole block.  They were once used to dry-out tobacco.  Tobacco would hang from poles from floor to ceiling.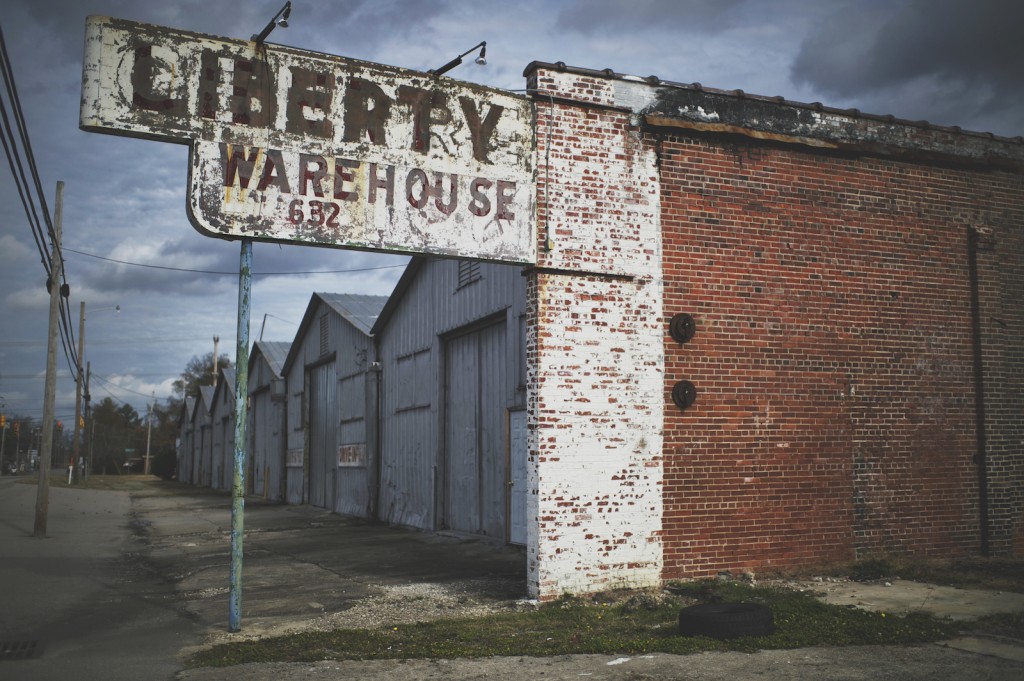 I found old Jesus on a house in a less nice part of town.