It's her first summer. She is off to Catalina Island.
June officially arrived last week and while we have seen the onset of June gloom here in San Diego where the Marine layer is as thick as cloudy London there is one thing that is not gloomy – Isabella.  Isabella is doing fantastic new things everyday and getting cuter by the minute.  Isabella has some cute summer time outfits and she tried some on for us as she prepares for summertime in Catalina.  You see the whole family is going over to Catalina to have a beautiful summer in the bay of Avalon and spend it on a boat. Imagine the joy of waking up in beautiful Avalon every morning and taking walks around the Island.  I am glad that I will get to go and visit and we plan to head over there as much as we can to enjoy the good life with Isabella and family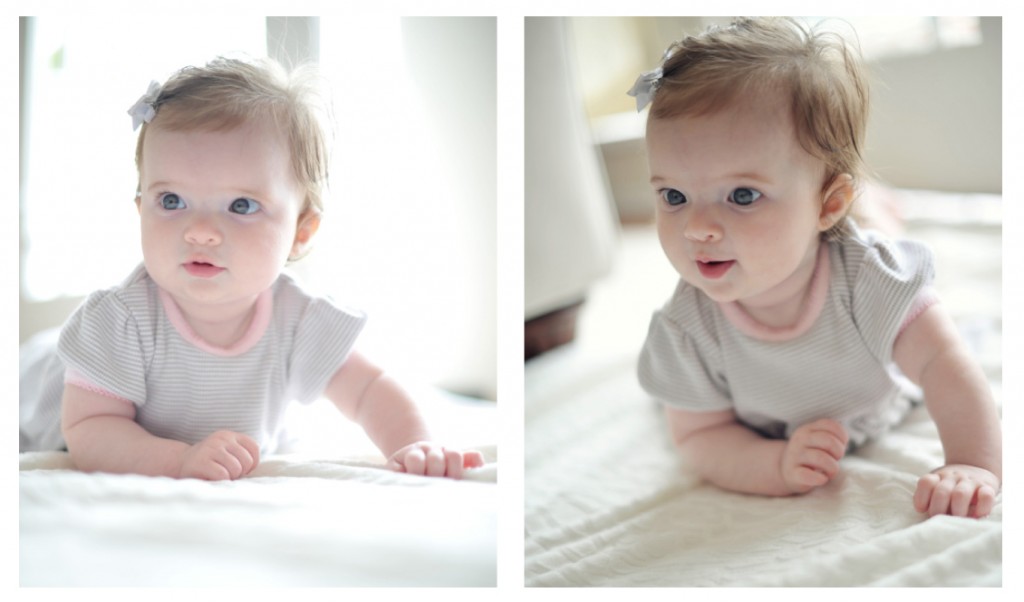 Everyday, Isabella begins each outfit by wearing a pretty pink bow in her hair.  She thinks the bow makes her look more cuter than she already is.  Agreed.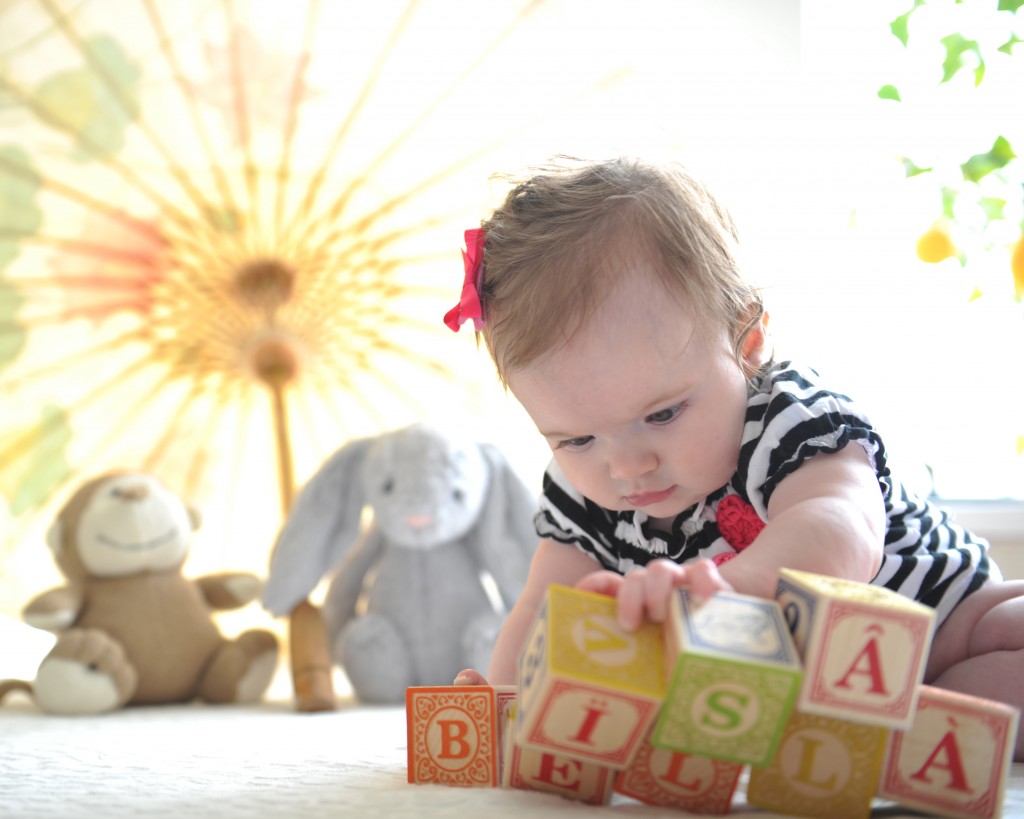 We created nice little vignettes for Isabela's pictures.  She could not wait to knock the blocks down; something she did over and over again each time we put them up.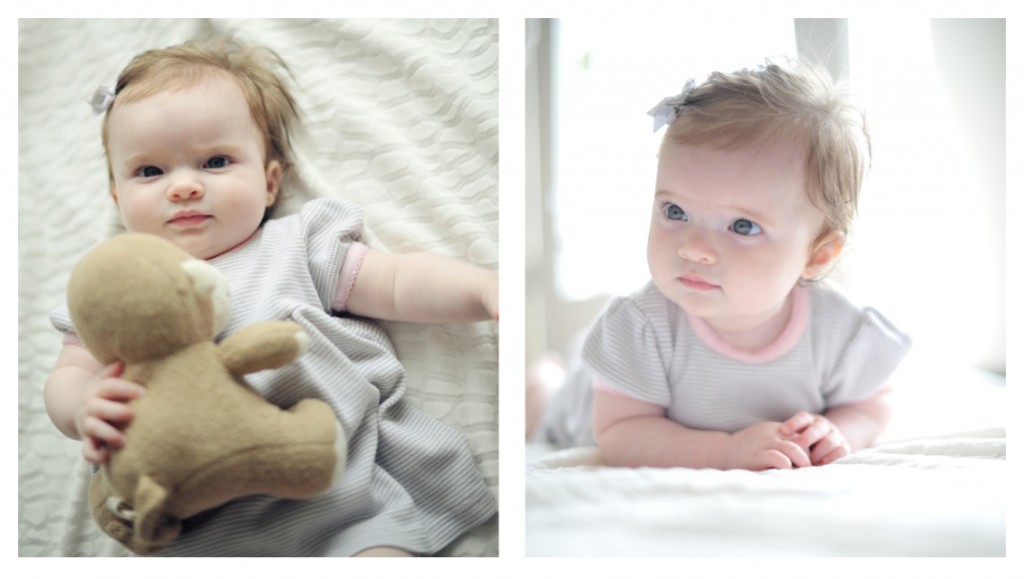 Isabella's monkey is one of her favorite toys.  She likes to keep him close. Isabella is a dainty and delicate baby with nice big eyes.  Look at this charming little princess.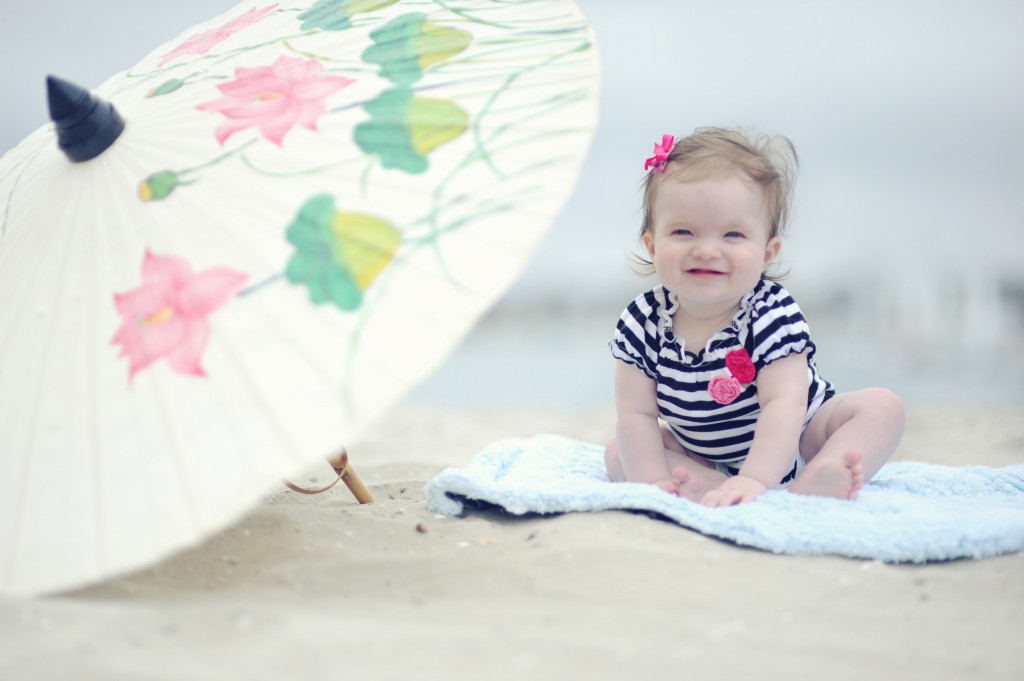 A classic blue and white striped bathing suit is the classic ensemble for any effortlessly stylish baby such as Isabella.  When on the beach, maintain that classic and vintage look is her motto.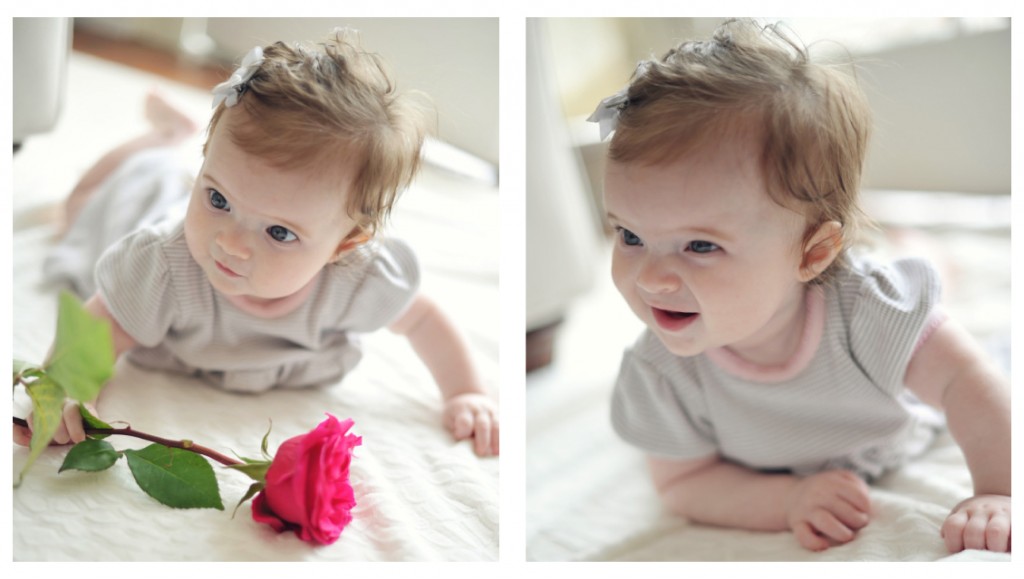 Isabella brought out a red rose to play with on her baby blanket.  The red rose only seemed to accentuate her cute quality – which is the effect she was seeking for the photography session.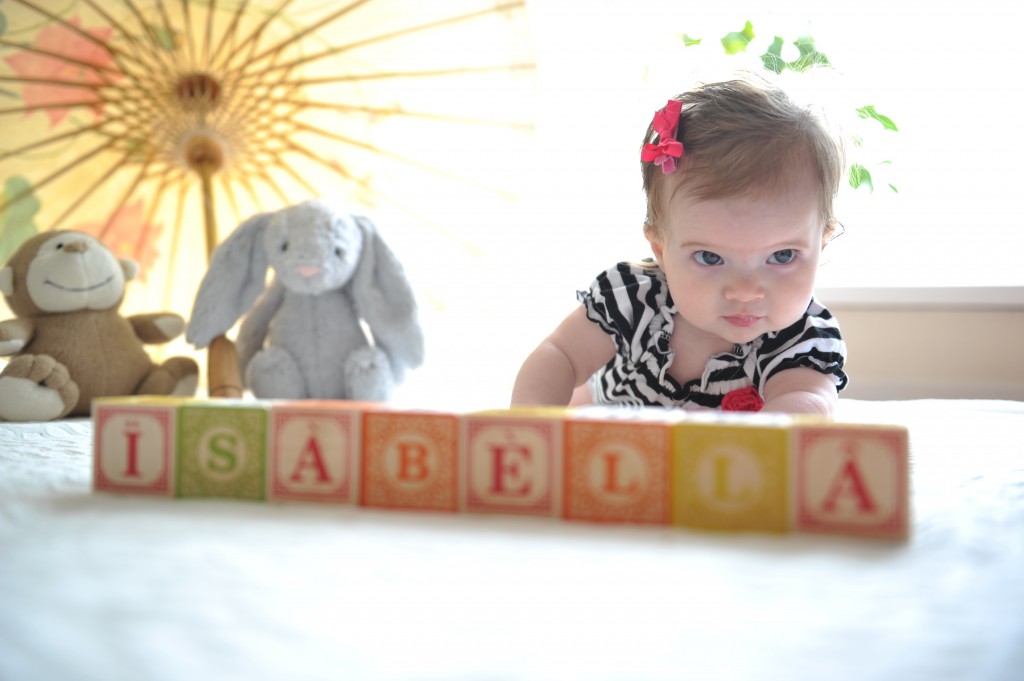 My name is Isabella. I imagine that these letter blocks will be saved for many years by Michelle and Bill.  They hold so many important stories of her childhood that will be important to her as she gets older.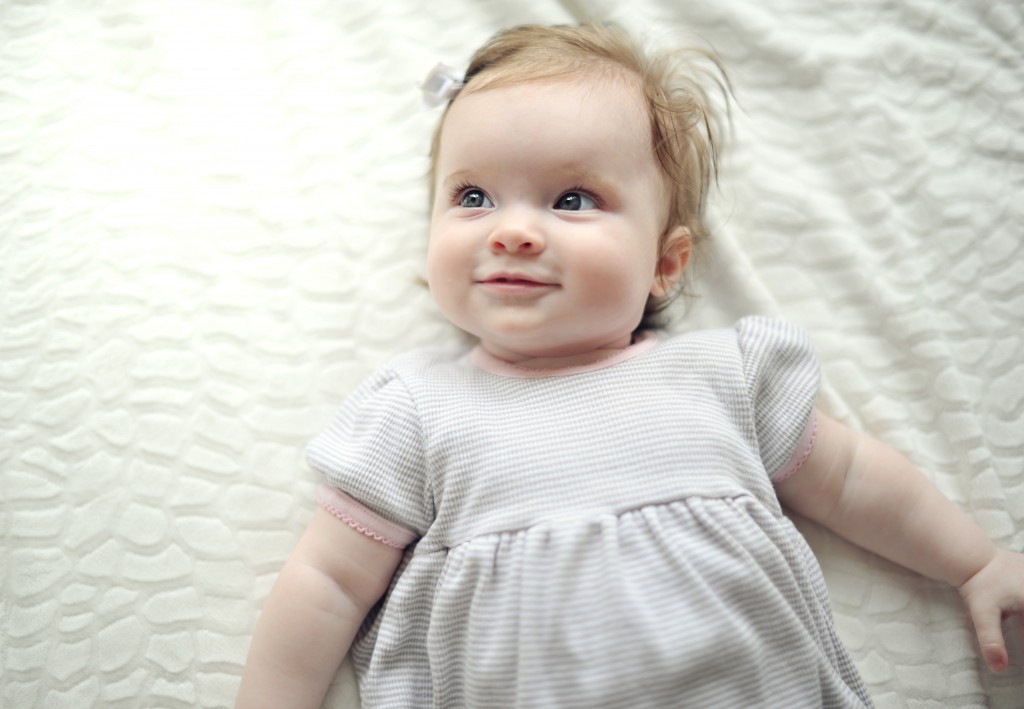 What deep thoughts are running through Isabella's mind.  Perhaps she is thinking of all the fun she will have this summertime on the beautiful Island of Catalina.  What treats and fun are in store for this lucky baby?