5 Best Spots for Photographs in La Jolla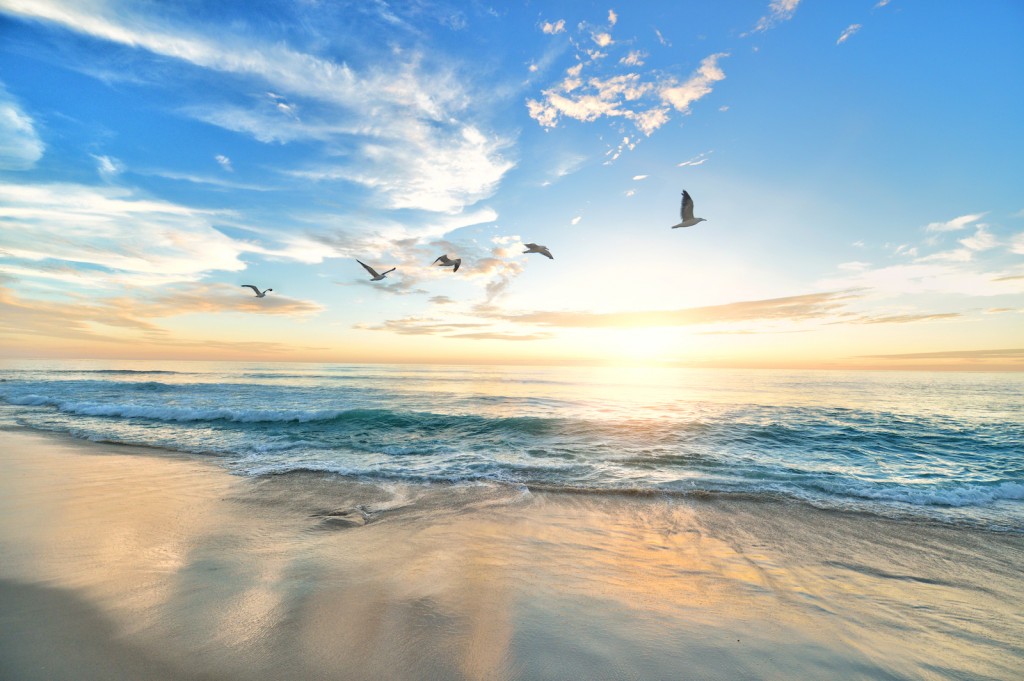 My name is Frank Mckenna, a La Jolla Photographer. La Jolla is one of the most beautiful places in the world.  The beautiful rugged coastline broken by long beaches combined with the almost European town setting creates a feeling like no other place in California.  Coming into La Jolla you notice the sugar sand beaches hitting the beautiful blue water of the Pacific Ocean and palm trees lining almost every street.  It's a beautiful place and one that I am proud to call my home.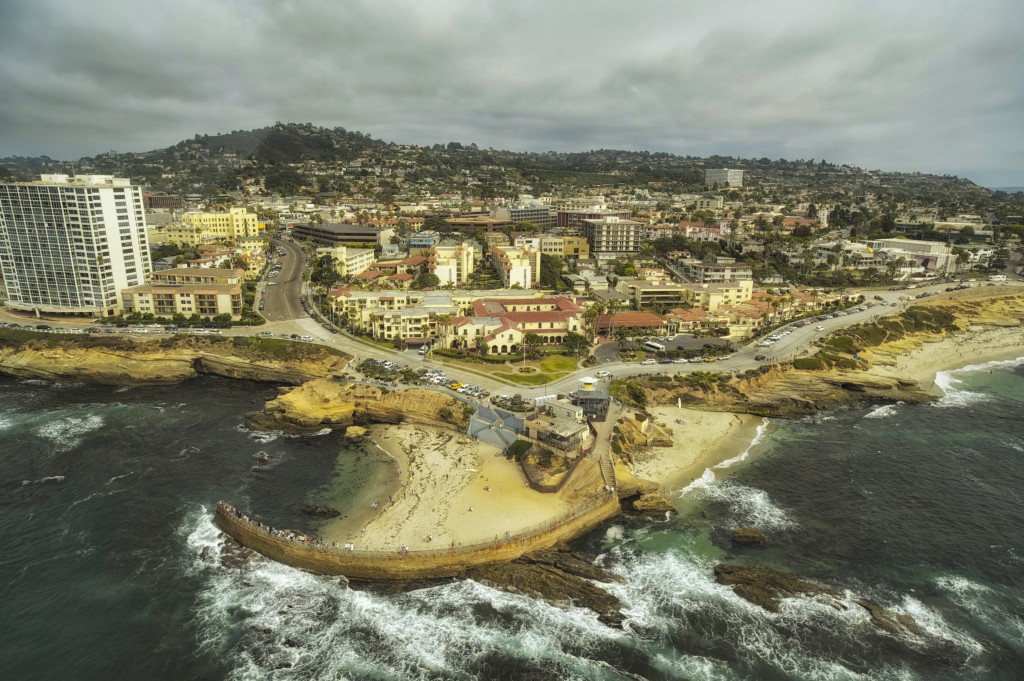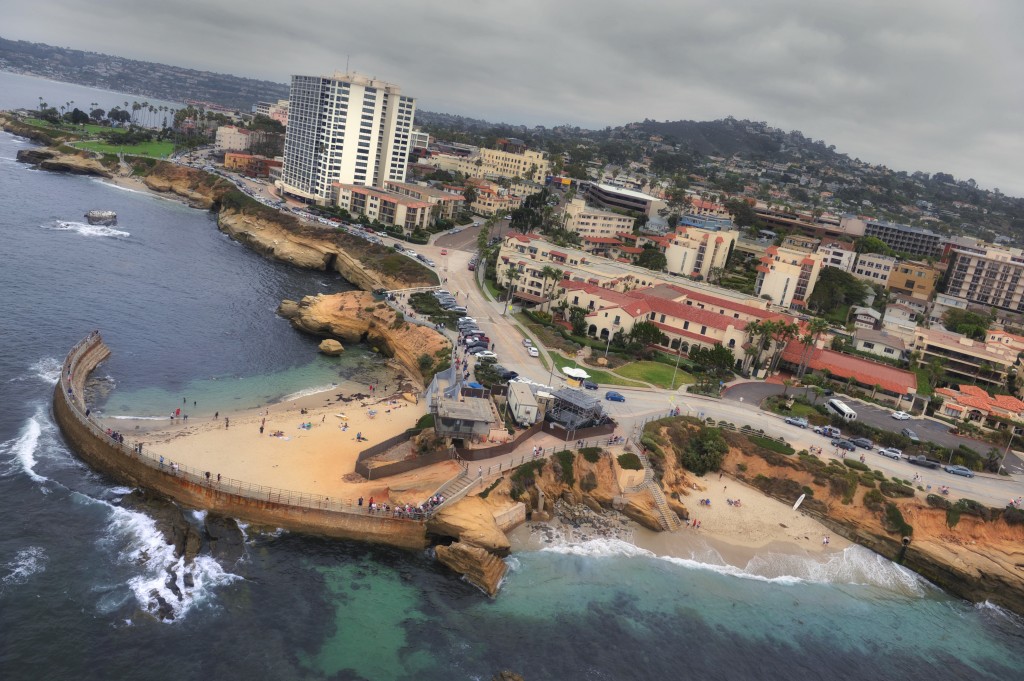 On average, La Jolla gets 263 days of sun a year.  And ironically, those sunny days are usually months of the year that you would not expect.  The best months to come to La Jolla if you want to experience the beach like sunny weather are November, December and January where on average 73% of the days are sunny and warm.  The least sunny months are May and June where you can expect at least half of the days to be overcast due to the thick marine layers.
Since I am from La Jolla and love photography, I wanted to provide people coming to the city the best 5 spots for taking pictures. I have spent lots of time traveling around various areas and photographing some pretty spectacular places here in La Jolla.  If your able to get to these places you should be able to get some stunning shots.
#1 Scripps Pier La Jolla (Best Time of day Early Morning and Sunset)
Drive and park at La Jolla Shores Parking lot and head north along the beach until you hit the pier.
My favorite spot in all of La Jolla is Scripps Pier. Not only do you have the fantastic sunsets and the huge pier but there are loads of great shots to be taken of people and wildlife here.  When you look around everything is a shot and everything is bathed in a beautiful golden glow.  If you can get to Scripps on a day when the tide is low, the receding water just glistens on the sand and reflects everything like a mirror.  This is the absolute best place in San Diego to take pictures.  Here are some sample shots of pictures you can take here.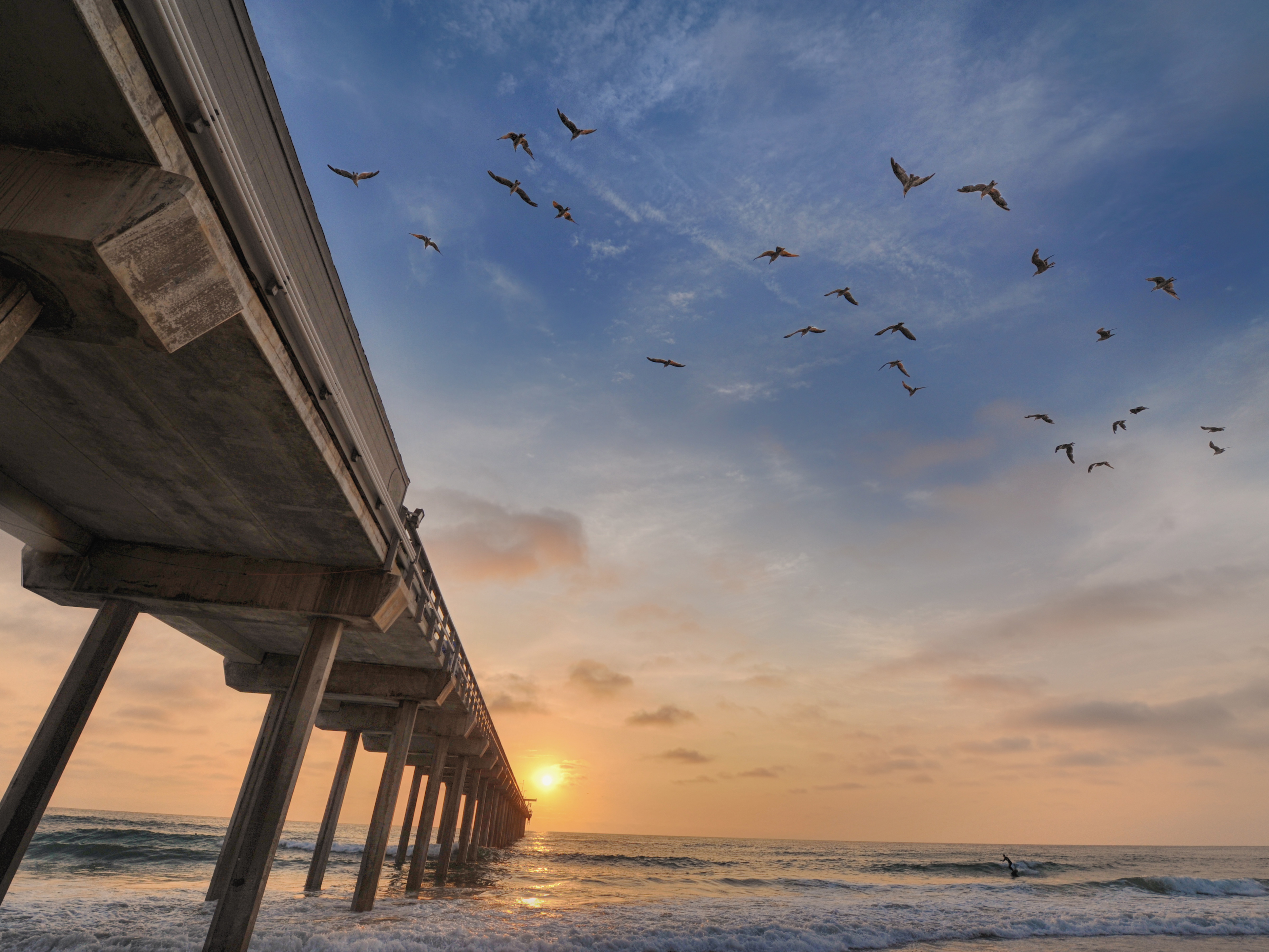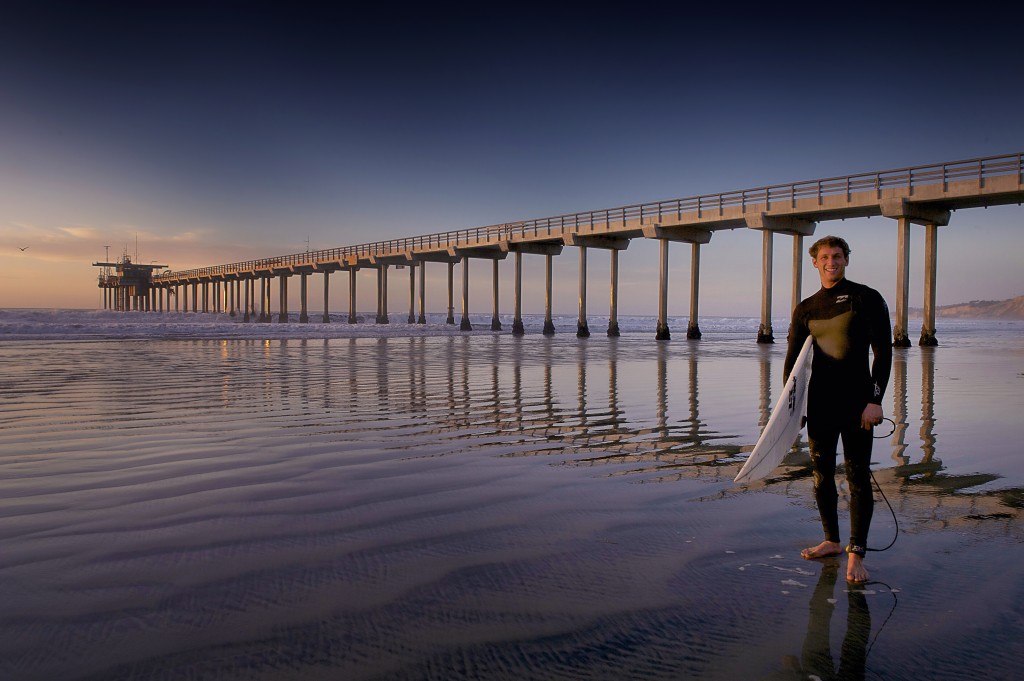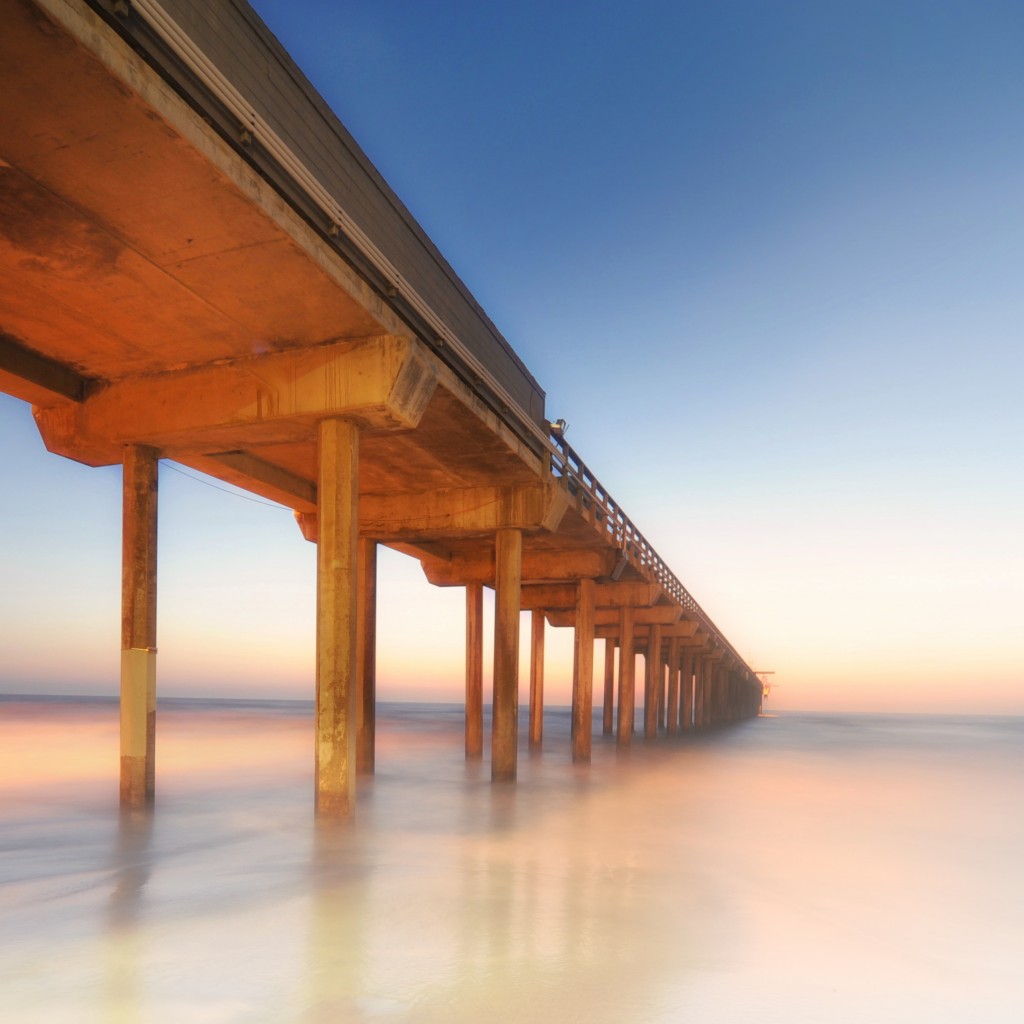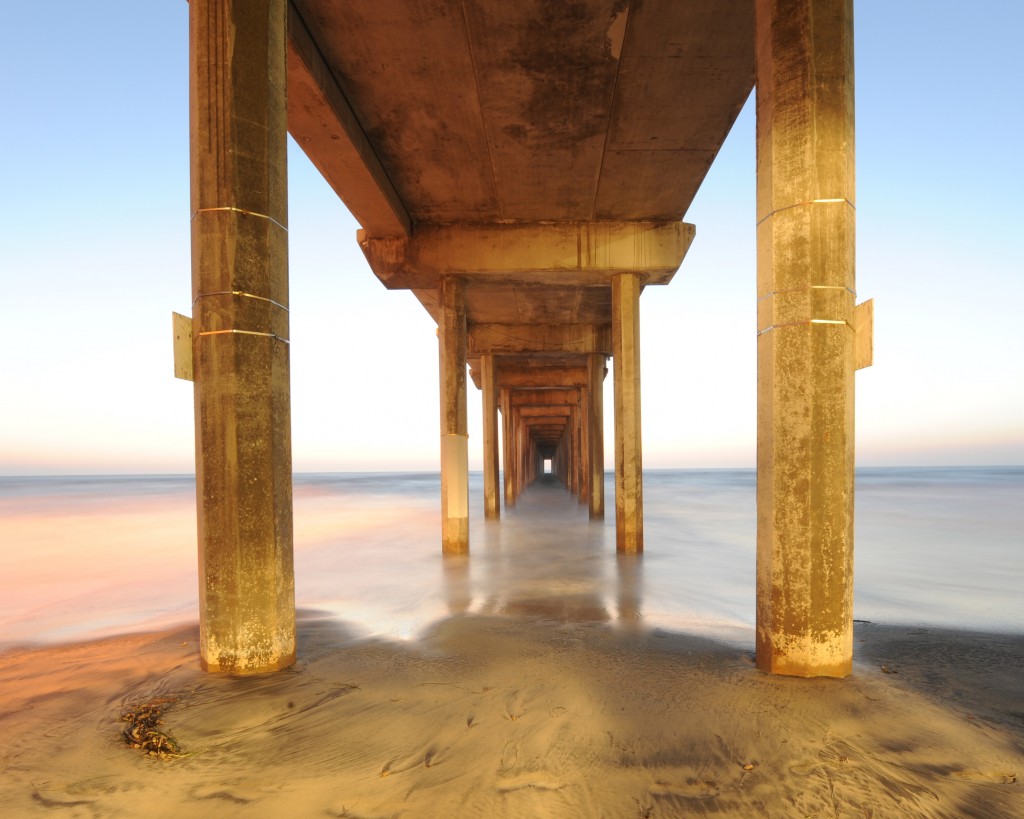 #2 Children's Pool La Jolla (Best Time of day- Sunset)
Turn toward the coast off Prospect and  head down Prospect until you see Casa De Manana and Large LifeGuard Tower.
The Children's Pool is one of the most beautiful but most controversial places in San Diego. Originally built by Ellen Scripps as a place where kids could learn to swim it was quickly over-run by seals when the water got too contaminated to swim years ago.  Now the battle rages on in courts to determine if the seals should stay or go.  Regardless of the politics this is a beautiful place to photograph seals, people or just the landscape.  If you get there on a day when the waves are big you can capture some pretty incredible photographs of the waves breaking over the breakwall or against the shore.  This place is truly out of this world and worth a visit.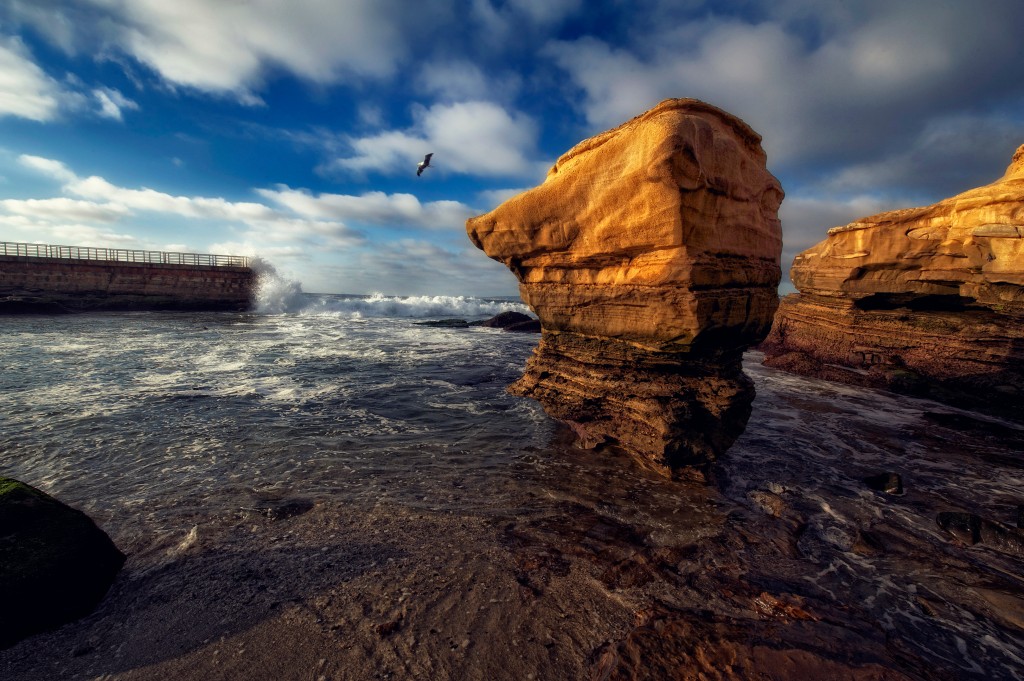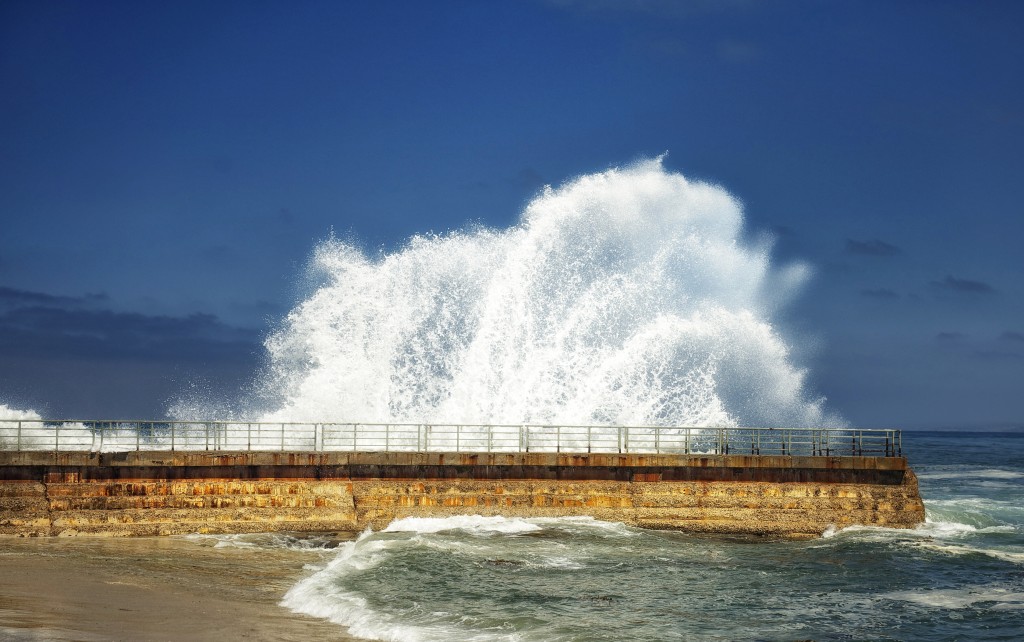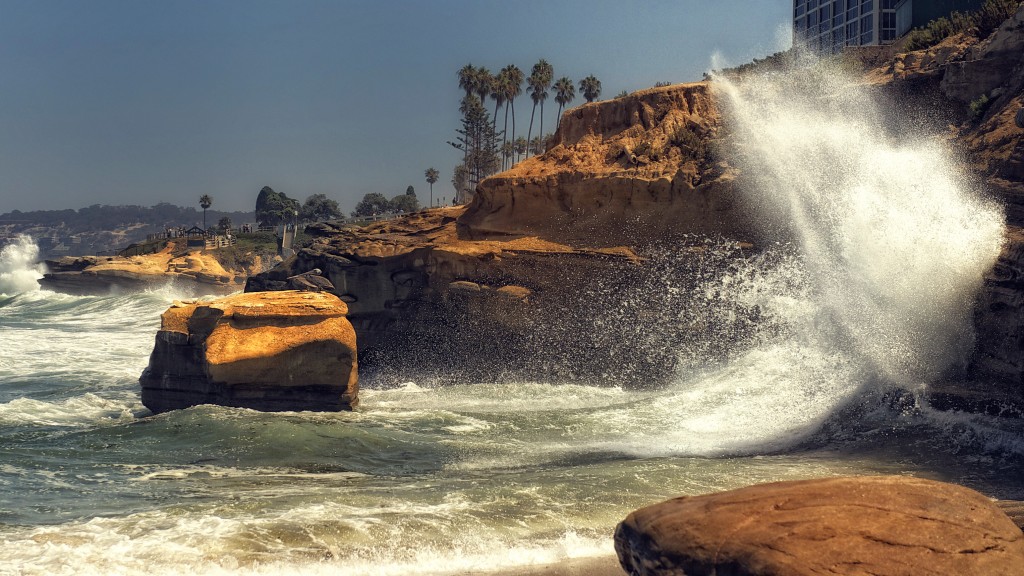 #3 – Salk Institute of La Jolla (Best time of day – Anytime)
Head north on La Jolla Shores until you hit North Torrey Pines road. Make a left on North Torrey Pines and it will be on your left at 10010 North Torrey Pines Road.
One of the most amazing architectural places in San Diego is the Salk Institute. It provides a photography opportunity in San Diego that is not your typical tourist destination.  The only parking for the Salk Institute is on the street since the lots are reserved for employees.  As a bonus, there is a gliding port next to the Salk Institute where you can take pictures of hand-gliders leaping off the cliffs and flying back and forth high above the coastline.  I like the Salk Institute because you can take some great pictures of amazing San Diego architecture.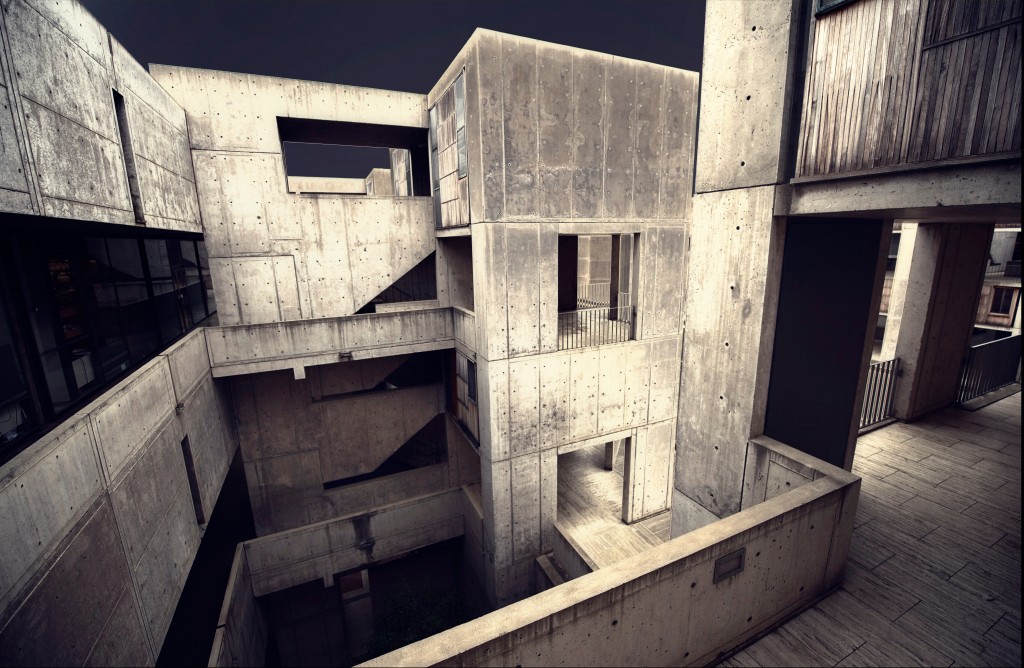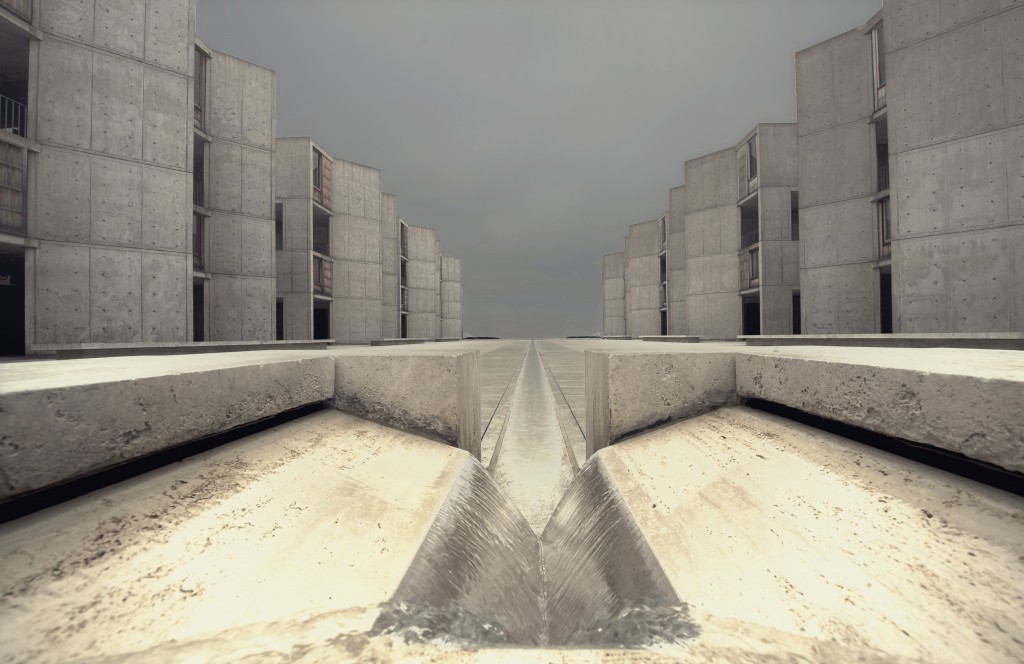 #4 Church of Latter Day Saints La Jolla (Best time of day early morning and sunset)
Going North on 5, exit at Noble Drive and turn right, turn right on Lebon Drive, turn right on Charmant drive and the Church will be on your right. Park on the street.
The Church of Latter Day Saints in La Jolla is one of those iconic spots that you have probably seen in pictures of San Diego.  This church looks like something out of a Fairy Tale and it is bright white.  It is really one of the most beautiful churches that I have ever seen.  I have provided a map there because getting there is a little tricky since you have to go down a few roads. The best place to take pictures here is up at the church from the huge green lawns that sprawl around the front of the church.  You can also shoot the temple at night as it is very well lit up and provides some pretty dramatic pictures but I prefer the day shots.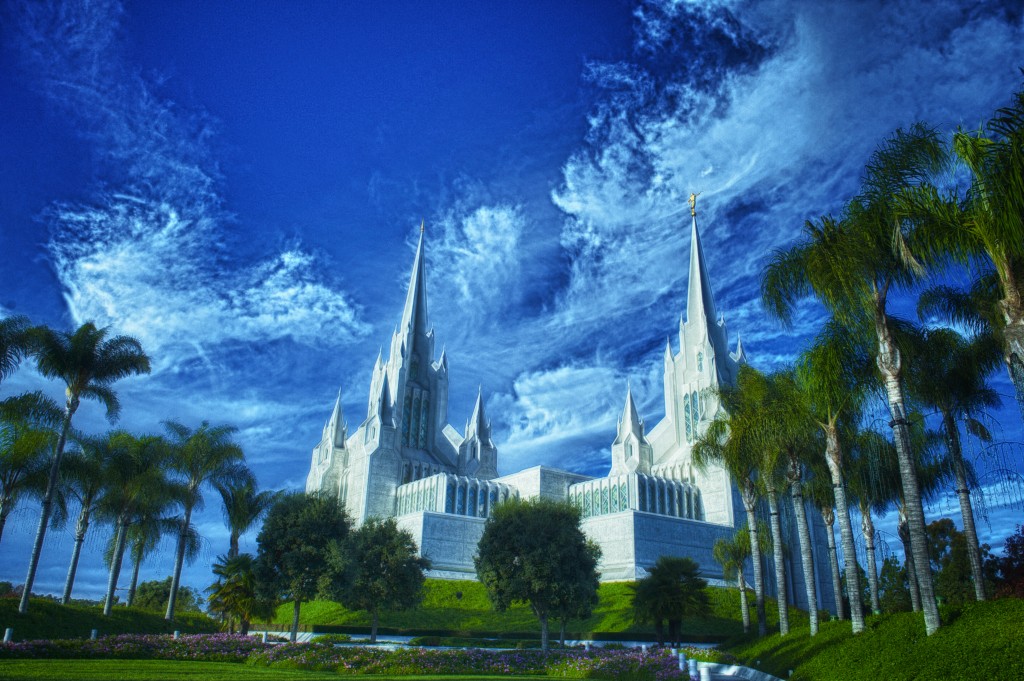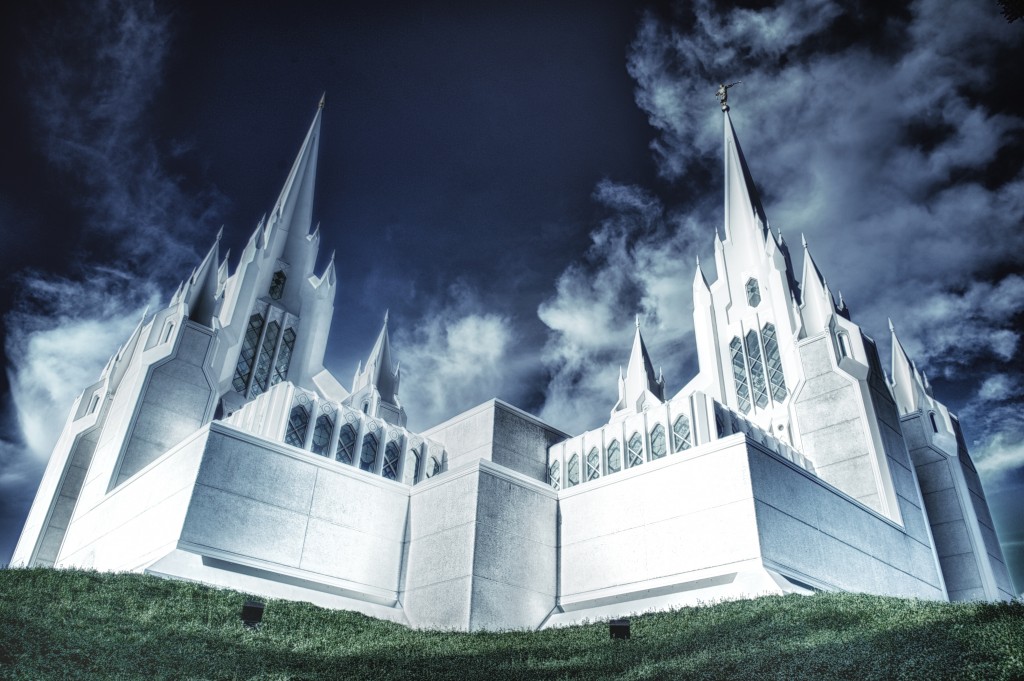 #5  Mt Soledad. (Sunrise, Sunset or Nighttime)
Turn left on Torrey Pines from Prospect, make a right on hillside drive, turn right on via capri, turn right on soledad park road, take first right onto via casa alta.
Mount Soledad is the highest peek in La Jolla so when you drive up to the top you will get sweeping views of La Jolla and most of San Diego as well.  It's actually a better spot for viewing then photographing pictures but the cross that sits atop the peek is beautiful.  Most people like to go here to try to get pictures of the sun rising or setting through the cross as the pictures can be quite dramatic and beautiful.  When I go at night, I bring a big flash light and set my camera for a very long exposure and light up the cross with my flashlight as the shutter is released.  There are no lights on the cross so this creates a fairly unique picture.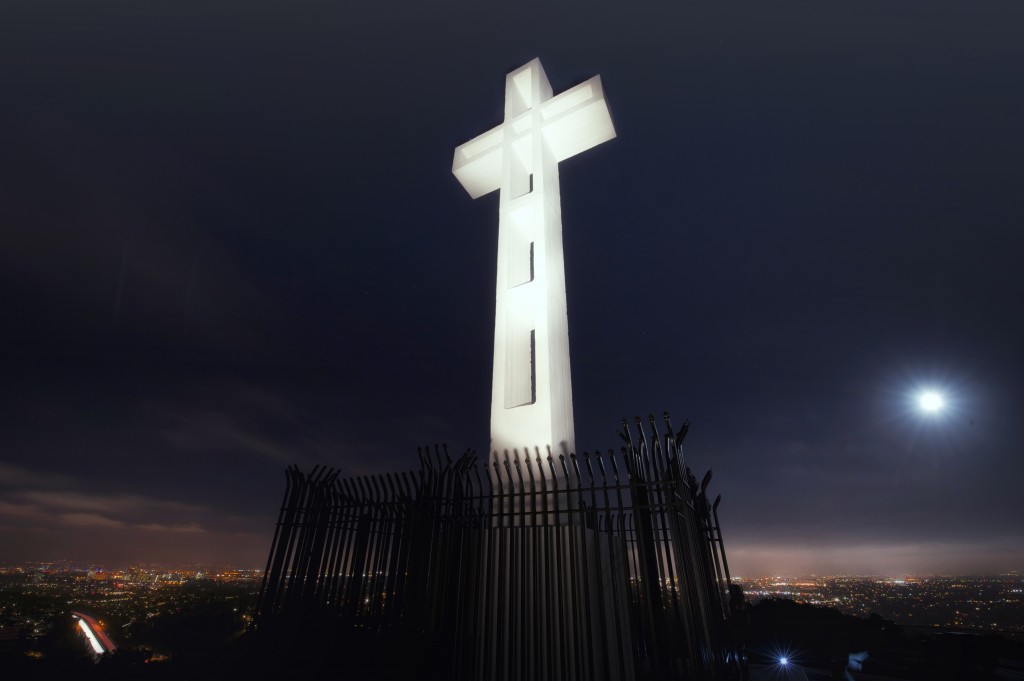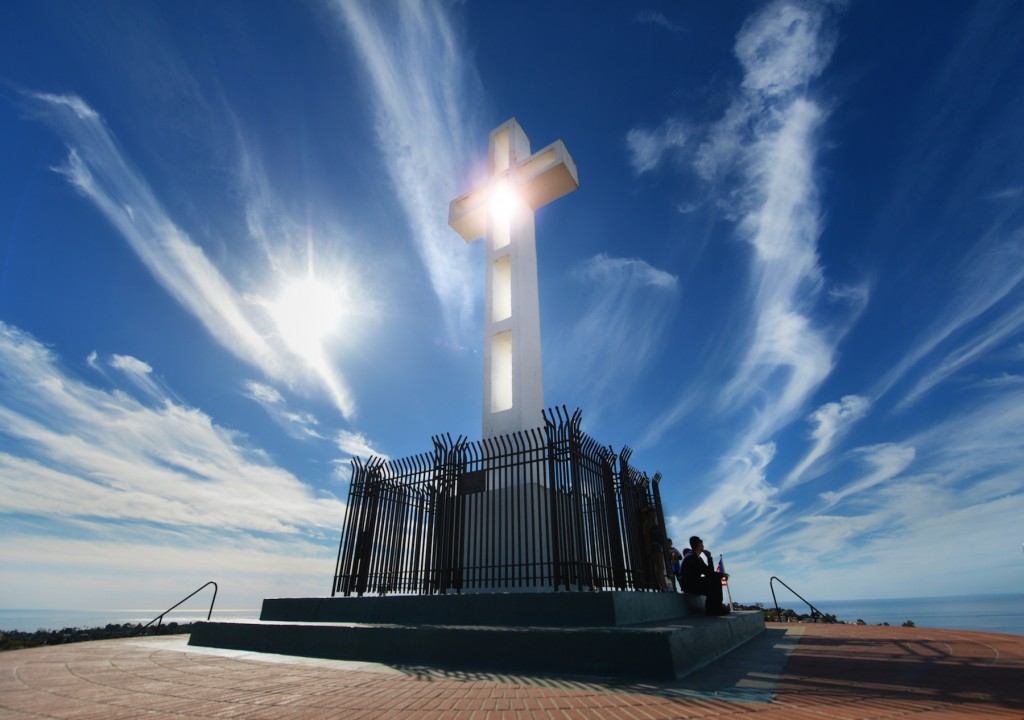 One Last Tip – Take Great Sunset Portraits
When people come to La Jolla they almost always want to get a picture of themselves or their family on the beach while the sun is setting.  Well this is actually a pretty difficult picture to get unless you do it right.  Here is the best way to do it.
First – take the picture when the sun is getting lower in the skyline.
Second – position the person directly in front of the sun so that they block the sun.  This will ensure that the sun does not dominate the picture. What you want to capture is the beauty of the sky and ocean and the person in front of it.  If you get the sun in the picture it can make everything else hard to see.
Third – Turn on your flash and take the picture of the person.  A flash is completely necessary for a sunset shot because you need to light up the person's face and body.  It might not make sense but take a look at the picture below and you will see what I mean.  I took this using this exact same technique and it works great.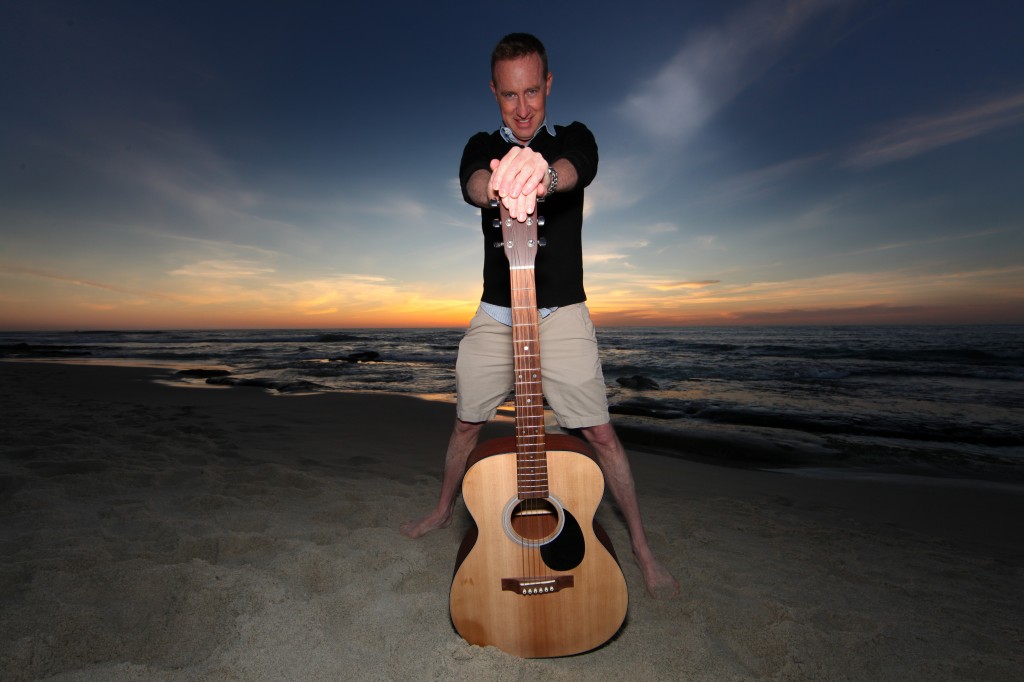 If you want to take great sunset shots in La Jolla, be sure to check out Windansea Beach. It is one of the best surfing places in the world.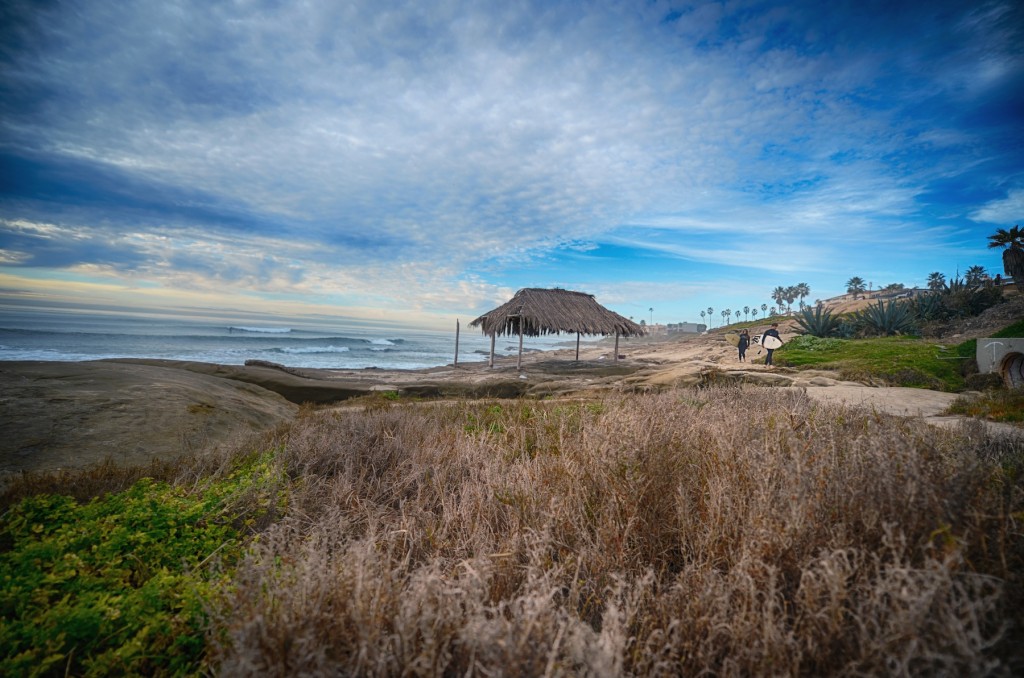 Thanks for stopping by.  Have  a great trip to La Jolla and look me up at FrankieFoto