You'll Never Guess Who I am
That's what she said when she put the hat on that I gave her.  She repeated it, "You'll never know who I am when I wear this hat", as she pulled the hat down over her eyes.
She is my Aunt Ann and after living on the streets of New York for the past 50 years she is staying in San Diego with my dad for awhile.  You know you have to be pretty creative, resourceful and smart to live on the streets of New York as a Bag Lady for 50 years and still survive.  I am not sure that many people have done that but Ann did.
The stories that Ann could tell if she wanted to.  I am sure that she has seen a lot on those streets, but she never really tells the story.
I took this picture of her tonight, I think it shows her personality.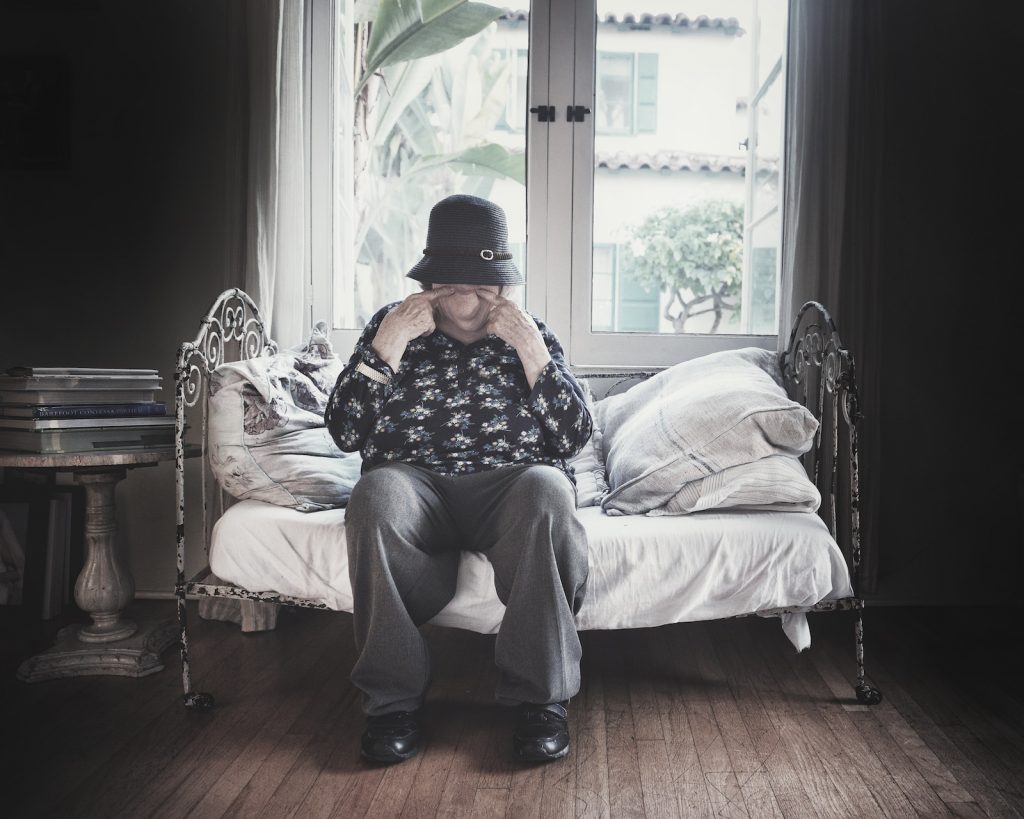 Aunt Ann smiles with her new hat.
Aunt Ann and Dad share a funny moment as she hits him over the head with a bouquet of flowers.