Photographs. Thank God for Photographs.
There's a beautiful song by Colin Hay called Dear Father.  The song is written to his father who passed away. He wrote the song while he poured through old photos of his dad years later.  The song begins with a line that captures the importance of those photographs to him in keeping the memory of his father alive in his heart.
"Dear Father, I've got your photographs.  Thank God for Photographs. Hip Hip Hooray".
I love this song and in my mind I hum it often while I am taking pictures.  It reminds me of the importance of capturing the moment I am  in and how much it might mean to me (or somebody else) someday.  The photograph could have the same importance as those that Colin sings about.
Then today, while browsing Facebook, a photograph and a post appeared which was quite moving.  The post only said, "Grand Canyon Trip in June.  I wish I had a time machine."
And this was the picture that it captioned.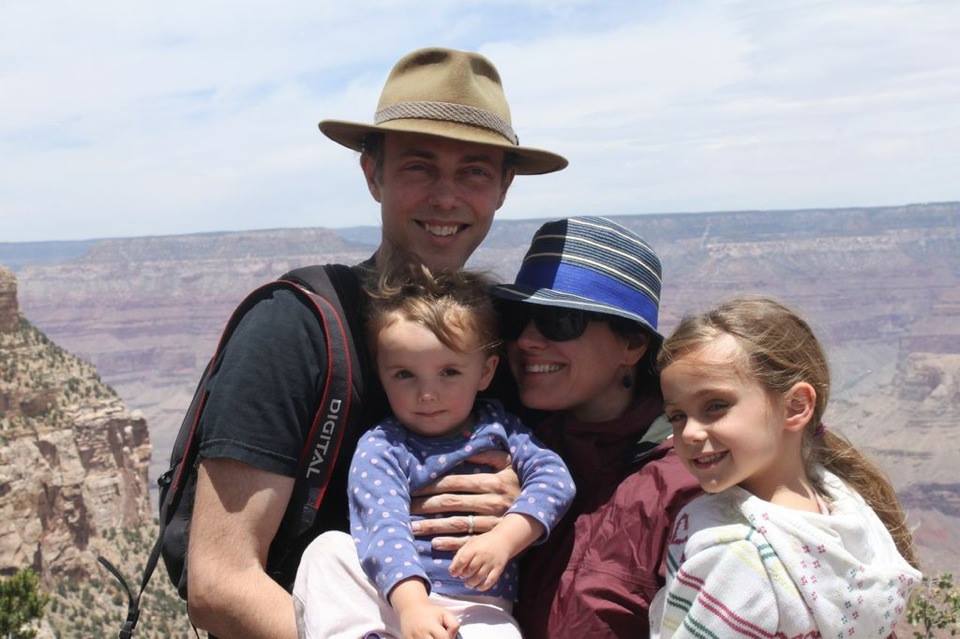 This might seem just like any other photograph on Facebook.  It might seem just like any other family portrait of a vacation.  But it is not just any photograph.  It is not just any family vacation portrait.
This photograph is one of the last family pictures they took before Alice (the youngest girl pictured) passed away.  She had just turned 2.
Her mother posted the picture.  It is a powerful reminder of the importance of the moment.  It is a reminder that the little things – like a photograph- are not so little. The little things are what make life worth living.  This photograph is very important.  It is a treasure that they will keep forever.  It is a time machine that will take them back to the memory, back to their life with Alice.
A Letter to Alice
I learned of the story of Alice several weeks ago.  She had passed away in her sleep. I could not fathom such a loss myself.
Her mother Melissa wrote a letter to her baby which is heartbreaking and beautiful. A goodbye that she never got to say.  I wanted to repost the letter because it was very powerful.  You should read this – Thank you Alice.    How precious life, family and memories are. And, photographs. Thank God for Photographs.