American Cyclist in Amsterdam
I had an extra free day in Holland before returning back to America, so I called my old friend – Pete Jordon- to see if he wanted to get together.
On the first day of college, I broke out my Gibson Electric Guitar and Peavy Amp and I turned the volume up to 10 and I was rocking out playing some Van Halen songs.  This metal-head looking guy poked his head in the room and said, "Can I Join You?".
Well that guy turned out to be the first guy I ever met at St Mary's and we were life long friends that shared an interest in rock and roll and music.
Pete's an Accomplished Author and Cycling Expert
Fast forward years later.  Pete now lives in Amsterdam.  Has written 2 major books and is considered one of the foremost experts in biking in Amsterdam.  He published this book last year – In the City of Bikes.  He travels around the world now speaking about cycling in Amsterdam.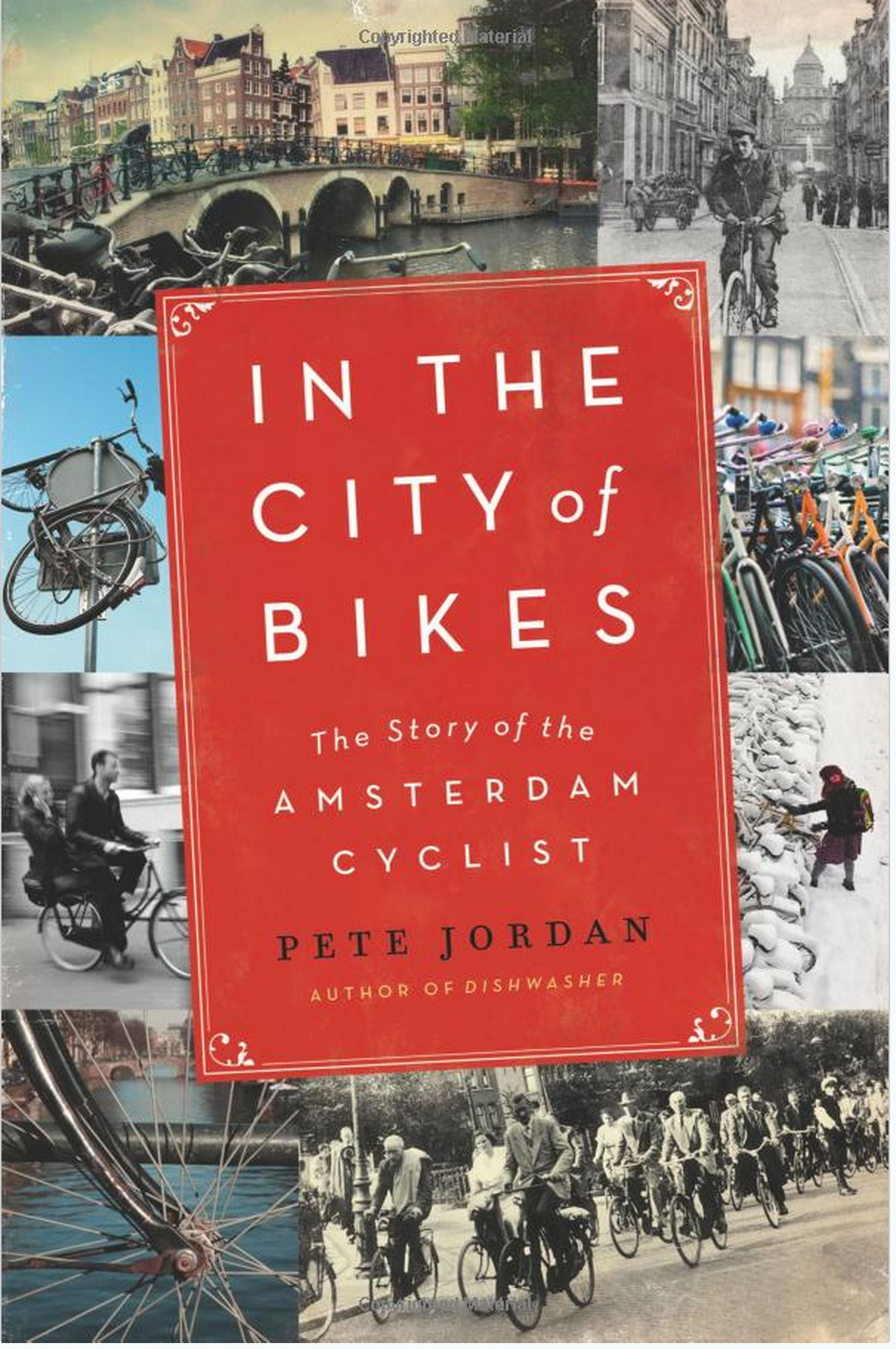 Pete text me before I arrived by train and told me to meet him by the Piano in the central hall of the train station.  I was surprised when 15 minutes after I arrived, he came strolling up with two bikes.  One for me.  And one for him.  Pete was going to take me on a biking exploration through Amsterdam.  Imagine my luck!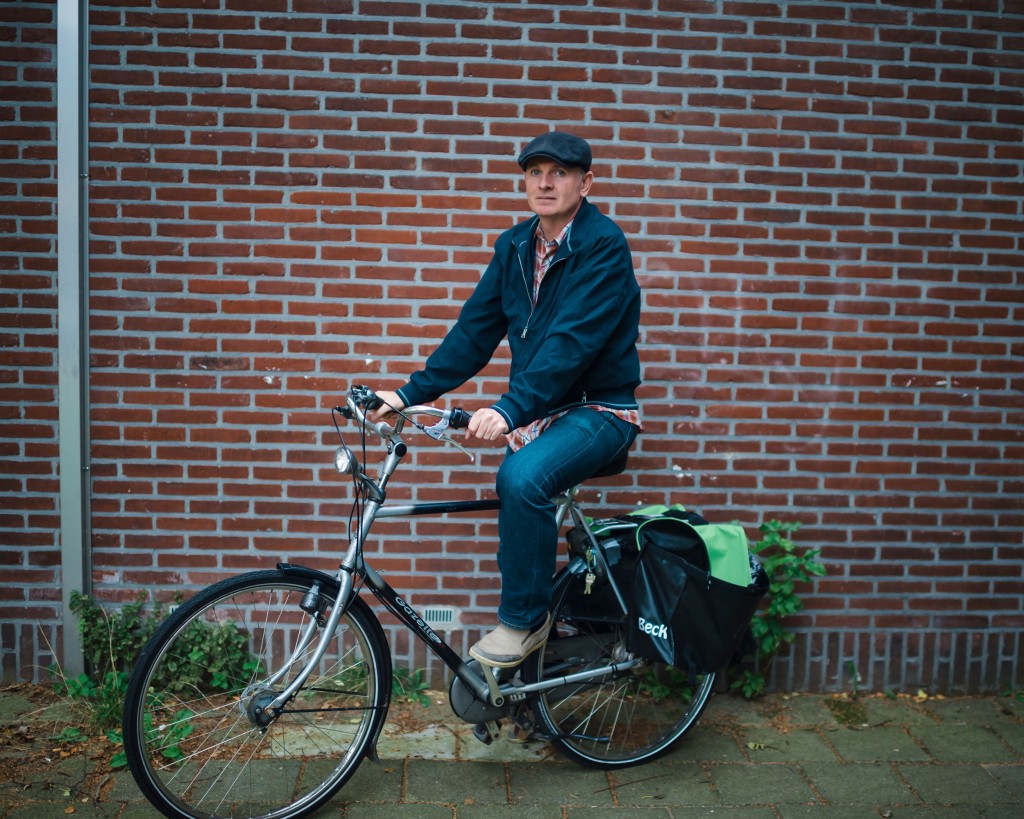 Pete took me wooshing down streets without a care. At first I was very afraid because I thought I would fall off the bike, or even hit a car.  But something is very nice about Amsterdam, it is really a very bike friendly city.  Bikes essentially have the right away over cars, over people, over everything.  In Amsterdam, bikes are at the top of the pecking order.  I have never experienced anything like it.  It was like going back in time to another era.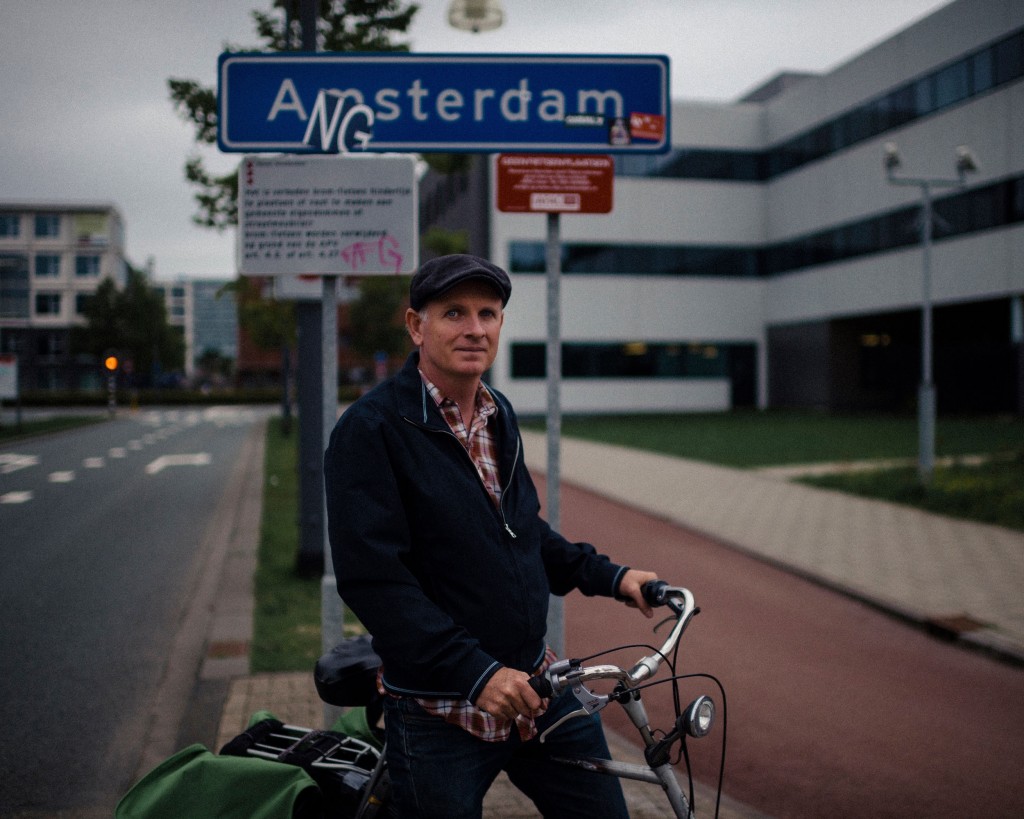 Amsterdam is a Beautiful City
So Pete and I spent the whole afternoon together, talking, riding, going through parks, getting lunch, getting ice cream, visiting outdoor museums and fairs.
The whole city was beautiful as winded are way through it.  It was flat so pedaling was effortless but we covered many miles in a short period of time.
It was getting late and I needed get back to my hotel so Pete took me back to the train station. When we arrived there were thousands of bikes up front.  Pete parked our bikes and headed me over the train.
I was so thankful that I got the time to spend with Pete.  Here I was on the other side of the world, riding bikes with an old friend and catching up on all the funny stories.  I live a good life I must say.