Scouting for San Diego's Best Pollo Asado Joints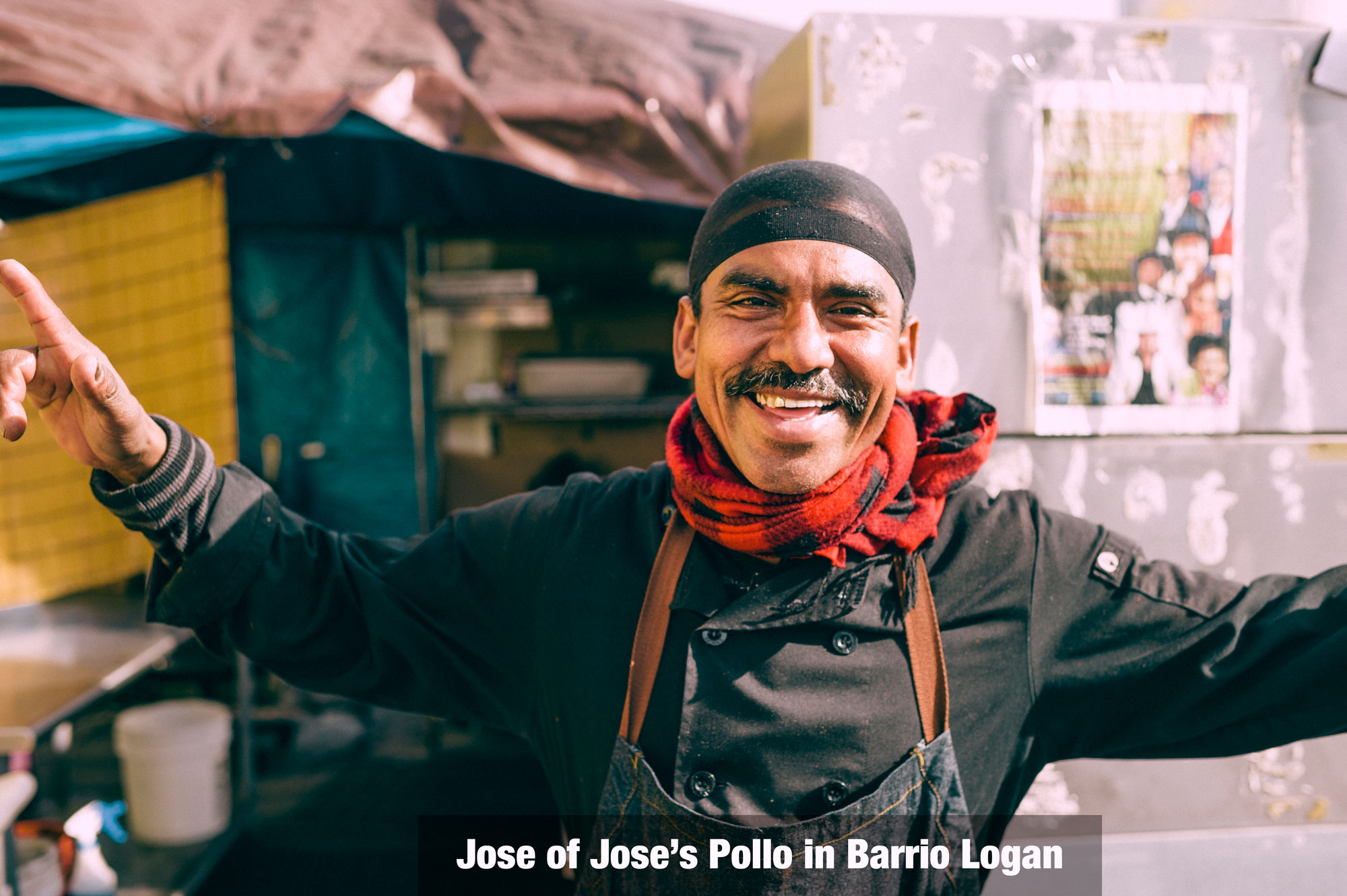 Mexican Food in San Diego is Special
My name is Frank McKenna. I was born here in San Diego.  I realize we're blessed with some of the most authentic Mexican food in the US.  Maybe that's because we are so close to Tijuana and many people come up here to start restaurants, or maybe it's because we can get ingredients that make our food unique.
I grew up in the 80's in Chula Vista and experienced my first Carne Asada burrito at Roberto's on Broadway.  It was amazing and simple (steak, guacamole and salsa).  To me it was that simplicity that made burrito so memorable and so delicious.  There were no beans, rice or cheese and other things in the burrito to distract from the flavor of the meat.
No Matter Where I Go, I Can Never Find Mexican Food Like We Have Here In San Diego
Since those times, the "Taco Shop" concept in San Diego has grown.  There are taco shops everywhere.  San Diegan's have embraced foods like the Carne Asada Burrito, The Fish Taco and The California Burrito as foods that identify our city.  And of course there is  sort of city pride associated with Taco Shops like Lolita's. And rightly so, our food is something to be proud of.
No matter where I go in the world, I am never able to find Mexican food like we have it here in San Diego. Maybe it is the cut of meat, or the spices or the local recipes from our neighbors in TJ but our food is unique.  Mexican food in San Diego has it's own flavor and it's own style that you cannot find anywhere else.
We love our Carne Asada in San Diego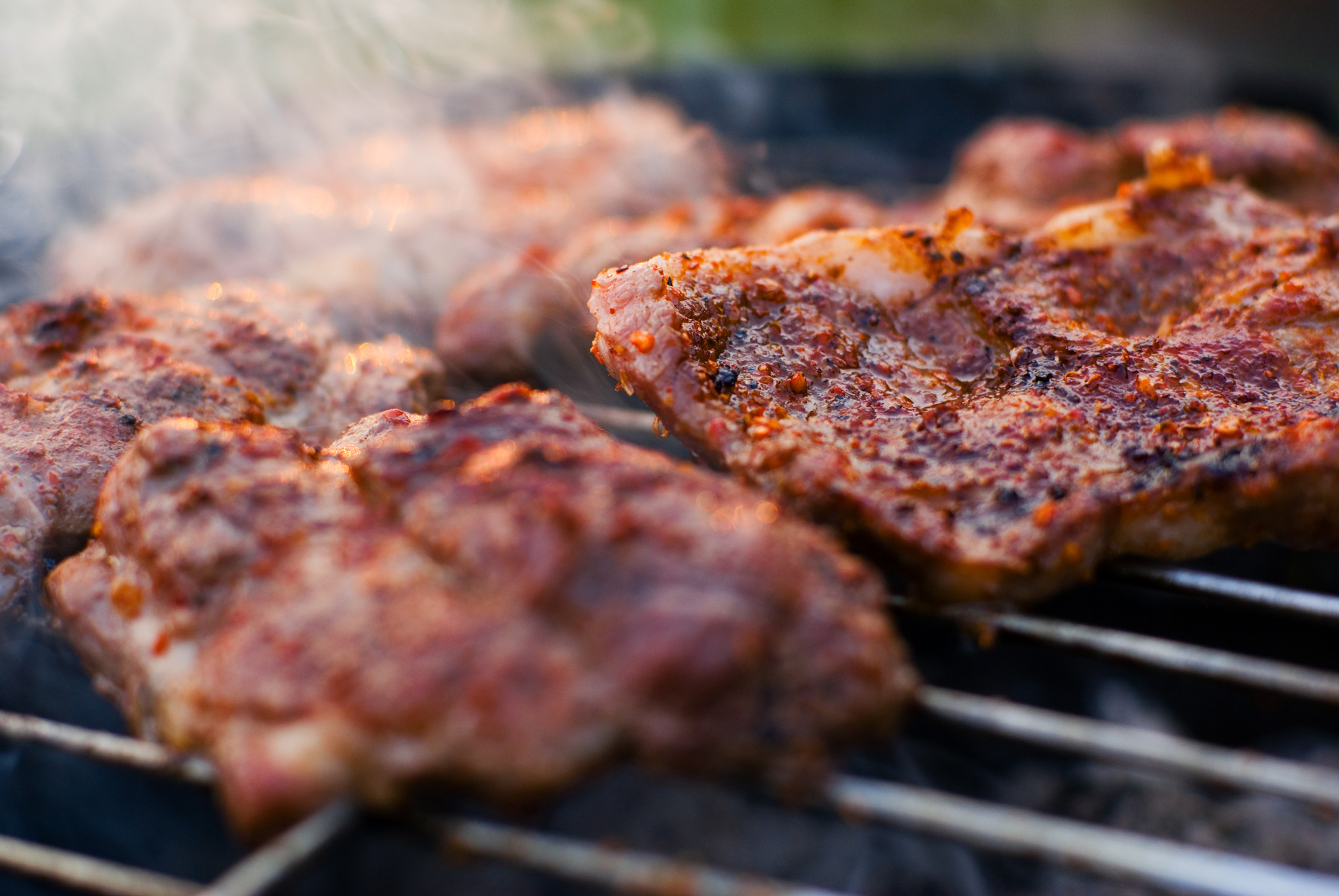 Now, Let's Talk Pollo Asado
Now, lets talk about Pollo Asado.  I think Pollo Asado is some of the best Mexican food around San Diego but it gets overshadowed by the 3 giants – Carne Asado, Fish Taco's and California Burritos.  I get it.
But Pollo Asado is still awesome and it deserves to be recognized as one of San Diego's best Mexican food options.  Based on the number of Pollo Asado joints I see opening up, I think it quickly is rising to the top.
Pollo Asado restaurants have been slowly sprouting up all over San Diego and gaining popularity because of their family style eating option where you buy a whole chicken and then share it with the table. But more importantly Pollo Asado is often chosen because the food is deliciously healthy (far more healthy than say a California Burrito).
The Pollo Asado Basic Primer for Beginners
For those of you who have never been to El Pollo Loco or had Pollo Asado, let me give you a basic primer.  
Pollo Asado is flame grilled Mexican Chicken, typically served with a side of pinto beans (olla style) and Mexican rice.
Pollo Asado is typically butterfly'd so that it cooks evenly and it is cooked high over the flame and turned often so it doesn't burn.
Pollo Asado is truly chicken taken to its highest level of perfection and taste.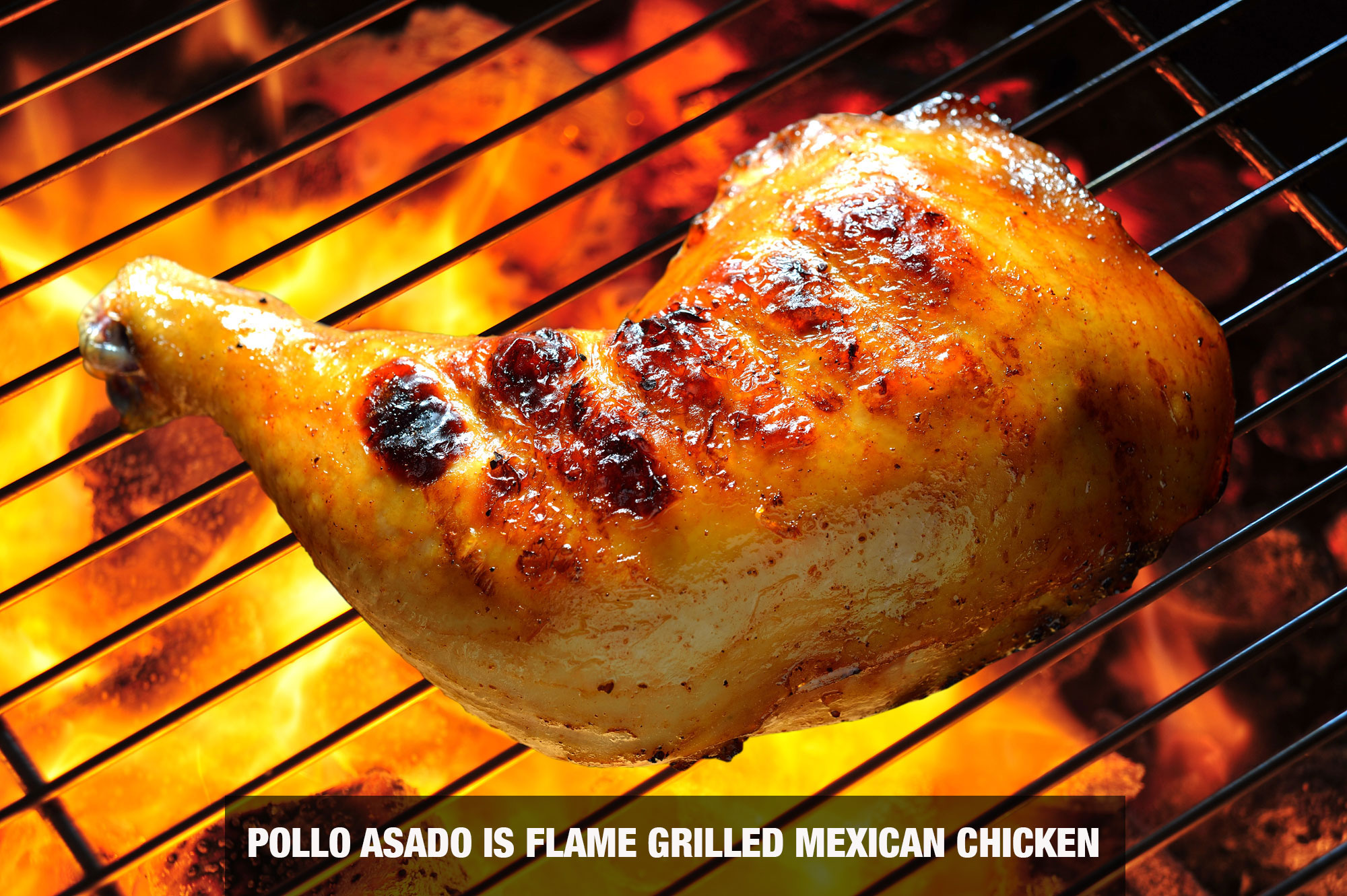 Pollo Asado Gained Popularity in Sinaloa Mexico
Pollo Asado restaurants gained huge popularity in Northern Mexico – primarily Sinaloa where the style was primarily to marinate the chicken in a blend of citrus and other spices before putting it on the grill.  Sinaloa as a reminder is also the birthplace of Chapo Guzman.
El Pollo Loco started in Sinaloa in 1975 and other restaurants such as Super Pollo started there as well and quickly began world domination expanding all over Mexico.
El Pollo Loco, now owned by Denny's expanded to the US in 1980 with their first location in Los Angeles and then spread to over 400 locations in the US. But those locations are all in the Southwest as they tried and failed to get the Pollo Asado concept to work in other parts of the country like Chicago.
The Breaking Bad Connection to Pollo Asado
If you are familiar with Breaking Bad, you'll know about Los Pollos Hermanos the Pollo Asado restaurant based loosely on El Pollo Loco. The restaurant is started by two brother's in Ciudad Juarez (which neighbors Sinaloa) switched to fried chicken so they could bury the meth Walt cooked in the large buckets of frying batter.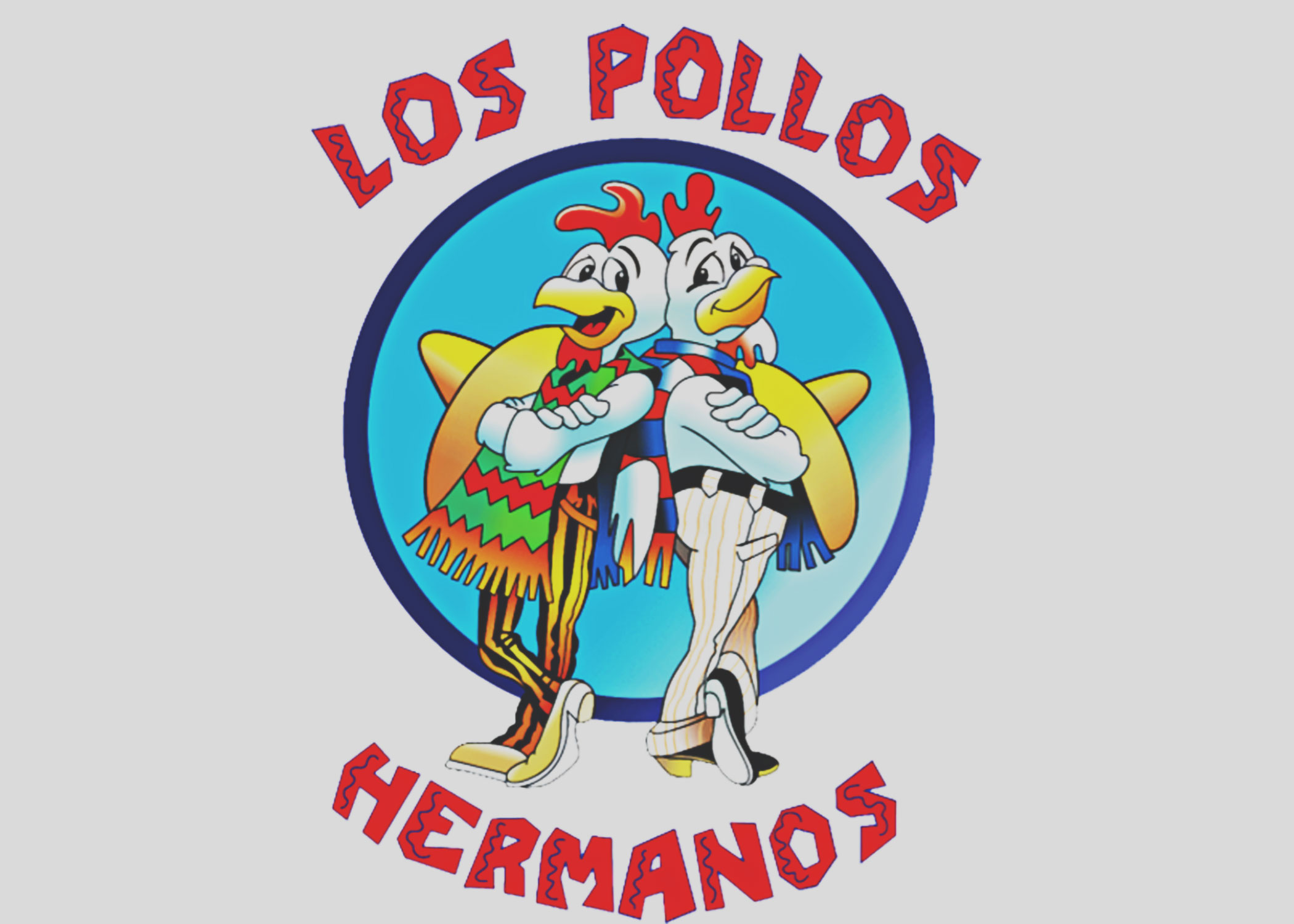 The Best 10 Pollo Asado Joints in San Diego
I've spent a long time with my brothers Patrick and Bill scouting, researching, visiting and tasting Pollo Asado throughout San Diego.  Our search had one mission – find the best Pollo Asado in San Diego.  The only rule was to keep an open mind.  We each had our favorites but we had to approach this as if we were completely new to Pollo Asado and start with a fresh mind.
So we found lots of great places.  All of our Top 10 are outstanding and should be tried.  Here is our compiled list of the best Pollo Asado Joints in San Diego. If you don't agree, let me know!
#1 El Pollo Grill , Lemon Grove (Best Overall Pollo Asado Meal)
El Pollo Grill is San Diego's oldest and most popular Pollo Asado joint. It is located in Lemon Grove and it is always packed.
The Local and Yelp Favorite – It has 198 reviews on Yelp and almost all 5 star ratings.  This is the local favorite in San Diego where you might even catch celebrities like Jack Black dining at.  It is clear that El Pollo Grill is the people's choice.  And for great reason – the chicken and all the sides are delicious.
Best Overall Meal – El Pollo Grill has the best of everything.  The beans, rice and tortillas all make for the best Pollo Asado Dinner.  They even have very decent french fries that really add to the whole experience.  If you are a Pollo Loco fan, then you really need to come here because this place is way better than Pollo Loco.
They are Expanding – For Pollo Grill fans they will be happy to know that a new location is coming soon to Bonita.  This is particularly good news for us because many of our family live in Bonita so we'll be eating Pollo Grill 7 days a week!
The atmosphere at El Pollo Grill is friendly, fast and always courteous.  This place is consistently awesome and worth a visit as you will never be disappointed.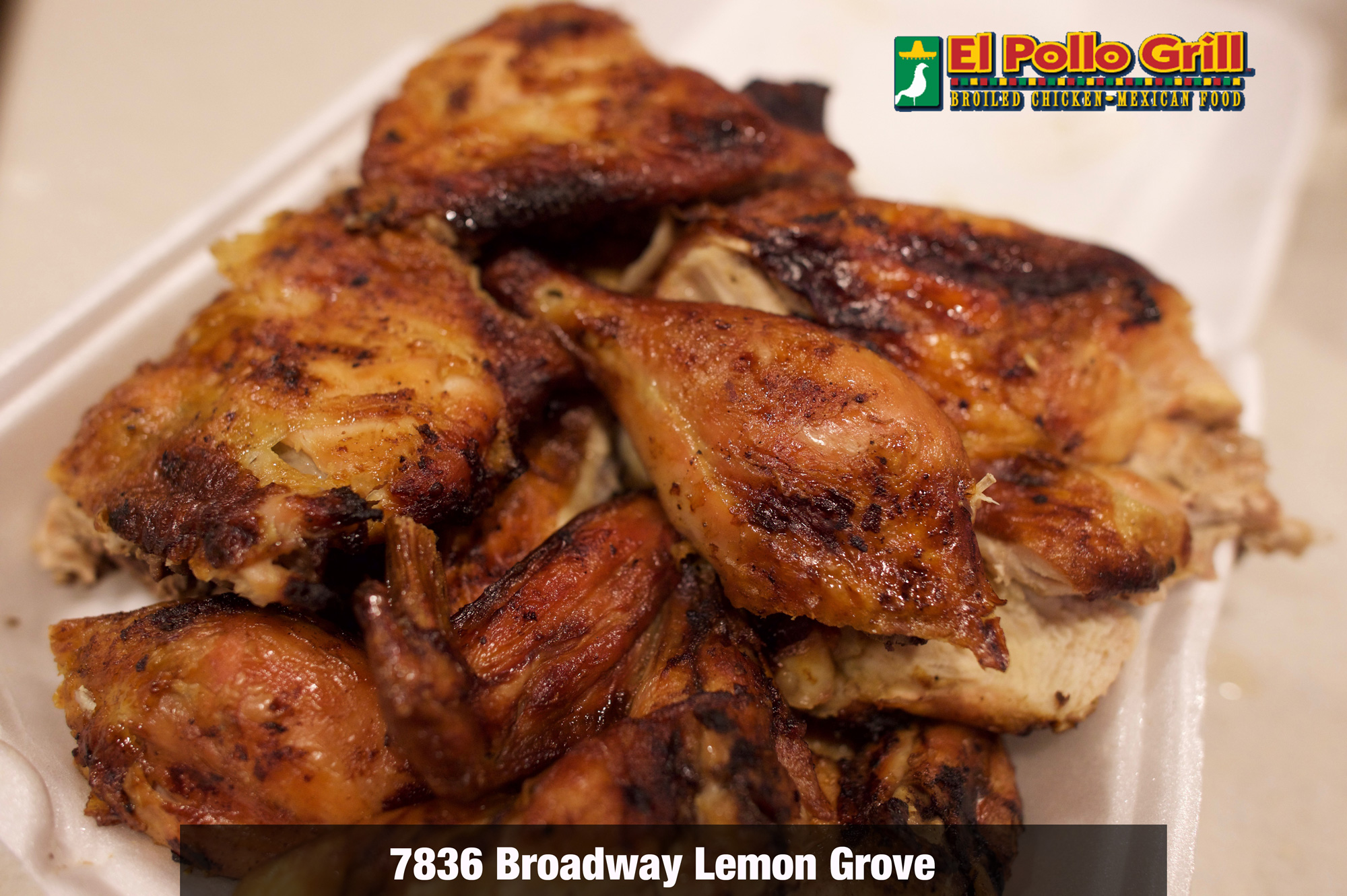 #

2

Jose's Pollo, Barrio Logan (Most Authentic Experience)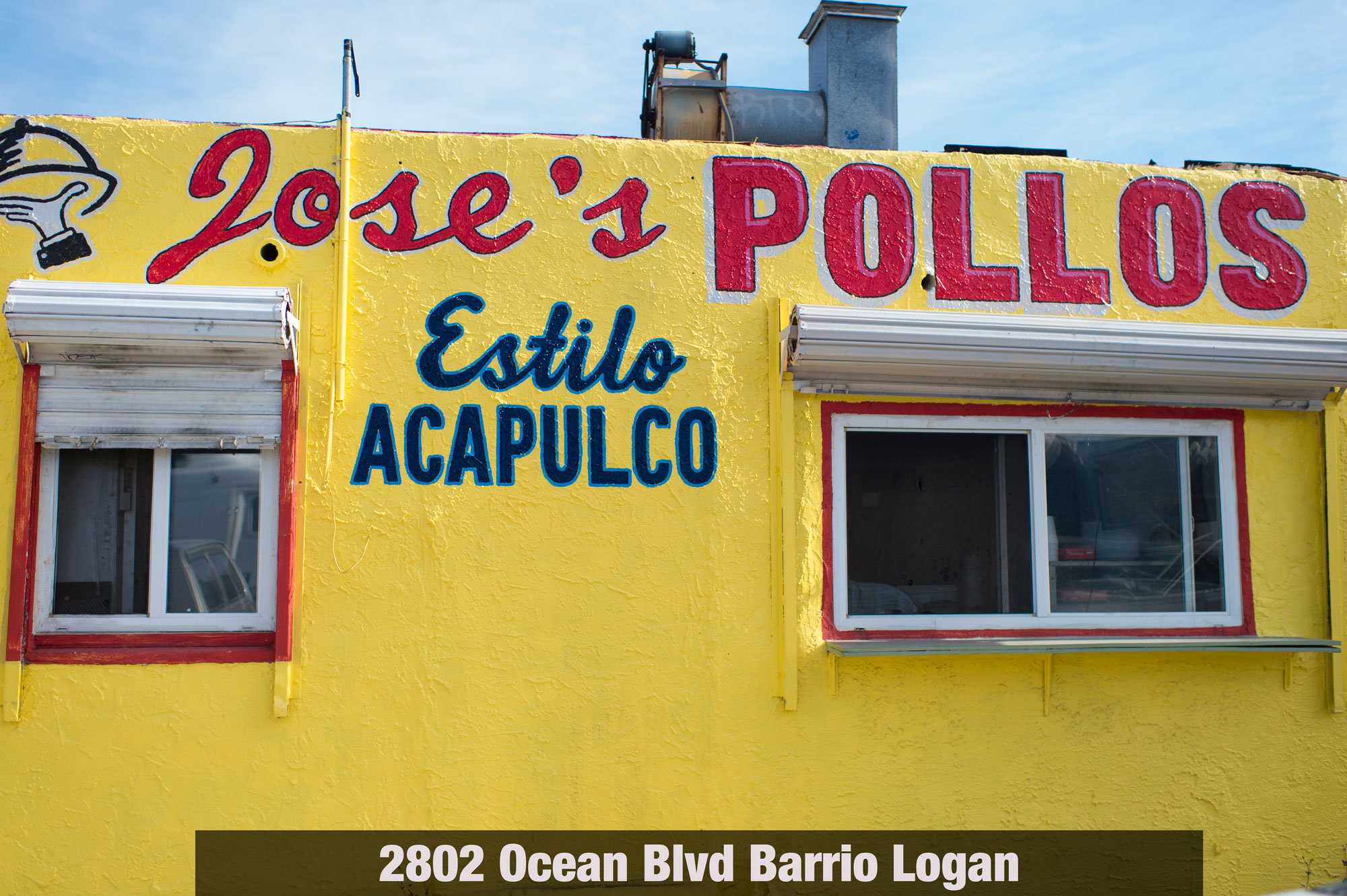 What can I say? This was my personal favorite Pollo Asado place in San Diego but Super Pollo won more votes.  Jose's is a very special place indeed.
It's Totally Authentic – I have never been to a place in San Diego where I felt more like I was in Mexico.  The restaurant sits in a large parking lot and there are large BBQ's everywhere roasting chicken. It feels like a Mexican BBQ in the middle of TJ.   This place has all of the quirky awesomeness you might experience when you dine in Mexico.
Mesquite Grilled – This is the only place in San Diego that I could find that did their Pollo Asado the traditional way over mesquite fire.  The result is extraordinary as each piece of chicken has this incredible flavor.  Not only that, but the owner opens the place at 9 am and cooks every piece of chicken himself.
The Spicy Sauce– The hidden gem of Jose's is the spicy sauce that has been in his family for generations.  You can get your Pollo Asado natural which just has the smokey flavor or have it rubbed with his spicy sauce which has a nice cumin and saffron spicy flavor.  I recommend both.
Jose the Owner – Jose is from Acupulco and so he provides a very unique style of pollo asado you will only find at his place.  Jose, the owner is one of the reasons I like this place so much.
Jose's Pollo Asado is served natural or with spicy sauce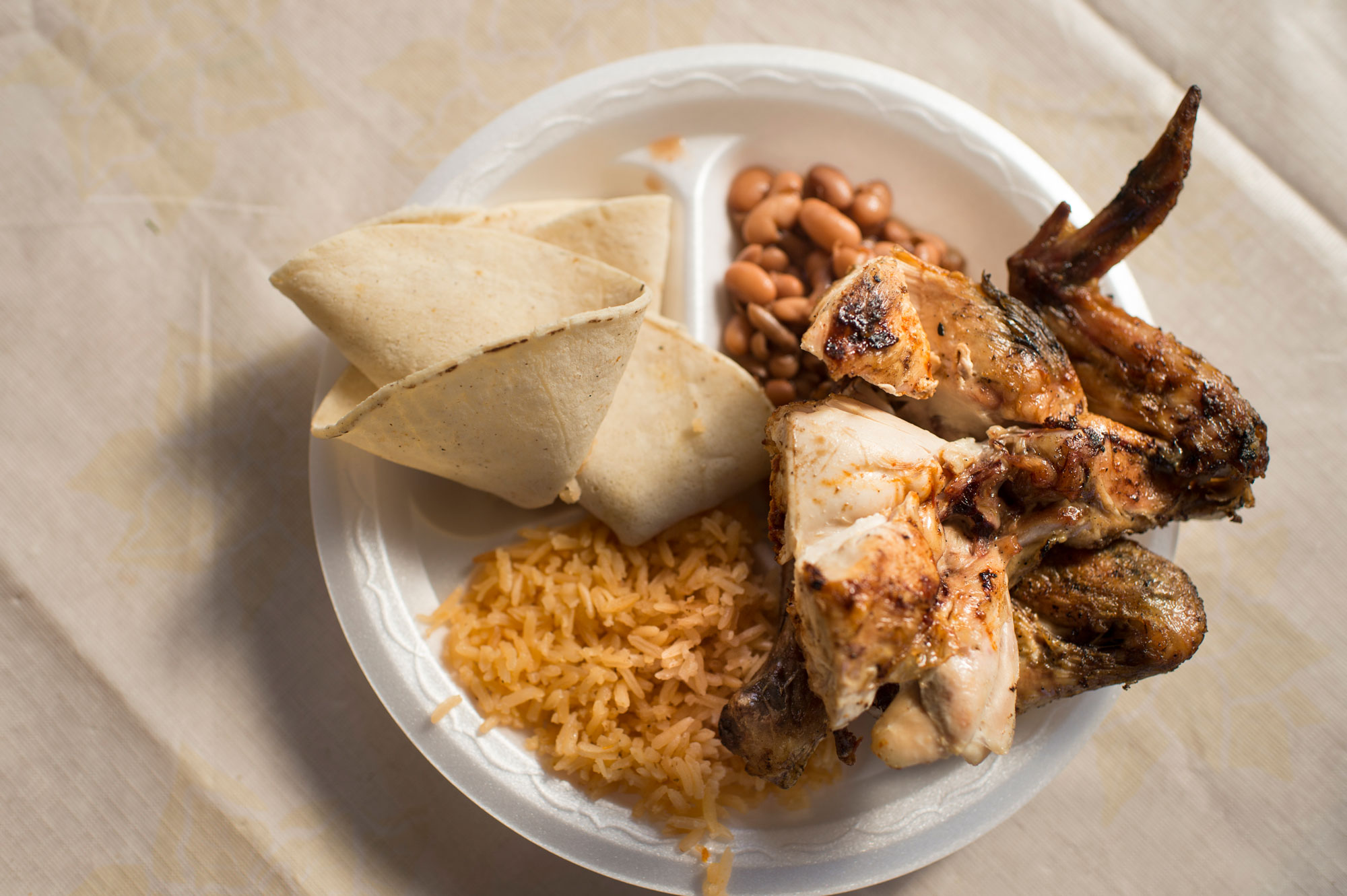 #

3

Super Pollo, Chula Vista (Delicious Mouthwatering Pollo Asado)

CLOSED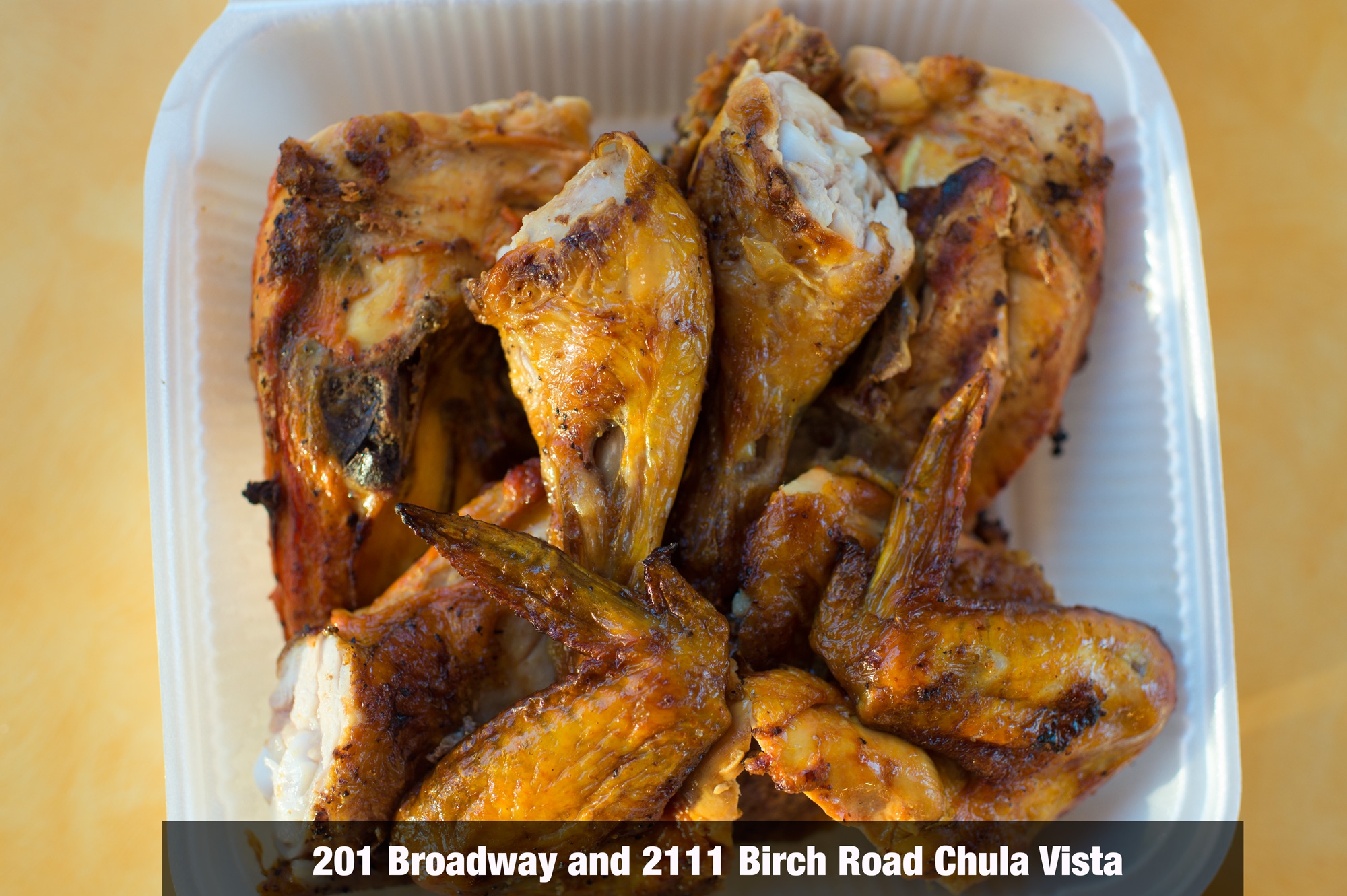 Sadly, Super Pollo has closed all of their San Diego locations.  This is a tragedy in the San Diego Pollo Asado scene because this place was amazing.  Sorry friends.
We agonized over our #3 pick quite a bit.  Super Pollo had the best tasting chicken in our opinion but the ambience and the service just wasn't to the level of Pollo Grill in Lemon Grove.  Super Pollo is amazing though and very worthy of a trip to Chula Vista.  I highly, highly recommend it!
The Flavor is Extraordinary -The citrus marinade really came through and Super Pollo was always consistently perfectly broiled, never burned.   The salsa's, guacamole, beans and rice were superb and their tortillas appeared to be hand made.
It's Authentic Like Mexico  -Super Pollo was started in Sinaloa Mexico (the same place El Pollo Grill started) and they have quickly expanded to locations all throughout Mexico. In fact if you have been to Cabo San Lucas or La Paz, you have likely tried their chicken.
Super Pollo in the US uses the same recipes and the same techniques to cook chicken which is why it taste so authentic and has so much great flavor.
It's An Underrated Place – This restaurant appears to be underrated as well.  There was rarely a line and about half the time we had the place to ourselves. Perhaps it's the location in Chula Vista which is a little far to go but Super Pollo is well worth the trip to try real authentic Pollo Asado.
The Menu is Just Like you Would See in Mexico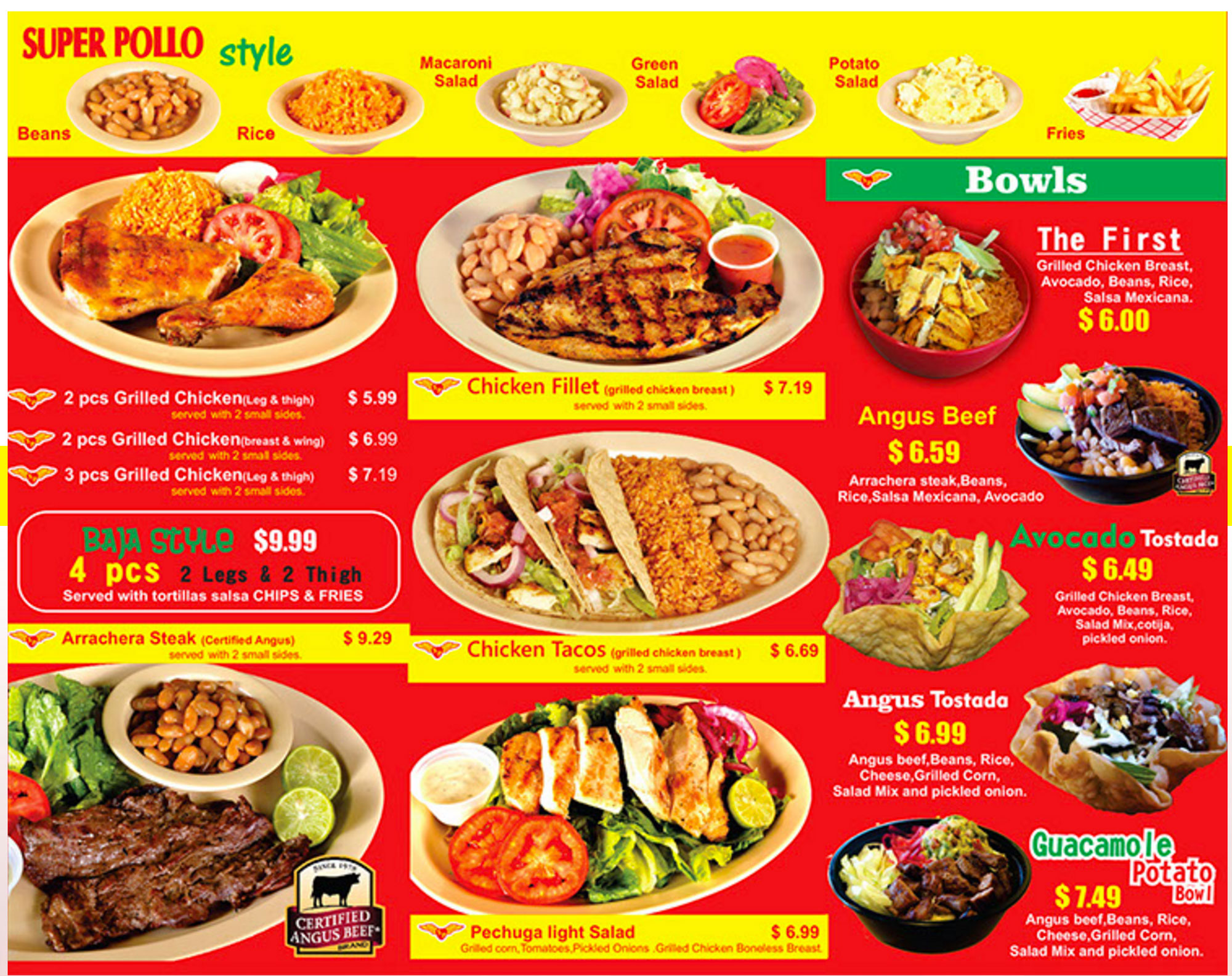 #4 Pollo Don Pepe's Imperial Beach (Delicious Affordable Pollo Asado)
Don Pepe's was a small place.  There wasn't even a sign so it was hard to find but it was located right next to NorthGate Market in Imperial Beach.
Great Side and Great Value –  What struck me most was that the pollo asado was an incredible value, we had enough chicken and sides to feed a family and the cost was less than $10.  The macaroni/cole slaw salad that we tried was excellent and it was a perfect side for the Pollo Asado.
Mesquite Grilled – Their website indicates that the chicken is grilled over fire. They let me watch the chicken being cooked but I couldn't tell if it was over coals or not.  But the taste was really great, really exceptional.
Toreados – We liked how Don Pepe's served the Pollo Asado with Toreados which are Jalapeno peppers roasted until they are soft and the skin shrivels.  With Toreados you can take a bite of the pepper when you take a bite of chicken. It is great flavor and is the way many Mexican's enjoy their pollo asado.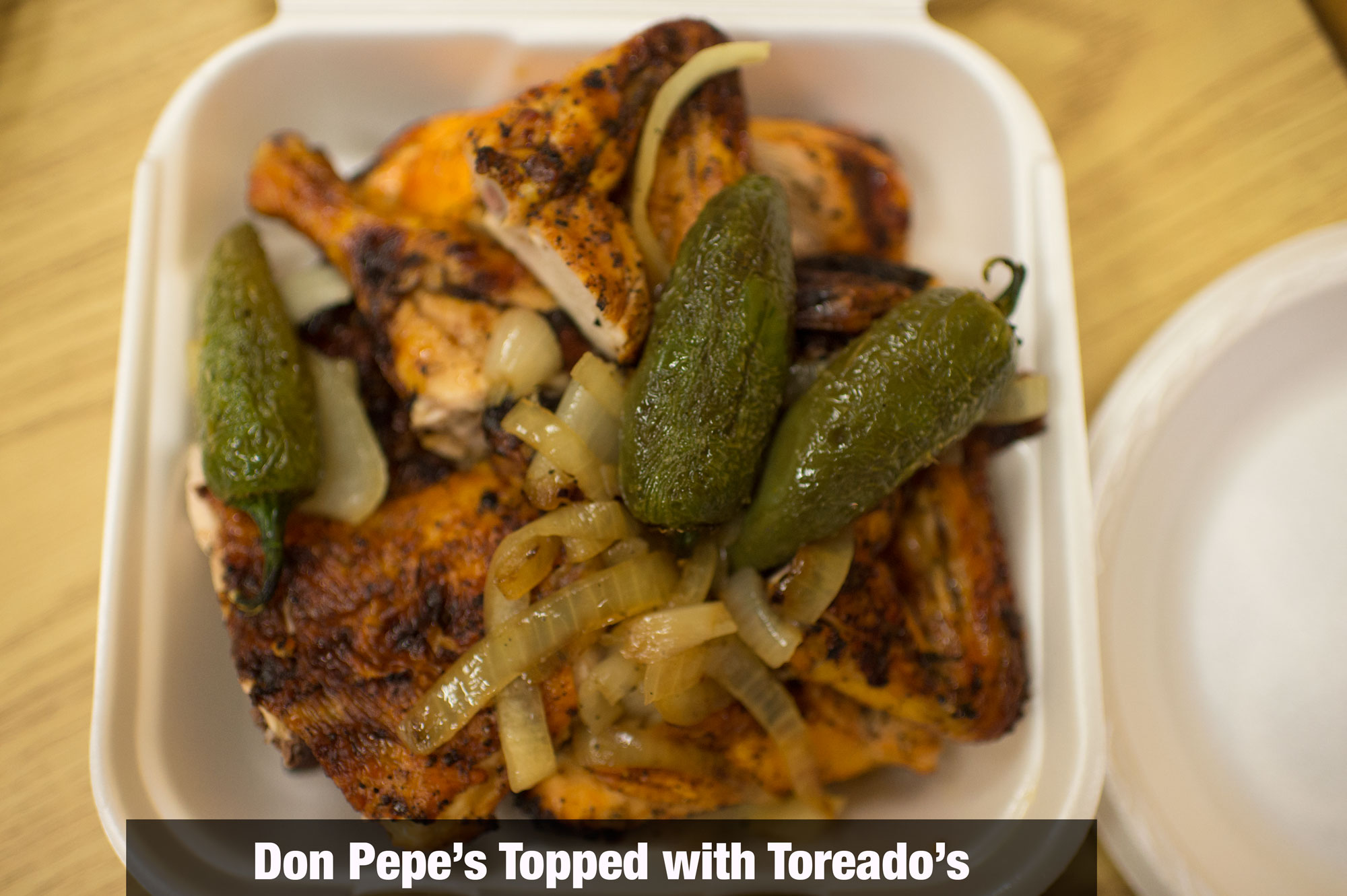 #5 Pollos Compadre – Oceanside and San Marcos  (North Counties Best Pollo Asado)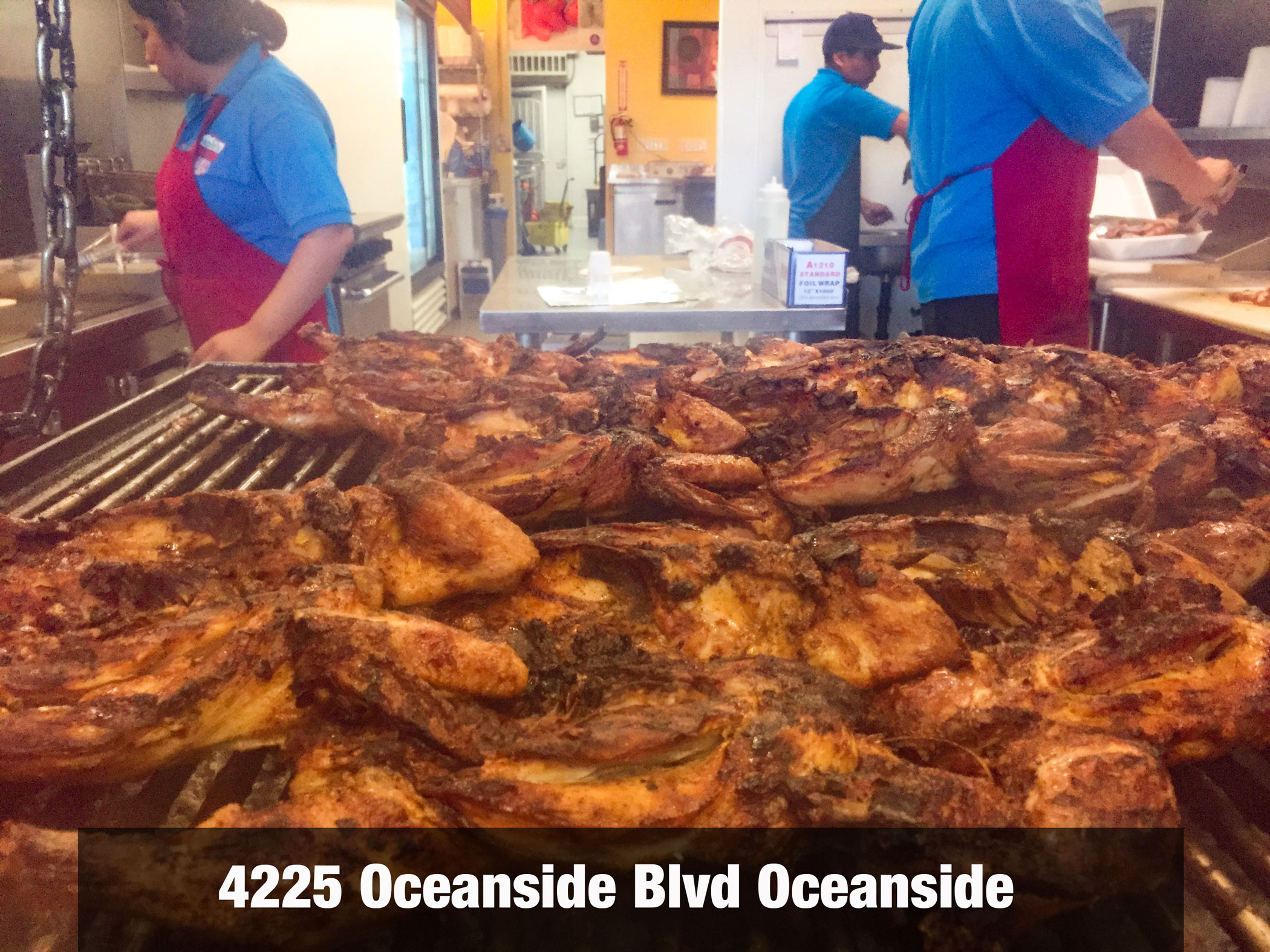 If you're in North County there is one clear pick for best Pollo Asado and that is Pollo Compadre which has locations in Oceanside and San Marcos.  As soon as I got out of my car in the parking lot I could smell the BBQ chicken and boy did it smell pretty incredible.
Mesquite Grilled – If you like Mesquite Grilled Chicken and lots of flavor than you will love the way that they do their Chicken and Pollos Compadre.  You can really taste the authentic mesquite flavor in this chicken.  In terms of taste, I would rank them slightly lower than Don Pepe's even though the style was the same.
Awesome Beans, Rice and Tortillas –  Hey half the meal is rice and beans, that has to account for something right?  Well at Pollo Asado they had some of the best beans and rice of all the Pollo Asado places that we tried.  The tortillas were thick and looked home-made style.  You can make some awesome Pollo Asado Burritos with your side dishes.
Toreados – Just like Don Pepe's the guys at Pollos Compadre put Toreados and Grilled Onions on the top of the chicken. It adds a real nice kick and we loved it.
The mesquite grilled chicken with Toreados, Rice and Beans from Pollo Compadre.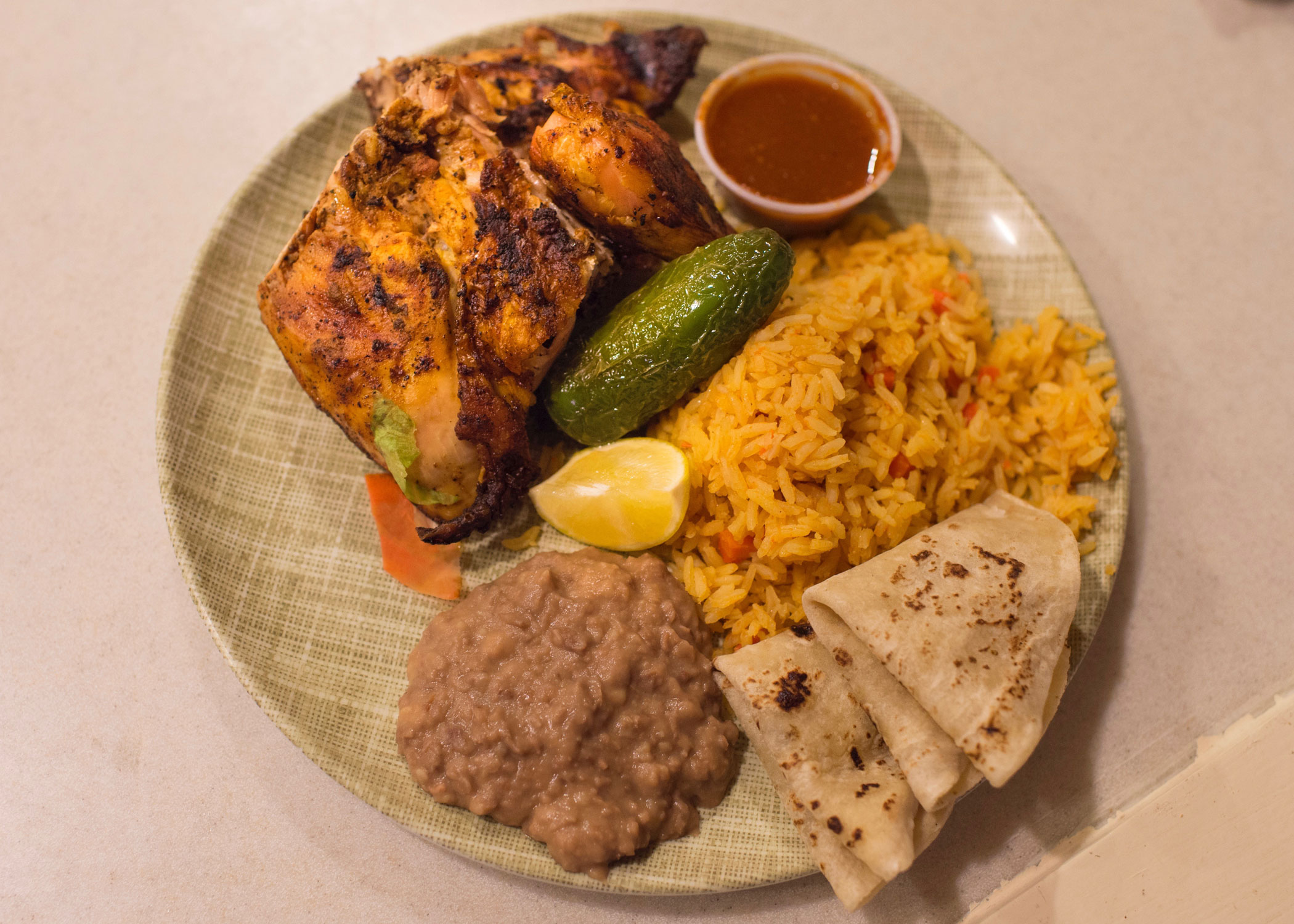 #6 El Pollo Loco – Many Locations  (Consistently Great Pollo Asado)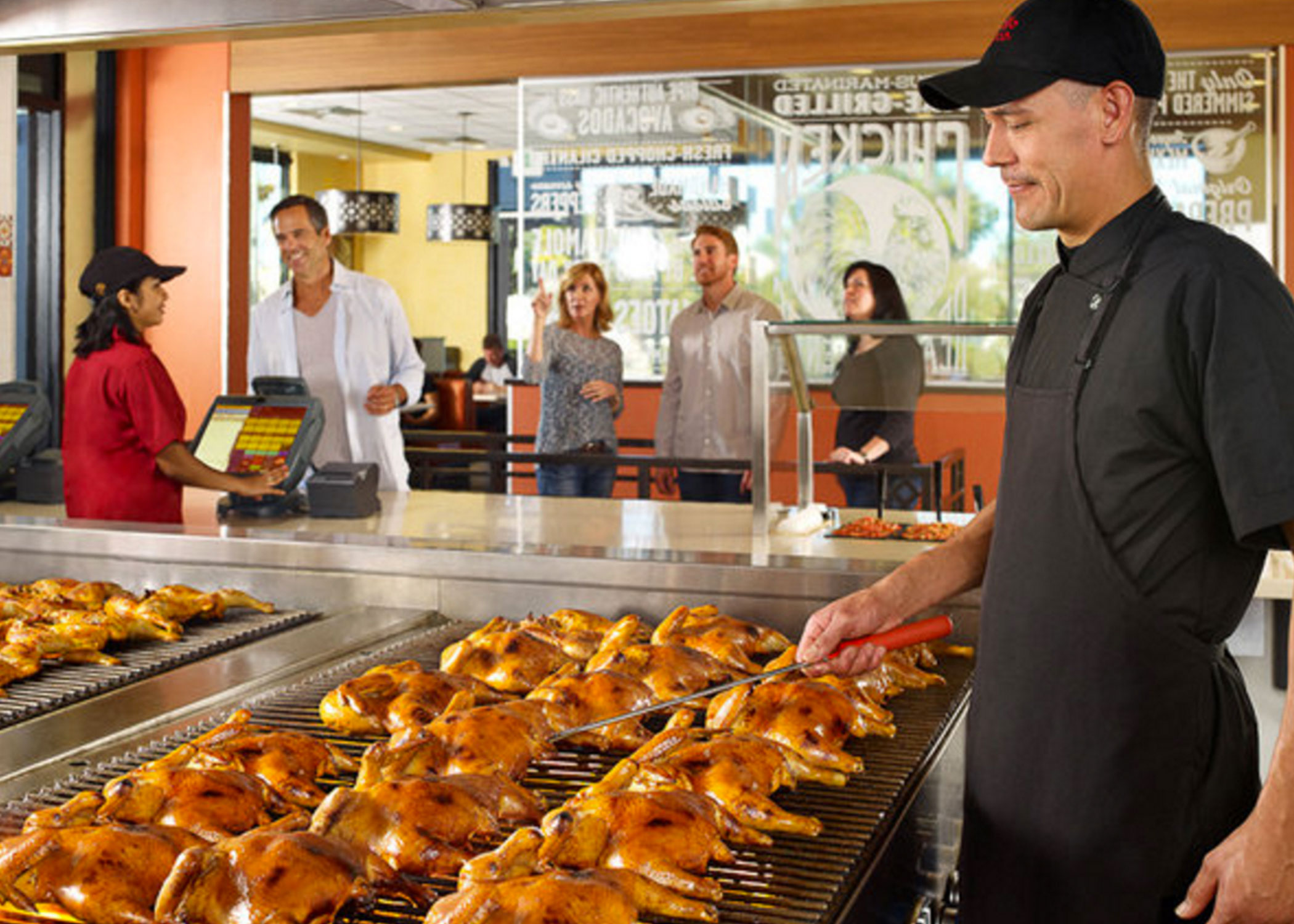 I know.  I can't believe it either.  El Pollo Loco actually has some pretty darn good Pollo Asado.  Their chicken has good flavor and is consistently tender and cooked correctly.  The only downside is that over the years they have changed their marinade to make it less intense.  El Pollo Loco in Mexico has a different level of taste and spice then what you have here.  It is similar to the chicken at Super Pollo.
Consistently Good – The chicken at Pollo Loco is consistently good and we never had chicken that was dried out.  The salsa bar and the sides are also very good although the Tortillas a bit thin (I must say).
On the downside El Pollo Loco is not very authentic.   But if your looking for some great chicken, El Pollo Loco is far better than Kentucky Fried Chicken or some of the other places.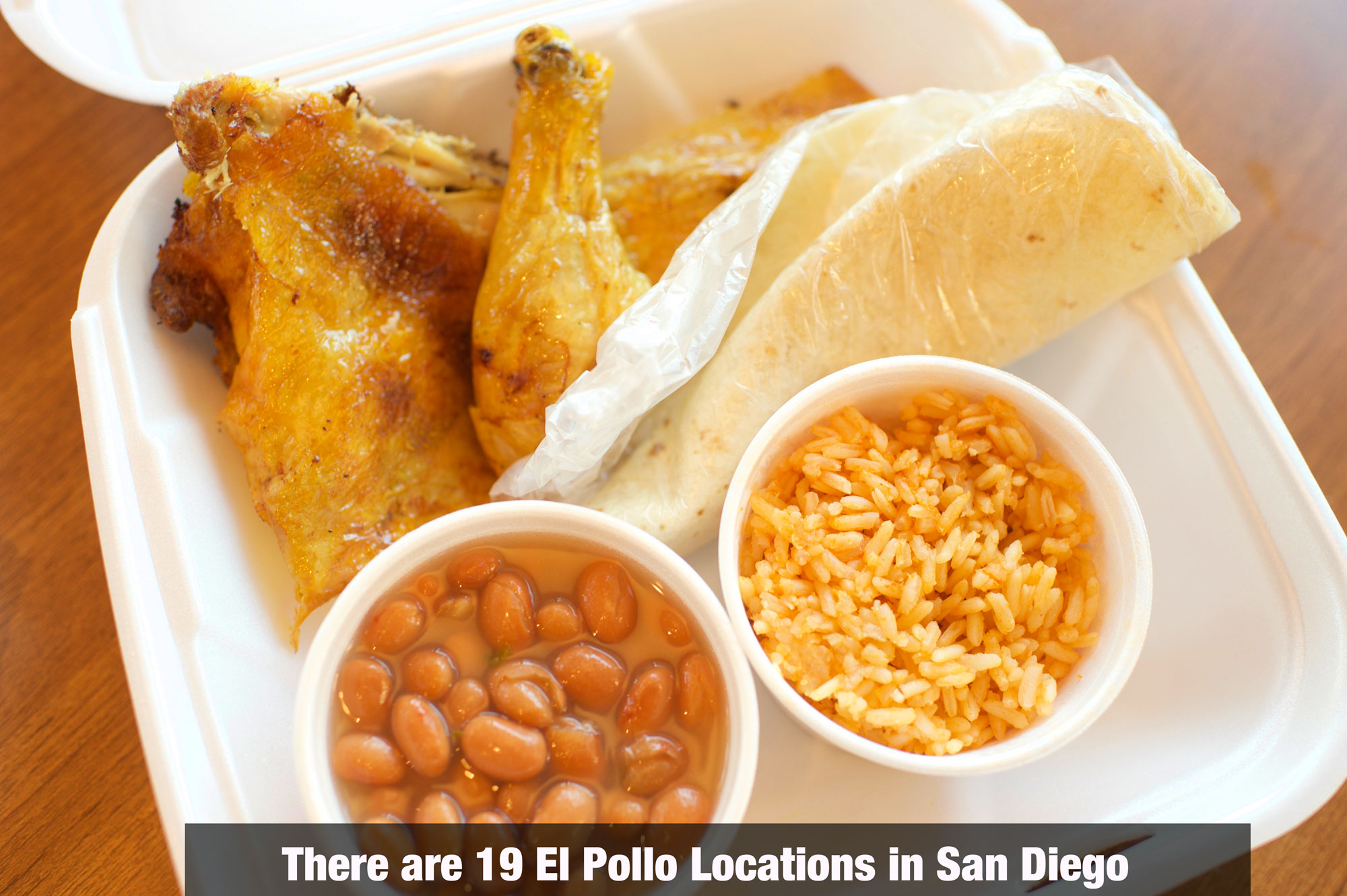 #7 Pollos Maria Carlsbad (Great Atmosphere and Salsa Bar and San Diego's Oldest Pollo Asado Restaurant)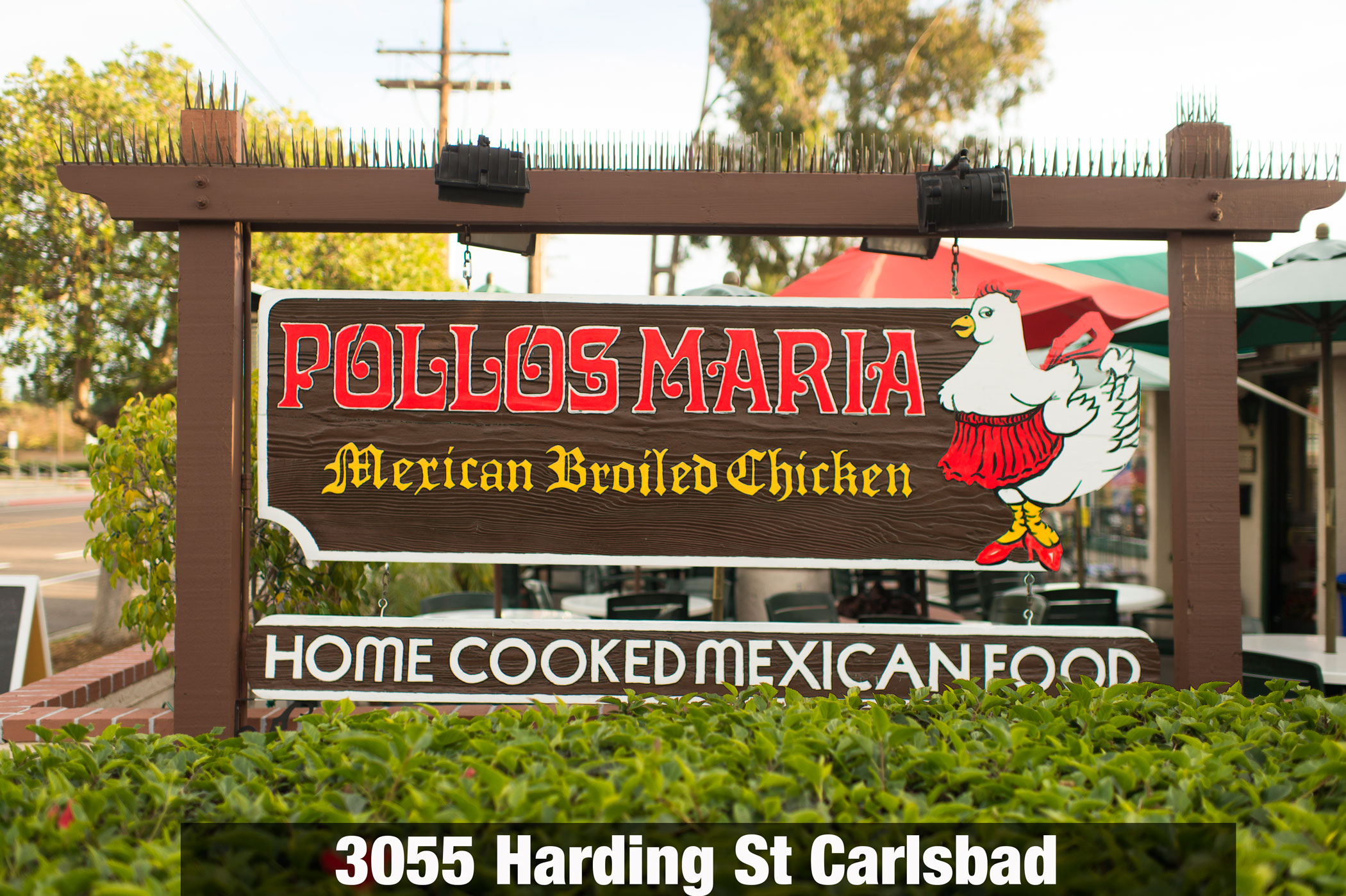 Pollos Maria is one of the oldest Pollo Asado restaurants in San Diego and opened even before El Pollo Grill in 1985.  Marie Davis the owner was way ahead of her time when she figured that healthy and delicious Pollo Asado would become a big hit in San Diego.  And she was right.  This restaurant has that old school Mexican feel and is a real great homey atmosphere.  The Salsa Bar is top notch of any of the restaurants that we visited and had everything right there and it was fresh, fresh, fresh.
The salsa bar at Pollo Maria is as good as any you will find in San Diego.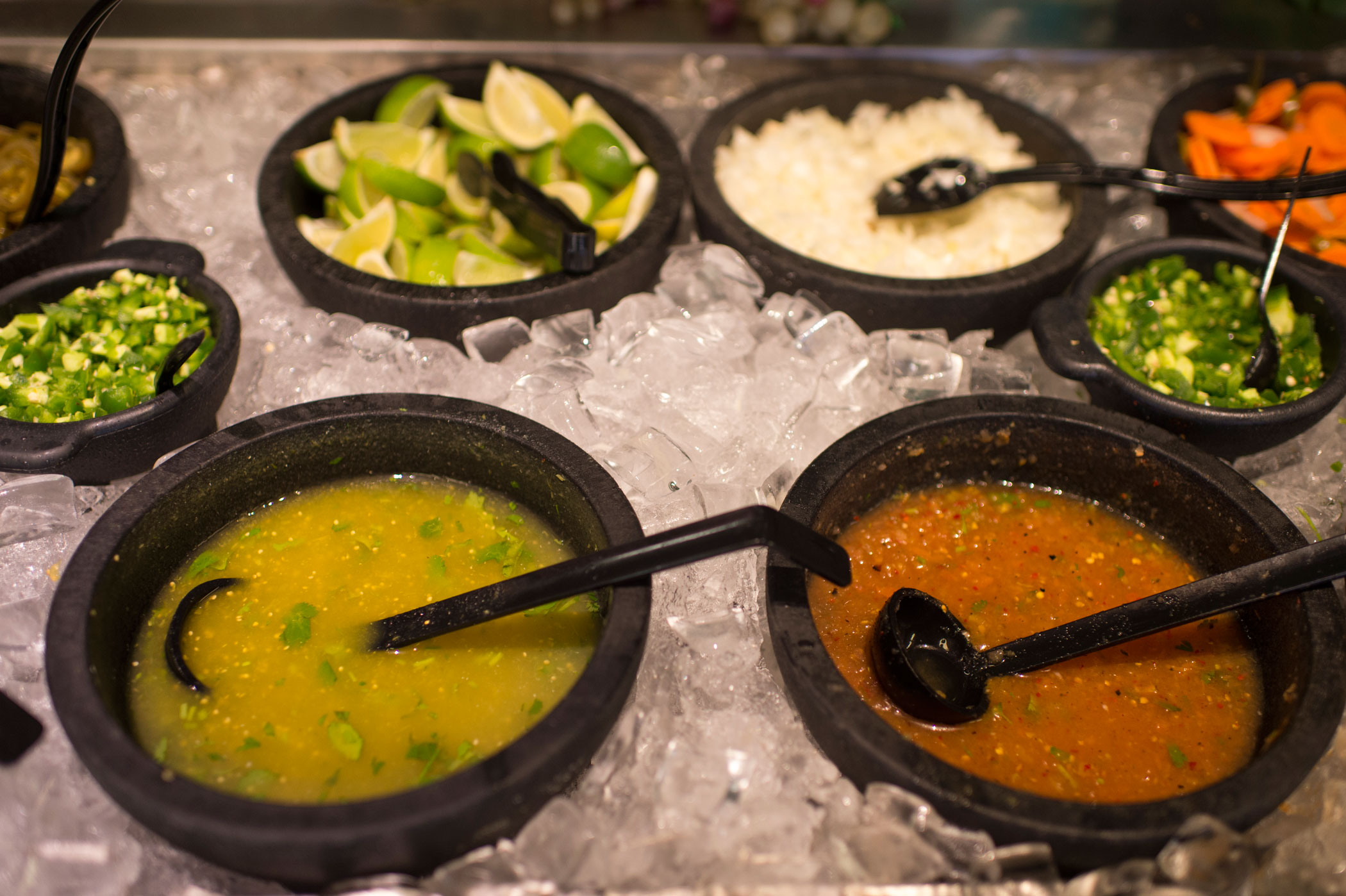 Delicious Chicken – The Chicken at Pollos Maria is not as heavy on the marinade that you will find at other Pollo Asado locations.  Nevertheless the chicken tasted brilliant and was very simple just like you would want it.
Family Feel – Pollos Maria embodies what you would expect in a Pollo Asado restaurant  and that is a great place to take your family and share some great chicken and sides.  Pollo Asado is all about the family style of eating and the atmosphere at Pollos Maria makes you want to sit down and enjoy your food.
Pollos Maria is an excellent choice and is the closest location in San Diego from the beach. In fact, if you are in Carlsbad you are only blocks from the beach when you eat at Pollos Maria.
#8 Pollo Amigo Chula Vista (Best Little Hole in the Wall Pollo Asado)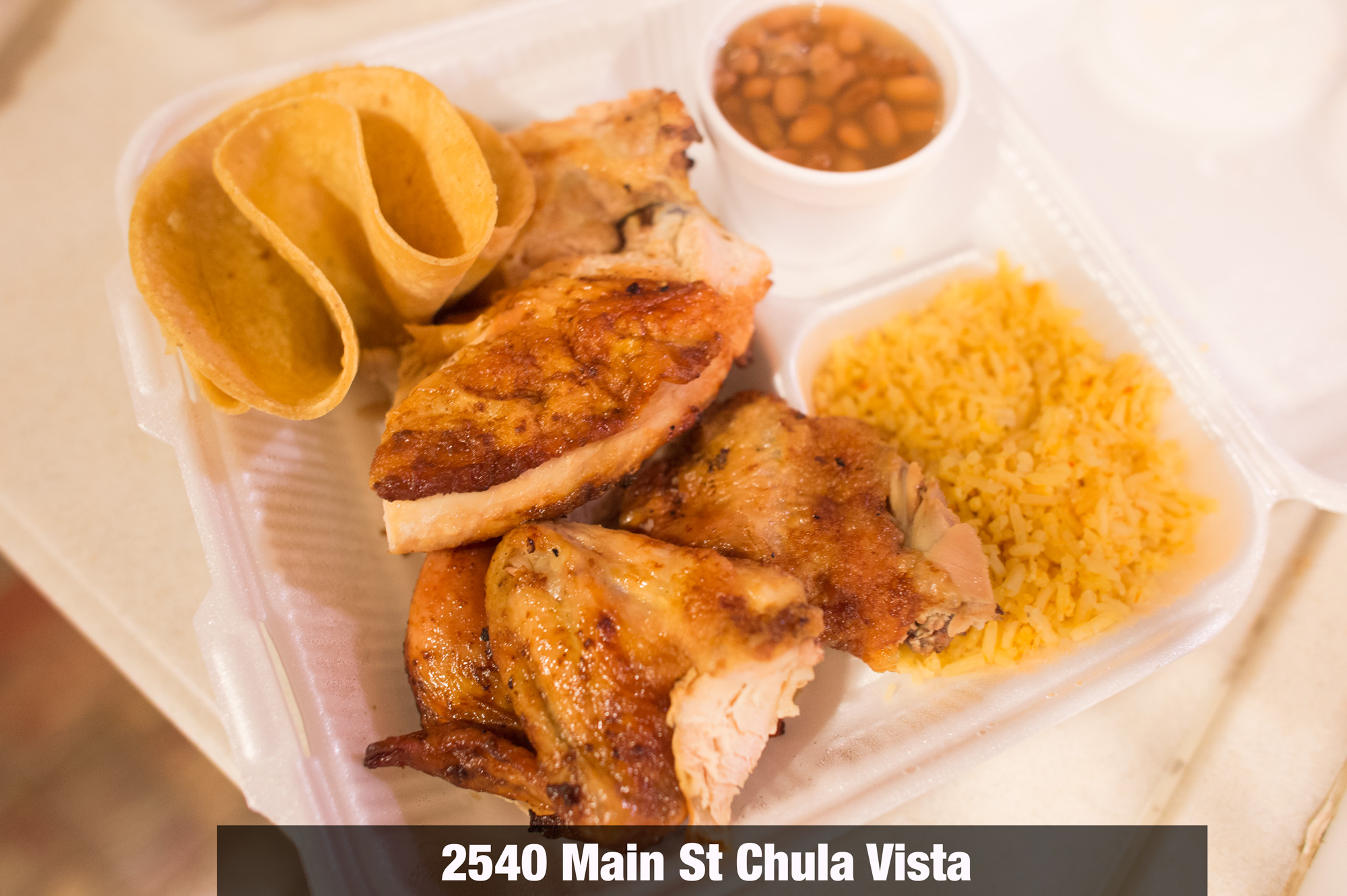 This place is tiny.  But it has been here a long time. You have to be doing something right when you have been in the location for so many years and Pollo Amigo is one of San Diego's oldest Pollo Asado joints.
It's Authentic – The place serves some very authentic Mexican food and not only chicken.  The chicken we had was flame grilled and really nice.  They don't serve flour tortillas which to be is always a sign of a more traditional Mexican restaurant.  I think flour tortillas are more of an American thing as I only get corn tortillas in Mexico.
Very Friendly – Pollo Amigo as the name suggest was a really friendly place and even the customers around me were friendly and engaging.
Pollo Amigo is a great choice for Pollo Asado if your down in South Chula Vista.
#9 Northgate Market – Many Locations (Super flavorful Pollo Asado)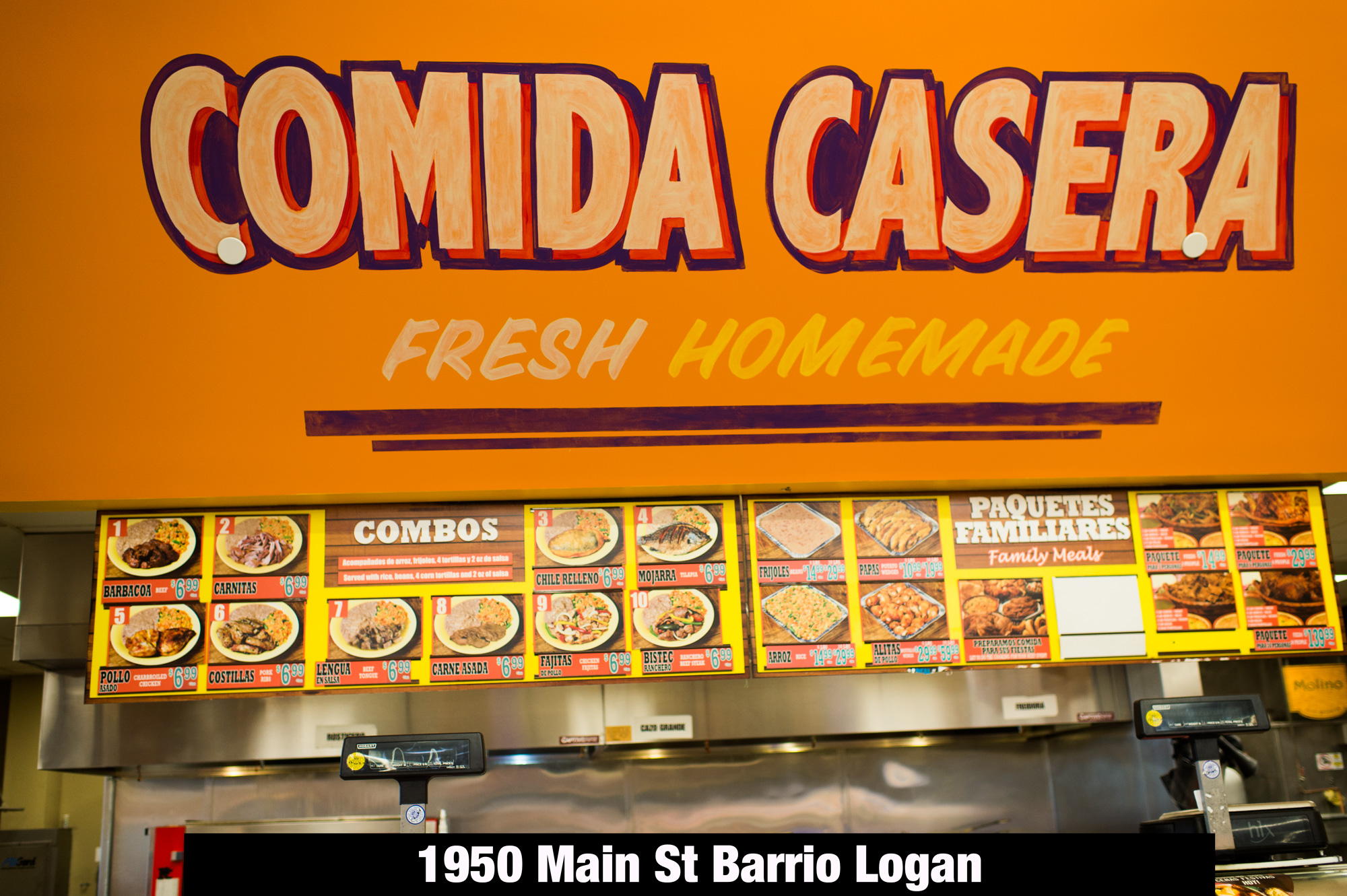 Northgate Pollo Asado was very good.  I personally felt it ranked as one of the highest in San Diego but some of the others felt the chicken wasn't as cooked as they would like.  Well that was my fault actually since I didn't realize that Northgate broils their chicken to different levels of doneness. When you point to the chicken you want you can choose a very cooked chicken, or a very raw chicken.  I think I picked a raw chicken but to be honest it suited me fine and it was cooked and juicy, just not cooked enough for the others
Convenient –  With so many locations in San Diego, Northgate is the convenient choice.  You can literally head to the deli and pick up your chicken by the pound and choose from one of many salsas, beans and rice that they have there.  If you want your chicken more well done you can simply take it outside where they will BBQ it up a bit more for you.  There is a guy manning a BBQ out front of Northgate during normal business hours.
Great Tasting –  What I liked best about Northgate is the chicken really had the citrus marinated flavor and it tasted great.  Surprisingly very few of the Pollo Asado restaurants had that citrus marinated flavor that I love so much so Northgate Market deserves kudos for making a really great chicken.
Be sure to tell the counter person how well done you like your chicken at Northgate.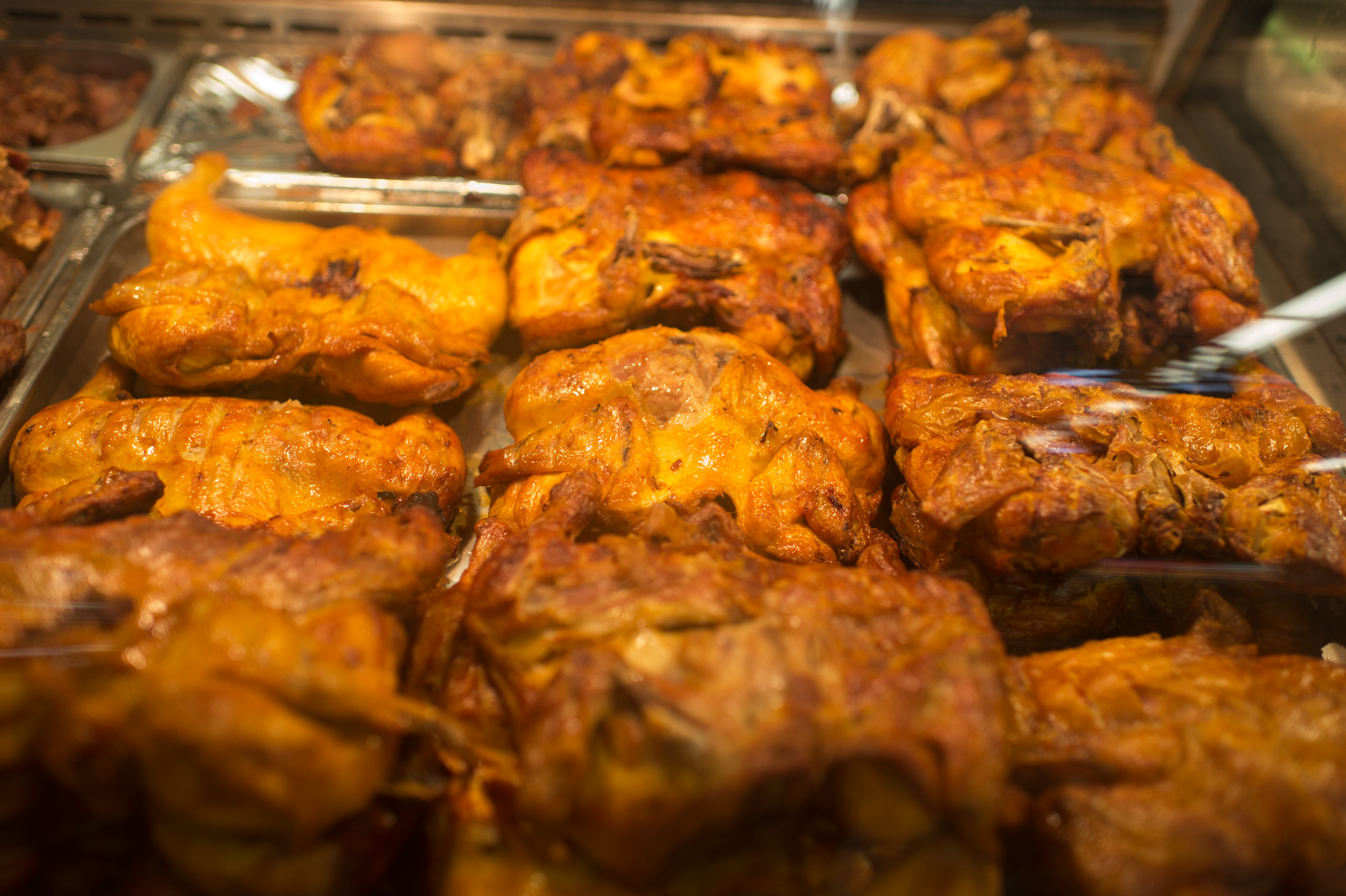 #10 International Market (Best Value Pollo Asado)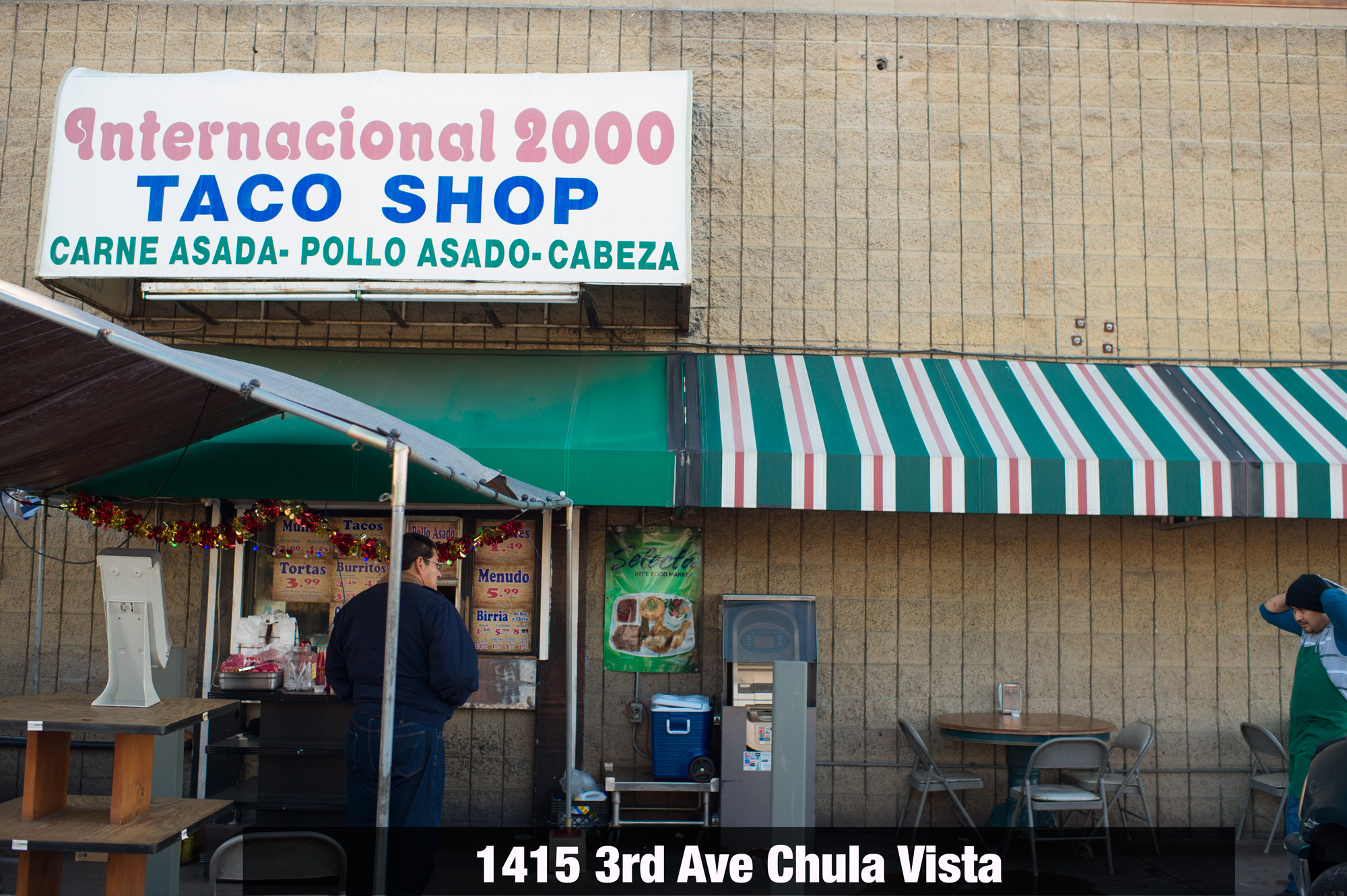 International Market has a small window on the side of the market where you can order some really great Pollo Asado.  The Pollo Asado is flame grilled and pretty tasty.
Best Value –  I am not sure if it was a mistake but I paid $10 for a full pollo asado, rice, beans, tortillas and a bunch of salsa.  Now that qualifies the Pollo Asado at International Market the best value that I came across hands down.
This wasn't the absolute best Pollo Asado in San Diego but it was by the far the best value and the chicken was pretty awesome.  You could really feed a family here pretty cheaply.  There is no real indoor seating so this is pretty much a takeout place only and all the food looked great.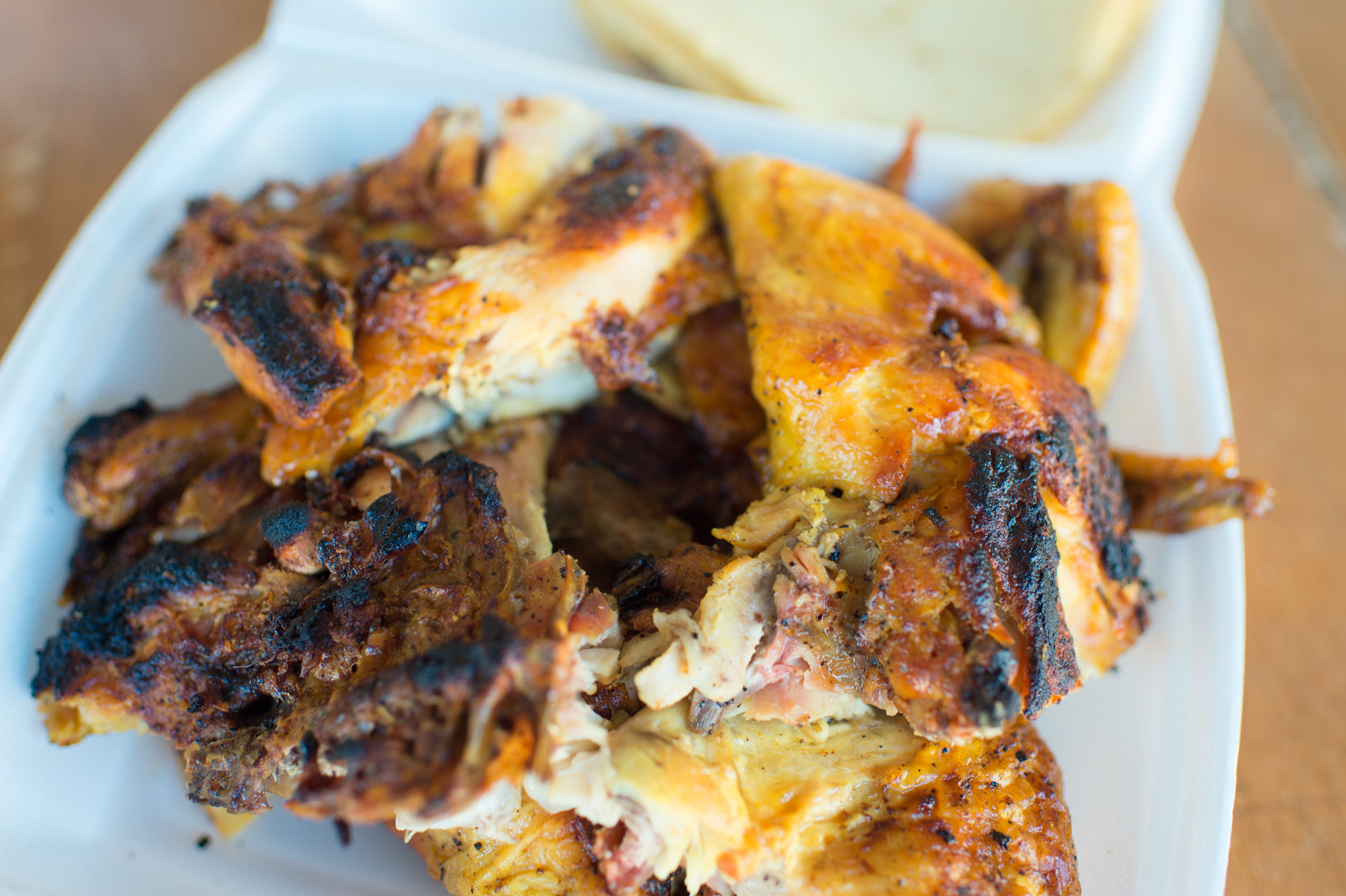 #11 – Ande Pollo National City on Highland  (Brand Spanking New)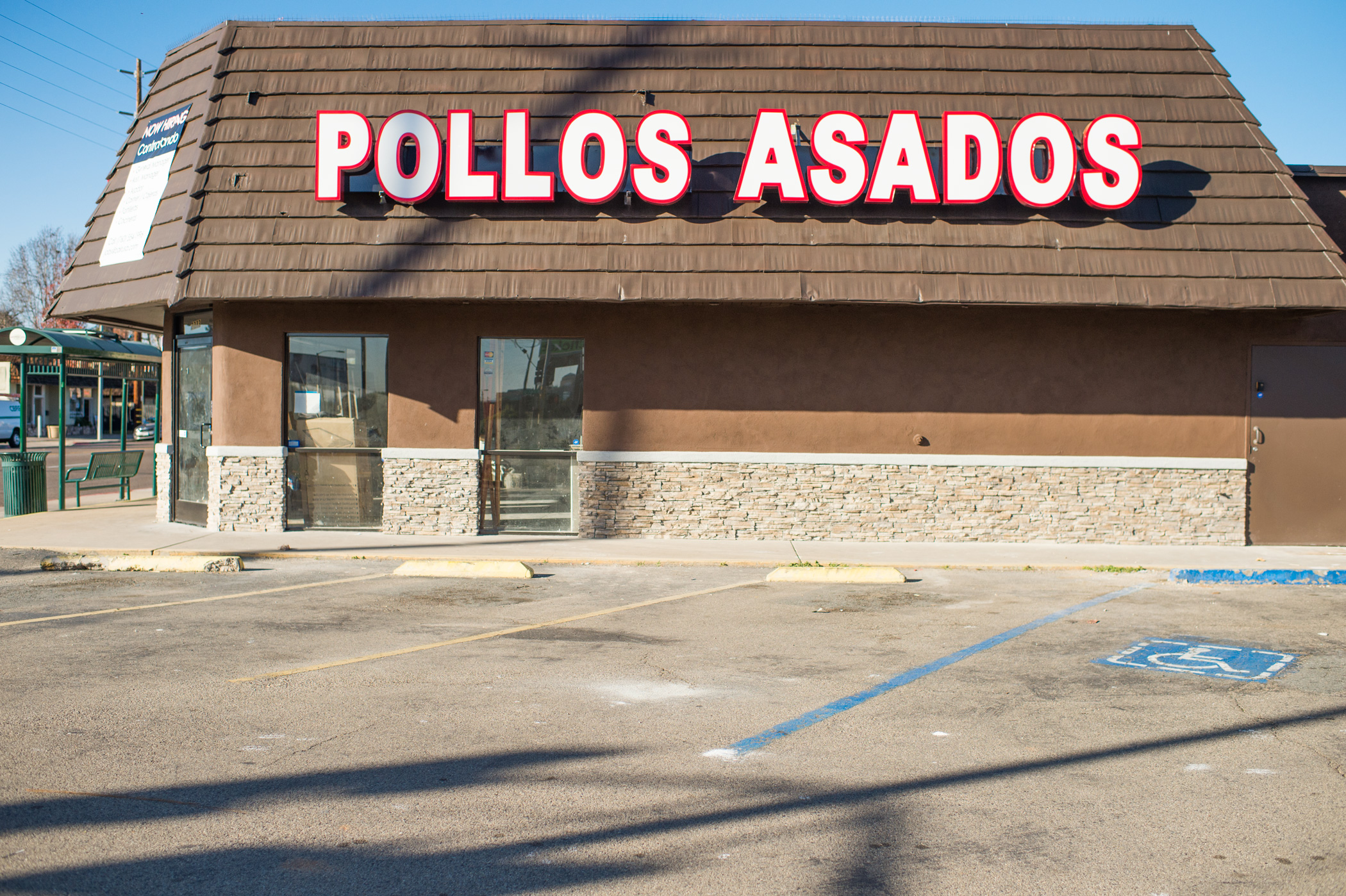 We were literally licking our chicken choppers when we passed by this place by chance last week.  What is it?  Well its a place that is under construction called "Pollos Asados" and has the huge sign outside to prove it.
When we peeked inside it looks like they are doing everything right here to deliver a top notch experience.  They are putting the huge grills right out front so customers can watch the chicken broil and they have a very nice contemporary feel to the place.
We have not had a chance to check this place out yet but the reviews on Yelp look very promising.  BBQ chicken on mesquite coals!  Yes Please!  You have got to check this place out.  We sure will this next week.
The Pollo Asado Map of San Diego
Here is a simple little map that you can use. This map ranks my top 10 favorite Pollo Asado Joints in San Diego and shows the area of the county they are in.
Basically all of these places are awesome and if you love chicken, you should try Pollo Asado – It is a great option for healthy Mexican food in San Diego.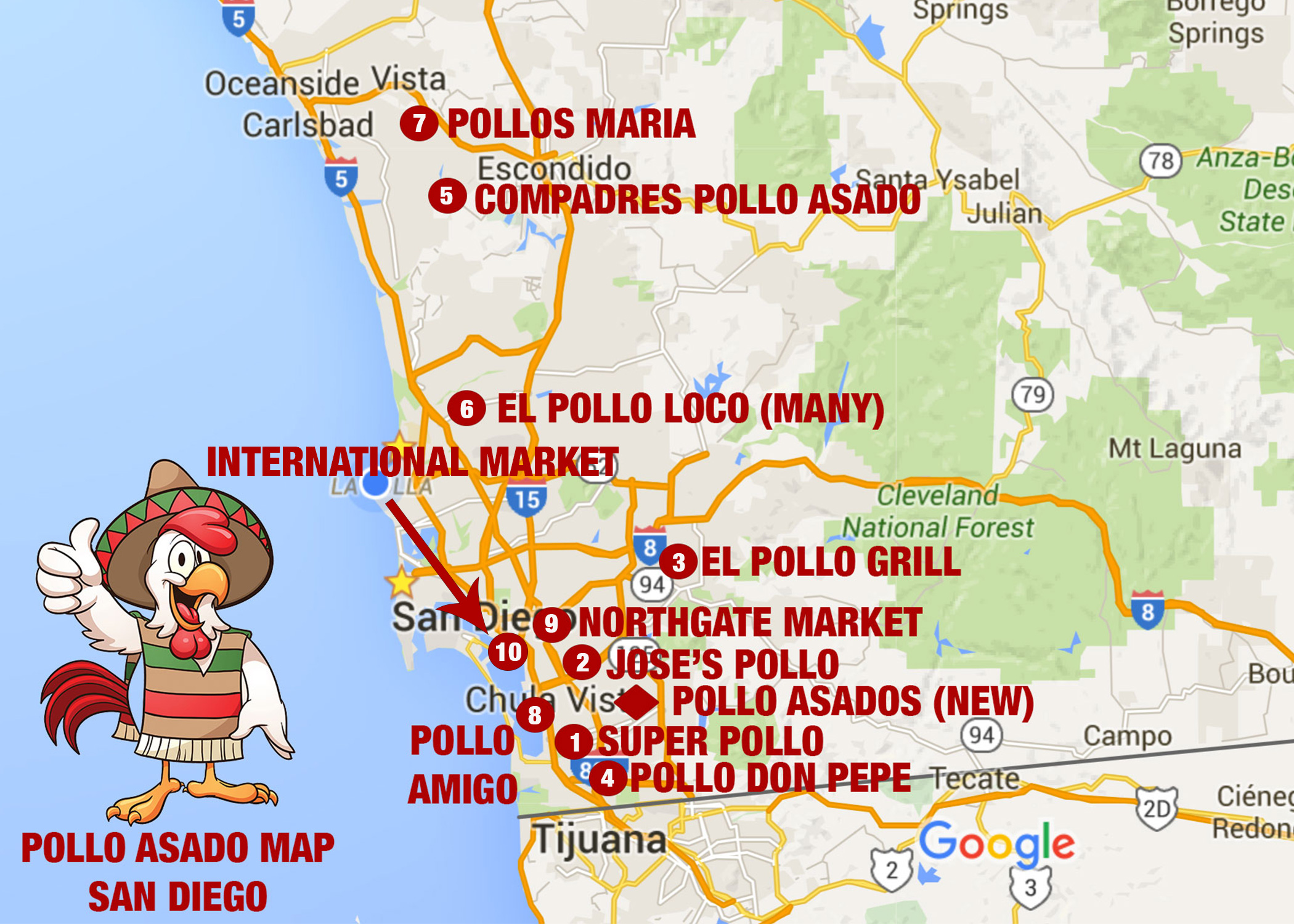 Did We Miss Anything?
Now we are not really professional food reviewers but we had a lot of fun touring San Diego eating chicken.  I hope we managed to find all the top spots but if we missed any, just let us know and we'll send the squad out to try more pollo asado.  We look forward to it. Thanks for reading and happy eating everyone!