Beautiful Joshua Tree National Park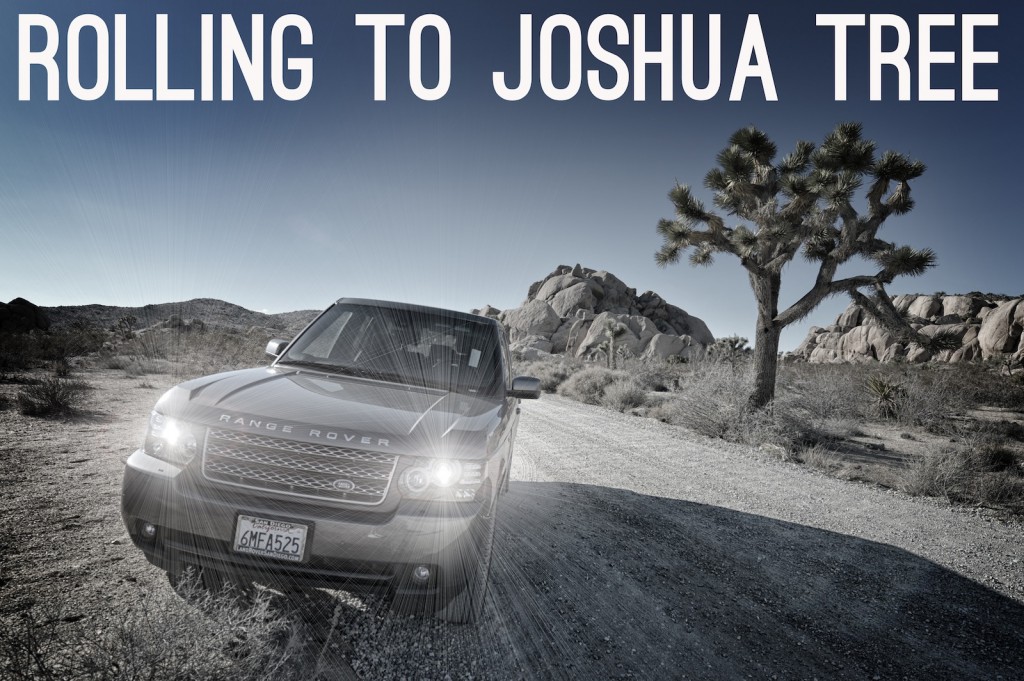 I live in San Diego and Joshua Tree National Park is less than 3 hours away.  I like it so much that I put it on my list of the Best Day Trips from San Diego.  You can check that list out here. Best RoadTrips from San Diego.   It's a fairly easy day trip where you can end up in one of the most mystical places on the earth.
What makes it So Special?
The first thing you notice when you are driving to Joshua Tree is that you start to drive up.  You're going from low desert into higher desert.  And when you reach a certain elevation, the famous trees that inspired Dr Seuss – The Yucca Brevifolia, or the Joshua Tree start to appear.  The climate here is hot in August (it was over 100 degrees) but in many places in Joshua Tree it seems like a serene oasis in the desert.  There is literally a forest of Joshua Trees that sit amidst  very cool rock formations.  Joshua Tree is out of this world.
The Lorax Tree's that inspired Dr Seuss.  They are quite appealing.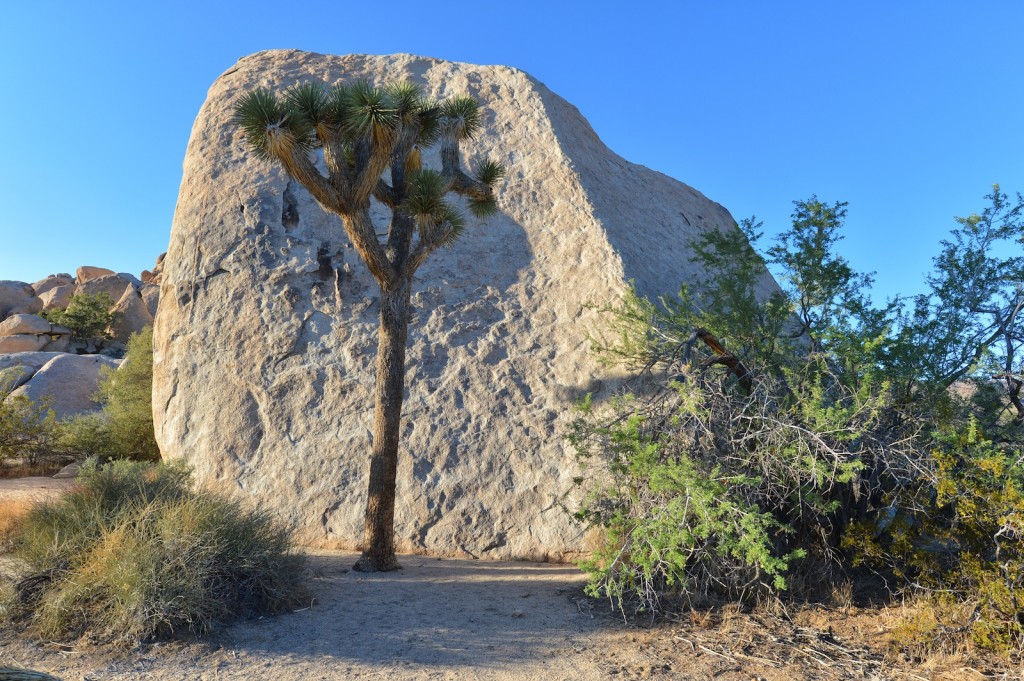 Cool and mysterious rock formations like Skull Rock are all over the landscape.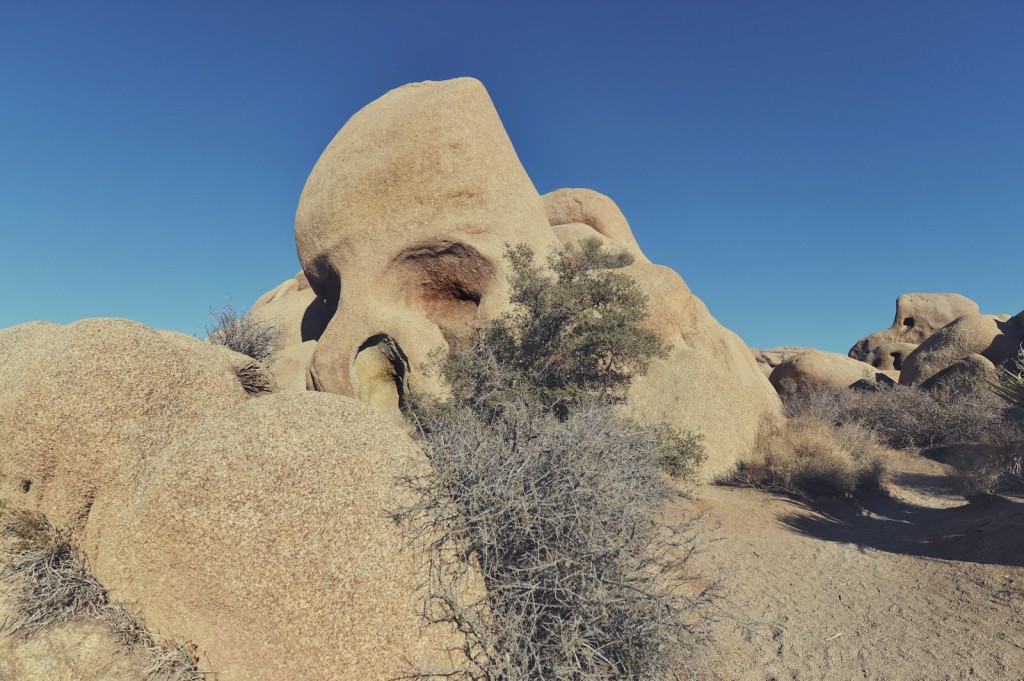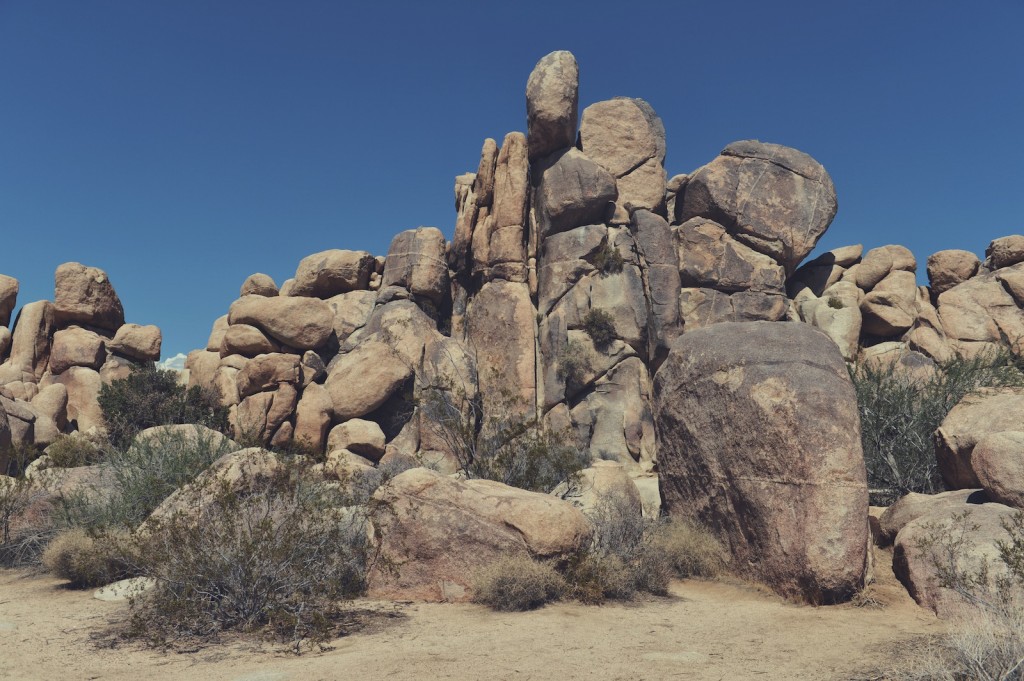 Because it is so unique.   There are literally a ton of different things that people do here.  Camping, Bird Watching, Hiking, Rock Climbing, Motorcycling, Astronomy, Photography, Movie Making, Geology.  I got a chance to do many of the smaller hikes.  The best locations are typically only about a mile from parking.
Everyone comes here and it is only about 100  miles from Los Angeles and just 45 minutes from Palm Springs.
Made Famous by U2
Back in the 80's, Joshua Tree was the go to cool place after U2 Shot the cover of their album Joshua Tree here.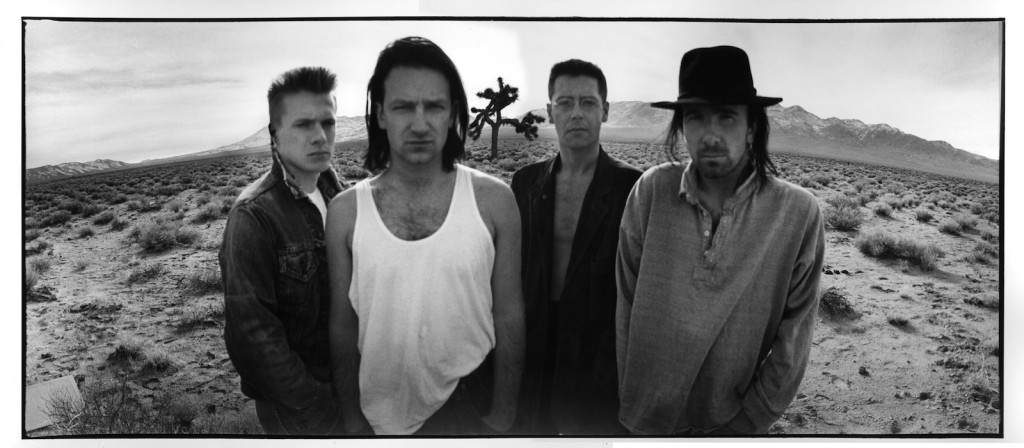 Mysterious Place
Joshua Tree is a mysterious place with a long history.  It was a place where miners and cattleman gathered due to the geology and the fact that there was water here in the middle of the Mojave Desert.  The miners were searching for Gold and the Cowboys were hiding their cattle in hidden valleys here.  In 1994, the location was elevated to a National Park Status and tourist from all over the world come to visit.  There are sightings of an old miner ghost out here. Apparently he haunts the place at night so you have to be careful.
There are miles and miles of roads like this.  Its a motorcyclist dream.  As long as you don't get caught speeding.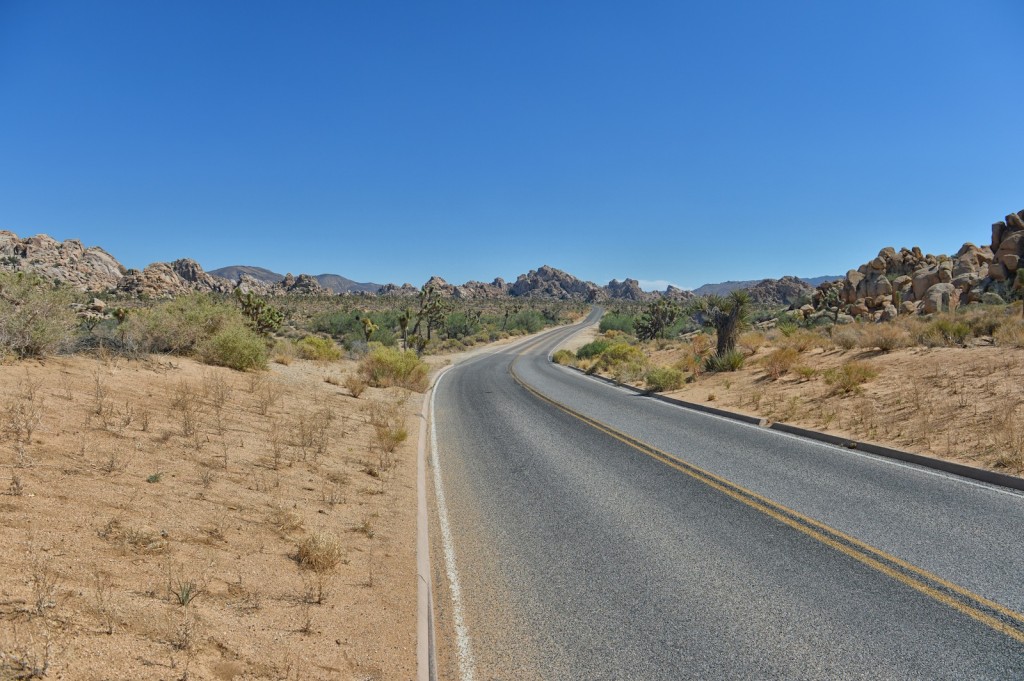 Beautiful Sunsets at Joshua Tree
I would have to say the best time to plan your trip to Joshua Tree (like any other desert location) is around sunset.  The colors and the contrast really kicks up and the place is truly out of this world. This is a place I will come to many times in my life if I am lucky.