San Diego is one of the most beautiful cities in the world and millions of visitors, business travelers and tourist come here each year to take in the warm weather and beautiful scenes of the city.  As a frequent traveler myself and one that really loves photography,  I have found that traveling to a city to take pictures can be difficult.  Being unfamiliar with a city, its really hard to know exactly where to go to find the best pictures.  Sure you can stop at the obvious tourist destinations and take pictures in front of buildings, museums and parks but isn't it great to know the hidden locations where photographers go to take those awesome pictures that really capture the beauty of a city? Since I live here in San Diego I thought I would put together something for travelers and photographers to help them take awesome pictures during their short time in San Diego.
I have spent the last year traveling around various areas and photographing some pretty spectacular places here in San Diego.  I chose the top 15 places that I would recommend photographing and provided maps, directions and sample photographs that I have taken at those places.  If your able to get to these places you should be able to get some stunning shots. If your looking to take day trips from San Diego to photograph cool locations, I put together a list of the best locations within 2 hours of San Diego that you can read here.  7 Best Photography Day Trips from San Diego.  You can always go to some of those places during your trip to San Diego.  Or if you want to check out my gallery of selected San Diego Photographs you can go here – San Diego Gallery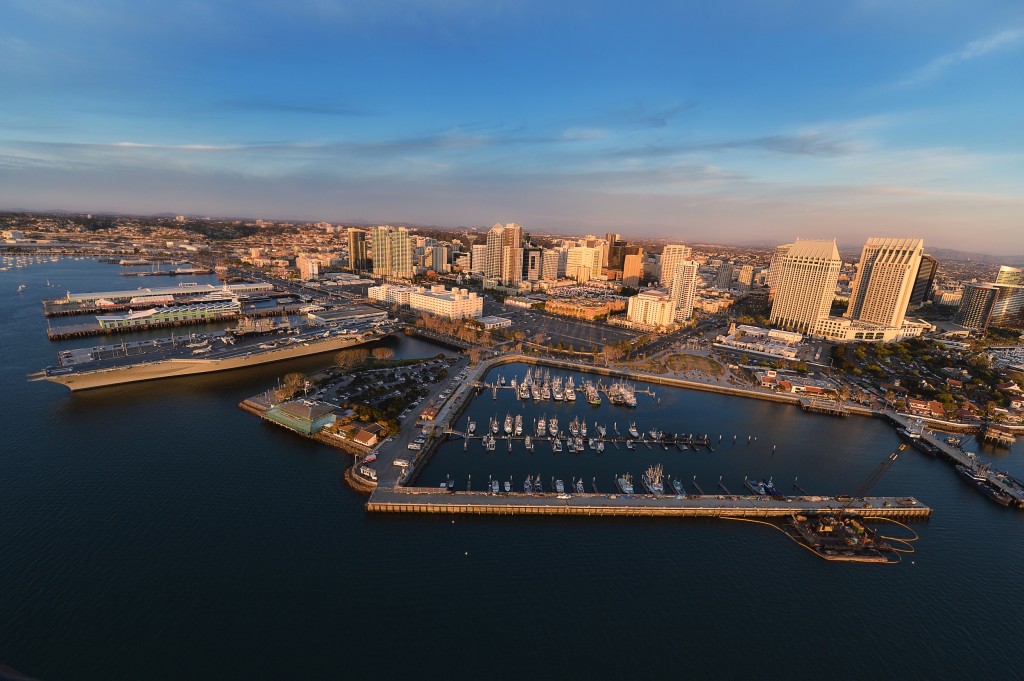 First, Some Tips for Photographing San Diego Sunset is glorious in San Diego, take advantage of it - San Diego is nestled on the Pacific Ocean and has unobstructed views of sunset's.  Because of this, San Diego is almost always best photographed within an hour and a half of sunset until about 10-15 minutes after sunset. You will notice that most of the places I recommend photographing, I recommend photographing around sunset.  The golden hour here in San Diego is spectacular and your pictures will be so much better if taken at that time. Give yourself 30 minutes to walk and setup for each location – If your going to be doing sunset shooting you want to give yourself 30 minutes to park, walk and setup at a location.  San Diego can be pretty hard to find parking so if your heading out from your hotel 1 hour before sunset to take picture you won't give yourself much time. Get a wide angle lens - If you don't have a wide angle lens, I recommend them for San Diego shots.  Most of the best San Diego pictures you see on the internet and on postcards were probably taken with wide angle lens. I prefer anything 24mm or less for wide angle shots. Use slow shutter speeds and a Tripod – While shooting at sunset and dusk you should consider setting your camera to manual mode, slowing down your shutter and using a Tripod.  You can pull in some great light from the sky or buildings and capture a great look. The maps might be a little small. To view the directions better, click on the image and it will enlarge so you can read or print it off.  All of these locations are easily found on Googlemaps so you can always use that as well.
#1 Scripps Pier La Jolla (Best Time of day Early Morning and Sunset) Google Map It My favorite spot in all of San Diego is Scripps Pier. Not only do you have the fantastic sunsets and the huge pier but there are loads of great shots to be taken of people and wildlife here.  When you look around everything is a shot and everything is bathed in a beautiful golden glow.  If you can get to Scripps on a day when the tide is low, the receding water just glistens on the sand and reflects everything like a mirror.  This is the absolute best place in San Diego to take pictures.  I have provided a map but I recommend parking at La Jolla Shores Beach and walking the half mile up the beach to just under the pier.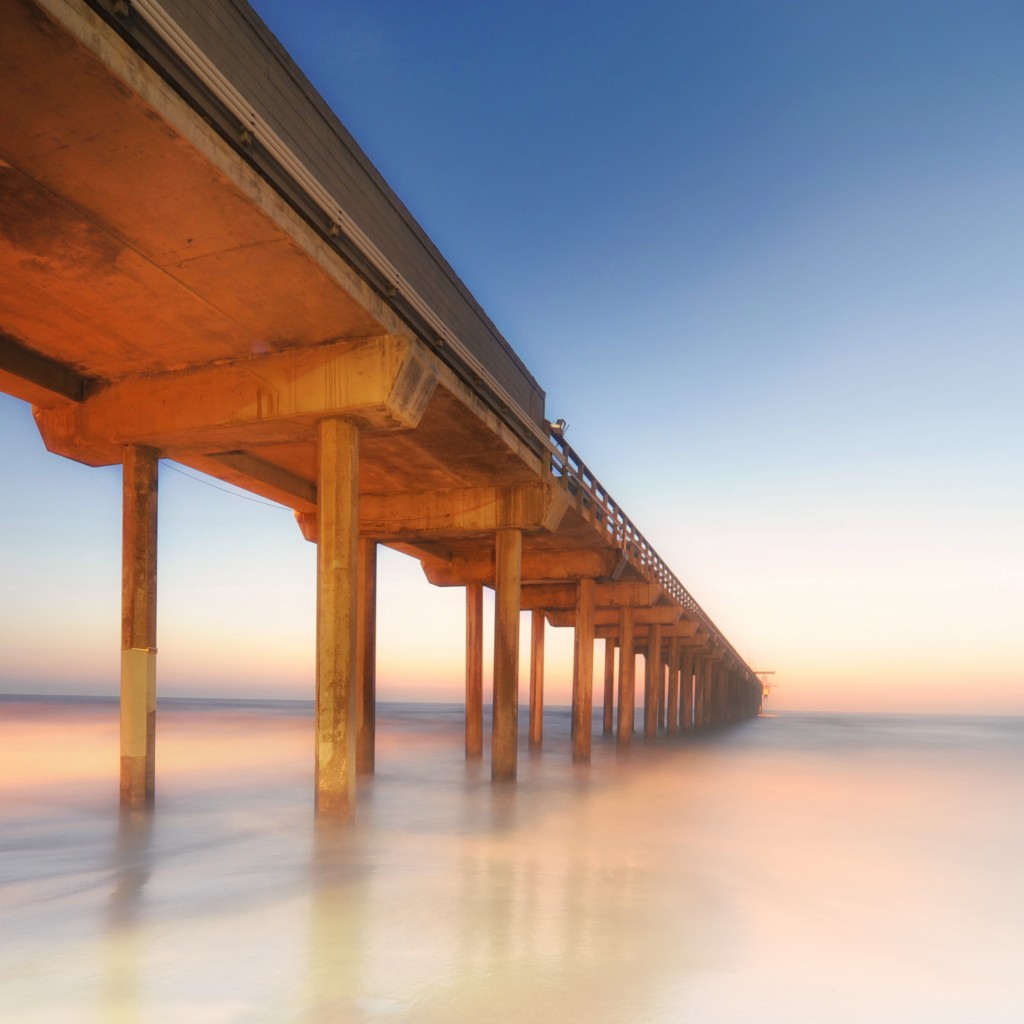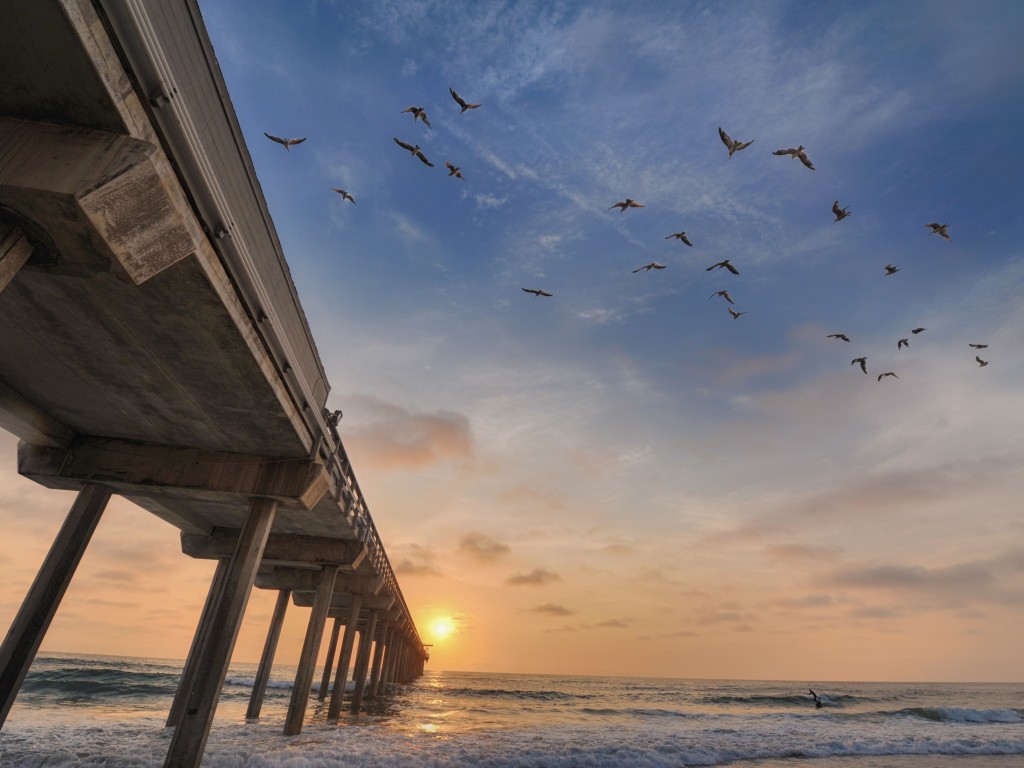 #2 Children's Pool La Jolla (Best Time of day- Sunset) Google Map It. The Children's Pool is one of the most beautiful but most controversial places in San Diego. Originally built by Ellen Scripps as a place where kids could learn to swim it was quickly over-run by seals when the water got too contaminated to swim years ago.  Now the battle rages on in courts to determine if the seals should stay or go.  Regardless of the politics this is a beautiful place to photograph seals, people or just the landscape.  If you get there on a day when the waves are big you can capture some pretty incredible photographs of the waves breaking over the breakwall or against the shore.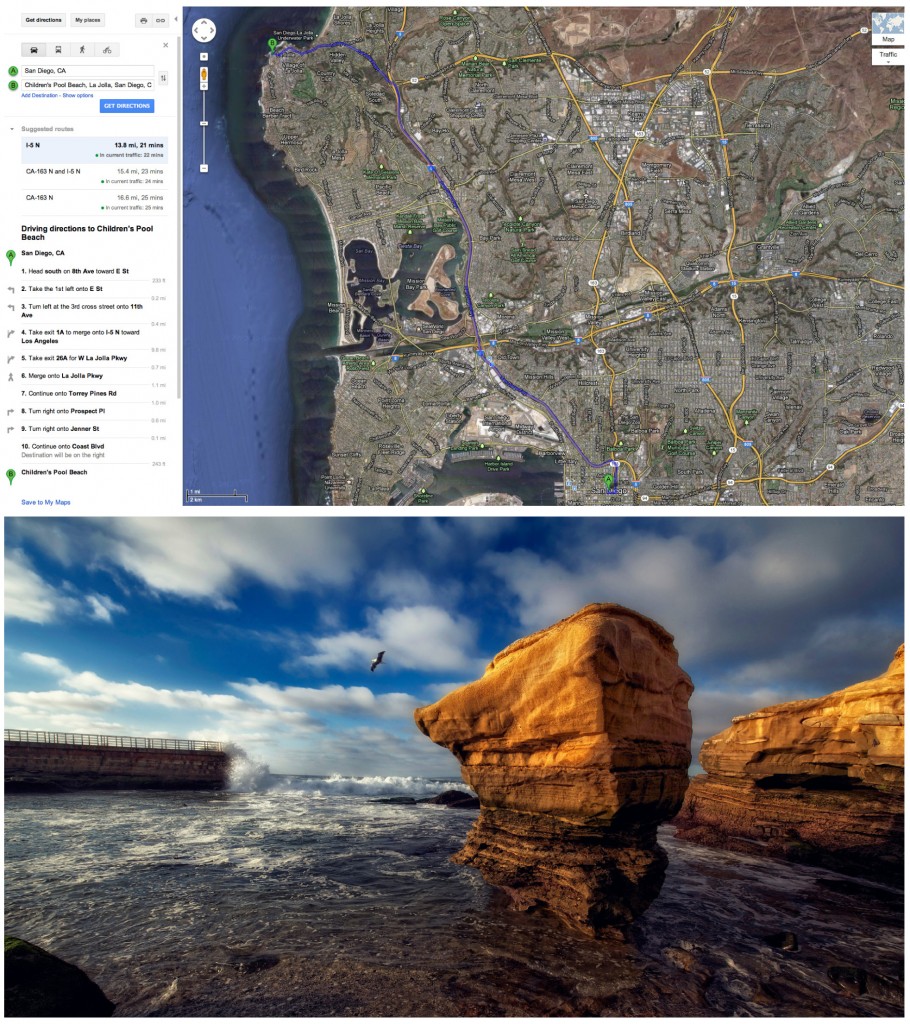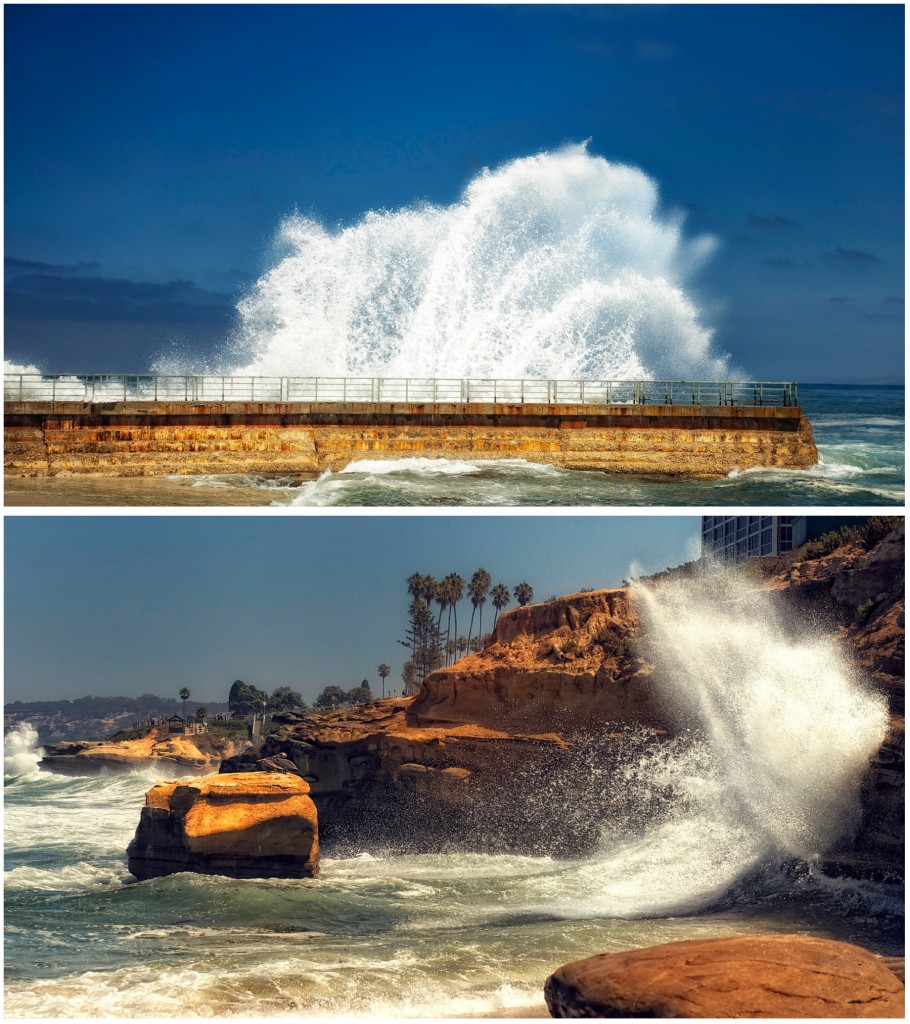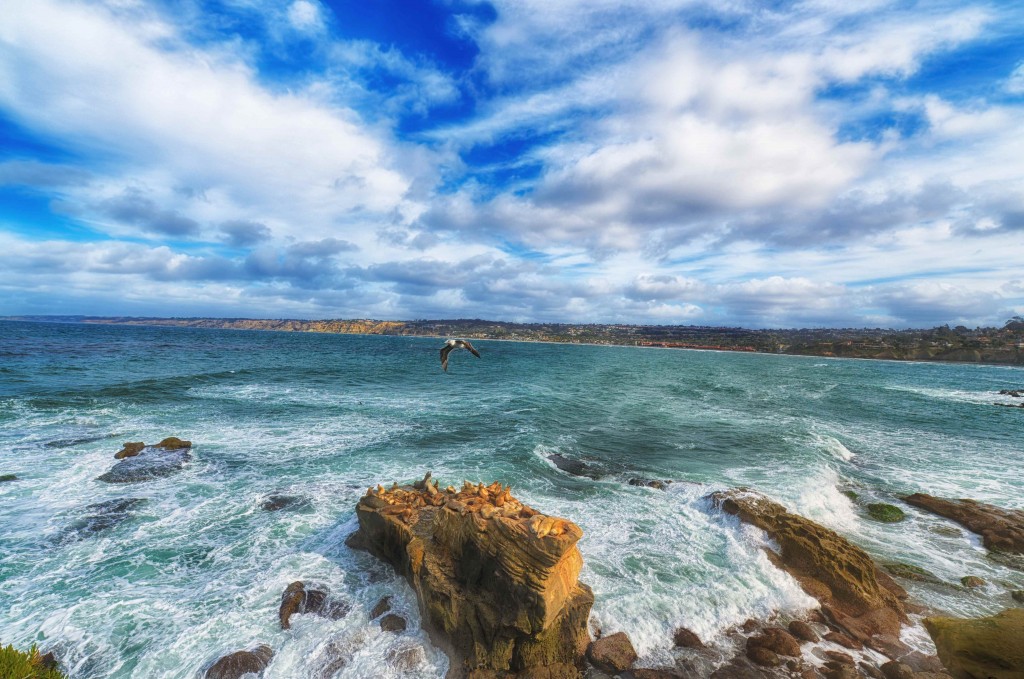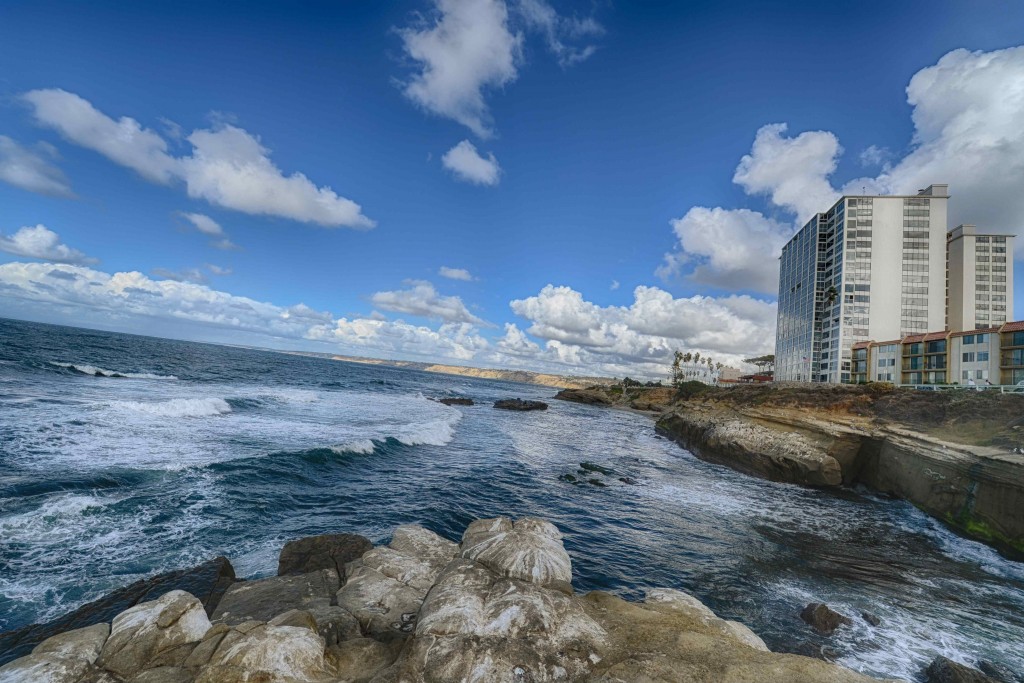 #3 Centennial Park Coronado (Best time of day- Sunset and Nighttime) Google Map It. This doesn't seem like one of the parks that you have heard about in San Diego but it happens to be the location where most the best San Diego Cityscape photographs are taken.  The park is located right on the bay and has panoramic views of the city of San Diego. You will need to park down the street at the public parking provided in the shopping center or on the street as this park does not have its own parking. For the best shots venture down to the beach located on the left hand side of the park and you can get unobstructed views of the entire city. This place is great for day or night shots.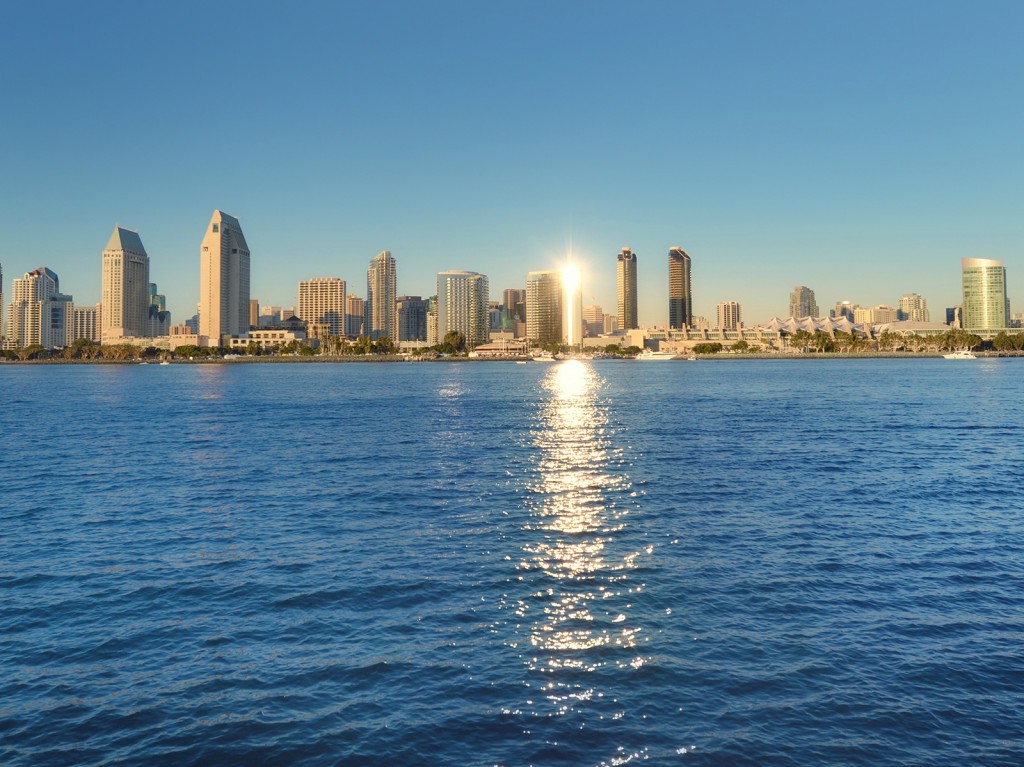 #4  Sunset Cliffs Ocean Beach (Best time of day – Sunset) Google Map It. Ocean Beach has one of the most underrated yet most beautiful coastlines in all of California.  If you want to catch some amazing sunsets and great photos head out south of the pier to a place called Sunset Cliffs Park. Park your car at one of the lots where the cliffs jut out further into the water and it gives you a perfect place to photograph the water and the coastline.  What makes this place excellent for sunset photos are the sandstone cliffs which turn golden in the sunset and look beautiful against the blue Pacific.  Be careful if you are walking close to the cliffs as they can crumble and send you are your gear to the rocks below.
#5 – Salk Institute of La Jolla (Best time of day – Anytime) Google Map it.
One of the most amazing architectural places in San Diego is the Salk Institute. It provides a photography opportunity in San Diego that is not your typical tourist destination.  The only parking for the Salk Institute is on the street since the lots are reserved for employees.  As a bonus, there is a gliding port next to the Salk Institute where you can take pictures of hand-gliders leaping off the cliffs and flying back and forth high above the coastline.  I like the Salk Institute because you can take some great pictures of amazing San Diego architecture.
#6 SeaPort Village San Diego (Best time of day – Night) Google Map it.
SeaPort Village is pretty much the #1 tourist destination in San Diego. You can buy any sort of San Diego T-Shirt, crazy hat or carnival type of food in this little tourist trap shopping mall. SeaPort Village however is a pretty cool place to capture night photos since it has lots of boats and structures that reflect against the calm and still waters of the bay.  Bring your camera and tripod and set up for some long exposure shots around SeaPort Village.  There is lots of parking in the lots there (which you need to pay for but it's pretty cheap).  I like to stroll down the bay and find interesting places to photograph there at night and it usually never disappoints.
#7 – Crosby Street Park San Diego (Best time of day – Night) Google Map It.
Crosby Street Park is a tiny little park that just happens to have a pier that extends way out into San Diego Bay which allows you to get some cool shots of the Coronado Bridge that most people may not have seen.  Along the pier there are tug boats and military ships in the yards being fixed so it can give you some pretty interesting pictures.  The park has lots of parking and this place is almost always deserted so  you will probably have it all to yourself.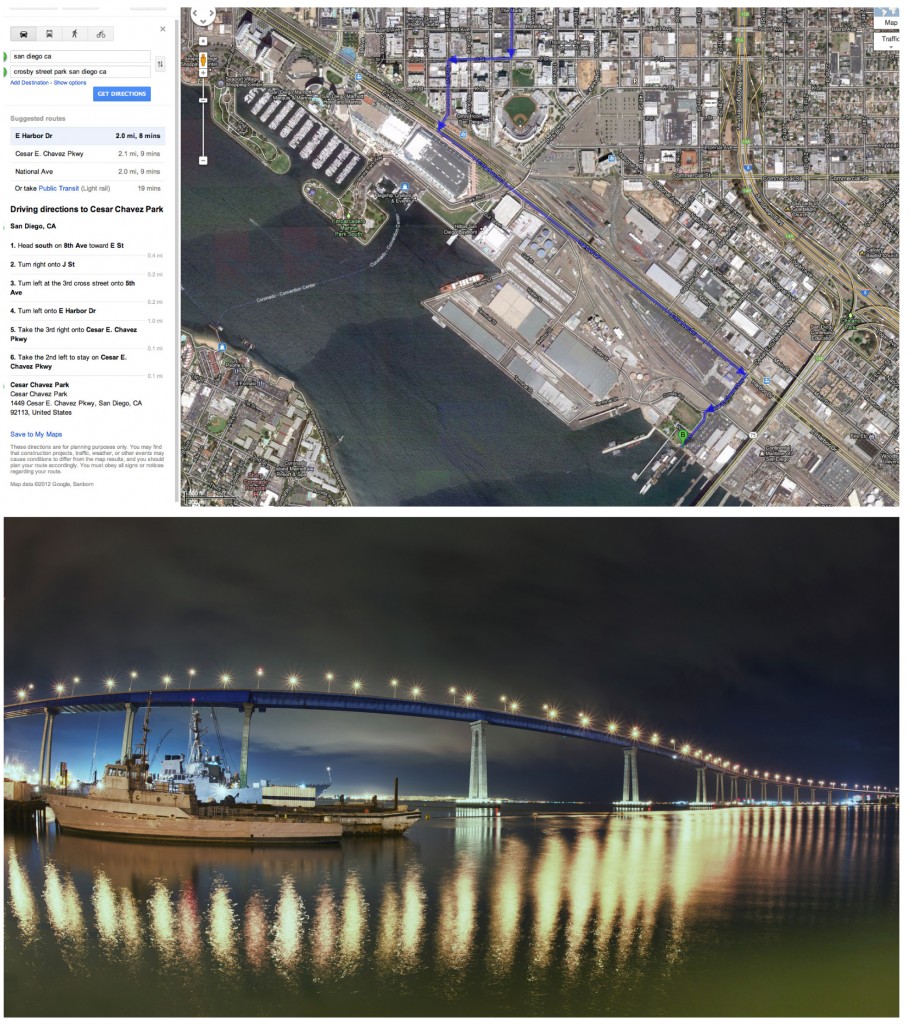 #8 Church of Latter Day Saints La Jolla (Best time of day early morning and sunset) Google Map It. The Church of Latter Day Saints in La Jolla is one of those iconic spots that you have probably seen in pictures of San Diego.  This church looks like something out of a Fairy Tale and it is bright white.  It is really one of the most beautiful churches that I have ever seen.  I have provided a map there because getting there is a little tricky since you have to go down a few roads. The best place to take pictures here is up at the church from the huge green lawns that sprawl around the front of the church.  You can also shoot the temple at night as it is very well lit up and provides some pretty dramatic pictures but I prefer the day shots.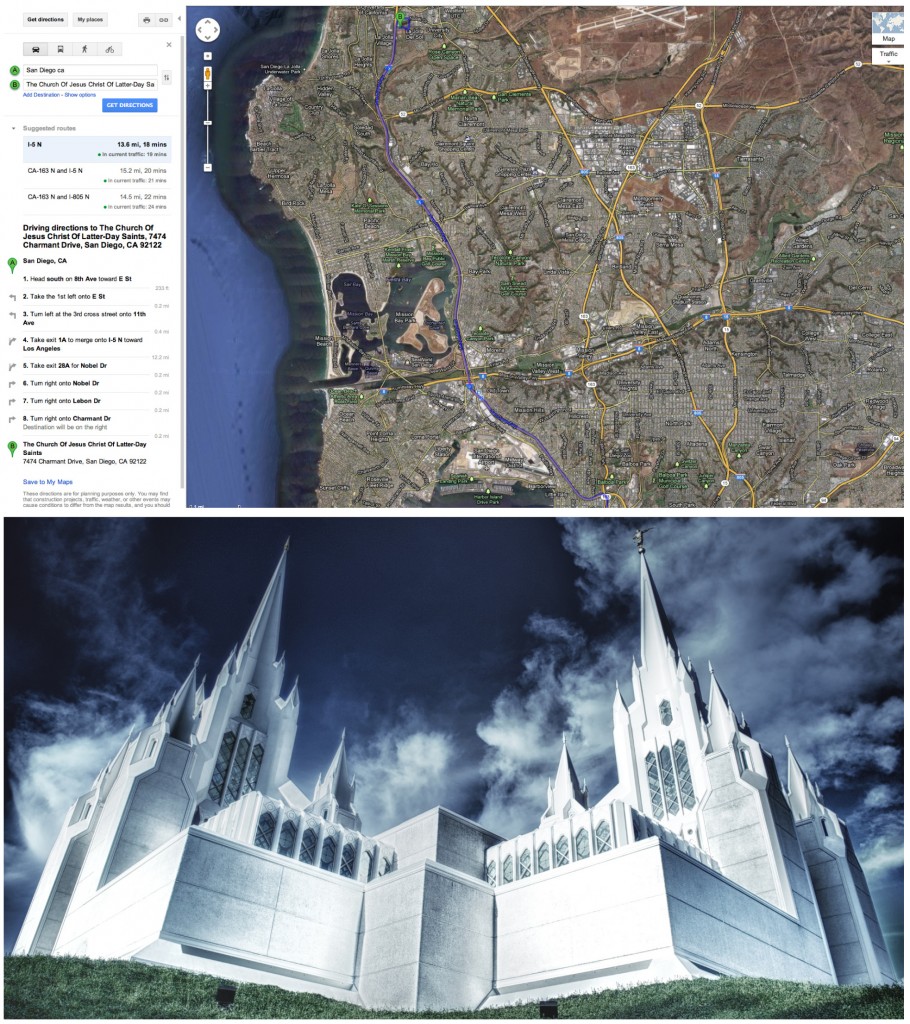 #9 – Santa Fe Train Depot Downtown San Diego (Best time of day – Nighttime) Google Map It. The Santa Fe Train Depot in San Diego is one of the oldest and most historic places in Downtown San Diego.  The old spanish style train depot was built in the 1920′s and it will take you back in time to when San Diego was just being incorporated.  The train station is the main Amtrak station for San Diego and it even has some historic old train cars outside that you can take pictures of.  You will need to park in the public lot located just west of the train station since street parking is limited.  The train station is best photographed at night as you can really capture the movement of the trains and trolleys moving by against the backdrop of the station itself. This truly is one of the gems of San Diego.
#10 – Star of India/San Diego Maritime Museum (Best time of day – Sunset and Nighttime) Google Map It.
The Star of India is an old merchant ship that was in operations primarily around the turn of the century. This ship looks like something out of Pirates of the Caribbean and you can even board the ship and take lots of great pictures on it.  When you buy tickets you get access to 4-5 other vessels including a russian submarine. There are a lot of great photos you can take in this place and it's also a very interesting place to go and visit and just browse what life would have been like on these old time ships and submarines. When you head out to the pier to go to the Russian submarine, look behind you and you can capture some great views and pictures of the city as well.  While you are there stroll down the harbor to catch lots of nice photos including pictures of an out of commission aircraft carrier – The Midway.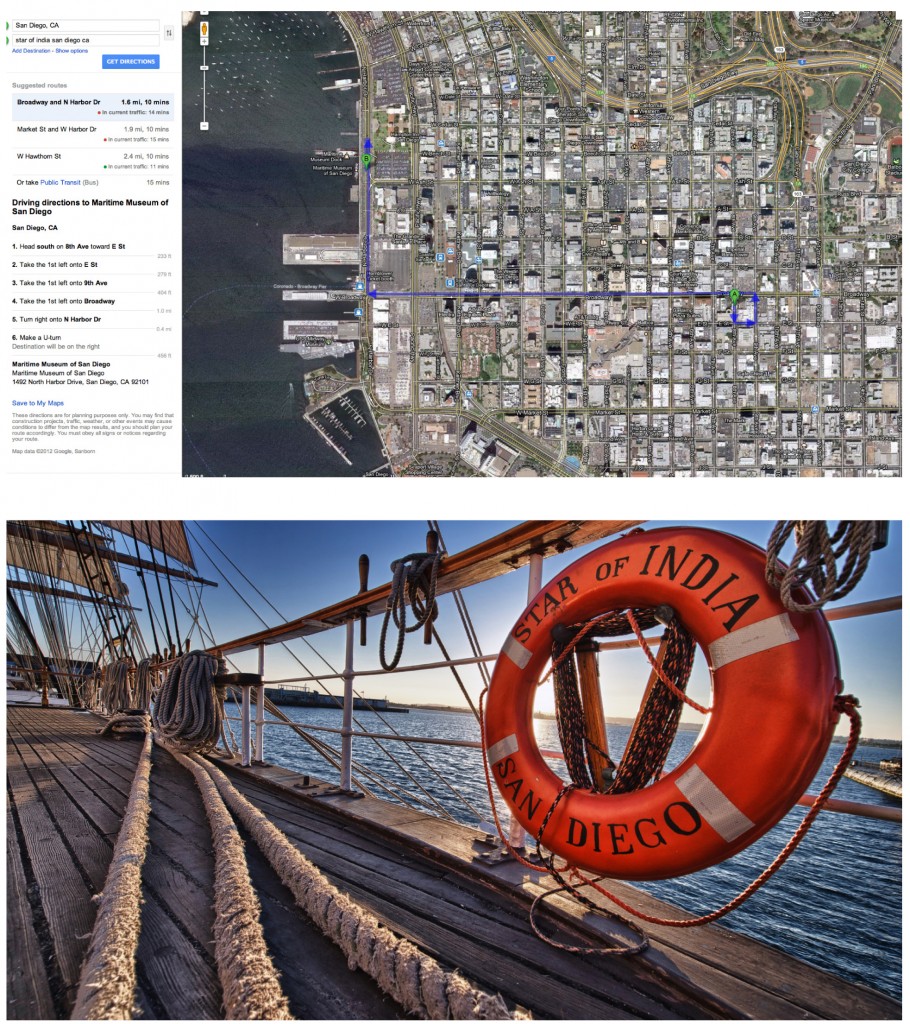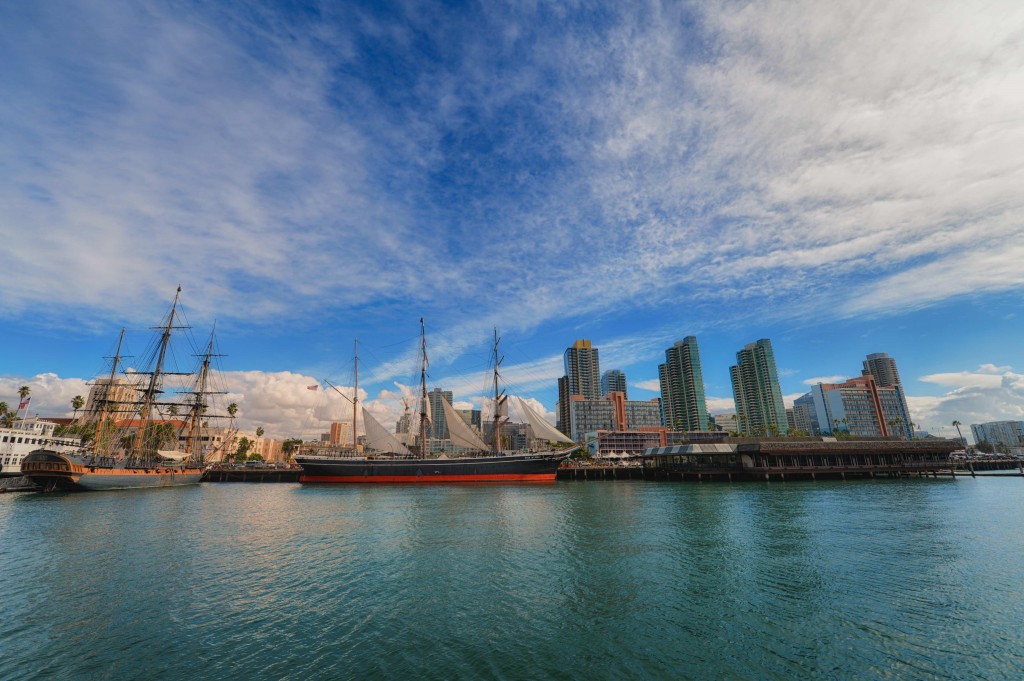 #11 – WindanSea Beach La Jolla (Best time of day – Sunset) Google Map It. WindanSea Beach is one of the most famous surfing beaches in the world. This place was featured in the surfing documentary, The Endless Summer, and the old palm thatched surf hut is still maintained by locals that make sure the palm fronds are replaced when they blow away.  This place is a great place to watch surfers off the coast catch some of the most perfectly shaped waves that you will ever see. This place is very popular with wedding and family photographers so expect that at sunset you will see lots of photographers with flashes taking engagement photos or photos of families. This is great place to take sunset pictures of people.  To do it make sure that you take the photos as close to the sun setting as possible or even slightly after the sun has set.  Place the subject to block any sun and use your flash to light up there face since the background can easily wash them out.  When you use a flash you can capture some amazing portaits since you will capture the brilliantly colored sky and clouds and the person in front.  WindanSea is a must photograph location in San Diego.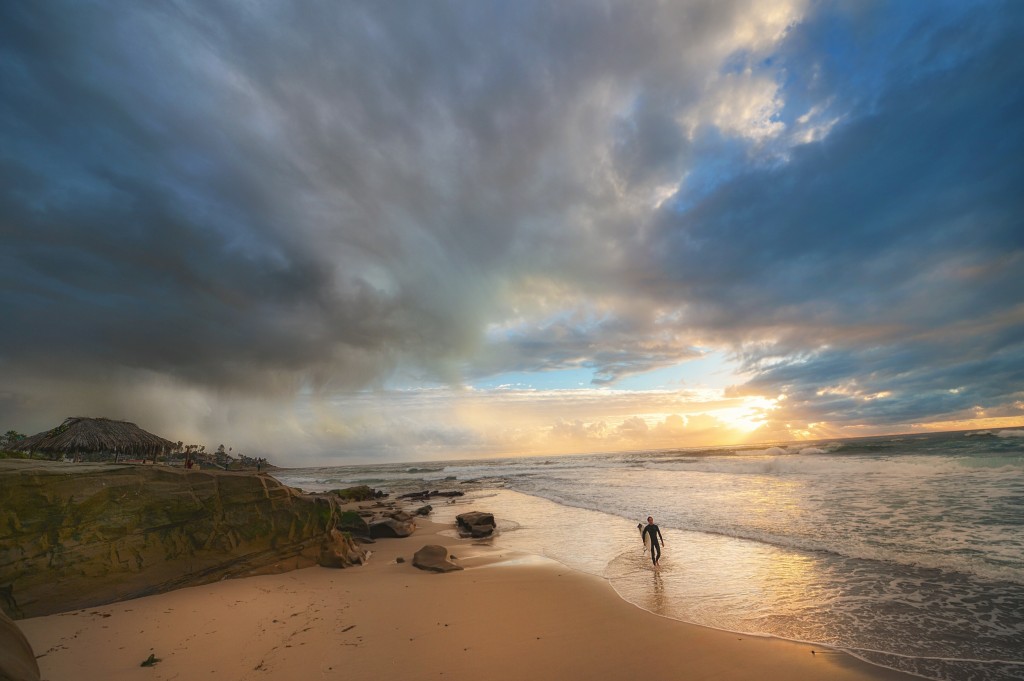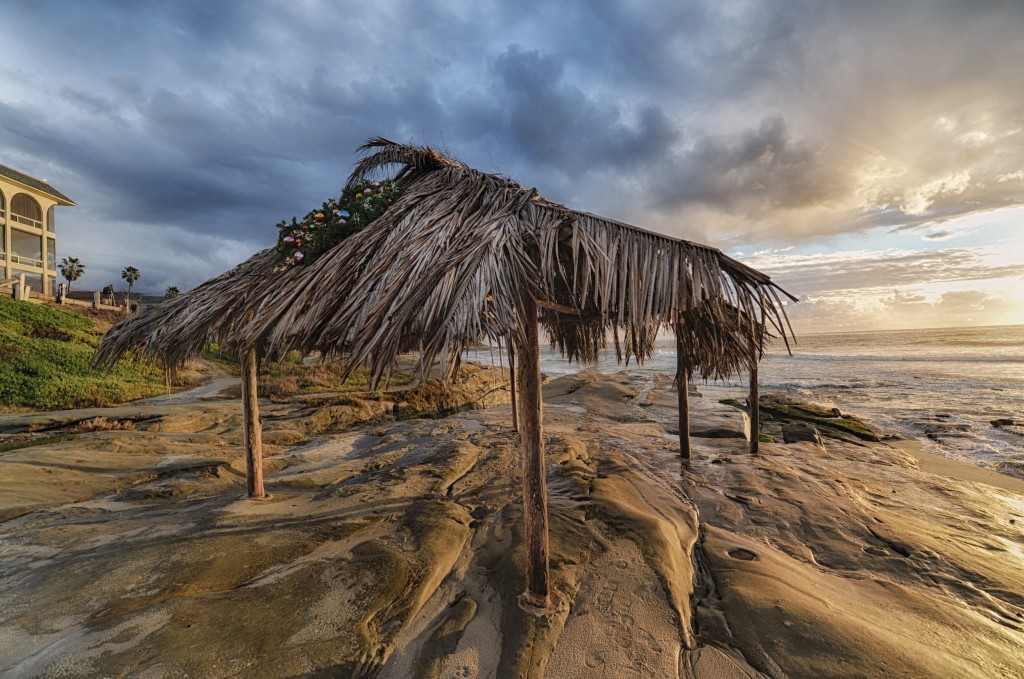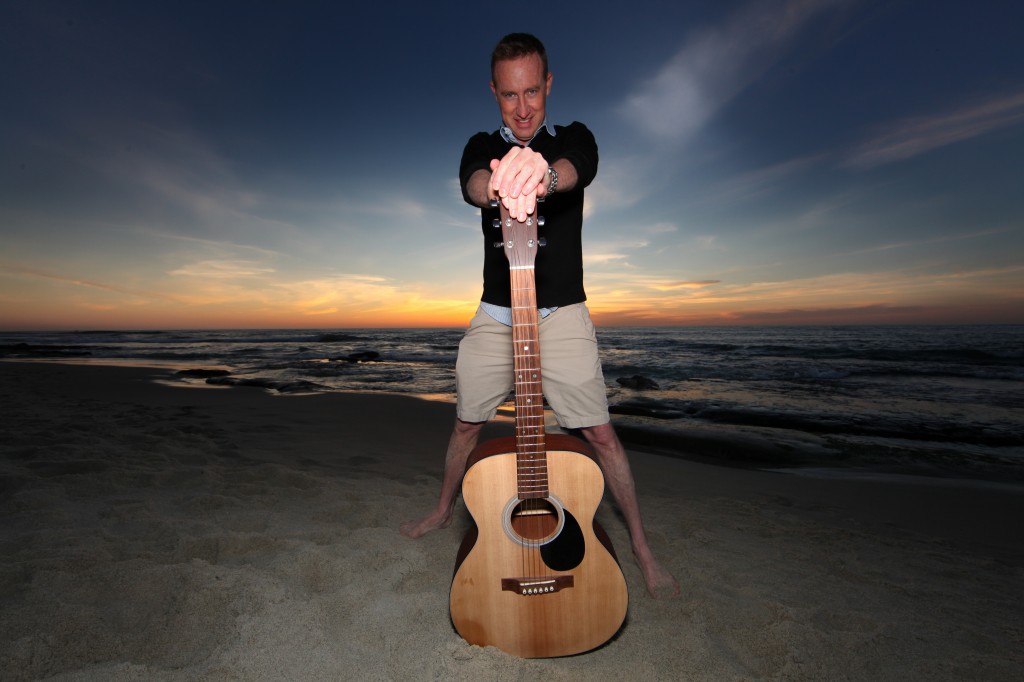 #12 – Balboa Park San Diego (Best time of day – Sunset and Night) Google Map It. Balboa Park is the largest urban park in the United States and it was built for the Worlds Fair. The buildings here still stand and it is home to one of the best zoos in the world too – The San Diego Zoo.  This is another location that is a favorite among photographers shooting engagement photos.   The old buildings provide the perfect backdrop to that timeless old spanish colonial feel.  There are so many great places to photograph here including some reflection pools where you can take really good night time photos.  There is plenty of parking around the park and if you have time you can check out the San Diego Historical Society and browse vintage photos of the various areas of San Diego. There are hundreds and thousands of photographs in books and you can even buy prints of the old photos. I have about 10  photos in my house which I had printed in poster size and then later framed.  You can get pictures of old time portuguese fisherman and surfers from the 1920′s.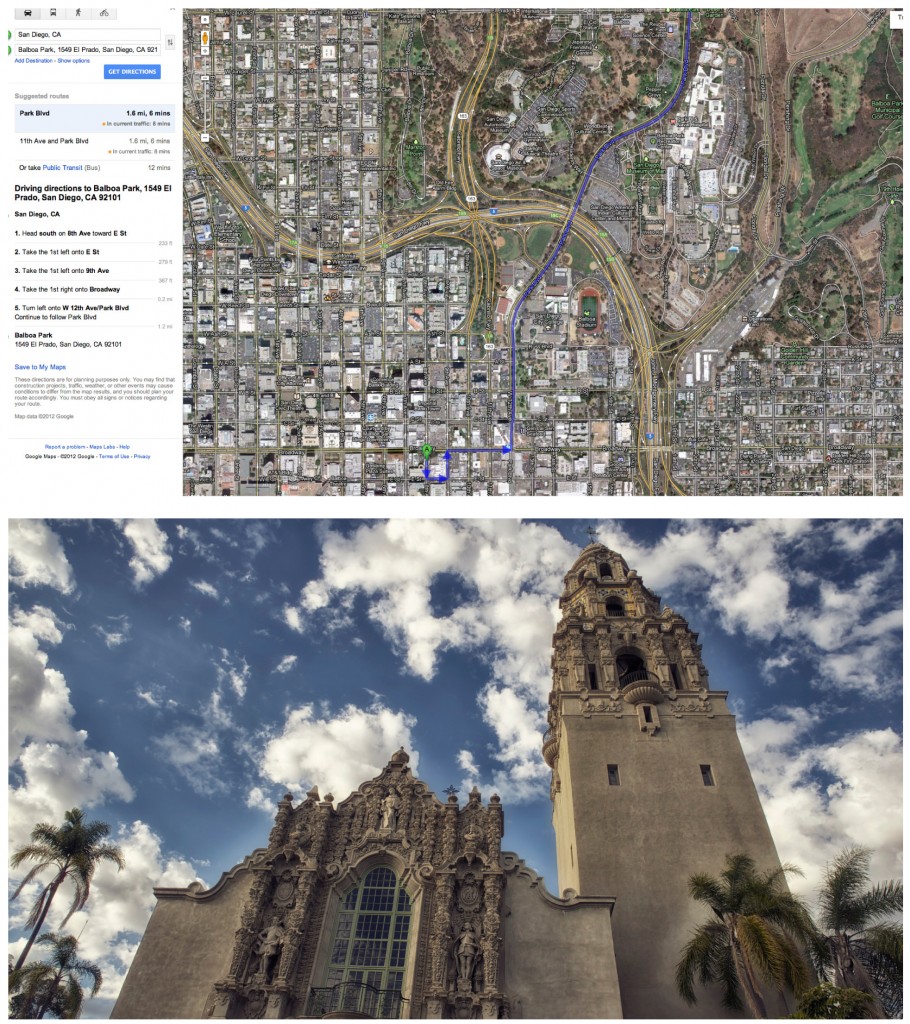 #13 – Chicano Park Logan Heights San Diego (Best time of day – Anytime) Google Map It.
Chicano Park is not your typical tourist destination but it is home to some rich Latino history in San Diego.  The park is located underneath the Coronado Bay Bridge and it has some of the most beautiful murals and art that are painted on the pillars and sides of the freeway.  The murals are constantly being changed by local artist and they tell some amazing stories.  This place is great as a backdrop for portraits but also to just photograph the fantastic art and murals.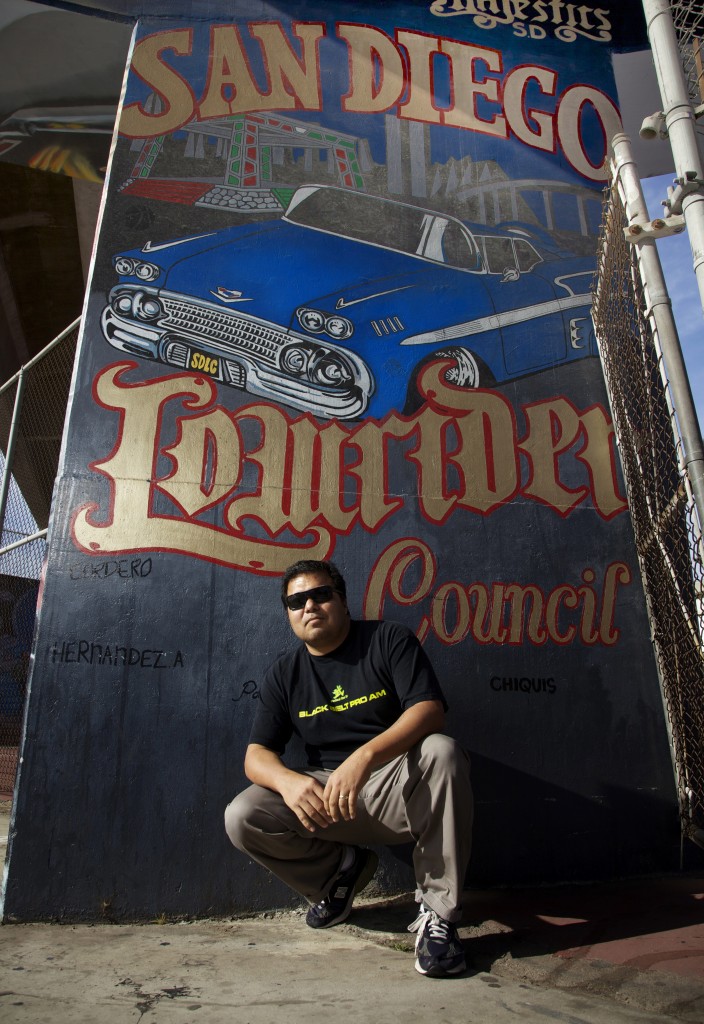 #14 – Mission Beach Jetty (Best time of day – Sunset) Google Map It.
Mission Beach Jetty is a large rock formation that provides safe passage for boats and ships out of Mission Bay.  At the foot of the Jetty on the Mission Beach side you can capture some great sunset photos. Since there are alot of surfers and windsurfers at this location its a great place to capture those San Diego moments.  You can also try to capture the sun peeking through the eye of needle which is pictured below.  This is  a great sunset location for photographs.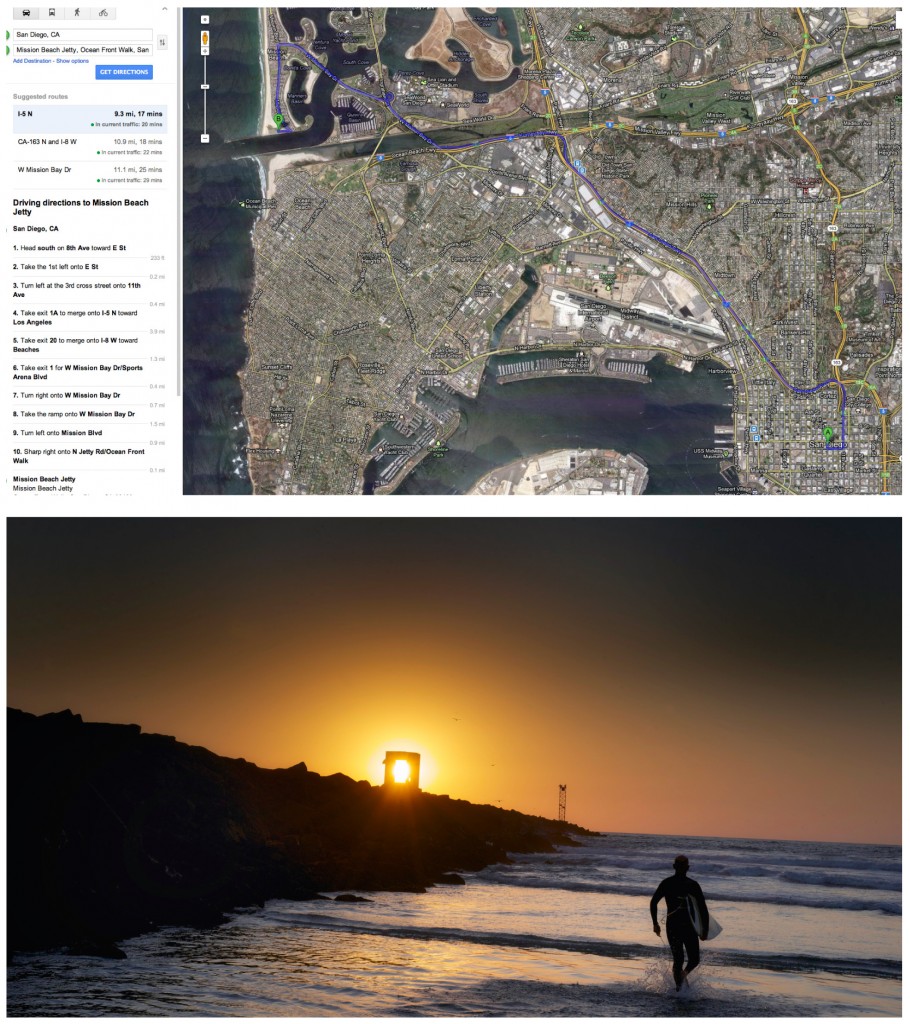 #15 – Laurel Street Parking Garage San Diego (Best time of day – anytime) Google Map It.
The top deck of the Laurel Street Parking Garage has one of the most amazing views of large planes landing at San Diego International Airport. The parking structure is the very last building on the approach path before the big planes touch down just a couple of hundred feet away.  The planes pass so close that the mist off the engines will seemingly trickle down right on top of you.  You get an extraordinary perspective on the landing planes.  The only catch is that the parking structure does not allow photos on the roof so if you are going up there for that purpose they probably wont like that.  There is a sign as you enter that says it. So you either need to be parking there or going on a trip.  In any case if you find that you can't get up there than the surrounding area is still a great place to capture pictures of planes coming in very close.  San Diego airport is one of the only major airports in the US that are actually located right smack in the middle of the city.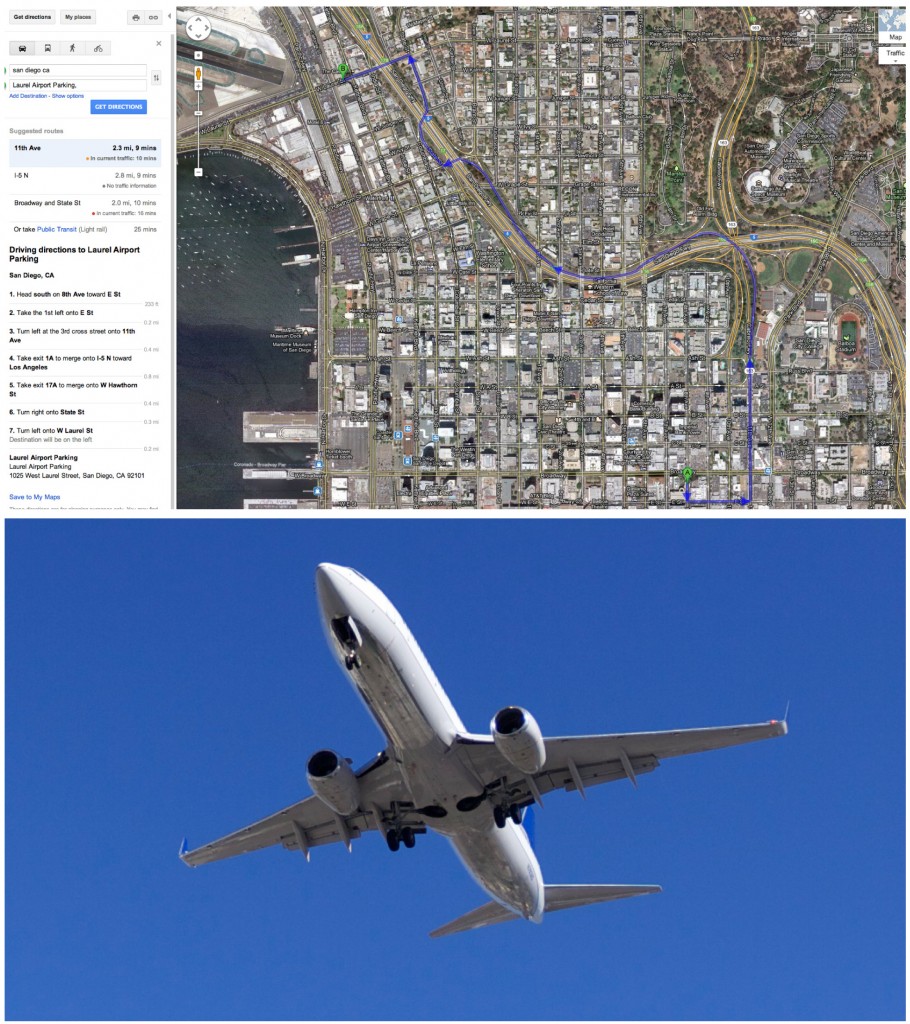 San Diego has lots of other great places to photograph
Now these are not the only places to photograph in San Diego but they are definitely at the top of my list.  Other places that are worth mentioning include; The Point Loma Lighthouse, The Cross in La Jolla, Del Mar Race Track, The Gas Lamp District and Petco Park.  I have been to and photographed each of those places and they are definitely great areas.
Petco Park in Downtown is best photographed from the Hilton Skyway Bridge or the Hilton Parking Lot Google Map it.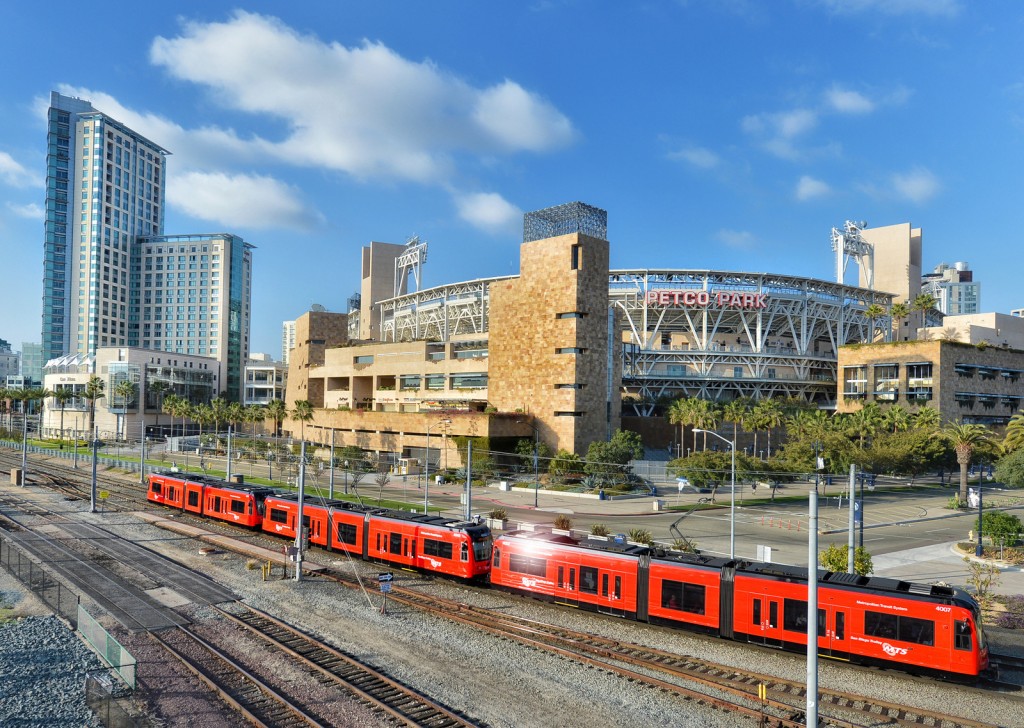 The Dr Seuss Tree in La Jolla can be viewed in the park across from the La Jolla Cove Suites. If you can get on the roof of the hotel you can get some great panoramas too.  Google Map It.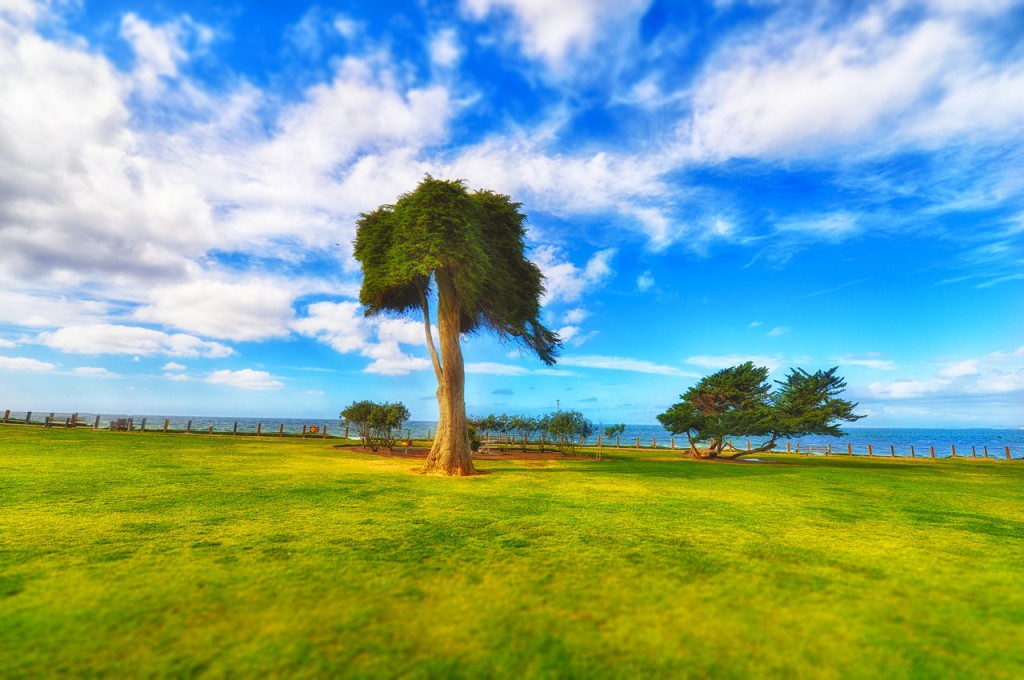 North Beach (also called Dog Beach)  in Del Mar as some amazing cliffs and beach to photograph.  Google Map It.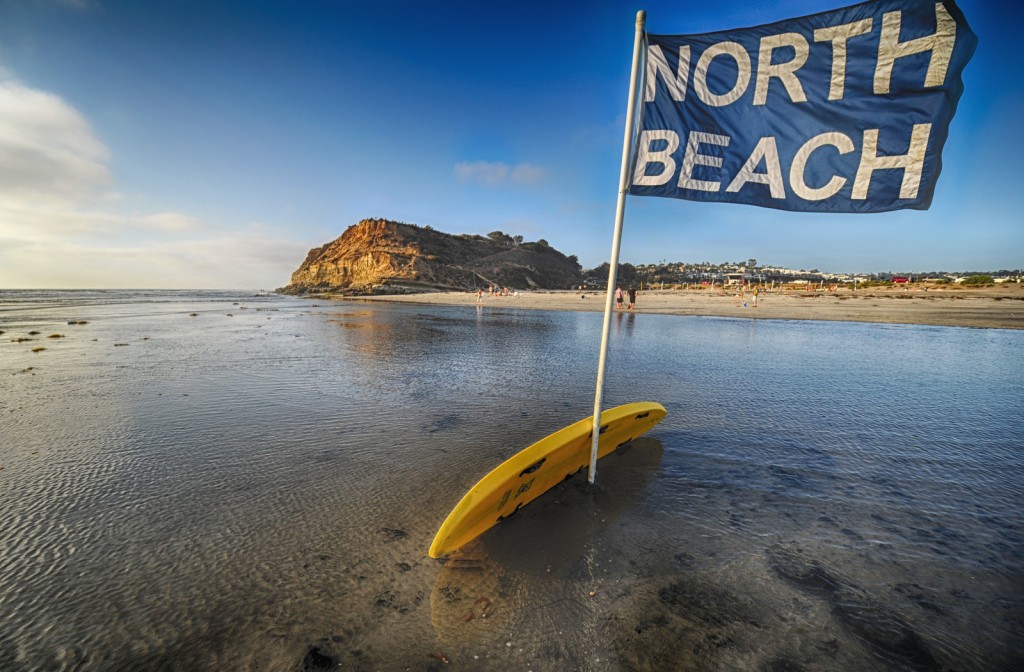 San Diego Skyline from Point Loma.  This is a hidden place not many people know about.  Google Map It.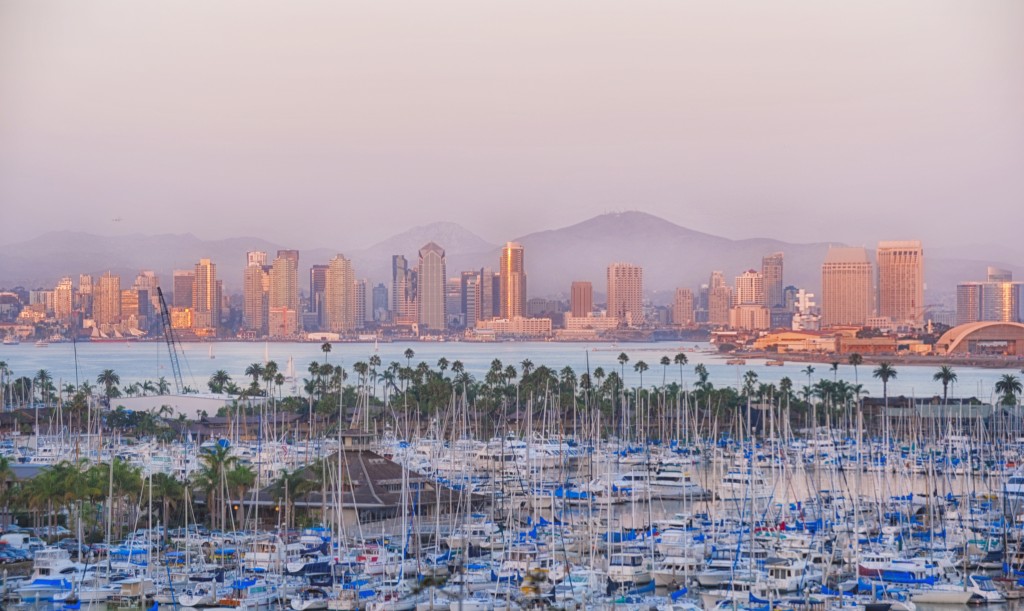 Thanks for checking out FrankieFoto. Good luck shooting and have a great time in San Diego.  Send me an email at [email protected] if you have any questions.