Goodbye Earth, Hello Portland
Portland is a great, if not extremely quirky city.  When you spend a couple of days in Portland (Downtown) you realize a few things: a) everyone seems to ride bikes, b) everyone is asking you for change and c) there is a Starbucks literally on every corner.  This is a coffee culture in Portland and we could not count the number of Starbucks that we saw while walking around the city.
The morning started off quite cold (probably less than 5o degrees as a heavy cloud bank seemed to hang over the city.  By the afternoon however, the clouds had lifted and it was sunny and over 75 degrees.  We left the hotel in jackets and by the afternoon we were in T-Shirts.  We spent the morning and afternoon cruising around downtown trying out the awesome food in many of the food trucks that are stationed in sites around the city.  Portland is unusual since they gather all their food trucks and put them in parking lots throughout the city.  I think that Portland must have the most food trucks per-capita of any major city in the US.
We spent the early afternoon in one of the most beautiful Japanese Gardens I have ever seen and that includes in my travels to Japan.  The Portland Japanese Garden is a must see and it is the most authentic Japanese style garden in the US (maybe the world – outside of Japan.)
We spent the late afternoon and early evening making the long, long, long drive from Portland down to the beautiful coast of Oregon – Coos Bay.  The trip was pretty incredible and we passed through very remote towns including 1 ghost town that was quite scary.  We even saw Elk that were wandering around a reserve.  It was quite a remarkable and beautiful drive.  Tomorrow we will make our way down the Oregon coastline and end up somewhere in California.  Where we go remains to be seen but we will be somewhere by this time tomorrow.
Wake up and you're in Portland.  Rinnie stops off at Starbucks to get a Chocolate Smoothie – that is what she calls it but it is officially called a Frapacino.
Tu holds up a picture taken the day before in Seattle.  Trying to plan out the day and reviewing what we did the day prior over morning coffee at Starbucks.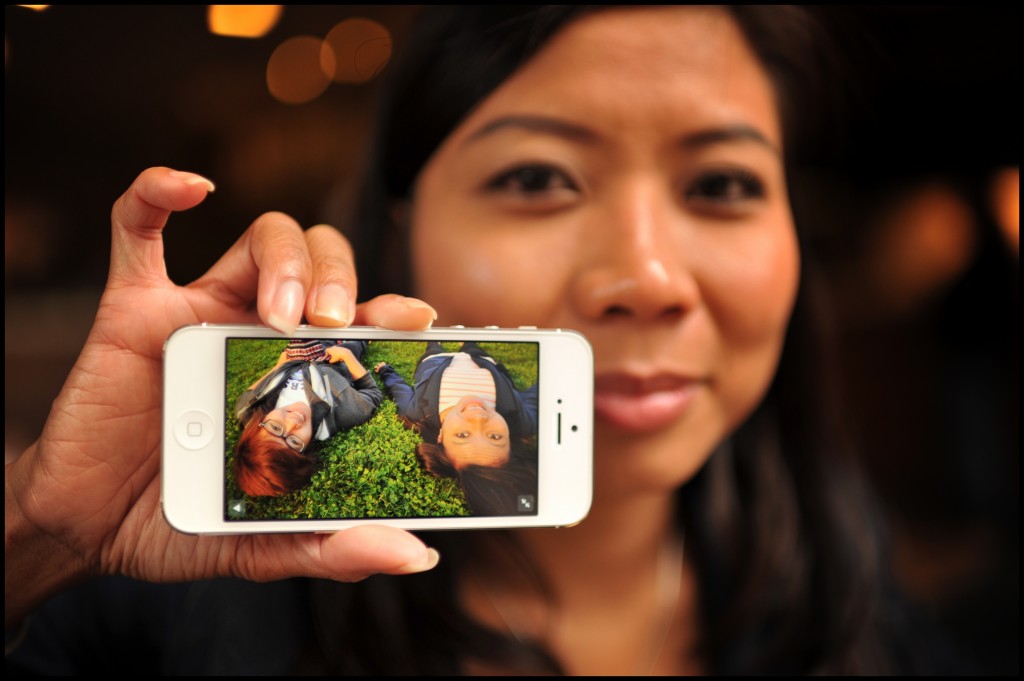 First stop is the Japanese Garden.  How do you get there?  Well just ask your Iphone 5 and Siri gives you driving directions. She usually tells you that you are pretty close too.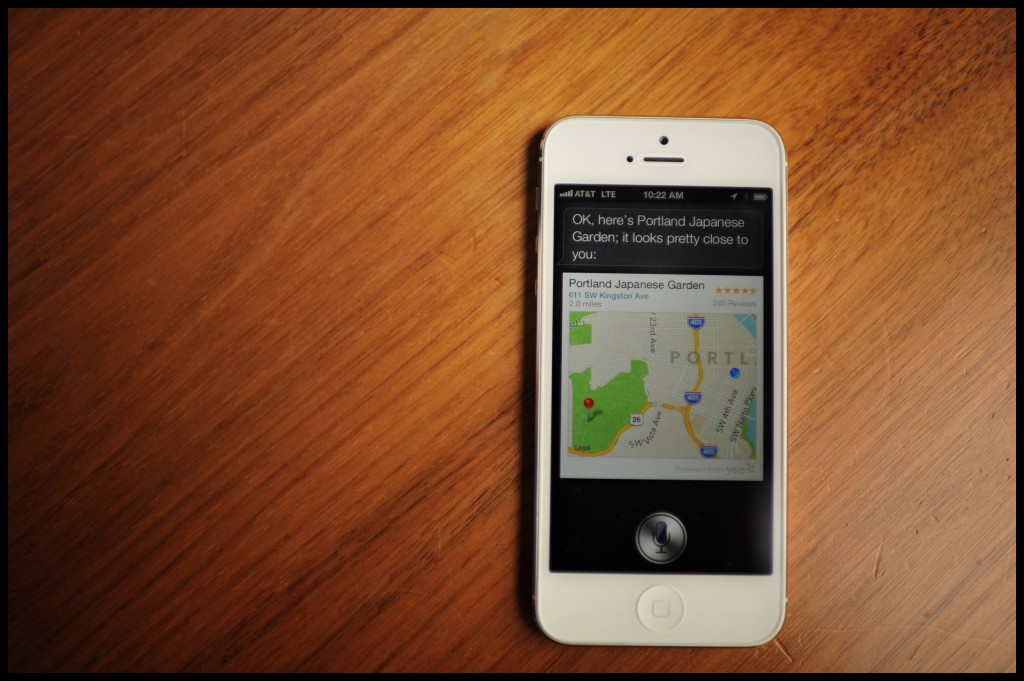 It's 10 am and Tu and Rinnie are hungry so they went to get Hot Thai Yum Sum soup and Hot Fried Rice.  The food trucks in Portland are amazing and you can get everything.  It's a really great city for food.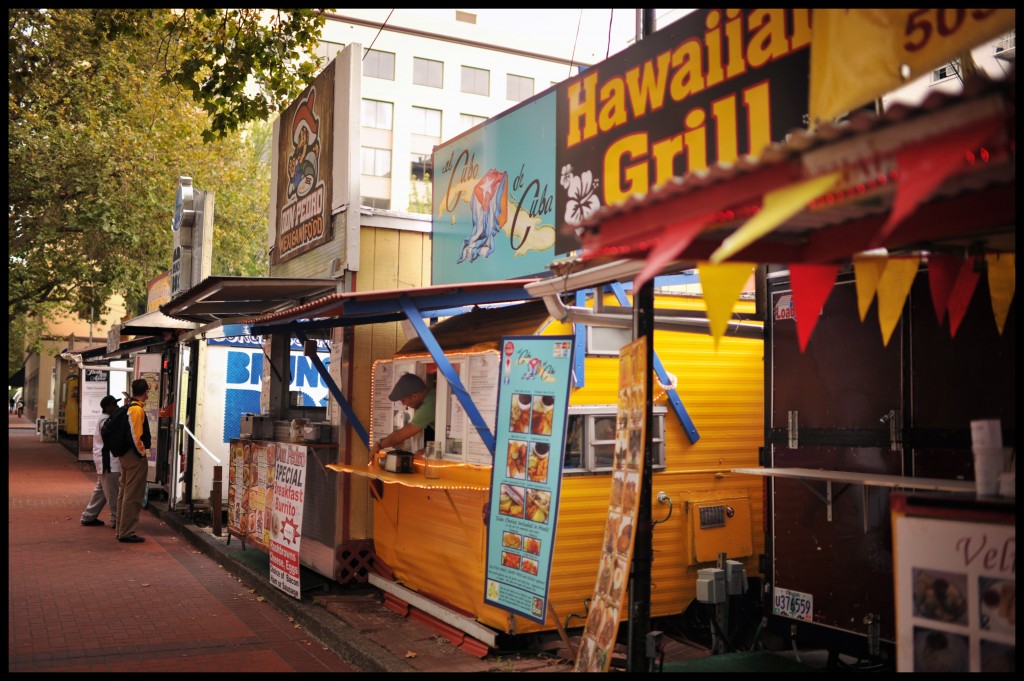 Eat up ladies.  It's going to be a long day.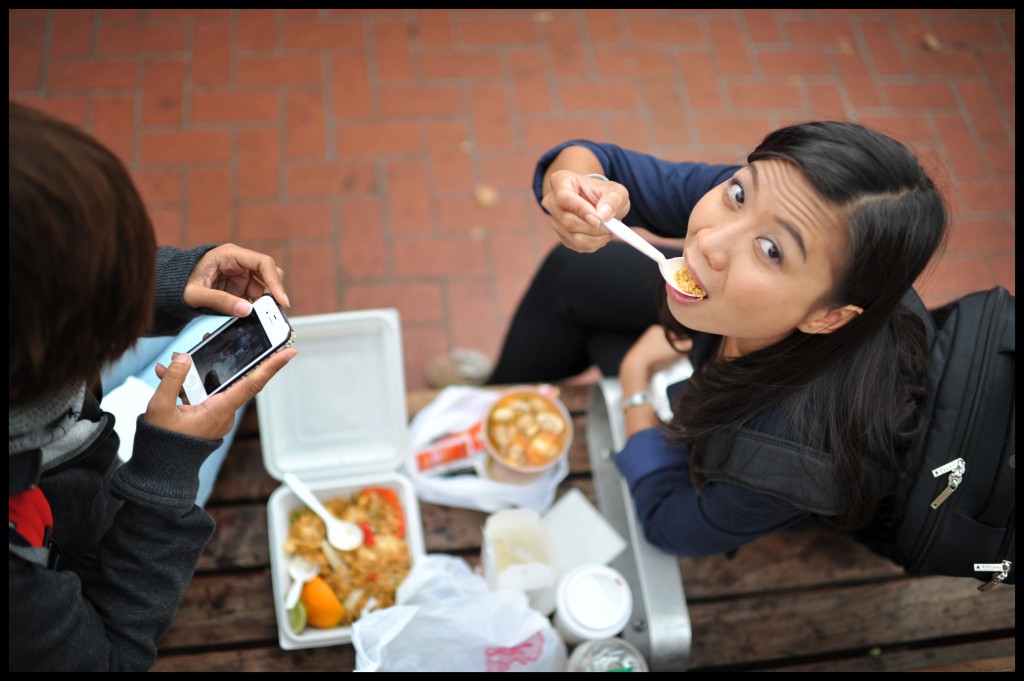 Rinnie relaxing on a bench in Portland while traffic whizzes by.  Portland is a pretty relaxed city where most people take public transport or ride bikes.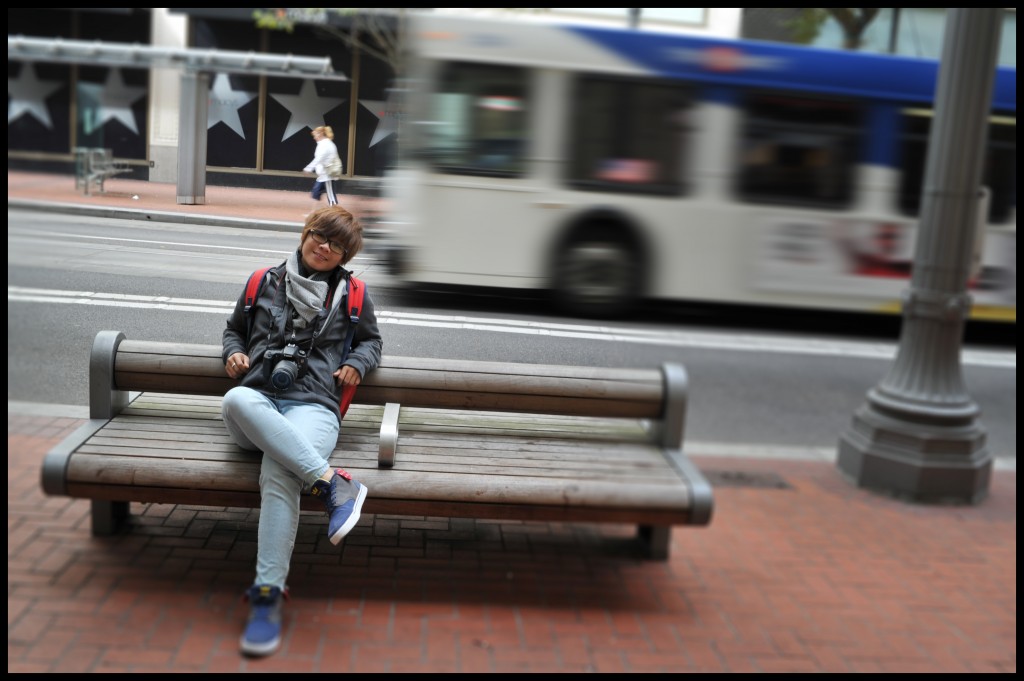 We stayed in the beautiful Benson Hotel in Downtown Portland. As you can see it is old and historic.  We got the place on Priceline for $100. Priceline is great and this hotel was really cool.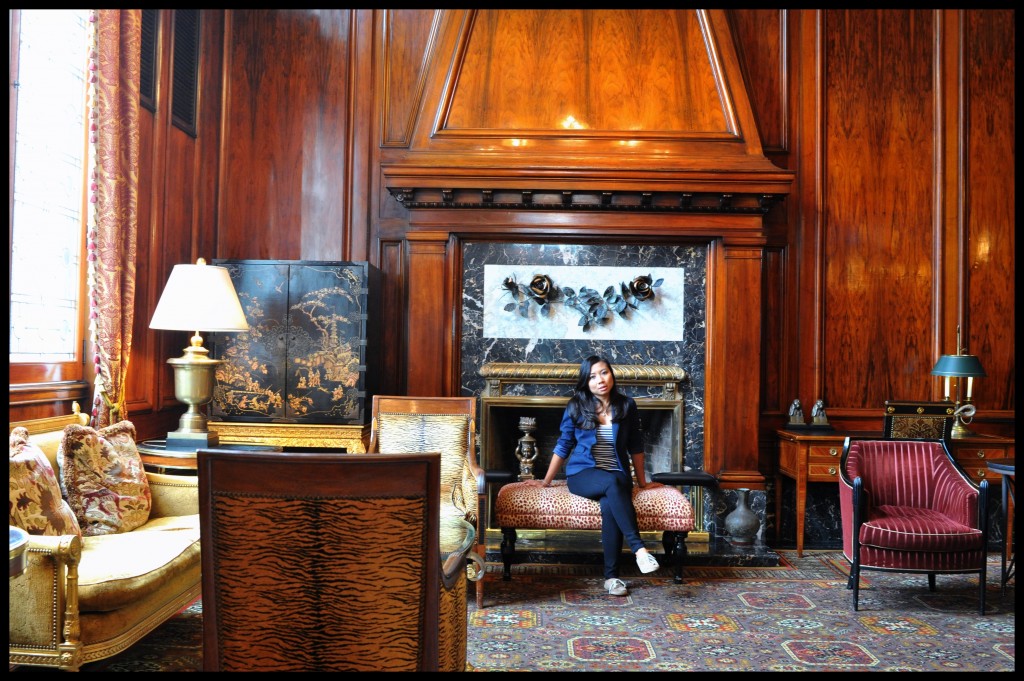 Rinnie sits like Royalty on the beautiful coaches in the lobby of the Benson Hotel.  Later pictures in the blog will reveal a less than regal "jumping on the beds" and wrecking the hotel room.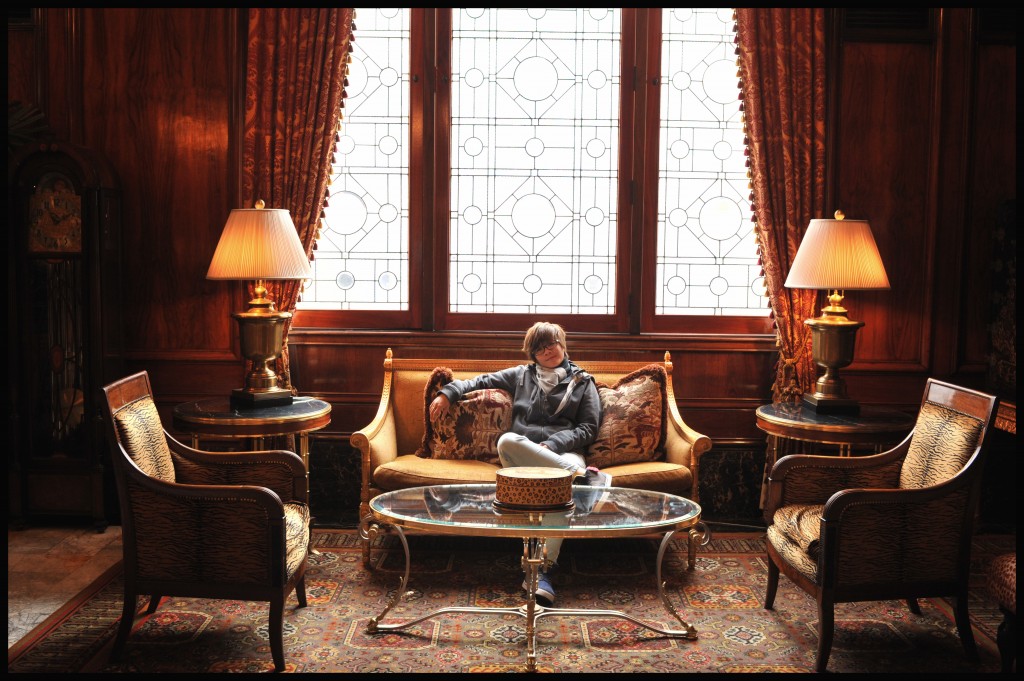 Rinnie and Tu practice their synchronized bed ballet.  They nailed it.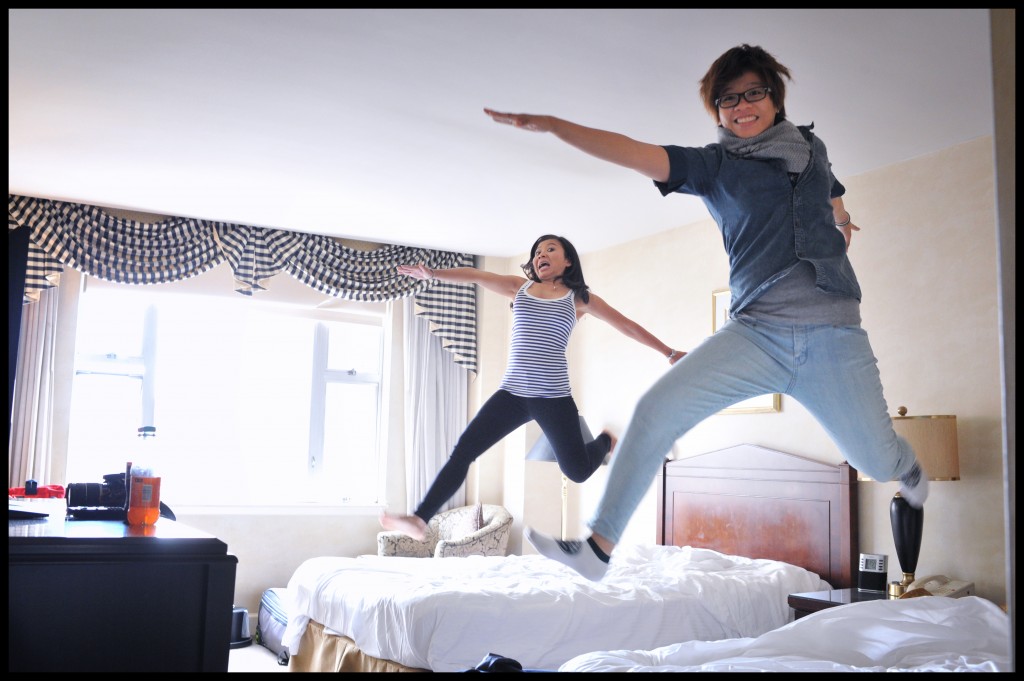 We did not jump in this picture, we were levitating above the beds.  It was incredible.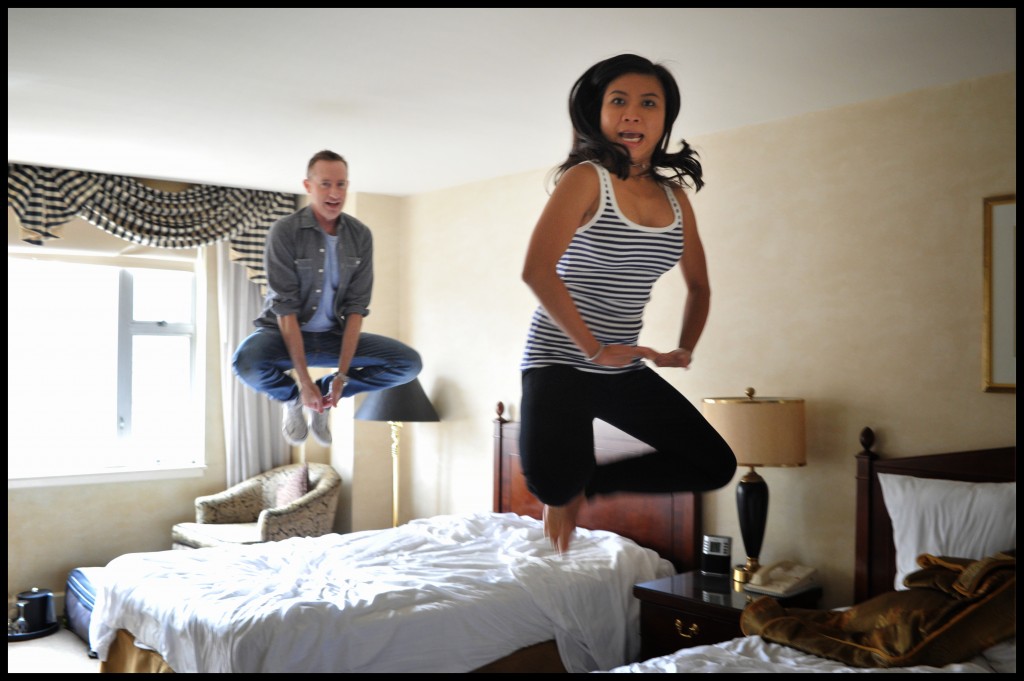 The Japanese Tea Gardens were tranquil and just the place we needed to capture some natural beauty after all the driving. This place was so peaceful.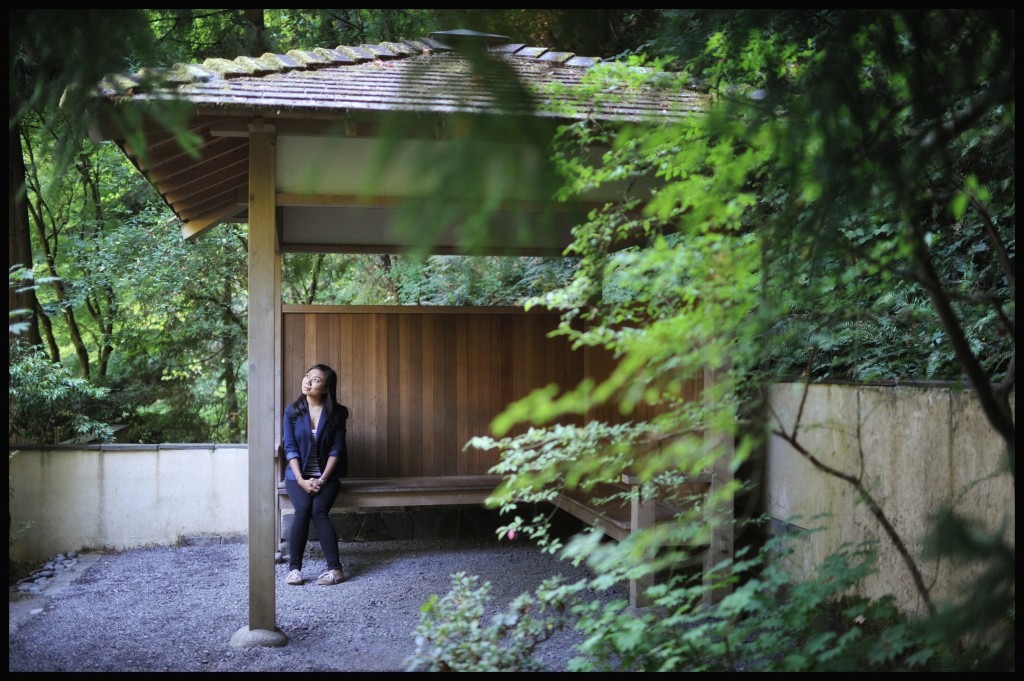 A leaf on the eye and searching for truth deep within the soul.  Did she find it?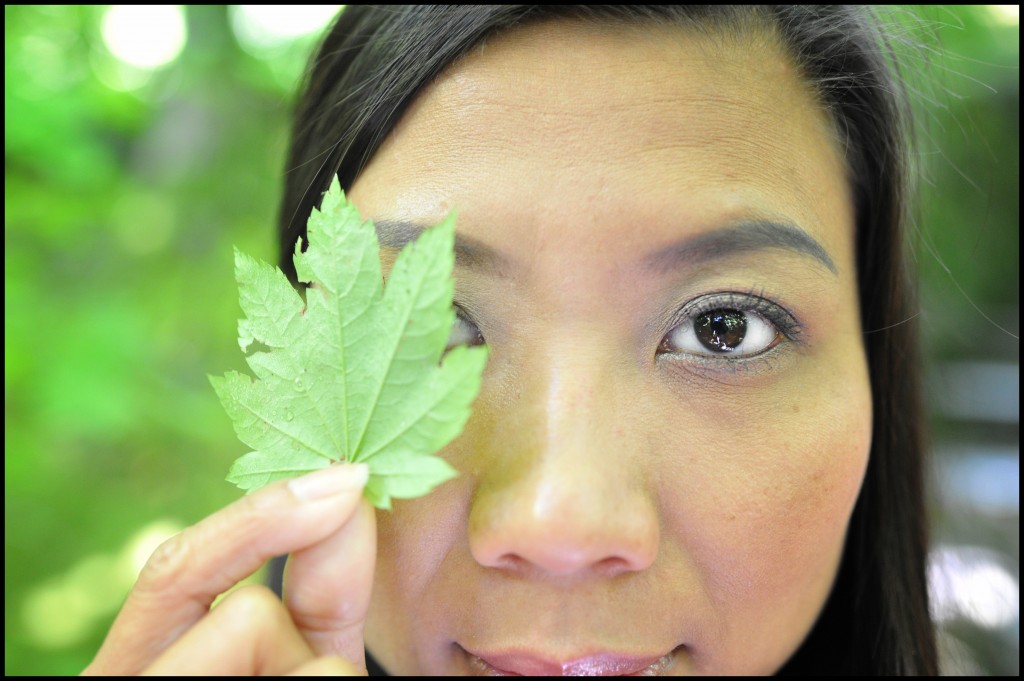 Hello Kung Fu Panda Express