We're leaving our heart in San Francisco
We had a very busy day exploring San Francisco.  Up early and on a bus all day viewing all the great areas and neighborhoods of the city by the bay.  Tomorrow, its back to San Diego.  I can say we definitely made the most of our time.  1,500 miles and more than 10 cities visited and hundreds of cool photos.  That's how you do a road trip and this one has been awesome.
The Palace of Fine Arts is a beautiful place and the most used place for Wedding Photographs in the Bay Area. You can see why.  It was originally built as a temporary structure but later made permanent.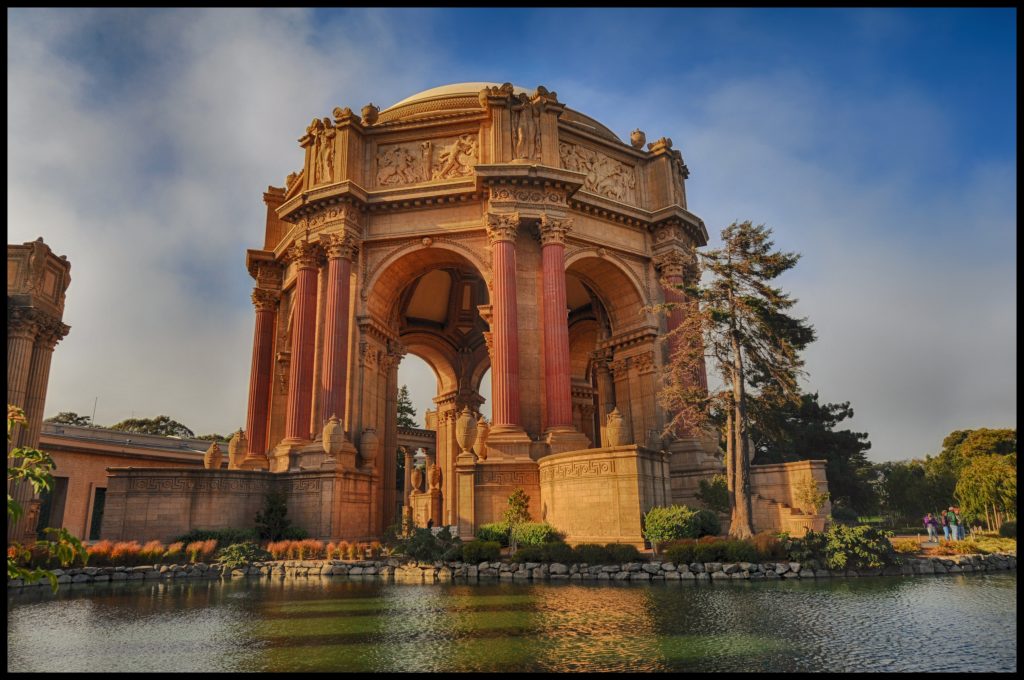 Outside of the Science Center in Downtown, Rinnie relaxes.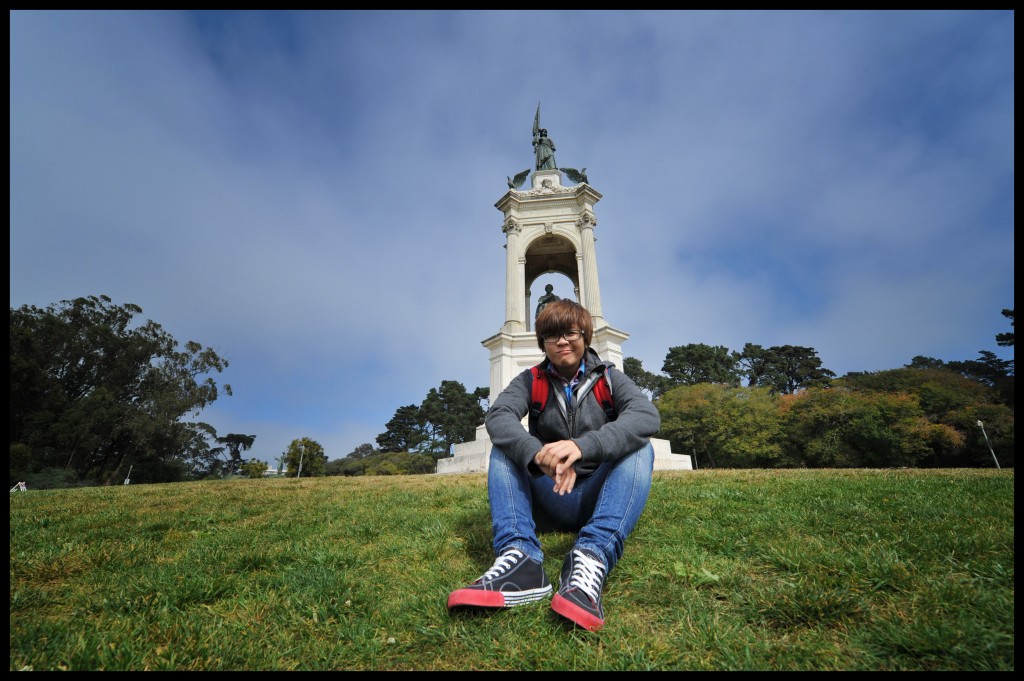 This is Alamo Park.  At sunset the views of the city are incredible.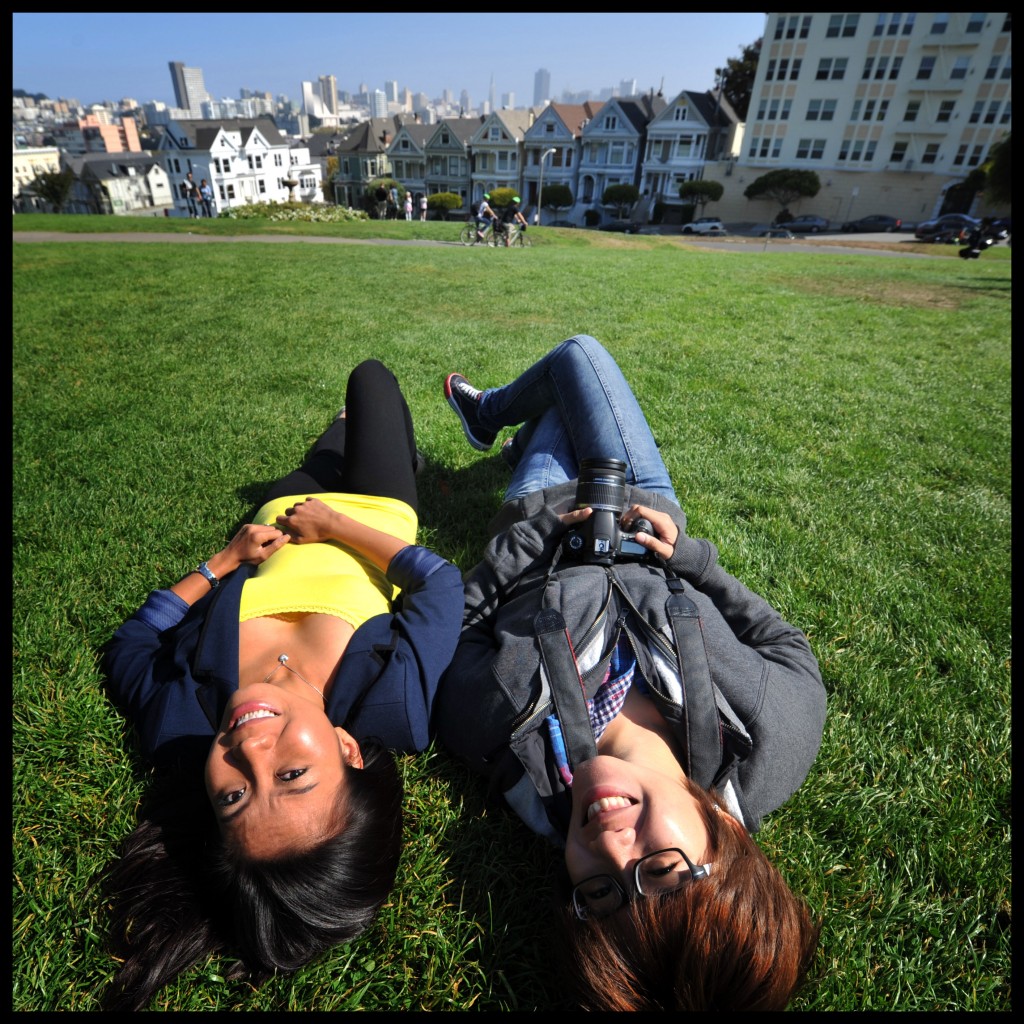 Rinnie at first thought the Haight Ashbury District was cool, but then the hippies and druggies started to get on her nerves.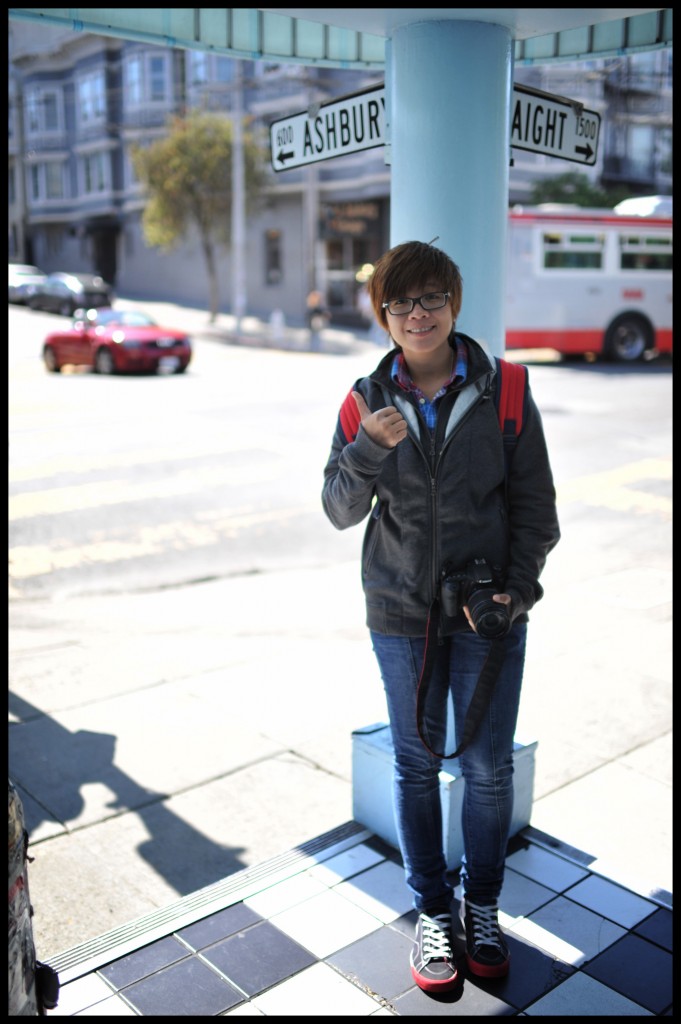 We've been watching this guy play for years. He used to be on the Wharf, but now he is the Haight.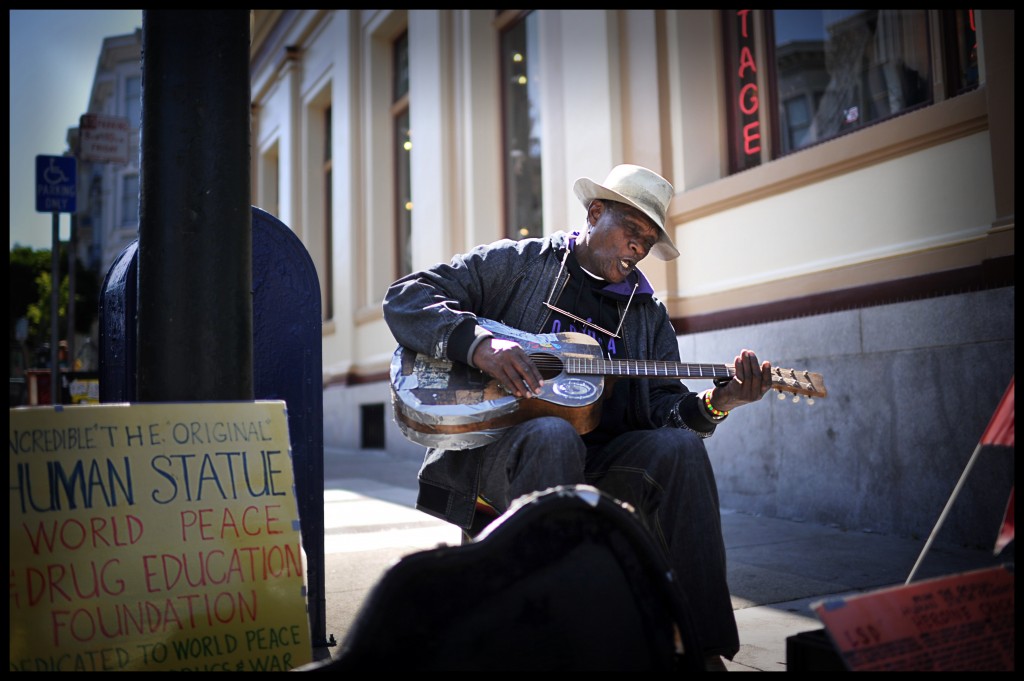 There is alot of angry people in the Haight Ashbury even though they put these peace and love signs everywhere.  I find the place a bit hostile.  This is a nice picture of Rinnie in one of the signs.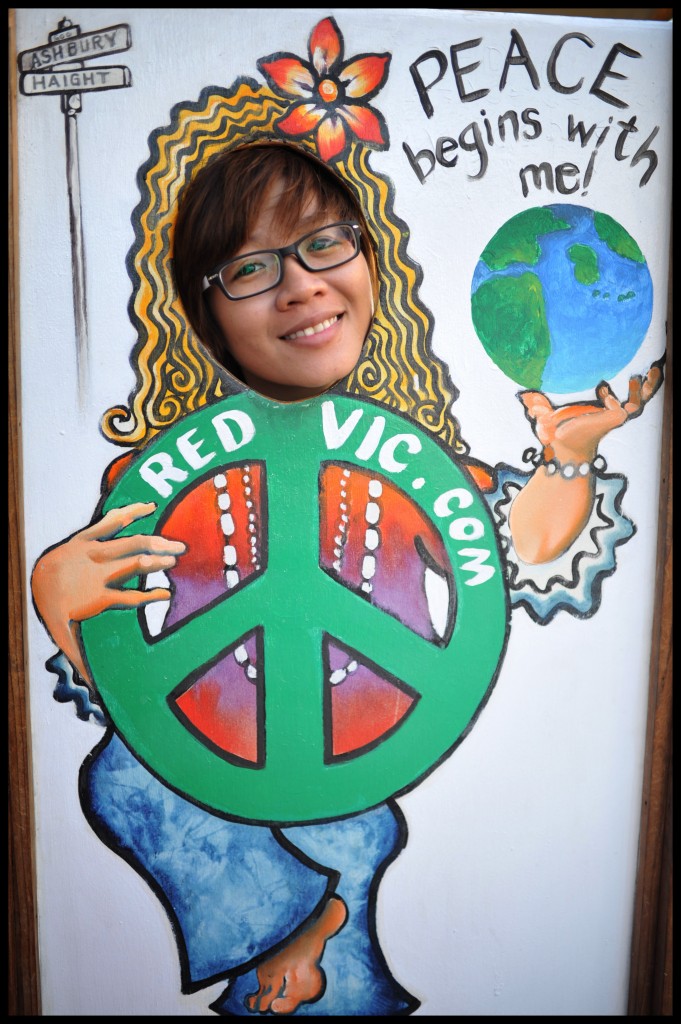 Tu is in the Rainbow.
Check out the Rinniebow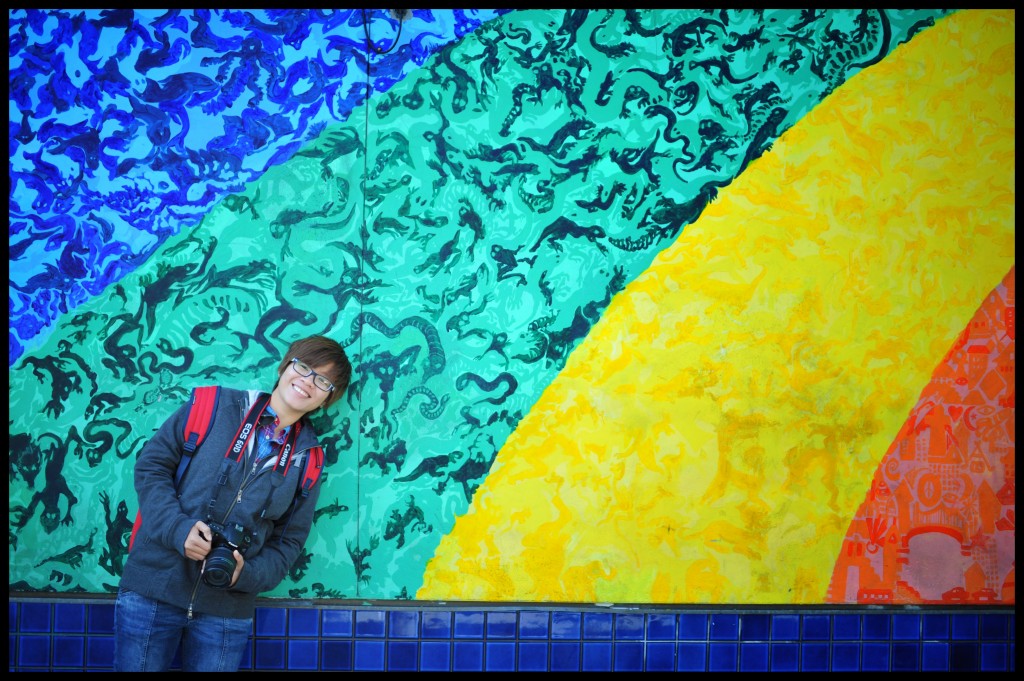 Golden Gate Park.  What a beautiful place.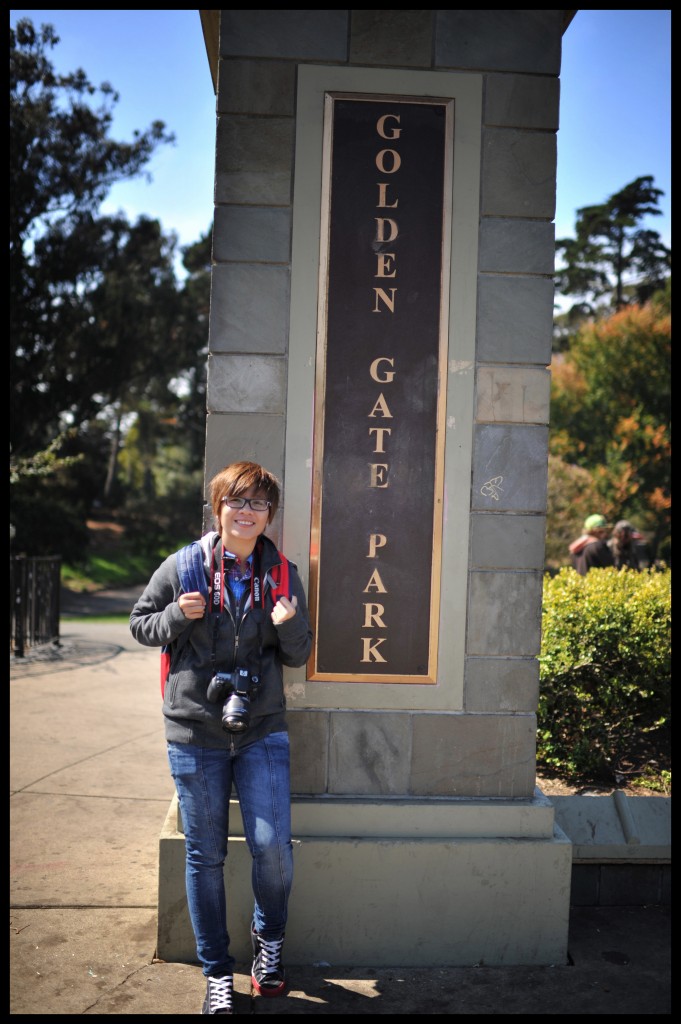 This was our home for the day- the Big Red Bus.  This is the way to see the city.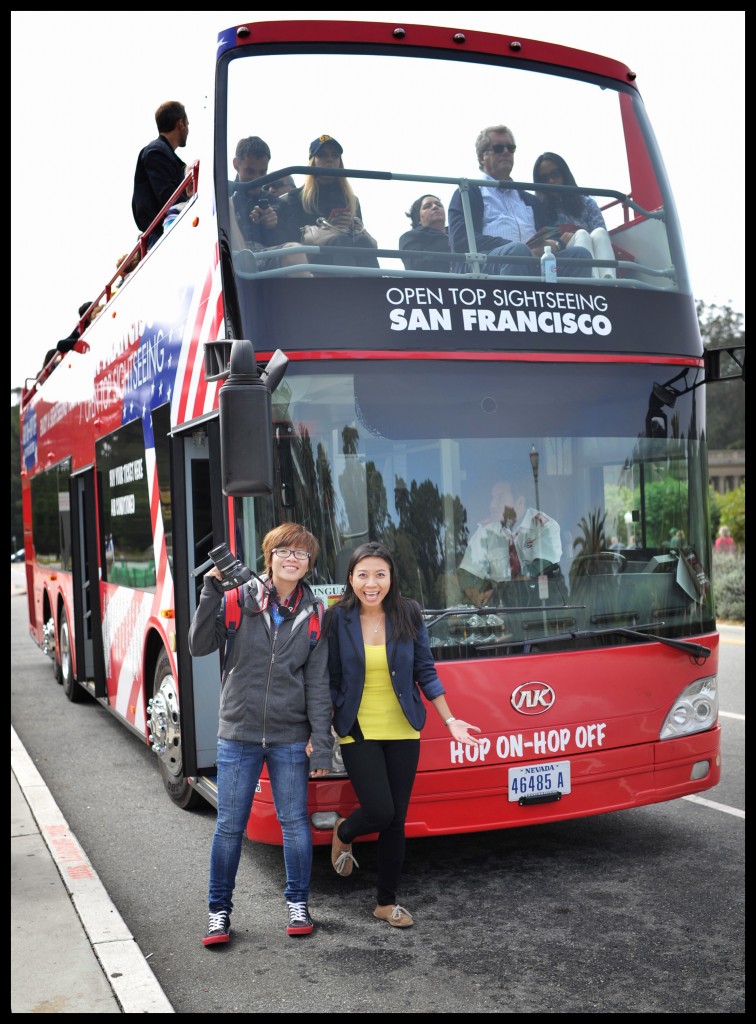 Tu outside the science center.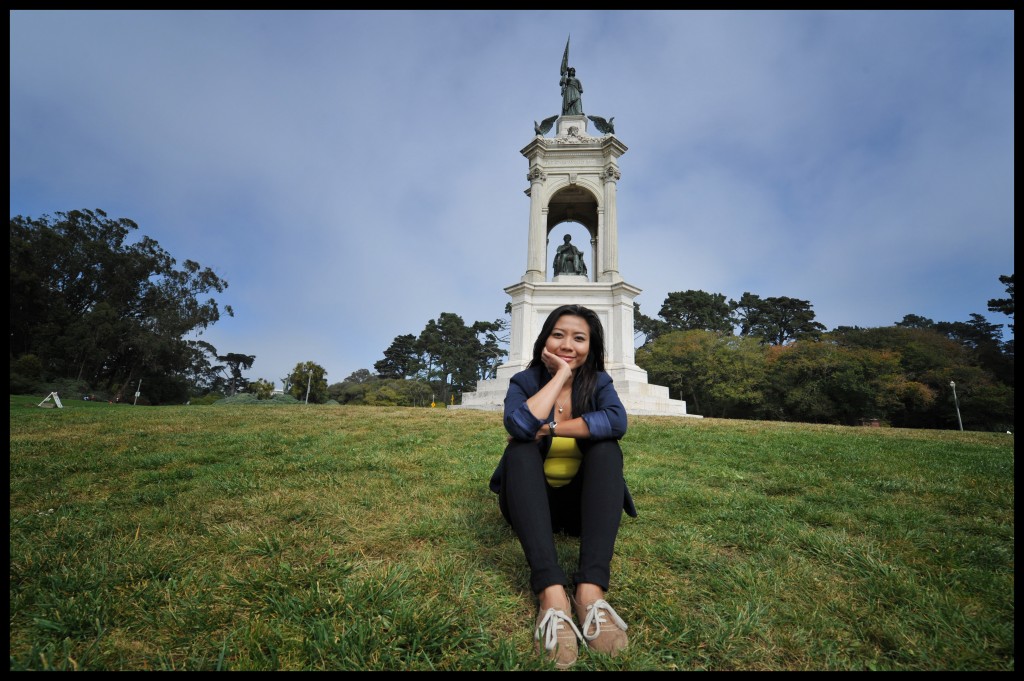 Here is Rinnie posing in front of a big red sign.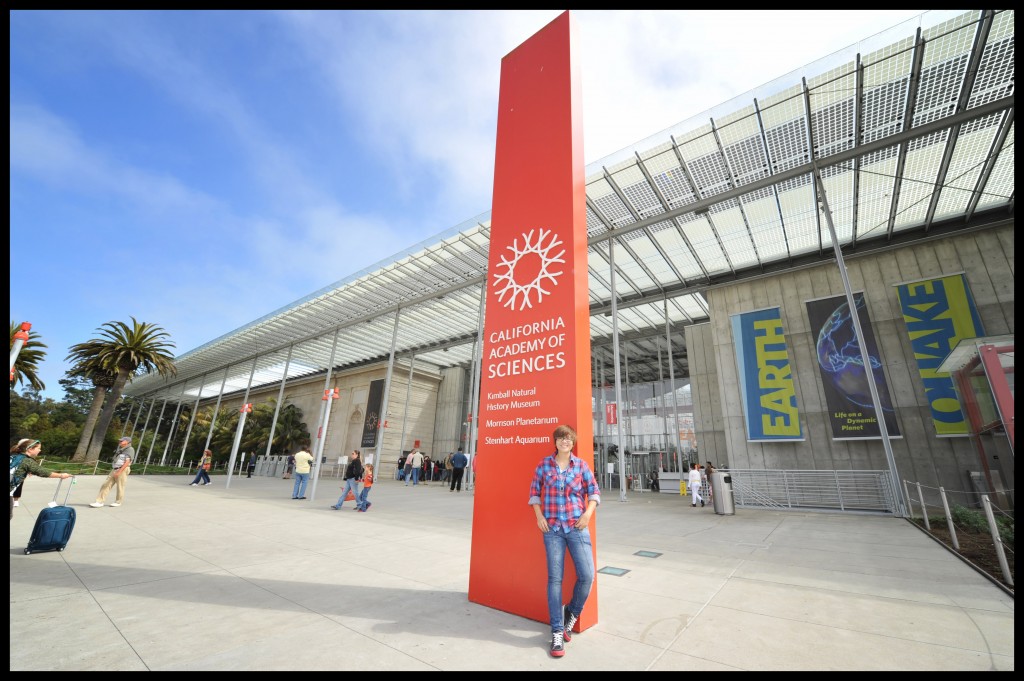 At the Golden Gate Bridge it was completely fogged in, so we spent our time there taking other pictures.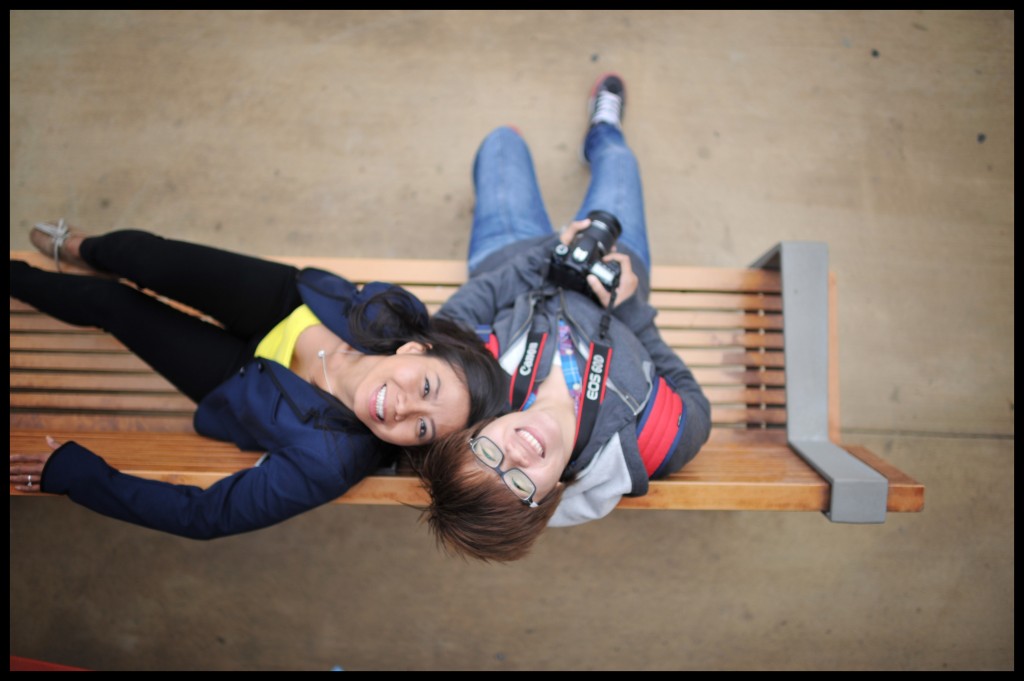 A brief bit of sun burns off the fog so we could get this picture of Rinnie.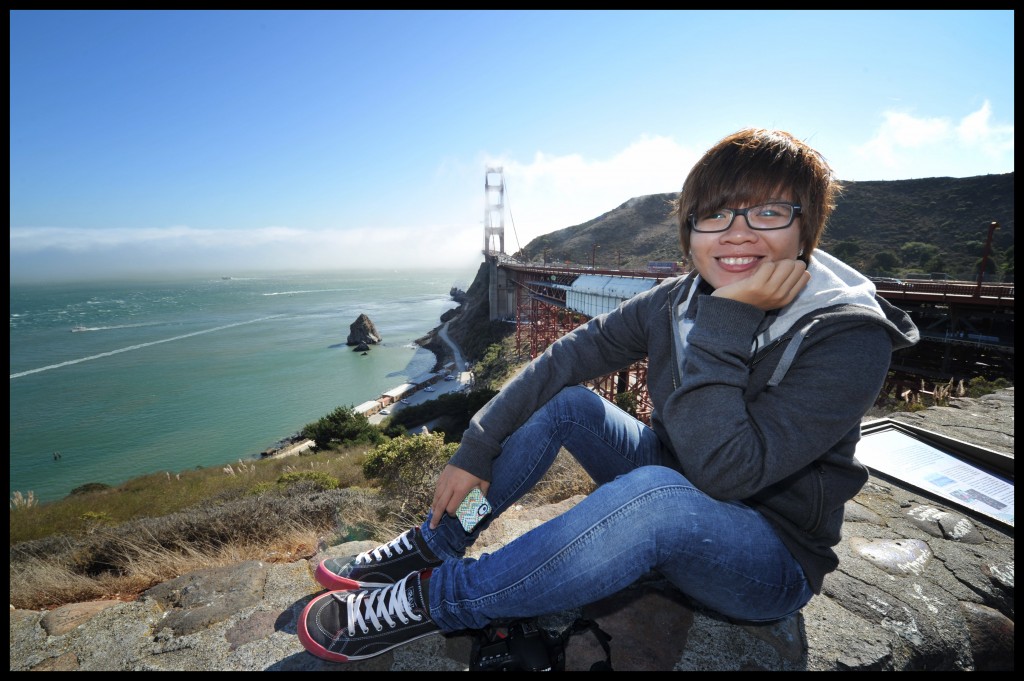 Tu posing in front of the Golden Gate Bridge.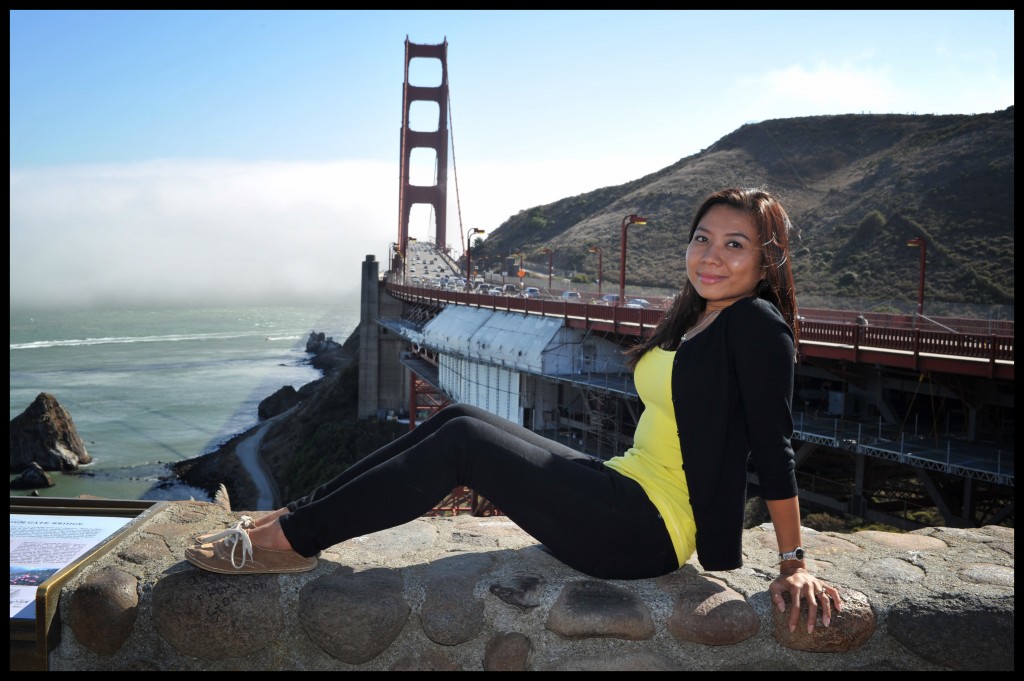 Jump Tu, at the Palace of Fine Arts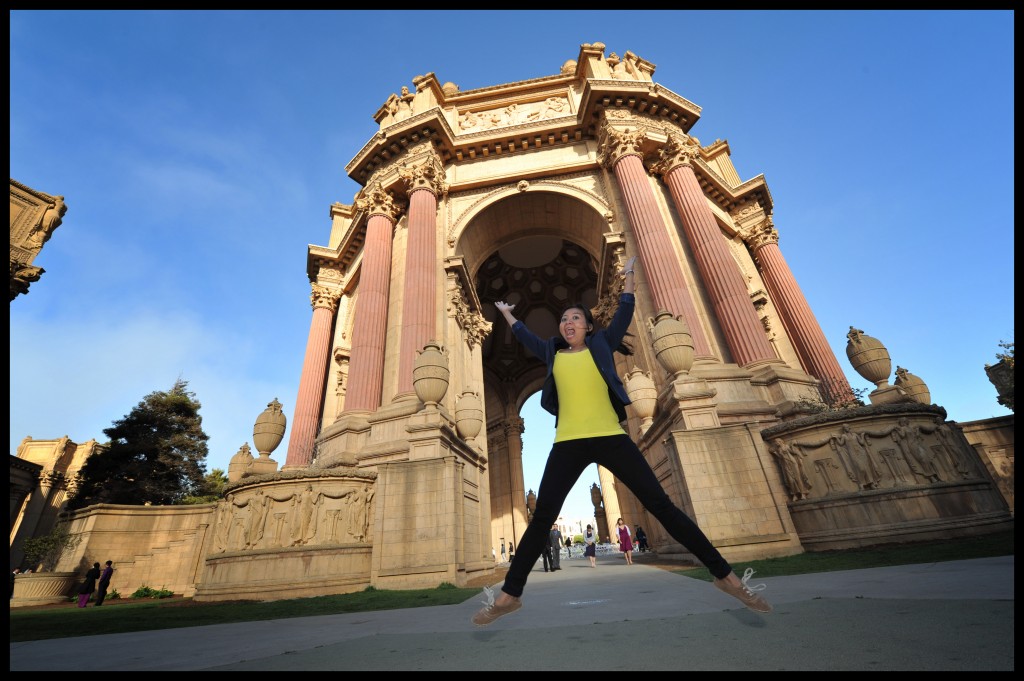 Tu walking up something that would appear to be stairs but they are planters. It was pretty scary up there.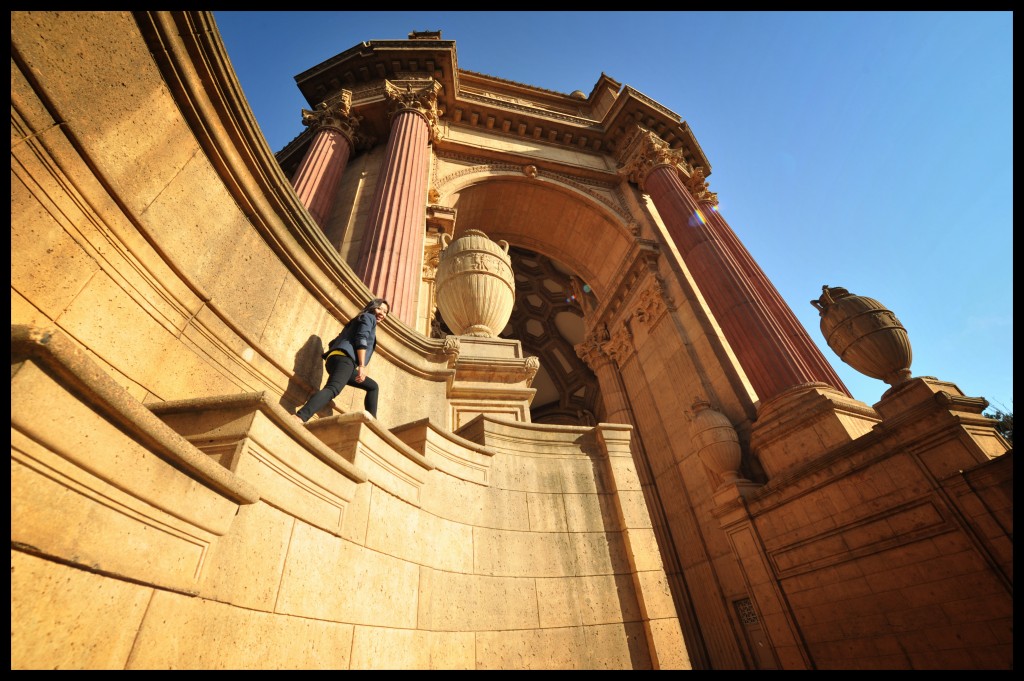 Rinnie makes a wish.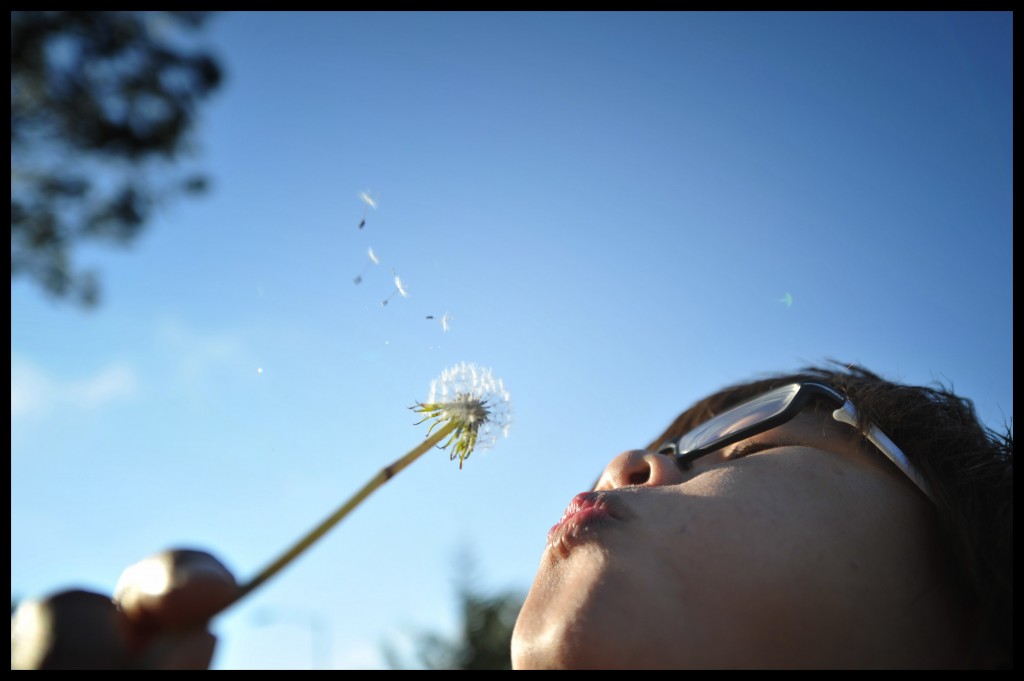 Brrr.. it was so cold but we finally made it back to the hotel and warmed ourself by the fire.