In a tree, through a tree to Frisco
Many hours of driving through Redwood Forest and windy roads and we finally made our way to San Francisco.  On the way down, I got a text message that told me that the business meeting that was scheduled for two weeks from now in Ohio had been pushed up to Tuesday which meant that I had to be back in San Diego soon to pack for that trip.  Well, the trip will be coming to an end soon but it was well worth it and we saw so much for only traveling for a single week.  It's not over yet.  In fact our biggest adventures await us in San Francisco.
During the drive down the 101 we were amazed at the mile after mile of super tall Redwood Trees that lined the road.  Every so often there were scenic turnouts and alternative short scenic drives that you could take of the freeway.  We took advantage of them and found a desolate stretch of road that the sun shone through the high trees. One of the trees was hollowed out a bit in the middle so Rinnie stepped in side.  It was amazing.  On another scenic turnout we found another oddity – a Redwood tree that was tunneled through so you could drive through it.  Now the tunnel was not big enough for modern cars – it didn't seem like a great idea to try to get the SUV through it but Tu tried anyway.  Well we didn't quite make it through but that was alright – it was cool anyway.
One of the best parts of coming to San Francisco was that Suzy and Kenna came into the city to see us.  We had such a great time and Suzy even drove us down Lombard Street – The most crooked street in the world.    The night was foggy and windy and so every time we left the car we had to run back to it to get warm. San Francisco was supposed to be warm according to the weather but that just didn't happen.  Anyway, what a great day in Frisco.
Avenue of the Giants.  These RedWood Trees are so big that Rinnie was able to crawl inside one for this picture.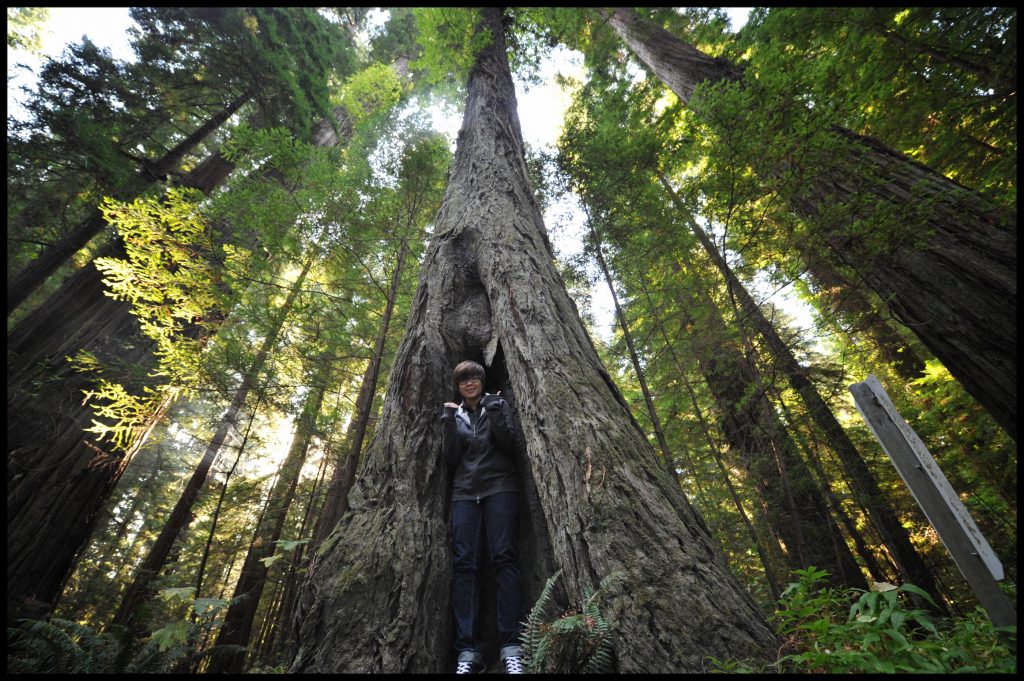 Tu takes the car directly through a Giant Redwood.  Wow.
We arrived. Here we are on the Marin side of the Golden Gate Bridge.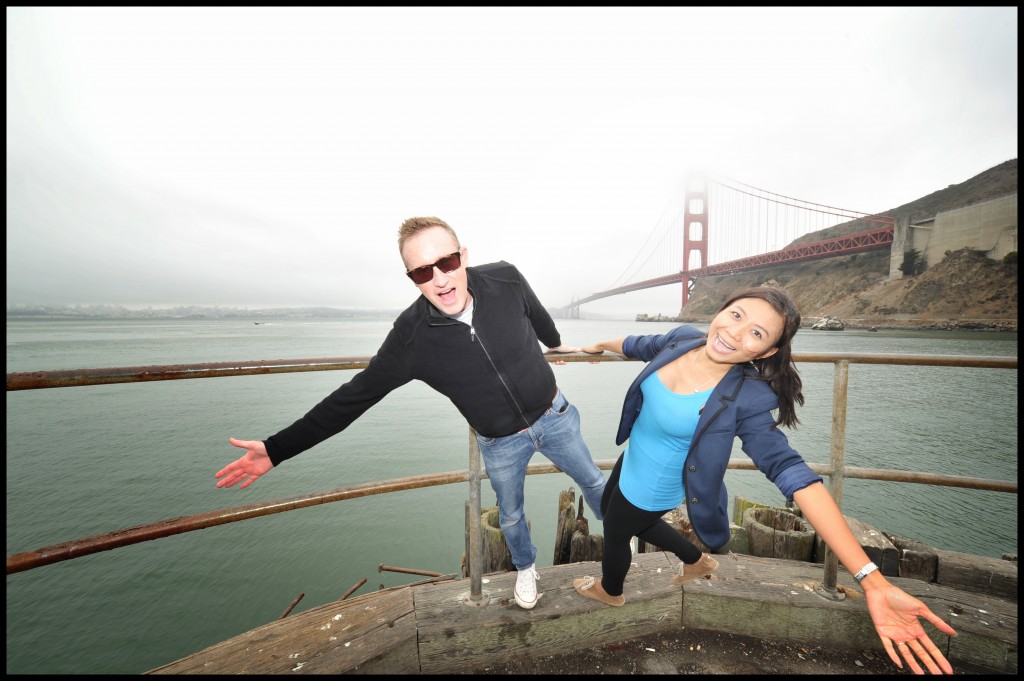 Fisherman's Wharf for Crab was our first stop in the city.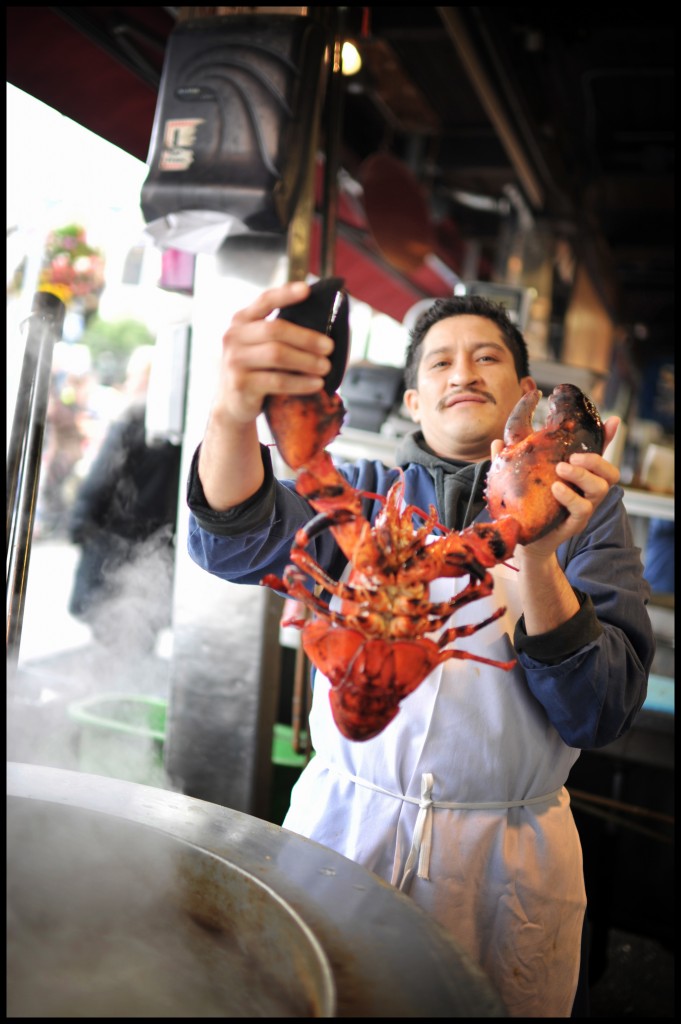 This guy has  a pot of boiling fresh San Francisco Crab and he would be happy to sort one out for you.  Just say the word and you will have some fresh hot crab on your plate.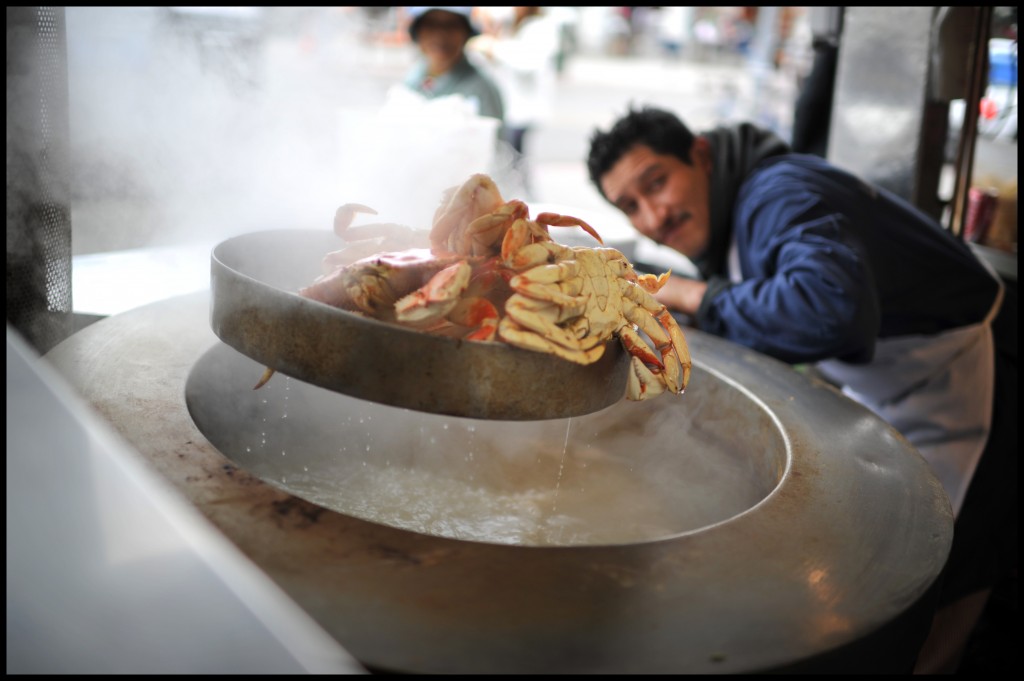 Rinnie at Fisherman's Wharf.  All bundled up like a fisherman.
Rinnie shows us her awesome photos.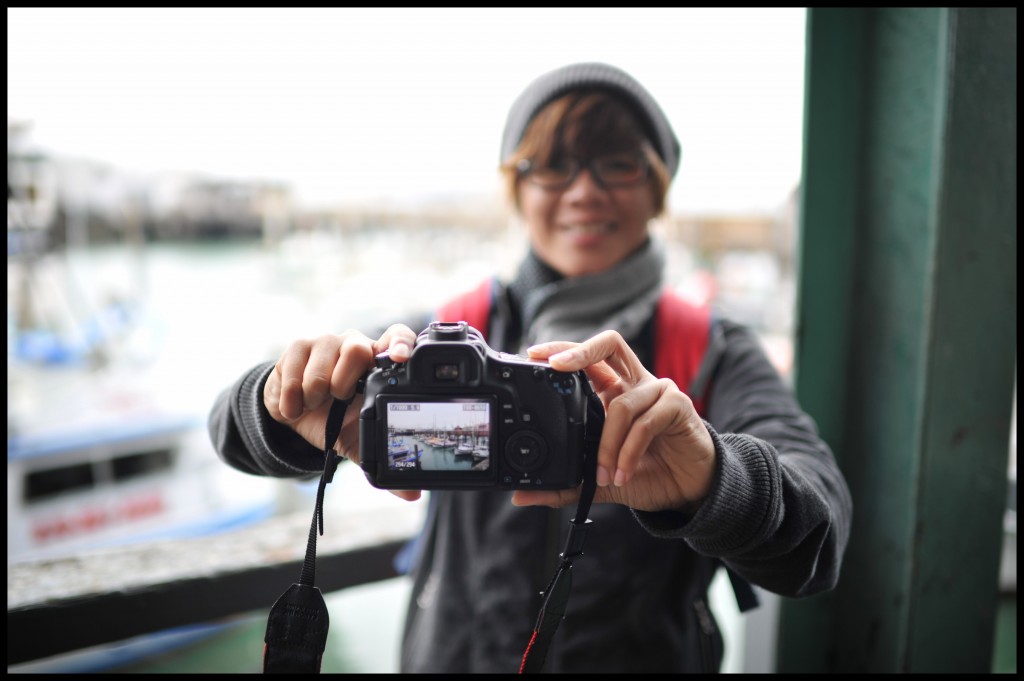 Let's get some Ice Cream.  Tu and Rinnie love Ice Cream.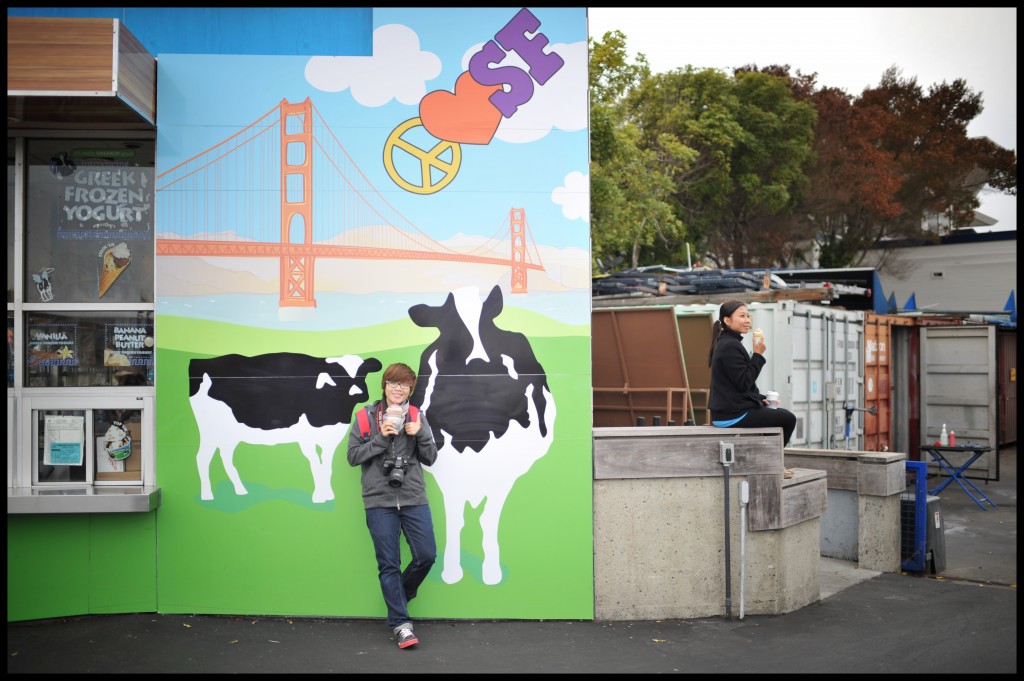 Rinnie stand in front of the Golden Gate.  She was surprised that it was Red since it's called Golden Gate.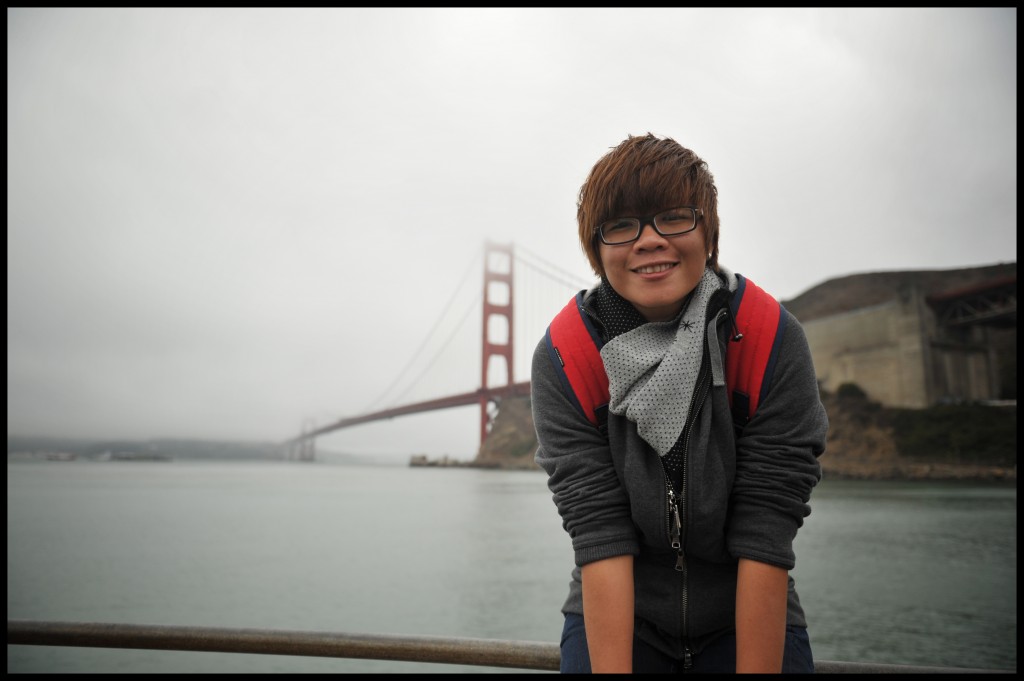 Tu and Rinnie's classic shot.  Here they are now in front of the Golden Gate.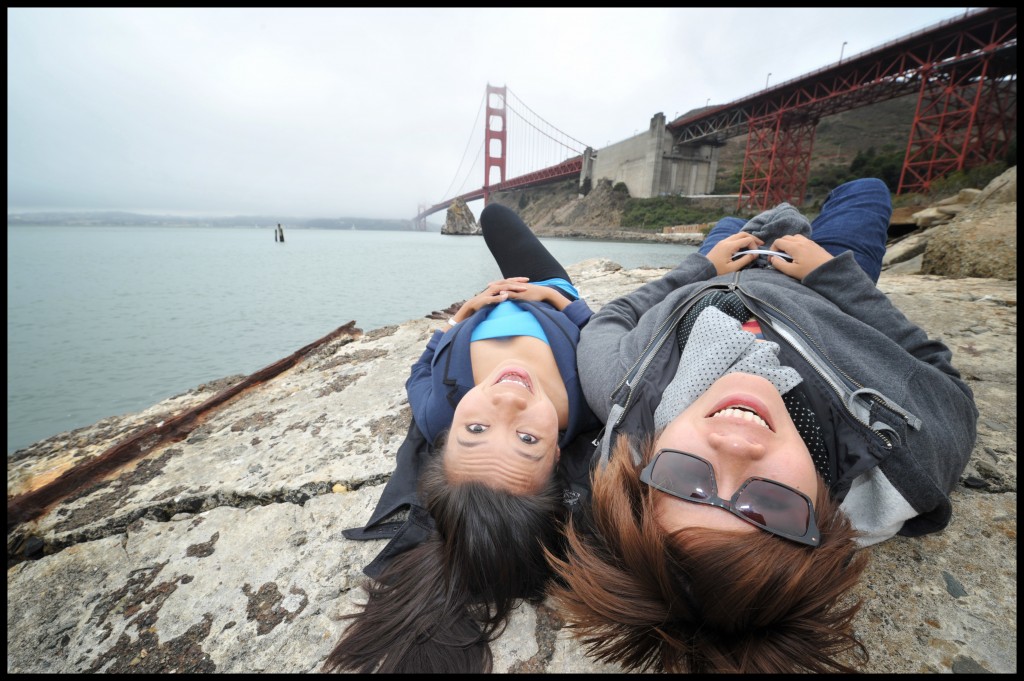 Bubbles. Bubbles everywhere!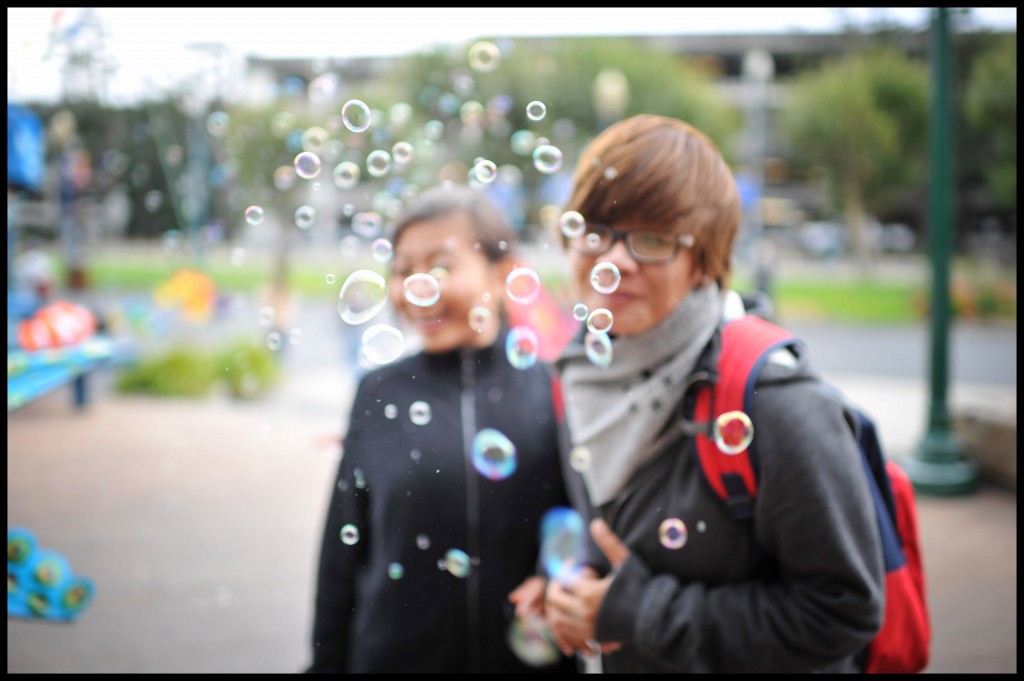 Picture window at Pier 39.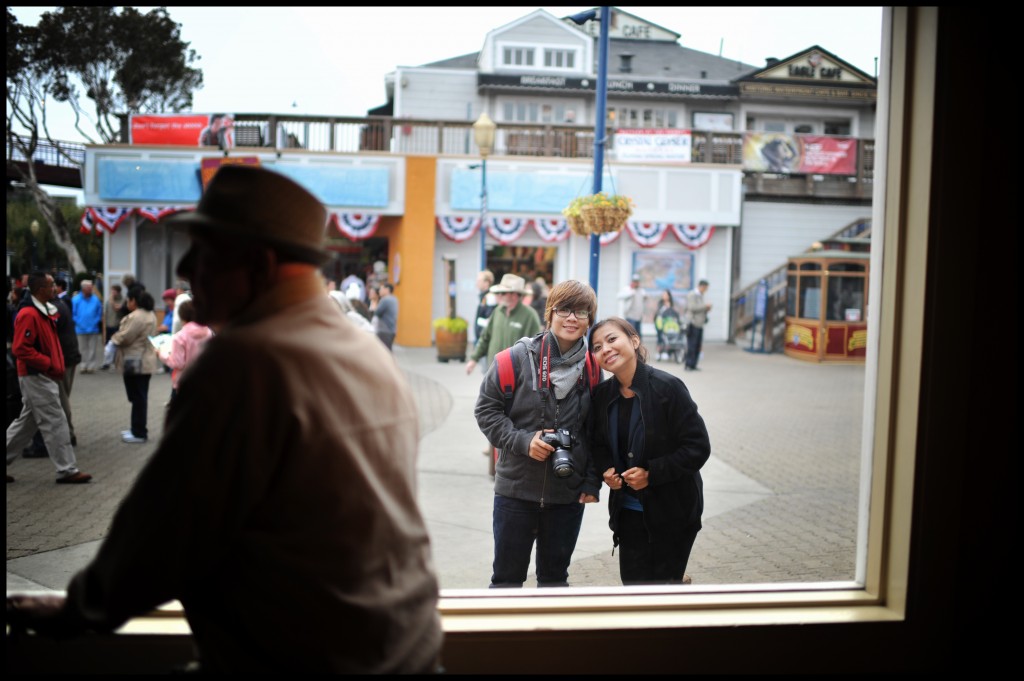 The wallpaper in our hotel is quite bright.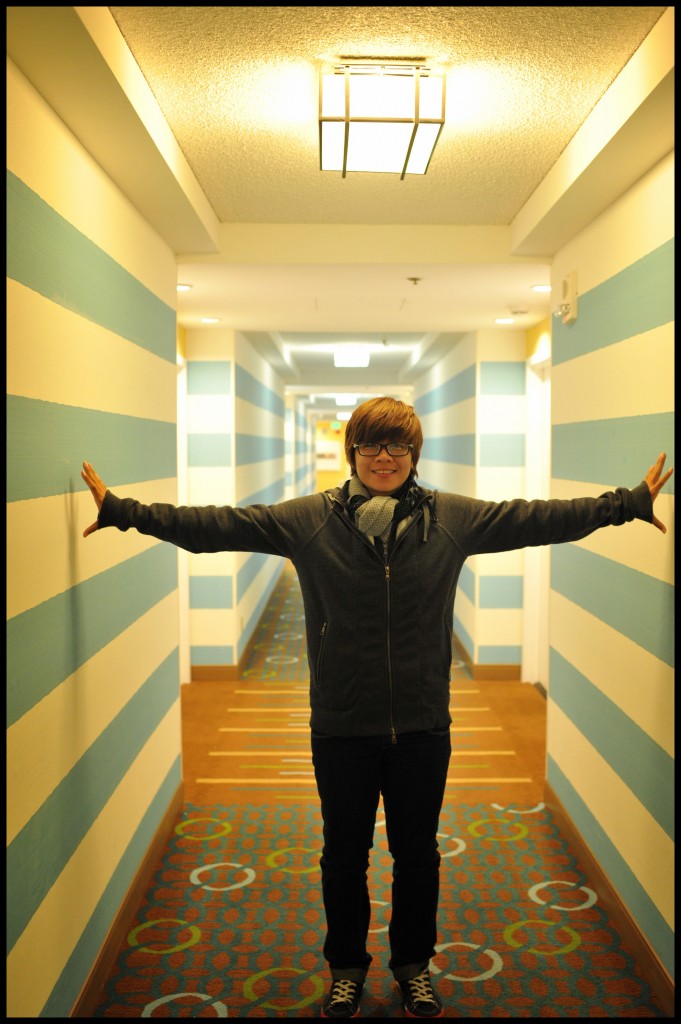 Fog City Diner with Suzy. The food here is so good.  We loved it.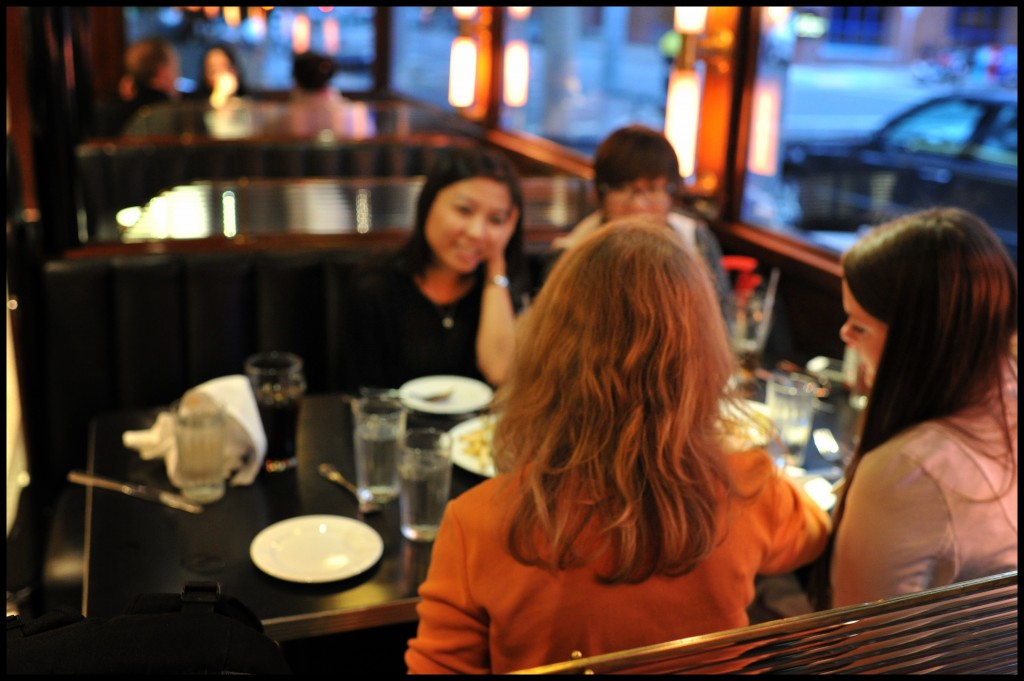 There they are.  Suzy and Kenna. Thanks for making the long drive to see us.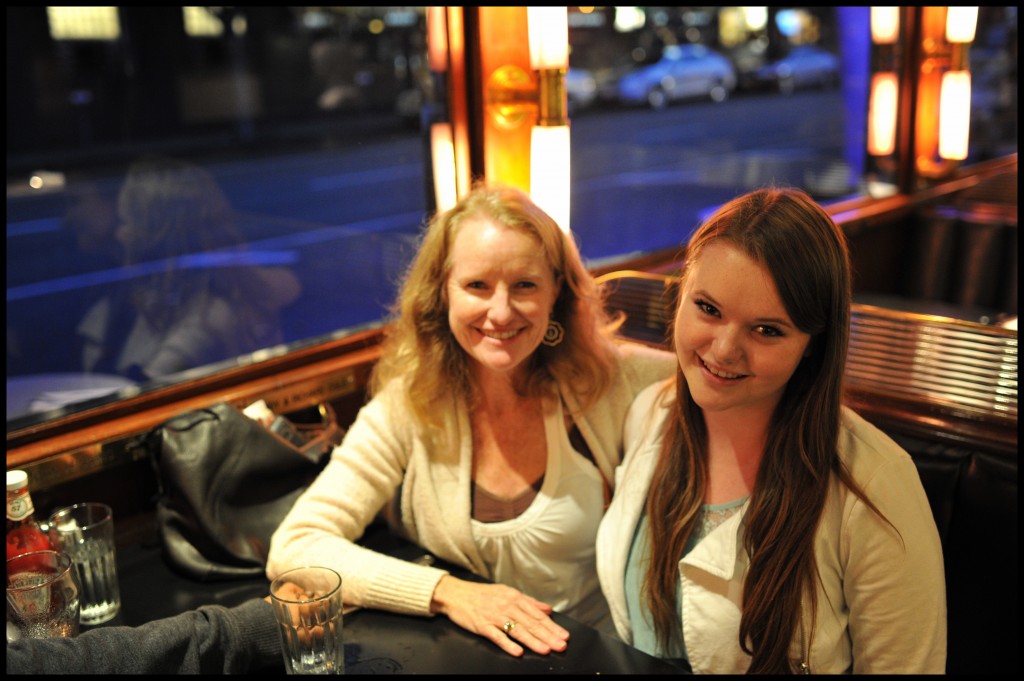 The gals are looking good.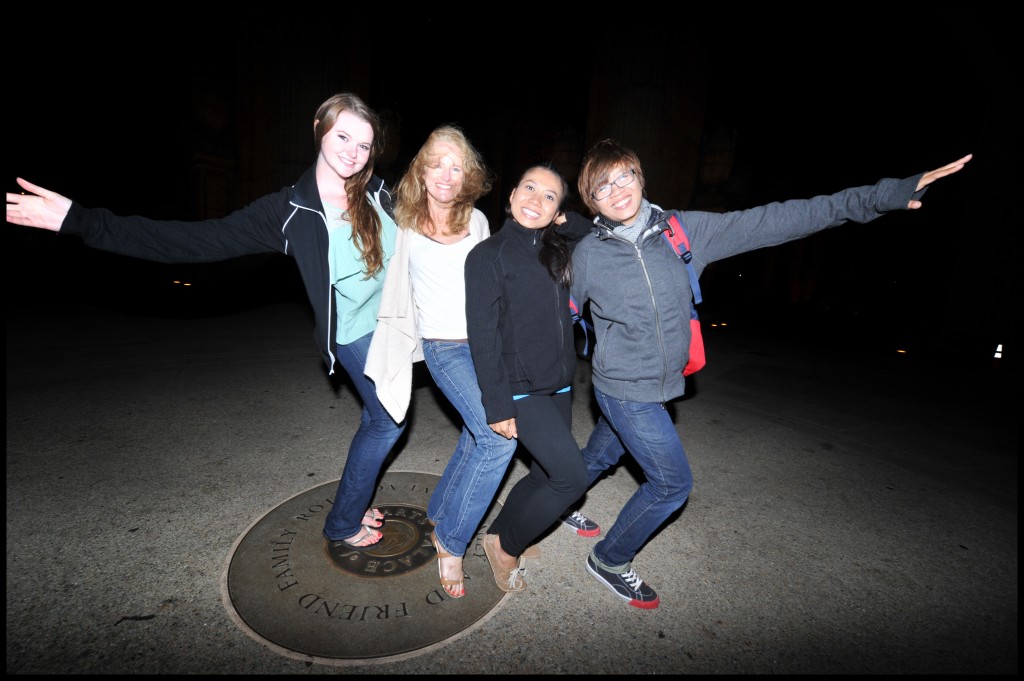 This is quite a fancy Vietnamese Sandwich place that we found.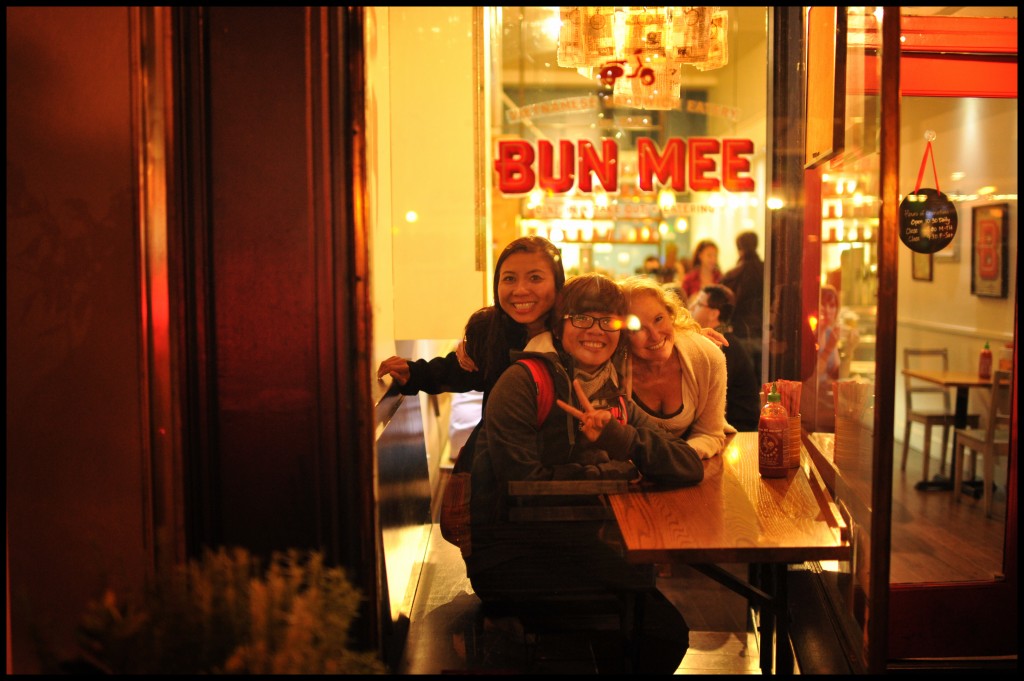 Tu looking cute as always in the hotel lobby.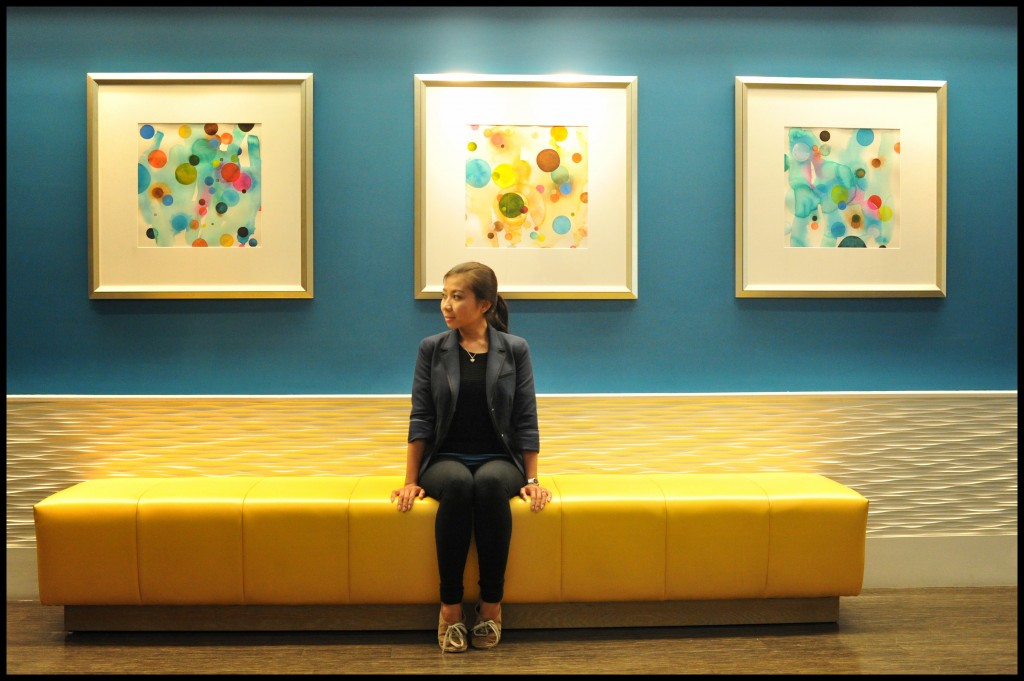 Rinnie.  Table for one at the Fog City Diner.