In San Francisco with Susie Joe
I am not sure why I started calling her Susie Joe, I think it's a good name.  I like it.  Tu and I were passing through Old Frisco when we gave my sister a buzz and said, "Hey Susie Joe, We're on our way to Frisco".  She took the Ferry down from Vallejo and the rest was history.
We had a good time, hitting up the old town looking for things like Fresh Crab, Bread and playing vintage video games.  It was a great little day in Frisco.
Susie Joe and Tu standing in front of a billboard in Old Frisco.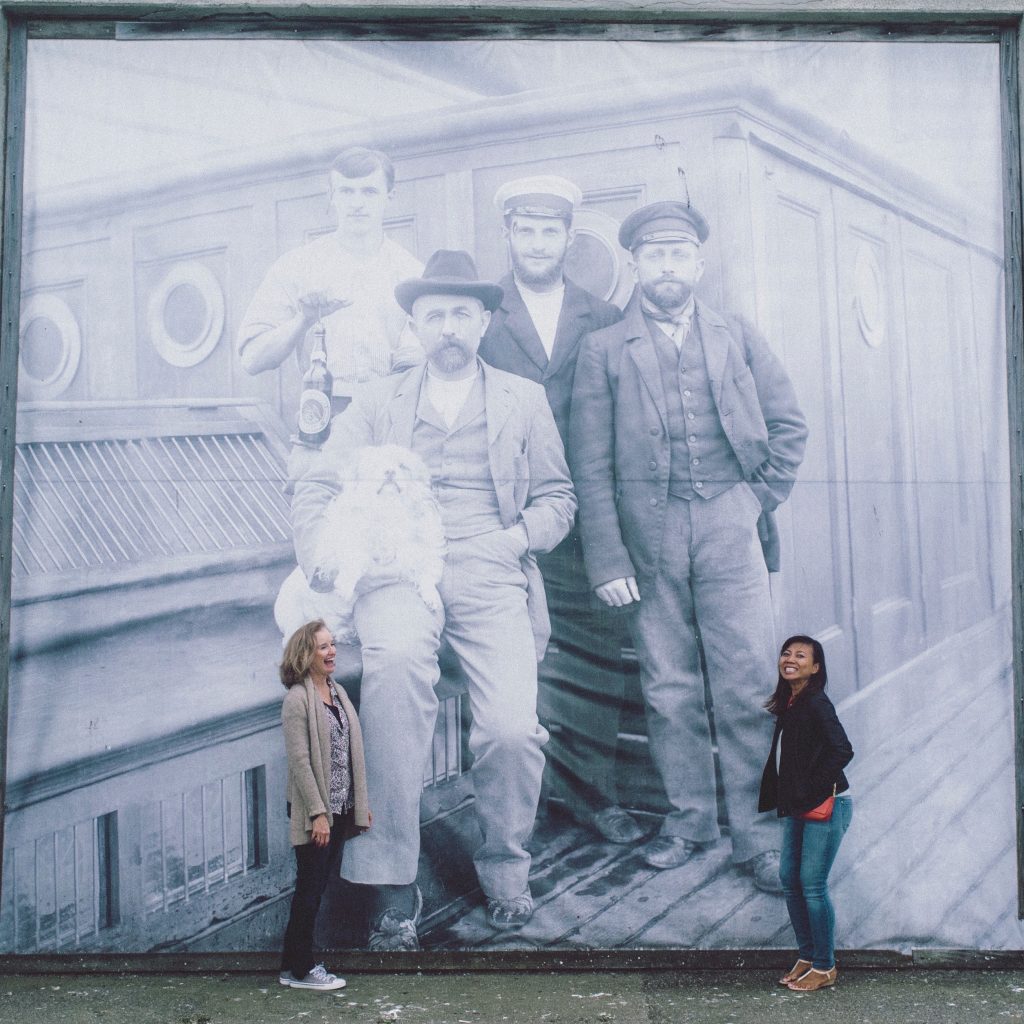 Susie admires an old 5 and Dime entertainment machine.  25 cents to watch Susie do the Can Can.  The machine shakes making the puppet in the Hula Skirt Dance.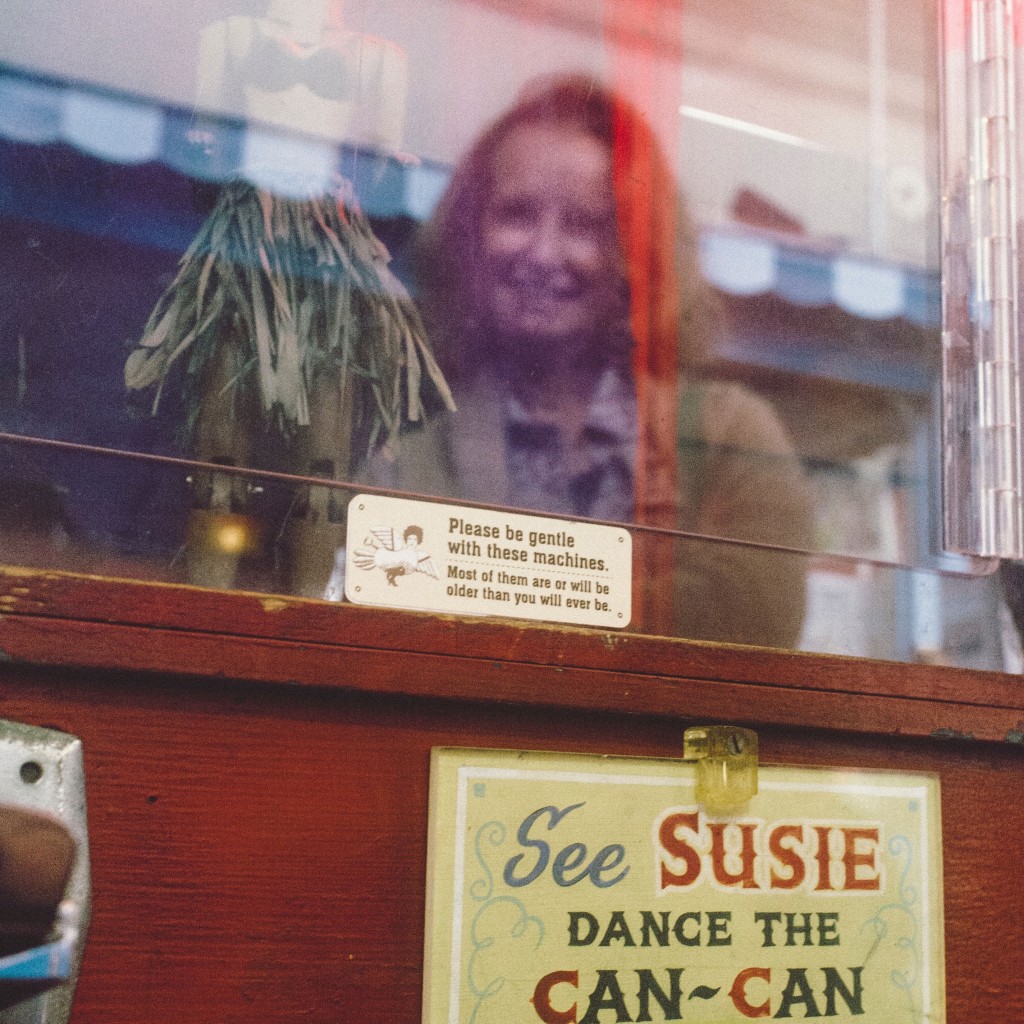 Fight of the Century (Not this Century, Last Century)
Susie and Tu posing with some Navy Guys in old Frisco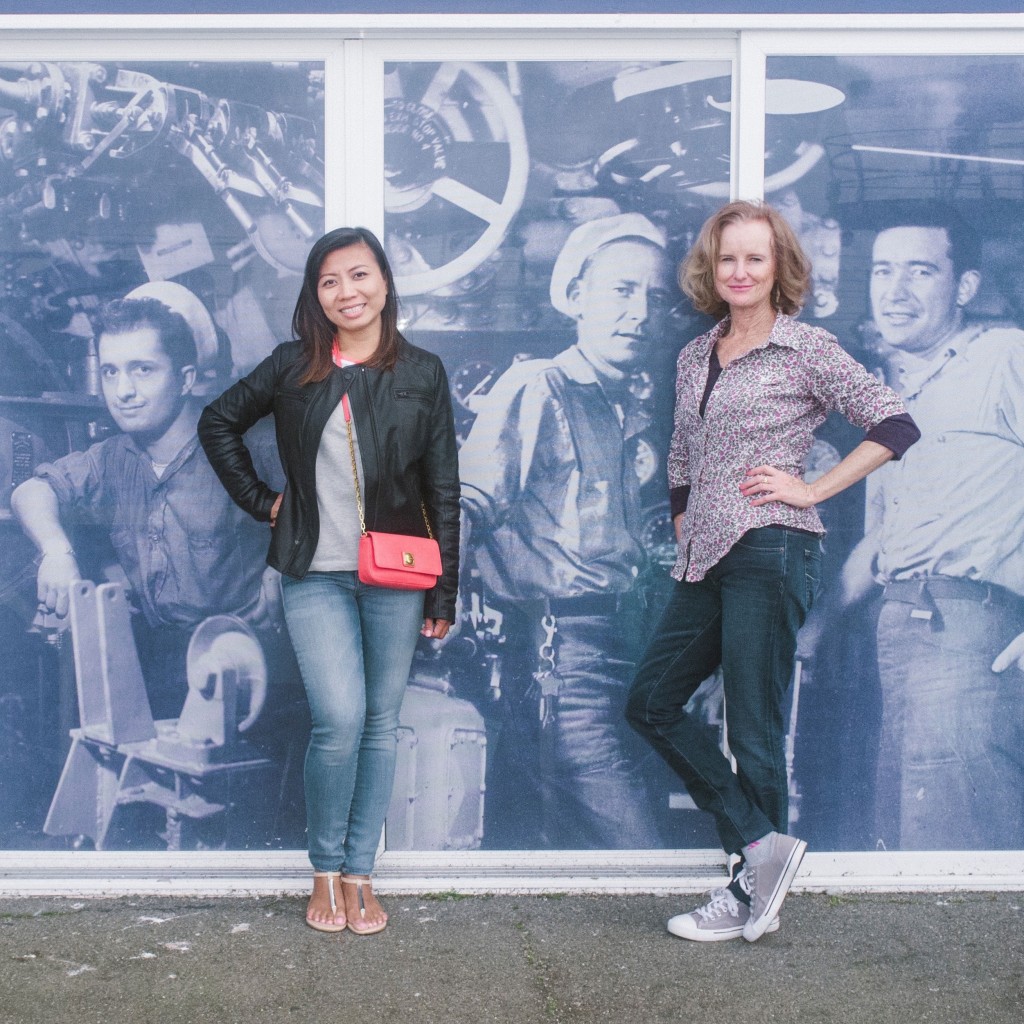 The old ships of San Francisco on the Marina.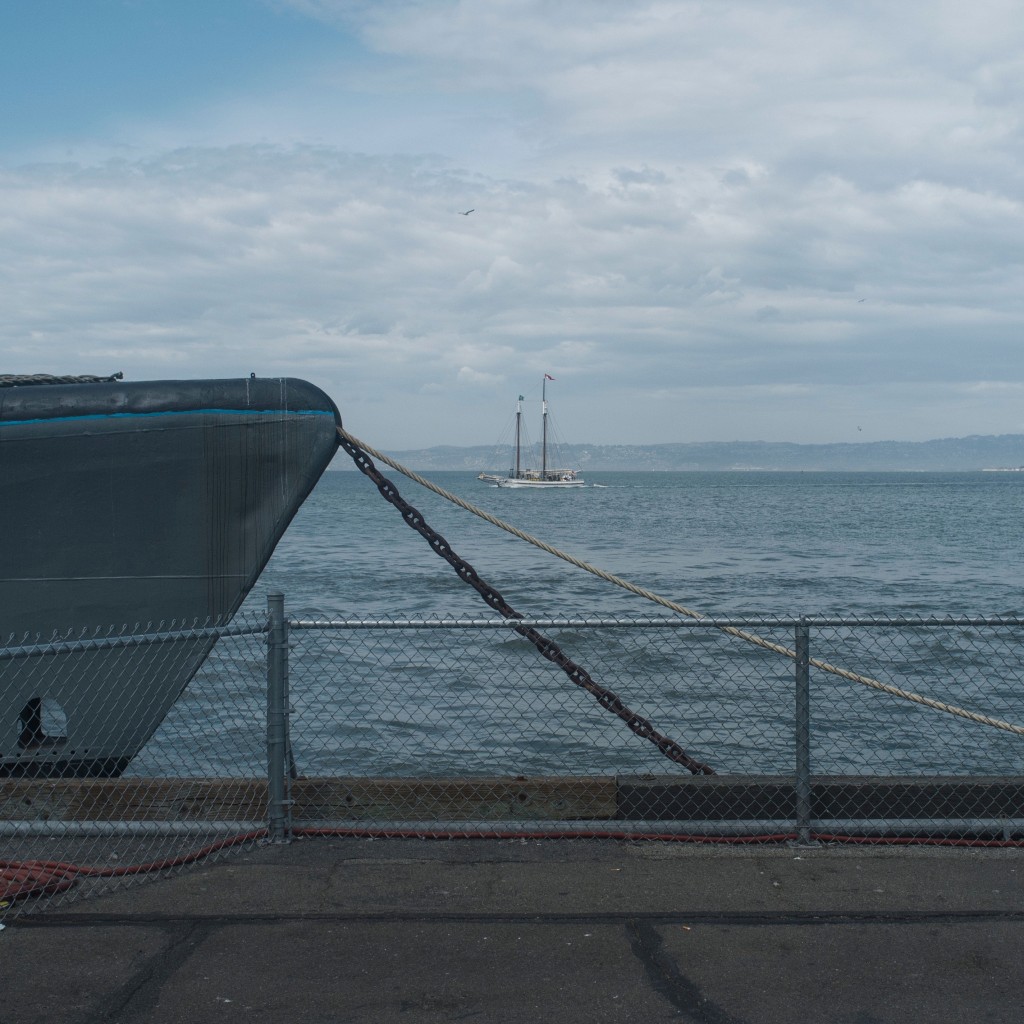 We are not completely certain what happened here.