Vietnam Day 10 – Down by the Mekong Delta
Vinh Long is located right along the Mekong Delta.  Almost everything in Southern Vietnam evolves and revolves around the river system – not only for transportation but for commerce.  I went down to the rivers and also around Vinh Long today.
Beautiful sunset along the Mekong Delta in Vietnam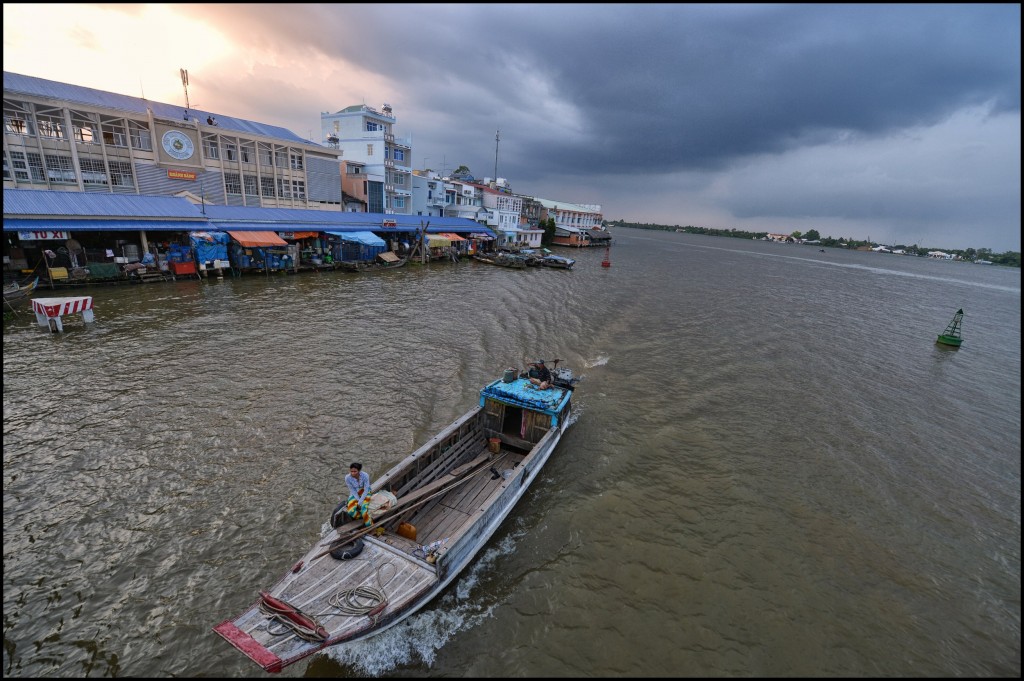 Boats travel up this river to Vinh Long's biggest market.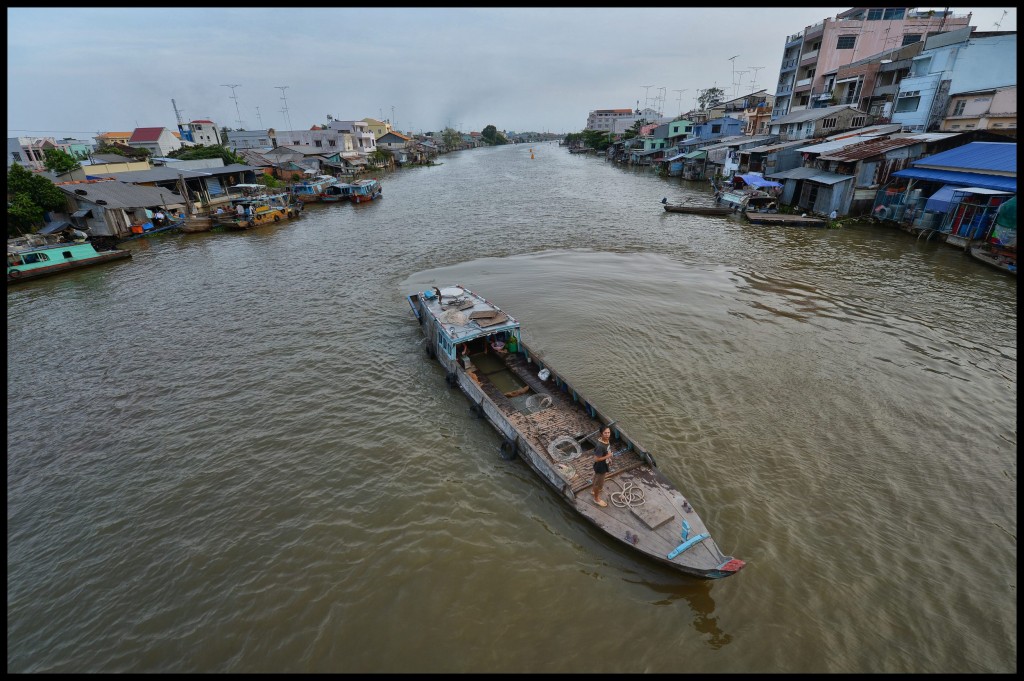 Check out this scooter which is fully loaded.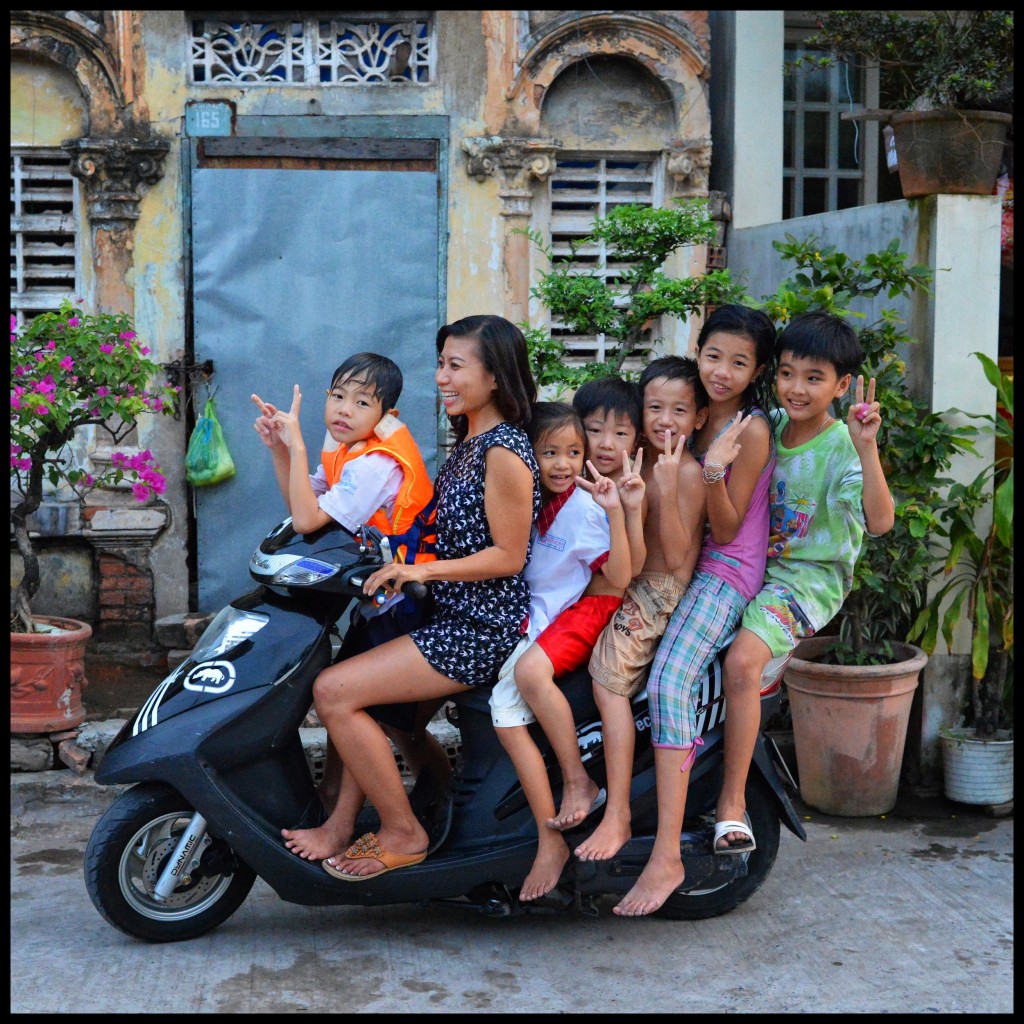 These kids were so much fun,  They were jumping and full of life.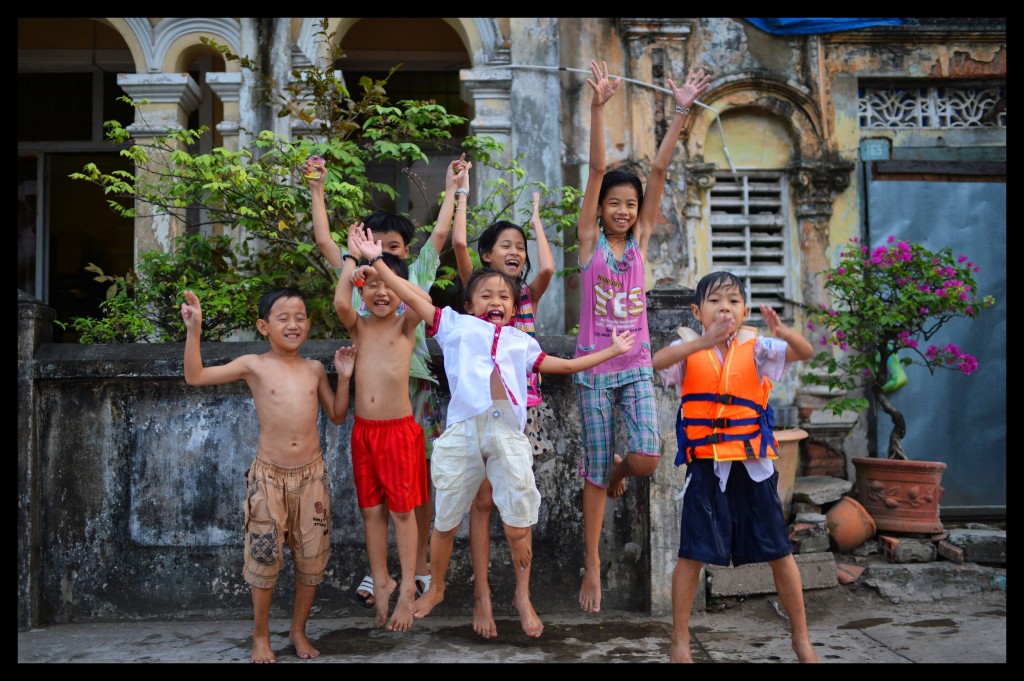 They were curious but a little timid of me and my camera.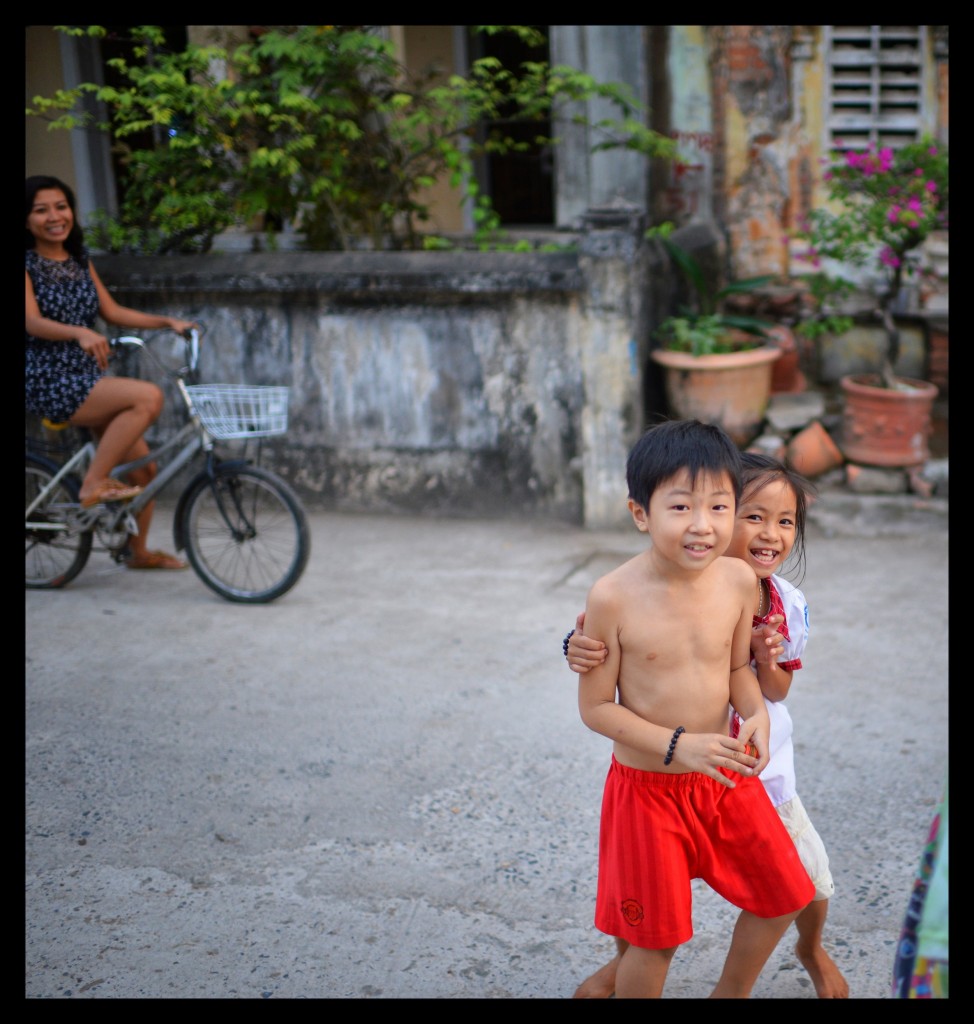 The river is their playground.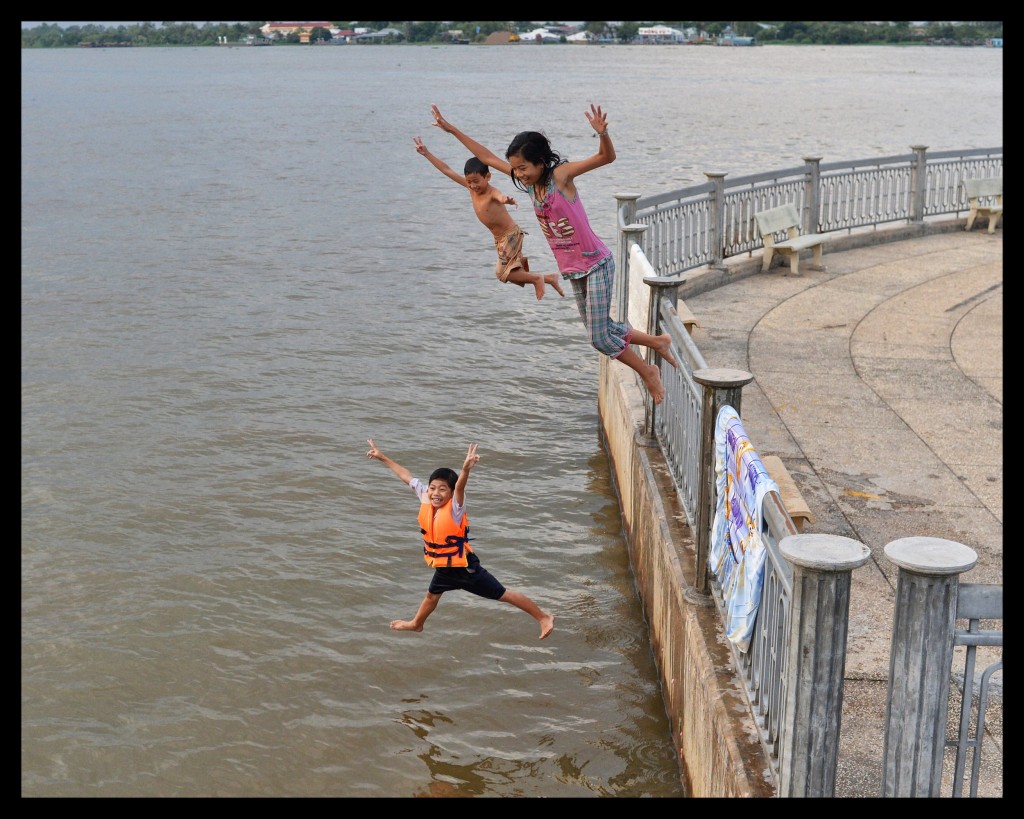 Synchronized jumping. Pretty good kids!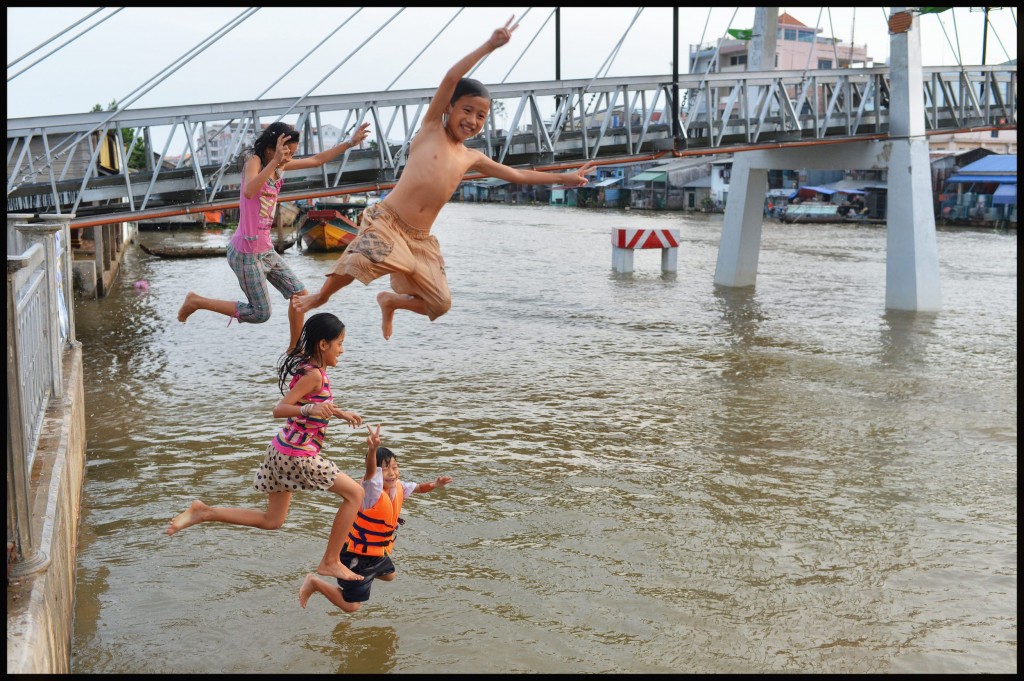 The more the water splashes, the cooler it gets.
 This little boy had a cute kitten.  They kitten followed him everywhere!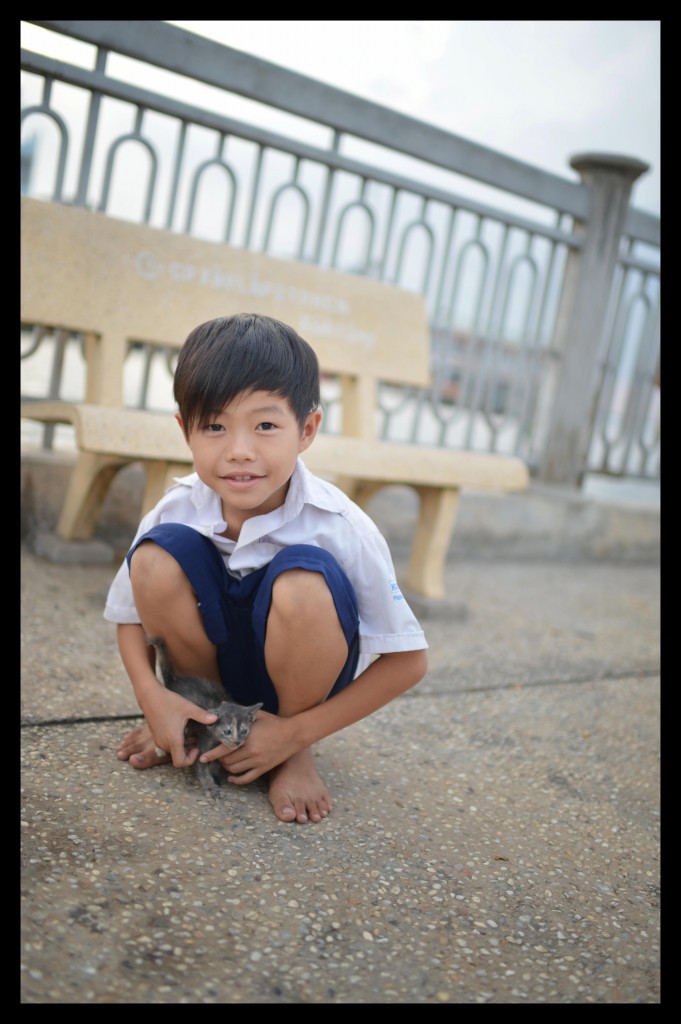 Tu's family has 11 huge barges that carry merchandise up and down the river.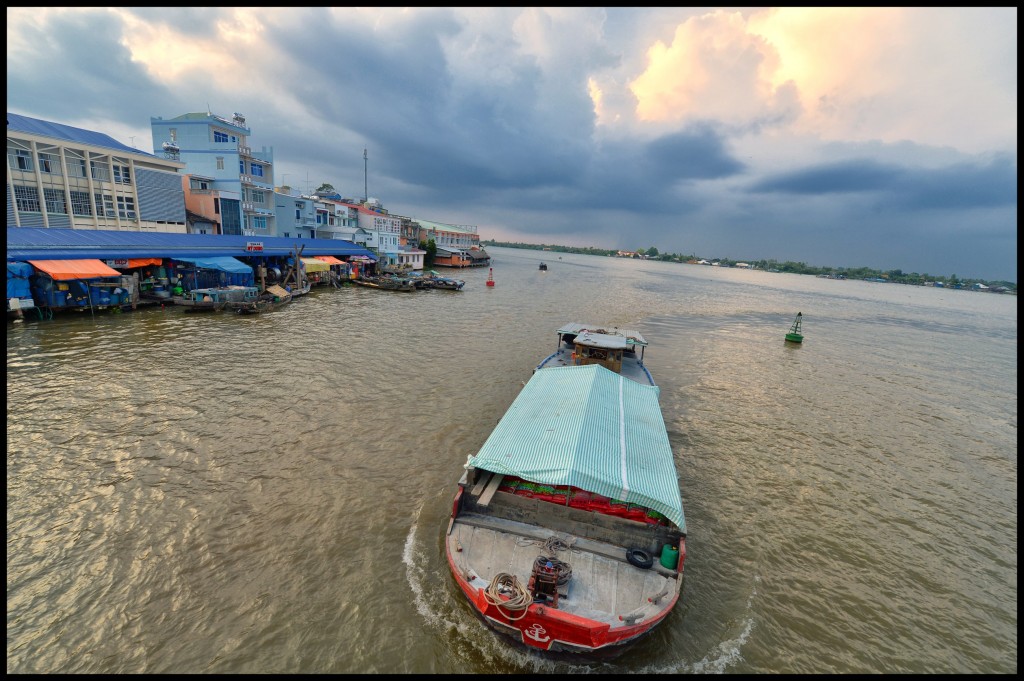 Sleeping on the way home after a long day.