Traveling the Oregon Coast
I got up at 7am and looked outside the hotel curtains.  We were in Coos Bay and the fog covered the bay and all around our hotel.  I decided to take a little walk. It was freezing and beautiful as I walked around the bay.  The town I discovered is where Tug Boats are manufactured.  I passed by lots of tug boats and factories as the sun started to burn off the fog. It was a great morning and I managed to get some nice photos of the beautiful bay.
When Tu and Rinnie woke up later in the morning, we hopped in rental car and hit the road for a long day of driving and beautiful scenery.   We saw Coos Bay, Bandon Beach, Redwood National Park and lots of things in between.  We ended up in Eureka California (a small Gold mining town) that appears to have been built up in the 1800's during the California gold rush. We're staying at the beautiful Red Lion Inn again – that's two nights in a row.
So we've made it through two states and are back in California.  We've seen some amazing things along the way. If all goes well, tomorrow we will be in San Francisco to show Rinnie the city by the Bay.
The morning tradition, coffee and planning our day.  Rinnie drank a coffee that made her stomach hurt later in the day.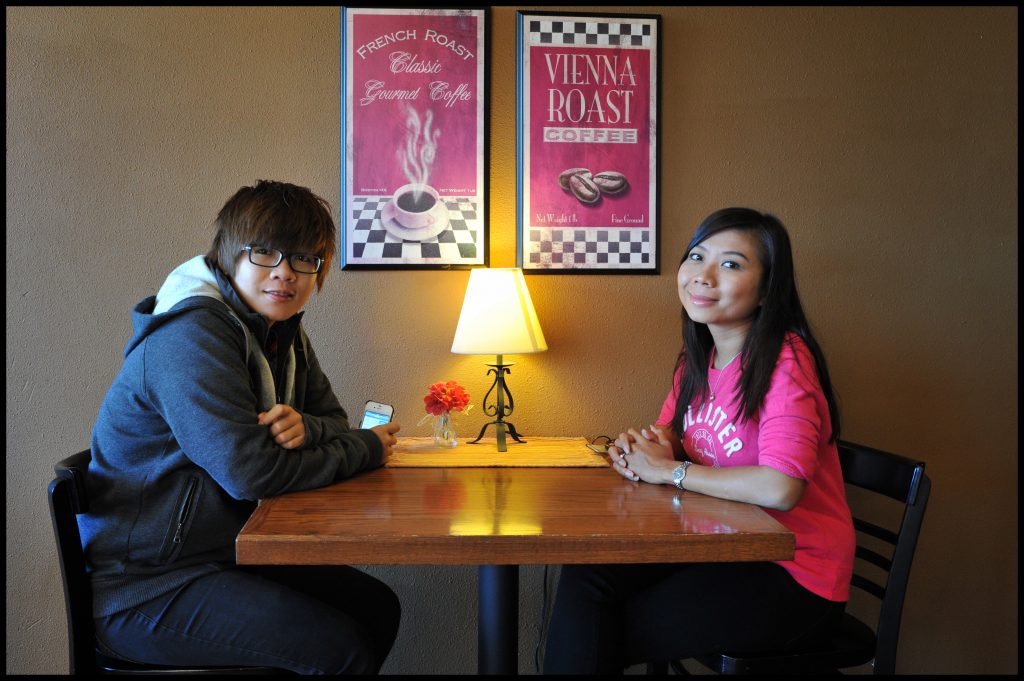 I found some really cool tug boats and other boats around Coos Bay.  The fog was lifting by the time I took this shot.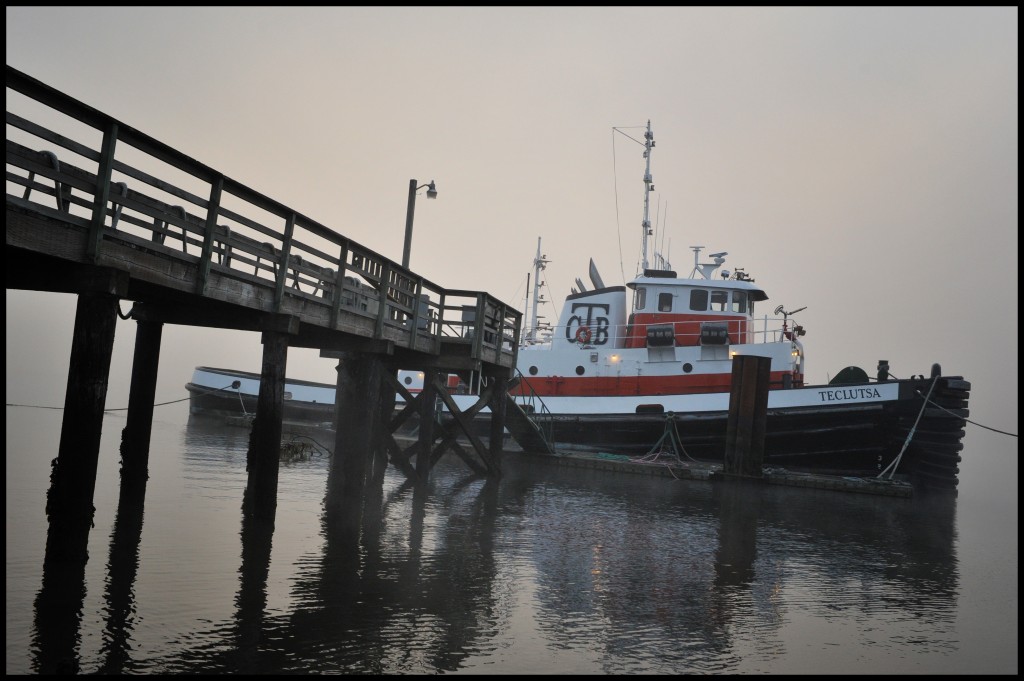 Coos Bay is quite large and there are many docks that line the bay.  Turn after turn we ran into beautiful scenes along this wonderful Oregon Coastline.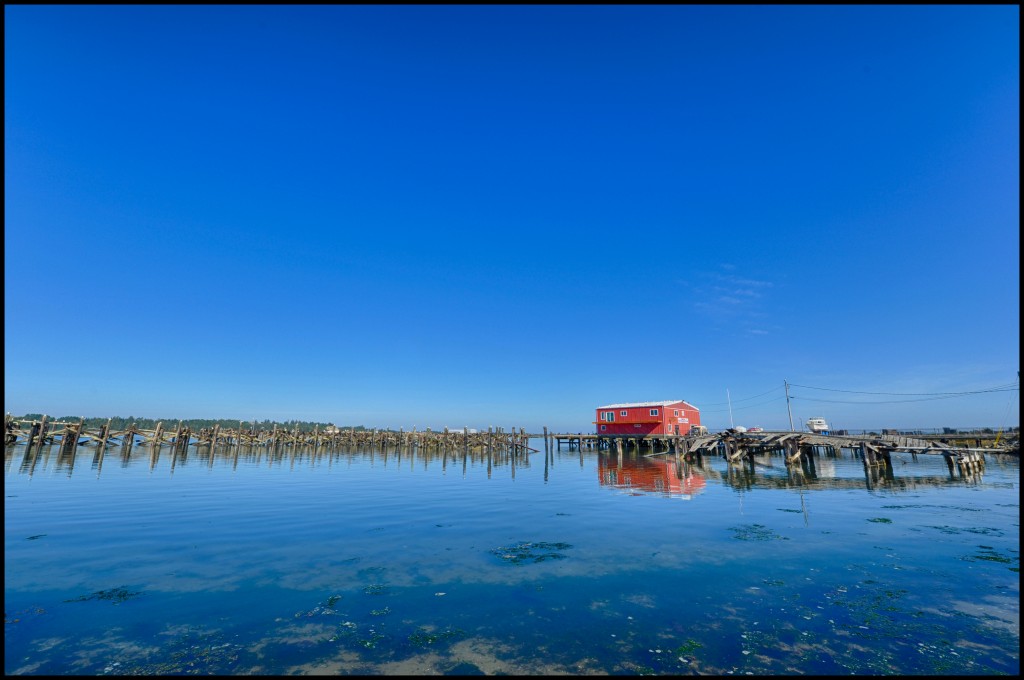 Tu, relaxing on a beautiful beach that we found right off the freeway.  There was no one on this gorgeous secluded beach.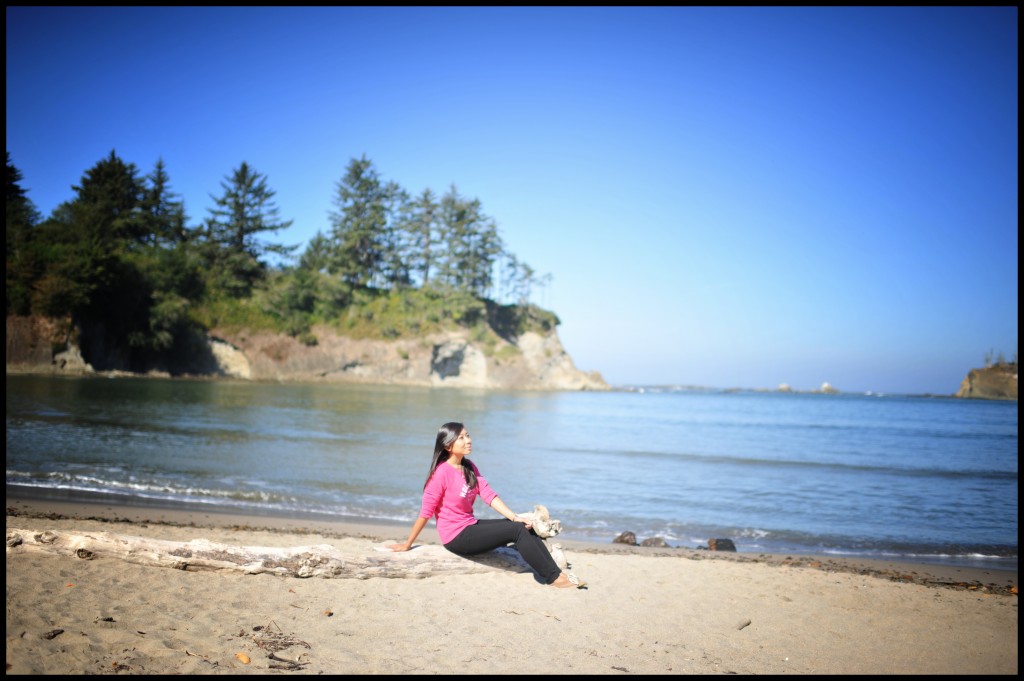 Coos Bay is a place that harvest millions of oysters it appears. There were tons and tons of empty oyster shells near factories. We wandered in these mountains of shells.  It was quite crazy how many there were.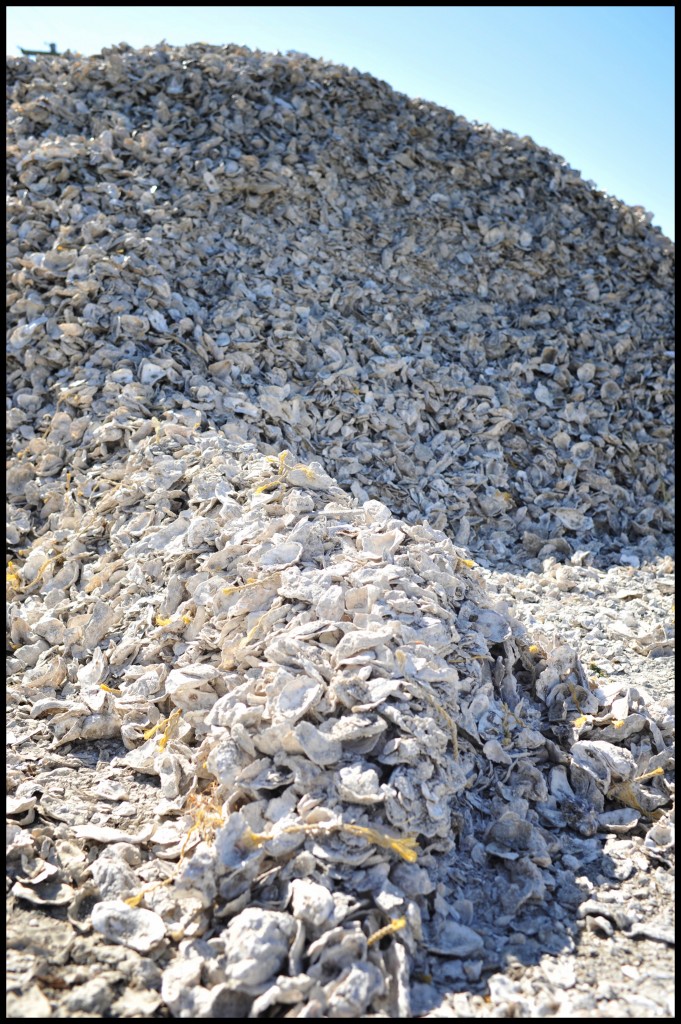 We ended up in Bandon Beach and found the cutest Fish Place right off the Jetty.  We ordered clam chowder and crab sandwiches.  What a wonderful little place it was and the food was incredible.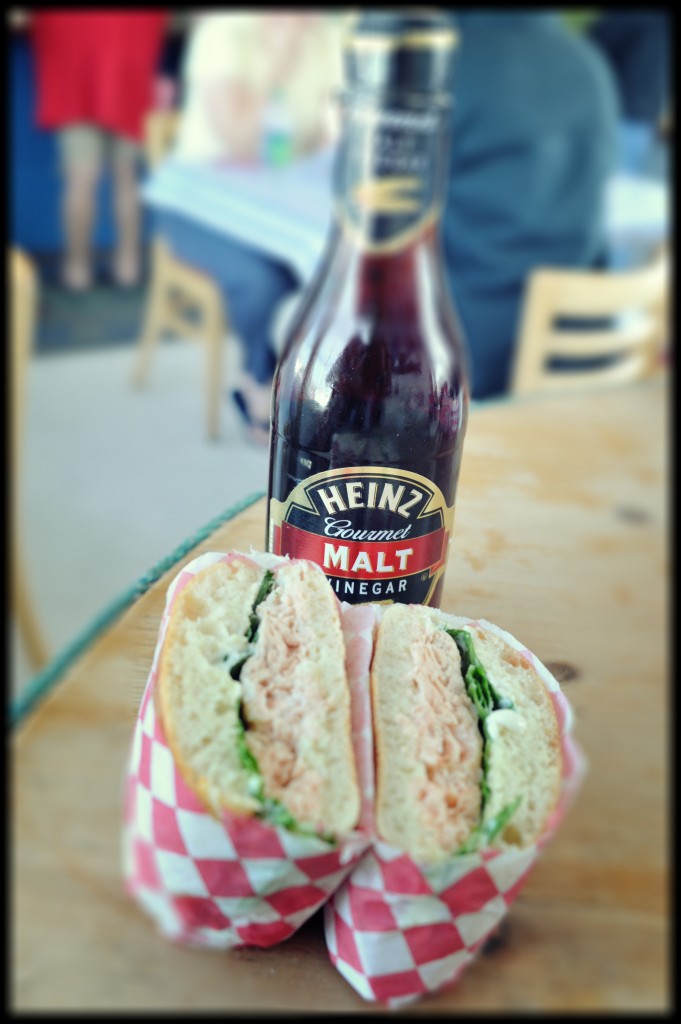 Bandon Beach Oregon has one of the most iconic lighthouses in the world.  We found the lighthouse and it was just gorgeous.  It must get very windy here.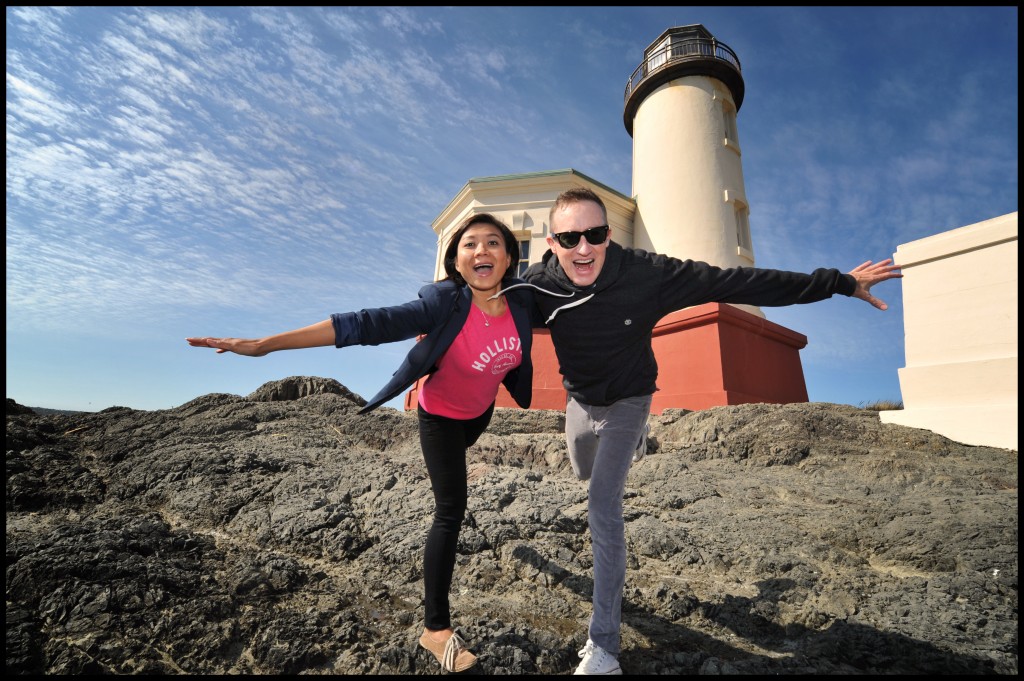 Rinnie is bundled up.  She was freezing but she loves the cold weather.  She loves to be cold.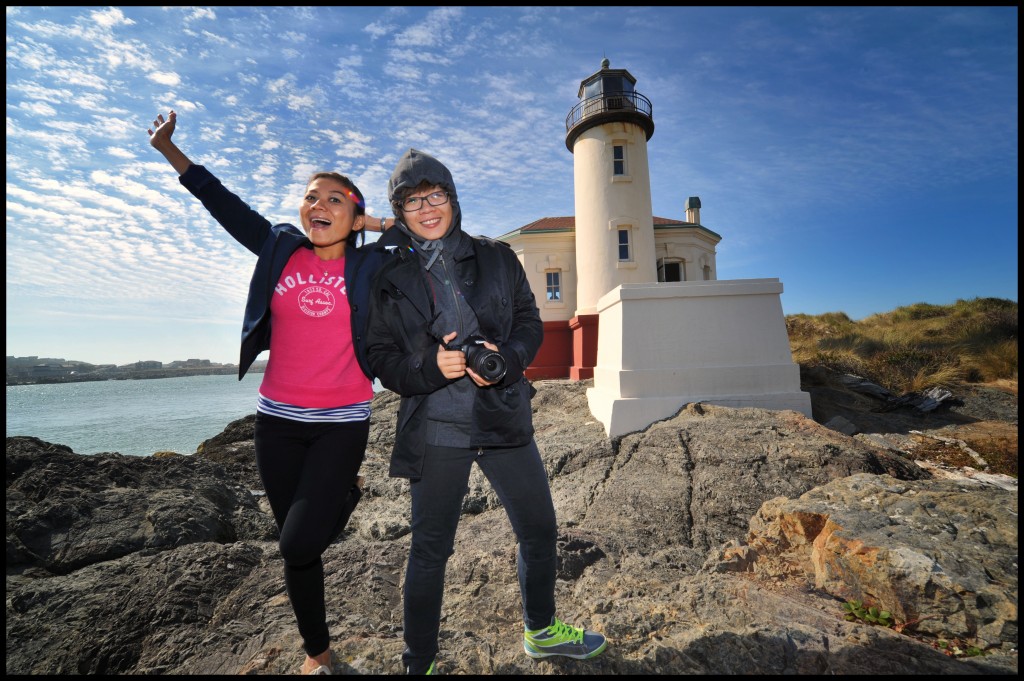 The 101.  It's been our home for the last couple of days.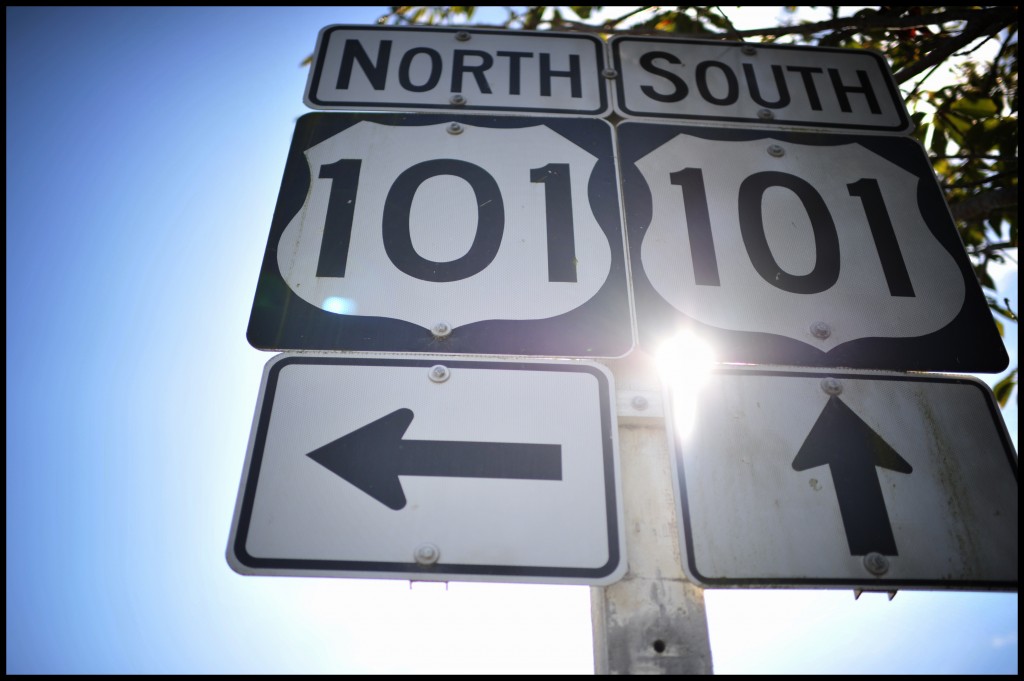 Rinnie and Tu having fun on the Oregon Coastline.
So free. Jumping to the sun.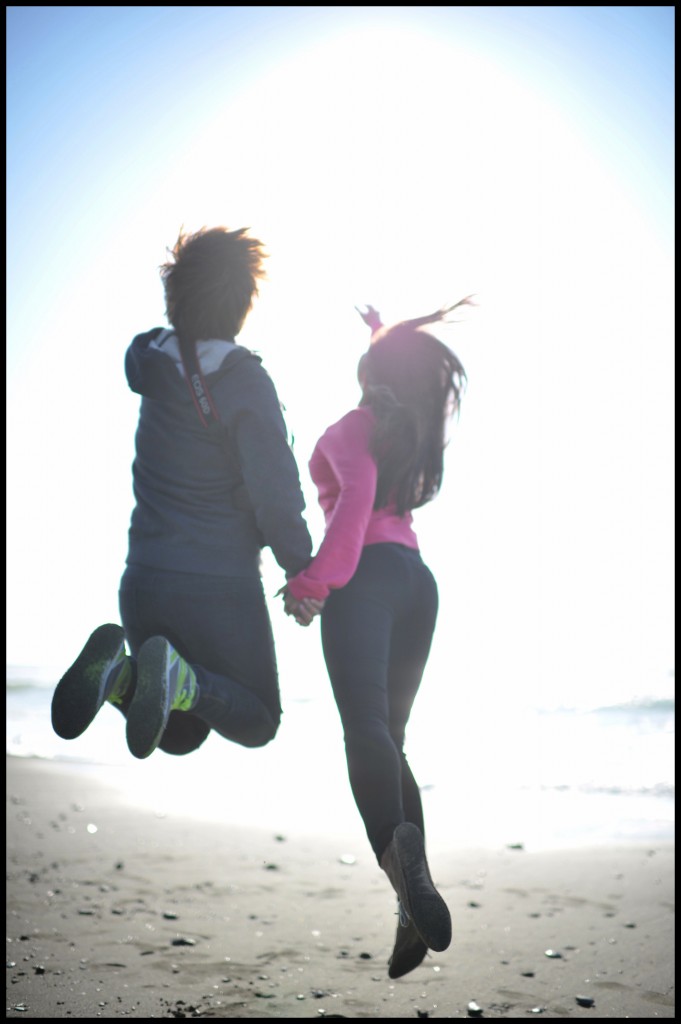 Rinnie, sitting in front of a massive rock on the beach.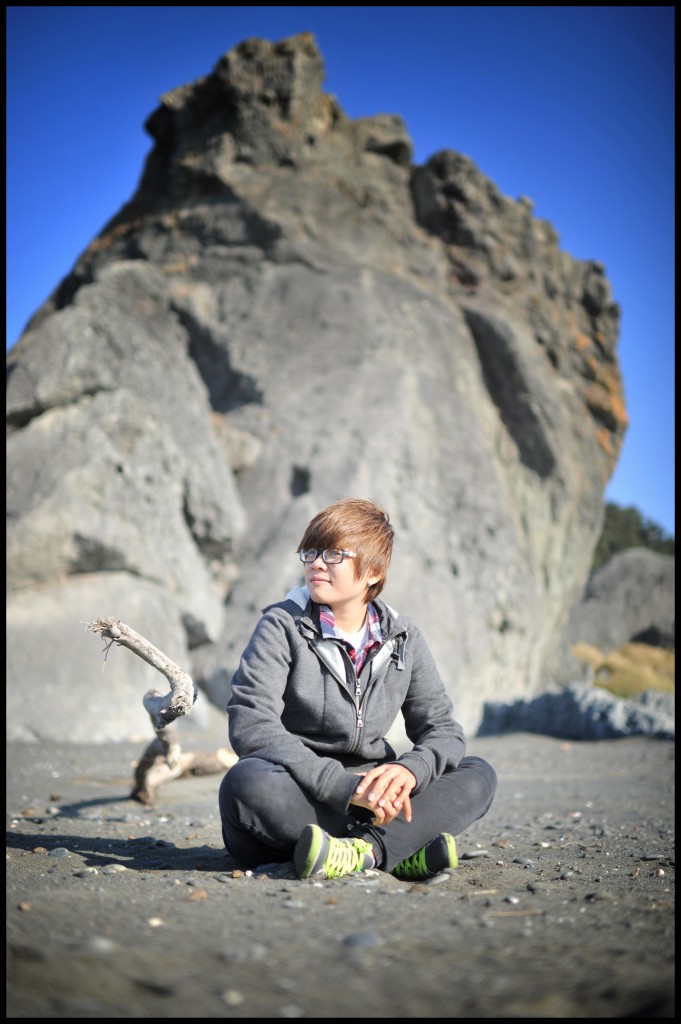 Hello Redwood Forest.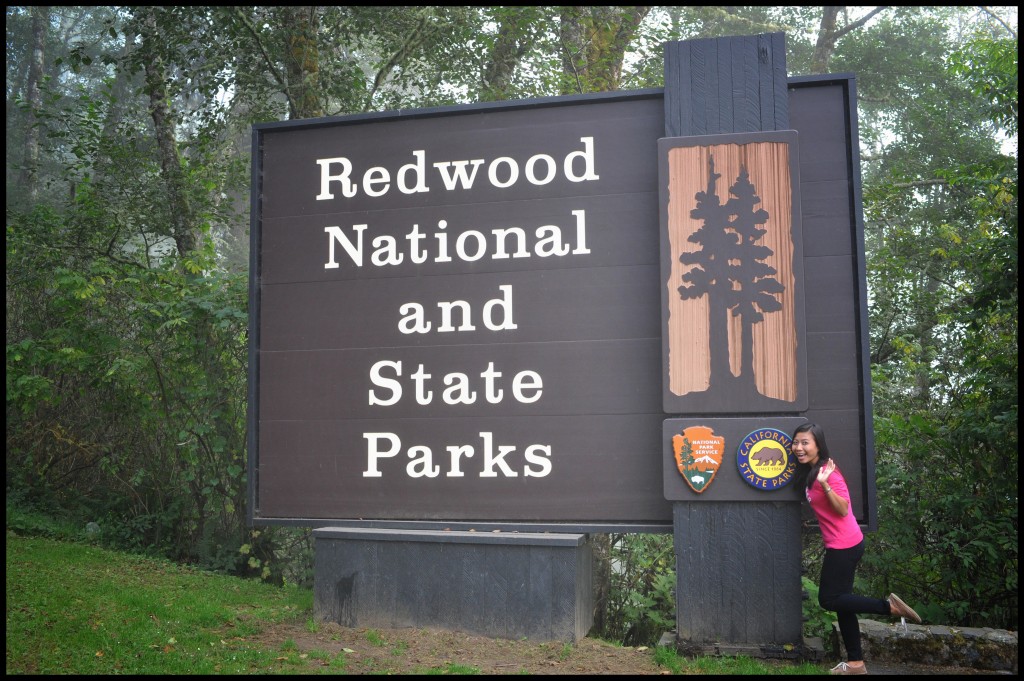 These trees are hundreds of years old.  We could not believe how big they were.