We're in Seattle
Day 1 of the West Coast Road Trip kicked off.  On Saturday, we decided to hop on a plane to Seattle, rent a car and then head down the entire west coast catching most of the major cities along the way.  It will take about 1,500 miles of driving to accomplish in the next few days but we are determined to carry out the little adventure and show Rinnie a good time while she is here in the US.  We got to Seattle about 3pm and checked out the mandatory places like Pikes Place market and explored the long harbor and waterways.
Seattle is a pretty nice city, almost the complete polar opposite of San Diego in some ways but in many ways similar – two smaller US cities with younger populations and a laid back lifestyle.  I think Seattle is a great city and what a way to kick off your road trip.  Tomorrow we finish exploring and then we are off to Portland Oregon.
Can you go to Seattle without seeing the first Starbucks Coffee ever?  I think not, and that is why we came here right away.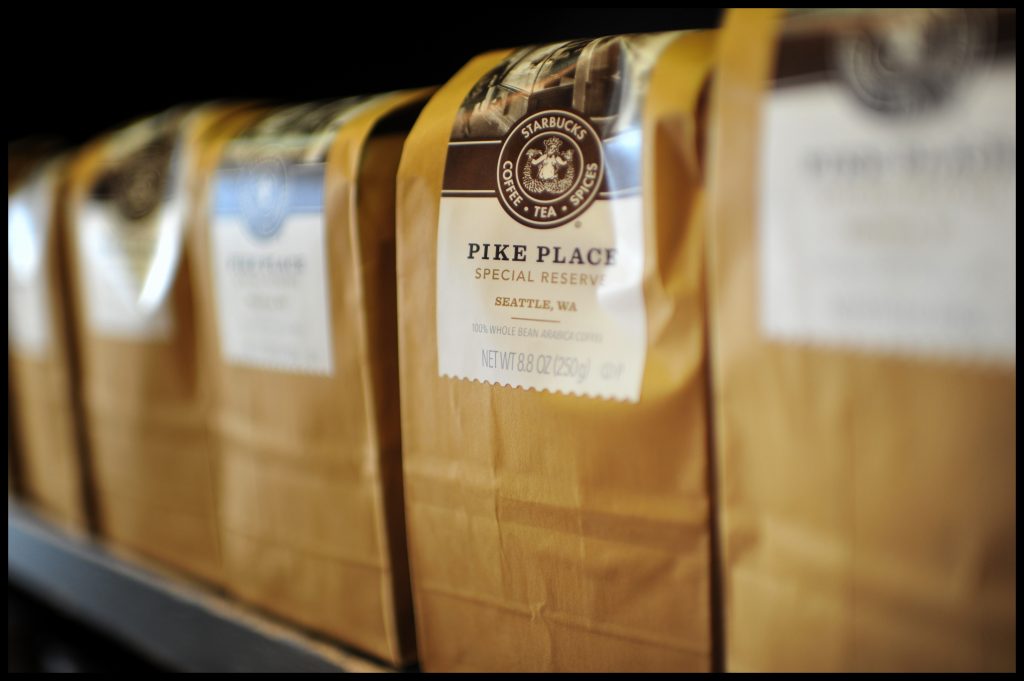 This hideous but beautiful looking wall is all gum. It's called the gum wall and it is located right beneath Pikes Market.  The wall is covered with people's left over chewing gum.
Rinnie poses in front of a wall of Graffiti.  There is a lot of beautiful artwork on the walls of Seattle.  It's awesome.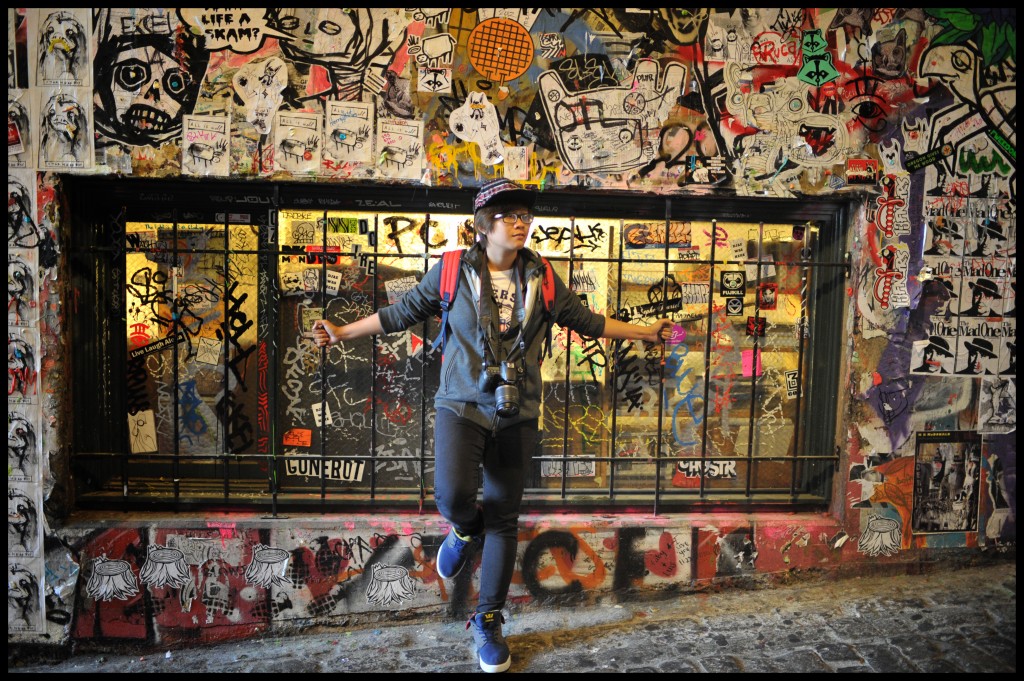 Pretty dangerous here but Rinnie is just relaxing on some live railroad tracks.  Just happy as can be sitting and waiting for the train.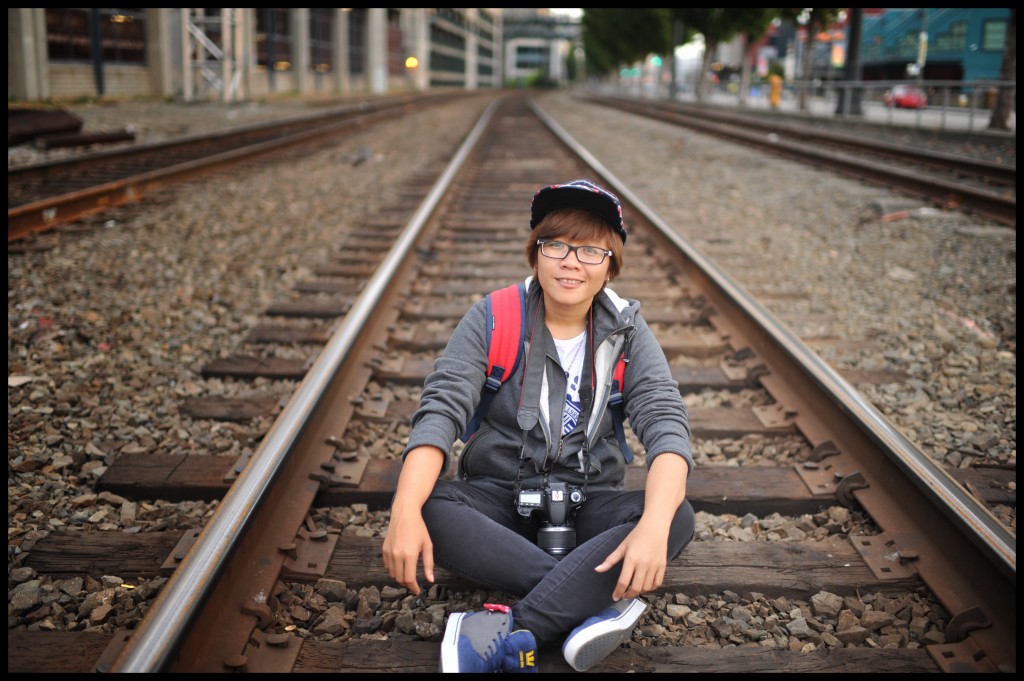 Tu and Rinnie relaxing after a long day of walking around.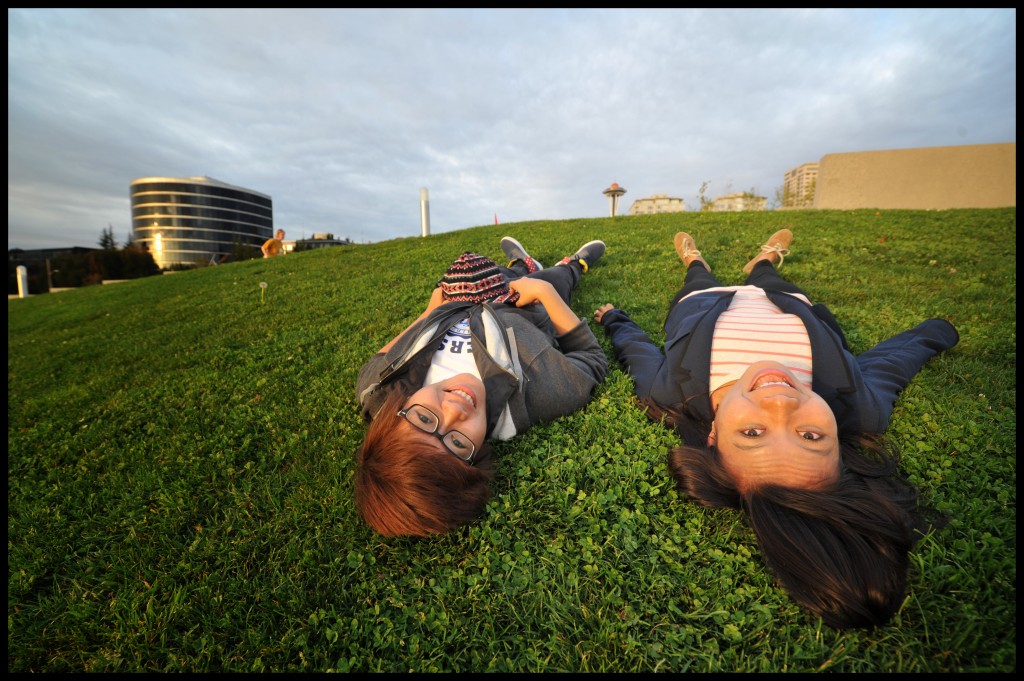 Tu performs acrobatics in Seattle against the beautiful sky.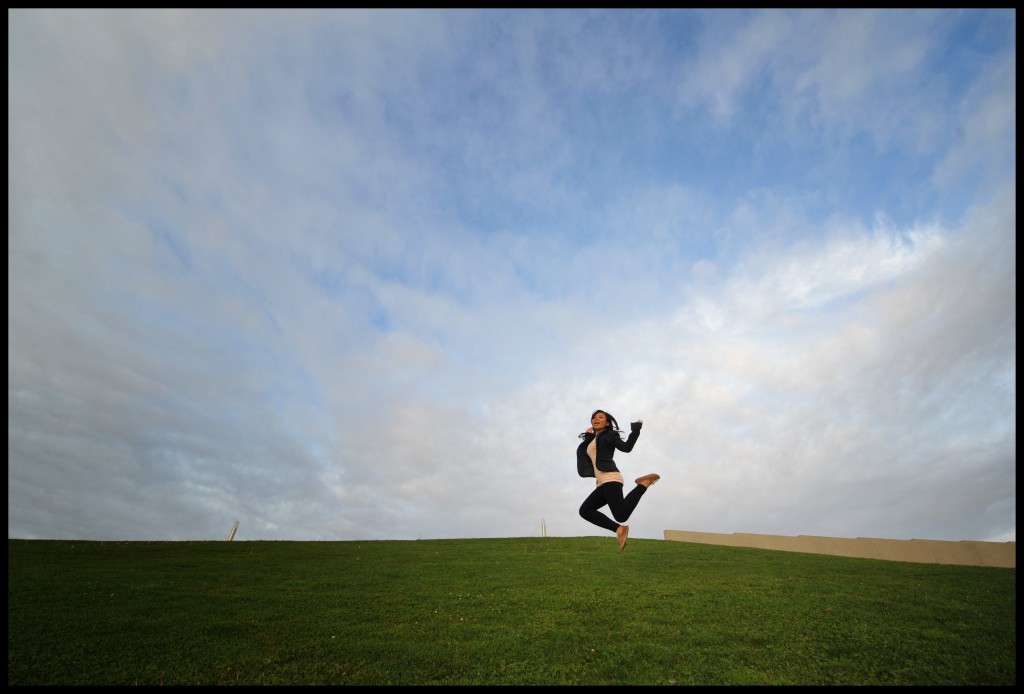 It was pretty empty this afternoon on the sky deck.  We had the place to ourselves.  That was nice.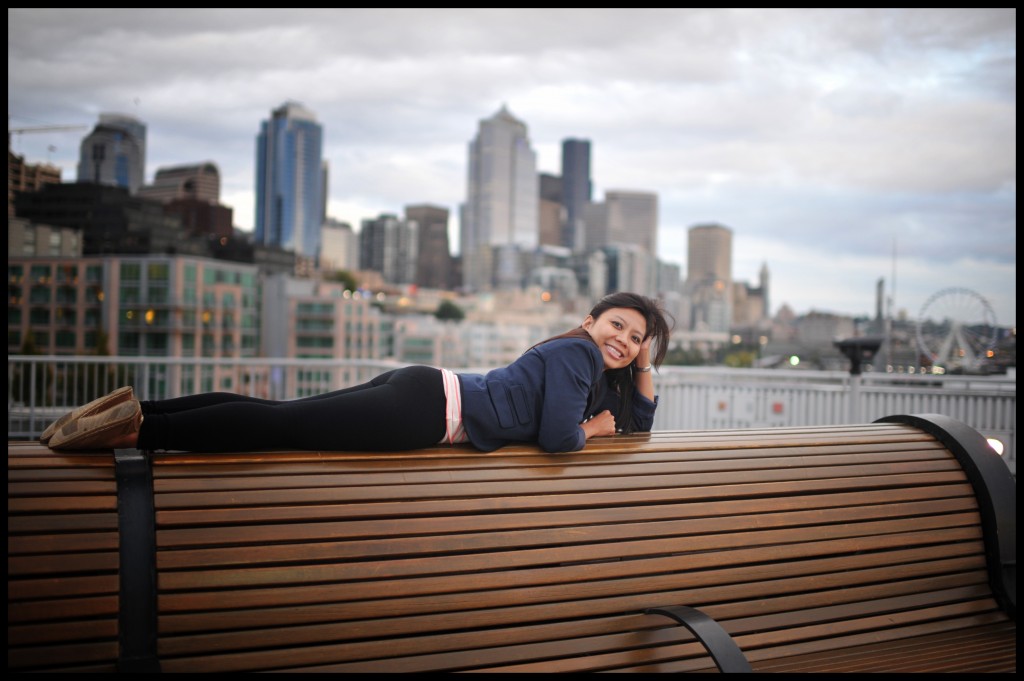 Tu and I posing in front of the beautiful Seattle Skyline.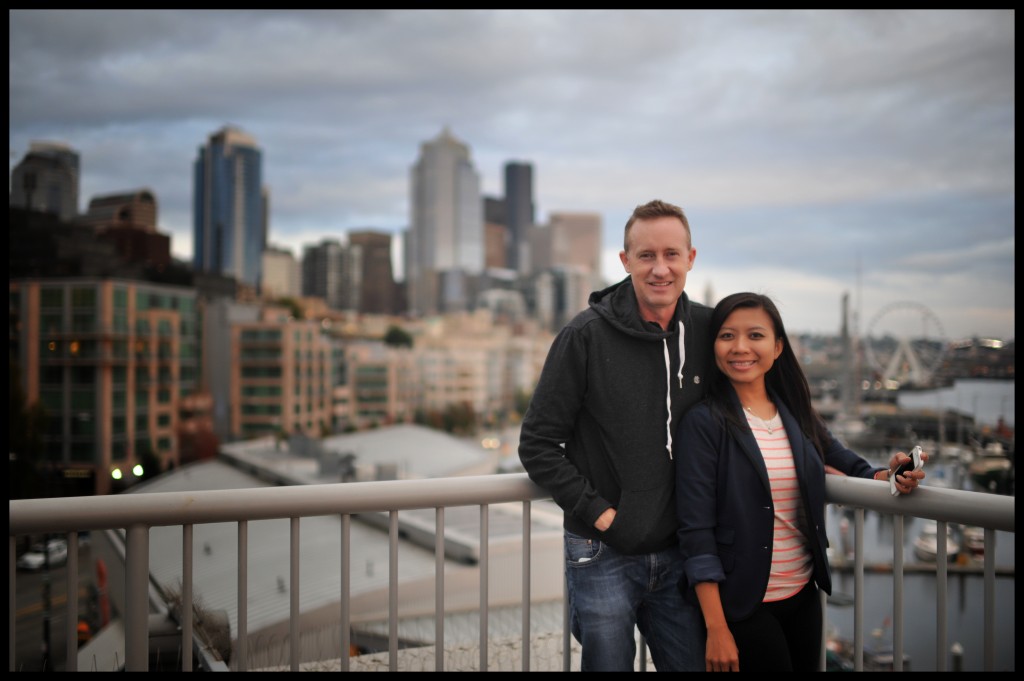 Rinnie posing with her camera.  She has been taking lots and lots of pictures.